seed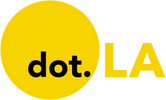 Get in the KNOW  
  on LA Startups & Tech  
X
seed
Image from Unsplash
This is the web version of dot.LA's daily newsletter. Sign up to get the latest news on Southern California's tech, startup and venture capital scene.
Cedars-Sinai Medical Center recently tested an artificial intelligence program that's able to examine, identify and classify stool samples, and the verdict is in: The AI knows its shit.
The program is the brainchild of Dieta Health, a San Francisco-based startup that makes personalized diet recommendations for people with irritable bowel syndrome. The company—a graduate of Cedars-Sinai's accelerator program—has an AI-based app that, with the snap of a smartphone camera, is said to paint a better picture of stool irregularity than patients are. After being put through trials that saw IBS patients use the app for two weeks, Cedars-Sinai doctors concluded that Deita's technology was better at assessing stool than patients' own evaluations were.
Patients usually describe their excrement using the Bristol stool scale, which classifies stool in seven groups. But this presents two problems: Firstly, fecal matter, like most things in nature, is far more nuanced and complex in size, shape and consistency than a seven-level scale could accommodate. Number two, those who've been burned by IBS before might not know what's a normal or abnormal, uh, number two. So unless every wrinkle in your brain is trained to process stool samples, you probably wouldn't be able to keep up with Dieta's AI, which uses numerous other classifications in addition to the Bristol stool scale to give doctors a better picture.
Dieta Health is part of a growing wave of medical diagnostics startups that use AI to help identify ailments and conditions. Seed Health, a Venice-based, Goop-approved probiotics company, acquired AI startup Auggi Technologies last year, picking up its massive stool database in the process. Auggi is part of a growing cadre of startups that use machine learning technology—informed by giant troves of images, videos and other data—to help doctors find warning signs in everything from dental x-rays to the gastrointestinal tract. While these technologies promise to speed up the process of diagnosing and treating patients earlier, there remain concerns among some clinicians and regulators about their efficacy.
But in a health care system strained by high demand and too little supply, these medical developments could prove a godsend for patients and providers alike. — Keerthi Vedantam

Just when the world thought the NFT craze couldn't get more strange, Matty Mo walked into the picture.

The contemporary artist announced an auction of his new non-fungible token "The Most Sh*ttiest NFT," this week.
The NFT, a 360-degree video of a sculpture made by Mo, is the first NFT ever to be minted using human fecal matter -- Mo's own, to be revoltingly exact. Proceeds from the sale will go towards funding research on the relationship between gut health and autism spectrum disorder.
The piece was commissioned by Los Angeles-based Seed Health, which sells a subscription-based probiotic supplement for gut health. Ara Katz, co-founder and co-CEO of Seed Health, contacted Mo directly with the idea last April.
Katz said there is a stigma surrounding the study of stools, and that this is a problem because stools can store a lot of information about a person's overall health. Ever the entrepreneur, she also recognized the blockchain's potential to deliver this message to a wider audience.
"The opportunity to reveal the potential through projects like this, of the area that stool and the microbiome has now offered us, and unlocking so many new discoveries and understandings of human health and pathology is a very important thing for us," Katz told dot.LA.
Given the track record of both Mo and Seed Health, this partnership makes sense. Among other publicity stunts, Mo's art collective, "The Most Famous Artist," took credit for several metal monoliths that mysteriously appeared around the globe and garnered international headlines.
Seed Health also isn't a stranger to unusual projects like this. In 2019, the organization created the #GiveAShit campaign with auggi, an AI company studying gut health. The campaign encouraged people to send in pictures of their feces to train AI to perform stool analyses. The campaign won a World Changing Ideas Award from Fast Company.
To create the sculpture, Mo took his own excrement and had it lyophilized, or freeze-dried. The fecal matter was then put into a capsule. A capsule of this type, known as a "crapsule," is used to perform FMTs (Fecal Microbiota Transplants) for patients with bacterial infections such as C. diff, a common bacterium that causes severe diarrhea. Mo then cast the crapsule in 19 layers of glass, creating a cube shape.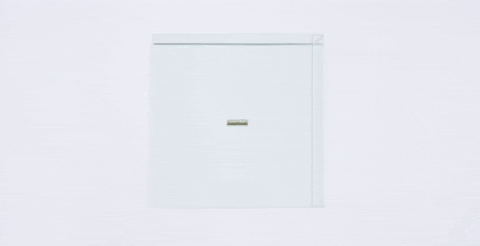 "The Most Sh*ttiest NFT" was commissioned by Los Angeles-based Seed Health.
"The Most Sh*ttiest NFT" is currently being auctioned off at a starting price of one ether or ETH, which worth $2,272 at the time of writing this article. The target price is 50 ether or $113,600. Whoever wins the auction will receive both the NFT and the physical sculpture. If the NFT gets resold, its new owner will not necessarily get to own the sculpture as well.

Once the auction is closed, microbiome researchers Sarkis Mazmanian and Christopher Mason will select a research project to receive the proceeds as a grant.
The project selected will focus on the link between gut health and autism. According to Mazmanian, many people with autism also have gastrointestinal issues, and more research is necessary to understand the link between the two conditions.
"Participating and expanding the narrative of NFTs towards one that includes the idea that NFTs can be a force for good is one objective for this project," said Mo. "The second objective is to inspire other artists to participate in projects that fuse art and science and propagate important messages out into the world."
Mazmanian agreed, adding that the COVID-19 pandemic has politicized science, and that a project like this could help mend that wound.
"I'm just really happy to be a part of something where different swaths of the general public see the scientific method, see our motivation, see our process, and realize that the ultimate objective of most scientists is to just help as many people as they possibly can," said Mazmanian.
Investors are betting consumers will finally take their vitamins.
At $65 a month, Venice-based GEM sells melatonin-free daily sleep supplements made with ingredients like magnesium, rosemary, pumpkin seeds and valerian root.
It's neither a pill nor gummy vitamin but, as founder and CEO Sara Cullen calls it, real food.
"I would think of a protein bar you might know," Cullen said. "It has a nice dark chocolate profile. Nice seeds so it's got a beautiful texture and chewy in that kind of way."
The early-stage consumer fund that backed beauty vitamin brand HUM and the "hydration multiplier" Liquid IV is now behind a $10.5 million seed round for Cullen's L.A. startup selling supplements that will "improve whole body health at a cellular level."
Founded in 2018, GEM is tackling the $140.3-billion supplement market with its line of daily "whole food bites" with names like Sleep, Immunity and Daily Essentials.
"It's a reinvented multivitamin," the CEO said.
A few years ago, after learning she was deficient in a long list of nutrients, Cullen stood in the vitamin aisle of a store and studied almost every bottle on the shelf.
"They were filled with a lot of isolated vitamins, filled with synthetic and artificial fillers, sugary binders," she said. "It didn't intuitively seem right. Like why am I eating a candy for my health?"
Her solution was a California-made supplement that looks more like a small, organic brownie than a vitamin. And she defends the price by claiming that it would cost consumers far more to source these ingredients themselves.
"If you were to go individually buy all those ingredients, it would cost you upwards of $200," she said of GEM's $39-per-month Daily Essential vitamin — made with mushrooms for Vitamin D, chickpeas for bone protection and ashwagandha to fight stress. For reference, a Target 300-count women's daily vitamin is stocked online for $12.59.
The startup says it has sold over 8 million squares since going to market in 2019 online and in Erewhon locations in L.A. And it watched a near 400% spike in sales its second year.
With its first round of capital, GEM joins L.A.'s hub of venture-backed startups selling dietary supplements. In April, Venice-based Seed closed a $40 million Series A round for its daily probiotic that runs consumers $49.99 for a month's supply. The L.A. brand Ritual raised $25 million in 2019 for its $30 per month vitamin service.
Cullen said she'll use the capital to double the team, expand into retail and plan for new products.
The round was led by Pat Robinson of CircleUp Growth Partners with participation from investors, S2G and Pentland Ventures.