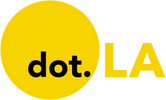 Get in the KNOW  
  on LA Startups & Tech  
X
'No Matter What I'm Doing, It's Always Controversial': Cloud9's All-Women Esports Team Talks Sexism in Gaming
Leigh Giangreco
Leigh Giangreco is a reporter covering culture, politics and news. Her work has appeared in outlets including The Washington Post, Politico and Washington City Paper.
07:00 AM | July 31, 2021
The belief that female players aren't tokens in esports is still a radical one. Just as dominant women's teams in traditional sports like the U.S. women's national soccer team struggle with discrimination, women in esports face online harassment and sexism.
---
When esports giant Cloud9 launched the first all-women team in October 2020, to compete in Riot Games' "Valorant" tournaments, its members were no strangers to misogyny on the internet.
"It's definitely hard to be on the come up if you're a new player and you're female," said Melanie Capone, one of the women on the team. "There's a lot of harassment and definitely some discrimination either consciously or even unconsciously when it comes to tier two teams on who they should pick up."
Since July of that year, Capone, Annie Roberts, Jasmine Manankil, Alexis Guarrasi and Kat had competed on their own "Valorant" team, "MAJKL," and had just won a $50,000 tournament when several companies approached them to sign. But while some esports organizations offered the female players a paltry $500 a month, Cloud9 stood out with its offerings of coaches, salaries and a manager.
"They made it clear to us that we weren't going to be a token," said Kat, speaking to dot.LA in a Zoom alongside her teammates. "They really wanted us to accomplish what we wanted to accomplish and they were willing to give us the resources."
True to their word, Cloud9 has delivered the resources: coaches, managers and salaries (though the team declined to disclose their compensation). And the women of MAJKL, whose team has since been re-christened Cloud9 White, have held up their end of the deal too. In June, they nearly swept the all-women VCT Game Changers Series 2 tournament.
As the women of Cloud9 White rise up in the ranks, they're pushing back against an environment of toxic masculinity in the gaming world. Male players often level bigoted criticism at female players or argue they're not comfortable playing with a girl, the team told dot.LA. And within the gaming workforce, women have contended with blatant sexual harassment. Last month, the California Department of Fair Employment and Housing sued Activision Blizzard, the maker of "World of Warcraft" and "Diablo," for sexual harassment, low pay and retaliation against their female employees.

The members of Cloud9's all-women esports team, Cloud9 White.
Since Cloud9 White is well-known in the esports world, its team is somewhat shielded from that provocation during their games. Over the last year, they've proven their mettle against all-male teams. Cloud9 White defeated the pro-squad Renegades in January, marking a huge upset and a turning point in the conversation surrounding women in esports. Those surprising victories are the products of daily scrimmages followed by hours of video reviews, Roberts said.

"The pro community in general has a pretty positive perspective on us," Roberts said, adding that criticism more often comes from outside. "It's people who are not connected to us, it's redditors or people on Twitter, people who are really disconnected from the scene."
That collegial behavior toward Cloud9 White's team has changed when its members go on their alternative accounts, Capone added. When that happens, they either report the harassment in the game publisher Riot's DMs or through a report functionality in the game itself.
"Riot has been a really good developer because they're very hands on at tackling this issue, while other developers like Valve notably from CS Go ["Counter-Strike: Global Offensive"] will kind of ignore it and the report functionality to report in these games doesn't work," Capone said. "But with Riot they do seem to cut down and make it a more inclusive space for everyone involved."
The team has seen firsthand how sexism in esports has spawned from the narrative that women can't compete in traditional sports. Kat argues that there are fewer women in the scene not because they don't have the skills but because they aren't given the time to develop them, and are pushed out before they can rise in the ranks. When Guarrasi first started playing Counter Strike, she said there were only a handful of women competing at a high level. If Guarrasi joined a first-person shooter team and they lost, her male teammates would assume it was because they had a woman.
"Teams like us change that narrative and make it: 'maybe we have a better chance because we have a girl on our team or that gender means nothing in this game.'"
Even the presumption that trans women should not be allowed to compete on a women's team has migrated from traditional sports to esports, according to Roberts, who identifies as trans.
"Whenever I'm not performing well, nobody really cares but the second I start performing well is when people start saying it's unfair for me," Roberts said. "The criticism still carries over, I feel like it's going to carry over. No matter what I'm doing it's always going to be controversial."
Though an all-women team is a novel concept, its members are ecstatic that they can freely identify as female gamers. That wasn't the case when its members were in high school and middle school, when they had to hide their secret identity for fear that their classmates might shun them if they found out they loved gaming. When asked about how they got into esports, Capone and her teammates collectively realized it wasn't an open discussion when they were younger.
"When I look back, it was like a secret," Capone said.
In middle school, Manankil's peers had no clue she was playing CS GO for almost 6 hours a day. When Roberts was in high school, she was terrified to tell her girlfriend that she loved gaming and built her own PC. Capone remembered that she kept her gaming a secret after a popular girl at her high school was ridiculed for playing "World of Warcraft."
"I kind of sleep on the fact that it's pretty freeing to actually live our lives like this and embrace this part of ourselves," Capone said. "It's our core identity now, that we are the pioneering team in esports that are pushing the boundaries of what it means to be a girl that plays at a high level. It's very freeing to embrace that part of ourselves because in the past it was kind of suppressed."
Even after chalking up all the wins over the past few months, the team said they're still looking at a long road ahead. Most of Cloud9 White is fresh out of college or high school, but they have their sights set on competing at the highest levels of play.
"I'm in high school going into my senior year," Manankil said. "I'm pretty happy where I'm at right now, I'm sure a lot of things will happen in the future for me."
Leigh Giangreco
Leigh Giangreco is a reporter covering culture, politics and news. Her work has appeared in outlets including The Washington Post, Politico and Washington City Paper.