allvoices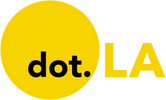 Get in the KNOW  
  on LA Startups & Tech  
X
allvoices
Photo by Ales Nesetril on Unsplash
Born in the wake of the #MeToo movement, Los Angeles-based startup AllVoices is hoping to make it easier for employees to report incidents of workplace harassment.
The company's platform acts as a third-party tool to let workers report incidents of harassment and give feedback to companies anonymously, but as founder Claire Schmidt readily admits, it's not an end-all-be-all to end workplace harassment.
Still, she says it gives employees a secure way to voice their concerns anonymously – both concerning isolated incidents and about broader patterns within a company's culture. This week, the company raised $9.6 million in an oversubscribed round of Series A funding led by Silverton Partners, M13 Ventures and Crosscut Ventures.
The funding comes in the wake of several high-profile workplace conditions incidents. Recently, Santa Monica-based Activision Blizzard was hit with a lawsuit from the California Department of Fair Employment and Housing alleging that male workers engaged in a "frat boy" culture at the company, drinking "copious" amounts of alcohol at work and treating female employees inappropriately.
The lawsuit led to an internal strike where hundreds of employees walked out of work and demanded change within the company and the resignations of several executives.
AllVoices' CEO and founder Schmidt said she has seen several examples of workplace culture veering into hostile territory. She recalled one employee who reported a company costume party where another worker dressed up as a religious figure.
"It wasn't about making the person who dressed in that costume bad or wrong," said Schmidt, who declined to name the company. "It was just like, 'hey, we're getting this feedback and in the future, we don't want anyone else to feel uncomfortable so we've decided to change the policy'."
The company eventually changed their policy to prevent people from dressing as religious figures.
Victims of workplace harassment often have a hard time getting their companies to take their complaints seriously. Around 75% of workers don't report workplace misconduct, largely out of fear of retribution – a figure that Schmidt wanted to address.
"To me, it seemed like there was a huge gap between companies' perceptions of what their employees were or were not experiencing and reality," said Schmidt. "I wanted to build a tool that could bridge that gap and help companies actually build trust with employees."
Schmidt sees the app as a platform for employees to voice complaints anonymously with a greater sense of security, particularly because employees might not trust internal reporting tools.
"If the employee doesn't have trust in the platform they're either not going to be honest in providing the feedback or they're not going to use it at all," she said. "We realized there was a massive need for a completely secure, encrypted third-party platform that placed the privacy and the security of the employee at the forefront."
AllVoices' user base includes companies such as Zillow, Box and GoPro, and is popular among companies in the tech and fintech industries, Schmidt said. She declined to comment on exact revenue figures, but said the company experienced around 400% growth in customers from 2019 to 2020.
Even if employees feel safe making allegations through AllVoices, companies that use the platform still have the responsibility to adequately respond to complaints.
It's also common for employers to respond to allegations of harassment inconsistently, which can dissuade victims from coming forward in the future, according to Sheerine Alemzadeh, the co-founder of Chicago-based nonprofit Healing to Action and a former litigator who worked with victims of workplace sexual violence. For example, companies may respond in favor of high-ranking employees or apply discipline in ways that victims see as unfair, she said.
"If you feel like people are not going to give you a fair shot when you make this complaint, especially around an issue that's already extremely stigmatized and embarrassing for a lot of people to talk about, there's really no incentive to come forward," she said.
Alemzadeh said it is important to have multiple avenues for employees to report harassment, particularly to prevent retaliation, and third-party platforms like AllVoices can be a good alternative for employees.
But she cautioned that an over-reliance on anonymous reporting tools may be an indication that companies need to address their company culture, she added.
"If you're feeling like the only way you can actually get people to come forward and share this is happening, is through an anonymous report that does not identify them, then you should probably be asking yourself some deeper questions," she said.
Even so, Schmidt said most companies she's worked with have been receptive to feedback received through AllVoices. AllVoices also lets employees give anonymous feedback on how they felt the company handled their complaint.
Schmidt believes a more proactive approach to working conditions could help prevent such large-scale issues from ever occurring.
"These are things that employees do, in my opinion, sort of a last resort," she said. "Ideally, if companies could identify these issues more proactively, provide more channels for employees to speak up, try to take action and help resolve the issues and show employees that you care, I think some of these more serious downstream incidents can be avoided."
Editor's note: dot.LA co-founder Spencer Rascoff is an investor in AllVoices.
Ara Katz, a serial entrepreneur and founder of probiotic company Seed tops our list. Katz found a niche in a multi-billion dollar industry, but she acknowledges that this past year has been especially tough for women, as the pandemic forced millions to drop out of the workforce.

"It is not lost on me what a privilege it is to be building a company as a female founder and mother given how impactful the pandemic and the past year has been on women and mothers in the workforce," said Katz. "My best advice to founders is to build with abandon — it is contagious, amplifying and makes it all meaningful."
Nationally, female-founded or co-founded companies earned less than 3% of all venture capital in 2020, according to data from Pitchbook. Although women founders say they still face issues of sexism and encounter more obstacles than their male counterparts, there are signs of improvement. In the first quarter of this year, women entrepreneurs reeled in $9.8 billion in capital investment nationally – an all-time high in quarterly investments over the past 12 years.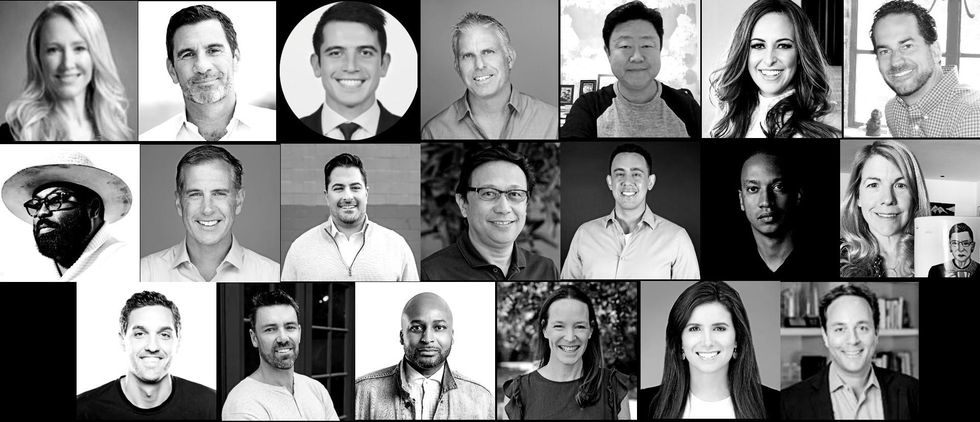 We asked L.A.'s top VCs to tell us which female founders they have their eyes on as part of our Q1 sentiment survey.
In Los Angeles, Long Beach and Santa Ana, $544 million was poured into female founded startups alone over that time.

Therese Tucker, founder of fintech company BlackLine, which also made our list, said that it's important for women to find people who believe in them as they build their companies.
"Don't be intimidated by condescension," Tucker said, "Look for people you can actually partner with who 'get' your business."
And just as importantly, founder of health platform Kensho, Krista Berlincourt, said stay true to who you are.
"It is not easy. And you'll be surrounded by men, so just find the people who get you and your vision, hold onto them tight, and go for it. Then remember that soft is strong. You don't have to 'crush it' to be successful," she said. "Be you. Be flexible. Soften. Grow. That's the only thing that has ever worked," Berlincourt added.
Here's the complete list: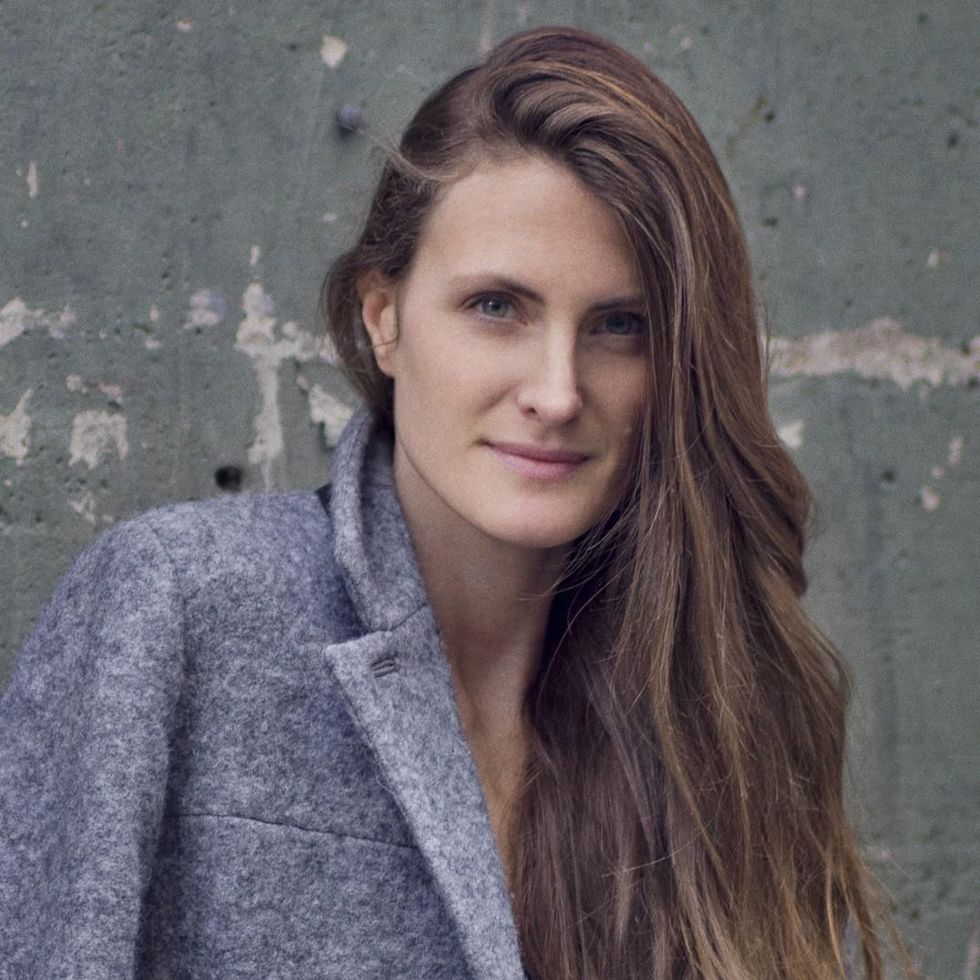 Ara Katz, Seed
Ara Katz
Ara Katz is the co-founder and co-CEO of Seed, a Venice-based probiotic company designed to improve health and digestion. Katz's experience as a breastfeeding mother led her to explore the importance of microbes and their impact on bodily health. Among other leading roles, Katz was co-founder and CMO of ecommerce marketplace Spring, which was sold to ShopRunner in 2018. She was also on the founding team of Beach Mint, an e-commerce company for fashion and lifestyle brands.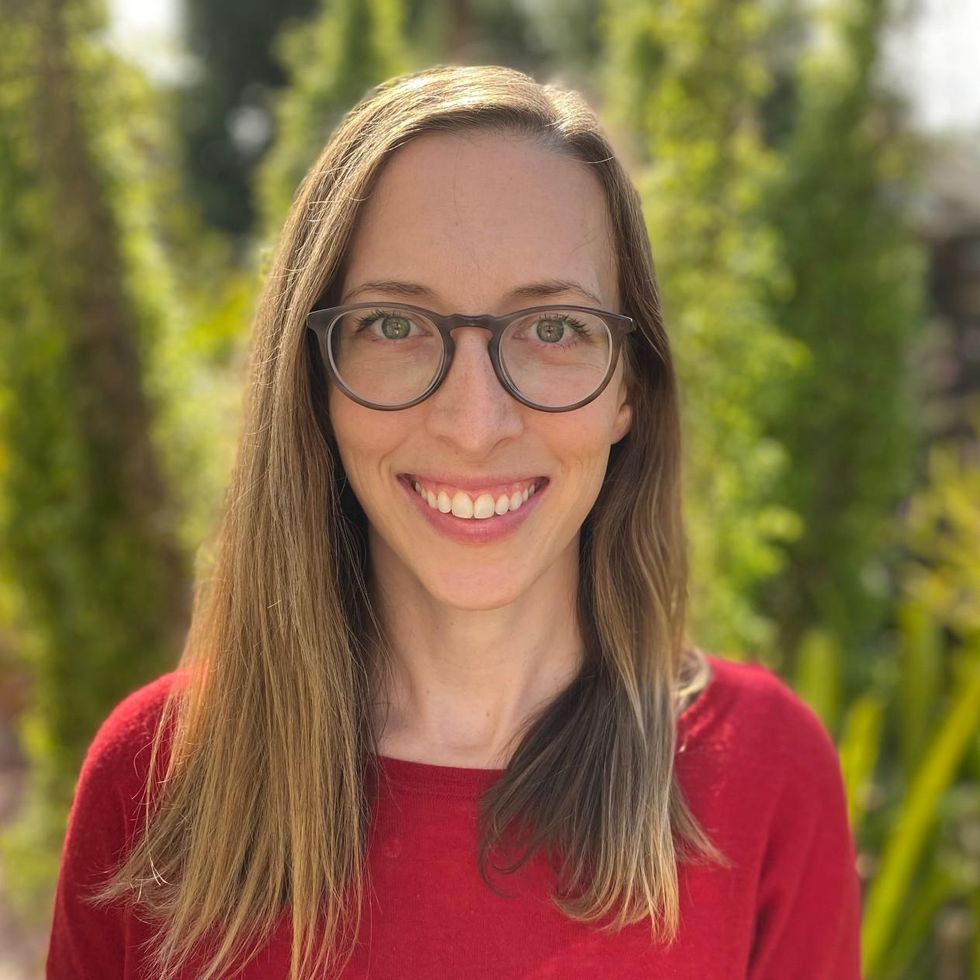 Claire Schmidt, AllVoices
Claire Schmidt
Claire Schmidt aims to empower workers through AllVoices, an anonymous reporting and management platform, which allows employees to report issues in the workplace. The LA-based company has raised a total of $4.1 million with investments by Crosscut, Greycroft, Halogen Ventures and dot.LA founder Spencer Rascoff. Inspired by the the MeToo movement, the platform lets employees alert management to problems like discrimination, harrasment, or work bias. Prior to roles at AllVoices, Schmidt was vice president of technology and innovation at Fox properties and senior director of giving at Thrive Market, an e-commerce platform for organic products.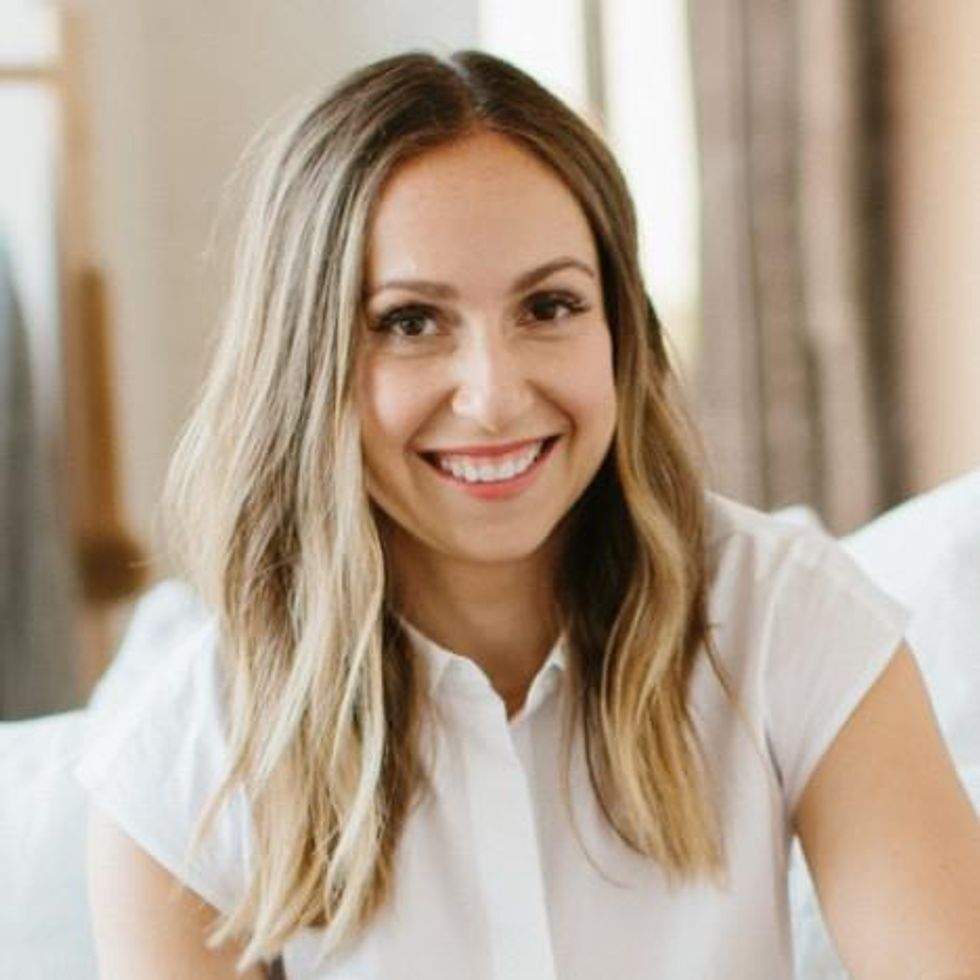 Ariel Kaye, Parachute
Ariel Kaye used her design and brand background to launch Parachute in 2014. Parachute is a direct-to-consumer bedding brand based in Culver City. The startup has raised over $47 million in funding to date with investments by H.I.G Capital, Jaws Ventures and Brilliant Ventures. The brand avoids chemicals and synthetics in their products putting an emphasis on sustainability.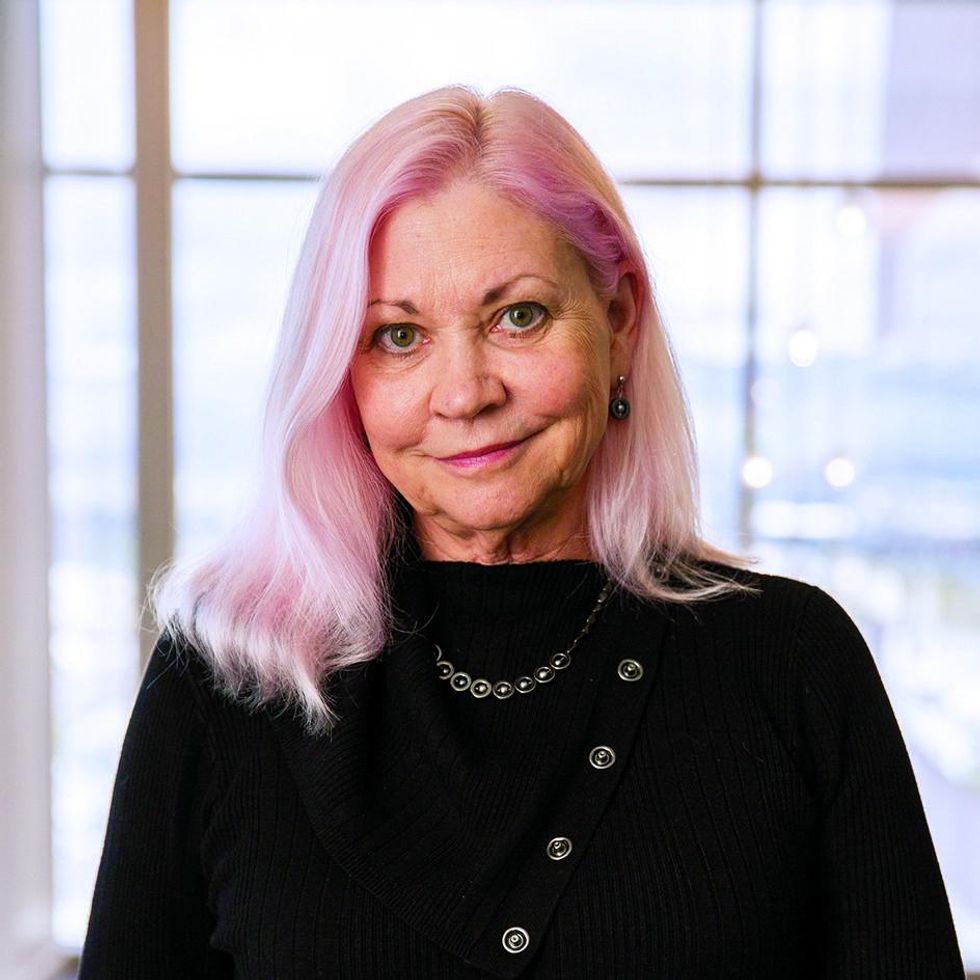 Therese Tucker, BlackLine
Therese Tucker is the founder and executive chair of BlackLine, an LA-based platform for accountants that takes on repetitive or complicated tasks. BlackLine pulled in nearly $352 million in revenues in 2020, and expects to grow that to at least $410 million this year. Ranked among Fortune's '50 fastest growing' women led companies in 2016, the company also received first place in G2's "Best Finance Products of 2021" ranking.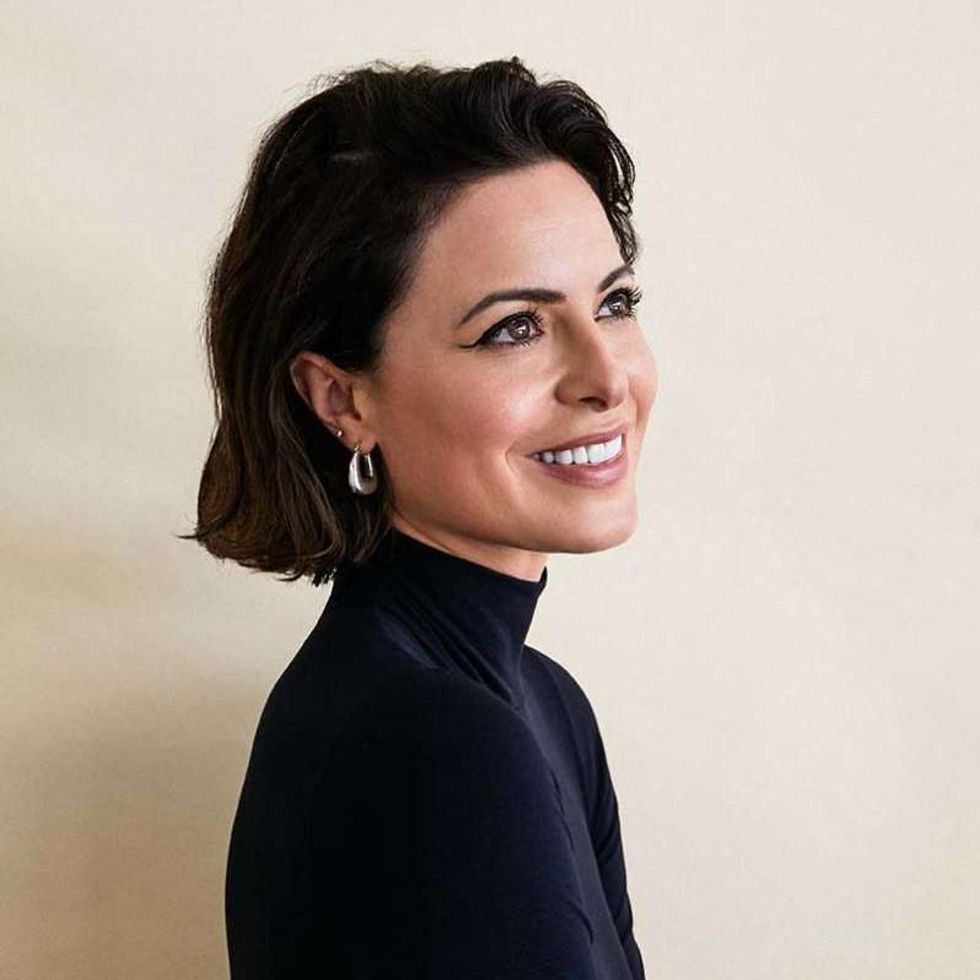 Sophia Amoruso, Nasty Gal
Southern California native Sophia Amoruso is the founder and former owner of Nasty Gal, a multi-million dollar clothing store originally started on eBay. Nasty Gal was sold at a value of $20 million, including $15 million in debt, to BooHo in 2017. Amoruso's newest project is an eight-week entrepreneurship course called Business Class, which aims to help female business leaders begin or grow their small businesses. The New York Times bestseller author of#GIRLBOSS, she detailed her entrepreneurial story that was later made into a Netflix series.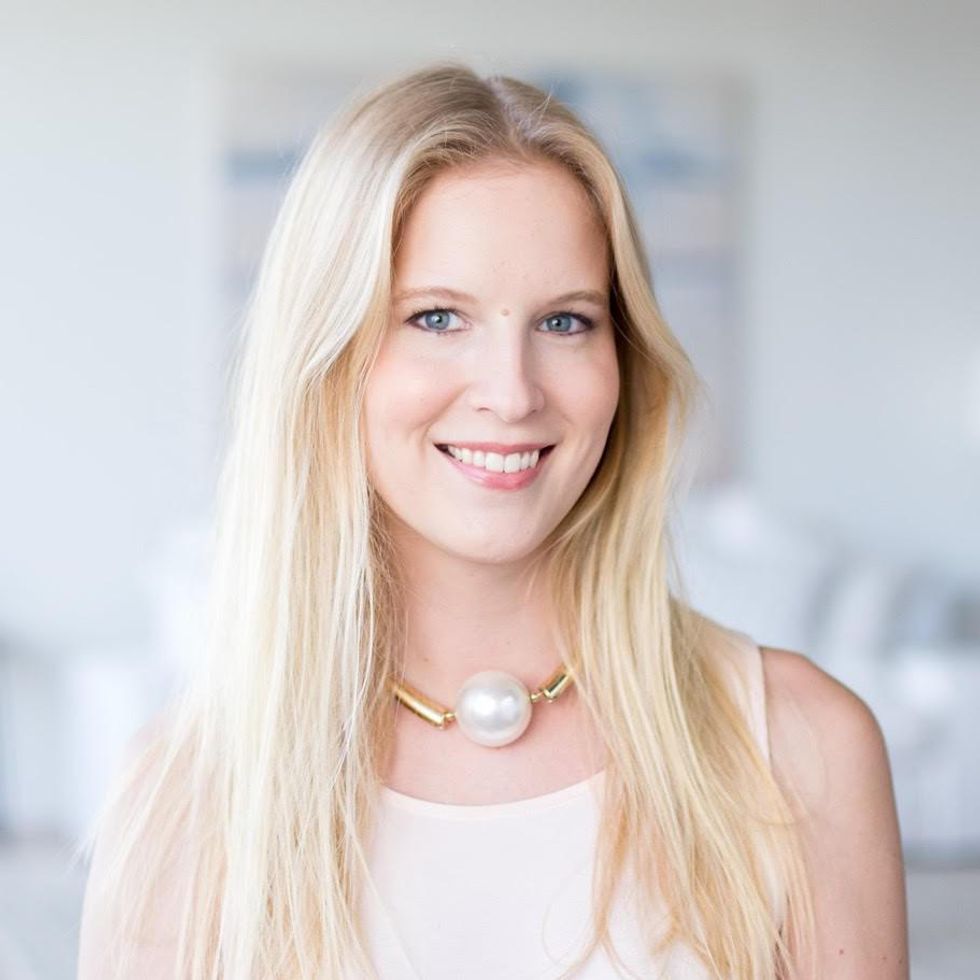 Madeline Fraser, Gemist
Madeline Fraser is the CEO and founder of Gemist, a mobile app that allows users to design a ring and try it on at home before they buy. Fraser used her experience in growing tech-startups to create one of her own. The sustainable jewelry brand raised $1 million in funding in its first seed round in 2019 and last year was backed by De Beers Group Ventures, Hawke Ventures and Monique Woodward last year for an undisclosed amount.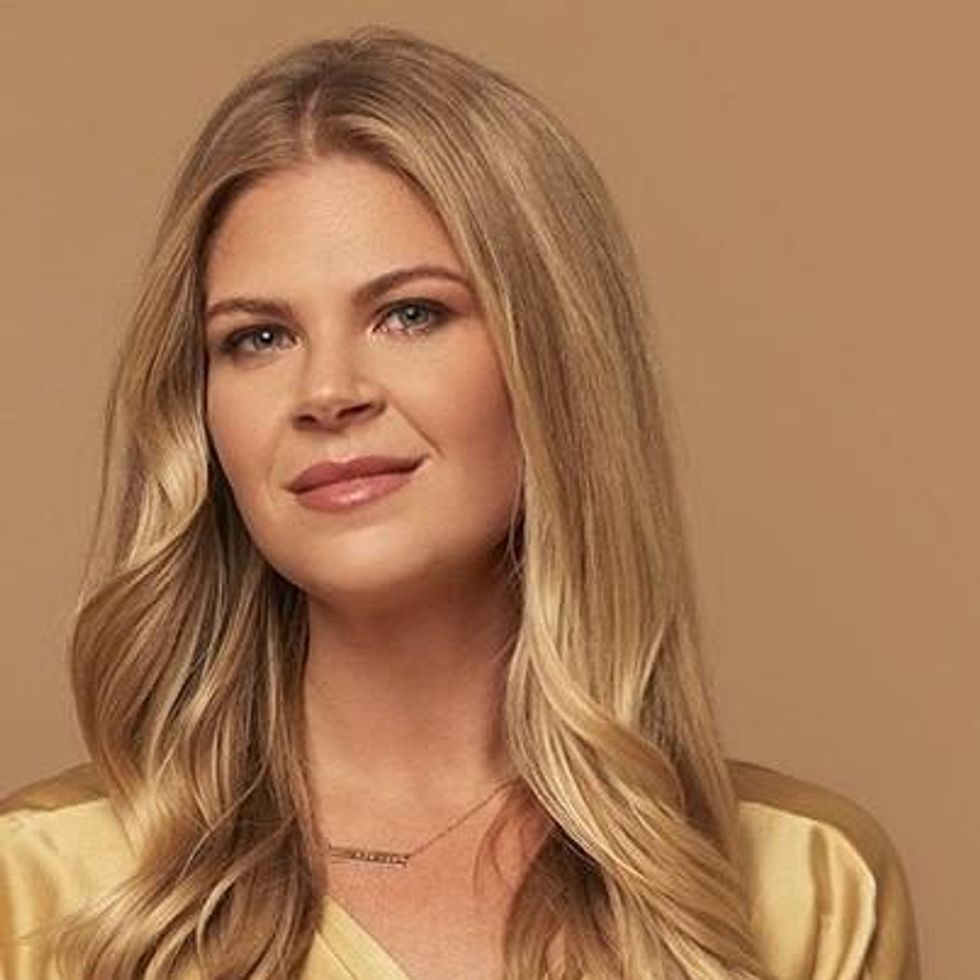 Krista Berlincourt, Kensho
Berlincourt is the CEO and co-founder of Kensho, an Los Angeles-based health platform and guide to natural medicine. Kensho provides users with specialized wellness services from surfing to acupuncture. The company has raised $1.3 million and is backed by top investors like CrossCut Ventures, Female Founders Fund and Evolve Ventures. Prior to creating her own company, Berlincourt worked in public relations at venture-backed Simple.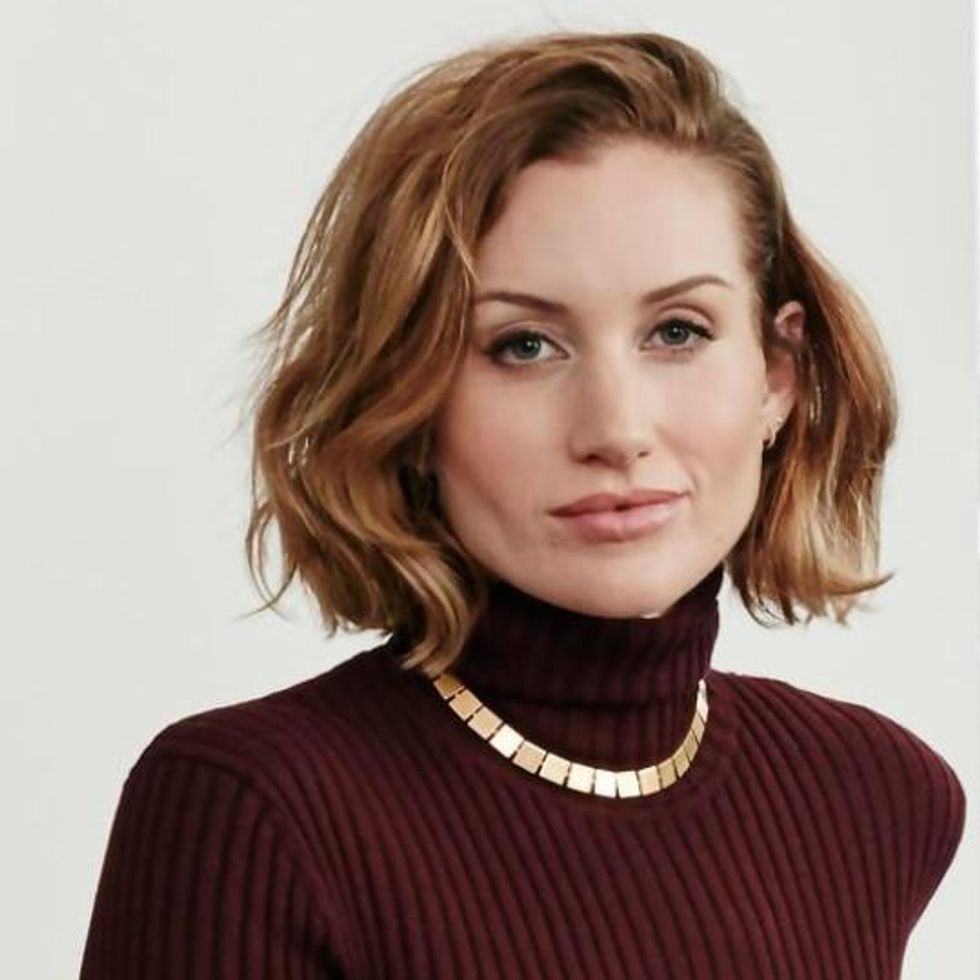 Katherine Power, Who What Wear
Katherine Power co-founded Who What Wear 15 years ago out of frustration with a fashion industry that was often out of reach for many. The brand focuses on providing affordable and size-inclusive fashion. She is now CEO of Clique Media Group, a parent company that oversees Who What Wear and other consumer brands. As of 2017, Clique Media Group raised over $15 million in funding with investments by Amazon, Greycroft and e.ventures. Power was also listed in Fortune's 40 under 40 in 2016.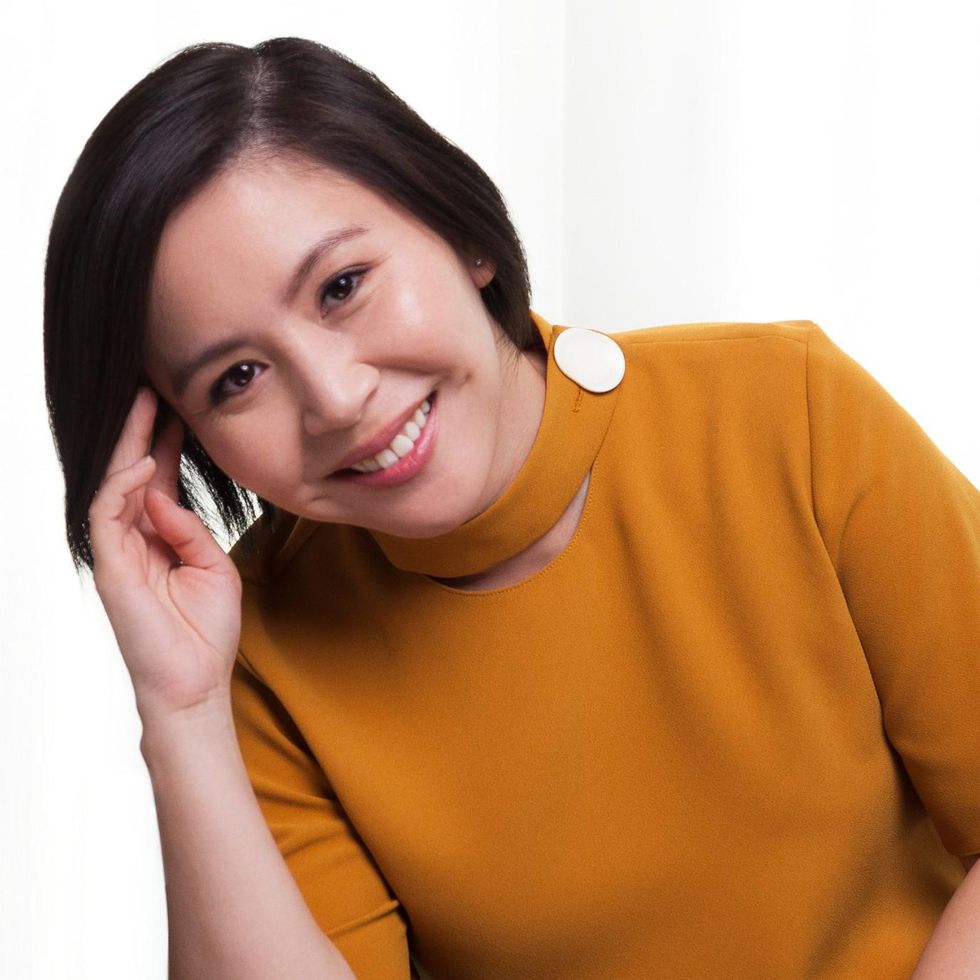 Cat Chen, Skylar
Cat Chen is the founder and CEO of Skylar, a fragrance and body care brand. Chen developed a hypo-allergenic and cruelty free fragrance after being dismayed by the lack of clean ingredients in high-priced perfumes. The company founded in 2017 has raised a total of $11 million backed by Amplify, FirstMark Capital and GingerBread Capital. Prior to Skylar, Chen was was an executive of operations at The Honest Company, where she helped grow the company to $300 million of revenue in her four years there.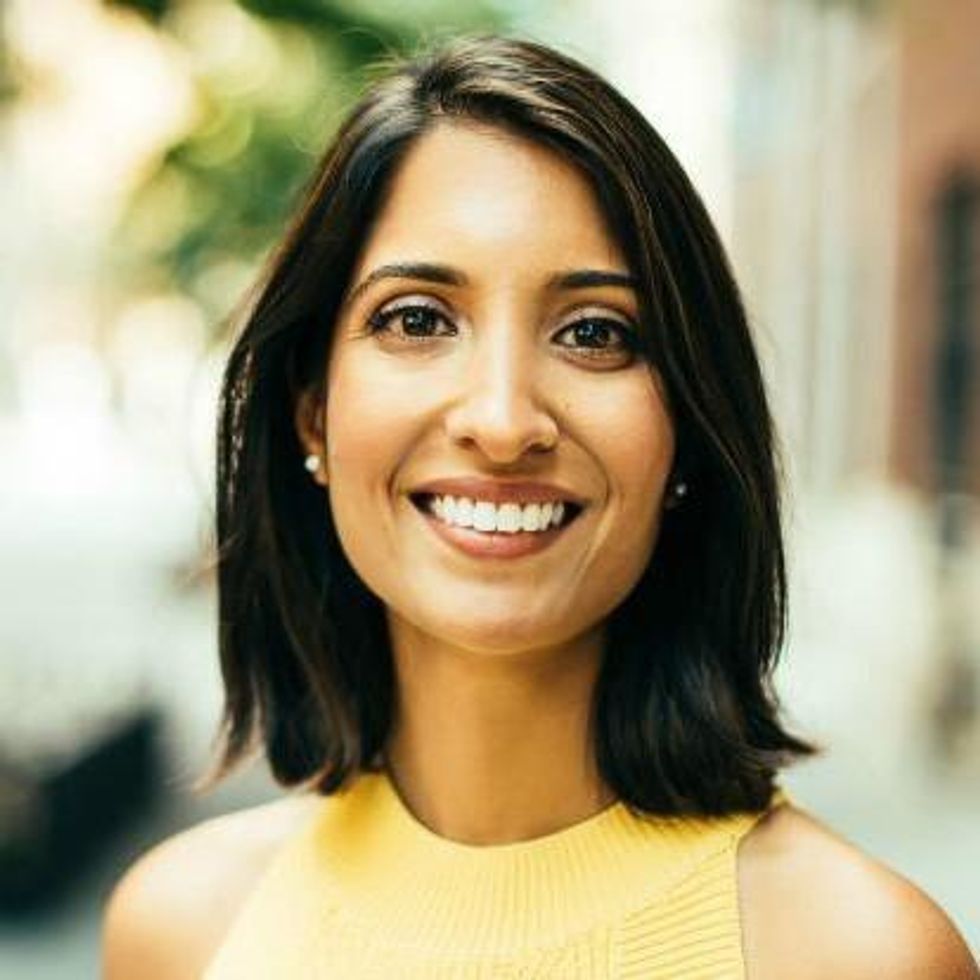 Shivani Siroya, Tala
The founder and CEO of Tala, a Santa Monica-based consumer credit smartphone app, Shivani Siroya created the company to assist people in underrepresented markets. Tala uses advanced data science to provide personalized financial services, such as disbursing loans to people with no formal credit history. The startup has raised over $217 million in funding by top investors, and has since been mentioned in TedTalks, Wall Street Journal and Financial Times. Siroya's company is valued at an estimated $750 million dollars as of 2019, and was deemed one of the top FinTech companies in the world by Forbes.
Lead image by Ian Hurley.

I've always hated annual reviews. That's not an encouraging start to giving advice, I know, but it's my reality, and unfortunately it's all too common. So why do so many of us loathe annual reviews?
For starters, they take too long. At all of my previous companies, we would spend at least three months on the process, from individual reviews to manager feedback to compensation and promotion approvals. The annual review conversation has also never been very useful outside of inducing anxiety at the end of the year; Due to its infrequency, the ups and downs of the year aren't accounted for, and we learn very little as managers and employees as a result. Topping it off, annual reviews have historically just been about performance, leaving a critical piece — employee engagement — unaddressed in the most influential evaluations throughout an employee's career.
Leaders and technology providers are grappling with how to solve these challenges now that company culture and employee engagement are widely accepted as performance drivers. We now know through data that business success is no longer just about "human engineering," or how we deploy our workforce effectively; it's now also about whether people are motivated and driven by the mission and culture. And, critically, success comes down to how these two pieces intersect to drive success forward.
To make annual reviews worthwhile and valuable to both managers and employees, we need to re-engineer the process. Your approach will be company and culture-specific, and in fact, mine has changed with each company I've founded, but focusing on these three areas will help guide a modern approach:
Check in Frequently with Two-Way Feedback
Having a review once a year sets both the employee and manager up for failure. So much happens within that time span, particularly at high-growth companies, and if you only talk about performance and engagement once a year you are leaving so many success-driving opportunities on the table. In fact, abandon the term "annual review" entirely.
Instead, focus on frequency. Conduct weekly 1:1 meetings to cover tactical work and ways in which managers can remove roadblocks, use quarterly check-ins to assess the overall state of employee engagement and have slightly longer check-ins every six months that focus on bigger picture performance as well as engagement topics like quality of work, delivery, collaboration, connecting to the mission and career development. Frequency ensures the end of year conversation — often the hardest one because it dictates promotions and compensation — will not come as a surprise.
Equally important, make sure these conversations or check-ins incorporate 360° feedback, anonymously and through technology so the employee feels empowered and safe to share honestly. It's just as critical for the employee to share what the manager can do to help drive performance and engagement as it is for the manager to provide feedback to the employee. This was something we did well at Zillow, and our implementation of 360° feedback ended up producing great insights that led to successful leadership training programs and artifacts like the "leadership playbook," a guide of principles that became words to live by similar to our core values.
Be intentional with Time and Topics
Help your teams keep the process manageable by providing specific guidance through time-boxing, ie. self evaluations should take no longer than 30 minutes, 360° feedback should take no more than 5 minutes per leader and manager feedback should take no more than 30 minutes per direct report. It's easy to get carried away, especially on the employee's side, when they know their evaluation is tied to their compensation. Time-boxing helps avoid this.
Focusing your topics is equally important, particularly when it comes to compensation. Limit conversations about compensation to once a year (because that's typically the only time you can do anything about it), and separate compensation discussions from those about performance, if only by a few days. This ensures employees hear both critical pieces; if you combine the two, they'll only pay attention to the numbers.
Invest in an HR Platform
Everything I've recommended thus far can be made better, less biased and more efficient with HR technology. But understanding engagement is where this space is getting really exciting and game-changing for companies, because as we lose cultural artifacts we've relied on, such as office environments, other aspects of our culture like how we communicate and how we make decisions shine brighter and have a greater influence on engagement.
At my latest startup, Pacaso, we use Officevibe to conduct weekly pulse checks of our virtual workforce, and these help us assess in real-time whether our employees are inspired by and mapping to the mission, understanding their role and feeling represented and supported by their manager and the company. It gives us actionable information to keep us on the right path.
Pulse checks are just one piece of the puzzle. CultureAmp, for example, provides insights on peer feedback and company-wide performance reviews that help combat bias and support representation. Qualtrics links regular engagement and pulse survey results with milestones like promotions, role changes and returning from parental leave — all at the company level to protect the individual employees but help the manager navigate performance and engagement needs. AllVoices (in which I'm an investor) provides an anonymous, direct line from employees to leadership to report bullying, harassment, bias or other cultural concerns with the goal of creating safer, more inclusive companies. There is so much we can do with technology to connect performance and engagement and just create better workplaces in general. HR platforms are quickly becoming a critical investment for companies.
Spencer Rascoff is the co-founder of dot.LA, Zillow and Hotwire, as well as the recent proptech startup Pacaso. He was CEO of Zillow for 10 years. He is a sponsor of Supernova Partners Acquisition Company, a special purpose acquisition company. Do you have a founder question? Let him know here!