dot la convenes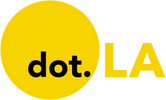 Get in the KNOW
on LA Startups & Tech
X
dot la convenes
The latest edition of our dot.LA Convenes series, devoted to empowering women in tech, focused on "Building Confidence in a Virtual World."
dot.LA Convenes: Building Confidence in a Virtual World youtu.be
As movements such as Times Up and Me Too gain in popularity, examples of women using their voices in the workplace have taken center stage. With all this attention on these issues, why is it that we still struggle with self assurance to stand up for ourselves? Why is it more difficult to find the same confidence our male counterparts easily exude in workplace interactions — especially in male-dominated industries like tech?

Challenges around self-censorship have only increased during the pandemic with financial security at stake and working from home making it more difficult to have authentic interactions. We seek to foster an honest dialogue and discuss specific strategies to combat them.
Esports One COO and Co-Founder Sharon Winter, Vurbl Media Co-founder, CEO Audra Everett Gold, and Valence Head of Partnerships Victoria Tinsley held in in-depth discussion on the topic, led by dot.LA Chief Host & Correspondent Kelly O'Grady.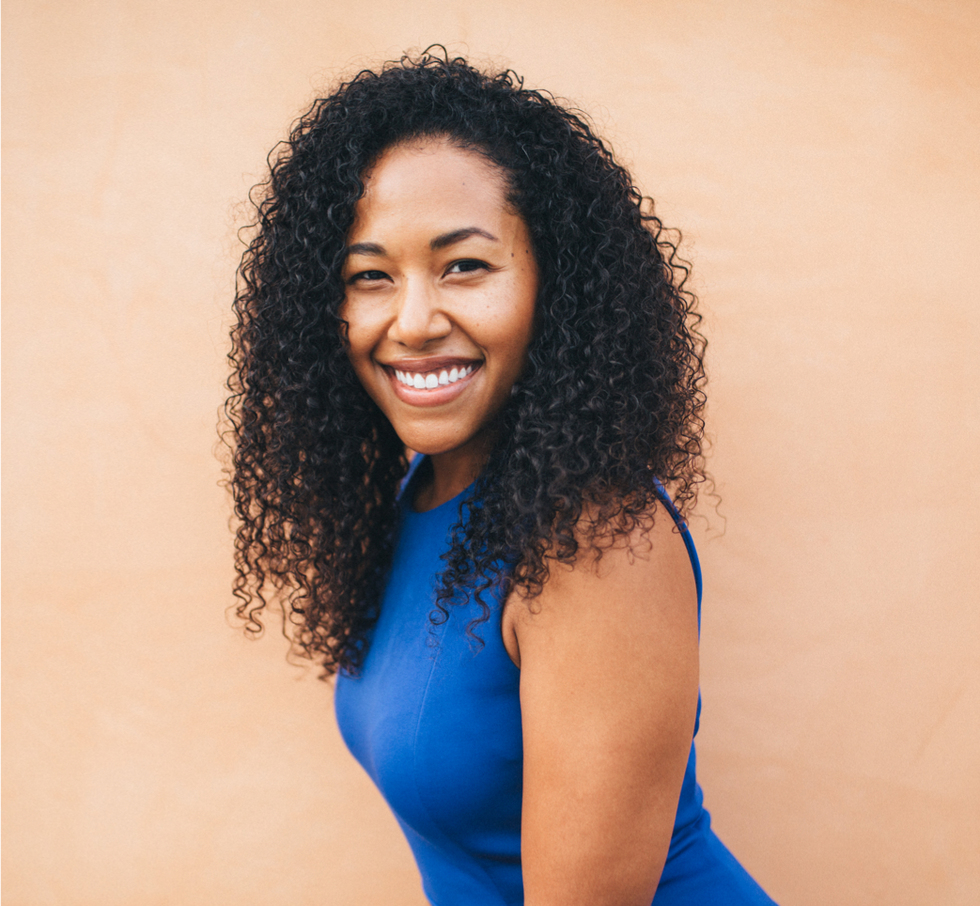 Victoria Tinsley, head of partnerships at Valence
Victoria Tinsley, Head of Partnerships at Valence
Victoria Tinsley is the Head of Partnerships at Valence, a new tech platform and community incubated by Upfront Ventures focused on connecting Black professionals with mentorship, career opportunities and capital. The company's mission is to unlock the global combined power of Black professionals to create massive economic wealth and social progress that impacts current and future generations. Valence was founded in January 2019 and has a thriving membership of thousands of Black leaders across the nation. Valence also partners with a variety of organizations such as PledgeLA, Netflix, Facebook, USC, The Gathering Spot and Silicon Valley Bank.
Prior to joining Valence, Victoria served on the marketing senior leadership team at AAA as vice president, consumer insights & data analytics. In this role, she led the analytics center of excellence that supported four divisions (Insurance, Membership, Travel, A3 Labs) representing over $4 billion in annual revenue.
A traditionally trained CPG marketer, Victoria also previously worked at General Mills managing product development and marketing strategy for the Annie's Homegrown, Immaculate Baking Company and Pillsbury brands. Prior to earning her MBA at the Michigan Ross School of Business, Victoria held a variety of marketing roles during her 7 years at Active Network, a tech startup that had a successful $1 billion IPO and sale.
Audra Everett Gold, co-founder and CEO at Vurbl Media
Audra Everett Gold, Co-founder and CEO at Vurbl Media
Audra Gold has dedicated her entire career to building first to market and scaled mass media digital products. Her passion for product management and her ability to identify new and emerging product trends has led to her reputation for developing novel, cutting-edge products across gaming, streaming video, digital media, enterprise SaaS platforms, in various business verticals.
Today, as the founder of Product N, a product management consulting and recruitment firm, Audra and her team work with early-stage ventured funded start-ups in various verticals to create, launch and grow their digital products. The team also works in partnership with the VC firm Alpha Edison, helping AE portfolio companies in need of product management expertise to either create, expand or pivot their digital product lines.
Prior to Product N, Audra has spent years leading Product teams at Rubicon Project, The Mighty, Pluto TV, Fourthwall Studios and Defy Media (formerly Break Media). She also held senior product roles at WeddingChannel/TheKnot, Viviendi Universal's online division, and IGN.com.
Sharon WInter, COO and co-founder of Esports One
Sharon Winter, COO and Co-Founder of Esports One
Sharon Winter is the COO and Co-Founder of Esports One, the first all-in-one all-in-one fantasy esports platform with real-time predictive data. A graduate of Carnegie Mellon University, Sharon previously worked at IBM's Watson division before becoming CEO and Founder of Hotpoint App, a CRM and data company for the entertainment and hospitality industries with over 2500 clients from Live Nation, Patron, Hakkasan, Wynn, and others.
Sharon has experience building community-centered products within data-rich platforms. She's on the mission of bringing esports to the Olympics by bridging the gap between esports and sports, and the endemics and non-endemics of the gaming world.
In this episode of dot.LA Convenes, dot.LA's speaker series devoted to empowering women in tech, we focus on age and how it uniquely affects women at every stage of their careers.
Younger women, especially in the tech community, often struggle to build credibility and to be taken seriously. As they age, societal expectations around family arise, and later in life they face questions about our ability to stay.
"When you're older you get discredited and when you're younger you get discredited," Dr. Cheryl Ingram said. Younger women also sometimes encounter more scrutiny in job interviews by employers concerned about their plans for having a family.
"I feel like so many times employers are trying to figure out if a woman has kids," Cue Career founder Heather Wetzler said, "just making the assumption that they're going to go running home or help them with homework."

Both offered strategies for workers who feel they are encountering age bias at work, including asking HR for data on hiring and layoffs and keeping records of discussions.
Watch the full discussion below and subscribe to our Youtube channel to get notified of upcoming events in the dot.LA Convenes series.

dot.LA Convenes: Ageism in the Workplace www.youtube.com
Dr. Cheryl Ingram, CEO and Founder of Inclusology
​​​​​​Dr. Cheryl Ingram, CEO and Founder of Inclusology​​​​​
Dr. Cheryl Ingram is the CEO and founder of Inclusology, a software company that is using machine learning to build the world's greatest diversity, equity, and inclusion (DEI) assessments, benchmarks, and automated solutions). Diverse City LLC is a diversity, equity, and inclusion consulting firm working with organizations across the United States. Cheryl has been training and coaching in the area of diversity and inclusion for 18 years. She has her Doctorate of Education with a specialization in D&I, a Master of Arts in Education, and her Bachelor of Arts in Communication Studies, all from New Mexico State University. Cheryl's company works with clients such as Netflix, Uber, Foursquare, University of Washington and others to help them build sustainable and fair DEI Practices. Cheryl's many passions related to social justice and equity include serving on the board of directors for Unloop, a national technical training program that addresses recidivism in prisons throughout Washington State.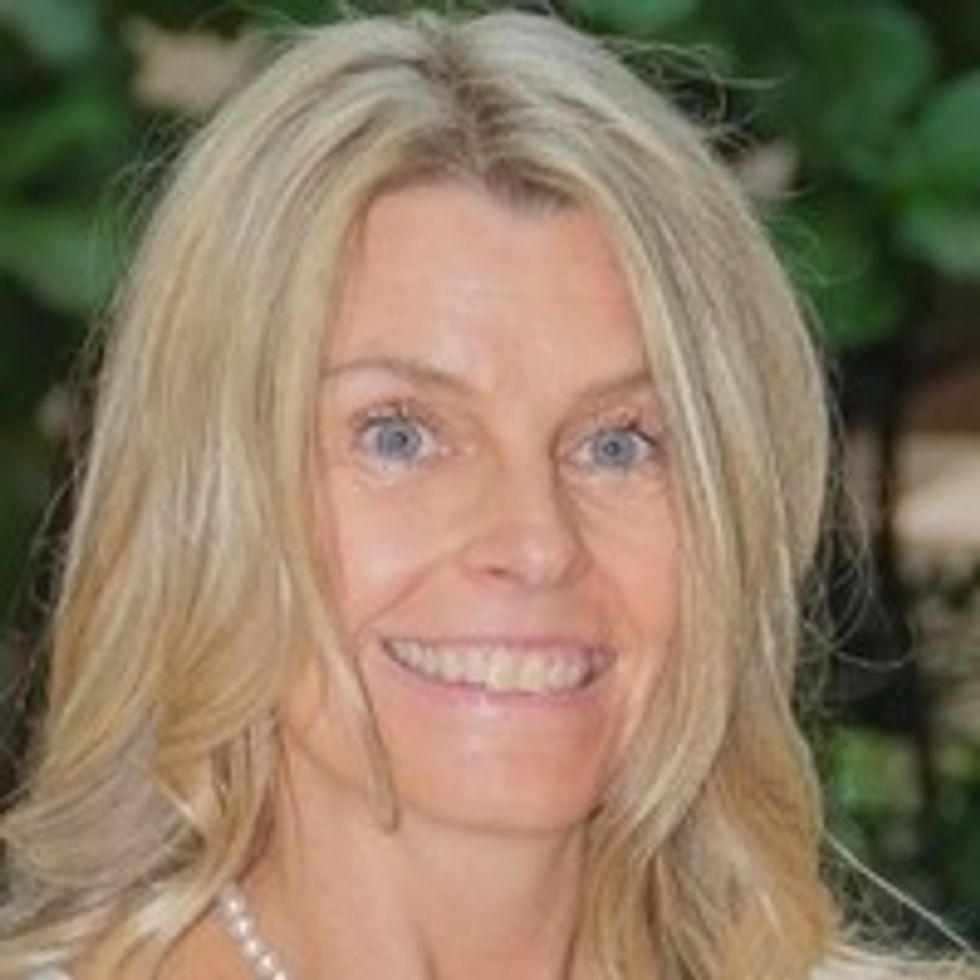 Heather Wetzler, CEO and Founder of Cue Career
Heather Wetzler is the CEO and Founder of Cue Career
Heather Wetzler is the CEO and Founder of Cue Career, an education technology/ workforce development company. The Cue Career platform connects trade and professional associations with students, helping students explore and visualize job pathways and secure the skills-based training opportunities needed to enter the modern workforce. They recently completed the LearnLaunch Accelerator program are part of the Acumen Social Impact Future of Work accelerator.

Cue Career is a life-long learning platform. Phase One is a career exploration and workforce development platform linking students to industry associations.

Join us this Thursday, April 30 at 11:00 am PST for the kick-off of dot.LA Convenes, a speaker series devoted to empowering women in tech in partnership with PledgeLA.
With so many challenges unique to women in this new work-from-home reality, we seek to foster an honest dialogue around these obstacles and discuss specific strategies to combat them.
Women in Tech: Working From Home Challenges & Strategies to Succeed www.youtube.com
About the Speakers
Morgan DeBaun is the CEO and Founder of Blavity Inc.
​Morgan DeBaun, CEO / Founder of Blavity Inc.
Blavity Inc. is the leading news company and media brand for Black millennials and Gen Z in the U.S. reaching over 30M millennials a month, surpassing the digital traffic of many legacy black media brands. Since launching Blavity in 2014, the brand has quickly grown to be a strong voice for viral culture, social commentary and a platform for young creators to showcase their work.
Starting her career in Silicon Valley, Morgan graduated with an B.A. from Washington University in St. Louis. Morgan has been widely quoted as an innovator and media entrepreneur in top tier consumer and business publications like Forbes, Huffington Post, NPR, TechCrunch and many more.
In addition to leading Blavity Inc., Morgan angel invests and advises entrepreneurs on how to launch their ideas, innovate and grow their businesses through her WorkSmart Program.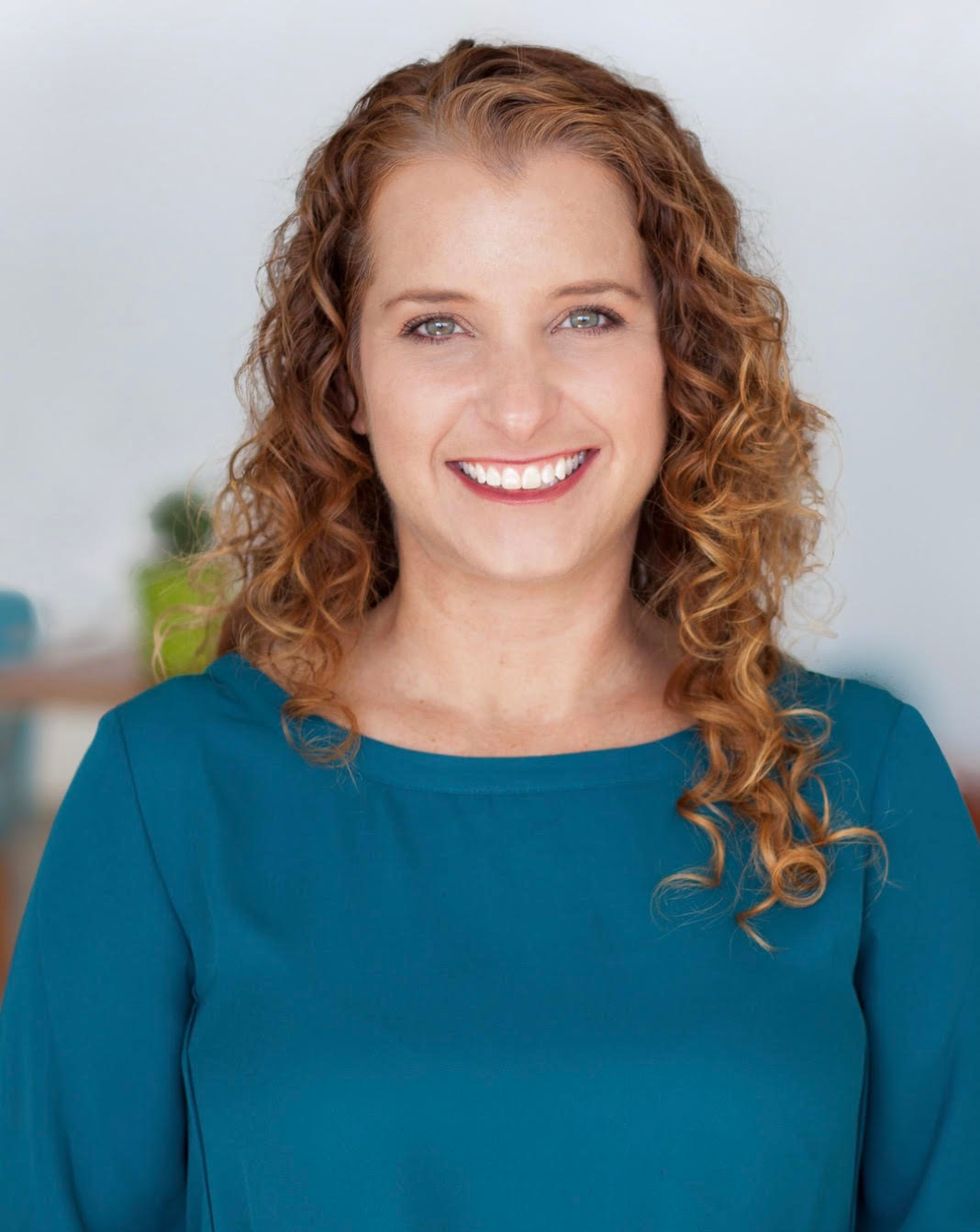 Joanna McFarland, CEO, President and Co-Founder of HopSkipDrive
Joanna McFarland, CEO, President and Co-Founder of HopSkipDrive
Joanna McFarland is the CEO and Cofounder of HopSkipDrive, the innovator in youth transportation. HopSkipDrive is a ride service that helps families and schools get kids where they need to go safely and dependably with a network of more than 7,000 highly vetted CareDrivers. HopSkipDrive currently serves 18 markets in 8 states plus Washington DC, and works with over 200 schools and districts as well as thousands of families every day. Before co-founding HopSkipDrive in 2014, Joanna spent 15 years in product management, building and scaling businesses for top technology, including WeddingChannel, Green Dot, and YP.com. In addition, Joanna spent the first part of her career in investment banking and private equity. Joanna has an MBA from Stanford University and a BS from the Wharton School at the University of Pennsylvania. She lives in Los Angeles with her husband and her two boys.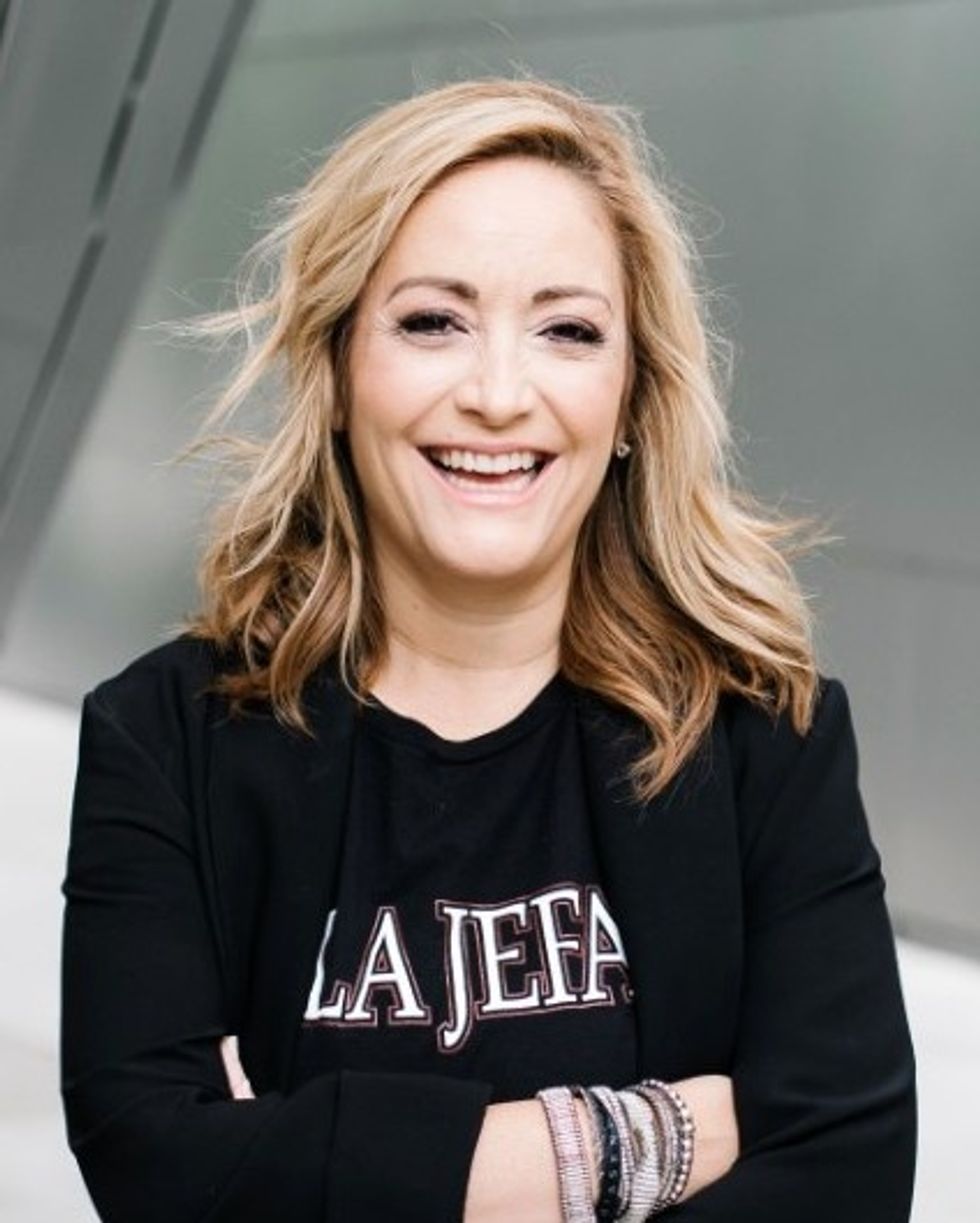 Beatriz Acevedo is the president of Acevedo Foundation and the co-founder of L.A. Collab SUMA Wealth.
Beatriz Acevedo, President, Acevedo Foundation; Co-founder, LA Collab;  Co-founder, SUMA Wealth
Beatriz Acevedo is a leading inspirational voice and Latina entrepreneur in the United States. She has dedicated her career to empower and open doors for the next generation of Latinx leaders.

Beatriz started her career in media at a young age, first on radio and later on television. Her work earned her three Emmy's, one MTV music award, and a media correspondent award, among many others.
Most recently, she became a tech media entrepreneur as the Co-founder and President of mitú, the leading digital media brand for young Latinos in the U.S. The mentorship initiatives that she created through her Accelerator Program, have also provided invaluable access to young Latino storytellers.
Beatriz is a passionate and sought after speaker who enjoys discussions around diversity as good business, female leadership, and the economic impact of Latinos in America. She sits on numerous boards and is an advisor on Mayor Eric Garcetti's tech council as well as on Annenberg's foundation tech initiative, PledgeLA. She recently co-founded LA Collab, a Hollywood initiative to double Latino representation in Hollywood in front and behind the camera by 2030.
Beatriz is the President of her family's foundation "Fundación Acevedo." For the past 30 years, the Foundation has provided scholarships for students who lack the financial means to pursue higher education.