The latest edition of our dot.LA Convenes series, devoted to empowering women in tech, focused on "Building Confidence in a Virtual World."
dot.LA Convenes: Building Confidence in a Virtual Worldyoutu.be
As movements such as Times Up and Me Too gain in popularity, examples of women using their voices in the workplace have taken center stage. With all this attention on these issues, why is it that we still struggle with self assurance to stand up for ourselves? Why is it more difficult to find the same confidence our male counterparts easily exude in workplace interactions — especially in male-dominated industries like tech?

Challenges around self-censorship have only increased during the pandemic with financial security at stake and working from home making it more difficult to have authentic interactions. We seek to foster an honest dialogue and discuss specific strategies to combat them.
Esports One COO and Co-Founder Sharon Winter, Vurbl Media Co-founder, CEO Audra Everett Gold, and Valence Head of Partnerships Victoria Tinsley held in in-depth discussion on the topic, led by dot.LA Chief Host & Correspondent Kelly O'Grady.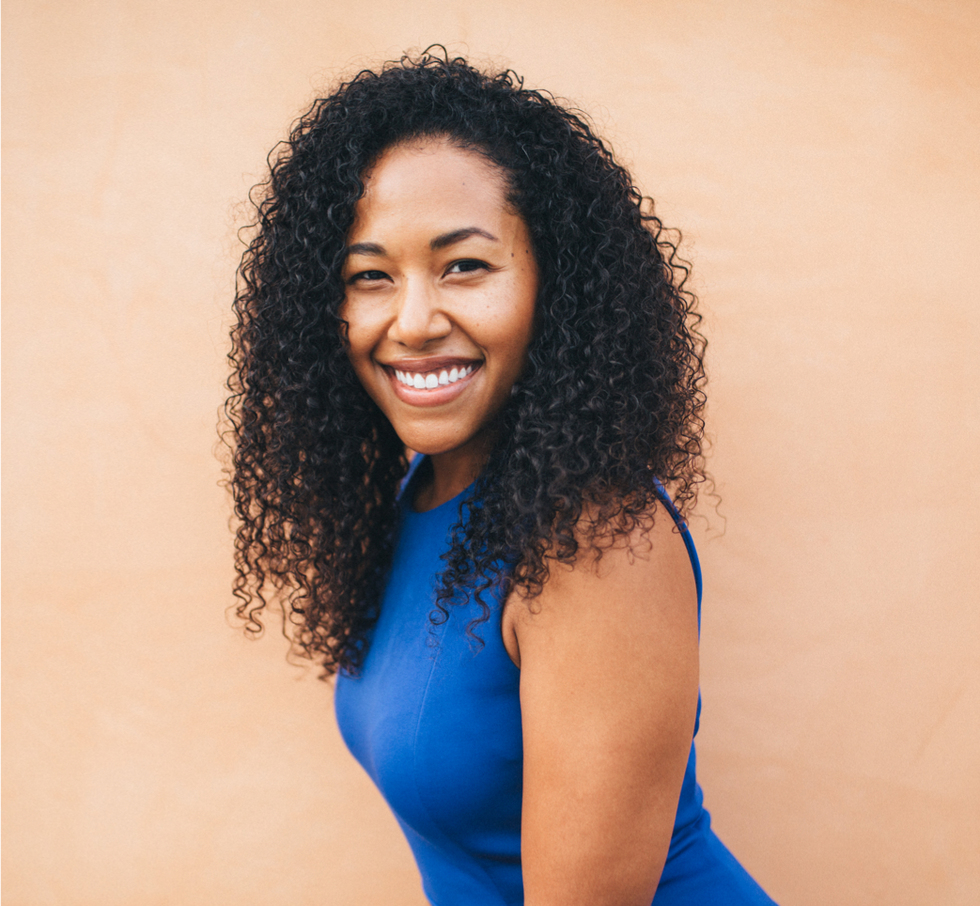 Victoria Tinsley, head of partnerships at Valence
Victoria Tinsley, Head of Partnerships at Valence
Victoria Tinsley is the Head of Partnerships at Valence, a new tech platform and community incubated by Upfront Ventures focused on connecting Black professionals with mentorship, career opportunities and capital. The company's mission is to unlock the global combined power of Black professionals to create massive economic wealth and social progress that impacts current and future generations. Valence was founded in January 2019 and has a thriving membership of thousands of Black leaders across the nation. Valence also partners with a variety of organizations such as PledgeLA, Netflix, Facebook, USC, The Gathering Spot and Silicon Valley Bank.
Prior to joining Valence, Victoria served on the marketing senior leadership team at AAA as vice president, consumer insights & data analytics. In this role, she led the analytics center of excellence that supported four divisions (Insurance, Membership, Travel, A3 Labs) representing over $4 billion in annual revenue.
A traditionally trained CPG marketer, Victoria also previously worked at General Mills managing product development and marketing strategy for the Annie's Homegrown, Immaculate Baking Company and Pillsbury brands. Prior to earning her MBA at the Michigan Ross School of Business, Victoria held a variety of marketing roles during her 7 years at Active Network, a tech startup that had a successful $1 billion IPO and sale.
Audra Everett Gold, co-founder and CEO at Vurbl Media
Audra Everett Gold, Co-founder and CEO at Vurbl Media
Audra Gold has dedicated her entire career to building first to market and scaled mass media digital products. Her passion for product management and her ability to identify new and emerging product trends has led to her reputation for developing novel, cutting-edge products across gaming, streaming video, digital media, enterprise SaaS platforms, in various business verticals.
Today, as the founder of Product N, a product management consulting and recruitment firm, Audra and her team work with early-stage ventured funded start-ups in various verticals to create, launch and grow their digital products. The team also works in partnership with the VC firm Alpha Edison, helping AE portfolio companies in need of product management expertise to either create, expand or pivot their digital product lines.
Prior to Product N, Audra has spent years leading Product teams at Rubicon Project, The Mighty, Pluto TV, Fourthwall Studios and Defy Media (formerly Break Media). She also held senior product roles at WeddingChannel/TheKnot, Viviendi Universal's online division, and IGN.com.
Sharon WInter, COO and co-founder of Esports One
Sharon Winter, COO and Co-Founder of Esports One
Sharon Winter is the COO and Co-Founder of Esports One, the first all-in-one all-in-one fantasy esports platform with real-time predictive data. A graduate of Carnegie Mellon University, Sharon previously worked at IBM's Watson division before becoming CEO and Founder of Hotpoint App, a CRM and data company for the entertainment and hospitality industries with over 2500 clients from Live Nation, Patron, Hakkasan, Wynn, and others.
Sharon has experience building community-centered products within data-rich platforms. She's on the mission of bringing esports to the Olympics by bridging the gap between esports and sports, and the endemics and non-endemics of the gaming world.