work from home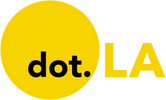 Get in the KNOW
on LA Startups & Tech
X
work from home
Work has changed quite a bit in the past year. COVID-19 introduced a very large segment of employees in the U.S. to working remotely and challenged long-standing assumptions about what a company needs to be productive. As lockdowns lift and the world begins to return to a new normal, some aspects of how we work are likely to change for good.
In this installment of our "dot.LA Explains" series, host Kelly O'Grady dives into some key trends to watch in the coming months, including remote work, new technology, changing demographics, gig work and a new focus on wellness.
Watch to learn more about the future of work, and follow us on Instagram for daily video content.

Custom Branded Employer App via Haystack
Betting that a considerable number of employees will be working remotely long after the pandemic ends, Haystack officially launched Tuesday to provide a centralized communications, HR and training hub for companies with more than 300 employees.

Its goal is to make big companies feel small.
Haystack centralizes all internal company information such as announcements, commonly viewed resources and employee profiles. It also integrates with the ever-growing list of apps companies employ – such as Slack, Workday, Confluence and Microsoft 365.
"The employee experience is broken," said co-founder and CEO Cameron Lindsay in a prepared statement announcing the launch. "The average employee switches between 30 plus different, disjointed internal applications to find mission-critical information, connect with co-workers to feel included in company culture or understand vital company policies and information."
The Santa Monica-based company has raised $8.2 million to fund its launch from Greycroft, Coatue Management, BoxGroup and Day One Ventures. Advisors and angel investors include prominent startup founders Biz Stone of Twitter, Marc Merril of Riot Games and Ari Mir of Clutter.
Even before its official launch, Nerdwallet, Chime Bank, MeUndies and Bungalow used the service.
"With the culture of remote work becoming more prevalent, the number of systems companies are required to use will increase and only exacerbate the feelings of isolation and confusion many employees are experiencing," Lindsay added.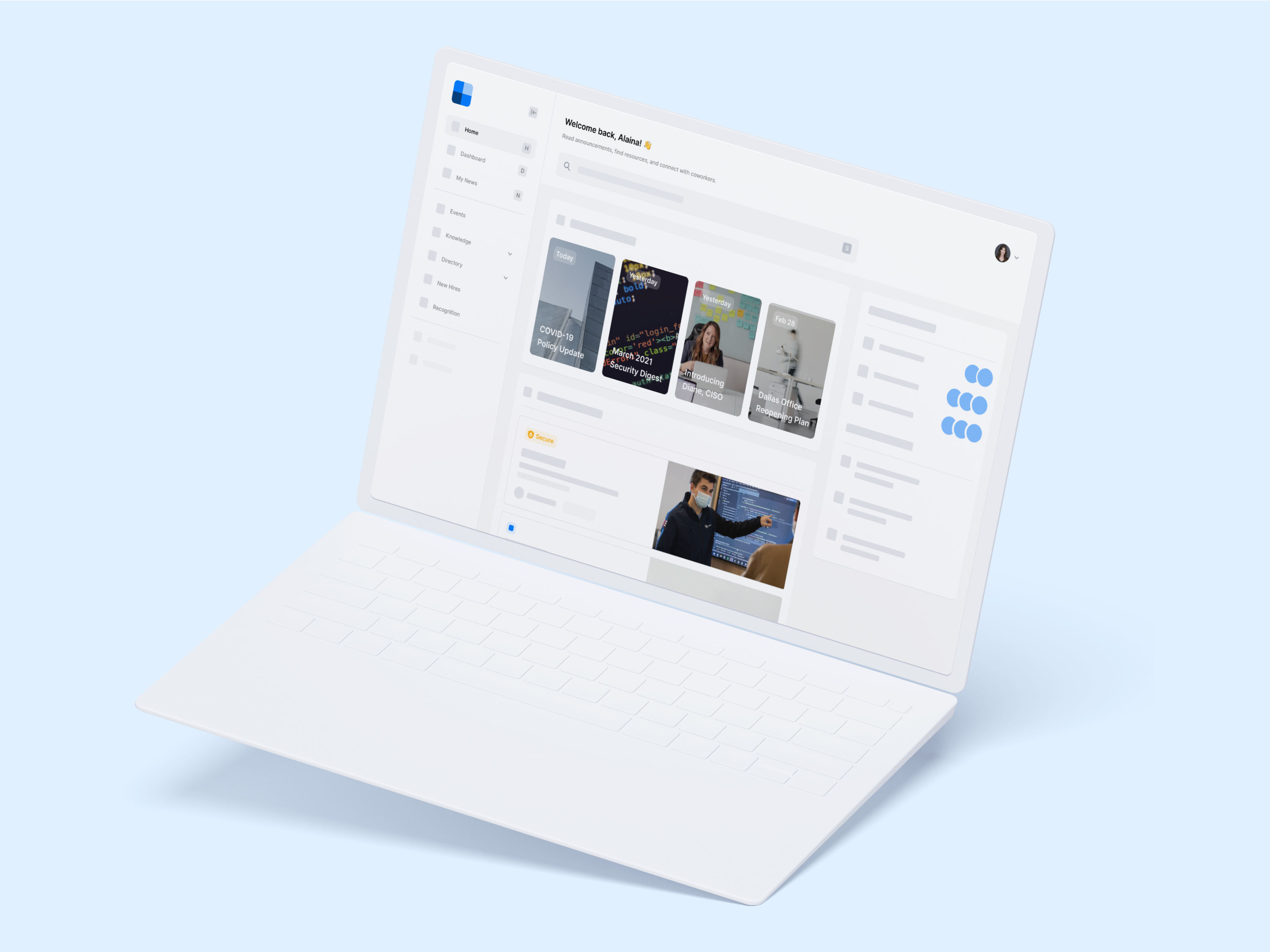 Haystack's desktop interface
Competitors include Palo Alto-based AeroFS and Modyo, which is based in Santiago, Chile.

Haystack was created by Lindsay — a Southern California native who attended Stanford University and built employee-centric products at Cornerstone OnDemand — and CTO Haibo Zhao.
Zhao came from Snap Inc, where he ran the special forces product experience team.
Born and raised in a remote village in China, Zhao learned programming on his Nintendo NES so he could build games by himself rather than having to shell out money for game cartridges. He received his PhD in Computer Science from The University of Georgia before landing at Google and then Snap.
Last year's seed round valued Haystack at $26.19 million, according to Pitchbook.
In May, Twitter announced that they will allow employees to permanently work from home once the COVID-19 pandemic settles. As one of the largest social media companies pivots some of its workforce to remote, it's time to re-evaluate what the future looks like, as we plan our adjustments for this "new normal."

While many companies were exploring remote work prior to the pandemic, COVID-19 accelerated this transition. People around the world have swapped cubicles for kitchen tables, found new co-workers with their pets, opted for video conferencing over in-person meetings, and shortened their commutes from the bed to a makeshift desk. Despite the shaky beginning, many employees have changed how they view the work experience, and employers have recognized the need for continued flexibility.
To take a deeper look into how people feel about working from home, my team at Jamm conducted a survey that revealed 81% of respondents want to have the choice to work remotely going forward, even when stay-at-home orders are lifted. While the work-from-home experience has been more enjoyable than not for most, we learned three important takeaways.
Video Has and Will Continue to be Indispensable
Video conferencing has been an essential tool during the pandemic with 94% of respondents relying on video conferencing for communication, compared to 74% using Slack or Microsoft Teams. Moving forward, 83% of respondents will continue to use video communications to stay connected with colleagues if or when they return to the office.
While work from home has been agreeable for most, respondents still feel that the experience has some downsides – 70% of respondents miss face-to-face interactions, 48% think working remotely makes it harder to collaborate, 35% feel lonely, and 43% feel the stress of having to be "always on." When we were building Jamm as a remote team, we understood this problem first hand and believed that video could be a game changer. It's the in-between meeting conversations over lunch or across desks that more closely mimic how we communicate and collaborate in real life, which can't be replaced with Zoom happy hours.
Returning to Work FOMO Free
As some companies make the transition back into the office, employees will most likely have to alternate days working from home to avoid crowded office space. Fortunately, a majority of respondents (57%), felt they would not be missing out if they remained working remotely while others worked together in the office.
Since these work-from-home protocols will be necessary for companies to comply with sustained social distancing, a lack of "FOMO" from employees is good news. With Zoom, Google, Jamm, and other video conferencing apps, employees are able to stay connected with their coworkers from around the world without having to travel. Video enables teams to quickly huddle to accomplish tasks across cities and timezones without missing out.
Employees Need to Know What's Next
With all of this in mind, companies will inevitably need to adjust to the new reality. Employers will need to communicate their new work-from-home policies as soon as possible to set boundaries and provide clarity to employees. It will also become crucial for managers to trust their employees when working remotely. While 65% of respondents said they won't be one of the first people to return to the office, safety is still their top priority when it comes to entering the office again.
To continue working from home for an extended period of time, managers need to understand that results and morale are what's important, not the number of heads in the office. In addition, flexibility is key. Not everyone will be comfortable with coming into contact with clients and coworkers, so letting teams swap in-person meetings for emails or video conferences when possible is the best alternative for social distancing purposes.
As remote work continues, companies will need to accommodate flexible schedules and distributed teams to meet the demand of our new reality. Video makes this possible by not only enabling teams to quickly connect and accomplish tasks, but also allowing colleagues to easily give context by sending video messages. The need of the hour is to enable more engaging modes of collaborating and to maintain social cohesion in this remote-work world.
For the most part, teams have been able to make working from home work. Now it's up to employers to take what they have learned over the past few months and implement changes for the long-term.
Badri Rajasekar is the co-founder and CEO of Jamm, a video collaboration tool.