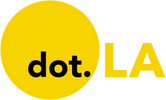 Get in the KNOW
on LA Startups & Tech
X
Bernard Mendez
Bernard Mendez
Bernard Mendez is an editorial intern at dot.LA. He attends UCLA, where he is pursuing a bachelor's degree in applied mathematics. Mendez was previously an editor at the Daily Bruin, the student newspaper at UCLA.
Mayk.it
Designed with TikTok creators and amateur musicians in mind, Mayk.it wants to let you make music -- all on your phone.

The Los Angeles-based company is hoping to be part of the growing creator app space that is reshaping the relationship between traditional studios and aspiring artists. Mayk.it announced Tuesday it raised $4 million in a round of seed funding to expand its user base and develop more tools.
The T-Pain-backed music app allows users to find beats made by other users and sing over them to create their own music, meant to mirror a recording studio-like experience.
Other music-creating apps like Apple's Garageband and Soundtrap Studio also let users create and share beats and songs. But Mayk.it is intended to be simpler. It doesn't require users to make their own beats and doesn't come with the various tools found on other apps.
"There's a lot of sound waves, and faders and buttons and words that you have no idea what they mean," said Stefan Henriquez, the co-founder and CEO of the company. "And it's very, very complicated."
The app launched on the Apple App Store on a waitlist basis Tuesday after testing to a beta community of around 300 users.
Henriquez got the idea for the app at the start of the COVID-19 pandemic after he tried to start creating music, but found that most apps were complicated and difficult for amateur musicians like himself.
"If you really want to say something and you have a message and you're a good storyteller, there really shouldn't be any technical hurdles for you to express yourself with a song," said Henriquez, a former marketing head at TikTok. "And that's what we do with the app."
The app also isn't just limited to amateurs. Some artists have used the app as a way to quickly jot down ideas for music or to experiment with different types of music, he said. The app also lets artists avoid relying on music studios, which can be limited in capacity and costly to rent.
Ownership of music created on the app is split between the singer and the beat creator. The app is also setting up partnerships to help creators distribute their music, though Henriquez declined to share details.
The round of seed funding was led by Greycroft, Chicago Ventures, Slow Ventures and firstminute and included rapper T-Pain, former Spotify executive Sophia Bendz and YouTuber Mr. Beasts' Night media.
Henriquez said he's hoping the app helps decentralize music creation for a broader audience.
"Lots of content creators want to be 360 creators and want to be fully independent and do everything themselves," he said. "Having another creative (music) tool really, I think is probably the last dimension that was missing."
Correction: A previous version of the story misstated the number of beta users. It is 300.
From Your Site Articles
Related Articles Around the Web
Photo by Christian Wiediger on Unsplash
Amazon will be adding hundreds of jobs across Southern California as it begins a nationwide hiring spree under newly appointed CEO Andy Jassy.
The Seattle-based company announced Wednesday that it is hiring more than 40,000 corporate and tech jobs across the U.S. — including more than 800 openings in Los Angeles and 1,400 across Southern California, Amazon spokesperson Jordan Deagle said in an email.
Jassy, who was appointed in July CEO after founder Jeff Bezos stepped down, told Reuters that the job push is part of a desire to keep up with demand in the retail, cloud and advertising industries, as well as to build staffing for Project Kuiper, Amazon's satellite project.
The new jobs are concentrated in entertainment, software development and marketing, Deagle said, though the company is hiring across most sectors. Many of Amazon's 40,000 openings will be based out of Amazon's "HQ," its primary Seattle headquarters, and "HQ2," its newly built secondary headquarters in Arlington, Virginia, he added.
The spree comes amid a rise in job openings. A Bureau of Labor Statistics report found that job openings rose to its highest level in June since before the COVID-19 pandemic, though Deagle declined to comment on whether Amazon's hiring was connected to broader trends in the job market.
Amazon has hired more than 450,000 workers since the start of the pandemic, according to the company.
It is also hosting its annual virtual "Career Day" on September 15, aimed at giving candidates more information about Amazon's hiring process.
Flip is taking a TikTok approach to selling beauty products. The social media ecommerce platform lets users buy and post reviews of lipstick, hair gel and other beauty products.
Its secret weapon — like all social media — are the influencers that make the 60-second videos populating the app. The users get paid by Flip based on engagement, so they don't have to rely on the brands to hawk their goods.
Flip CEO Nooruldeen "Noor" Agha said his goal is to be the first "honest" ecommerce platform, where reviews are controlled by consumers rather than brands.
Flip just raised $28 million in Series A funding, which will go toward expanding its user base and making more brand deals, the company announced Monday. The round was led by Streamlined Ventures and included Mubadala Capital Ventures and BDMI.
Launched in 2019, the platform combines aspects of typical social media platforms — like short-form videos and individual profiles – with ecommerce.
The Los Angeles-based company has partnered with hundreds of beauty brands, including Hourglass, CoverGirl and Algenist. To deter fake reviews, users have to buy the product directly through Flip before making a review on the product, Agha said.
Social media has long been an attractive place for beauty creators. Several brands have emerged from YouTubers such as Jefree Star. And Instagram and other social media platforms have adopted in-app sales as the medium has become a revenue generator for brands.
Creators can receive compensation for their reviews based on the size of the audience they get, which Agha said gives them an incentive to be honest. Brands and creators can also host livestreams to showcase products.
"You will see people saying really bad stuff about products and raving about other products," said Agha. "No one is incentivized to be positive at all."
Agha declined to comment on exact user base or revenue figures, but said the app has over a million downloads. He said Flip is adding around 20-25 brands a week and hoping to continue adding brands.
Agha, who immigrated to the U.S. from Iraq a little over two years ago, said he thinks a platform focused on honesty is needed in the ecommerce industry.
"My vision and dream about this is to build the first truly honest commerce platform," he said, "where people genuinely come and look at reviews and you go, "I believe it's genuine' and not to look at it with 'what is the catch here?'"