founder questions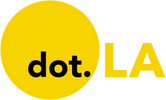 Get in the KNOW
on LA Startups & Tech
X
founder questions
"How to Startup" is a new series from serial entrepreneur and investor Spencer Rascoff. Step by step, Spencer will take prospective entrepreneurs through the process of coming up with a startup, raising funding, starting a team, scaling, and, eventually, exiting. Based on his class at Harvard called "Startups: From Idea to Exit", "How to Startup" is your guide to starting the next big thing.

Lots of startups start with an idea, but that's not always the case. Zillow actually didn't start with an idea; it started with a team. In early 2006, a group of us left Expedia together and sat in a conference room for months trying to come up with a startup idea. We didn't know what the startup would do, we just knew that we wanted to work together outside of Expedia.
Several of us were buying houses at the time and noticed the poor quality of online real estate resources. Partly just to pass time while we waited for inspiration to strike, we hacked together Seattle's county website data with real estate MLS data and Google Maps, and we jerry-rigged a user experience that helped us buy homes. It became clear that if this worked for us, it could work for other people. We then realized that the most important piece of information about real estate was still missing: determining the value of homes. Thus, an idea was born.
Sometimes finding a startup idea is not as easy as having a "light-bulb moment," and other times the perfect idea hits when you least expect it. When ideating, there are a few things you should explore:
Look for problems you want to be solved. I divide startups into two different categories: medicines and vitamins. Medicines are the ones that solve a problem and aim to create a new market, while vitamins are the ones that make your life a bit easier and democratize access to things. Sometimes finding a great idea is as simple as looking for things that dissatisfy your wants and/or needs.
Look for things you're passionate about. Something I frequently look for in startups as an investor is a personal connection between the founder who's pitching and the problem that they're trying to solve. See "The Founder-Idea Fit" below for more.
Look for things with big TAM and low NPS. The Total Addressable Market (TAM) is the total possible market for your company's product or service. You'll want to look for a big market (>$10B) with lots of room for growth - like healthcare, education or real estate. One way to judge the quality of a startup idea is to assess how well it addresses a problem in an industry with a big TAM but a low Net Promoter Score (NPS). In other words, find a problem in a big industry where consumers are pretty unhappy with current services.
An Idea Versus A Good Idea
Once you have the inspiration, it's time to determine whether your idea is good. It's important to use your network and talk to consumers and to people in the industry to get a feel for what potential customers may want, but you should also have confidence in your idea on your own. Pro tip: don't hoard the idea to yourself. It's OK to go out and tell other people the idea to get feedback – the input that you get will outweigh the miniscule chance that someone steals your idea. When thinking critically about your idea, ask yourself and others the following questions:
Does my idea solve a real problem? A common theme in startups is solving a point of personal frustration. While you certainly can try to make your own life easier, you also don't want to create too small of a niche. If nobody wants your product, you don't have a business.
Why now? Why hasn't anyone solved this before? There is a time and a place for every startup. There are several reasons why my company Pacaso launched when it did, and they contribute to its success today. 1) People are more comfortable buying real estate sight unseen right now than ever before. 2) There's been a massive increase in second-home ownership interest because people have the option to work remotely. 3) Thanks to companies like Airbnb and the short-term rental industry, there's already infrastructure in place for local property management. Ask yourself: if your startup idea is so great, how come no one has done it before? Many successful startups like GoPuff, Instacart and Doordash are recycled old ideas from 10-20 years ago, but the timing is now right for their success.
Is it a feature or a company? Steer clear of creating a feature instead of a company. I personally invested in Vhoto, an iPhone app that took live photos as short videos. Vhoto failed because it was a feature not a company, as its functionality was simply added to the iPhone camera by Apple.
The Founder-Idea Fit
Founder-idea fit is a critical component of the startup equation and shouldn't be overlooked. While there is no such thing as a single great founder, there is a great founder for a particular idea. A founder with little to no interest or passion for an idea, even if they are the one who came up with it in the first place, is more likely to fail than a founder who truly believes in something.
A perfect example of great founder-idea fit is Tim Ellis, who I featured on the Office Hours podcast back in 2020. Ellis previously worked at Jeff Bezos' space company Blue Origin as a propulsion engineer and worked on the manufacturing process of rockets through 3D printing. He left the company in 2015 and founded Relativity Space with the mission of being the first company to launch a fully 3D-printed rocket into orbit. As a focused and innovative leader, Ellis and Relativity Space are on a rocket ride towards success, at least partly because of Tim's focused infatuation with 3D printing rockets. Tim would not be the ideal founder for a marketplace selling portions of second homes like Pacaso, but he is the ideal founder for a business like Relativity Space. He feels like he was put on Earth to create this technology and he is relentlessly committed to its success. He has both a deep understanding of the task at hand and the abilities and passion to make it happen.
Now what?
Once you land on a startup idea you feel passionate about and the timing is right, you can move on to your next step: naming your startup. Check this space in two weeks for my tips on naming.
From Your Site Articles
Related Articles Around the Web
Congratulations! You've gone public, something to which many founders aspire but few achieve. In addition to the extra wind in your sails from the capital markets and the quarterly scrutiny of your performance (both huge factors to adjust to), you have a third concern: the stock price.

The stock price is a brand new unknown for founders of newly public companies, and (like everything else) no one really gives you a guide on how to do it well. For instance, how do you handle the balance between retaining the stock you own personally to show confidence in the company with your prudent desire to sell some stock and diversify? How do you keep in check your own PR, which can distort your perspective? And perhaps the most important to the health of your company, how do you mitigate the stock price's effects on your company's culture and prevent it from becoming a daily distraction which can impact employee morale and motivation? These are all questions I grappled with in my journey leading Zillow as a public company, and they are questions I receive periodically from CEOs of newly public companies.
1. Preset a Plan To Protect Yourself.
The roles of founder and personal shareholder will inevitably lock horns from time to time, and you need to protect both. My advice is to pre-set a plan for selling stock and creating liquidity for yourself, because every sale you make as CEO will be subject to scrutiny. A programmatic 10b5-1 plan helps you do this, as it allows you to sell a predetermined number of shares at a predetermined time. You don't have to pick and choose a date or price, and you don't have to explain to anyone -- shareholders, hedge fund managers, employees -- why you sold because it's all programmatic.
With a predetermined plan, you still need to decide frequency and quantity. It's nearly impossible to give blanket advice here, because everyone's situations are different. I've always opted to sell small amounts of stock along the way, and even though I've sold plenty of stock at lower prices than today's, I've never regretted a single sale. With a distributed approach, you can't really "mis-sell" at the "wrong" price.
In terms of how much to sell, if you haven't taken much liquidity to date, think in terms of what percentage of your holdings you'd want to sell in a given period of time. For example, a starting point could be aiming to sell 10% of your holdings each year for the first five years post-IPO, then reassessing this approach two or three years in. Taking more liquidity early on puts a premium on building your nest egg, enabling you to let plenty of stock ride in the long term but still putting away potentially life-changing money in the short term.
2. Invest in Objectivity To Keep It Real.
I cannot emphasize enough the importance of an outside advisor to help with personal money management and investment strategy. As a founder, you are the number one believer in your company because you brought it into existence. Of course it can be worth $100 billion someday. Why would you ever sell a single share of such a promising venture?
An outside advisor provides the more conservative end of that spectrum, tempering your unshakable conviction in the reality that most companies don't reach that stratosphere. Neither one of you is absolutely right, but representing both perspectives will land you somewhere in the middle where you're committed enough to the cause but diversified enough to protect yourself.
Please don't think you're immune from this blind spot; even the most cynical and risk-averse founder will believe their own PR and fall victim to it in the absence of objectivity.
3. Don't Let Stock Seep into Your Culture.
For newly public companies, stock is a valuable lever for attracting top talent. But once that talent is in the door, they shouldn't hear about stock anymore, outside compensation statements. Owning and selling stock is their business because they've earned it, just like they've earned their salary. Never give your people, including executives, a hard time for selling stock. Sometimes I hear stories about CEOs berating employees for selling shares, and I think it's one of the most ridiculous and damaging things you can do as a leader. As with everything in your culture, you set the tone for this at the top.
At Zillow, it was taboo (intentionally) to even talk about the stock price; we discouraged focus on the stock among our leadership and employees because it's terribly short-term, and companies that last focus on the long-term. There was, however, a time when I broke my own rule: The year we launched Zillow Offers, a game-changing evolution that expanded Zillow's business from media into hard assets, our stock price plummeted and many newer employees were completely underwater. There was anxiety afoot, and we needed to address it.
At our annual meeting, I showed charts of Amazon's stock price when it launched major innovations like third-party marketplace, Amazon Prime and AWS. In each of these instances, the stock took significant dives: -94%, -56% and -60%, respectively. I then showed Amazon's ascent to current day to make a point we'd made all along: Stocks go up, and stocks go down. Take care of our customers and focus on the long term, and the stock price will take care of itself.
My team and I debated the decision to break precedent and discuss the stock price internally because on the surface talking (at length!) about the stock price went against what we'd ingrained in our culture. But a couple days after our meeting, an employee emailed me with a heartfelt thank you for doing so. He appreciated the message to focus on the long term while recognizing the short-term realities of the stock fluctuation for employees -- in his example, money he and his wife were counting on to pay off student loans. Stock can be life-changing for many of your employees (not just you), and sometimes you need to talk about it.
The final point to this story, and to all of this advice, is that stock is personal. Sometimes you need to change the plan. Sometimes you have to break your own rules. Be strategic, not dogmatic, and you'll find the best path for you and your company as a public founder.
I've always hated annual reviews. That's not an encouraging start to giving advice, I know, but it's my reality, and unfortunately it's all too common. So why do so many of us loathe annual reviews?
For starters, they take too long. At all of my previous companies, we would spend at least three months on the process, from individual reviews to manager feedback to compensation and promotion approvals. The annual review conversation has also never been very useful outside of inducing anxiety at the end of the year; Due to its infrequency, the ups and downs of the year aren't accounted for, and we learn very little as managers and employees as a result. Topping it off, annual reviews have historically just been about performance, leaving a critical piece — employee engagement — unaddressed in the most influential evaluations throughout an employee's career.
Leaders and technology providers are grappling with how to solve these challenges now that company culture and employee engagement are widely accepted as performance drivers. We now know through data that business success is no longer just about "human engineering," or how we deploy our workforce effectively; it's now also about whether people are motivated and driven by the mission and culture. And, critically, success comes down to how these two pieces intersect to drive success forward.
To make annual reviews worthwhile and valuable to both managers and employees, we need to re-engineer the process. Your approach will be company and culture-specific, and in fact, mine has changed with each company I've founded, but focusing on these three areas will help guide a modern approach:
Check in Frequently with Two-Way Feedback
Having a review once a year sets both the employee and manager up for failure. So much happens within that time span, particularly at high-growth companies, and if you only talk about performance and engagement once a year you are leaving so many success-driving opportunities on the table. In fact, abandon the term "annual review" entirely.
Instead, focus on frequency. Conduct weekly 1:1 meetings to cover tactical work and ways in which managers can remove roadblocks, use quarterly check-ins to assess the overall state of employee engagement and have slightly longer check-ins every six months that focus on bigger picture performance as well as engagement topics like quality of work, delivery, collaboration, connecting to the mission and career development. Frequency ensures the end of year conversation — often the hardest one because it dictates promotions and compensation — will not come as a surprise.
Equally important, make sure these conversations or check-ins incorporate 360° feedback, anonymously and through technology so the employee feels empowered and safe to share honestly. It's just as critical for the employee to share what the manager can do to help drive performance and engagement as it is for the manager to provide feedback to the employee. This was something we did well at Zillow, and our implementation of 360° feedback ended up producing great insights that led to successful leadership training programs and artifacts like the "leadership playbook," a guide of principles that became words to live by similar to our core values.
Be intentional with Time and Topics
Help your teams keep the process manageable by providing specific guidance through time-boxing, ie. self evaluations should take no longer than 30 minutes, 360° feedback should take no more than 5 minutes per leader and manager feedback should take no more than 30 minutes per direct report. It's easy to get carried away, especially on the employee's side, when they know their evaluation is tied to their compensation. Time-boxing helps avoid this.
Focusing your topics is equally important, particularly when it comes to compensation. Limit conversations about compensation to once a year (because that's typically the only time you can do anything about it), and separate compensation discussions from those about performance, if only by a few days. This ensures employees hear both critical pieces; if you combine the two, they'll only pay attention to the numbers.
Invest in an HR Platform
Everything I've recommended thus far can be made better, less biased and more efficient with HR technology. But understanding engagement is where this space is getting really exciting and game-changing for companies, because as we lose cultural artifacts we've relied on, such as office environments, other aspects of our culture like how we communicate and how we make decisions shine brighter and have a greater influence on engagement.
At my latest startup, Pacaso, we use Officevibe to conduct weekly pulse checks of our virtual workforce, and these help us assess in real-time whether our employees are inspired by and mapping to the mission, understanding their role and feeling represented and supported by their manager and the company. It gives us actionable information to keep us on the right path.
Pulse checks are just one piece of the puzzle. CultureAmp, for example, provides insights on peer feedback and company-wide performance reviews that help combat bias and support representation. Qualtrics links regular engagement and pulse survey results with milestones like promotions, role changes and returning from parental leave — all at the company level to protect the individual employees but help the manager navigate performance and engagement needs. AllVoices (in which I'm an investor) provides an anonymous, direct line from employees to leadership to report bullying, harassment, bias or other cultural concerns with the goal of creating safer, more inclusive companies. There is so much we can do with technology to connect performance and engagement and just create better workplaces in general. HR platforms are quickly becoming a critical investment for companies.
Spencer Rascoff is the co-founder of dot.LA, Zillow and Hotwire, as well as the recent proptech startup Pacaso. He was CEO of Zillow for 10 years. He is a sponsor of Supernova Partners Acquisition Company, a special purpose acquisition company. Do you have a founder question? Let him know here!