hr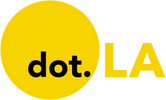 Get in the KNOW
on LA Startups & Tech
X
hr
I've always hated annual reviews. That's not an encouraging start to giving advice, I know, but it's my reality, and unfortunately it's all too common. So why do so many of us loathe annual reviews?
For starters, they take too long. At all of my previous companies, we would spend at least three months on the process, from individual reviews to manager feedback to compensation and promotion approvals. The annual review conversation has also never been very useful outside of inducing anxiety at the end of the year; Due to its infrequency, the ups and downs of the year aren't accounted for, and we learn very little as managers and employees as a result. Topping it off, annual reviews have historically just been about performance, leaving a critical piece — employee engagement — unaddressed in the most influential evaluations throughout an employee's career.
Leaders and technology providers are grappling with how to solve these challenges now that company culture and employee engagement are widely accepted as performance drivers. We now know through data that business success is no longer just about "human engineering," or how we deploy our workforce effectively; it's now also about whether people are motivated and driven by the mission and culture. And, critically, success comes down to how these two pieces intersect to drive success forward.
To make annual reviews worthwhile and valuable to both managers and employees, we need to re-engineer the process. Your approach will be company and culture-specific, and in fact, mine has changed with each company I've founded, but focusing on these three areas will help guide a modern approach:
Check in Frequently with Two-Way Feedback
Having a review once a year sets both the employee and manager up for failure. So much happens within that time span, particularly at high-growth companies, and if you only talk about performance and engagement once a year you are leaving so many success-driving opportunities on the table. In fact, abandon the term "annual review" entirely.
Instead, focus on frequency. Conduct weekly 1:1 meetings to cover tactical work and ways in which managers can remove roadblocks, use quarterly check-ins to assess the overall state of employee engagement and have slightly longer check-ins every six months that focus on bigger picture performance as well as engagement topics like quality of work, delivery, collaboration, connecting to the mission and career development. Frequency ensures the end of year conversation — often the hardest one because it dictates promotions and compensation — will not come as a surprise.
Equally important, make sure these conversations or check-ins incorporate 360° feedback, anonymously and through technology so the employee feels empowered and safe to share honestly. It's just as critical for the employee to share what the manager can do to help drive performance and engagement as it is for the manager to provide feedback to the employee. This was something we did well at Zillow, and our implementation of 360° feedback ended up producing great insights that led to successful leadership training programs and artifacts like the "leadership playbook," a guide of principles that became words to live by similar to our core values.
Be intentional with Time and Topics
Help your teams keep the process manageable by providing specific guidance through time-boxing, ie. self evaluations should take no longer than 30 minutes, 360° feedback should take no more than 5 minutes per leader and manager feedback should take no more than 30 minutes per direct report. It's easy to get carried away, especially on the employee's side, when they know their evaluation is tied to their compensation. Time-boxing helps avoid this.
Focusing your topics is equally important, particularly when it comes to compensation. Limit conversations about compensation to once a year (because that's typically the only time you can do anything about it), and separate compensation discussions from those about performance, if only by a few days. This ensures employees hear both critical pieces; if you combine the two, they'll only pay attention to the numbers.
Invest in an HR Platform
Everything I've recommended thus far can be made better, less biased and more efficient with HR technology. But understanding engagement is where this space is getting really exciting and game-changing for companies, because as we lose cultural artifacts we've relied on, such as office environments, other aspects of our culture like how we communicate and how we make decisions shine brighter and have a greater influence on engagement.
At my latest startup, Pacaso, we use Officevibe to conduct weekly pulse checks of our virtual workforce, and these help us assess in real-time whether our employees are inspired by and mapping to the mission, understanding their role and feeling represented and supported by their manager and the company. It gives us actionable information to keep us on the right path.
Pulse checks are just one piece of the puzzle. CultureAmp, for example, provides insights on peer feedback and company-wide performance reviews that help combat bias and support representation. Qualtrics links regular engagement and pulse survey results with milestones like promotions, role changes and returning from parental leave — all at the company level to protect the individual employees but help the manager navigate performance and engagement needs. AllVoices (in which I'm an investor) provides an anonymous, direct line from employees to leadership to report bullying, harassment, bias or other cultural concerns with the goal of creating safer, more inclusive companies. There is so much we can do with technology to connect performance and engagement and just create better workplaces in general. HR platforms are quickly becoming a critical investment for companies.
Spencer Rascoff is the co-founder of dot.LA, Zillow and Hotwire, as well as the recent proptech startup Pacaso. He was CEO of Zillow for 10 years. He is a sponsor of Supernova Partners Acquisition Company, a special purpose acquisition company. Do you have a founder question? Let him know here!

The tech industry has come a long way over the last few years in terms of recognizing the importance of HR. Most CEOs now share my long-held belief that HR can and should play a strategic role at a company, and that having "good HR" can be as important as having "good tech," "good marketing" or any other function.

What is "good HR"? It means thinking of human resources (HR) as a way to recruit, retain and motivate great people. "Bad HR" means thinking of HR purely from a risk-mitigation standpoint (e.g., "how can the HR department help make sure we don't get sued for discriminatory hiring practices?"). Even worse than "bad HR" is having no HR at all.
Which begs the question that all startups face: when should you hire your first HR person?
TL/DR: typically at about 15-20 employees, I believe it's time to hire a dedicated HR person.
Most startups are capital constrained, so it's easy to postpone that first HR hire and focus scarce resources on product, engineering or sales. And if your startup is unsure if you'll get to the next round, then you should delay the HR hire and hold your breath on adding HR resources. If the CEO cares deeply about HR, he/she can fill some of this gap in the short term. But you really are just "holding your breath," and as soon as you feel that it's likely you'll be able to raise the next round (or get to break-even on your current funding), it's time to add an HR person.
Ideally, that first HR person should be a generalist — part recruiter, part HR business partner (HRBP), part employee comms, part learning & development (L&D), part diversity equity & inclusion (DEI), part HR ops and benefits. At larger companies (more than 500 employees), those various disciplines are separate and there are people who dedicate their entire careers to being the best in the world at each of them. But startups don't have the luxury of specialization.
That first HR hire is extremely important. He/she sets the tone for the role HR will play at the company. He/she needs a strategic seat at the table with the senior team to help create policies and culture which the company will live with for years. Here are just a few examples of decisions that startup companies with 10-50 employees need to make which would benefit enormously from a HR person involved:
The first version of the product is almost ready to launch and we're starting to think about monetization. What type of sales function should we have (e.g., inside sales or field sales)? What should the compensation structure be for salespeople? How much of a role should product people (e.g., program managers) play in sales?
We need to design employee levels and titles, an employee review system, roll out an employee experience software package and create guidelines on appropriate workplace behavior
We need to create an employer brand (which overlaps with our consumer brand), so we need to decide what it means to work at our company. Why should candidates choose to join us, and why should our employees choose to stay?
We have an under-performer and we need to manage him/her out of the company. It's particularly complicated because of the work-from-home situation where it's hard to evaluate employee productivity.
For these examples and many more, it's important not to wait to add your first HR person. In tech, we talk a lot about "tech debt," the concept that products build up technical debt if you don't consistently invest in their maintenance. Likewise, companies can create HR debt, which is very hard to dig out of if you wait too long.

Startup CEOs: Hire an HR generalist as employee number 20 — you'll be glad you did.
Additional Resources:
"The time for inaction is over."
Such was the through-line in dot.LA's Thursday panel discussion on "Measurably Increasing Diversity in the Workplace."
Joining dot.LA host Kelly O'Grady was Oona King, VP of diversity, equity & inclusion (DEI) at Snap and a member of the UK House of Lords, and Kobie Fuller, partner at Upfront Ventures. The conversation centered on what organizations must do to ensure that this moment of acute awareness of the societal issues around DEI does not go to waste.
"I am grateful that white people have woken up," said King, who has also worked in diversity and inclusion at the UK's Channel 4 and YouTube. "But my gratitude will turn back to rage if they go back to sleep."
Four key points of the discussion are summarized below. You can view the full conversation in the video embedded in this article.
Diversity and Inclusion Must Be Embedded in an Organization's Culture
"Separate is never equal," King said. DEI cannot be a sideshow effort; it must be "built into the heart of what the business is doing."
That means setting clear goals that strike a balance between being audacious and achievable. And the goals must not be vague.
For example, King highlighted how Snap made one of its core values more concrete: rather than focusing on the importance of employees being "kind," the company went deeper. They added courage as a sub-attribute of kindness, thereby providing a clear parameter to show employees the importance of speaking up for inclusion.
Fuller emphasized that the culture of DEI must start at the top.
"Diverse leaders will disproportionately impact the diversity of people that come after them," he said. Companies must, therefore, prioritize DEI on their boards and the C-suite.
And while collecting DEI metrics is a necessary prerequisite to building the right culture, it is far from enough on its own.
Include Some Form of the 'Rooney Rule' in the Hiring Process
Fuller and King both pushed back against the common excuse that "we couldn't find anybody" to ensure a diverse candidate pool.
Often, the problem is that firms prioritize speed over inclusion, King said. They must instead understand that inclusive hiring is a long-term investment, and may require looking in new places, or rethinking the specific talents and skills being targeted.
You have to "look again, look harder, look further, look elsewhere," she implored.
King also cited data published by the Harvard Business Review showing that incorporating more than one minority candidate on a shortlist drastically increases inclusive hiring. She suggested the coronavirus pandemic is an opportune time for organizations to reevaluate and improve their hiring practices.
Fuller sympathized that startups face unique challenges in being inclusive, given their small size. But that this also presents an opportunity to confront the biases, assumptions and micro-aggressions that can lead to toxic practices, and to actively reject them from the start.
Representation = Hiring + Promotion - Attrition
"If you're only focused on the hiring, it's like filling up the bath with the plug out; you'll never increase your representation," King said.
"You have to solve this problem at all levels," Fuller added, explaining that it is incumbent on firms to ensure that they have black voices layered throughout their organization, and that doing so makes business sense to boot.
One crucial piece for incorporating DEI beyond the hiring process is giving employees the skills and training to be allies.
"The point about racism is it doesn't matter if white people think they like black people. It's a system, and it requires a systemic understanding of the barriers that are facing underrepresented groups," King explained. She added that this also applies to representation by gender, sexual orientation, disability, age and other forms by which people may be excluded.
"Inclusive leadership requires giving people the ability to see inequity," she said. "These last weeks have shown us that people do not see the same thing."
Helping people to see and understand the systemic impact on people who don't look like them will show employees what inclusivity requires, and enable them to accept the responsibility to bring about the necessary change.
Tech companies, in particular, have the power to reach billions of people. They should therefore approach product development with an eye toward inclusivity, King said, noting that this is an area that is often overlooked.
Bringing DEI into products means striving for inclusivity among the people developing the product and in the focus groups that test products and give feedback, and thinking from the start about how to ensure that underrepresented groups will use the product and receive support.
"I'm optimistic people will drive change and real action will take place. But it'll take time," Fuller said. "This'll take focused effort, investment, and doing things you're uncomfortable doing."
King called this moment the "chance of a lifetime."
"We're relying on you to speak up."
Strategy Session: How To Measurably Increase Diversity in the Workplace www.youtube.com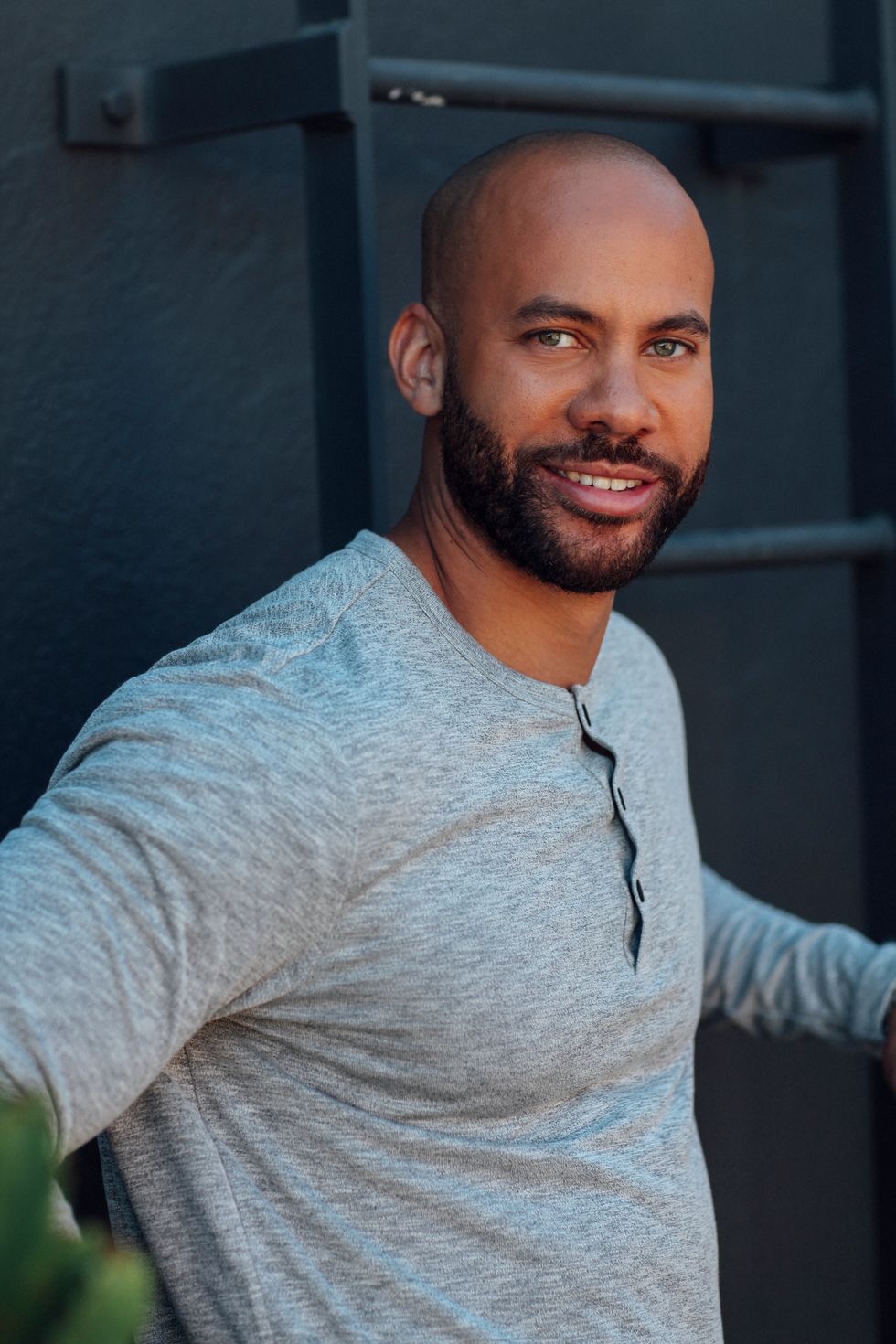 ​Kobie Fuller, Partner, Upfront Ventures
Kobie joined Upfront in June 2016, bringing deep expertise in enterprise SaaS and emerging technologies including VR and AR. Over his career he has invested early in notable companies including Exact Target (sold to Salesforce for $2.5B) and Oculus (sold to Facebook for $2B). Prior to Upfront, Kobie was an investor at Accel and, earlier, was the chief marketing officer at L.A.-based REVOLVE, one of the largest global fashion e-commerce players. Earlier in his career, Kobie helped found OpenView Venture Partners and was an investor at Insight Venture Partners. Kobie graduated from Harvard College.
Oona King, VP of Diversity, Equity & Inclusion at Snap Inc. 
Oona King is the VP of diversity, equity & inclusion at Snap Inc. Previously, Oona was Google's director of diversity strategy, YouTube's director of diverse marketing, and before that chief diversity officer for British broadcaster Channel 4. Oona is a member of the House of Lords (a life-time appointment as Baroness King in January 2011), and former senior policy advisor & speechwriter to the prime minister at 10 Downing Street.
Oona became a member of the House of Commons at 29, the second woman of color, and 200th woman of any color elected to the British Parliament. She became parliamentary private secretary to the minister for e-commerce, and secretary of state for trade and industry. Oona was voted by other MPs as "the MP most likely to change society." In the Lords, Oona's front bench roles included shadow education minister, shadow minister for the digital economy, and shadow minister for equalities.
Chief Host & Correspondent and Head of Video Strategy at dot.LA
Chief Host & Correspondent and Head of Video Strategy at dot.LA 
Kelly O'Grady is dot.LA's chief host & correspondent. Kelly serves as dot.LA's on-air talent, and is responsible for designing and executing all video efforts. A former management consultant for McKinsey, and TV reporter for NESN, New England's premier sports network, she also served on Disney's Corporate Strategy team, focusing on M&A and the company's direct-to-consumer streaming efforts. Kelly holds a bachelor's degree from Harvard College and an MBA from Harvard Business School. A Boston native, Kelly spent a year as Miss Massachusetts USA, and can be found supporting her beloved Patriots every Sunday come football season.