'Sweetgreen is Not a Tech Company': The Company's CEO on How He's Adapting to the Pandemic
Ben Bergman
Ben Bergman is the newsroom's senior reporter, covering venture capital. Previously he was a senior business reporter and host at KPCC, a senior producer at Gimlet Media, a producer at NPR's Morning Edition, and produced two investigative documentaries for KCET. He has been a frequent on-air contributor to business coverage on NPR and Marketplace and has written for The New York Times and Columbia Journalism Review. Ben was a 2017-2018 Knight-Bagehot Fellow in Economic and Business Journalism at Columbia Business School. In his free time, he enjoys skiing, playing poker, and cheering on The Seattle Seahawks. Follow him on Twitter.
Jul 07 2020
Jonathan Neman, the 35-year-old co-founder and CEO of Sweetgreen, wants to make one thing clear.
"Sweetgreen is not a tech company," he says. "If you want to make that the headline, you can."
With a lofty $1.6 billion valuation, a sleek headquarters in Culver City down the street from Apple and Amazon, and talk with Kara Swisher about becoming a "food platform," one could be forgiven for thinking Neman has aspirations that go way beyond serving salads, bowls and now plates in 108 stores. These days everyone wants to be a tech company, even if they are just renting office space or selling stationary bikes. Neman certainly has lofty goals – wanting to expand to what he says is "well over" 1,000 locations. But he says he is trying to grow Sweetgreen in the mold of Starbucks, not Snapchat.
---
"We see ourselves as building the Starbucks of real food," Neman said. "We're actually not even valued like a tech company. If you look at the valuation it's much more like a high-growth food company. We leverage technology to build a better experience and make smarter decisions. And I think it is an accelerant to how we can grow and scale and build our model. However, at the core of what we do, we are a consumer brand."
Sweetgreen's origin story is decidedly techie. Neman hatched the concept with classmates Nicholas Jammet and Nathaniel Ru in a dorm room during their senior year at Georgetown University. Three months after graduation, they opened their first location in Washington D.C. in 2007. In 2016, they relocated to Los Angeles after opening their 39th location.
Last year, Sweetgreen reported $300 million in revenue and $3 million per store, well above Chipotle or Starbucks, which generated $2.2 and $945,270 per location, respectively.
The company would not disclose its numbers for this year but in an April blog post Neman and his co-founders described revenue being "dramatically affected" by the coronavirus. That month, Sweetgreen laid off about 10% of workers at its headquarters and furloughed nearly 2,000 store employees after deciding to return a $10 million PPP loan.
"As soon as we found out that they had run out of money, we decided to give it back, which we think was the right thing to do," Neman said.
Now 75% of the furloughed workers have been brought back and Sweetgreen has reopened all but 11 of locations. All dining rooms in California remain closed though some locations with outdoor seating can accommodate diners. Headquarters is officially open, though it is mostly empty as the company is not requiring anyone to come in for the foreseeable future. Despite some permitting delays because of COVID, Sweetgreen is planning to open 20 new locations this year and considerably more next year. And in late April, it introduced its first new major menu category since adding bowls four years ago – nine different plates, ranging from Hot Honey Chicken to Shroomy Asada, designed to increase dinnertime sales. On Wednesday, Sweetgreen will hold its first-ever $5 Greens Day where it will offer select bowls and salads for well under half the normal price.
Sweetgreen introduced its first new major menu category since adding bowls four years ago – nine different plates, ranging from Hot Honey Chicken to Shroomy Asada.
dot.LA spoke to Neman about how the company is adapting to the COVID era, why he ended an exclusive partnership with UberEats, and when Sweetgreen might IPO.

A lot of your business has been centered around offices. How are you adjusting since people aren't coming into offices?
To your point, we have a very high penetration in some urban areas and those are the ones that have been more severely impacted. Our restaurants that are more suburban-based are actually doing really well. Many of them have fully recovered to pre-COVID levels through just delivery and pickup. So really the impacts we're seeing are primarily only from the true demographic shifts rather than from changing consumer behaviors.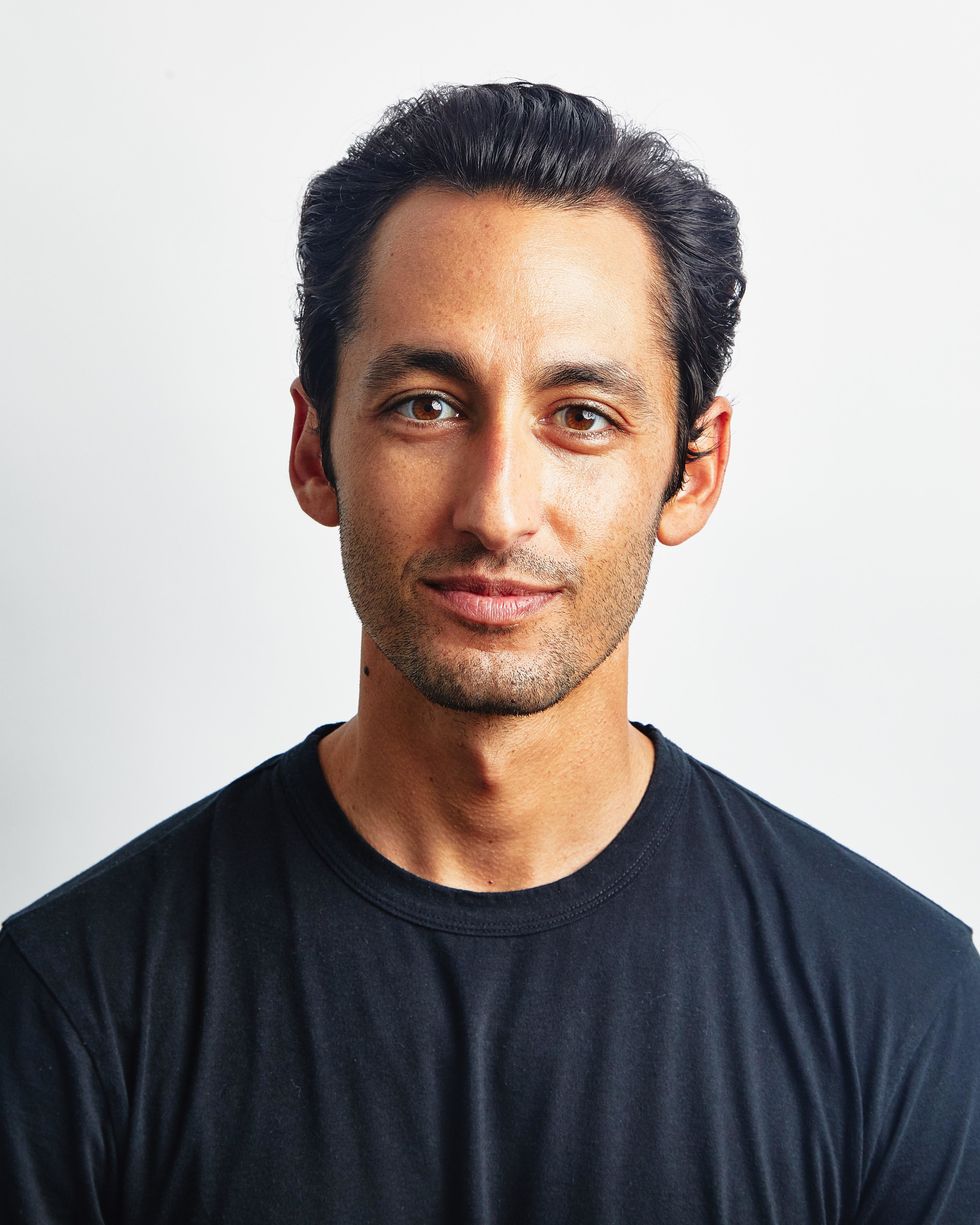 Jonathan Neman hatched the concept of with classmates Nicholas Jammet and Nathaniel Ru in a dorm room during their senior year at Georgetown University.
Does COVID change where you anticipate opening stores in the next few years?
Yeah, a little bit. We were already on a path of expanding beyond our current markets. This year, we have already opened in Denver and Miami and we're opening in Austin. And so we already penetrated a lot of the larger cities, and we're on our way to going into other markets that are more suburban. If you look at the makeup of the United States it's much more suburban than urban. So there was a lot more suburban growth coming, but I think this has accelerated a lot of that as our suburban model has done better. But we have not given up on the cities. We're going to continue to open in New York. We are very confident people will come back to work, although it may be different and we'll be well positioned for it.
Now that we're in a recession do you worry that people will see your menus and think of it as an indulgence to spend $14 on a salad?

Our prices are different by market. Definitely very top of mind for us is affordability. We like to balance all stakeholders when we think about price. So you have to think about how we pay our team members and our farmers.
This is why food is really complicated. I could charge less, and then pay my team members less and pay my farmers less and then I'd get heat for that as well. But having said that, I do think that Sweetgreen will do more over time to address different consumers and price sensitivity. Over time we will think about different menu items and formats and ways to make it more affordable. One way is when you think about our plates, $12 for lunch may be expensive but $12 for dinner is actually pretty affordable. Another way we do this is through things like Outpost [a central drop off shelf in buildings where Sweetgreen couriers drop off orders.] You're not paying the delivery service fee that you would for a lot of other places.

We have a great relationship with Uber but I think we've realized over time that different consumers use different platforms and they're more incremental to each other than they are cannibalistic. Especially in a post-COVID world where delivery will be a bigger piece of the pie, we wanted to get in front of as many consumers as possible. We also are very focused on our native delivery which is which is by far our biggest delivery channel,
I'm curious how you think about delivery. Because for a lot of restaurants they're sacrificing huge margins...
Correct. Not only are they sacrificing huge margins, but they don't have a direct relationship with their consumers. We have a direct relationship where we can tell you when new menu items come out and we can personalize the experience to you.
So why not just have it all be native?
I think there's certain customers where the marketplace becomes a great place of discovery, it becomes, you know, almost like a customer acquisition marketing tool for us a way to amplify our message and reach more people.
Have you ever thought about doing brunch or breakfast?
We definitely have. Sweetgreen is an ethos, which is connecting people to real foods. Eventually we'd like to take that ethos and expand way beyond salad, bowls and plates, whether it be brunch or otherwise. The vision is to go much, much broader.
That's a perfect segue to my last question. What's your current thinking on a possible IPO?
There's no current thinking right now. We're just very focused on expanding the brand, delivering a great product to consumers and strengthening the business. Sure, one day, but not not anytime soon.
From Your Site Articles
Related Articles Around the Web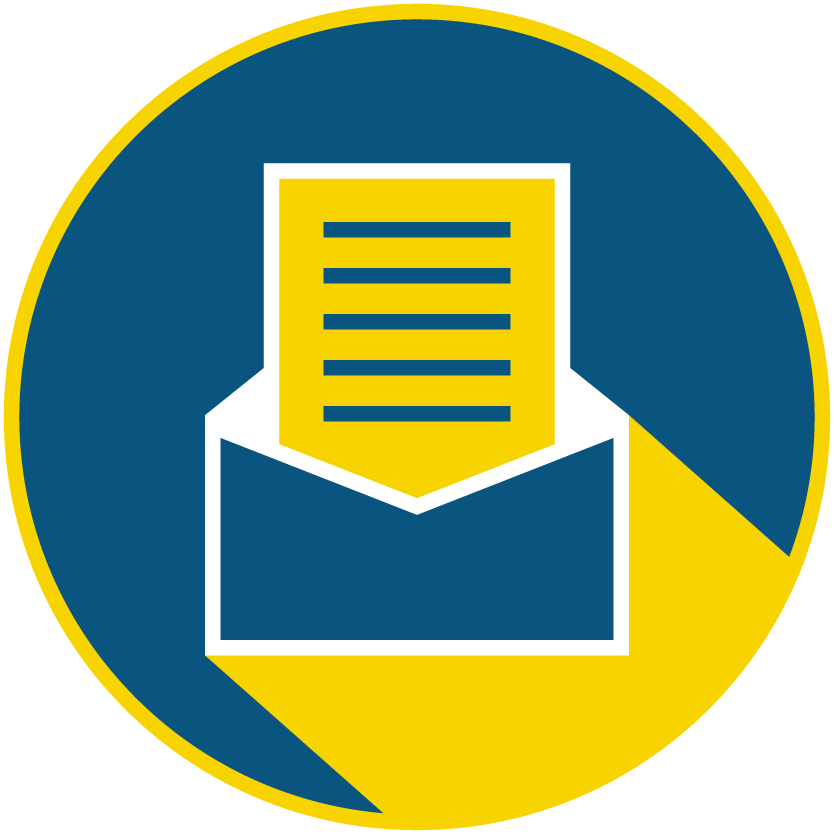 Subscribe to our newsletter to catch every headline.
Loom started off in a Los Angeles storefront along Pico Boulevard offering education and events around women's health issues like fertility, periods, menopause, sex and postpartum depression.
Created by Erica Chidi and Quin Lundberg in 2016, the wellbeing startup moved online a few months ago as the pandemic shut down business and this week announced a $3 million raise led by Slow Ventures to roll out its digital health education platform.
<p>The raise makes Chidi one of 35 Black female founders who have raised more than $1 million in venture capital, according to the company. In the last decade, Black female founders have raised only 0.06% of the venture capital dollars invested, with the average funding raised being $42,000.</p><p>"It was a natural evolution for Loom to expand beyond brick and mortar to an inclusive, empathetic, science-backed digital platform," Chidi said in announcing the raise. "It is our hope that by extending access to our classes we will support a greater number of women throughout all stages of their sexual and reproductive wellbeing journey."</p><p>Over the two years that Loom operated, Chidi, a doula, became known for her period coaching and sex-ed classes that advocated for sex positivity and reproductive empowerment.</p><p class="shortcode-media shortcode-media-rebelmouse-image image-crop-4x3"> <img type="lazy-image" data-runner-src="https://dot.la/media-library/eyJhbGciOiJIUzI1NiIsInR5cCI6IkpXVCJ9.eyJpbWFnZSI6Imh0dHBzOi8vYXNzZXRzLnJibC5tcy8yMzUyNzA1Ny9vcmlnaW4uanBnIiwiZXhwaXJlc19hdCI6MTYzMTIwNzA4NH0.CoujCAjOtCRHwC-IT21sCa6_R5m2_oXH2BIlqerrhmE/image.jpg?width=2000&coordinates=0%2C2351%2C0%2C1008&height=1500" id="51278" class="rm-shortcode" data-rm-shortcode-id="9bab8cf4bd63bd1299a7f7a19af34e2d" data-rm-shortcode-name="rebelmouse-image" alt="loom" /> <small class="image-media media-caption" placeholder="Add Photo Caption...">Loom CEO Erica Chidi</small><small class="image-media media-photo-credit" placeholder="Add Photo Credit...">Karen Hernandez</small></p><p>The wellbeing company has plans to unveil its online platform this fall, but wouldn't release details of what that will include. Its website said Loom promises to bring a new approach to online learning offering "empowered education on everything from periods and sex to pregnancy and menopause."<br/></p><p>The raise, which closed in February, was backed by Precursor Ventures, GSV, Moxie Ventures, General Catalyst and Maveron. </p><p>Chidi intentionally went after diverse venture capital and angel investors, a move she hopes will reinforce their efforts to create an inclusive sexual and reproductive health platform. </p>
Relying on analytics, the founders of eSalon who knew nothing about hair dye, built a trendsetting personalized hair color brand that did $30 million in sales
The e-commerce brand uses individual data, machine-learning algorithms and predictive analytics to create formulas that keeps customers coming back
The Takeaway: Retail is being upended by direct-to-consumer companies that can acquire key metrics to customize products and retain shoppers
<p> In recent years, you no doubt have seen a growing number of new brands pop up everywhere you go online – and you've probably bought some. Where did they come from? Who are the entrepreneurs behind them? Why did they think they could take on long-dominant brands? </p><p> This is an excerpt from " <a href="https://us.macmillan.com/books/9781250313065" target="_blank">Billion Dollar Brand Club</a>," authored by award-wining journalist Lawrence Ingrassia and published on January 28 by Henry Holt and Company. </p><p> The book explores how an unlikely band of entrepreneurs launched a business revolution in the way new brands are created and sold online. One of the most successful direct-to-consumer brands, Dollar Shave Club, was founded in Los Angeles and got its initial seed funding from Science Inc. in Santa Monica. This excerpt from Chapter 6, "The Algorithm is Always Right," tells the story behind eSalon, based in El Segundo, and how it tapped data analytics to create customized hair coloring.</p><p><strong>The customer</strong>, a woman in her mid-to-late forties, knows what she wants when she logs onto eSalon.com to order its customized hair coloring for the first time: dye to match her natural blonde color – and cover up her grays – with the lightest blonde shade it offers. As she clicks through a series of about a dozen questions, the algorithm inside eSalon's computers starts churning away. Without anyone from the company having met or even talked to her, it will understand her hair coloring better than she does by the time she finishes answering the questionnaire.</p><p> <em>How long is your hair? </em>it asks. <em>How much gray do you have? How straight or curly is your hair? How thick is your hair? What is your ethnicity? What color are your eyes? What is your natural hair color? What is the closest shade to your natural color?</em> <em>Would you like to maintain your current color?</em> </p><p> <em><br> </em> </p>
<img lazy-loadable="true" src="https://assets.rebelmouse.io/eyJhbGciOiJIUzI1NiIsInR5cCI6IkpXVCJ9.eyJpbWFnZSI6Imh0dHBzOi8vYXNzZXRzLnJibC5tcy8yMjYwNDA1MC9vcmlnaW4uanBnIiwiZXhwaXJlc19hdCI6MTYxMDEwMDMxNn0.UaDhkJHkNkaD1EJwE0Q9eFcadXBCJMmUK1m313Hp148/img.jpg?width=980" id="0add1" class="rm-shortcode" data-rm-shortcode-id="8be2af3970b6c42c0066498dcfa98b0e" data-rm-shortcode-name="rebelmouse-image" />
<p>To help her, the questionnaire shows thirty-one photos of different shades of blonde, with very small gradations from lighter to darker colors. At the end, she selects the lightest blonde color eSalon offers, just as she intended. But that's not exactly what she will receive.<br></p><p>eSalon has collected data from more than five million people. Based on this woman's answers, it knows the best color formulation to achieve the blonde look she wants, regardless of what she thinks. eSalon's computers have learned from crunching the data that many first-time customers who fit her profile and order the lightest blonde dye have been disappointed; they felt their hair came out looking too blonde – too "hot" in hair coloring jargon. The numbers show that eSalon has a higher reorder rate from customers who asked for a slightly darker color for their next order, so that their hair wouldn't come out looking quite so light.</p>
<p> Knowing all of this, eSalon automatically sends the customer – without telling her – a formulation that has 98 percent of its lightest blonde share with 2 percent blue added to soften the color, or cool it, rather than 100 percent blonde. "After seeing this data, we adjusted our algorithm so that new customers who are a natural pure blonde and want to keep that look automatically get that little bit of blue added," explains Tom MacNeil, eSalon's chief technology officer. "They're happier with the result, even though they're asking for the blondest of blonde that we have."<br> </p><p> For eSalon, and almost all direct-to-consumer brands, data is the coin of the realm. The data they collect directly from each customer provides a significant advantage over bigger, long-established brands. Clairol doesn't have this data, because the customers they deal with directly are retailers. The people who use the product are largely anonymous to Clairol; they walk into a drugstore, pick a box of hair coloring off the shelf, pay for it, and walk out. </p><p> eSalon's shelf is its website, and it collects information about each customer who walks through its digital door and answers its questionnaire. The longer a woman remains a customer, the more eSalon knows about her – and not just her. eSalon aggregates all of that individual data and uses machine-learning algorithms and predictive analysis to inform virtually everything it does: from adjusting its product formulations to introducing new products (like color for highlighting hair) to testing seemingly insignificant word changes on its web pages. "In the end, we're a tech company selling a beauty product," says Tamim Mourad, one of eSalon's co-founders. </p><p> Data mining is critical to the biggest challenges facing all direct-to-consumer brands: holding down the cost of attracting customers and keeping them after a purchase or two. Using the data it has gathered, eSalon has improved its retention rate from below 50 percent to about 70 percent on its customers' initial orders. One of the key metrics, especially for subscription companies, like eSalon, Dollar Shave Club, and Hubble, is a customer's lifetime value, or how much she will spend over time. The cost of acquiring customers can be offset only if a lot of them become repeat customers who buy month after month or, even better, year after year. "It's all about retention, because nobody makes money on the first order," explains Francisco Gimenez, another co-founder. </p><p> Businesses have used predictive analytics for the past couple of decades, but the growing power of computers, along with the ability of online brands to gather huge amounts of data, has made machine learning central to their success. </p><p> Tamim Mourad and several of his colleagues at eSalon discovered from experience the importance of technology to a startup. In 1998, before the direct-to-consumer brand revolution began (indeed, before many of the entrepreneurs behind many of these startups had graduated from college or even high school), they started an internet company, while they were in their twenties. The company, PriceGrabber, was one of the original online price comparison sites. In 2005, Experian bought the company for $485 million – yielding a huge gain on the founders' total investment of $1.5 million. </p><p> After taking a couple of years off, the PriceGrabber founders began brainstorming about starting another business. </p><p> In the fall of 2008, Mourad and his wife were having dinner with a couple who owned a beauty salon in Beverly Hills. The other woman, who was a hair colorist, tossed out a business idea. "She said that women who color their hair at home don't do it well, because there is a dearth of information," Mourad says. What about starting a web site that explained how to dye your own hair? He didn't see a way to make money from that. But he asked her, "Is it possible to formulate color for someone sight unseen, and mail them something they apply at home? If that works well, then you're delivering a product that is better than the standard hair coloring in a box at drugstore, that would approximate what someone could get at a hair salon. If you could do that, you could charge a price that was a premium. There's a business model." </p><p> He went back to his former PriceGrabber colleagues, all men who knew nothing about hair coloring. But the more they thought about the idea, the more they liked it. </p><p> It was a business ready for disruption, they decided. Off-the-shelf packaged brands were fine, but most offered only around fifty pre-mixed shades. "Many people who color their own hair at home in general are not happy, because the results are mixed," Francisco Gimenez notes. "But it is affordable, which is why they do it. At the high end, salons charge on average around $60 for base color, though it can go as low as $45 in some cities and is more like $100 or $150 in bigger metro areas." </p><p> The PriceGrabber guys concluded there could be an opening for a new brand priced about $25. In today's global marketplace, it would be easy to find suppliers to sell them professional-grade ingredients that go into hair coloring formulations – dyes, modifiers (to stabilize color tones), vitamins (to moisturize the hair), antioxidants, hydrogen peroxide (to remove the old color and activate the new dye), among others. The biggest challenge would be to figure out how to combine all these ingredients to mimic what a stylist does in customizing color for each woman who comes into a salon. "Can you formulate hair coloring for someone sight unseen?" Mourad says. "We had to figure out how to test that idea." </p><p> They first did a proof-of-concept test to see if women might be interested in buying customized color online. They created a rudimentary web site and then hand-mixed colors for about fifty women who had signed up, submitted a photo, and said what color they wanted. Then the women were asked if they liked the color better than the results they got with a do-it-yourself kit at a drug store. "We recruited people who were willing to put this product on their hair, with no idea who we really are. The results were positive enough for us to say we have something," he recalls. </p><p> The next step: tapping their knowledge of tech and data science to figure out how to replicate color customization on sale, for fifty thousand women, not just fifty. "We wanted to do something that was really innovative, not bullshit innovative," Mourad says. </p><p> Omar Mourad, Tamim's younger brother and another of PriceGrabber's co-founders, read everything he could about dyeing hair. "I didn't have any tangible color experience applying it on any person's hair. But I became a theoretical expert," Omar says. </p><p> Over the next several months, he and Gimenez took the lead in translating the rules of hair coloring into software that would determine the right customized mix to get the desired color. That can depend on a numerous variables: a woman's natural color, her current dyed color, how recently she dyed her hair, how much gray hair needs to be covered up, the texture and length of her hair. "You basically look at all of the combinations, and then build out a matrix for how to formulate," Omar explains. Using that knowledge, the team developed a questionnaire that included queries a stylist would ask a first-time customer. The questions themselves aren't rocket science. The rocket science happens when hundreds of thousands or millions of people answer the questionnaires, enabling you to gather more and more data to analyze. </p><p> The final step was to automate the formulation. In September 2010, the product was launched. As with an apprentice stylist, eSalon's formulations improved over time as the company got more customers and was able to gather more information. As of 2018, eSalon had dispensed 165,000 different formulations. That's out of a total, it calculates, of 2.2 octooctogintillion pigment variations (that would be 22 followed by 266 zeroes). </p><p> In 2019, rival L'Oreal introduced a new brand, Color&amp;Co, that copied key features of eSalon, including an online quiz or a consultation with a colorist to help determine the "a unique custom-blend [color] made only for you." With competition ratcheting up, eSalon – with sales still a modest $30 million a year – agreed to sell a 51 percent stake to the German multinational Henkel. It cited the growing trend toward personalization and eSalon's "valuable customer insights" as reasons for its investment. </p><p> <em><a href="https://us.macmillan.com/books/9781250313065" target="_blank">Lawrence Ingrassia's "Billion Dollar Brand Club"</a> goes on sale January 28. He is a former business editor of the New York Times and managing editor of The Los Angeles Times.</em><br> </p>
From Your Site Articles
Related Articles Around the Web