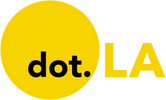 Get in the KNOW  
  on LA Startups & Tech  
X
Image courtesy of the NYSE
What Does Bird's Revenue Snafu Mean for the Future of Micromobility?
Maylin Tu
Maylin Tu is a freelance writer who lives in L.A. She writes about scooters, bikes and micro-mobility. Find her hovering by the cheese at your next local tech mixer.
06:09 AM | December 19, 2022
In the beginning, there was Bird.
When Travis VanderZanden and company dropped the first Xiaomi scooters on the streets of Santa Monica, a micromobility revolution was born. But five years later, the shared micromobility startup's future is in question.
---
Last month, Bird announced it overstated revenues for the last 2.5 years and may not have enough cash to survive, setting off waves of speculation about the viability of the industry. According to an SEC filing, the discrepancy was the result of counting rides taken by customers with an insufficient wallet balance as revenue.
This means that riders bilked the company out of millions of dollars. In an investor call, CFO Ben Lu said that Bird planned to revise numbers for the first two quarters of this year by $12.5 million for a total revision of $31.6 million from 2020 to 2022.
It was the latest in a spate of bad news for the company that went public via SPAC in 2021. In just the past year, Bird has also pulled out of multiple cities, changed CEOs and risked being delisted on the New York Stock Exchange. The revenue snafu seems to have further deflated optimism in the company, and the timing — as the economy reels from inflation and effects of the pandemic slowdown — couldn't be worse.
"I was very surprised that it's $12.5 million. It's a large number," said Prabin Joel Jones, ex-CTO of Bond Mobility and founder of Freshkart, a Belgium-based meal delivery startup. "But I'm also surprised that there's not a lot of people talking about it."
How Did Bird Veer Off Course?
Critics, competitors and Bird itself have blamed multiple factors for the state of e-scooter startups, including a strategy of expansion at all costs, bloated general and administrative expenses and over- and under-regulation by cities.
"[Burning cash to expand] is okay at the beginning, but it cannot be the game for a really long time, when you absolutely have to find the right business model for you to be profitable," said Jones.
Bird has made significant cuts in recent months, laying off 23% of its staff, halting product lines and slowing down the purchase of new scooters.
"Last quarter was, from a net-loss perspective, one of their best quarters. But it's too late. They should've done this a year ago," Jones added.
Bird, Spin and others blame cities for over-regulating e-scooters, enforcing riding and parking restrictions — like speed limits, curfews and parking corrals — that disproportionately affect shared bikes and scooters. At the same time, they say municipalities have been too lax, allowing markets to be oversaturated by operators, making it impossible to achieve profitability. Emil Nnani, founder and CEO of Dallas-based micromobility startup Boaz Bikes, said that's not a fair assessment.
"They're using the excuse of saying, 'Hey, well, [there are] too many operators.' But what that really says is… 'Hey, we want to operate a horrible business, and we want to make money on it.'"
Nnani also pointed out that Bird is one of the last to adopt swappable batteries, which would allow it to cut down on operating costs; depleted scooters would no longer need to be transported to a home or warehouse for charging. Instead, batteries could simply be swapped in the field.
"They definitely have to raise a massive amount of funding in the next, say, three months. If they don't, it's going to be very difficult for them," said Jones.
An Unlikely Scooter Suitor
As Bird rethinks its future, Helbiz CEO Salvatore Palella has been teasing a possible acquisition, one bird meme at a time.
The New York-based company is the only other e-scooter startup to go public. It recently acquired West Hollywood-based Wheels.

"Part of our short term and long term strategy is acquisitions within the micromobility space," Amy Shat, chief people officer at Helbiz, told dot.LA. "Will we consider all opportunities we have to do that? Absolutely."
Bird spokesperson Campbell Millum wouldn't comment directly on the possibility of a sale. "We don't comment on rumors," she wrote by email.
But Helbiz has its own problems. The company is currently trading at $0.16 and risks being delisted on Nasdaq.


Canary In the Coal Mine or Just Growing Pains?
Despite these setbacks, some industry insiders and companies say they are still bullish on shared micromobility.
For one, cities may be rethinking the nature of public-private partnerships in the sector — moving past the "battle royale" pilot stage where a large number of young companies fought for dominance on city streets and into something more sustainable, where cities pick the best companies and award them with more lucrative contracts.
For example, Santa Monica will be recruiting two operators for a three- to five- year term starting next year. Currently, Spin, Veo and Wheels are the only three operators in the city — Bird was unceremoniously booted last summer.
The future of shared micromobility might be partially subsidized, especially if cities want to make micromobility an integrated part of their transportation networks and an equitable option for all.
In cities like L.A., e-scooter companies are required to operate in low-income areas that are less lucrative for them. But in the future, cities might start subsidizing these rides.
"Nobody in the history of cities has figured out a way to really make money providing transportation as a public good," said Colin Murphy, director of research and consulting at the Shared-Use Mobility Center, in an email.
Murphy argues the government routinely subsidizes the auto industry by building and repairing roads and setting aside public space for private vehicles.
"The same thing will have to happen with shared bikes and scooters if they're going to remain a real part of the transportation ecosystem," he said.
That said, Boaz Bikes' Nnani predicts that 2023 and 2024 will be "golden years" for shared micromobility. As bigger companies like Bird are forced to pull back, he said, smaller companies like his will have the space to grow.
"And sometime in 2025, I expect fresh money to start getting pumped into the industry, once they see that, 'Hey, okay, everybody's figured out the unit economics'," he said.
Maylin Tu
Maylin Tu is a freelance writer who lives in L.A. She writes about scooters, bikes and micro-mobility. Find her hovering by the cheese at your next local tech mixer.
05:00 AM | February 15, 2023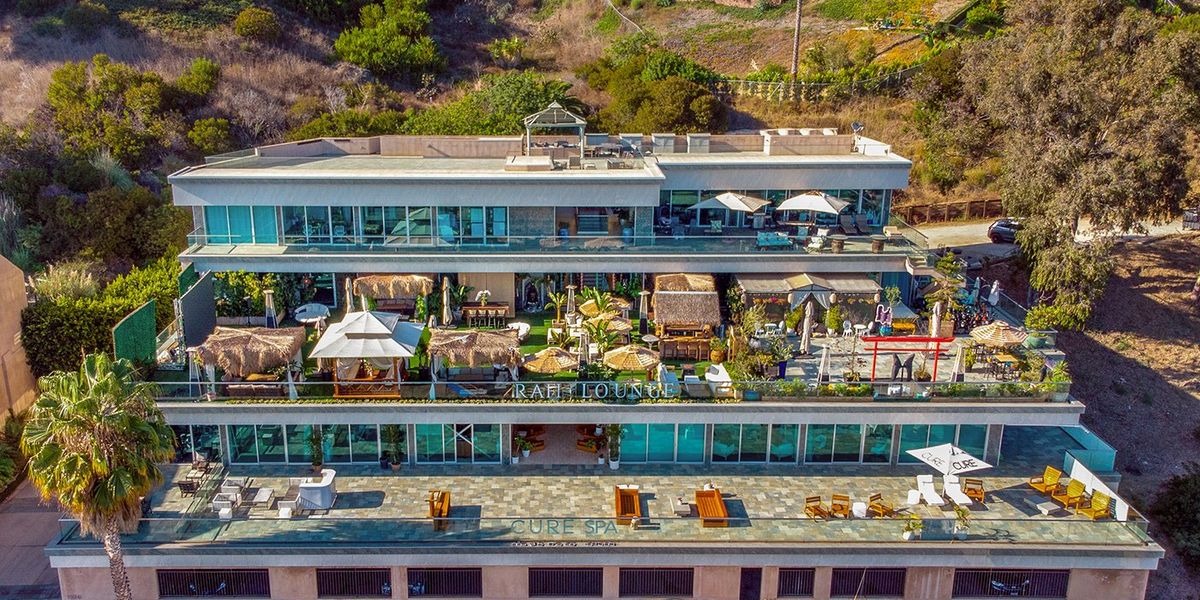 Photo: Rafi Lounge
Set in the foothills of Eastern Malibu across the street from Robert de Niro's Nobu, the Rafi Lounge, a NFT-powered wellness center and coworking space, somehow looks like both a beachfront country club and a swank monastery. On a clear day, you can see Catalina Island across the ocean. The sign above the entrance says, "Welcome, please allow us to reintroduce you to yourself."
Pushing through the braided rope entryway and passing a tranquil stone Buddha head waterfall, I arrived just after a yoga class former playboy model-turned "Dancing With the Stars" host Brooke Burke finished. The central open space that usually houses yoga mats or stationary bikes has been cleared off, and the giant projection screen behind the small stage is playing a tranquil plant video – an hour earlier, a larger-than-life Burke was on it helping clients "booty burn."
The building – which used to belong to a venture capital firm – has been totally transformed to look like nature's reclaimed it, dotted with lemon trees and cloaked in ornamental faux grass carpeting. Buddha statues are in every corner, some larger than five feet. On the way to one yoga room, there's a small shop selling pricey essential oils, Rafi Lounge merch, and CBD gummies. On the wall of the shop hang three breathtakingly detailed portraits of indigenous peoples made by the founder with charcoal. There's some construction ongoing, as they're converting former corner offices into hot yoga saunas and a spa.
On the day of my visit, the place is bustling with staff who are lugging boxes of Himalayan salt panels to install in the hot yoga room. Israeli-born Kung-Fu master and former monk Rafi Anteby, the founder of the eponymously named space, tells me that after our chat he plans to paint them all black to match the walls. No detail is too small to notice, something evident in his Mandala work.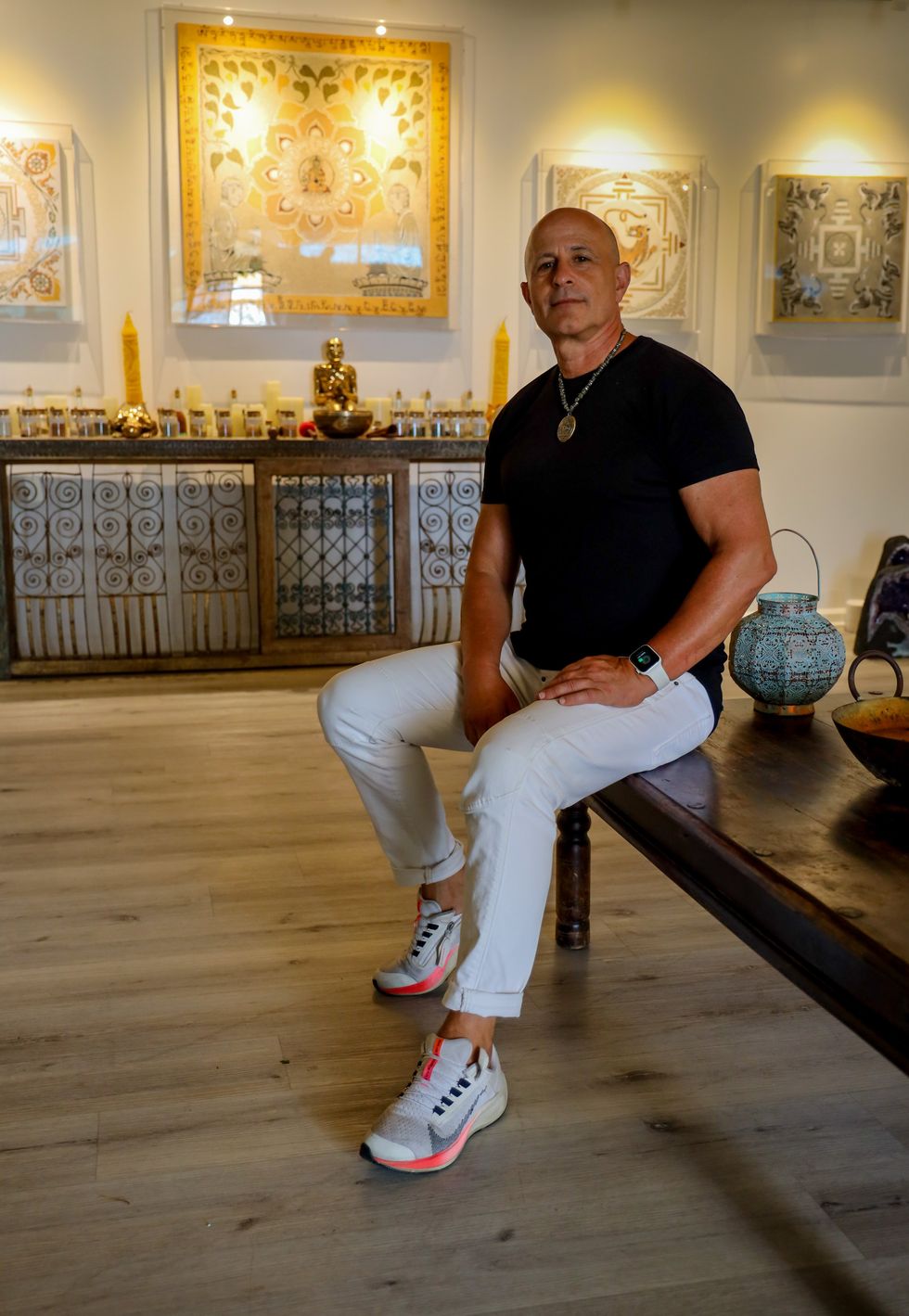 Rafi Lounge founder, Rafi Anteby, pictured here with his Mandala and sand collections. Photo: Rafi Lounge
The Rafi Lounge opened last year on November 10—the day before crypto exchange FTX went bankrupt. "Everyone said Rafi, go into a shutdown, don't do it," Anteby said. "I said I can't, because I pre-sold to members and I promised them [the launch is] what will happen."
Still, Anteby felt he couldn't renege on his promise to open the lounge to those who did buy in, so he forged ahead. So, what do NFTs have to do with a wellness center?
Each, according to Anteby, corresponds to a level of access. The least expensive, Unity, is the lowest tier and gives holders access to virtual classes. The second tier, Mindful, encompasses physical and virtual access to the Lounge. And the highest tier selling for $5,500, Awakened, are the ones Rafi is selling individually that act as an all-access pass to the Lounge and its benefits and events (including, Anteby said, "spiritual yacht parties"). Both Mindful and Awakened NFTs are lifetime memberships to Rafi Lounge, and include free access to annual retreats it hosts.
But facing the changing seasons of the crypto market and unwilling to sacrifice his brand by letting the Rafi Lounge tokens be resold to oblivion on public markets, Anteby took the drastic step to control his NFT inventory – buying up the remainder a mere day after the minting.
Anteby admitted he "lost a quarter of a million dollars" between creating and buying the NFTs back. But he said it was worth it: "I'm going to take each because I want to control who's coming to my lounge. I want to know that they will be my advocates as well."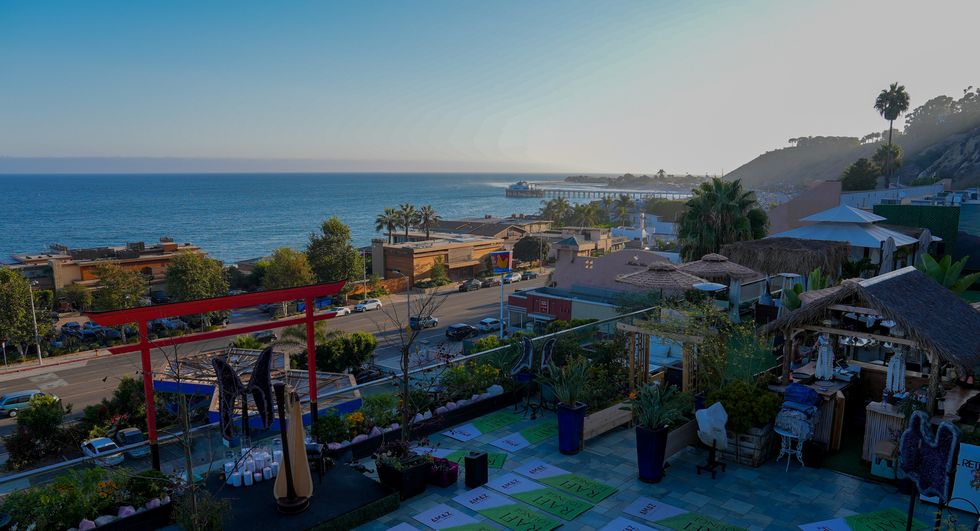 A view of the Rafi Lounge in the afternoon, before a yoga class. Photo: Rafi Lounge
Currently, there are 100 members, 55 of which are lifetime NFT holders. The 6,000 square-foot rooftop lounge is also open to the public. Which is to say, anyone can buy a 10-day pass for $250, pay the $40 fee for individual classes or come to public events. One of those people is Amie Yaniak who was diagnosed with stage four cancer last May that has since metastasized into her bones.
"I've never been anywhere like this. This was the first class I've done since the cancer, and it was just so cleansing," Yaniak says. While she's not a member, Yaniak told me she was interested in returning for more classes.

In addition to people like Yaniak, Anteby is also curating a more select crowd of well-to-do celebrities that can act as brand ambassadors for the lounge. He said he wants it to be a sort of more laid-back SoHo house, where top minds converge on the Pacific Ocean to make deals and network. Some of the names dropped during my tour of the property included Jamie Foxx (who Anteby calls a good friend), Chris Noth, Gladys Knight, and Equinox co-founder Lavinia Errico, whom I actually briefly met, since she's a member of the Lounge's advisory board.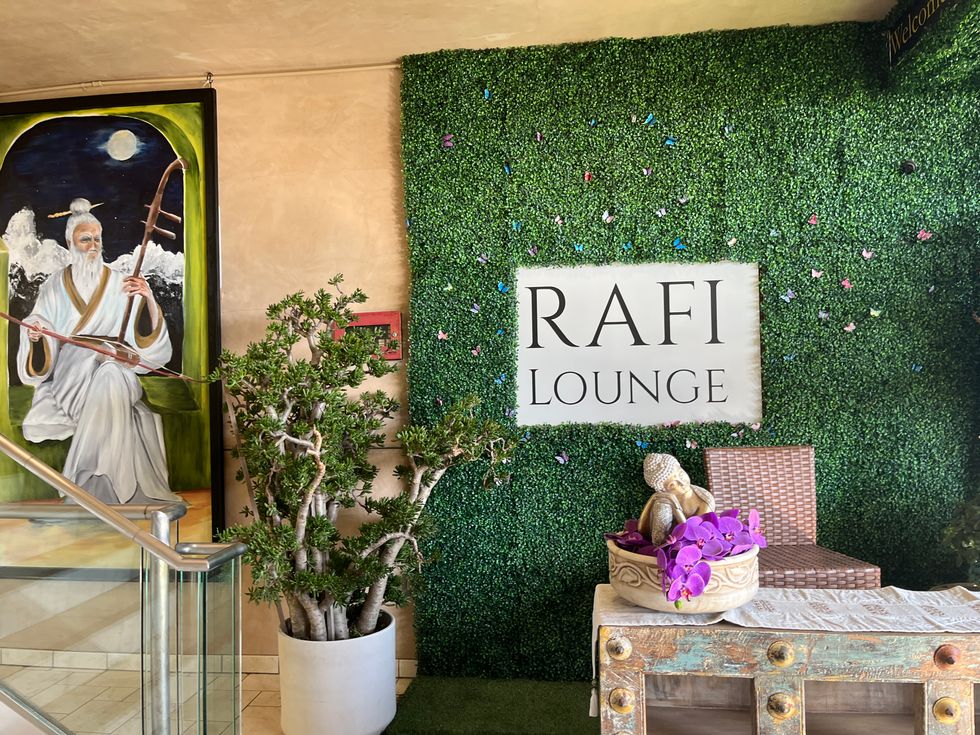 The lounge's entryway and check-in. Photo: Samson Amore
As Tame Impala wafts from the lounge's speakers, Anteby tells me stories of getting Taoist monks drunk at karaoke bars and studying medical qigong and tai chi in China. Anteby hung the intricate mandalas on the walls of a yoga room and he says they take around two years to complete as he carefully places individual grains of sand and uses tree sap to preserve their form. The mandalas are meant to be a contemplation of man's relationship with nature, which is partly why Anteby designed the NFT versions of them to resemble a sort of elemental fusion that combines water, fire and earth.
Owning an NFT also corresponds to owning a fraction of the Malibu Mandala Rafi made that hangs in the lounge.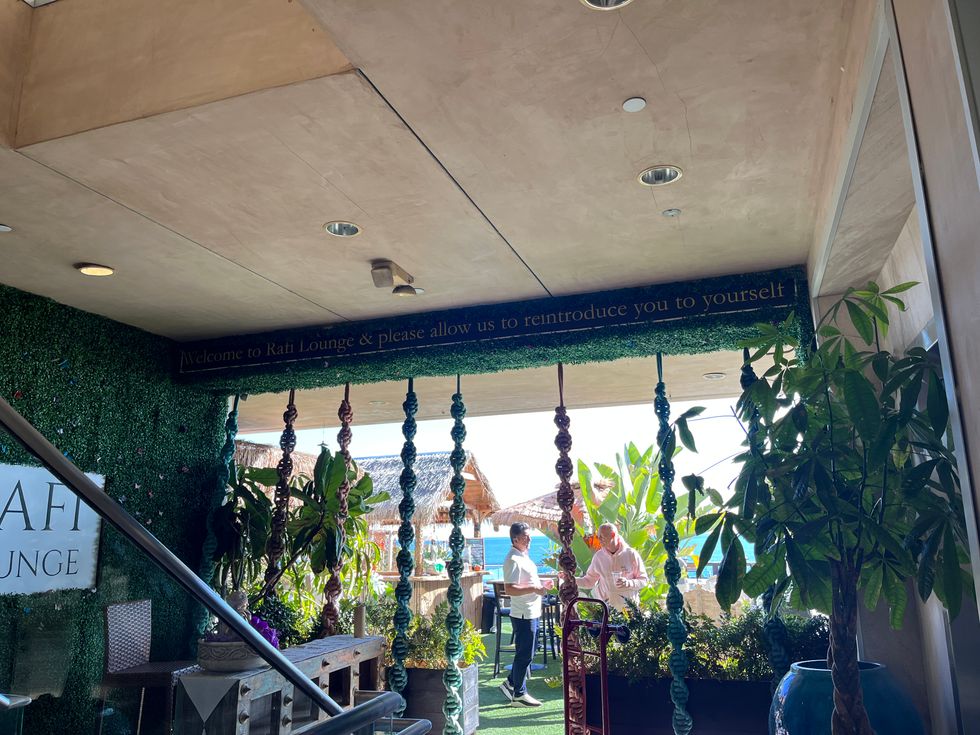 Anteby, right, speaks with a partner at his lounge in Malibu.Photo: Samson Amore
While Anteby admits the launch hasn't netted him any profits yet and said he's out around $1 million launching the place, he's determined to turn the Rafi Lounge into a franchise and has plans to open future locations in other cities big into tech and wellness like Miami, Scottsdale, Ariz., Newport Beach, and Austin.
Besides the obvious cases like Yaniak's, Anteby said he thinks the larger tech community needs a breather. "They all have digital burnout," he said. "It's more than just me helping you to breathe. You need to take care of yourself, and here people do that all the time."
Samson Amore
Samson Amore is a reporter for dot.LA. He holds a degree in journalism from Emerson College. Send tips or pitches to samsonamore@dot.la and find him on Twitter @Samsonamore.
https://twitter.com/samsonamore
samsonamore@dot.la
05:00 AM | December 12, 2022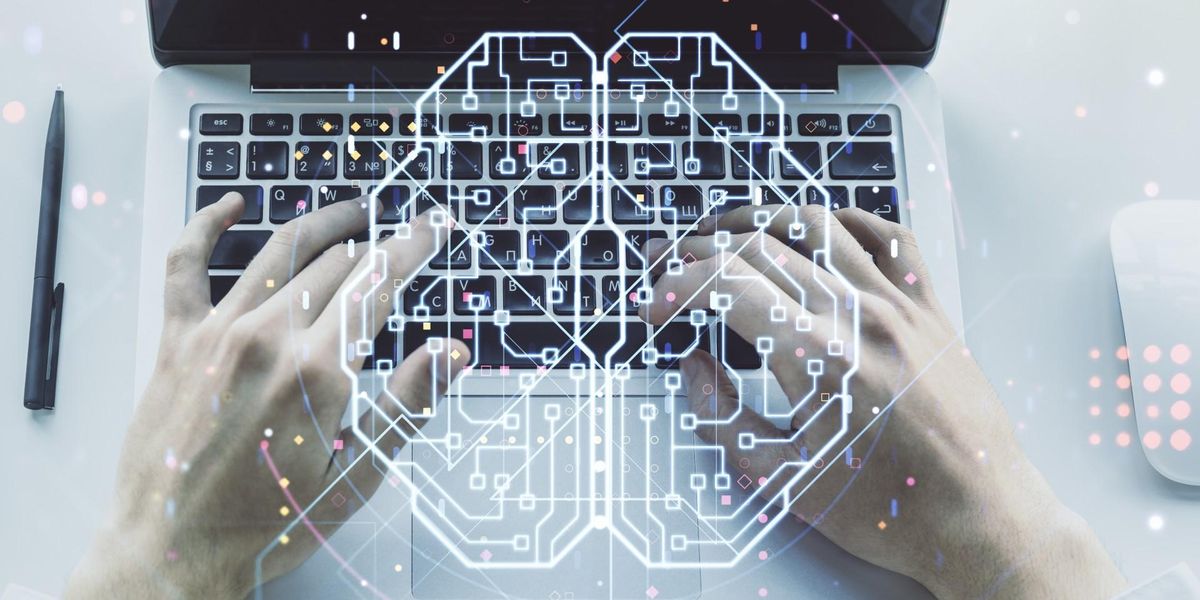 Generative AI is tech's latest buzz word, with developers creating programs that can do anything from writing an academic essay about guitars and elevators to creating photorealistic paintings of majestic cats.

ChatGPT, a platform built by DALL-E 2 and GPT-3 founder OpenAI, is the latest one of these tools to go viral. But this tool can go far beyond writing a version of the Declaration of Independence in the style of Jar Jar Binks. It has the capability to write full essays on almost any subject a college kid could desire — creating another layer of complex technology that humanities professors now have to consider when they teach and dole out assignments.
"One way is to allow students to use them," she said. "Build them into the course, and allow reflection about the bounds of their use, what their limitations are, what are their advantages? How does it change their composing?"

Along with dissecting the platform's limitations, Snelson also sees using ChatGPT as a tool to propel students' writing even further. For example, one of the hardest parts about writing an essay is the first line. Having an AI write it for you can be a great starting point to push past the "blank page dilemma," he said.
And while ChatGPT can write a passable essay on almost any subject, Snelson said students still need to have an understanding of the subjects they're writing about. "Having a live conversation about Chaucer in the classroom, a student is not going to be helped by an AI," he said.
"In the real world, you have access to information, you have access to writing tools," Snelson added. "Why should (academics) disavow or disallow those kinds of tools?"
To that end, Holten said she recognizes that ChatGPT "raises the stakes" by circumventing tools that academics have relied on to detect plagiarism. But students turning in papers that aren't their own isn't new: Essay mills have existed for a long time, and Instagram is filled with pages that will sell students an academic paper.
"We have to do our part by trying to craft assignments carefully and making sure that we're not assigning these open-ended prompts of the sort that could be bought from paper mills," she said.
It helps, too, that ChatGPT may already be working on a solution. Scott Aaronson, who works on the theoretical foundations of AI safety at OpenAI, said in a blog post that he's working on a tool for "statistically watermarking the outputs of a text model like GPT" that adds in an "otherwise unnoticeable secret signal in its choices of words" to prevent things like academic plagiarism, mass generation of propaganda or impersonating someone's writing style to incriminate them, though it's unclear how far away this development is.
"We want it to be much harder to take a GPT output and pass it off as if it came from a human," Aaronson wrote.
All of which explains why even despite claims that
high-school English
and the
student essay
are nearing their death knell, Holten thinks, ultimately, "The availability of ChatGPT is not likely to change very much."
Nat Rubio-Licht
Nat Rubio-Licht is a freelance reporter with dot.LA. They previously worked at Protocol writing the Source Code newsletter and at the L.A. Business Journal covering tech and aerospace. They can be reached at nat@dot.la.
nat@dot.la