civic tech
When Los Angeles Mayor Eric Garcetti took office he pledged to be the city's first "high tech mayor," but did President Joe Biden's pick for the next ambassador to India make good on that?
Biden officially named Garcetti as his pick to the ambassadorship last week, after months of speculation. If confirmed by the Senate, the mayor who oversaw an ever worsening homeless crisis and lured the Olympics back to Los Angeles will cut short his term ending in December 2022.
Paul Bricault, who co-founded and is the managing director of venture capital firm Amplify.LA, said Garcetti was the city's most engaged mayor on tech in at least the last 25 years.
"He used his bully pulpit frequently to promote L.A. as a tech hub and he made himself widely available to drive interest in L.A. tech," Bricault, who sits on Garcetti's tech innovation council, said.
But did this engagement produce results or was Los Angeles ripe for an explosion of the tech sector on its own?
Bricault said it's almost impossible to measure, but he said the mayor's proselytization of tech helped.
Elected in 2013, Garcetti took the helm before creator houses emerged in the Hollywood Hills and the Uber-fueled gig economy roiled the state. Once confined to "Silicon Beach," the tech industry has erupted throughout the region during his tenure.
Silicon Valley behemoths like Google, Apple, Facebook and Netflix have opened offices in L.A. in addition to homegrown giants like SpaceX and Snap Inc.
Garcetti called it a "once-in-a-lifetime moment" for this global tech capital. In some ways, it is true the forces that have shaped Los Angeles over his tenure have also reshaped the world.
And he hasn't been shy injecting himself in the industry and pushing for public-private partnerships such as Urban Movement Lab, a transportation accelerator that's encouraged the development of delivery robots. Amid a furor in Hollywood over the lack of diversity, last year he created "L.A. Collab" with Eva Longoria to push for more Latinos in the industry.
But part of the journey has been a lot like those electric scooters that dot street corners from Venice to Eagle Rock — loved by many, but questioned by others who've seen Garcetti's grand vision sometimes careen out of control.
At times, Garcetti has faced backlash from residents who are not ready for some of the innovations he embraced and the City Council has been forced to respond to disgruntled constituents by enacting regulations to tamp down those technologies.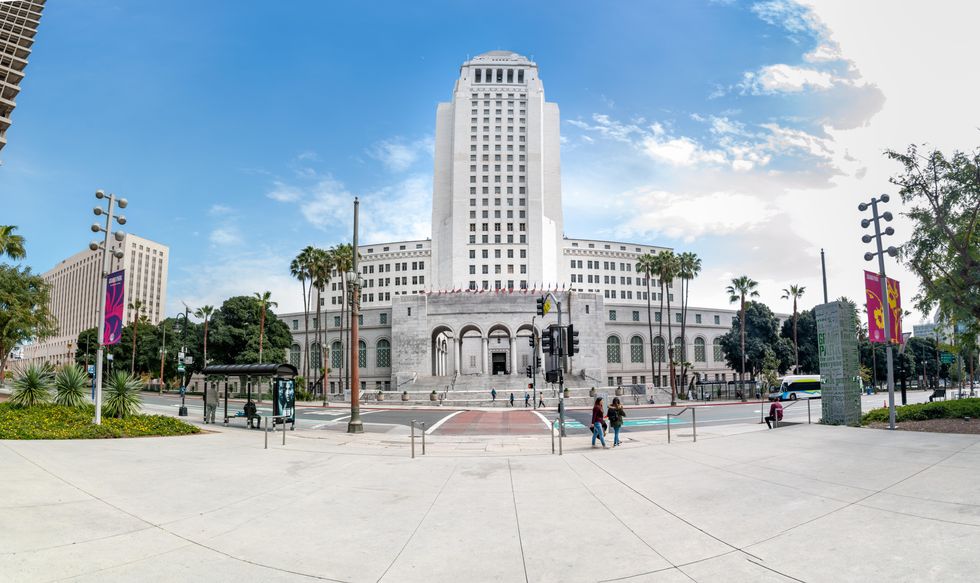 Photo by David Vives on Unsplash
And civic problems that have plagued Garcetti's tenure like the homelessness and housing affordability crises have interfered with the tech industry from thriving, observers say.

"The only failure I would say that the political leadership has made in L.A. is really making a truly affordable city to make sure you have talent that want to move here and to really flourish," said Taj Eldridge, who used to lead investment at the Los Angeles Cleantech Incubator and now has launched his own venture capital fund. "We should have learned from what's happening in San Francisco with a lot of displacement of not only just employees, but the support staff for employees."
Top talent graduating from UCLA and USC may rethink their plans to stay and work by the beach in sunny Los Angeles because the visibility of homelessness has grown beyond Skid Row in recent years, Eldridge said. And many of those tech companies and VC funds are attracted to L.A. because of the elite universities in the region, not necessarily because of what the mayor has done, he said.
Garcetti championed private efforts like L.A. Tech Talent Pipeline, which brings together the public and private sectors to expand training and job opportunities for future tech workers as well as PledgeLA, an effort to encourage diversity in the tech industry.
Open Data, Scooters and the Shared Economy
Less than one year after Garcetti took office, he installed the city's first chief innovation technology officer to implement "new tools and technologies" within City Hall and also to work with the city's tech leaders to "deploy innovative technology and promote local job creation."
A self-described, "amateur coder," Garcetti said he would publish data like city employee payroll records to make the bureaucracy of City Hall more transparent. But his chief data officer Abhi Nemani left a year after the city launched its open data portal in 2014. Garcetti's office bragged that it included more than 100 data sets, and although the cache of data has grown, some of it is outdated or incomplete.
Worse, said Dana Chinn, a lecturer at USC Annenberg School for Communication and Journalism, the data sets weren't helpful.
"It was like the data sets that were chosen to be on the portal were the most user friendly as opposed to the ones that were really the ones that we needed to attack social issues," said Chinn, who researched open data in Los Angeles County. "Nobody was paying attention for the quality of data, as to whether or not we were getting the data sets that we really needed."
And she said Los Angeles has struggled to engage the tech community in ways that New York was able to.
Garcetti faced similar problems when he embraced electric scooters. Critics decried the city for shortsightedness.
At first the zippy scooters were hailed, but soon they flooded city streets largely concentrated on the Westside. Residents complained users of the wheeled vehicles were speeding, collided with pedestrians or were parked in front of doorways or in the middle of sidewalks.
It took months to come up with regulations as residents' frustration grew.
Garcetti said "people have loved" the scooters, but acknowledged safety concerns.
Garcetti faced an even more critical hurdle in the sharing economy.
Before short-term rentals were legalized, the Garcetti administration negotiated a deal so that homeowners who rented out their residences on platforms like Airbnb would pay a 14% tourist tax to the city. It was estimated in 2017 the rentals would generate $37 million annually.
But outrage ensued in many residential neighborhoods as short-term rentals proliferated.
And after three years of debate, city councilmembers heeded those constituents' calls and approved regulations that limited hosts to renting out their homes to 120 days a year. Amid pressure, Garcetti ultimately supported the new rules, even though Airbnb said the city would lose out on millions of dollars.
Playing Nice
Garcetti's bullishness on tech sometimes conflicted with the conciliatory tone that the mayor often took.
"Sometimes he was willing to say, 'Okay be upset with me,' like Airbnb, and sometimes there were moments where it looked like he didn't want to make the tough calls," said Loyola Law School Professor Jessica Levinson.
The Airbnb battle was an example of how L.A.'s weak mayor system stymied Garcetti's power and forced him to rely on the bully pulpit, she said. He lured in businesses with promises, but ultimately it was the City Council that set rules and regulations that could undermine those relationships.
Judith Goldman, co-founder of Keep Neighborhoods First, which is part of a broader coalition working to track enforcement of the city's home sharing ordinance, accused Garcetti of working behind the scenes to entice Airbnbs and others into L.A. to generate tourism dollars.
"I think he encouraged it and I think he was hypocritical because he knew that we were trying to regulate it and he was obstructive in the regulation and he has been obstructive in the enforcement," she said.
Green Initiatives
Garcetti, who co-founded the Climate Mayors, has promoted himself as an environmental steward. Shortly after taking office he appointed Matt Petersen to a new post as chief sustainability officer.
And in 2019, he introduced a "Green New Deal'" that would make the city's power supply 100% renewable by 2050. But it was met with criticism by activists who said it didn't go far enough.
A year later, he updated the plan to accelerate the city's goals.
With L.A.'s legendary traffic and pollution generated by gas-powered vehicles, Garcetti has sought ways to reduce emissions.
The city made history last year when it purchased 155 electric buses last year, making it the largest-ever single order for electric buses in the U.S. and Garcetti pledged to make L.A.'s bus fleet entirely emissions-free in time for the 2028 Olympic Games.
"Mayor Garcetti really prioritized inviting the world to deploy their innovations to Los Angeles and I think he lived up to that," said Petersen, who now leads LACI.
Last year Garcetti announced the formation of a new Transportation Technology Innovation Zone, under the auspices of Urban Movement Lab, at the Warner Center in the West San Fernando Valley. Described as a testing ground for new mobility technology, it is helping develop robots and drones that will deliver food and other goods across the region.
But already, there are questions about the technology taking jobs from people and what it will mean for robots to flood communities.
Still Valley Industry Commerce Association President Stuart Waldman gives Garcetti credit for carving out tech as an issue.
"I can think of a lot of failures but not in the context of the tech industry," he said. "When the bar is so low because of the previous administrations, just doing anything would be considered movement and he had quite a few successes."
Rachel Uranga and Francesca Billington contributed to this story.
This story has been updated to correctTaj Eldridge's former role at LACI.
Tony Rice II was just a 17-year-old kid living in the Dallas-Fort Worth area when an officer approached his car with his gun drawn, saying he suspected the car was stolen.
"He pulled me over, came up to my car, and actually pulled a gun on me," said Rice. In the end, the officer still gave Rice a traffic ticket. It was only later he said he discovered there had been no corresponding reports of a stolen vehicle.
Rice and his family never filed a complaint about the interaction. "I think we were all just glad that it didn't result in a fatal encounter," said Rice, now 36, whose father grew up in the segregated South and whose mother is an immigrant from Haiti. "Unfortunately in my community, these things happen too often."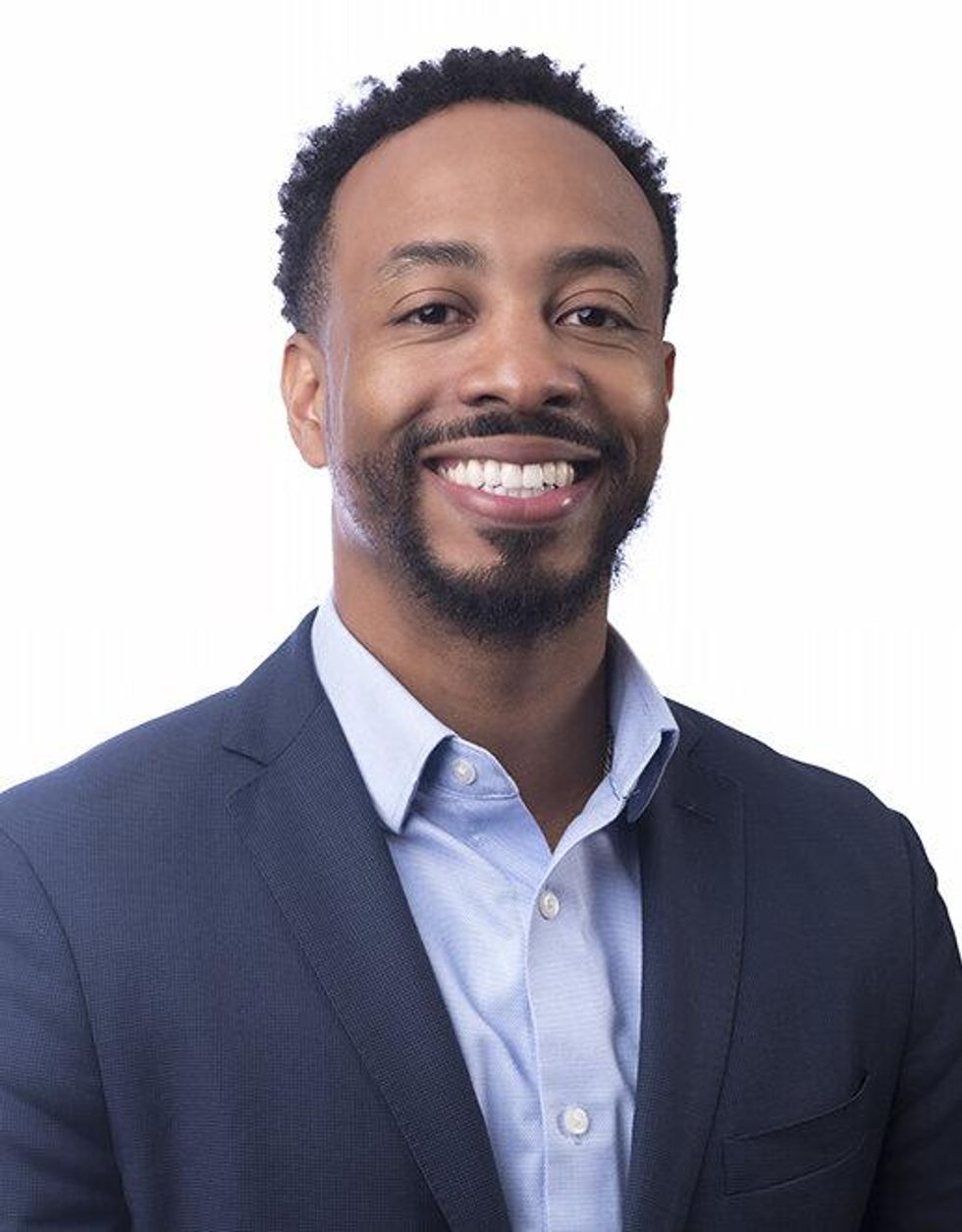 Unarmed founder Tony Rice II
Systemic racism was something that Rice couldn't avoid over the next two decades, even as he was building his career at Google and Deloitte and eventually with his own consulting firm, which helped cities launch tech projects with vendors such as Oracle. He said he was "just not sure how I could help address it."

Then, in 2020, George Floyd and Breonna Taylor were killed by police. It dawned on Rice that he could leverage his personal and professional experience to address police violence in a meaningful way. "Knowing that could have been me," he said, "I thought I was uniquely positioned to create a technology project that could potentially help resolve this disparity."
He began developing Unarmed, an online platform that allows city government agencies to easily gather and manage civilian feedback about law enforcement, including cases involving use of force. The public often doesn't know that they can give feedback about police, he said, and even when they do, they don't know how to do so. He hopes streamlining the process will increase both access and awareness about these options.
So far, Rice has self-funded the company, and he plans to hold a family-and-friends funding round at the end of the second quarter. Though the launch of the completed product is slated for the end of this year, Rice points out that its major functionality is already finalized. "We could deploy tomorrow," he said, adding that the platform can be implemented quickly because it can be installed remotely rather than onsite.

Mock-up videos on the Unarmed website show a streamlined online platform where a user can select to file a "complaint" or a "compliment." Subsequent pages give civilians the option to either provide personal information or file anonymously, and to provide information about the incident, officers involved, details about witnesses and any photo or video evidence. Cases are submitted to a city's oversight officers and labeled with a tracking number, which allows users to check for updates.
Unarmed might seem like an obvious solution, but in many cities there are relatively few avenues for civilians to file complaints about police. While some cities have robust citizen complaint review boards (also known as civilian oversight agencies) that are external to police, most police departments log and review complaints internally.
Even though some departments have "very independent complaint review processes," said Jack Glaser, an expert on policing and racial justice at UC Berkeley's Goldman School of Public Policy, "it is very difficult to get a complaint 'sustained.'" Sustainment occurs when a complaint is found to be supported by sufficient factual evidence and deemed a policy violation. He said complaints about racial profiling in particular are almost never sustained.
Worse yet, Rice has found that while a few cities offer fillable PDFs or forms that can be printed out and submitted, many do not offer any online options and instead require civilians to manually log complaints at the police department, "which is obviously counterintuitive," he said. Further, he notes, many of these services are offered only in English and Spanish, excluding Americans who primarily speak different languages.
Designed with access in mind, Unarmed is geared toward cities that have stated their commitment to police reform. As the Black Lives Matter movement continues to gain traction, the number of such places appears to be growing. Last July in Kansas City, Mayor Quinton Lucas and city council members called on the police to provide data in order to create a publicly available use-of-force database. This still hasn't materialized, however, and the city's police chief is currently under fire for failing to deliver on these demands. With Unarmed, willing cities can organize and manage such databases so that they're positioned to have the biggest impact on police reform.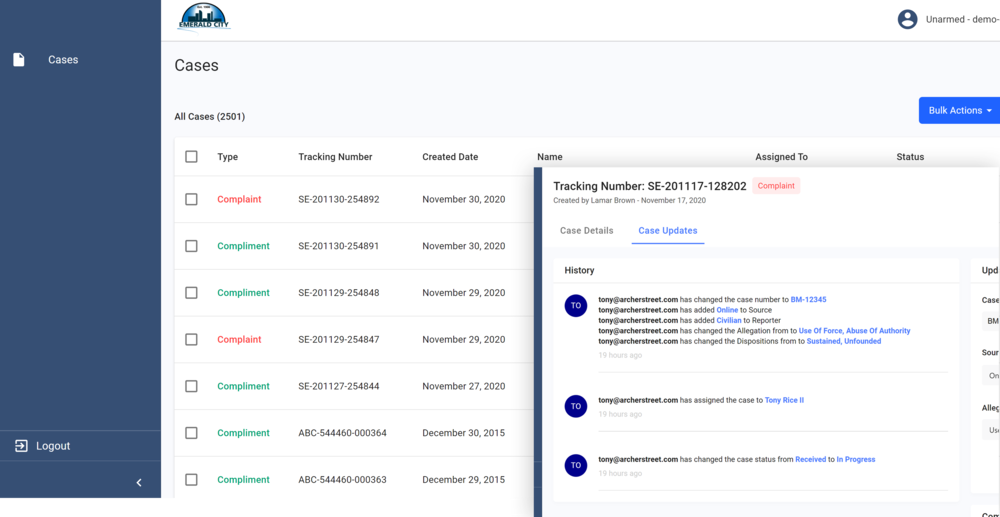 The platform isn't just for citizens; Rice said it can also be useful for police departments because it allows them to log and organize data that they are legally required to report. For instance, in Los Angeles, where Rice is based, police must submit race- and identity-related details of every person that an officer detains or searches — known as "stop" data — to the California attorney general every year. "There's a checklist of different items you need to include," said Rice, "so even including that also makes it more enticing to police departments." Currently, the Callifornia government recommends police use notebooks, mobile data terminals or mobile digital computers for this data collection but doesn't provide any tools.

Rice is "hopeful" that both cities and police departments will show interest in his product. "All I can do is do the outreach, and try to show the problems that exist today and the benefits of being on the platform," he said.
Cameron McEllhiney, director of training and education at the National Association for Civilian Oversight of Law Enforcement, notes a major obstacle to Rice's project: Many cities have limitations regarding the investigation of third-party complaints, an issue that platforms similar to Unarmed have faced in the past. Nevertheless, she adds, "the adoption and implementation of effective, sustainable civilian oversight mechanisms is what we should be striving for."
Glaser sees promise in Unarmed, noting that "anything that standardizes and streamlines these processes will be a step in the right direction." But the real challenge will be ensuring that civilian feedback is registered and meaningfully adjudicated. "It's one thing to collect, categorize and store this information; it's another, and harder, thing to act on it," he said.
Optimistic about the future of Unarmed, Rice is likewise encouraged by the ongoing conversations about diversity in tech, which has led many companies to hire more diverse workers. "There's not a lot of us," he said. "I think it's not only about funding Black founders but Black founders that are making an impact, that can drastically impact people's lives."
From Your Site Articles
Related Articles Around the Web
Like creativity or inclusivity, innovation is the buzzword people cannot get enough of these days. After all, who could possibly be against innovation?

The trend actually originated more than two decades ago after the publication of Harvard management guru Clayton Christensen's seminal 1997 book,"The Innovator's Dilemma."
After becoming gospel in corporate America, it has since found its way to some of the biggest bureaucracies – state and local governments – where chief innovation officers are being appointed to get the job done.
Los Angeles hired a chief innovation officer in 2014, San Diego added the position in January and in February, California Governor Gavin Newsom appointed former Google executive Rick Klau as the state's new chief technology innovation officer.
Klau is not concerned about tech companies fleeing to Texas or Florida and he was reluctant to wade into criticism of California's chaotic rollout of COVID vaccine distribution, which is how he first got involved in state government.
On one thing, Klau wants to be absolutely clear: He has no intention to Googlefy California's state government and its vast workforce of 210,599 full time employees.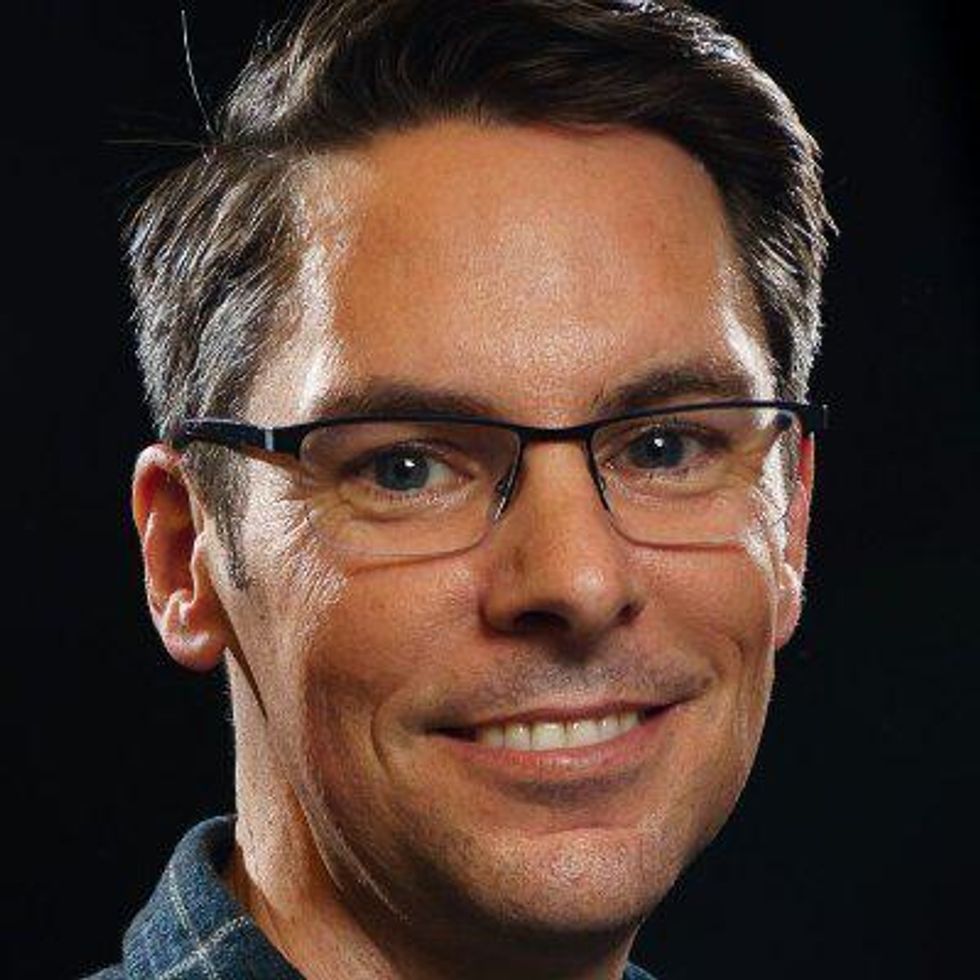 California Chief Technology Innovation Officer Rick Klau
"I'm not here to turn what my team does into what the private sector does," he said.
Klau joined Google's business development team in 2007 after the company acquired the blogging tool FeedBurner, where Klau served as an executive. Google has never done much with the product – it has even been likened to a zombie – but Klau eventually rose through the ranks to become a senior operating partner at GV, formerly Google Ventures, Alphabet's venture arm.
He departed last October and said for his next act, he was looking for something that imbued former Google CEO Eric Schmidt's ethos to tackle difficult, important problems.
He found that in public service, where mutual friends put him in touch with Amy Tong, the state's chief information officer. She enlisted him to be what he describes as an "on-call volunteer" to aid the state's COVID vaccine distribution.

"I had no specific mandate so much if there were things that needed doing or even just calls being made I was the extra help," Klau said.
A few weeks later, Tong asked Klau if he wanted to work for the state full time. Klau said he had "zero hesitation" about joining.
"Apart from his innovative work, a lot of Rick's efforts at Google centered on team development, which has been so important to the state," Tong explained. "By bringing new ideas and a fresh outlook to the state, he will help us realize our goal of using technology to power a compassionate, human-centered government ."
What exactly will Klau be doing in his new role? He's not quite sure yet.
"I think it's too early, candidly, to tell you what my top three priorities are, because I'm still figuring what work has been done that needs to continue and what projects we should wind down or hand off," Klau told dot.LA in his first extended interview since starting his new job in February.
dot.LA spoke to Klau about his new role as well as the discontent that's been brewing in California's tech community that has led to a string of high-profile departures. Answers have been edited for clarity.
There's been this narrative that's been accelerated this past year of tech people fleeing California for other states, especially Texas and Florida. There's Oracle, Tesla, Peter Thiel and other examples. Does that concern you?
I was born in California. I'm raising my children in California. I intend to stay here. I don't have much of an opinion on those who choose to leave the state. I'm committed to those who are here.
You are staying but a lot are leaving. Do you think there are things the state should be doing to retain or attract more people in tech?
I think that's probably outside of my responsibility.
California has a long history of innovation. Are you concerned about it losing its place?
No
Why not?
I think the state and the region have a lot going for it. I happen to live in the East Bay – not on the peninsula specifically – and it's been extraordinary to watch over the last decade how much more activity there is outside of the concentric circles that have historically been the seat of innovation. So while things are not slowing down on the peninsula nor in the city of San Francisco, there's even more capital being invested, more jobs being created in other regions – in L.A., in San Diego, here in the East Bay. So am I concerned now? No. If anything, I think we'll see the next decade be even faster growth in those regions.
I think most people probably love Google and they ask, "Why can't we just make Google run the DMV or run various state websites?" Is that something that you're going to be able to accomplish?
It's easy to fall in the trap of assuming that what any Silicon Valley company could build is exactly the right answer to what a state government needs to deliver, but I don't think it's the right way of thinking about what the state's obligation is. Do I want to bring approaches of how to design products, how to think about accelerating the pace at which we build? Absolutely. But I think it's also important to recognize that we're fundamentally in a different business. I mean, we're not in business at all.
What are the top three things that you want to do in this position?
I think the first couple of months is to learn what work the team has in progress. What are some of the successes we've done in the past that we want to build on? What I'm fascinated by is the scope of the work that's being done on fairly lean staff numbers and the impact across the state. That gets me excited because if we can continue to do that work, but do it faster, bring metrics to help us compare projects that don't have anything to do with each other, but can start to be things that we can evaluate on a relative basis, I think then I'll have I've done good for the team and we'll start to be able to show what the impact of that work is.
Has it been a culture shock after spending so long at Google to be in state government now?
Less than most people assume it would be. I keep thinking at some point somebody is going to tell me, "that's just not how things are done here," but there's been such an appetite to say, "look, if you've got a good idea, bring it because there's more than enough work to go around." Probably, the most exciting part of all of it is a number of people from tech who have reached out, wanting to know if I'm hiring. I think I will be and I don't think tech has all the answers. I think there will be people inside of government who would be appropriate for some of the roles.
Related Articles Around the Web