micromobility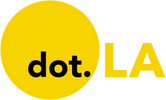 Get in the KNOW
on LA Startups & Tech
X
micromobility
Image courtesy of Veo
Three months after opening its new headquarters in Santa Monica, micromobility startup Veo is expanding its fleet and its footprint. As of last week, riders have been able to cross the municipal boundary between Santa Monica and L.A. and take trips north to Will Rogers State Beach, south to Marina Del Rey and east to Mar Vista.

"It's good to see more people able to actually commute from Santa Monica to a nearby neighborhood…because in the past, we [did] see a lot of people stopped at the boundary," said Veo CEO Candice Xie.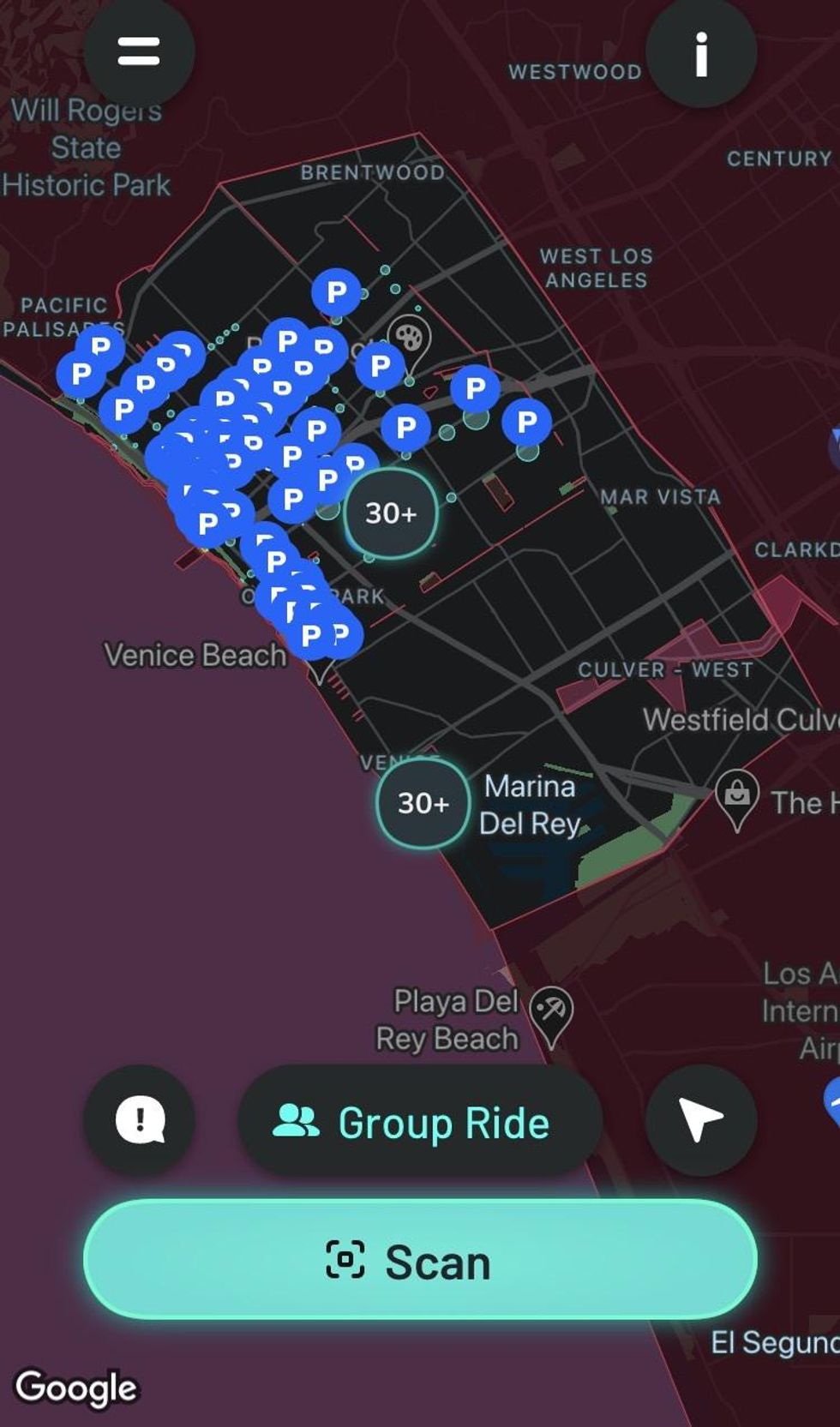 A screenshot shows Veo scooters' new availability on the west side of the city of L.A.
Still, riders will not be able to ride all through the city of L.A. The city of L.A. has only granted them permits for 500 vehicles. Xie said they're focusing on expanding the boundaries of where their mostly Santa Monica-based users are already indicating they want to ride.
As part of the expansion, the company is adding a mixed fleet of 400 e-bikes and 100 standing scooters.
Enterprising riders who venture beyond the new, expanded geofenced zone can expect to receive a warning text message and for their vehicle to come to a slow stop. In addition, they will not be allowed to leave the e-scooter or e-bike outside of the zone without incurring a penalty that starts at $15.
Currently, it costs riders $1 to unlock and $0.33 cents per minute to ride (plus tax and fees). Residents of Santa Monica and Los Angeles who qualify can apply to ride at a reduced rate through Veo Access, where riders pay $5 per month for unlimited 30 minute rides.

Xie said that the permit approval process for the city of L.A. took longer than originally anticipated and that this new expansion will happen in phases, with the next phase anticipated in two to three months.

Veo is the seventh micromobility operator currently permitted in the city of Los Angeles, joining rivals Bird, Lime, Wheels, LINK (Superpedestrian), Lyft and Spin.
Veo's expansion comes at a precarious time for the shared micromobility market. Earlier this month, Santa Monica-based Bird laid off 23% of its staff. Layoffs were also reported at both Superpedestrian and Voi this week.
However, Xie said that Veo is doubling down on both the greater L.A. area and California as a whole, as it recently launched in Berkeley and intends to move into Santa Clara and San Jose soon. As other companies lay off workers in pursuit of profitability, Xie said Veo is expanding.

"We're still hiring from the community and want to increase our exposure and also have more local talent join us."
Correction: An earlier version of this post stated that Veo vehicles were already available in Santa Clara.
From Your Site Articles
Related Articles Around the Web
In Alex Israel's utopia, you may never have to take out your credit card again.
Israel is the co-founder and CEO of Metropolis Technologies, a Los Angeles-based fintech and "mobility commerce" platform that has just raised $167 million in Series B funding, it announced on Wednesday. The round was co-led by L.A.-based growth equity firm 3L Capital and mobility-focused Assembly Ventures, with participation from Dragoneer Investment Group, Eldridge Industries, Silver Lake Waterman and UP Partners.
Metropolis, which has now raised $226 million in total funding, aims to take the grab-and-go model of Amazon's physical retail locations and apply it to every parking garage, gas station, car wash and highway toll booth possible. Instead of paying for parking spaces at kiosks or having to deal with parking validation, the startup uses computer vision technology that connects users' license plate numbers to their credit cards and automatically charges them.
"When you or I make a transaction on the phone or we buy something online, it's a modern experience—it's something we're very used to," Israel told dot.LA. "When you get into the built environment, it gets convoluted and complex. We're simplifying and bringing all that seamless experience you expect in an online environment into real life."
Though it was founded at the tail-end of 2017, Metropolis really began to take off during the pandemic as business owners embraced contactless payments. The startup says it has grown its user base 28 times over, to 1.8 million users, since February 2021 and now operates in more than 600 parking lots in over 60 cities across the U.S.
Israel noted that partnerships with real estate landlords have helped fuel that growth. Metropolis has also teamed with ride-sharing giant Uber on a new venture called Uber Park, which provides users with a checkout-free parking experience at specific garages via their Uber app. The company charges a monthly software-as-a-service fee to asset owners who deploy its technology, as well as a service fee to customers who sign up.
Israel added that the data Metropolis collects on parking activity can be leveraged to help users find parking spaces faster—a potentially valuable service in a car-centric city like L.A., where the amount of real estate dedicated to parking is larger than Manhattan. The rest of the U.S., where there are four parking spaces for every car on the road, is no exception, and Metropolis plans to use its new funding to scale up in markets like Seattle, Dallas-Fort Worth and New York.
"We're creating a single sign-on for the built environment," Israel said.
From Your Site Articles
Related Articles Around the Web