sweetgreen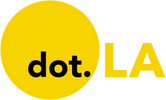 Get in the KNOW
on LA Startups & Tech
X
sweetgreen
'In a Weird Way We Were Very Well Positioned for This': Sweetgreen Reopens Stores and Brings Back Workers
For $10 a month, Sweetgreen's Sweetpass offers a $3 daily discount towards its salads—echoing Uber One, Instacart Express, DashPass, and other digital loyalty programs that incentivize repeat customers in exchange for an upfront cost. To get the discount, members must order through the Culver City-based firm's app or website and spend at least $9.95.
The launch of the subscription comes less than two months after Sweetgreen's initial public offering on the New York Stock Exchange. After listing at an IPO price of $28 per share and trading as high as $56.20 per share, Sweetgreen's stock has shed more than 35% of its value since its November peak. On Monday, its shares hovered north of $31.
The new membership service coincides with the season of New Year's resolutions, which is go-time for the $71 billion diet and weight loss industry. Sweetpass is not marketed as a weight-loss tool, but salad has long been associated with dieting and abstention.
"It's time to kick off a year of feeling good," reads a splash page for Sweetpass. "Whether you're committing to simple rituals like taking a walk, starting a journal, or adding nourishing greens to every meal—building sustainable routines often starts with one good habit. We've got just the thing."
Last year, Sweetgreen CEO Jonathan Neman ignited an uproar with his comments on weight loss and the coronavirus, which he later walked back. Neman and his cofounders Nathaniel Ru and Nicolas Jammet collectively control nearly 60% of the company's voting power, by virtue of dual-class shares.
From Your Site Articles
Related Articles Around the Web
Investors tucked away Sweetgreen shares by the forkful on Thursday, driving the price of the salad chain's stock up more than 76% to a closing price of $49.50 per share.

The Culver City company raised $364 million in its New York Stock Exchange debut, selling 13 million shares at $28 a pop. Originally, the company had targeted a price per share of $25 at the high end.
Following the debut, the stock soared as high as $56.20 per share during regular trading, despite the company's dearth of profits.
Shortly after the IPO, Sweetgreen CEO Jonathan Neman said the company's mission is "to transform fast food and make it healthy." However, critics have called Neman's views on health fatphobic. The executive came under fire recently after claiming "no vaccine nor mask will save us" in a since-deleted LinkedIn post, which ultimately argued that what Americans should do is eat the kind of food that Sweetgreen sells.
But for a salad business, Sweetgreen also looks a lot like a tech company. Ahead of the IPO, the company described itself as a "digital platform," a "multi-channel restaurant ecosystem," and even a content creator — all phrases more evocative of Silicon Valley than a salad bar.
Trading under the symbol SG, Sweetgreen aims to
double in size
over the next five years. Pandemic lockdowns hammered the company last year, leading to
significant layoffs at its L.A. headquarters
. However, sales rebounded in the runup to the chain's IPO.
The NYSE welcomes @Sweetgreen in celebration of its IPO $SGhttps://twitter.com/i/broadcasts/1YqKDqMNdlLGV\u00a0\u2026

— NYSE \ud83c\udfdb (@NYSE \ud83c\udfdb) 1637245740
Sweetgreen Reveals Soaring Revenue, Big Stock Grant for Founders in IPO Filing
Sweetgreen, the Culver City salad chain that aims to double in size over the next five years, is gearing up for its closely watched debut on the New York Stock Exchange.

Here's everything you need to know about the greens purveyor — from its founders' special shares to its dearth of profits — before trading is expected to kick off on Thursday.
Greens, Sans Profits
Despite claiming profitability in 2018 and 2019, regulatory filings indicate the 14-year-old company has posted consecutive annual losses since 2014.
With profits like these, Sweetgreen could fit at home alongside recent high-flying IPOs, including Rivian's. The Irvine-based firm recently became one of the highest-valued automakers in existence despite the glacial rollout of its debut vehicles.
A Tech Company?
Sweetgreen sells salad to white-collar workers in major cities across the U.S., but it has a more nebulous pitch for investors. The company has recently described itself as a "digital platform," a "multi-channel restaurant ecosystem," and even a content creator.
However you classify it, the fast-casual chain says its "brand, technology, and supply chain" set it apart, enabling the firm to "rapidly scale Real Food." Sweetgreen whimsically described this strategy as "a balance of art and science."
However, co-founder and CEO Jonathan Neman declared in a dot.LA interview last year that the firm "is not a tech company." Neman said, "We see ourselves as building the Starbucks of real food. We're actually not even valued like a tech company. If you look at the valuation it's much more like a high-growth food company."
Valued as High as $2.7 Billion
At the high end, Sweetgreen has its sights set on a price of $25 per share, valuing it at $2.7 billion. But even at the low end, the company's target of $23 per share is nothing to sneeze at with an implied $2.5 billion valuation. In a January funding round, the chain was valued just shy of $1.8 billion.
Raising as Much as $312.5 Million
Sweetgreen fueled its growth over the years with nearly half a billion dollars in cash from venture firms and other investors. The company will raise an additional $312.5 million if it goes on to sell 12.5 million shares at $25 a pop.
Controlled by its Founders
Co-founders Neman, Nathaniel Ru and Nicolas Jammet will collectively retain majority control of Sweetgreen after the IPO, thanks to a thing called dual-class shares.
By issuing company shares with differing voting rights, the co-founders will wield nearly 60% of the stock's total voting power. Other companies with comparable structures include Alphabet, Comcast, and Facebook.