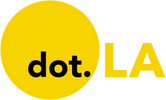 Get in the KNOW  
  on LA Startups & Tech  
X
Wheels Pulls Out of Culver City and West Hollywood
Maylin Tu
Maylin Tu is a freelance writer who lives in L.A. She writes about scooters, bikes and micro-mobility. Find her hovering by the cheese at your next local tech mixer.
06:00 AM | November 23, 2022
Last month, Helbiz announced that it had officially acquired Wheels, the West Hollywood-based startup founded by Joshua and Jonathan Viner, co-founders of Wag. But in Los Angeles, there were already signs that things were in flux.

In early August, Culver City announced that Wheels would no longer be operating within its boundaries. Then in September, Wheels also ceased operations in West Hollywood, pending adoption of sidewalk detection technology.
---
In the past, Wheels has prided itself on being the only shared e-scooter or e-bike operator to serve riders across the greater L.A. metro area — including the city of L.A., Santa Monica, Culver City and West Hollywood. There are 88 municipalities in L.A. County and each one controls its own shared micromobility program with different rules, regulations and fees. Beverly Hills does not allow scooters to operate or park within its boundaries, while the city of L.A. has six different operators competing for space in lucrative zones like Downtown and Venice (Lyft is out as of mid-November).
In a September city council meeting, West Hollywood announced a new sidewalk detection requirement for its three operators, Bird, Lime and Wheels. While all three have geofencing technology, sidewalk detection is more precise and meant to deter riders from riding on the sidewalk.
"[Wheels] didn't want to roll it out if it was going to be off by a couple of feet," said Coby Wagman, parking operations supervisor for West Hollywood. "That could be the difference between someone on the street, a bike lane or a sidewalk."
Once Wheels can demonstrate to the city that they have the technology, the company will be allowed to rejoin the Dockless Mobility Pilot Program.
But in Culver City, things are less certain.
According to Ryan Hund, a transportation planner for the Culver City Transportation Department, the city is currently evaluating their shared micromobility program to determine whether they will accept new applications.
"In order to operate in Culver City," he said via email, "Wheels would have to go through the same RFQ [request for qualification] process as any other potential operators."
Currently, Bird is the only operator in Culver City's shared micromobility program.
In an emailed statement to dot.LA, Wheels CEO Marco McCottry said that Wheels is planning to return to both cities eventually.
"We've had to make tough decisions in our business and operating in Culver City doesn't make sense for us at this time. We hope to work with [the] city to relaunch in the future. We look forward to returning to West Hollywood as they recently added a sidewalk detection requirement for operators which we will be demoing soon."
These strategic moves come at a rocky moment for shared micromobility. Bird just announced that it overstated revenue for the last two years, causing its stock to plummet. The company says it might not have enough cash to continue operations. Earlier this month, Lyft laid off 13% of its employees and last week it pulled all e-bikes and e-scooters from Santa Monica and L.A.
In an email, Juan Matute, deputy director of the UCLA Institute of Transportation Studies, said that Santa Monica's future shared micromobility program is the one to watch as companies start to drop out of the market.
"Investors subsidized scooter operations for years," he said. "Though some of this investment went into technology, most went into unprofitable competition because the company wanted to [be] the last standing."
Santa Monica will begin recruiting two operators for a three-to-five year term in January 2023.
Maylin Tu
Maylin Tu is a freelance writer who lives in L.A. She writes about scooters, bikes and micro-mobility. Find her hovering by the cheese at your next local tech mixer.
03:49 PM | October 14, 2022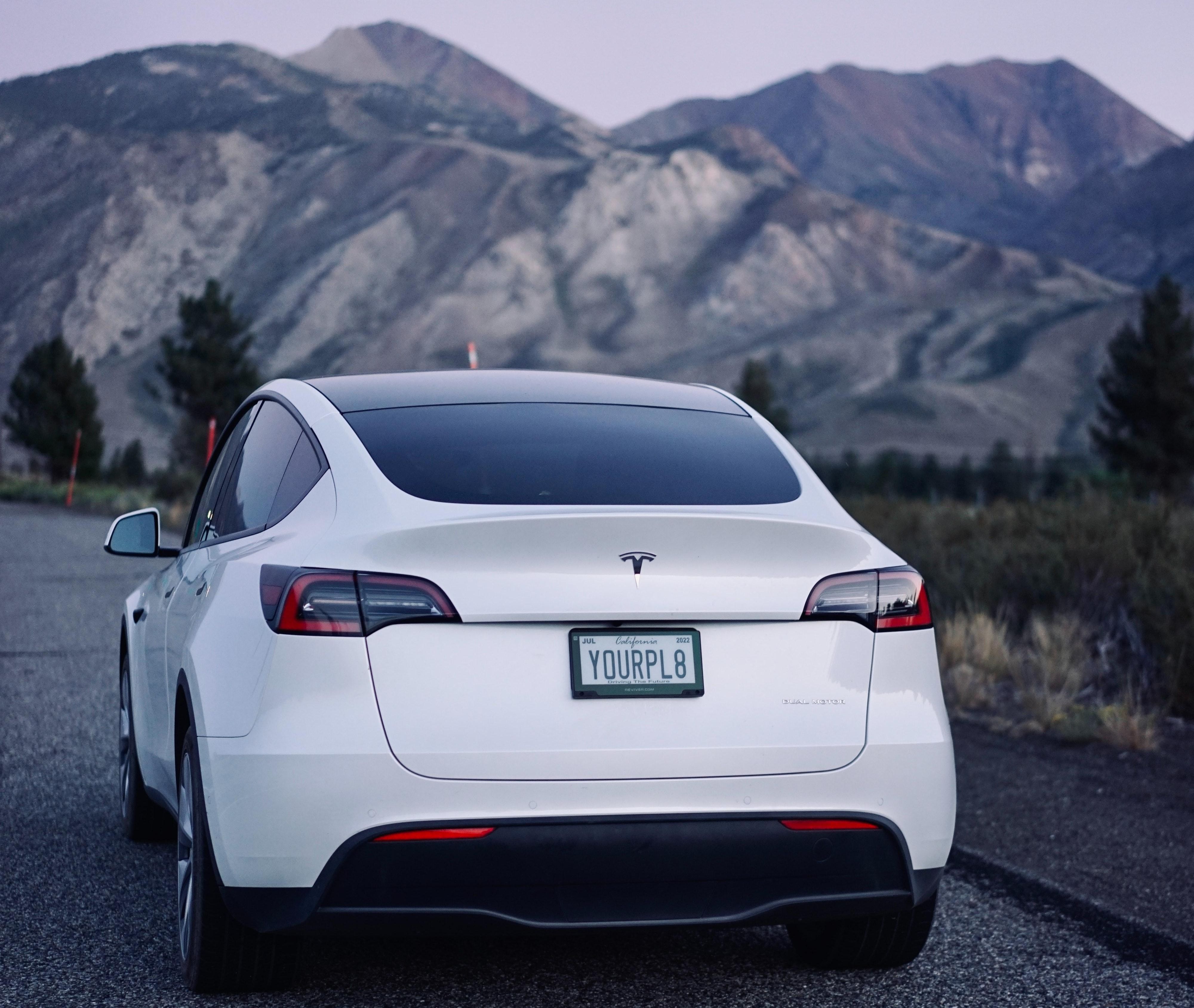 Thanks to a new bill passed on October 5, California drivers now have the choice to chuck their traditional metal license plates and replace them with digital ones.
The plates are referred to as "Rplate" and were developed by Sacramento-based Reviver. A news release on Reviver's website that accompanied the bill's passage states that there are "two device options enabling vehicle owners to connect their vehicle with a suite of services including in-app registration renewal, visual personalization, vehicle location services and security features such as easily reporting a vehicle as stolen."
Reviver Auto Current and Future CapabilitiesFrom Youtube
There are wired (connected to and powered by a vehicle's electrical system) and battery-powered options, and drivers can choose to pay for their plates monthly or annually. Four-year agreements for battery-powered plates begin at $19.95 a month or $215.40 yearly. Commercial vehicles will pay $275.40 each year for wired plates. A two-year agreement for wired plates costs $24.95 per month. Drivers can choose to install their plates, but on its website, Reviver offers professional installation for $150.

A pilot digital plate program was launched in 2018, and according to the Los Angeles Times, there were 175,000 participants. The new bill ensures all 27 million California drivers can elect to get a digital plate of their own.
California is the third state after Arizona and Michigan to offer digital plates to all drivers, while Texas currently only provides the digital option for commercial vehicles. In July 2022, Deseret News reported that Colorado might also offer the option. They have several advantages over the classic metal plates as well—as the L.A. Times notes, digital plates will streamline registration renewals and reduce time spent at the DMV. They also have light and dark modes, according to Reviver's website. Thanks to an accompanying app, they act as additional vehicle security, alerting drivers to unexpected vehicle movements and providing a method to report stolen vehicles.
As part of the new digital plate program, Reviver touts its products' connectivity, stating that in addition to Bluetooth capabilities, digital plates have "national 5G network connectivity and stability." But don't worry—the same plates purportedly protect owner privacy with cloud support and encrypted software updates.

5 Reasons to avoid the digital license plate | Ride TechFrom Youtube
After the Rplate pilot program was announced four years ago, some raised questions about just how good an idea digital plates might be. Reviver and others who support switching to digital emphasize personalization, efficient DMV operations and connectivity. However, a 2018 post published by Sophos's Naked Security blog pointed out that "the plates could be as susceptible to hacking as other wireless and IoT technologies," noting that everyday "objects – things like kettles, TVs, and baby monitors – are getting connected to the internet with elementary security flaws still in place."
To that end, a May 2018 syndicated New York Times news service article about digital plates quoted the Electronic Frontier Foundation (EFF), which warned that such a device could be a "'honeypot of data,' recording the drivers' trips to the grocery store, or to a protest, or to an abortion clinic."
For now, Rplates are another option in addition to old-fashioned metal, and many are likely to opt out due to cost alone. If you decide to go the digital route, however, it helps if you know what you could be getting yourself into.
Steve Huff
Steve Huff is an Editor and Reporter at dot.LA. Steve was previously managing editor for The Metaverse Post and before that deputy digital editor for Maxim magazine. He has written for Inside Hook, Observer and New York Mag. Steve is the author of two official tie-ins books for AMC's hit "Breaking Bad" prequel, "Better Call Saul." He's also a classically-trained tenor and has performed with opera companies and orchestras all over the Eastern U.S. He lives in the greater Boston metro area with his wife, educator Dr. Dana Huff.
steve@dot.la
05:15 AM | December 13, 2022
Vinfast
Vinfast, the Vietnamese EV company with headquarters in Los Angeles, shipped its first order of vehicles to U.S. soil from Hai Phong, Vietnam on November 25th. The batch of 999 automobiles is due to arrive here in California on Thursday this week.
The VF8 SUVs on board will have the difficult task of convincing American buyers that an unknown, untested Vietnamese manufacturer can deliver on a new technology. And so far, the company appears to be off to a rocky start.
According to an email sent to reservation holders on November 29th, the VF8s in the initial shipment will be a special "City Edition" and have lower range advertised than the previously announced versions–just 180 miles in total. Over the weekend, Vinfast confirmed to dot.LA via Twitter that all of the vehicles in the first batch are the City Edition, and that the standard edition would be coming Q1 of 2023. Until this email, there had been little, if any mention of this new City Edition. The message to reservation holders offered no rationale as to why the company was choosing to ship this version of the car instead of the 260-292 mile-range VF8 it's been advertising for months. Despite the lower range, however, the EVs will still carry a price tag of either $55,500 or $62,500, depending on trim–just $3,000 less than the previously-announced versions.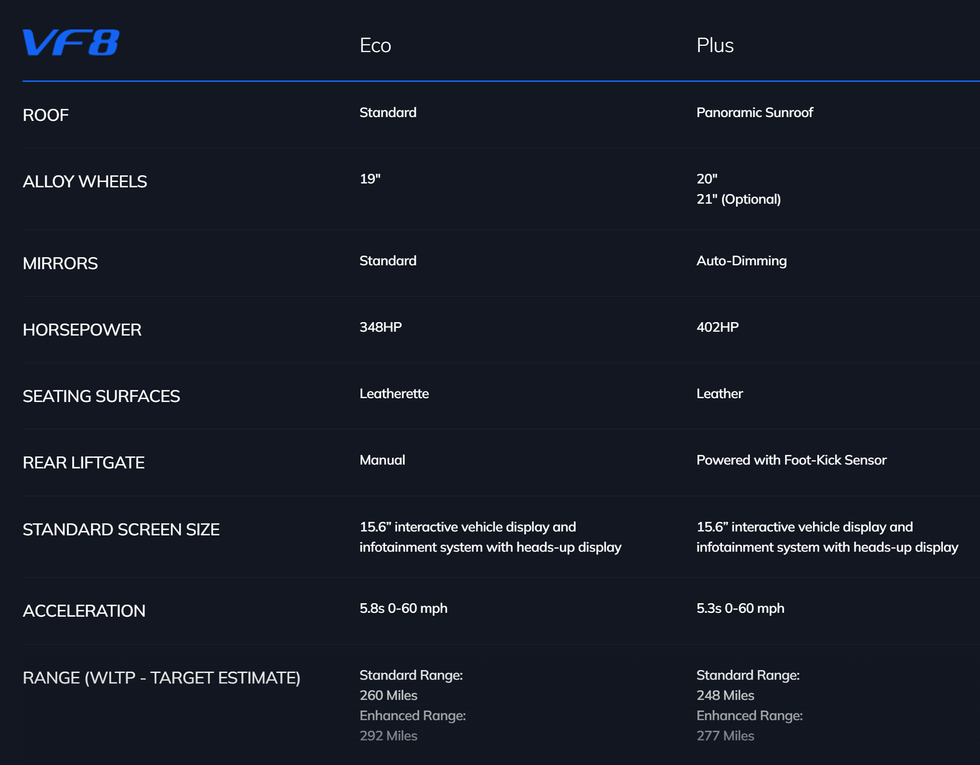 The VF8 Specs page from Vinfast's site still bears no mention of a "City Edition," but that's what's coming to America this month.
Vinfast is offering reservation holders an additional $3,000 off these City Edition variants (bringing the total to $6,000 less than the previously announced versions). But even at a discount, the vehicle's $52,000 price tag is far from competitive with more established EV makers and raises questions about the brand's strategy and value.

For comparison:
The 2023 Hyundai Ioniq 5 has 220 miles of range and starts at $42,745. Or 303 miles of range for $60,000.
The base model Kia EV6 costs $49,795 and goes 206 miles on a full charge.
The Mustang Mach E starts at 46,895 and reaches 224 miles.
And the list goes on. In fact, you'd be hard pressed to find a 2023 EV with a worse cost to range ratio than the VF8. Vinfast, which has been nearly impossible to reach on this matter despite numerous calls and emails, hasn't explained why they chose to offer such a range-compromised version as their initial foray into the U.S. market, or why the cost remains so high.
The reaction to the news, especially on Reddit, has been largely negative, with users accusing the company of "springing" the City Edition on reservation holders. Others speculated that the company rushed out the first batch so it could drum up good press before its recently announced IPO. Whatever the reason, most redditors didn't seem to be buying it, and with Vinfast so reluctant to comment, it's hard to see the announcement in a light that bodes well for the company's future. First impressions tend to last, and this doesn't seem like a good one for the EV hopeful.
David Shultz
David Shultz reports on clean technology and electric vehicles, among other industries, for dot.LA. His writing has appeared in The Atlantic, Outside, Nautilus and many other publications.