glendale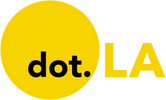 Get in the KNOW
on LA Startups & Tech
X
glendale
Netflix's newest gaming studio started more than seven years ago when Sean Krankel got laid off from Disney.
Krankel worked in design at Disney Interactive and Vivendi Universal Games. While his cousin and friend Adam Hines wrote at the storied adventure game developer Telltale Games on projects like "The Wolf Among Us" and "Tales from the Borderlands."
Both were looking for something new, and when Krankel lost his job, they decided to create Night School, a Glendale-based studio that would try to do things with storytelling that other studios hadn't.
Krankel took on the role of CEO, while Hines became creative director. They brought in gaming veterans Heather Gross as the art lead and Bryant Cannon as lead developer.
The through-line for Night School is story: elevating player choice in much the same way the studios they share a lineage with did. The studio puts the focus on the messy, complicated and overlapping ways a story is communicated through dialogue, whether between unique quirky characters, or occasionally, the game and the player themselves. That also extends to how the studio's team members work with each other to this day. The approach attracted Netflix, which acquired them for an undisclosed amount in September.
Neither Krankel nor the other staff members contacted for this piece could go into detail about Night School's new position at Netflix either. But the move hasn't changed their conversational dynamic. "People should constantly be talking," Krankel said. "If you think you're talking too much: you're still not talking enough."
That dialogue-first philosophy was evident in Night School's first game, 2016's "Oxenfree." A supernatural thriller set on a local tourist trap island, "Oxenfree" makes good on Hines and Krankel's early ideas by featuring a near-constant stream of conversation. You play Alex, a teenage girl trying to adapt to big changes in her life. What's supposed to be one night of teenage mischief turns into an increasingly unsettling series of encounters with ghosts trying to communicate from beyond. The main crux of the game, aside from solving puzzles with a handheld radio, is navigating conversations from the thousands upon thousands of words Hines wrote for the game's script. You choose one of three possible text bubbles at junctures in each conversation, slightly adjusting the story as it goes along.
The biggest challenge making that happen, according to Krankel, was "building the tools that would empower our designers to make the game while we were making the game." Communication became key (along with proper documentation of all the design decisions that were made).

"Oxenfree," available on Windows, MacOS, Xbox One and Nintendo Switch, was a surprise hit. Night School declined to share current sales numbers, but previously announced that the game had sold 1.5 million copies between 2016 and 2019. "Oxenfree" also cleaned up with the critics and the studio's peers, winning "Excellence in Visual Art'' at the Independent Games Festival Awards in 2016, and scoring a nomination for "Best Debut" and "Best Narrative" at the Game Developers Choice Awards in 2017.
"Oxenfree is a smartly written coming-of-age mystery that holds promise for the future of dialogue-as-game." Polygon wrote when they named the game one of the best of the last decade. That promise has borne out.
Night School Studio has since grown to 24 full-time employees and released four games, with a fifth on the way. And things could soon get even more busy: In September, Netflix announced it had acquired the company, marking the streaming giant's first foray into gaming.
The studio has "a track record of successful development and in-house skills" that likely attracted Netflix, said Piers Harding-Rolls, game industry research director at Ampere Analysis.
"The deep narrative and graphical adventure nature of Oxenfree could translate well to video," he said.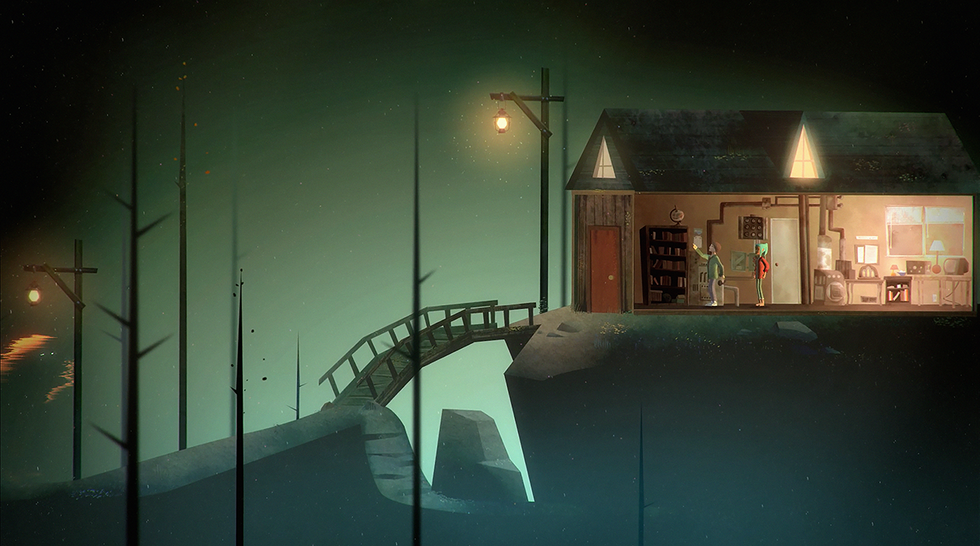 How Night School Came to Netflix
In some ways, the Netflix deal might have been born out of Night School's relationship with another TV giant.
The immediate follow-up to "Oxenfree," "Mr. Robot: 1.51exfiltrati0n," also came out in 2016. A mobile game adapted from USA Network's hit hacker drama, "Mr. Robot: 1.51exfiltrati0n" places the player into the story, rather than having them play as someone else. Using a fake phone operating system and messaging app, Night School adapted earlier ideas it had for a dating game to tell a story asynchronously across multiple days in the lead-up to the world-altering hack that happens at the end of "Mr. Robot"'s first season. The game is a departure from the studio's style, but in a way, an even better example of its idea about conversation and dialogue — without a dynamic art style, having intriguing conversations became the whole game.
"Mr. Robot: 1.51exfiltrati0n" allowed Night School to collaborate with the show's creator Sam Esmail, and brought the studio in contact with Hines' former employer, Telltale Games. Night School reportedly worked on a companion "Stranger Things" mobile game to accompany Telltale's own project in the years that followed. In the arrangement, Telltale acted as both publisher and liaison between Night School and Netflix. When Telltale Games went under in 2018, Night School's work with Netflix's hit show ended. Still, both the "Mr. Robot" and "Stranger Things" projects proved that the studio was able to work with existing properties.
It may have also put Night School on Netflix's radar. Krankel contends that Night School was in conversation with Netflix about various projects six or seven months before the Netflix deal came about. "I don't even know if they knew that we were making a Stranger Things game," Krankel told "Game Informer" following the acquisition.
Serendipity or not, the match makes sense. Netflix and Night School have some important opinions in common. Existing interactive Netflix projects like "Bandersnatch" or even "Minecraft: Story Mode" (a Telltale game playable on Netflix) put the focus on player choice. Night School has also produced plenty of world-building right within the wheelhouse of Netflix's most popular genre properties. An interest in the supernatural and the interior lives of young adults are just two reasons why the creators of "Oxenfree" might have felt comfortable making a "Stranger Things" game (and maybe making another one again down the road).
Night School announced its current project in April 2021. The studio plans to return to the game it made its name on with a sequel called "Oxenfree II: Lost Signals." The follow-up focuses on an entirely new set of characters, loosely tied to the first, and carries over the distinctive walk-and-talk dialogue and radio mechanics.
Whether "Oxenfree II" eventually shows up as part of Netflix Games – free playable mobile games available with just a Netflix subscription, managed inside the Netflix app –– remains to be seen. Night School has developed for mobile before and even released console titles like "Oxenfree" on iOS. (Netflix did not respond to a request for comment on its plans for Night School, or the studio's existing titles.)
In the short term, Night School's community director Sara Hebert says development is continuing on "Oxenfree II" uninterrupted, just as Night School promised when both companies announced they were joining forces. "Everything is indeed so new and it's only been a few short weeks," Hebert shared via email. "Day-to-day, our studio remains focused on creating great games and maintaining our studio culture."
Ultimately, working with Netflix is an opportunity for a small studio to get its games in front of the streaming service's millions of subscribers. Netflix offers "an unprecedented canvas to create and deliver excellent entertainment to millions of people," Krankel said in his announcement of the acquisition. Now Night School just has to keep building.
A platform built for the millions of contractors and blue-collar tradespeople, ServiceTitan has become a giant.
Built by the children of immigrant trades workers, the Glendale-based company picked up Aspire Software, adding landscaping to its software platform for residential and commercial contractors. ServiceTitan also raised $200 million in Series G funding.
Wednesday's moves bring the ServiceTitan's valuation to $9.5 billion, making it one of the most valuable startups in Southern California. The funding round was led by Thoma Bravo, a leading software investment firm.
The software company had a $500 million round of funding four months ago in March and acquired ServicePro, a software company for the pest control industry, in February.
ServiceTitan's software is targeted toward tradespeople and offers a wide toolkit of software for contractors, like scheduling, invoicing and marketing.
Ara Mahdessian and Vahe Kuzoyan founded the company in 2012, inspired by their parents who worked tirelessly but didn't have the software or system to track their business.
"Our parents' businesses were still frozen in time," Mahdessian, who immigrated to the U.S. from Iran as a child, told dot.LA in March. "All this hard work that they were doing, much of it was unnecessary. We could automate it for them."
ServiceTitan said it has grown 50% over the last 12 months. Demand for home improvement services surged during the pandemic as office workers set up at their residences.
"Both Aspire and ServiceTitan were born out of a desire to improve the lives of contractors who work tirelessly to serve their communities, but who have historically been underserved by technology," Mahdessian said in a press release.
From Your Site Articles
Related Articles Around the Web
The COVID-19 pandemic forced restaurants, shops, movie theaters and countless other businesses to close. But alongside those closures, a surprising trend emerged: More new businesses formed in 2020 than the year before.
The uptick helped fuel growth for the legal tech company LegalZoom, which helps entrepreneurs start their businesses and provides other legal and tax services.
Last week, the Glendale-based company announced its plans to go public via an initial public offering. It's seeking to raise $100 million. The number of shares to be offered and the price range for the proposed offering have not yet been determined, the company said. It will trade on the NASDAQ under the ticker symbol "LZ."
LegalZoom's revenues rose last year to $470.6 million, a 15% year-over-year jump from its revenue of $408.4 million in 2019, according to filings. This year the company poured money into its marketing budget, and its revenue grew 27% in the first quarter compared to the same time period last year.
"The COVID-19 pandemic spurred new business formation and also highlighted the impact of policy and enforcement differences across local, regional and state levels," the company said in the filing.
LegalZoom sought to seize on the growth spurt among entrepreneurs.
In 2020, 4.3 million applications were filed for employer identification numbers that are needed to start a business, up nearly 25% from the 3.5 million filed in 2019, U.S. Census Bureau data show.
The pandemic forced many small businesses to slash their budgets, in some cases reducing funds for legal services and turning to the "do-it-yourself" model that LegalZoom offers. Meanwhile, individuals increased their use of online legal services as many firms shut down.
"We believe these shifts represent an acceleration of existing trends toward greater adoption of online services," the company said.

LegalZoom said 10% of new limited liability companies (LLCs) formed in the U.S. in 2020 were done through LegalZoom, while it facilitated the filing of 5% of new corporations. Those new business formations make up the bulk of the company's revenues.
But, like many online companies that boomed during the pandemic, keeping up the pace could prove difficult. The online company, which aggressively spent on marketing in a play to capture customers, warned that if it hopes to run a profitable company it must attract even more customers as well as retain old ones. Demand could also drop off and competition stiffen from rival companies including BizFilings, LegalShield, MyCorporation and RocketLawyer.
Still, LegalZoom estimates there is a $48.7 billion addressable market for its products.
LegalZoom has been adding new services, including a tax advisory arm that compete directly with H&R Block and Jackson Hewitt.
It's not the first time the company has filed for an IPO. In 2012, it filed but postponed the offering and withdrew two years later. A LegalZoom executive told The Wall Street Journal in 2014 it was "not the right time" as it saw public market conditions "dramatically worsen." At the time tech companies like Facebook were experiencing "troubled" public offerings.
From Your Site Articles
Related Articles Around the Web