microsoft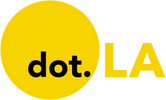 Get in the KNOW
on LA Startups & Tech
X
microsoft
Image courtesy of Shutterstock
Activision Blizzard asked Los Angeles Superior Court to dismiss a discrimination lawsuit filed against it by California's Department of Fair Employment and Housing, arguing the agency overstepped its authority by taking the matter to court.
The DFEH's lawsuit against Activision, filed in July 2021, accuses the Santa Monica-based publisher of "Overwatch" and the blockbuster "Call of Duty" franchise of fostering a "frat boy" culture in the workplace. The suit alleges that Activision permitted frequent drinking during office hours and looked the other way regarding sexual harassment of female employees.
This lawsuit is one of a growing number that pile up around Activision as it tries to finalize its $69 billion merger with Microsoft. The gaming firm's tactic is to now frame the DFEH's lawsuit as frivolous and the result of it meddling in the affairs of another government watchdog, the federal Equal Employment Opportunity Commission.
The EEOC filed its own discrimination lawsuit against Activision in September 2021, though it said it began investigating in 2018.
The EEOC's lawsuit found that Activision Blizzard managers discriminated against and sexually harassed employees who were female or pregnant, and that the company knowingly failed to address the issue. It's similar to several cases brought by private plaintiffs, including a current employee and the family of Kerri Moynihan, a woman who died by suicide at an Activision company outing in 2017.
"We are moving to dismiss the DFEH's Complaint because the agency violated its own rules, acted in bad faith, and undermined its authority to file this lawsuit," Activision said in a statement Wednesday. "Our motion comes just days after we joined the EEOC in opposing the sixth attempt by the DFEH to disrupt the federal settlement reached with the EEOC that already is helping Activision build a better and more inclusive workplace and providing relief and closure to current and former employees."
The DFEH didn't immediately return a request for comment.
In a May 6 filing in Los Angeles Superior Court first viewed by VentureBeat, Activision claimed there was "unprecedented inter-agency friction and government misconduct" afoot beginning in 2018 when the DFEH and EEOC began "overlapping" investigations into the same case.
There's no reason separate federal and state entities can't both make cases against Activision, but Activison's filing claims the DFEH violated ethics by poaching EEOC attorneys and assigning them to their own case against the gaming company, waging a media offensive to try and prevent the case being settled, citing DFEH director Kevin Kish's statements to the Washington Post where he said, "the most common response to harassment is nothing," and argued the DFEH had to "take a look at this."
The EEOC's case was settled in March of this year. The settlement requires Activision to create an $18 million fund to pay out victims of sexual harassment, pregnancy discrimination or sex-based retaliation who've been working at the company from September 2016 onward.
But not everyone felt that the $18 million settlement was just, including victims. The DFEH tried to block it, arguing that Activision could stand to pay far more – especially given that it brought in roughly $395 million in profits last quarter. That was down 36% from the year prior, but still, Activision could afford a heftier payout if it had to.
Image courtesy of Shutterstock
Activision Blizzard is facing yet another lawsuit—this time from the Big Apple.
The New York City Employees' Retirement System–along with various pension funds for the city's firefighters, police and teachers–filed suit against the Santa Monica-based video game publisher in Delaware's Court of Chancery last month, Axios reported on Wednesday.
The plaintiffs, all Activision Blizzard shareholders, claim that Activision CEO Bobby Kotick is responsible for devaluing the pension plans' investments by failing to adequately address allegations of sexual harassment and discrimination at the company.
Kotick and his fellow Activision directors are also accused of pushing the company's pending $69 billion merger with Microsoft "as a means to escape liability for their egregious breaches of fiduciary duty," according to the lawsuit.
"Given Kotick's personal responsibility and liability for Activision's broken workplace, it should have been clear to the Board that he was unfit to negotiate a sale of the Company," the lawsuit says. "But it wasn't."
In an email statement to dot.LA, Activision offered its standard response to lawsuits: "We disagree with the allegations made in this complaint and look forward to presenting our arguments to the Court."
The complaint alleges that Kotick and Activision's board harmed the pension plans' investments by undervaluing the company's stock and rushing into a deal with Microsoft after allegations of sexual misconduct and discrimination surfaced at the company. In November, the Wall Street Journal reported that Kotick knew about sexual misconduct allegations at Activision for years, but failed to inform the board or take action.
"It is now clear that during this lengthy tenure, Kotick was aware of numerous credible allegations of misconduct by the company's senior executives—but did nothing to address them or prevent further offenses," the lawsuit states. "Kotick therefore faced a strong likelihood of liability for breaches of fiduciary duty, together with other members of the Board."
Kotick has faced pressure to resign as CEO in the wake of such reports, but remains in charge of the company and is reportedly eligible for more than $500 million in stock awards as a result of the Microsoft deal.
Courtesy of Activision Blizzard.
Activision Blizzard shareholders on Thursday voted overwhelmingly in favor of approving the video game developer's $69 billion merger with Microsoft, paving the way for the gaming industry's largest-ever acquisition.
More than 98% of Activision shareholders voted in favor of the deal at a special meeting, following the recommendation of the Santa Monica-based company's board of directors. While the merger is expected to close by June 2023, the companies still need regulatory approval in the regions they do business in, including the U.S., the U.K., the European Union and China, Activision noted in a recent SEC filing.
Microsoft announced its plans to acquire the "Call of Duty" publisher for $95 per share in January—a premium on Activision's current stock price, which closed Thursday's trading at $76.70 per share.
"Today's overwhelmingly supportive vote by our stockholders confirms our shared belief that, combined with Microsoft, we will be even better positioned to create great value for our players, even greater opportunities for our employees, and to continue our focus on becoming an inspiring example of a welcoming, respectful, and inclusive workplace," Activision CEO Bobby Kotick said in a press release.
Despite Thursday's vote, antitrust regulators at the Federal Trade Commission or the Department of Justice could still look to block the deal for fears that it would have an anticompetitive effect on the gaming industry. Activision is already facing regulatory scrutiny over alleged sexual harassment and discrimination in its workplace—issues that have prompted several current and former employees to file lawsuits against the company.
In its first-quarter earnings report this week, Activision reported a year-on-year slump in both sales and profits, citing lower-than-expected demand for its latest "Call of Duty: Vanguard" title.
From Your Site Articles
Related Articles Around the Web