microsoft
microsoft
Microsoft will not acquire TikTok's U.S. operations after ByteDance rejected the company's offer.
The Redmond, Wash.-based tech giant was seen as a front-runner to acquire TikTok after President Trump set a mid-September deadline for reaching an agreement to continue TikTok's U.S. operations.
Oracle is now the only other company reportedly involved in acquisition negotiations. The reported purchase price is between $20 billion and $30 billion.
Oracle might seem like an unlikely candidate given its focus on enterprise software and lack of social media market share, but it's worth noting that co-founder and executive chairman Larry Ellison is a Trump supporter. The acquisition could also help the company's advertising and data business, The Guardian noted. Oracle is reportedly working with TikTok's existing U.S. investors, including General Atlantic and Sequoia Capital.
In a statement, Microsoft said its plan to acquire TikTik would have been good for the app's users while meeting "the highest standards" for security and privacy.
"ByteDance let us know today they would not be selling TikTok's US operations to Microsoft," the company said in a statement Sunday. "We are confident our proposal would have been good for TikTok's users, while protecting national security interests. To do this, we would have made significant changes to ensure the service met the highest standards for security, privacy, online safety, and combatting disinformation, and we made these principles clear in our August statement. We look forward to seeing how the service evolves in these important areas."
The Trump administration is citing suspicions that China-based owner ByteDance is sharing user data with the Chinese government. ByteDance and TikTok have denied those allegations.
One potential roadblock to Microsoft's offer was China's new export restrictions on AI technology, which put control of TikTok's core algorithms in question.
In early August, Microsoft said it was negotiating the purchase of TikTok's service in the U.S., Canada, Australia, and New Zealand, planning to own and operate the service in those markets if it could reach a deal with ByteDance.
At the time, Microsoft said it "would ensure that all private data of TikTok's American users is transferred to and remains in the United States. To the extent that any such data is currently stored or backed-up outside the United States, Microsoft would ensure that this data is deleted from servers outside the country after it is transferred."
Microsoft said previously it was working with Walmart on its bid.
In an executive order issued Aug. 6, Trump cited a "national emergency with respect to the information and communications technology and services supply chain" as the reason for the moratorium.
Trump has repeated that the federal government should be paid as part of a deal with TikTok, though The New York Times reported last month that "no one knows how that'd work."
This story was originally published on GeekWire.
Here are the latest updates on news affecting Los Angeles' startup and tech communities. Sign up for our newsletter and follow dot.LA on Twitter for more.
Today:
Trump could order ByteDance to divest of TikTok today, Bloomberg reports
HBCUvc and PledgeLA offer $5,000 grants to founders from HBCUs
HBCUvc and PledgeLA offer $5,000 grants to founders from HBCUs 
HBCUvu, a non-profit increasing racial diversity in venture capital, has partnered with PledgeLA to provide $5,000 grants to startup founders from historically Black colleges and universities. The program, dubbed the The Summer Lab Fund, is now accepting applications through August 6.
Supported by Crosscut Ventures, the fund will award equity-free grants to technology and tech-enabled startups founded by HBCU students and alumni. Selected startups will also receive mentorship and support from participating sponsors as well as access to HBCUvc and PlegeLA networks.
The funding opportunity, launched last week, is managed and operated by the current cohort of PledgeLA VC interns who were matched at firms across Los Angeles in a 10-week program.
PledgeLA is a cohort of tech companies and VC firms created by the Annenberg Foundation and the mayor of Los Angeles. Last week, the organization released results from its annual survey on diversity in tech companies across the city.
Current intern Evan Hamilton told dot.LA the plan is to establish the Lab Fund as an annual project. Although it only has three spots now, he said, if demand is high enough they will look to raise more funds.
"What I really hope for, as a result of this, is to encourage that pipeline of investors to go to HBCUs to find interesting entrepreneurial talents because as we've seen many times, most folks are in hoodies coming from Stanford," Hamilton said.
"Five thousand dollars is a nominal amount of money, but what it does is give someone that ability to say, 'I am an entrepreneur, I have been funded,'" Hamilton said. "It really doesn't take a lot to validate a lot of the thoughts, feelings and opinions that people have. If we're doing this correctly, we're going to help these companies grow, even the ones that aren't able to receive funding."
He said it hopes to dispel preconceived notions and encourage investors to look toward HBCUs for talent.
After applications close on August 6, interns will form an investment committee to present and review the interested companies, which come from industries including entertainment tech, retail, education services and sports. Winners of the fund will be announced August 14.
PledgeLA intern Liza Katsman hopes the thinking behind this initiative will one day extend beyond the HBCU ecosystem. She pointed out that entrepreneurs of different backgrounds - that had largely been excluded from tech companies - bring new perspectives and ideas that can turn into successful products or services.
"Diversity and inclusion is not just the right thing to do," Katsman said. "It's the smart thing to do."
dot.LA is a member of PledgeLA.
Trump and Microsoft Are Looking at TikTok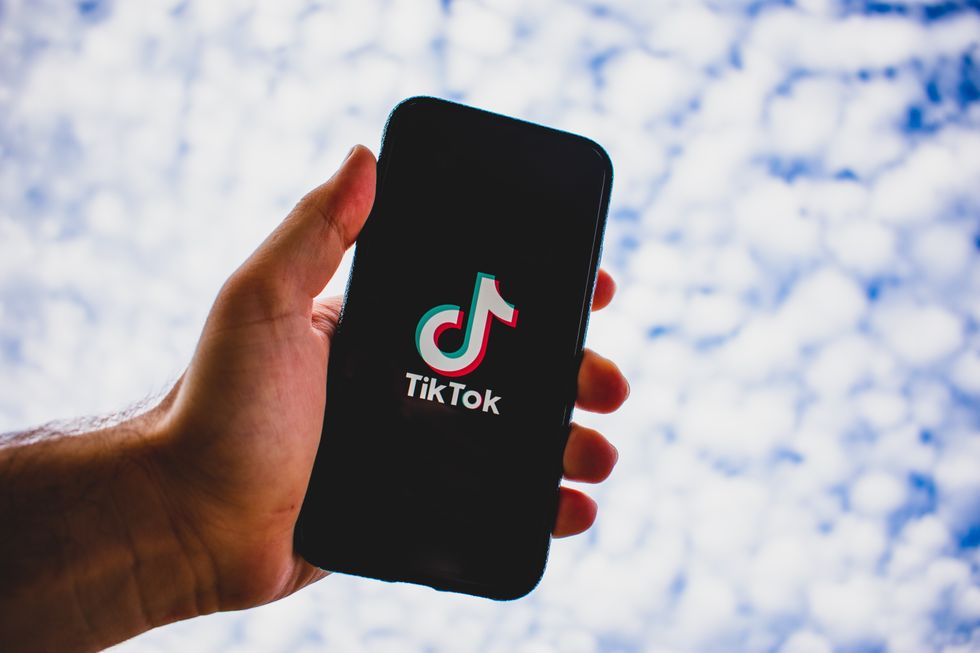 Amazon Tells Employees to Delete TikTok, Then Claims Directive Was Sent in Error
Microsoft is in talks to buy TikTok as President Donald Trump plans to ban it, various media reported Friday.
TikTok has come under increasing pressure from the administration that Chinese Internet company ByteDance is sharing data with Beijing and has threatened to ban it.

Bloomberg reported the Trump administration had planned to order ByteDance to divest of the Culver City-based company as early as Friday.
Microsoft could alter the question of ownership. It's unclear how advanced the talks are.

The White House could immediately be reached for comment.
But in an emailed statement a spokeswoman for TikTok said, "While we do not comment on rumors or speculation, we are confident in the long-term success of TikTok."
Trump's move would not come as a surprise. He told reporters on Friday: "We're looking at TikTok, we may be banning TikTok. We may be doing some other things. There's a couple of options."
Earlier this month, Trump suggested he would ban the app as punishment over China's handling of the coronavirus. Those comments came after Secretary of State Mike Pompeo told Fox News that the United States is considering whether to restrict TikTok and other social media apps amid concerns that information was being shared with China's communist government.
"We are taking this very seriously and we are certainly looking at it," Pompeo said.
In March, another Chinese company, Beijing Kunlun Tech sold the West Hollywood-based gay dating app Grindr for more than $600 million after the Committee on Foreign Investment in the United States forced it to divest.
Two months later, Beijing-based parent company ByteDance appointed Kevin Mayer, once widely considered Bob Iger's heir apparent at The Walt Disney company, to head TikTok in a move that would help distance itself from its Beijing parent company.
TikTok, has around 30 million active users and has increasingly become a favorite of advertisers to sell their products among the youth-oriented social media app.

Here are the latest headlines regarding how the novel coronavirus is impacting the Los Angeles startup and tech communities. Sign up for our newsletter and follow dot.LA on Twitter for the latest updates.
Today:
CA Gov. Newsom announces loosening of restrictions
Microsoft CEO Nadella isn't completely convinced about working from home permanently
CA Gov. Newsom announces loosening of restrictions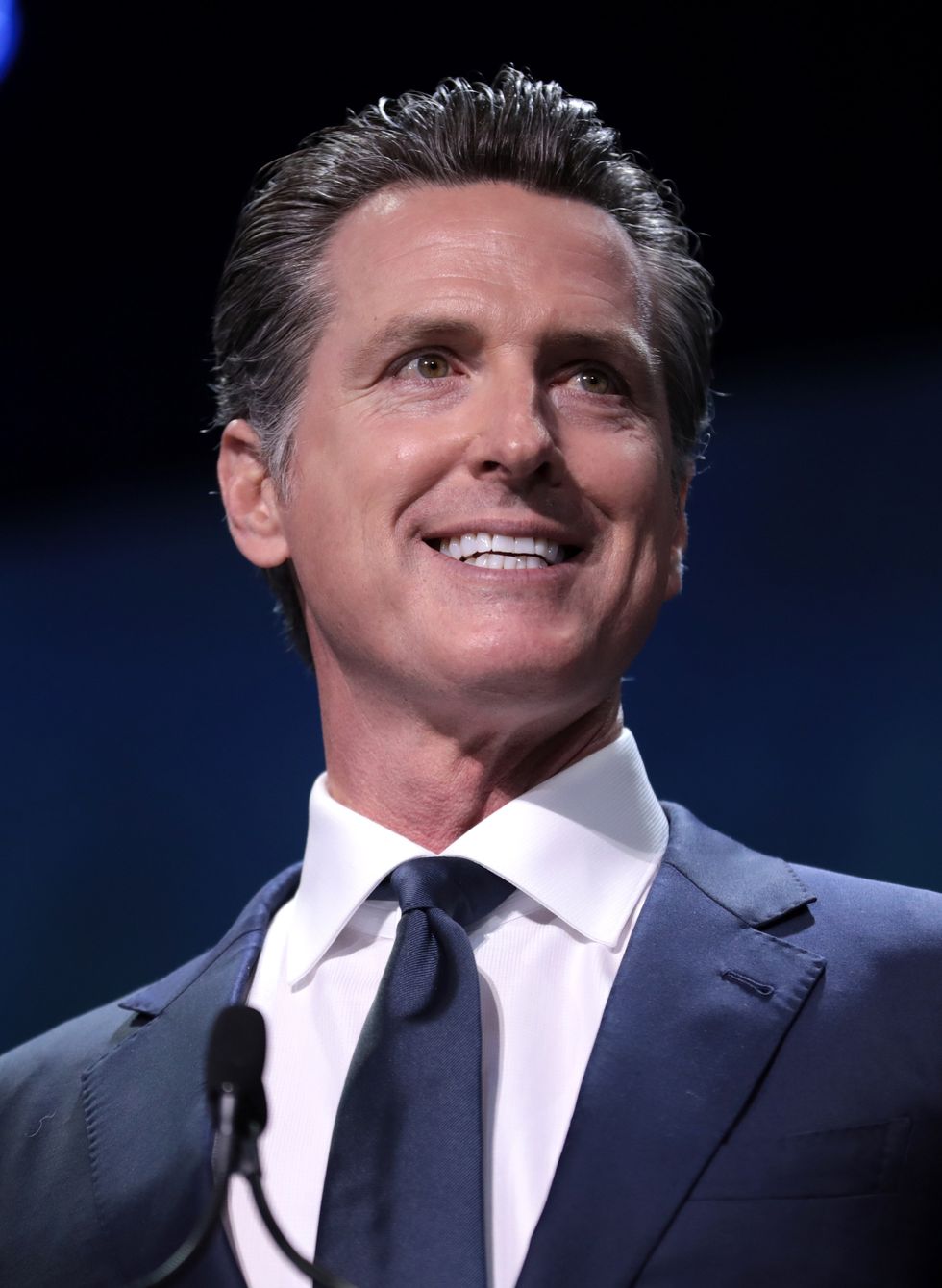 California Gov. Gavin Newsom announced at his daily update on Monday that "roughly" 53 of the state's 58 counties are now eligible to move into a less restrictive phase that may include reopening restaurants and office buildings, at each county's discretion. Newsom did not specify which five counties must remain under strict stay-at-home orders, but he mentioned that some of the "larger counties" will be able to advance their re-openings. The Governor emphasized that local officials will be empowered to move at their own pace based on local conditions.
"We are also looking forward in the next few weeks to a number of significant milestones that are worthy of highlighting," he continued.
If current rates hold, in-store retail could "be loosened up" statewide, and professional sports could resume without live spectators and under strict conditions as soon as the first week of June. Hair salons and barbershops are now eligible to open on a region-by-region basis and are candidates for statewide loosening if trends hold. Religious gatherings, too, were described as "a few weeks away – not months, weeks – if everything holds."
"We are encouraged by the progress and the only thing that will set us back is if we move too quickly," said Newsom.
Microsoft CEO Nadella isn't completely convinced about working from home permanently 
Microsoft is not taking the same financial beating as many of its peers due to the pandemic. Revenue jumped 15% in the first quarter of 2020, Microsoft Teams users increased by more than 70% in April, and the company's stock price is up 14% this year. But financials aren't everything to Microsoft CEO Satya Nadella.
He is still concerned about the changes to work that the coronavirus crisis is forcing. Nadella spoke with the staff of the New York Times this week about the challenges he's navigating as Microsoft's leader. "What I miss is when you walk into a physical meeting, you are talking to the person that is next to you, you're able to connect with them for the two minutes before and after," he said.
Nadella's concern doesn't appear to be shared widely throughout the technology industry. Twitter CEO Jack Dorsey notified staff this week that they should feel free to work from home indefinitely if they choose. Other big tech players have also given employees the option to telecommute for the rest of the year. --GeekWire
From Your Site Articles
Related Articles Around the Web