advertising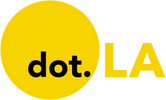 Get in the KNOW
on LA Startups & Tech
X
advertising
Mickey Mouse has won the latest battle in the streaming wars—but at a big cost.
Burbank-based Walt Disney Co. surpassed Netflix in total subscribers after signing up way more customers than expected during its most recent quarter. The strong growth helped boost the company's share price in after-hours trading on Wednesday and signaled that the streaming market isn't nearing saturation yet—despite the recent doom and gloom surrounding the business.
Yet Disney also lost $1.1 billion on streaming during the fiscal third quarter, much more than the roughly $300 million lost this time last year. That's likely a big reason why the company also announced price hikes for Disney Plus—its flagship streaming service— as the entertainment giant tries to generate more revenue from the money-losing business.
Disney Plus added 14.4 million subscribers, bringing the platform's total to 152.1 million. Counting sister services Hulu and ESPN Plus, Disney now has 221 million global subscribers, slightly more than the 220 million customers Netflix reported in July.
Disney's results beat analysts' expectations and bucked the negative trend facing streaming lately. Netflix has been reeling this year, losing more than 1 million customers and planning big changes to its business. Comcast's Peacock added no new paying subs during the previous quarter. And Warner Bros. Discovery is reversing course on streaming under its new management, canning original films for HBO Max.
Wall Street has largely changed its mind about streaming. After rewarding media giants with higher stock prices for investing in streaming services, investors are now reportedly more concerned about profits and return on investment. Several media companies, including Disney, are losing hundreds of millions of dollars per quarter to invest in streaming, hoping the profits come later. Investors have generally sent media stock prices tumbling this year.
On Wednesday, however, Wall Street was happy with Disney. The company's share price was up nearly 7% to $120.05 as of 2:20 p.m. PST in after-hours trading.
The surge in subscriber growth was somewhat overshadowed by the growing financial losses from the online business and the new plan to raise prices. The company blamed higher costs for programming technology and marketing. Disney also lowered its subscriber forecast for 2024.
Like Netflix, Disney plans to release an ad-supported tier later this year to give customers a cheaper option. But it turns out that's a bit of a bait and switch, as the version with ads won't cost less than what customers are currently paying.
Disney plans to charge $7.99 per month to stream with ads, the same price the company currently bills for ad-free service. The cost of Disney Plus without ads will increase $3 per month to $10.99 as of Dec. 8. The price of Hulu without ads is also going up, from $12.99 to $14.99. Hulu with ads is increasing $1 per month to $7.99. These price hikes come on the heels of ESPN Plus' cost increase from $6.99 to $9.99 per month.
Raising prices could make the streaming business more sustainable, but hiking subscription costs comes with some risk. Consumers are feeling the pinch from inflation and have already signaled that they're willing to cancel a "costly" subscription.
Netflix's second quarter went better than expected, which is to say that it was still pretty bad.
The streaming giant lost 970,000 subscribers from April through June, the company reported Tuesday, marking the first time that Netflix lost paying customers in two consecutive quarters. Most of the losses came in the U.S. and Canada, the company's most lucrative region in terms of revenue per customer.
Yet earnings reports are often about beating Wall Street's expectations (even if those estimates are really low) so Tuesday was, in a bizarre way, a good news day for Netflix. The nearly 1 million fewer members is less than half of what Netflix forecasted in April, when it predicted a decline in 2 million customers. Perhaps more importantly, Netflix is predicting a rebound soon: It plans to gain 1 million customers in the current quarter.
Netflix shares jumped more than 7% on the heels of the bad-but-not-that-bad financial report. That put the firm's stock price at $216.19 as of 3:36 p.m., which is still a far cry from the $691 price back in November.
"It just shows how badly the stock has been whacked that it's riding so strongly on less bad news than expected," George Seay, a Netflix shareholder and chairman of Annandale Capital, told CNBC.
The rosy views on Netflix's quarterly report might not be entirely about the smaller loss in subscribers. The rising share price could reflect confidence in Netflix's main plans of action—airing commercials and cracking down on password sharing—even if those won't bear fruit until at least 2023.
Netflix revealed Tuesday that it wants to launch its advertising subscription tier early next year after partnering with Microsoft, which will handle the ad sales and technology. Details are still light, but the idea is to give consumers a cheaper option than the standard monthly price of $15.49, among the most expensive subscriptions available. Consumers are increasingly adopting cheaper, ad-supported plans, a big reason why Netflix's rivals have gained ground lately.
"We know that there's price sensitivity," Netflix COO and Chief Product Officer Greg Peters said during an earnings call. "We're bringing a wider range of prices through the ad supported offering—a lower consumer-facing price—to be able to attract a broader set of members."
Netflix also provided more details on its coming crackdown on password sharing. The company believes there are 100 million households using Netflix without paying for it, a figure that amounts to almost half of its 220 million paying subscriber base. The streaming service is testing two ideas in Latin America to fix this. One is to charge roughly $3 per month to add a new member to an account. Next month, Netflix will try something else: limiting accounts to just one household unless they pay $3 per month to add more homes.
"Our goal is to find an easy-to-use paid sharing offering that we believe works for our members and our business that we can roll out in 2023," the company said in a letter to shareholders.
Until then, Netflix may need to rely on its content offerings. That was the case during the second quarter, when consumers collectively spent more than 1 billion hours watching the fourth season of "Stranger Things." The latest installment of the sci-fi franchise was the best English debut in the company's history.
"We're executing really well on the content side," Netflix Co-CEO Reed Hastings said Tuesday when asked what drove the slightly better-than-expected financial results. "If there was a single thing, we might say "Stranger Things."
"But again," Hastings added. "We're talking about losing 1 million instead of losing 2 million. So, our excitement is tempered."
From Your Site Articles
Related Articles Around the Web
Netflix's decision to partner with Microsoft for its ad-supported subscription plan could put the company on track to generate a multi-billion dollar ad business.
The struggling streaming giant could boost its revenue in the U.S. and Canada by $3 billion, or 20%, by 2024, Bloomberg Intelligence tech and media analyst Geetha Ranganathan recently wrote to clients. She added that Netflix could use ads to potentially monetize 25% of its U.S. and Canadian subscriber base, or about 19 million people.
Assuming the streaming service airs seven ads an hour, she estimated around $750 million in new quarterly ad revenue, or $3 billion for the year, in the U.S. and Canada. A more conservative estimate suggests a $1.25 billion revenue opportunity by 2024, she said.
"Given the average user spends two hours a day on the platform, Netflix's opportunity appears compelling," Ranganathan wrote.
The streaming giant has raced to introduce a cheaper subscription tier this year after it lost subscribers for the first time in a decade. Since Netflix set a tight deadline for itself to launch the low-cost plan, the company sought an outside partner to handle the ad sales and technology.
In tapping Microsoft, Netflix is choosing an established player in the online ad business—without having to work with a direct rival. Netflix reportedly kicked the tires on Comcast and Google, but both of those companies have their own streaming services. In addition, Microsoft offers strong privacy protections for consumers, Greg Peters, Netflix's COO and chief product officer, wrote in a blog post.
The outlook on Netflix has been dire lately; the company shed 200,000 subscribers at the start of the year and is expecting to lose two million more during the quarter that just ended. But with a global customer base of 222 million, it also has the potential to build a significant ad business.
Netflix is still in the "very early days" of developing its ad-supported plan, Peters said, adding that the company is reportedly aiming for a launch by year's end. Whenever Netflix starts airing commercials, it'll join an expanding roster of streaming services opting to sell cheaper subscriptions with ads, including Hulu, HBO Max and Peacock.
As consumers continue to cut the cord on traditional cable TV in favor of online streaming, they're increasingly opting for these less expensive plans. Spending on internet-connected TV ads, meanwhile, has rapidly risen in recent years, jumping 60% in 2021 alone, according to research from Insider Intelligence.
"Despite the lack of ad infrastructure, Netflix dominates U.S. streaming viewership, which we think will allow it to quickly ramp up ad revenue," Bloomberg's Ranganathan wrote.