Microsoft Says It Won't Block Activision Labor Unions
Samson Amore
Samson Amore is a reporter for dot.LA. He holds a degree in journalism from Emerson College. Send tips or pitches to samsonamore@dot.la and find him on Twitter @Samsonamore.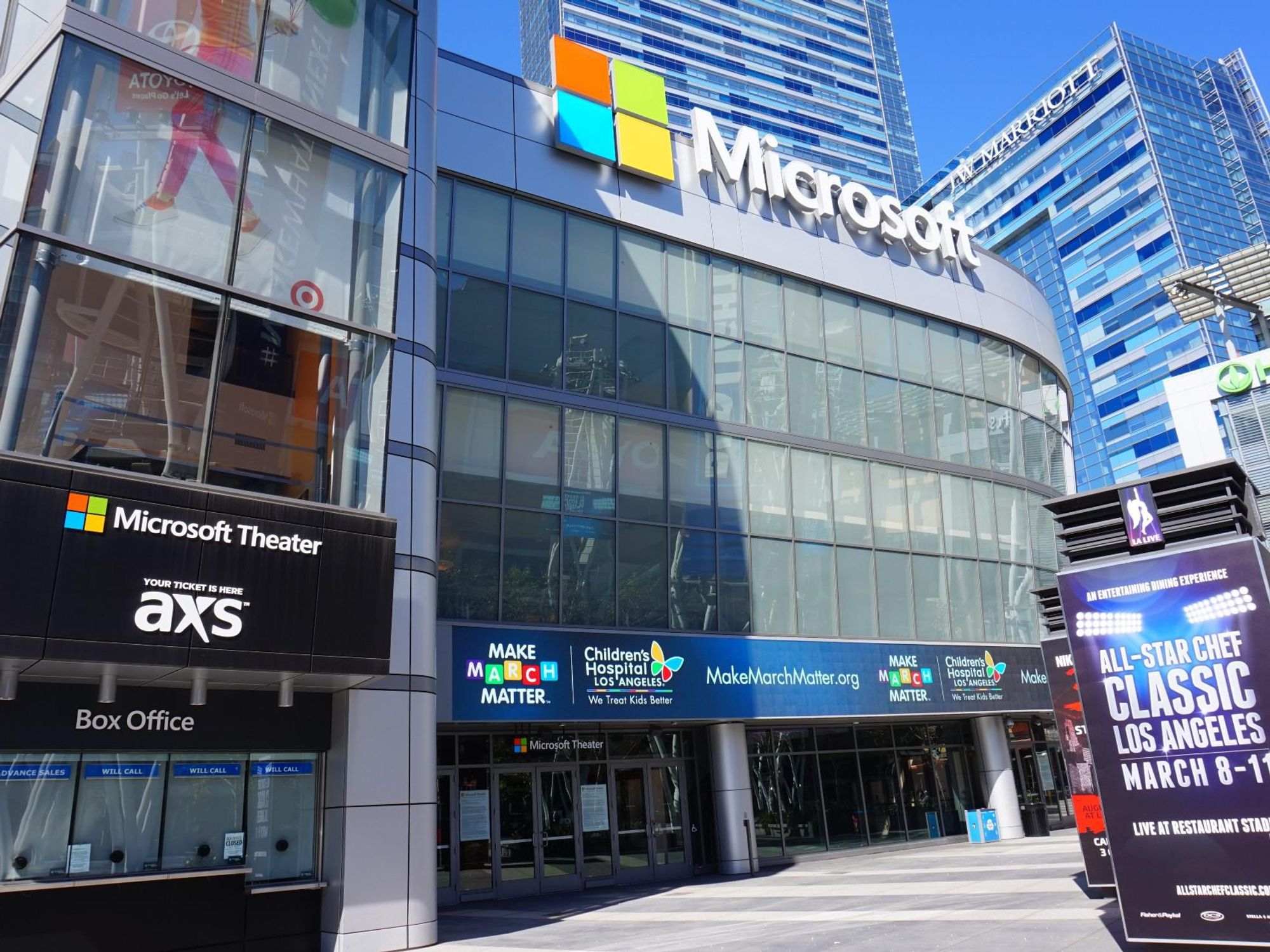 Image from Shutterstock
A Microsoft executive has said the company "will not stand in the way" of efforts by Activision Blizzard employees to create a labor union—though they stopped short of saying it would voluntarily recognize the first labor union at a major AAA video game publisher.
On Thursday, Microsoft corporate vice president and general counsel Lisa Tanzi told the Washington Post that the Seattle tech giant—which is currently in the middle of a $69 billion merger with Santa Monica-based Activision—"respects Activision Blizzard employees' right to choose whether to be represented by a labor organization and we will honor those decisions."
---
Tanzi's statement comes after workers at Activision subsidiary Raven Software sent a letter this week to Microsoft CEO Satya Nadella, in which they asked Nadella to urge Activision to voluntarily recognize their Game Workers Alliance union and "stop the union-busting campaign that is being waged against us."
In January, Activision failed to voluntarily recognize the Raven Software union, which represents more than 30 quality assurance testers who primarily work on the game developer's popular "Call of Duty" series. As the union noted in its letter to Nadella, an SEC filing this week disclosed that the terms of Microsoft's proposed merger with Activision do not allow Activision to "voluntarily recognize any labor union… or enter into a collective bargaining agreement" without Microsoft's approval.
With Raven Software employees now heading toward a National Labor Relations Board-sponsored membership vote that would force recognition of their union, they asked Nadella if Microsoft has "been involved in Activision Blizzard's response" to unionization efforts and whether it would put any conditions on a collective bargaining process with the union. The union's letter also criticized Activision for retaining the law firm Reed Smith, which it described as "well-known for advising clients on union-busting tactics."
Despite Tanzi's response, a spokesperson for the Communications Workers of America union representing Raven Software employees told dot.LA that "Microsoft has not responded to the workers directly and has not fully addressed the questions the workers raised in their letter, or agreed to tell Activision management to stop their union-busting campaign."
In a statement, an Activision spokesperson told dot.LA that the company "deeply respect[s] the rights of our employees to choose whether or not to elect a union, and believe that each eligible employee should have a say in this important decision."
They added, however, that Activision "believe[s] that a secret ballot [union] election is the best way for employees to exercise this right. If the company voluntarily recognizes the union, it would be taking that choice away from individual employees."
Earlier this week, Activision was hit with yet another sexual harassment lawsuit by an employee—the latest in a long line of legal and regulatory issues surrounding the company's workplace culture.
Samson Amore
Samson Amore is a reporter for dot.LA. He holds a degree in journalism from Emerson College. Send tips or pitches to samsonamore@dot.la and find him on Twitter @Samsonamore.
https://twitter.com/samsonamore
samsonamore@dot.la