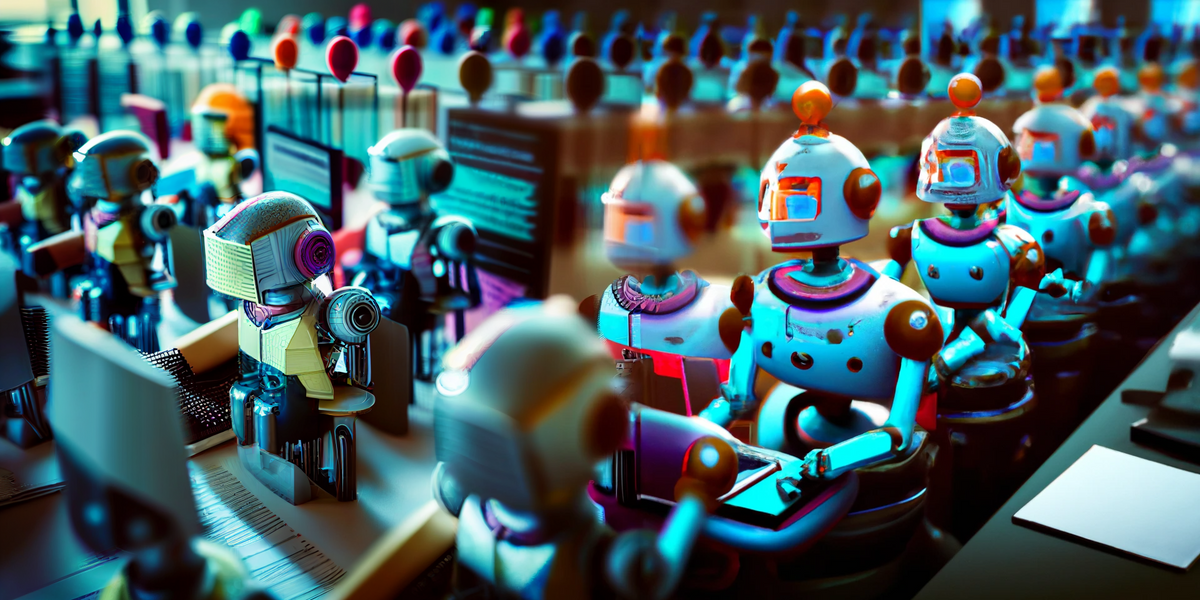 This is the web version of dot.LA's daily newsletter. Sign up to get the latest news on Southern California's tech, startup and venture capital scene.
This week's newsletter sponsor is WeWork. Unlock coworking spaces near you with WeWork All Access. Get 25% off WeWork All Access monthly membership fees for 5 months. Terms apply. Visit wework.com to get started.
According to a new report from Semafor, Microsoft is currently in negotiations to invest around $10 billion in OpenAI, the company behind the wildly popular ChatGPT writing app. Semafor reports that the funding round will likely include other companies, and could value OpenAI at around $29 billion. It's unclear whether or not terms have yet been finalized.
---
OpenAI was founded back in 2015 by a collective led by former Y Combinator President Sam Altman and Elon Musk, with the stated goal of developing "friendly" artificial intelligence technology that would benefit humanity as a whole. The project reflected Musk's ongoing personal concerns about AI development, which he's warned in the past could produce "scary outcomes." (He's even cited the iconic James Cameron film "The Terminator" as a worst case scenario, which indeed does sound VERY unfortunate.) Nonetheless, the Tesla and SpaceX founder resigned from the company's board in 2018; Altman continues to serve as CEO.
A Match Made in Asimov-ian Heaven
Microsoft invested $1 billion in both cash and cloud credits in OpenAI back in 2019, kicking off the two companies' "exclusive computing partnership." At that time, their emphasis was on the development of artificially intelligent "super computing technologies" to accompany Microsoft's Azure cloud platform. The Information first reported that Microsoft was considering an expanded investment in October of last year.
Under the terms of this new agreement, Microsoft ends up with a 49% overall stake in OpenAI; they'll receive 75% of the company's profits until their initial investment is recouped. In a relatively unusual move for a venture deal of this size, all investors will also apparently have a profit cap. Both Microsoft and OpenAI have thus far declined to comment.
Why the Big Bucks?
The benefits of Microsoft and OpenAI's collaboration are pretty clear for both parties. Microsoft gets to play a visible and public rule in developing the next generation of artificial intelligence technology, while OpenAI secures new funding, an enormous and popular testing ground for their latest apps and innovations, and an association with one of the largest and most established brand names in technology. As OpenAI requires such deep investment in computing power, it also makes sense to align with Microsoft, which owns and operates a massive cloud computing platform. (According to CEO Sam Altman, OpenGPT currently loses a few cents on every new prompt.)
The deal also keeps OpenAI's tech out of the hands of Microsoft competitors. According to Fortune, the company may soon add ChatGPT to its Bing search engine, providing a potential competitive advantage over Alphabet's industry-dominating Google platform. Bing could theoretically respond to search queries in natural language, even asking follow-up questions to potentially provide better, more accurate results than Google's standard algorithms.
More Than Meets the OpenAI
OpenAI's ChatGPT text generator – a chatbot that uses machine learning to compose clear, smooth prose based on suggested prompts – went viral on social media following its December 2022 release, largely due to its uncanny ability to simulate a human author and produce compelling text about far-out, "random," or zany topics. (For example, this brief essay about removing a peanut butter sandwich from a VCR, composed in the style of a Bible verse.)
The app has already become so popular, New York City public schools have had to block access to it, for fear that students may start to relying on it for their school work. Still, it works better in some scenarios than others. Gizmodo found that the app has had some success in composing academic articles that can fool scientific reviewers, and several companies have already started employing the technology for customer service systems. Even some professors see potential "exciting opportunities" in the technology. Nonetheless, the app has not proven to be a very successful blogger, is notably dishonest by nature and demonstrates a questionable level of bias around certain topics.
While ChatGPT may be the internet's current obsession, it's not even the first OpenAI project to capture the world's attention. The organization is also behind DALL-E, the deep learning software that generates digital images from written prompts.. Though Twitter immediately began using the software to generate goofy, shareable memes, it could potentially power far-reaching and deeply significant new innovations. Biological researchers have started working with DALL-E type systems to generate blueprints for new proteins, which could help improve the human body's ability to fight disease or accomplish other previously "impossible" tasks.
OpenAI has numerous other projects in the works as well. In December, they introduced POINT-E, which produces 3D "point cloud" images, also based on natural language prompts. Unlike larger and more complex AI art software, Point-E requires minimal processing power and only a few minutes to produce its simple images.
Open(L)AI?
OpenAI is currently headquartered in San Francisco, but there may be reason to think Los Angeles may soon benefit from the partnership between the companies; Microsoft, based in Washington, has a major outpost in Santa Monica (as seen here on Mapquest) and its recent Activision merger should keep them tied up in L.A. for the foreseeable future.
And the city has increasingly become a hub for AI interests: Disney Research Studios out of Glendale recently unveiled new AI de-aging technology, the L.A. Chargers recently partnered with the AI platform MeetKai for interactive fan experiences and of course, those M3GAN" sightings. Can't forget about M3GAN. - Lon Harris