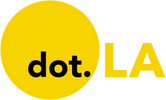 Get in the KNOW
on LA Startups & Tech
X

Big Changes Coming to Netflix After Catastrophic Earnings
Christian Hetrick
Christian Hetrick is dot.LA's Entertainment Tech Reporter. He was formerly a business reporter for the Philadelphia Inquirer and reported on New Jersey politics for the Observer and the Press of Atlantic City.
06:31 PM | April 19, 2022
After disrupting the film and television industry, Netflix is about to undergo some disruption itself.
The streaming service announced Tuesday that some big changes are on the way after a disastrous first quarter that sank its share price in after-hours trading. In response, the company vowed to crack down on password sharing—a longstanding issue that Netflix has largely ignored until recently—and co-CEO Reed Hastings all but confirmed that it will finally add an advertising-supported subscription option. The company is even "pulling back" on its spending growth to reflect its new financial reality.
---
"When we look at the last 20 years…we've gone through a lot of changes, and we've always figured them out one by one," Hastings said on Netflix's earnings call Tuesday. "We have a bunch of opportunity to improve, but coming out the other side, I'm pretty sure we'll look at this as really foundational in our continued journey."
Netflix shares cratered after investors learned that the streaming platform had lost subscribers for the first time in more than a decade last quarter—with its stock price down nearly 26% in after-hours trading, to under $259 per share. Netflix not only shed 200,000 subscribers from January through March, but said it expects to lose 2 million more in the current second quarter.
Part of the problem was that the company lost 700,000 subscribers after suspending its service in Russia, in protest of that country's invasion of Ukraine. But even excluding its Russian retreat, Netflix would have added only 500,000 paying customers last quarter—well below the 4 million it added in the year-earlier period, as well as the 2.5 million it had previously projected for the first quarter.

Netflix management told shareholders Tuesday that COVID-19 had clouded its outlook; the pandemic turbocharged growth in 2020 as consumers were stuck at home, leaving company leaders believing the subsequent slowdown was only a pandemic hangover.
Now, Netflix is acknowledging what many observers have long speculated: The original streaming giant has been battered by the streaming wars. After being caught flat-footed by the rise of streaming, legacy media giants like Disney and Warner Bros. Discovery have joined the market that Netflix essentially created, offering content and pricing that is often as good, if not better.
In a letter to shareholders, Netflix placed much of the blame on password sharing, estimating that 100 million households may be using accounts without paying for them. (The company has 222 million paying customers globally.) Netflix management said it sees a "big opportunity" to monetize those non-paying households.
The problem is "not a new thing," Hastings acknowledged. Indeed, account-sharing as a percentage of its paying membership hasn't changed much over the years, Netflix reported Tuesday, and may have even helped fuel its growth by getting more people to use the app. But coupled with other factors, Netflix now believes it is a major headwind—and with new user growth now at a standstill, the day of reckoning for password-sharing may soon be arriving.
The same can be said for Netflix's resistance to advertisements. Despite other streaming services luring customers with cheaper ad-supported options, Netflix hasn't budged when it comes to commercials—until now.
"Those who have followed Netflix know that I've been against the complexity of advertising and a big fan of the simplicity of subscription," Hastings said. "But as much as I'm a fan of that, I'm a bigger fan of consumer choice, and allowing consumers who would like to have a lower price and are advertising-tolerant get what they want makes a lot of sense."
Other changes may also be on the way. Netflix may have popularized "binge-watching" by giving consumers entire seasons of shows all at once, but some industry observers believe that approach fuels cancellations, since consumers can plow through a show then ditch the service before their next monthly bill.
Netflix plans to release the upcoming season of the fan favorite "Stranger Things" in two parts, which could keep some customers subscribed to the platform for a bit longer. Co-CEO Ted Sarandos described the approach as "satisfying for the binger or the one-at-a-time viewer as well." He also spoke positively of Netflix releasing some unscripted shows in "mini-batches" on a weekly basis.
One place where Netflix doesn't seem ready to budge is live sports, though Sarandos didn't completely close the door on that one, either.
"I'm not saying we'd never do sports, but we'd have to see a path to growing a big revenue stream and a big profit stream with it," he said.
Christian Hetrick
Christian Hetrick is dot.LA's Entertainment Tech Reporter. He was formerly a business reporter for the Philadelphia Inquirer and reported on New Jersey politics for the Observer and the Press of Atlantic City.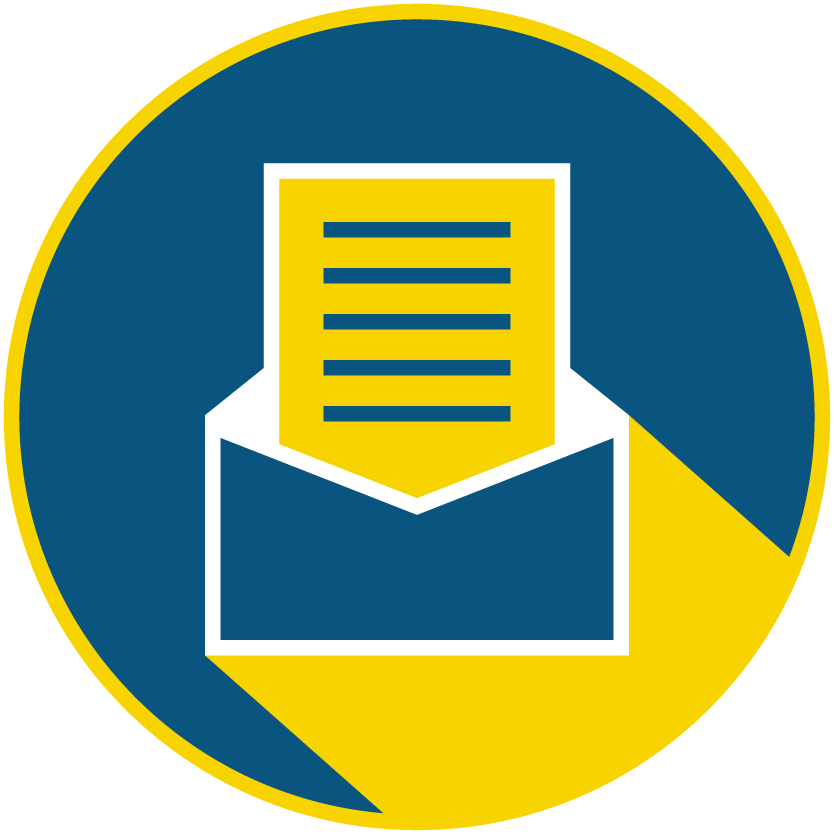 Subscribe to our newsletter to catch every headline.
04:02 PM | August 09, 2021
Beatrice Dixon is the founder of The Honey Pot Company, a plant-based feminine hygiene line created to provide women with healthy alternatives to feminine care.
The Honey Pot Company began with a dream — literally. In 2014, Dixon was struggling with an ongoing case of bacterial vaginosis. She visited her doctor and tried everything they recommended, but nothing worked.
Early one morning she was visited by her grandmother in a dream. She gave Dixon a list of ingredients and told her what to do.
When Dixon woke up, she immediately went to Whole Foods, where she was working at the time, and got the ingredients. Within a few days, the infection was gone. It was at this stage Dixon started working on Honey Pot and giving away the product to friends and seeing their results.

"There has never been a moment — not one time — to this day that I have ever questioned if this was a business if this was viable," Dixon says. "So when I was giving it away, I was giving it away because I needed to make sure that it worked. Because I had the intention of making it work."
Dixon says her "hack" for getting into retail comes down to creating prototypes that big retailers will appreciate as a token of commitment.
"When you're beginning a relationship, it's just like beginning any relationship. You got to go into that thing, intentional, and showing them from the beginning, how you run your ship. And so it's really important to show them how committed [you are] because prototypes are not cheap, and that communicates to the buyer that you came ready and that you're willing to show them where you're going," she says.
Today The Honey Pot Company sells feminine care products nationwide at Target, Walmart, Whole Foods, Walgreens and retailers across the U.S.
In this episode of the Behind Her Empire podcast, Dixon talks about starting her plant-based feminine care company, scaling the business from her kitchen to mass production, advice she has about getting your product into retail outlets, candid thoughts around fundraising and more.
Want to hear more of the Behind Her Empire podcast? Subscribe on Stitcher, Apple Podcasts, Spotify, iHeart Radio or wherever you get your podcasts.
dot.LA Audience Engagement Editor Luis Gomez contributed to this post.
From Your Site Articles
Related Articles Around the Web
Yasmin Nouri
Yasmin is the host of the "Behind Her Empire" podcast, focused on highlighting self-made women leaders and entrepreneurs and how they tackle their career, money, family and life.
Each episode covers their unique hero's journey and what it really takes to build an empire with key lessons learned along the way. The goal of the series is to empower you to see what's possible & inspire you to create financial freedom in your own life.
10:37 AM | January 12, 2022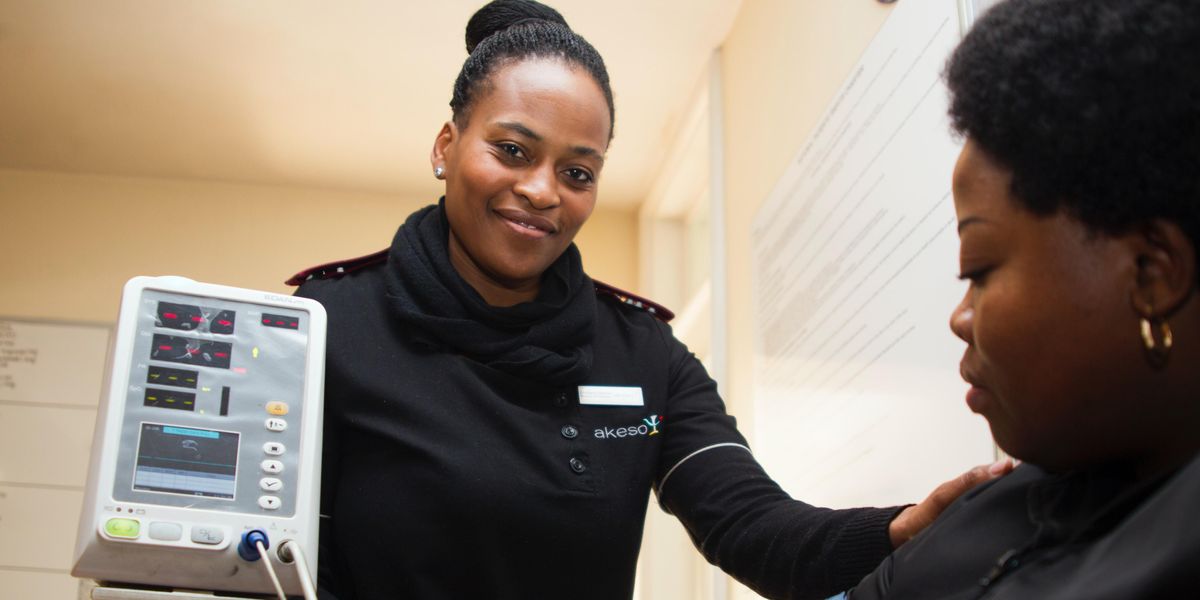 By all accounts, these are heady times for health-tech startups. In 2020, as the pandemic raged, a record $28.5 billion of venture capital poured into the U.S. biotech startup scene, according to Pitchbook data. New dollars inflated valuations for telehealth services, concierge medical practices and a slew of other startups designed to save doctors, hospitals and patients time and money.
But not everybody reaped the benefits. A survey of nearly 700 health startup leaders conducted by Rock Health in 2020 found that support for Black founders was largely inadequate. Black founders were more likely than white or Asian founders to bootstrap their companies, while most were based in the South or the Midwest—far from the funding hotbeds of the Northeast and West Coast.

These inequities formed the genesis for Jumpstart Nova, which bills itself as the first venture fund investing exclusively in Black-founded and Black-led health companies. The fund—a spinoff from Nashville-based venture capital firm Jumpstart Health Investors—announced Wednesday that it has raised $55 million from health care investors including Eli Lilly and Company, Cardinal Health and Atrium Health, oversubscribing its initial $30 million target.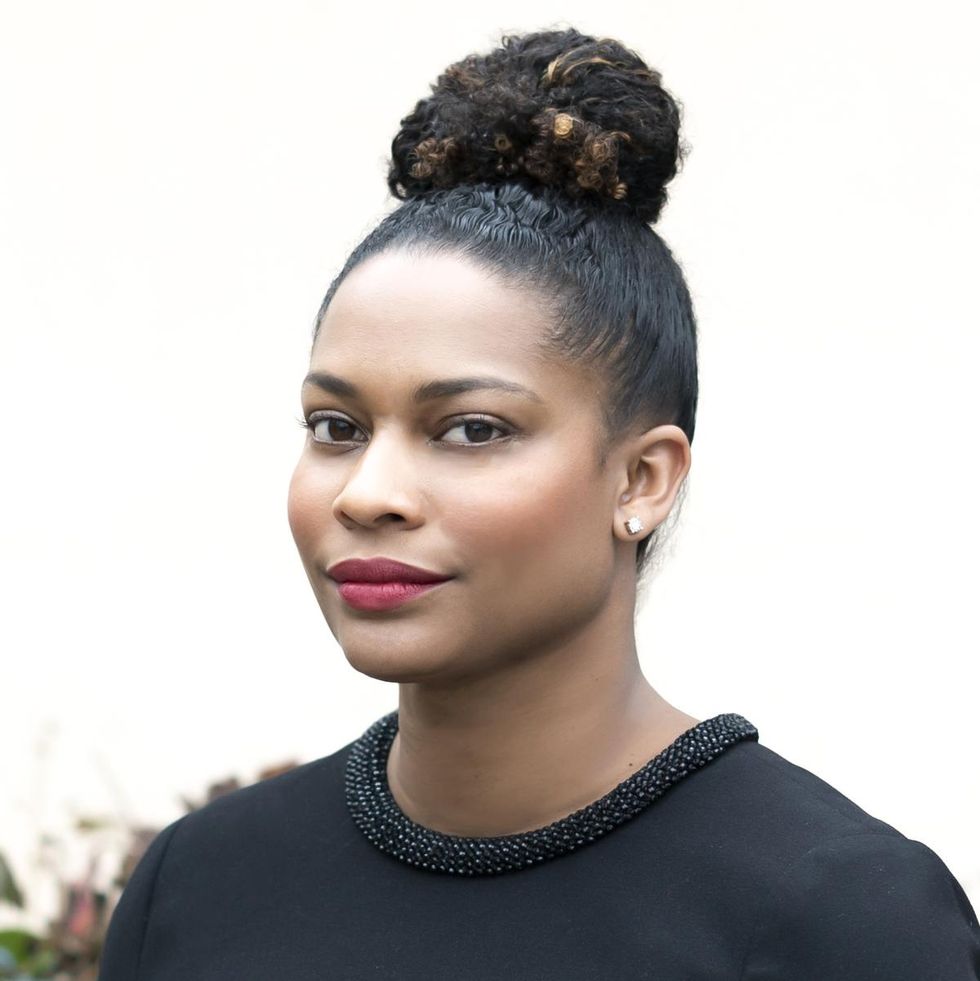 Jumpstart Nova partner Kathryne Cooper
Though Jumpstart is based in Tennessee, the Nova fund will have roots in Los Angeles, as well. Jumpstart Nova partner and native Angeleno Kathryne Cooper is based in L.A., and is working alongside Jumpstart co-founder Marcus Whitney to lead deals and manage the portfolio. Cooper brings an experienced background in the worlds of health care technology and startup investing. She previously managed an FDA-backed seed fund for the West Coast Consortium for Technology & Innovation in Pediatrics, and has served as an advisor to Backstage Capital, an L.A.-based venture fund for minority-led startups, as well as the city of Los Angeles' Women in STEM (WiSTEM) initiative.
"[Black people] have been overlooked traditionally for investments from the venture space, and I believe that talent is equally distributed and anyone can build within health care," Cooper told dot.LA. "So I think it was a unique market opportunity to create a fund that invests exclusively in Black founders."

According to Jumpstart, of the nearly 785,000 companies in the U.S. health care sector today, only around 35,000—or less than 5%—are Black-owned. The venture fund is hoping to eliminate certain processes baked into the venture capital world that it believes make it harder for minority founders to access funding. For instance, instead of relying on in-person meetings that require founders to fly out to L.A. or Nashville, it is soliciting founders from all over the U.S.—an attempt to rectify some of the geographical inequities that leave many Black founders at a disadvantage.
"I think protocols like that are helpful because some of these methodologies have chronically underserved certain types of founders," Cooper said. "And we don't make the same mistake, even though we're investing in Black founders."
Keerthi Vedantam
Keerthi Vedantam is a bioscience reporter at dot.LA. She cut her teeth covering everything from cloud computing to 5G in San Francisco and Seattle. Before she covered tech, Keerthi reported on tribal lands and congressional policy in Washington, D.C. Connect with her on Twitter, Clubhouse (@keerthivedantam) or Signal at 408-470-0776.