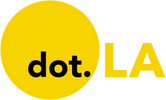 Get in the KNOW  
  on LA Startups & Tech  
X
Big Changes Coming to Netflix After Catastrophic Earnings
Christian Hetrick
Christian Hetrick is dot.LA's Entertainment Tech Reporter. He was formerly a business reporter for the Philadelphia Inquirer and reported on New Jersey politics for the Observer and the Press of Atlantic City.
06:31 PM | April 19, 2022
After disrupting the film and television industry, Netflix is about to undergo some disruption itself.
The streaming service announced Tuesday that some big changes are on the way after a disastrous first quarter that sank its share price in after-hours trading. In response, the company vowed to crack down on password sharing—a longstanding issue that Netflix has largely ignored until recently—and co-CEO Reed Hastings all but confirmed that it will finally add an advertising-supported subscription option. The company is even "pulling back" on its spending growth to reflect its new financial reality.
---
"When we look at the last 20 years…we've gone through a lot of changes, and we've always figured them out one by one," Hastings said on Netflix's earnings call Tuesday. "We have a bunch of opportunity to improve, but coming out the other side, I'm pretty sure we'll look at this as really foundational in our continued journey."
Netflix shares cratered after investors learned that the streaming platform had lost subscribers for the first time in more than a decade last quarter—with its stock price down nearly 26% in after-hours trading, to under $259 per share. Netflix not only shed 200,000 subscribers from January through March, but said it expects to lose 2 million more in the current second quarter.
Part of the problem was that the company lost 700,000 subscribers after suspending its service in Russia, in protest of that country's invasion of Ukraine. But even excluding its Russian retreat, Netflix would have added only 500,000 paying customers last quarter—well below the 4 million it added in the year-earlier period, as well as the 2.5 million it had previously projected for the first quarter.

Netflix management told shareholders Tuesday that COVID-19 had clouded its outlook; the pandemic turbocharged growth in 2020 as consumers were stuck at home, leaving company leaders believing the subsequent slowdown was only a pandemic hangover.
Now, Netflix is acknowledging what many observers have long speculated: The original streaming giant has been battered by the streaming wars. After being caught flat-footed by the rise of streaming, legacy media giants like Disney and Warner Bros. Discovery have joined the market that Netflix essentially created, offering content and pricing that is often as good, if not better.
In a letter to shareholders, Netflix placed much of the blame on password sharing, estimating that 100 million households may be using accounts without paying for them. (The company has 222 million paying customers globally.) Netflix management said it sees a "big opportunity" to monetize those non-paying households.
The problem is "not a new thing," Hastings acknowledged. Indeed, account-sharing as a percentage of its paying membership hasn't changed much over the years, Netflix reported Tuesday, and may have even helped fuel its growth by getting more people to use the app. But coupled with other factors, Netflix now believes it is a major headwind—and with new user growth now at a standstill, the day of reckoning for password-sharing may soon be arriving.
The same can be said for Netflix's resistance to advertisements. Despite other streaming services luring customers with cheaper ad-supported options, Netflix hasn't budged when it comes to commercials—until now.
"Those who have followed Netflix know that I've been against the complexity of advertising and a big fan of the simplicity of subscription," Hastings said. "But as much as I'm a fan of that, I'm a bigger fan of consumer choice, and allowing consumers who would like to have a lower price and are advertising-tolerant get what they want makes a lot of sense."
Other changes may also be on the way. Netflix may have popularized "binge-watching" by giving consumers entire seasons of shows all at once, but some industry observers believe that approach fuels cancellations, since consumers can plow through a show then ditch the service before their next monthly bill.
Netflix plans to release the upcoming season of the fan favorite "Stranger Things" in two parts, which could keep some customers subscribed to the platform for a bit longer. Co-CEO Ted Sarandos described the approach as "satisfying for the binger or the one-at-a-time viewer as well." He also spoke positively of Netflix releasing some unscripted shows in "mini-batches" on a weekly basis.
One place where Netflix doesn't seem ready to budge is live sports, though Sarandos didn't completely close the door on that one, either.
"I'm not saying we'd never do sports, but we'd have to see a path to growing a big revenue stream and a big profit stream with it," he said.
Christian Hetrick
Christian Hetrick is dot.LA's Entertainment Tech Reporter. He was formerly a business reporter for the Philadelphia Inquirer and reported on New Jersey politics for the Observer and the Press of Atlantic City.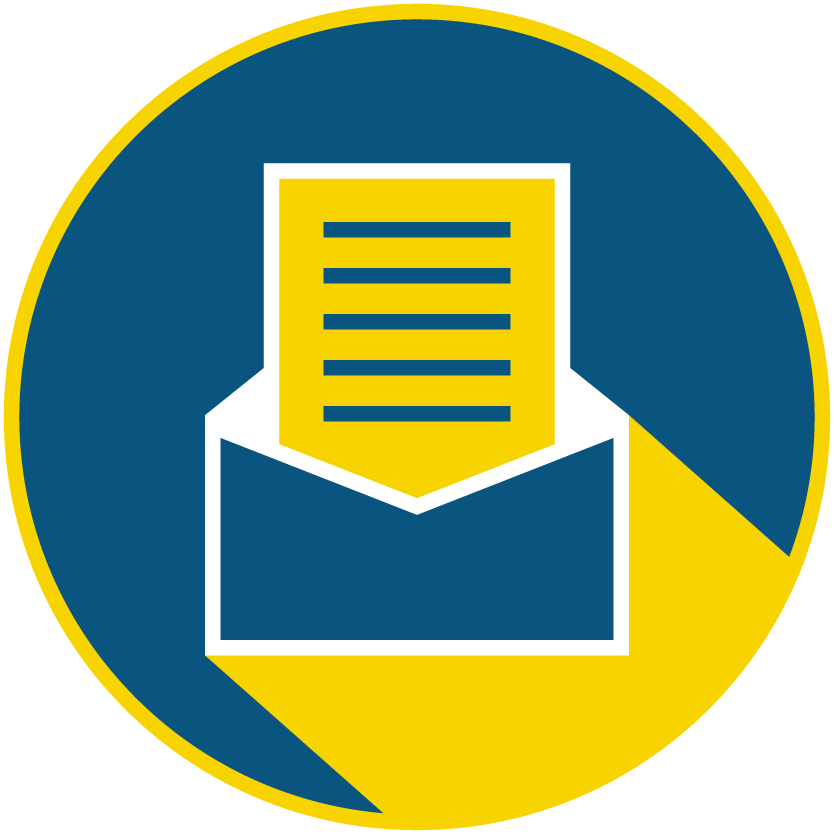 Subscribe to our newsletter to catch every headline.
06:58 AM | April 19, 2021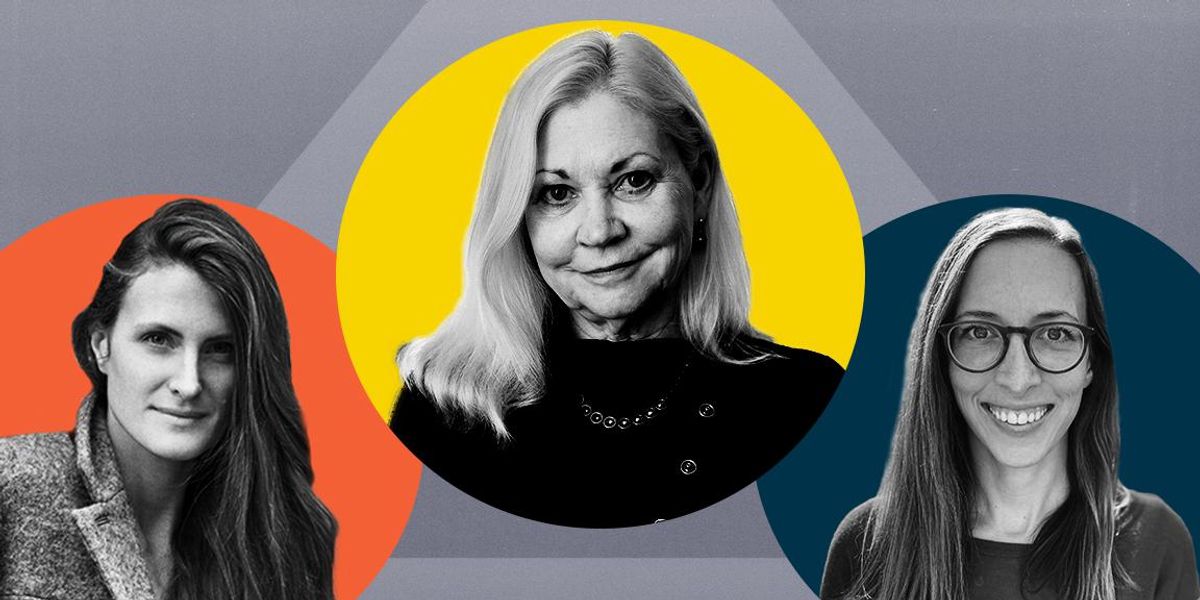 Ara Katz, a serial entrepreneur and founder of probiotic company Seed tops our list. Katz found a niche in a multi-billion dollar industry, but she acknowledges that this past year has been especially tough for women, as the pandemic forced millions to drop out of the workforce.

"It is not lost on me what a privilege it is to be building a company as a female founder and mother given how impactful the pandemic and the past year has been on women and mothers in the workforce," said Katz. "My best advice to founders is to build with abandon — it is contagious, amplifying and makes it all meaningful."
Nationally, female-founded or co-founded companies earned less than 3% of all venture capital in 2020, according to data from Pitchbook. Although women founders say they still face issues of sexism and encounter more obstacles than their male counterparts, there are signs of improvement. In the first quarter of this year, women entrepreneurs reeled in $9.8 billion in capital investment nationally – an all-time high in quarterly investments over the past 12 years.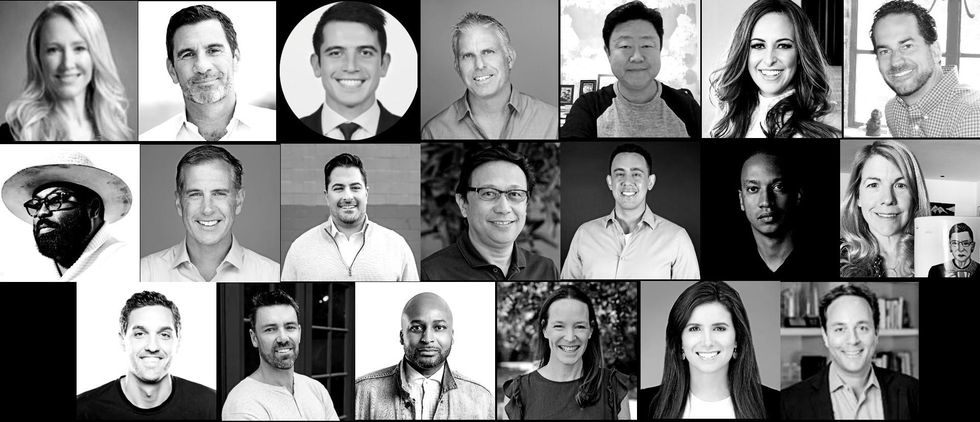 We asked L.A.'s top VCs to tell us which female founders they have their eyes on as part of our Q1 sentiment survey.
In Los Angeles, Long Beach and Santa Ana, $544 million was poured into female founded startups alone over that time.

Therese Tucker, founder of fintech company BlackLine, which also made our list, said that it's important for women to find people who believe in them as they build their companies.
"Don't be intimidated by condescension," Tucker said, "Look for people you can actually partner with who 'get' your business."
And just as importantly, founder of health platform Kensho, Krista Berlincourt, said stay true to who you are.
"It is not easy. And you'll be surrounded by men, so just find the people who get you and your vision, hold onto them tight, and go for it. Then remember that soft is strong. You don't have to 'crush it' to be successful," she said. "Be you. Be flexible. Soften. Grow. That's the only thing that has ever worked," Berlincourt added.
Here's the complete list: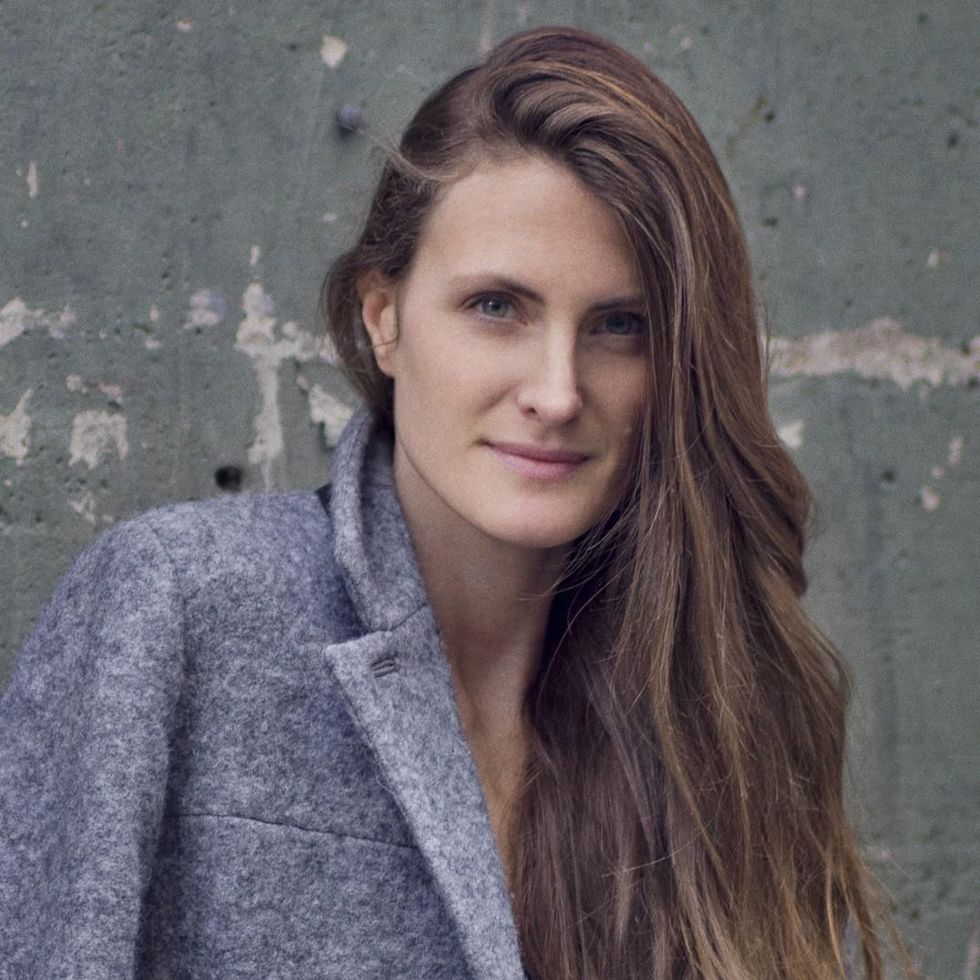 Ara Katz, Seed
Ara Katz
Ara Katz is the co-founder and co-CEO of Seed, a Venice-based probiotic company designed to improve health and digestion. Katz's experience as a breastfeeding mother led her to explore the importance of microbes and their impact on bodily health. Among other leading roles, Katz was co-founder and CMO of ecommerce marketplace Spring, which was sold to ShopRunner in 2018. She was also on the founding team of Beach Mint, an e-commerce company for fashion and lifestyle brands.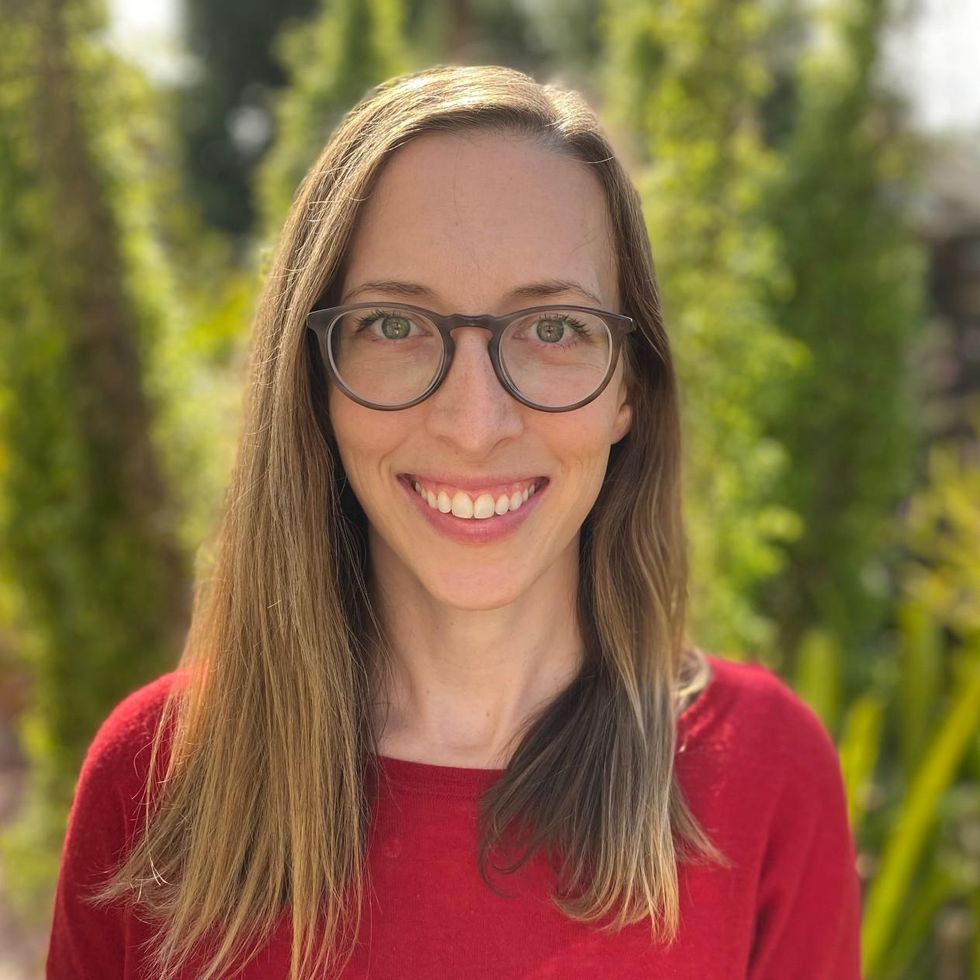 Claire Schmidt, AllVoices
Claire Schmidt
Claire Schmidt aims to empower workers through AllVoices, an anonymous reporting and management platform, which allows employees to report issues in the workplace. The LA-based company has raised a total of $4.1 million with investments by Crosscut, Greycroft, Halogen Ventures and dot.LA founder Spencer Rascoff. Inspired by the the MeToo movement, the platform lets employees alert management to problems like discrimination, harrasment, or work bias. Prior to roles at AllVoices, Schmidt was vice president of technology and innovation at Fox properties and senior director of giving at Thrive Market, an e-commerce platform for organic products.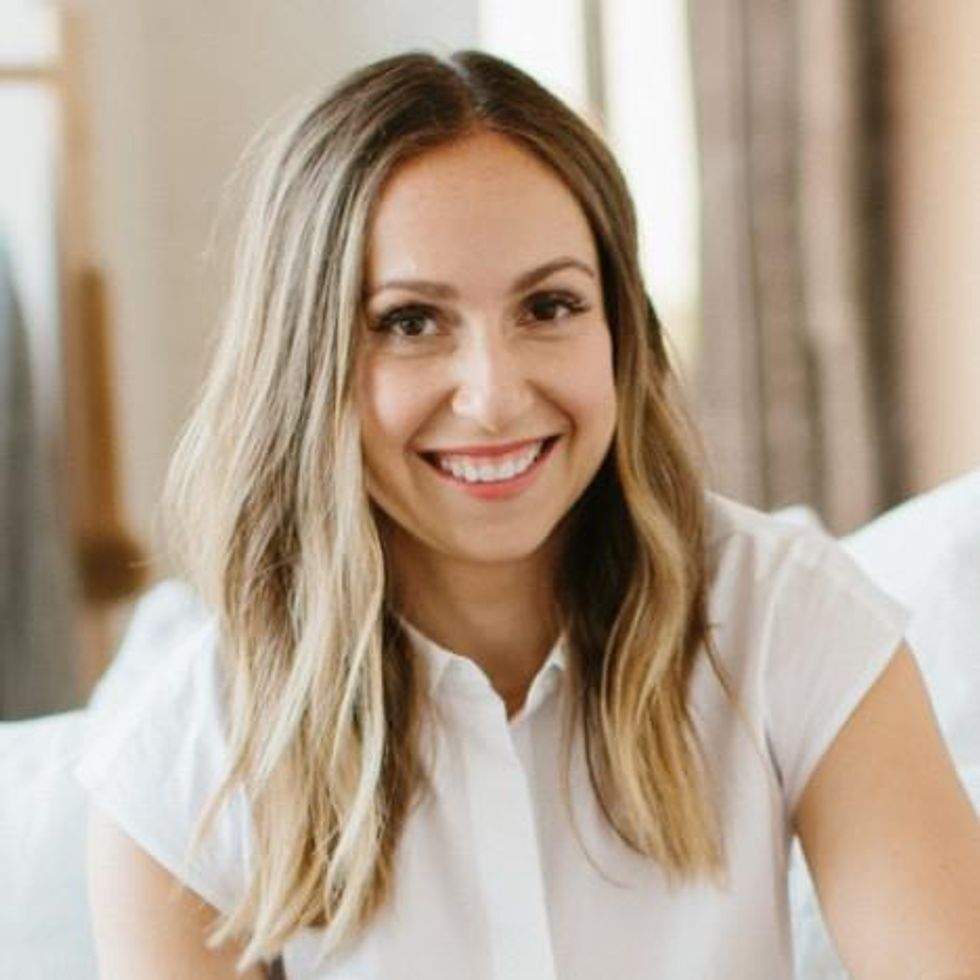 Ariel Kaye, Parachute
Ariel Kaye used her design and brand background to launch Parachute in 2014. Parachute is a direct-to-consumer bedding brand based in Culver City. The startup has raised over $47 million in funding to date with investments by H.I.G Capital, Jaws Ventures and Brilliant Ventures. The brand avoids chemicals and synthetics in their products putting an emphasis on sustainability.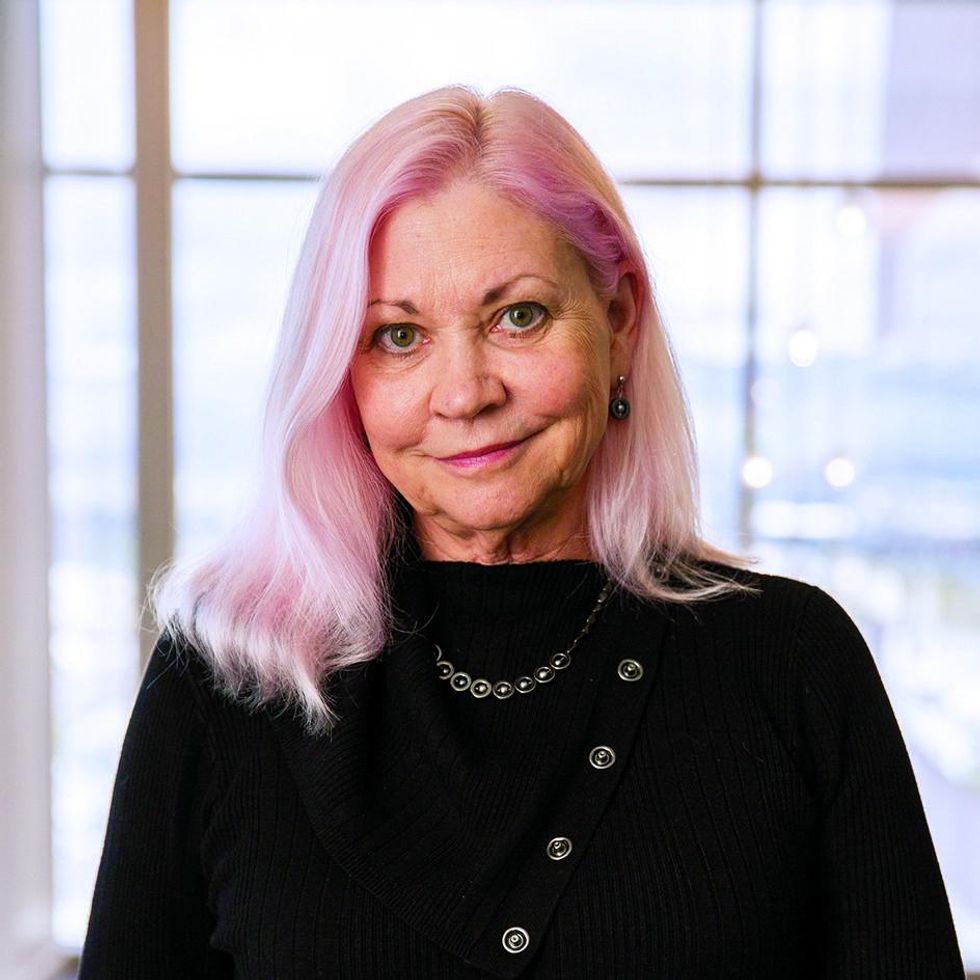 Therese Tucker, BlackLine
Therese Tucker is the founder and executive chair of BlackLine, an LA-based platform for accountants that takes on repetitive or complicated tasks. BlackLine pulled in nearly $352 million in revenues in 2020, and expects to grow that to at least $410 million this year. Ranked among Fortune's '50 fastest growing' women led companies in 2016, the company also received first place in G2's "Best Finance Products of 2021" ranking.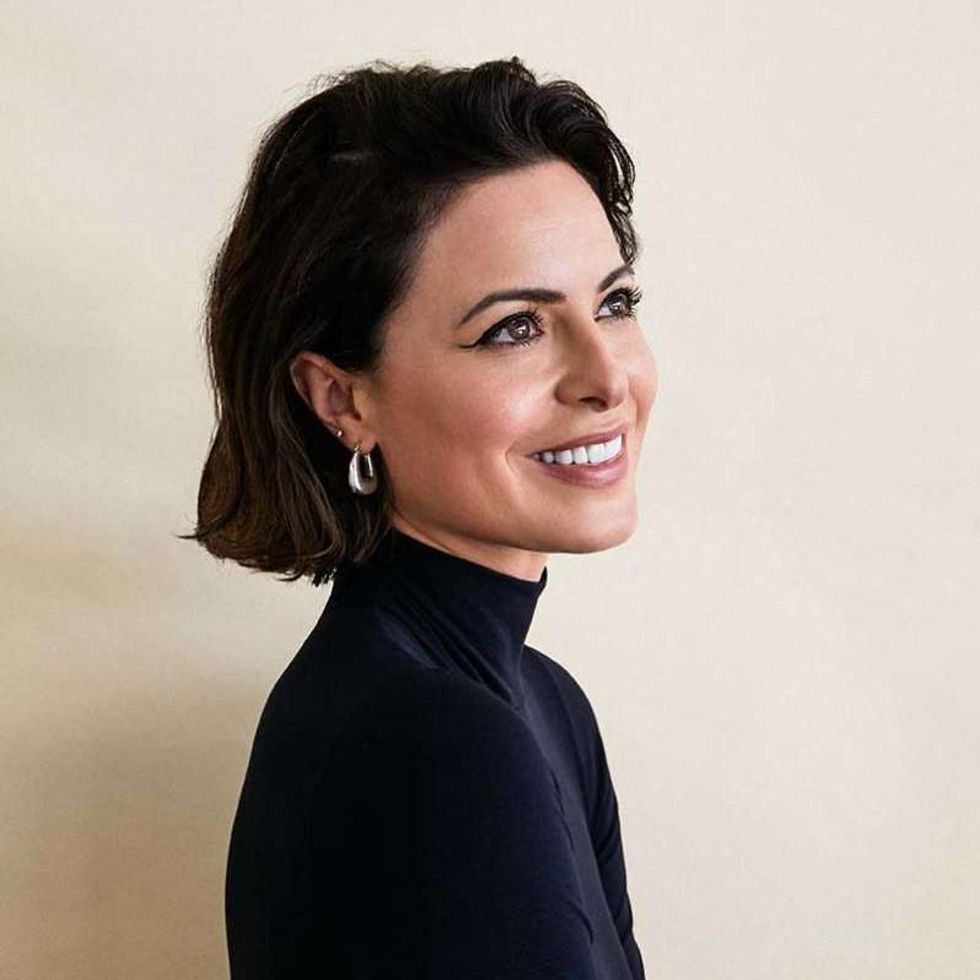 Sophia Amoruso, Nasty Gal
Southern California native Sophia Amoruso is the founder and former owner of Nasty Gal, a multi-million dollar clothing store originally started on eBay. Nasty Gal was sold at a value of $20 million, including $15 million in debt, to BooHo in 2017. Amoruso's newest project is an eight-week entrepreneurship course called Business Class, which aims to help female business leaders begin or grow their small businesses. The New York Times bestseller author of#GIRLBOSS, she detailed her entrepreneurial story that was later made into a Netflix series.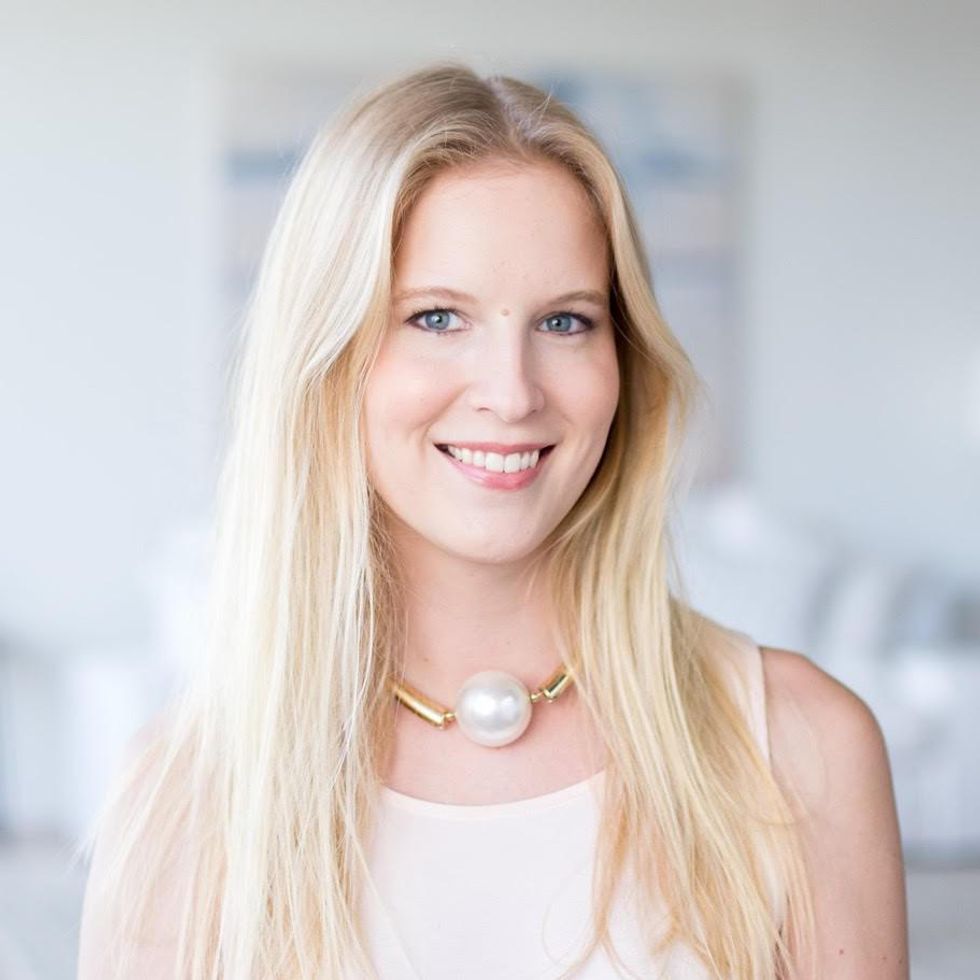 Madeline Fraser, Gemist
Madeline Fraser is the CEO and founder of Gemist, a mobile app that allows users to design a ring and try it on at home before they buy. Fraser used her experience in growing tech-startups to create one of her own. The sustainable jewelry brand raised $1 million in funding in its first seed round in 2019 and last year was backed by De Beers Group Ventures, Hawke Ventures and Monique Woodward last year for an undisclosed amount.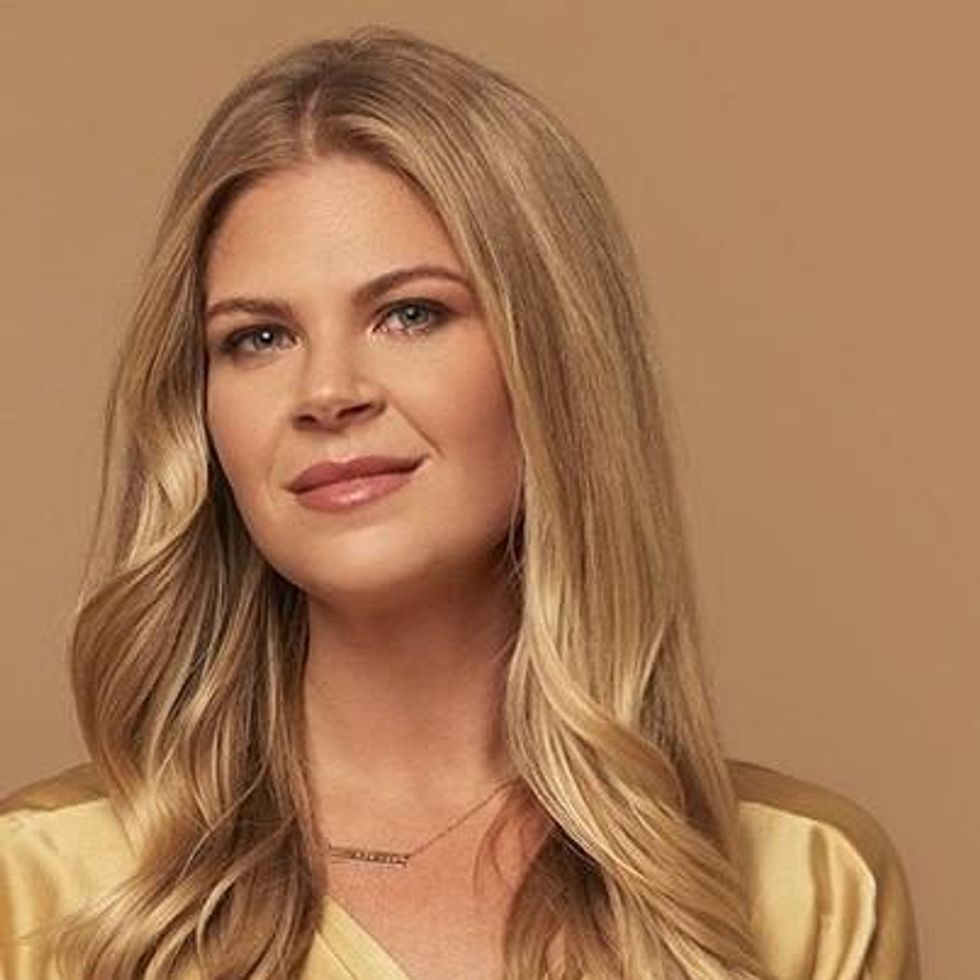 Krista Berlincourt, Kensho
Berlincourt is the CEO and co-founder of Kensho, an Los Angeles-based health platform and guide to natural medicine. Kensho provides users with specialized wellness services from surfing to acupuncture. The company has raised $1.3 million and is backed by top investors like CrossCut Ventures, Female Founders Fund and Evolve Ventures. Prior to creating her own company, Berlincourt worked in public relations at venture-backed Simple.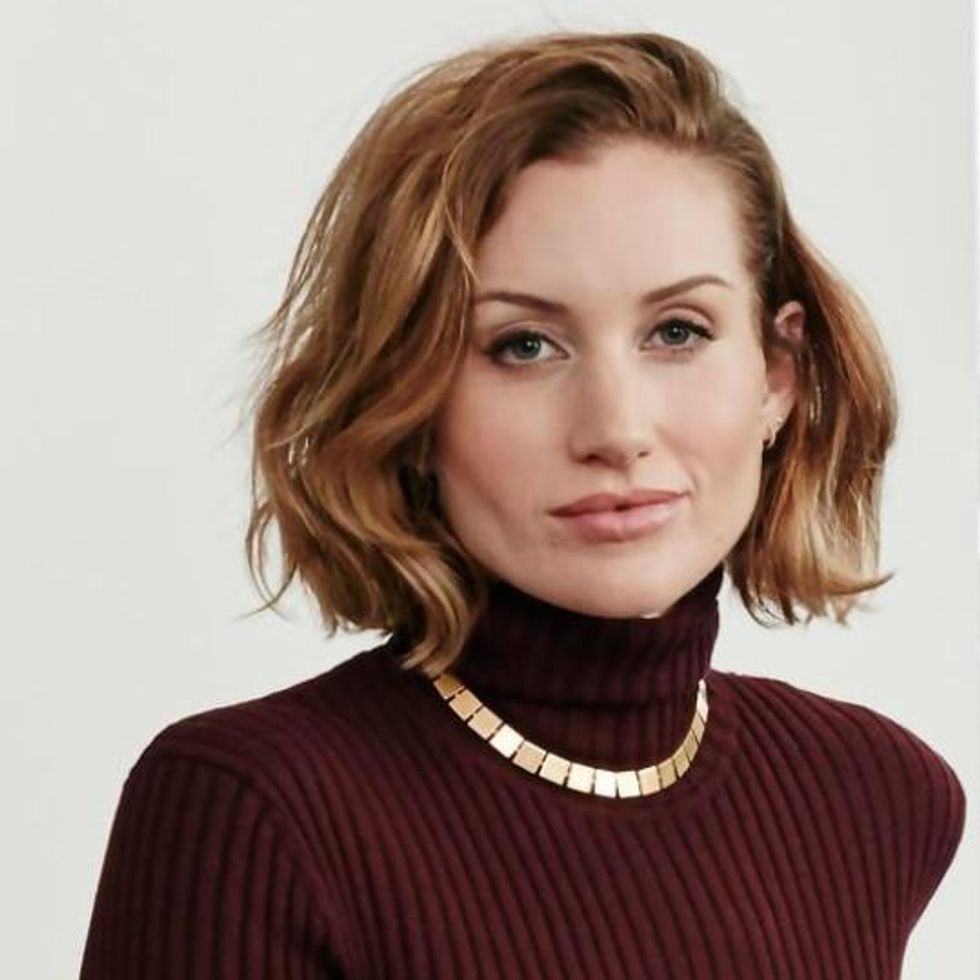 Katherine Power, Who What Wear
Katherine Power co-founded Who What Wear 15 years ago out of frustration with a fashion industry that was often out of reach for many. The brand focuses on providing affordable and size-inclusive fashion. She is now CEO of Clique Media Group, a parent company that oversees Who What Wear and other consumer brands. As of 2017, Clique Media Group raised over $15 million in funding with investments by Amazon, Greycroft and e.ventures. Power was also listed in Fortune's 40 under 40 in 2016.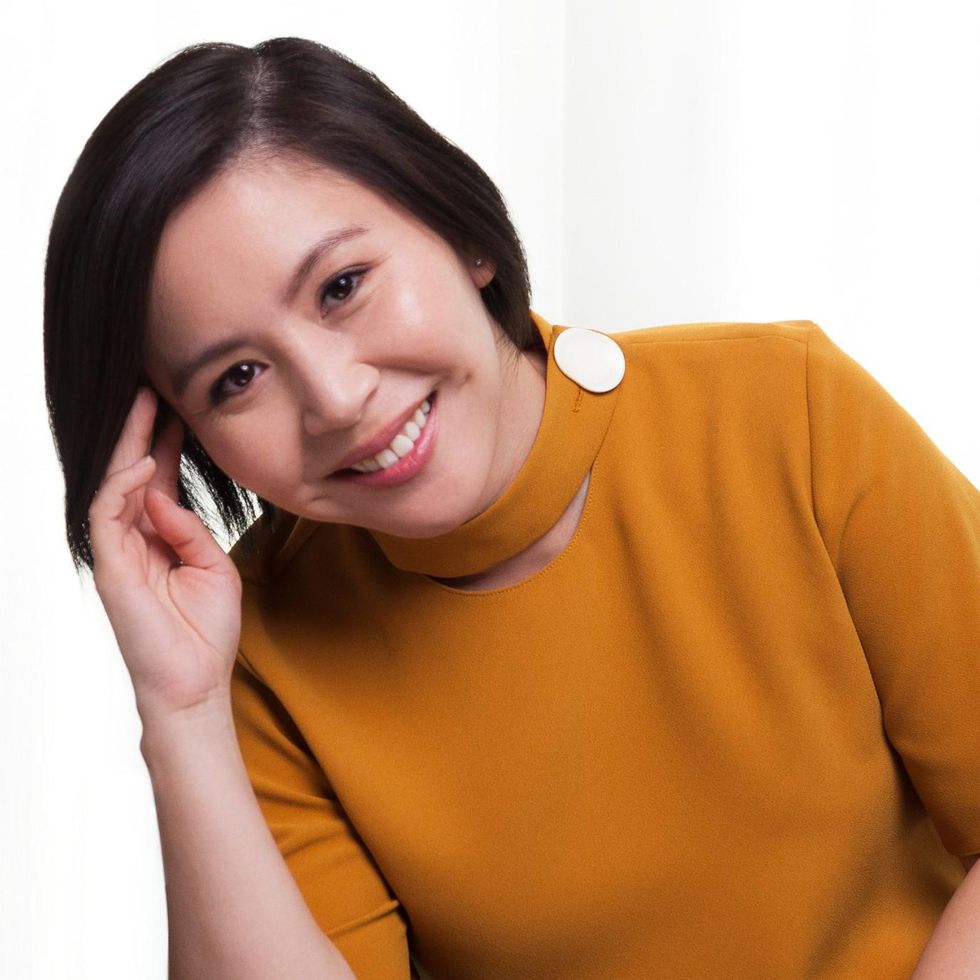 Cat Chen, Skylar
Cat Chen is the founder and CEO of Skylar, a fragrance and body care brand. Chen developed a hypo-allergenic and cruelty free fragrance after being dismayed by the lack of clean ingredients in high-priced perfumes. The company founded in 2017 has raised a total of $11 million backed by Amplify, FirstMark Capital and GingerBread Capital. Prior to Skylar, Chen was was an executive of operations at The Honest Company, where she helped grow the company to $300 million of revenue in her four years there.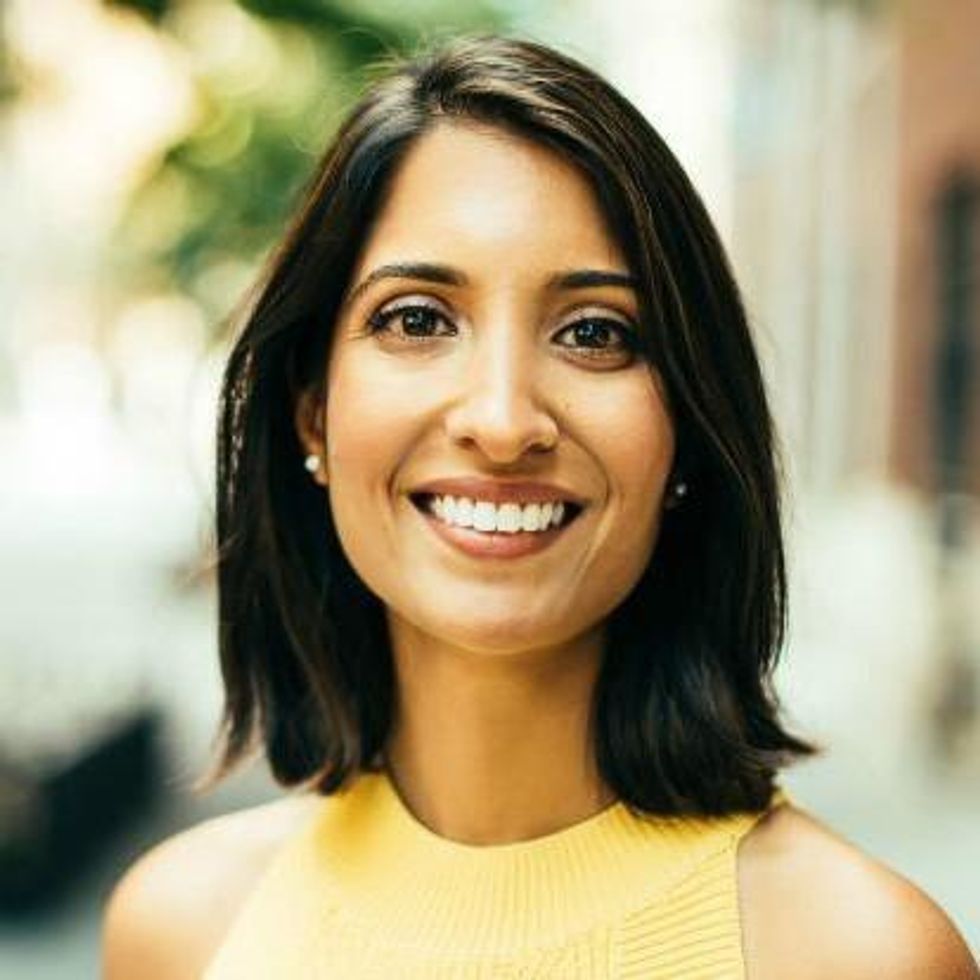 Shivani Siroya, Tala
The founder and CEO of Tala, a Santa Monica-based consumer credit smartphone app, Shivani Siroya created the company to assist people in underrepresented markets. Tala uses advanced data science to provide personalized financial services, such as disbursing loans to people with no formal credit history. The startup has raised over $217 million in funding by top investors, and has since been mentioned in TedTalks, Wall Street Journal and Financial Times. Siroya's company is valued at an estimated $750 million dollars as of 2019, and was deemed one of the top FinTech companies in the world by Forbes.
Lead image by Ian Hurley.

Hanna Chea
Hanna Chea is an editorial intern at dot.LA.
https://twitter.com/hannachea
hanna@dot.la
05:00 AM | January 31, 2022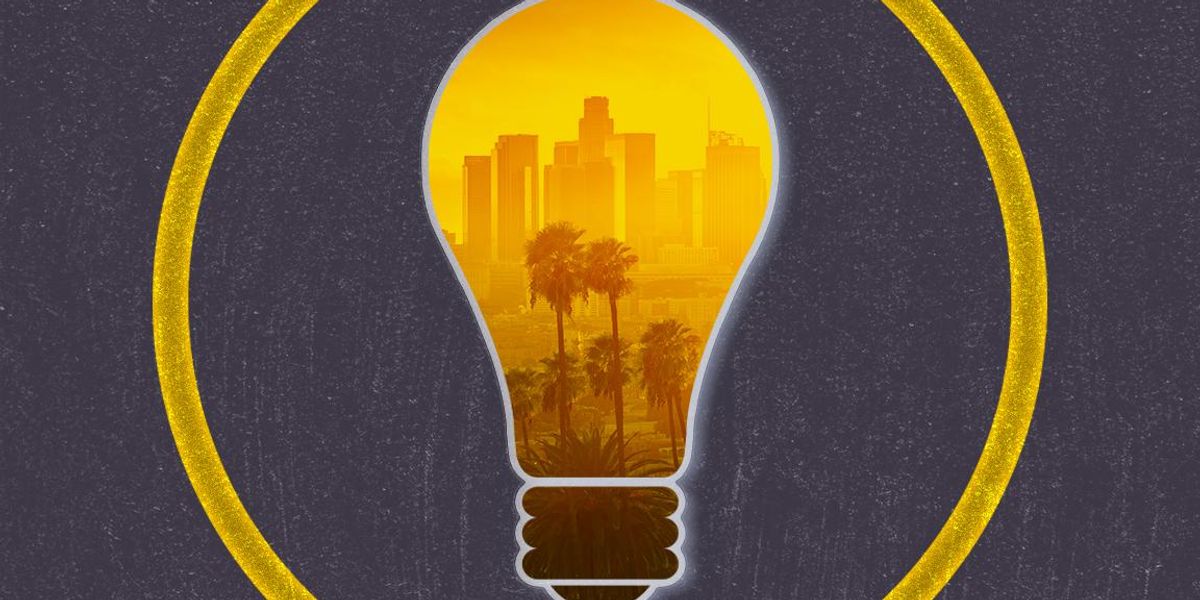 Illustration by Ian Hurley
In Los Angeles—like the startup environment at large—venture funding and valuations skyrocketed in 2021, even as the coronavirus pandemic continued to surge and supply chain issues rattled the economy. The result was a startup ecosystem that continued to build on its momentum, with no shortage of companies raising private capital at billion-dollar-plus unicorn valuations.

In order to gauge the local startup scene and who's leading the proverbial pack, we asked more than 30 leading L.A.-based investors for their take on the hottest firms in the region. They responded with more than two dozen venture-backed companies; three startups, in particular, rose above the rest as repeat nominees, while we've organized the rest by their amount of capital raised as of January, according to data from PitchBook. (We also asked VCs not to pick any of their own portfolio companies, and vetted the list to ensure they stuck to that rule.)
Without further ado, here are the 26 L.A. startups that VCs have their eyes on in 2022.
Harri Weber
Harri is dot.LA's senior finance reporter. She previously worked for Gizmodo, Fast Company, VentureBeat and Flipboard. Find her on Twitter and send tips on L.A. startups and venture capital to harrison@dot.la.