kleiner perkins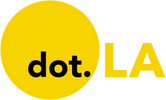 Get in the KNOW
on LA Startups & Tech
X
kleiner perkins
Siddarth Pandiya, the 20-year-old founder of Sike Insights, likes to say he was into remote work before remote work was cool.
He founded Sike Insights from his dorm in October 2019 with Andrew Zhou and Corine Tan, two fellow UCLA students. The three had made several different projects at hackathons and in the entrepreneurship fraternity Sigma Eta Pi before scrapping them all entirely and creating the artificial intelligence platform aimed at managers trying to stay in tune with remote workers.
"Making baby leaders," as he puts it, "more emotionally intelligent was kind of like the thing that I've always cared about, and after we got to work, we found our calling was easy," he said.
The company has just closed a $1 million pre-seed round with backing from Kleiner Perkins, Abe Burns, dot.LA co-founder Spencer Rascoff, Jeff Wilke, The Fund, Overton VC, MiLA Capital and Rough Draft Ventures.
Pandiya, who started his first company at 15 years old, came up with the idea based on his experiences on his high school debate team, where building a culture and cohesiveness could be the difference between winning and losing.
He knew businesses faced the same problem and wanted to create more sensitive companies.
"Especially in our generation, we would rather be unemployed than work at a company where we don't feel like we're cared for right," said Pandiya.
Work from Home Realities
There's a lot of technology already out there to help with asynchronous working — Asana, Trello, Slack and Monday all assist with remote team goal setting and communication. But what Pandiya noticed was missing was building a company culture.
"Culture is now a must-have for remote companies, as opposed to 10 years ago when culture was kind of seen as this wishy-washy thing and it was more like, 'Okay, suck it up and do your job even if you hate it'," he said.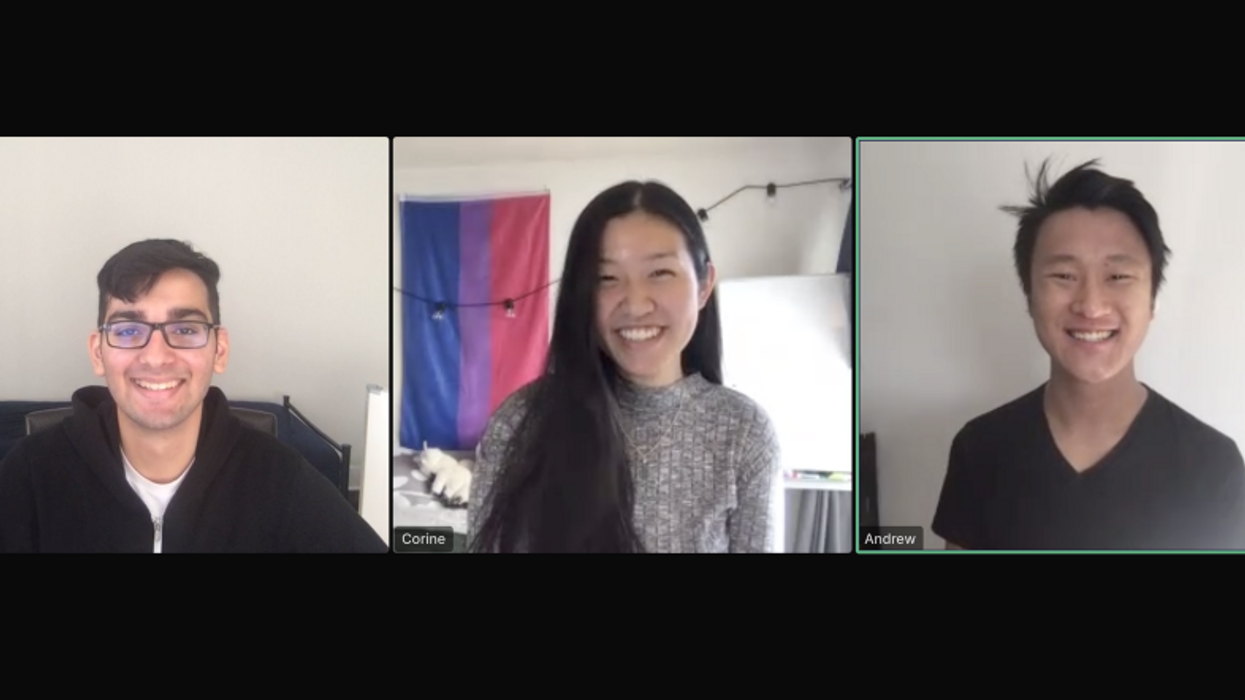 Siddarth Pandiya, Corine Tan and Andrew Zhou are the co-founders of Sike Insights.
There is no way for employees to interface with their managers or each other at the same volume they could while at work, according to Pandiya. Co-workers can no longer stop by each others' desks and chat about their weekends or their projects. Sensitive conversations are harder without body language.

"Startups like Sike, that empower high levels of engagement within teams, have the potential to add a lot of value," said Jonathon Ruane, a professor of global economics and management at MIT. He said research indicates that the share of working days spent at home by full-time workers will triple after the pandemic.
"Managers will need to adapt to managing and leading teams remotely. Many are likely to adopt new technologies that support this," Ruane said.
Sike Insights' first product is a friendly dog named Kona. It's an artificial intelligence bot integrated into Slack who facilitates interactions with employees and managers by making suggestions about how to respond during different conversations.

Kona first gathers employee data from a self-reported survey about their personality types. It continues to monitor employees' Slack activity to build a profile of each persons' working style and make suggestions to their managers on how best to clarify tasks or deliver feedback.
At the start of the day, employees respond to a question from Kona: "How are you feeling today?" They can respond with a color and an explanation of their feelings. Not every status is related to work — teammates can share other happenings in their lives and better get to know each other despite not having in-person interactions.

Sike Insights' first product is a bot in the form of a dog named Kona.
A Test Case
TeamSnap, a sports organizing platform, was one of the beta testers for Kona. Their engineering team had daily stand-ups, weekly one-on-ones, and twice-a-week all-hands meetings. Shane Emmons, TeamSnap's chief technology officer, realized that these meetings consisted largely of small-talk because his team wanted to better know each other.
With Kona, they drastically cut down on meetings.
"Clicking an emoji each morning created some big changes in how we take care of each other," Emmons said. Emmons began spending less time asking his team how they were feeling, and was able to spend his time helping them grow. After two months, the team eliminated daily stand ups and made one-on-one meetings biweekly.
"You can't walk around the office in a remote setting, so Kona acts like my sixth sense. I can see my distributed team's emotional health in a way that I couldn't before," Emmons said. "People naturally check on each other and start casual conversations. It's all from taking a simple 30-second pulse each morning."
The last service Kona provides are daily insights that are relayed to managers and teams as Slack prompts. Each tip or reflection was developed with the help of top executive coaches, some of whom are investors, such as Robyn Ward and Jeff Gray.
"We're really the only company, the only tool that has real data on the culture of your company right now," said Pandiya. "And that's obviously really powerful in and of itself as an analytics platform. But what we have even beyond that is we are really the only tool that can help you manifest the culture that you want to create in your company."
Editor's note: This story has been updated.
From Your Site Articles
Related Articles Around the Web
When CEO Andrew Farah co-founded Density in 2014 with a team of Syracuse graduates, their initial goal was to avoid waiting in line at their favorite downtown coffee shop. Syracuse averages 104 feet of snow a year and they got tired of trudging through the cold only to wait 15 minutes for Sumatra drip coffee and bagels. Being engineers and designers, they thought there had to be a better way. They spent the next few years building a system that, as it turned out, is perfectly suited to the current COVID-19 era: A way for companies to monitor precisely how many people are occupying a given space.
"We don't take pride in the fact that a pandemic has accelerated distribution," Farah said. "But we take pride in the fact we can help in a small way to keep people safe."
Since COVID, Density has seen revenue shoot up more than 500%. Prior to the crisis, the company had seen growth of around 40% each quarter. Warehouses, grocery stores, meat processing plants and casinos all signed-up, eager to find a way to limit capacity.
Density announced Tuesday it has raised $51 million in Series C funding led by Kleiner Perkins, with participation from 01 Advisors, Upfront Ventures, Founders Fund, Ludlow Ventures, Launch, and DTA. Former MLB All-Star Alex Rodriguez also invested. Prior to this round, Density had raised $23 million, bringing total funding to date to $74 million.
Before the pandemic struck, Density saw considerable demand from companies who wanted to increase security and better utilize their office space. An estimated $1 trillion of rented office space sits empty in the United States and Farah says employees and managers are not very good at knowing what space they need and what is a waste of money.
"Most organizations were largely flying blind about how they design buildings," said Farah. "Buildings have been designed based on 150 or 200 square feet per employee, but that's just a best guess or observation."
When CEO Andrew Farah co-founded Density in 2014 with a team of Syracuse engineers their initial goal was to avoid waiting in line at their favorite coffee shop.
When Verizon bought Yahoo in 2017, it used Density to figure out which desks and conference rooms it could get rid of to save on rent. Clients also include a who's who of tech companies such as Facebook, LinkedIn, Uber, Salesforce, Google, Amazon and Uber as well as Nike, Booz Allen Hamilton and the U.S. government.

While some might see the technology as intrusive surveillance, Farah says Density actually provides more privacy because its proprietary depth sensors and deep learning algorithms do not use anything that could identify who a person is, making companies reliant on traditional surveillance cameras that record a worker's every move.
"The most sophisticated companies in the world don't want to spy on employees," said Farah. "They want to preserve employee privacy."
Mark Suster, managing partner of Upfront Ventures, says he was drawn to Density as part of his thesis that computers are better at making decisions about the physical world than humans. He's invested in more than half a dozen companies along those lines including Nanit, which makes smart baby monitors, and Ring, a smart home monitoring system that was bought by Amazon for more than a billion dollars in 2018.
"Our investment in Ring was really about computer vision because Ring's initial selling point was, 'it's not just a camera for your front door but it has the ability to interpret the surroundings around you'," Suster said. "It can say if it's your dog, or leaves or someone who shouldn't be in front of your house."
Suster sees similar promise in Density, which he says can do everything from helping airlines board planes more efficiently to making sure restaurants and hotels are deploying staff when they are needed most.
"Ultimately, we're an enterprise software company," he said. "We allow people to predict how people are going to move around spaces. And people have started signing multimillion dollar contracts."
Interestingly for a company that helps other companies better utilize office space, Density has been fully distributed since 2014, with 50 employees spread out across five countries and 15 states.
"I had wondered if we should all be in the same place," said Farrah, who is now based in San Francisco.
"Fight for simplicity" is a guiding principle at Cameo, a marketplace platform that launched in early 2017 out of Chicago but is increasingly rooting itself in Los Angeles. No surprise, then, that the company's premise isn't too complicated. Celebrities with over 20,000 Instagram followers – which occasionally stretches the limit of what one might consider a "celebrity" – can set up a Cameo account and list a price at which they will record a short, personalized video for customers. Caitlyn Jenner currently charges $2,500. Former NFL MVP Brett Favre asks for $300. Someone who goes by MeesterMario requests a humble $5. Whatever the number, Cameo keeps 25% of the transaction and the talent does what it wishes with the remainder.
To date, Cameo has sold over 1 million videos, with a peak of 69,000 in the week before this year's Mother's Day. The company currently has 130 employees – 80 in Chicago, 40 in L.A., 10 distributed elsewhere – and expects to generate $100 million in bookings in 2020.
Cameo has raised over $65 million, most recently a mid-2019 $50 million Series B led by Kleiner Perkins, with participation from Playa Vista-based The Chernin Group. The private company does not publicly share its market value, but following that Series B, PitchBook pegged its post-money valuation at $300 million. Since then, however, Cameo has reached profitability, chief executive Steven Galanis says, boosted in part by tailwinds associated with the pandemic.
Galanis moved from Chicago to L.A. in May this year. A native Chicagoan, he attended Duke for undergrad then returned to the Windy City, where he worked in finance, film production and at LinkedIn before founding Cameo. He has been running Cameo's Chicago office while his two co-founders Devon Townsend and Martin Blencowe have been holding things down in L.A.
Now based in what has become the informal live-in headquarters for Cameo's leadership at a house in the Hollywood Hills, Galanis took some time out to chat with dot.LA about his decision to move out west, what he's looking forward to in the city, and his plans for Cameo.
What is Cameo? 🤔 www.youtube.com
This interview has been edited for clarity and brevity.

Why did you decide to move to L.A.?
When the pandemic set in and shelter-in-place orders started, one panic moment I had was not being able to travel. Last year I took over 150 flights, and, like, 60 red-eye flights from L.A. to Chicago. I was living in Chicago but really I was living on airplanes. In a world where you can't travel, I felt I could be most impactful in this period in L.A., and now I'll be here indefinitely.
L.A. is the best place for me to be for Cameo right now. I've been focused on being the tech company to work for in Chicago and I think that's mission accomplished in many ways. Now my objective is to make Cameo that place in L.A. I think it's so simpatico with the king industry of the economy here, which is entertainment.
The Hollywood Reporter put out a list with the 15 people disrupting Hollywood and I think I was the only one on the list who wasn't living here. If you can be disrupting Hollywood without even being in L.A., imagine how much we could get done if I were living here.
You've been able to raise a lot of money really fast. To what do you attribute your success?
It's a couple things. Number one, in the very early days, being in Chicago was pretty helpful to us. If we'd started in L.A., I think there are so many vested interests in the entertainment world that might've snuffed us out early. But there was huge demand for a hot consumer social company that dealt with entertainment and celebrities. It's very classically an L.A. business, and some early investors even told us we would never be able to build this in Chicago – that it has to be in L.A. or New York. But I think it actually helped us get started.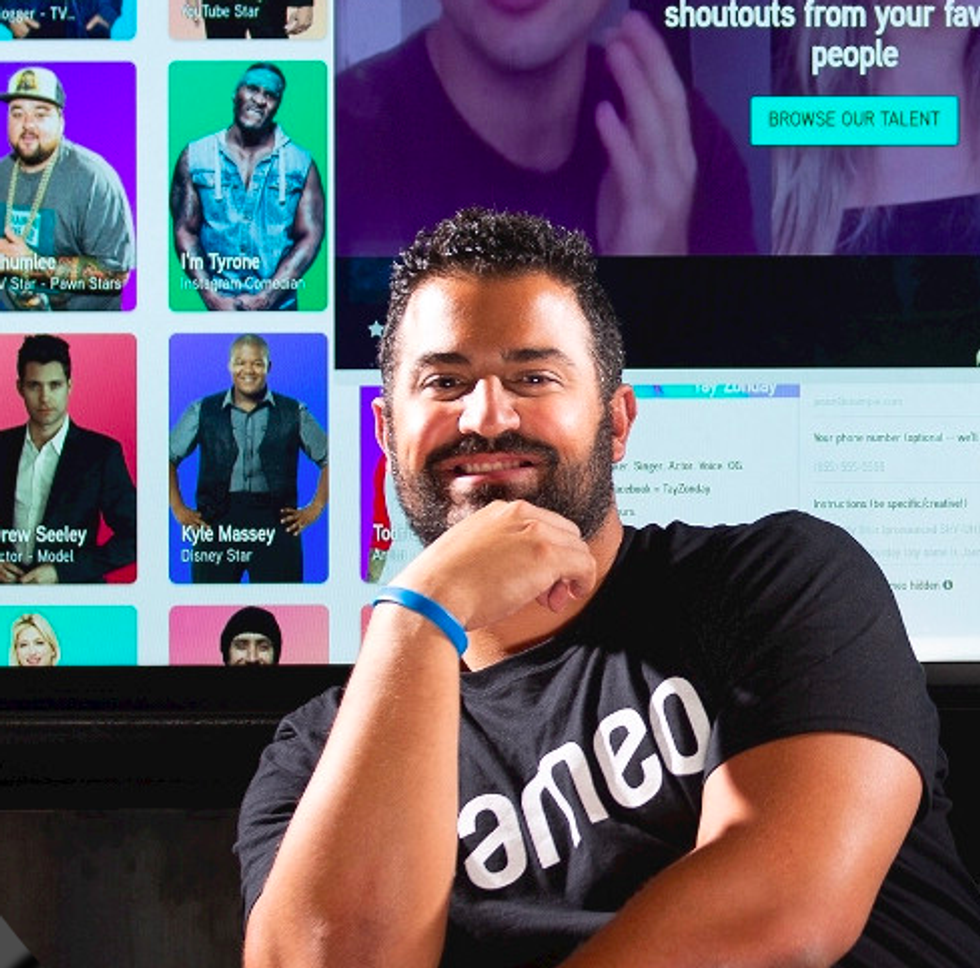 Cameo CEO Steven Galanis
The other thing is that our product creates magical moments. It's so visceral, how happy you make the person. On the talent side, our value proposition is that you're getting paid to become more famous. It's similar to back in the day when you'd go to a concert and buy the merch and you'd become a living, breathing billboard for that person. Cameo is in many ways the 2020 version of that. I think the other thing that's happened is our product NPS (net promoter score) is over 80 – one of the highest in the whole world. Users become such fans and that started the consumer-side network effects, which turned early- and late-stage investors into big customers of ours. When you have investors using your product and telling stories about it, that's a good sign.
What are your plans for growth?
We've been really fortunate that the pandemic has been really accretive to our business. One thing I said to the New York Times a couple weeks ago was that at their core, all celebrities are gig economy workers. They get paid per concert, per game, per show. So in a world where all productions have stopped for the indefinite future, we are excited to be able to provide talent with a meaningful revenue stream that helps them to get paid to become more popular.
The business grew by about 1000% from the week pre-COVID to a peak around Mother's Day. We tend to do well when Hallmark does well; it's seasonal. So we're thinking about how to take these tailwinds from COVID, shelter-in-place, and social distancing, where people want to send love remotely. Part of that is to stay innovative, so we recently launched Cameo Live, which is basically Zoom chatting with celebrities.
And the other lasting thing is how do we take all these people using the service and lock them into the ecosystem and create a more sticky experience that's based on engagement, not just on revenue. We think there's a lot of cool innovation on our product roadmap coming in the next few years and I think that'll be a good story to watch.
What are your hiring plans?
During the pandemic we've decided to move to a fully distributed team but we'll have legacy centers of gravity in Chicago and L.A., especially as we expand our presence with me here.
Cameo became profitable in April, which is a rarity for tech companies, and we were profitable by a substantial amount in May, which means we haven't burned cash since February. We're profitable and we have a majority of the Series B funding left so we're extremely well funded. We could go raise more capital but we're much more focused on building a killer team. Everyone on product and all our designers are in L.A. Historically our talent team had been in Chicago but we're looking to hire more people in L.A. for our talent team, which is basically working with or recruiting celebrities. We're also looking to add talented marketers and I think most of our hiring will be in L.A. despite the fact that we're distributed. Even within L.A. you usually need multiple offices so we think being distributed will be great and this house and our sublet in Venice will be great assets as we continue to grow.
On a personal level, what excites you most about being in Los Angeles?
Well, the weather's a lot better here than in Chicago, especially in the winter. I'm from Chicago. I went to Duke then moved right back, so I spent 10 years establishing myself there. It's not to say that my work there is finished for the rest of my life, but it's an exciting challenge for me personally to make new friends and establish myself in a place I've been coming to for a long time but never called home.
Devon surfs every morning so I've spent a lot of time in Venice, but I'm not a surfer; I don't really go to the beach. To me that L.A. wasn't my cup of tea. So I've been enjoying my time in the Hills. And I think downtown has a lot going on. There's a lot of cool stuff emerging there and I'm looking forward to exploring that more.
Plus my girlfriend's really excited about all the hikes we can go on. I've never hiked before – you live in downtown Chicago, you don't go hiking.
Oh, and plus I'm excited about the best tacos in the world.
---
Sam Blake primarily covers media and entertainment for dot.LA. Find him on Twitter @hisamblake and email him at samblake@dot.LA