FitOn Fitness App Raises $7 Million in Funding
Rachel Uranga
Rachel Uranga covers the intersection of business, technology and culture. She is a former Mexico-based market correspondent at Reuters and has worked for several Southern California news outlets, including the Los Angeles Business Journal and the Los Angeles Daily News. She has covered everything from IPOs to immigration. Uranga is a graduate of the Columbia School of Journalism and California State University Northridge. A Los Angeles native, she lives with her husband, son and their felines.
Feb 07 2020
Peloton may not have killed spin classes, but there's a wave of tech-powered fitness companies trying to lure Americans away from the gym.
One of the latest, Century City-based FitOn, is betting that making sought-after celebrity trainers accessible through an at-home fitness program can convince the time-stretched and coach potatoes to sweat.
---
Last month, the startup raised nearly $7 million in funding, according to Securities and Exchange Commission filings.
It follows a swath of new venture-backed fitness tech companies that come on the heels of Peloton and are challenging brick-and-mortar models with streaming workout classes and fitness machines. There's San Francisco-based Tonal Systems, maker of a pricey weight-lifting machine that offers personalized training powered by a "Coach A.I." or New York startup Mirror, which sells an LCD screen that doubles for a mirror and streams fitness classes into your home.
FitOn sheds the pricey equipment. Co-founded by a former FItBit executive Lindsay Cook in 2018, FitOn tries to distinguish itself from the crowded field of on-demand fitness programs by partnering with celebrities like Gabrielle Union and influencer trainers. The service provides a menu of fitness programs including yoga, pilates and dance that are different time lengths.

As a working mother, Cook was inspired to make exercise options high quality yet practical. The platform is billed as a more affordable antidote to Peloton, the fitness bicycle that runs north of $2,000. On Wednesday, the venture-backed Peloton, which went public last year, saw its shares fall after it reported a $55.4 million loss for their last quarter and slow revenue growth.
But that hasn't soured investor optimism.
"We will see the fitness market expand as it becomes more convenient and accessible for consumers," said Gautam Gupta, a partner at M13, an early-stage consumer technology venture capital firm, in an email. The firm is an early investor in Tonal, another venture-backed fitness system that's been dubbed the weight-training version of Peloton.
According to SEC filings, this was FitOn's second funding round bringing the total raised to about $11.6 million since its founding.
There's no doubt Americans love the burn. Even as venture capitalist have poured money into making at-home fitness the next big thing, gym memberships have steadily risen.
About one in five Americans have a gym membership and the U.S. leads all international markets in gym membership according to the International Health, Racquet & Sportsclub Association with $32.3 billion in revenue during 2018.
That's an all time high for memberships. And, it came at a time when gyms like OrangeTherapy and SoulCycle fueled growth. But, the wave of fitness startups have challenged this reign.
Its unclear how much the at-home fitness cut into membership but there' s indications that gyms are trying to compete outside of their brick-and-mortar locations. Last year, Equinox Group, the parent of SoulCycle announced it would offer up their own at home equipment.
"Given consumer interest in wellness, I see no slow down to funding in this space," Gupta said.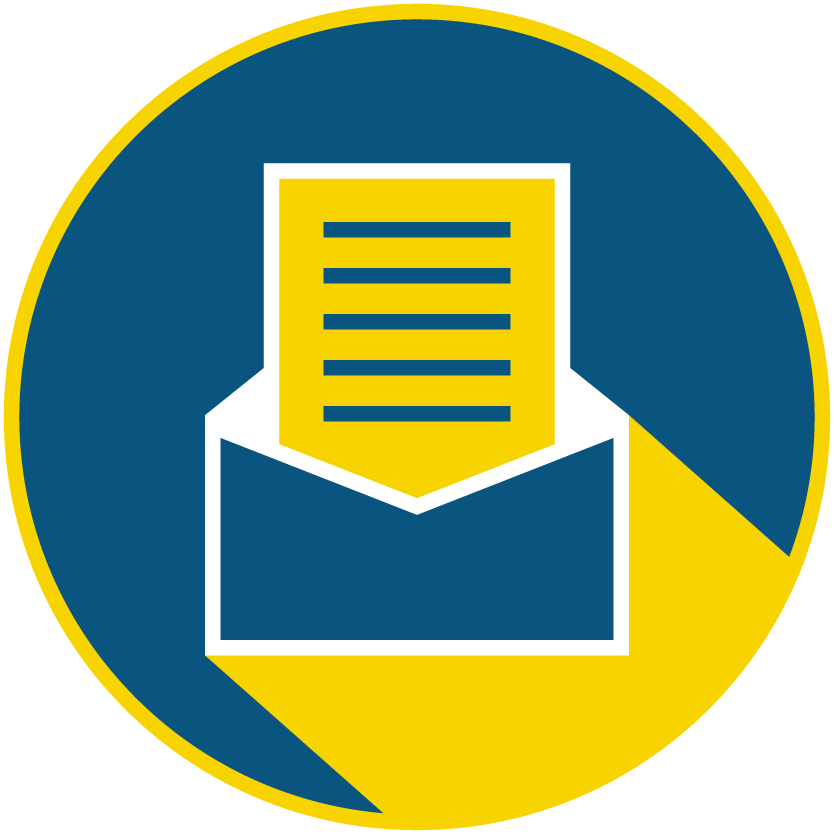 Subscribe to our newsletter to catch every headline.
With investments in some of tech's best-known companies, China-based Tencent is one of the world's wealthiest funders. It's also, along with TikTok, a target of the Trump administration.
Last week, Trump signed an executive order that will bar U.S. transactions related to WeChat, one of many companies owned by Tencent, raising concerns about what other businesses might soon be impacted.

L.A.-based Riot Games is just one of many companies Tencent owns. It also holds shares in Activision Blizzard, Snap and Spotify, among others.
A White House official told the L.A. Times that Trump's executive order "only blocks transactions related to WeChat," but that hasn't stemmed concerns that Trump's actions could ripple through California, as companies and investors take another look at their relationships with China.

The executive order's language is vague – it does not, for example, specify what kind of transactions are banned. What it makes clear, however, is the Trump administration's concerns about Chinese tech companies.
"When people have to start defining where does WeChat end and Spotify begin, that's when people start to get more nervous," said Cynthia Cole, special counsel at Palo Alto-based Baker Botts, which specializes in data privacy and technology. With the executive orders, Trump's threats and their potential consequences have become "more real," she said.
Cole said CEOs are likely to be concerned with two things. For one, they may need to turn off the spigot of investment capital that has come from China.
"The reason these companies sold shares to Tencent is because they need capital to grow," Cole said. Now, however, they and others may need to look elsewhere.
The second concern is about perception. Being associated with a company whose integrity is under attack may turn customers and shareholders away, Cole said.
L.A.-based attorney Aaron Swerdlow added that "a lot of companies are taking a wait-and-see approach." Many companies are in a "holding pattern" as they seek to gauge the extent to which Trump's actions are political posturing before the November election, rather than harbingers of longer-term policy shifts.
Swerdlow, who does transactional work with tech companies at Weinberg Gonser LLP, added that investors are beginning to factor geopolitical uncertainty into their analyses of where to place their bets. Given that the U.S. government's China concerns relate to national security, Swerdlow says investment into tech and internet companies may slow, as clarity about what constitutes a national security risk remains unclear.
What's to come? Cole offered two predictions.
The first is that companies, especially those with ties to Tencent or ByteDance, will start to publicize that they respect data privacy and user security.
"I think we may see companies become more open about how they're using data," Cole said, "to try to differentiate themselves from bad actors." She added this could come in the form of more disclosure, including not only what data companies collect but also how they use it, and via marketing campaigns.
Cole's second prediction is a "chilling effect" among companies spooked by the prospects of what else Trump might do to his perceived corporate enemies, regardless of whether they have a tie to China.
That could mean companies become less inclined to take a defiant stance against the Trump administration, particularly as the election nears and politics become an ever bigger piece of the equation.
"Companies may be more concerned about the perception and wider ramifications of their actions," she said.
Swerdlow sees the potential for a chilling effect beyond the Chinese mainland. Pointing to Hong Kong, another arena where the U.S.-China tension is unfolding, he said some Chinese-backed companies may find money slower to arrive.
"Hong Kong is really an entrepot for money coming in and out of China to the world," he said. Now, however, with the Chinese government tightening its grip on the former British colony, its role as financial intermediary between East and West may shrink.
"Especially given the proximity between California and China, if money is frozen or coming more slowly out of China via Hong Kong to L.A.-based companies," even those that aren't directly implicated in Trump's executive orders may suffer.
The U.S. election may help to resolve some of the uncertainties businesses are facing amid the U.S.-China tensions. But Swerdlow said the Hong Kong question will likely remain unanswered well after November.
From Your Site Articles
Related Articles Around the Web
Here are the latest updates on news affecting Los Angeles' startup and tech communities. Sign up for our newsletter and follow dot.LA on Twitter for more.
Today:
TikTok Pays Creators as Rivals Dig In
Amazon Wants to Use Sears and J.C. Penny Stores as Fulfillment Centers: WSJ
TikTok Doles Out Money to Creators, Batting Away Rivals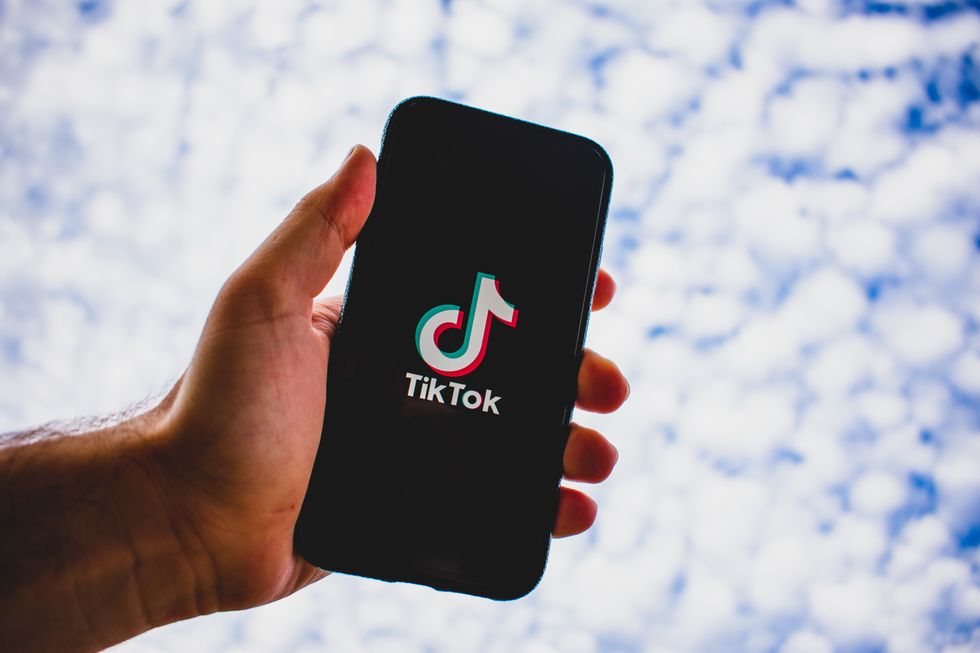 Tiktok announced today the first receipts of a $200 million creator fund including several Los Angeles-based app stars. It comes as the social app faces increased competition from those trying to lure away talent and the threat of an outright ban.
The company has promised to up their funds for rising U.S. creators to $1 billion over the coming three years.
Among the 19 selected so far is Los Angeles-based Alex Stemplewski, a photographer who shares the impromptu photo shoots he has with strangers in public with his 9.6M followers.
There's also Justice Alexander, one of the top Latino creators on the app, who captures quick video of the many pranks he plays on his girlfriend and daughter with his 5.4M followers.
Well-known TikTok-er David Dobrik recently gave away a Tesla to one of his more than 20M followers as part of a sweepstakes for the most heartfelt story.
The Creator Fund will open their applications in the middle of the month for anyone 18 years or older looking to expand their work on Tiktok. To be considered, creators must have 10,000 followers or at least 10,000 video views in the last 30 days and follow community guidelines.
President Trump recently signed an executive order that will ban the Chinese-owned company by September 20th unless it's sold to an American company before that date. TikTok has responded by threatening legal action.
Amazon Wants to Use Sears and J.C. Penny Stores as Fulfillment Centers: WSJ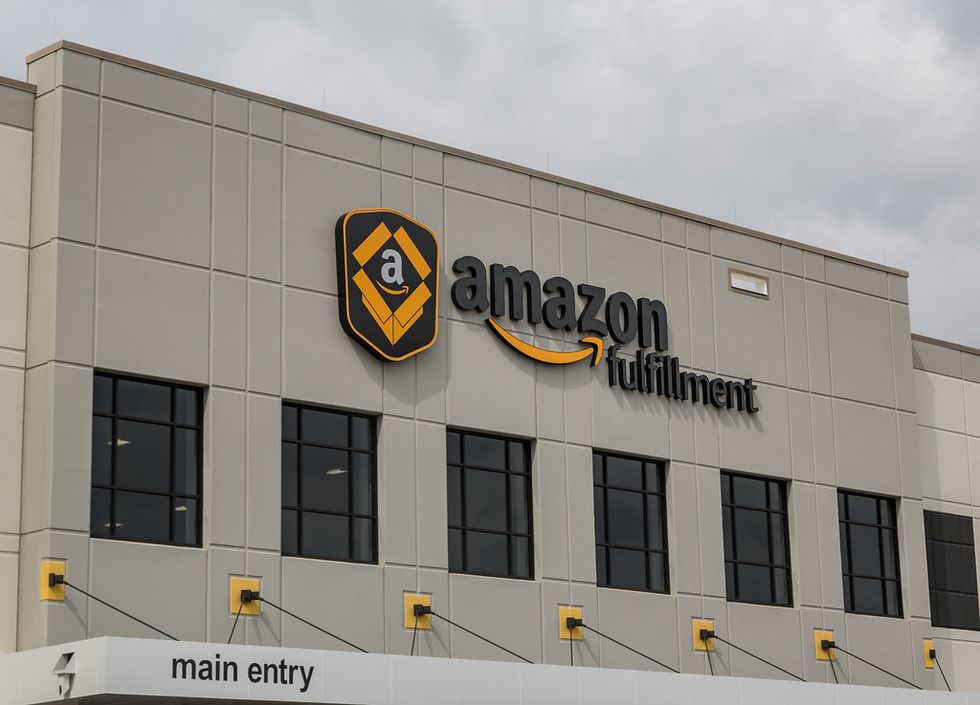 live.staticflickr.com
Amazon is in talks with mall operator giant Simon Property Group to convert Sears and J.C. Penney department stores into package distribution centers, according to a report from The Wall Street Journal.
The discussions come as Amazon continues to grow its e-commerce empire which has helped contribute to the downfall of brick-and-mortar retailers including Sears and J.C. Penney, which both filed for Chapter 11 bankruptcy protection. That trend accelerated with the pandemic as malls closed and millions of consumers rely on Amazon for online shopping.
Shares of Simon Property Group, which has 21 malls in California including the Del Amo Fashion Center, Brea Mall and Ontario Mills, jumped on the news. The company is set to report earnings after Monday's market close.
Adding more warehouses would help Amazon speed up deliveries as the company plans to offer its Prime members 1-day delivery of their orders. Amazon posted $5.2 billion in profits in the second quarter, doubling its bottom line from the same quarter a year ago, despite spending more than $4 billion on COVID-19 initiatives.
Related Articles Around the Web
The city of Adelanto sits 85 miles northeast of downtown Los Angeles and may be best known for its prison — now a privately-owned immigration detention center. It's also where cannabis startup Genius Fund was pouring tens of millions of its investor's dollars last year.
Genius Fund's state-of-the-art cannabis production facility sits at the intersection of Muskrat Avenue and Rancho Road on a dusty stretch of the Mojave Desert, guarded with 8-foot-high fencing and razor wire.
<p>Inside, shiny black tiled floors, chrome utilities and floor-to-ceiling glass walls give the facility a sleek, antiseptic feel. A table in the shape of a large aircraft wing spans its conference room.</p><p>The site has three buildings. One was used for CBD extraction, another was for THC extraction, and a third was for storage, according to local government planning and corporate documents.</p>
Editor's Note
<p>The story is pieced together from interviews with more than 40 former employees and business associates, active and retired county officials, as well as federal and county law enforcement; state court records, arbitration, arrest and corporate records in the U.S. and Canada; other public records in six California counties; Genius Fund corporate records and emails. Some former employees and business associates spoke to dot.LA on condition that their names not be mentioned out of fear of reprisals.</p><p>This is fourth story in our "Green Rush" series. Read more:</p><p><a href="https://dot.la/genius-fund-collapse-2646865907.html" target="_self">Part 1: Rise and Collapse of LA's Genius Fund</a> | <a href="https://dot.la/genius-fund-cannabis-startup-2646866270" target="_self">Part 2: Growing Pains in Plumas County</a> | <a href="https://dot.la/cannabis-products-genius-fund-2646866366.html" target="_blank">Part 3: A Line of Failed Products</a></p>

<p><span style="background-color: initial;">At the compound, Genius Fund intended to produce barrels of THC and CBD oil and extract from their marijuana and hemp grows.</span><br></p><p>Many cannabis manufacturing businesses have moved to Adelanto in recent years. The city has become <a href="https://www.laweekly.com/will-the-marijuana-industry-save-the-struggling-town-of-adelanto/" target="_blank">known for being friendly to the cannabis industry</a>, in part because of its need for revenue. A third of its residents live below the poverty line.</p><p>But Genius Fund did little to help the city. A spokesman for the California Department of Public Health said "there has not been an active state cannabis manufacturing license at this address since April 2019." The company continued to manufacture cannabis throughout 2019, according to corporate records. A former employee who directly dealt with the issue at the compound told dot.LA the company was lacking permits.<br></p>

<p class="shortcode-media shortcode-media-vimeo"> <iframe src="https://player.vimeo.com/video/378378641" width="100%" height="480" frameborder="0" scrolling="no" class="rm-shortcode" data-rm-shortcode-id="11e36771e1600f8ab49eaf792bbfa4c6"></iframe> </p><p class=""><em>A video promotion for Heli's Adelanto production facility, which was rebranded as Purest Biotech, shows the facility's interior.</em></p><h2>The Agreement with Heli </h2><p>Genius Fund, an L.A.-based startup, was run by Ari Stiegler and Gabriel Borden, two twenty-something friends who had lofty ambitions of dominating the cannabis market, first in the U.S. and then internationally. Funding it all was a more than $160 million bet from a Russian coal oligarch, Dmitry Bosov, according to corporate and court records.</p><p>To get it done, Genius joined up with Joseph "Joey" Ohayon and his business partner Evan Kagan to form multiple "Heli"-branded entities, in which Genius held a majority stake, according to court records and interviews.</p><p>Former employees described Ohayon, 31, as a smooth talker who often wore a designer shirt, baseball cap and tight jeans and traveled nearly everywhere in a cream-colored Rolls Royce with his head of security. They said he talked a lot about his criminal record of assaults. Arrest and court records in Florida show a conviction for felony battery.</p><p>To rapidly scale up their fledgling company, Genius Fund invested big into Heli's ventures, agreeing to spend over $21 million. Much of that would go to purchase THC and CBD biomass for Genius Fund's line of products, according to records later filed in an arbitration between Ohayon and Kagan on one side and Genius Fund on the other. Their 2019 business agreement — which was submitted in those arbitration proceedings — gave Genius Fund first priority for manufacturing THC and hemp products, as well as first dibs on the marijuana flower, pre-rolls and other products. </p><p class="shortcode-media shortcode-media-youtube"> <span style="display:block;position:relative;padding-top:56.25%;" class="rm-shortcode" data-rm-shortcode-id="558cef160830d1dd05ceb862bfcb7a8b"><iframe type="lazy-iframe" data-runner-src="https://www.youtube.com/embed/WmM6BItylpA?rel=0" width="100%" height="auto" frameborder="0" scrolling="no" style="position:absolute;top:0;left:0;width:100%;height:100%;"></iframe></span> <small class="image-media media-caption" placeholder="Add Photo Caption...">A video for Francis Racioppi's "Aim Small Big Miss" YouTube series.</small> <small class="image-media media-photo-credit" placeholder="Add Photo Credit...">Video embedded from YouTube.</small> </p><h2>Enter Racioppi</h2> <p>As Genius Fund's ambitions grew, so did its management team.</p><p>Francis Racioppi wowed the executives at Genius Fund with his background as a U.S. Special Forces officer and an executive at Snap Inc. Former employees describe him as a tall, intense guy with an athletic build. He was hired in April 2019 as the chief security officer. At the time, the company was moving in several directions at once to get its lab, grows, products and manufacturing processes off the ground. </p><p>He quickly rose up to the executive rank, convincing Borden and Stiegler that the marijuana business, which heavily depends on cash because it is illegal under federal law, had multiple security vulnerabilities that required new protocols. </p><p>Former employees said Racioppi placed cameras everywhere at the company's headquarters. They described him as relentlessly focused on his goals and often short with people and said he rubbed many employees the wrong way. He gained a reputation among the rank-and-file as someone to avoid, former employees said. They added that he surrounded himself with allies along the way.</p><p>"He was very textbook about pulling himself all the way up to the top," said one former employee.</p><p>Neither Racioppi nor his attorney replied to requests for comment on this story.</p><p>Within a month of his arrival, he was flying to Russia with Stiegler and Borden to meet with Bosov, two former employees said.</p><p>Racioppi hired a large group of employees — many were friends from his days at Snap or former military. They were paid hefty salaries, according to multiple former employees and corporate records.</p><p>At its height, at least 40% of Genius Fund's direct employees were security, accounting for at least half of the company's payroll costs, according to people familiar with the company books.</p><p>"I'm like, 'This guy [Racioppi] is literally about to stage a coup'," said an ex-employee, whose sentiments were independently echoed by his former colleagues. "He hired at least 20 of his military friends, all making exorbitant amounts per year. That's when I knew, this guy is going to take over."</p><p>Former employees also wondered whether executives, so taken by Racioppi's Special Forces background, failed to do even a Google search to find out why he left Snap.</p><p>The Wall Street Journal reported he <a href="https://www.wsj.com/articles/two-snap-executives-pushed-out-after-probe-into-inappropriate-relationship-11547850401" target="_blank">was fired as Snap's head of global security in late 2018</a> after an investigation uncovered an inappropriate relationship with a contractor. Her contract was ended around the time she stopped seeing him.</p><p>As his prominence in the company grew, employees said they saw Racioppi try to gain Bosov's trust, in part by warning Genius Fund's principal investor of the company's financial situation. In his more than $3.5 million whistleblower retaliation lawsuit filed in April in federal court in L.A., Racioppi details his efforts to try to inform Bosov of mismanagement at the company.</p><p>One place where he saw the company's losses piling up: the compound in Adelanto.</p><p class="shortcode-media shortcode-media-rebelmouse-image"> <img type="lazy-image" data-runner-src="https://dot.la/media-library/eyJhbGciOiJIUzI1NiIsInR5cCI6IkpXVCJ9.eyJpbWFnZSI6Imh0dHBzOi8vYXNzZXRzLnJibC5tcy8yMzU0MDIzNC9vcmlnaW4uanBnIiwiZXhwaXJlc19hdCI6MTYzOTk0MDA1MH0.GGBx-CNBRNY4tWXn2_Z8n1XCbPl-0CF3qIEv0IZlFMg/image.jpg?width=980" id="6d22e" class="rm-shortcode" data-rm-shortcode-id="93b73e525e80e9463e503873d8a33acd" data-rm-shortcode-name="rebelmouse-image" /> <small class="image-media media-photo-credit" placeholder="Add Photo Credit...">Illustration by Candice </small></p><h2>Evicting Ohayon</h2><p>As he cracked down on waste, Racioppi and the company's finance team pushed Heli Ventures' Ohayon to provide more transparency on spending, and the alliance with Heli grew rocky. Arbitration records filed by Genius Fund accused Ohayon and Kagan of embezzlement and unjust enrichment. </p><p>Genius Fund executives purchased the Adelanto property for $7 million, according to documents submitted as part of Racioppi's lawsuit. One former employee told dot.LA the purchase was partly made to ensure Genius Fund could access the site should relations with Ohayon deteriorate further. </p><p> Kagan agreed with that latter assessment, telling dot.LA he tried to distance himself from the business as the drama unfolded.</p><p>"They bought it out of necessity to take control," Kagan said. "They were going to use that to evict [Ohayon]."</p><p>Roughly a year into working with the company, Ohayon allegedly threatened to go after Stiegler in a September 2019 conference call, saying, "I'll beat his ass up," "I'll fuck him up" and "I'll kill that kid," according to an application for a temporary restraining order filed by Stiegler and other Genius Fund executives later that month. Ohayon denied the allegation to dot.LA.</p><p>In a sworn declaration filed in court to obtain the restraining order, Stiegler said he grew increasingly worried about his safety and that he added round-the-clock personal security and bumped up security at all Genius Fund offices and at the Adelanto facility.</p><p>Bosov terminated Ohayon and Kagan's agreement with Genius Fund two days after the conference call.</p><p>As the company's legal team went through Heli's books, they were unable to locate more than $4.5 million in cash that had been listed on Heli's balance sheet just a couple of weeks earlier, according to documents filed in support of the restraining order. </p><p>Separately, arbitration records also allege the company could not find an additional $2.5 million and further alleged that Ohayon used some of the company's money to pay himself. </p><p>"Despite repeated requests for an accounting by Genius Fund," those documents state, "Ohayon has failed to provide one and failed to explain the reduction of $2.5 million in the cash log."</p><p>The filings also accuse Ohayon of contracting with several entities to pay $4 million to purchase 150,000 pounds of hemp. The market price at the time would have put the value at $259,500. One of those entities then purchased 3.5% of Heli Holdings, "which is merely an operational company with minimal assets and no revenue to date," for $4 million in cash. "Thus, effectively," the arbitration documents allege, "respondents paid themselves $4 million with Genius Fund's money."</p><p>Also in the documents: Genius Fund accused Ohayon of using the company's American Express card to pay for dogs, dentist visits and personal travel. They accused him of providing a company credit card to a friend unrelated to the business who used it for personal expenses.</p><p>Ohayon's partner, Kagan, told dot.LA that Ohayon had purchased dogs on the American Express to serve as security for the compound. He had originally wanted wolves, he said, but was talked down. </p><p>Ohayon initially declined to comment for this story. Later he sent an email response.</p><p>"These statements are false," Ohayon said, referring to the application for a restraining order. "They made these accusations solely to exert leverage and try to push me out and deprive me of my interest." </p><p>Ohayon said all hemp purchases were disclosed and approved by Genius, Bosov and his representative. He added that he never used his business credit card for personal expenses.</p><p>Ohayon said he sold the dogs and returned the money. The arbitration claims, he added, were settled.</p><p class="shortcode-media shortcode-media-rebelmouse-image"> <img type="lazy-image" data-runner-src="https://dot.la/media-library/eyJhbGciOiJIUzI1NiIsInR5cCI6IkpXVCJ9.eyJpbWFnZSI6Imh0dHBzOi8vYXNzZXRzLnJibC5tcy8yMzU0MDIzMS9vcmlnaW4ucG5nIiwiZXhwaXJlc19hdCI6MTYyOTY4MDU3MX0.49lkVZWL2iFEbCZNQye6nQLVwGL5TUtzBzagCAfP9mI/image.png?width=980" id="40a24" class="rm-shortcode" data-rm-shortcode-id="14d54dd4c1b860e10499589e402bdfb2" data-rm-shortcode-name="rebelmouse-image" /> <small class="image-media media-caption" placeholder="Add Photo Caption...">Security footage shows Joseph "Joey" Ohayon and his security detail being let on to the Adelanto facility's grounds by the head of Heli's security. </small> </p><h2>Lockdown</h2><p>Genius Fund appointed one of its own as a new interim head of Heli. A message to all Heli company employees reviewed by dot.LA told them that previous management had failed to make payroll and that Genius Fund would pick up the entity's tab. The next day, which was typically payday, the new interim CEO stood outside the company's Adelanto gate so that employees could pick up paper checks.<br/></p><p>But things worsened. The following week no one showed up to work at Adelanto. Heli's new interim CEO surmised that Ohayon had threatened the employees or told them not to go in, according to documents submitted to the court in support of Genius Fund's application for the temporary restraining order.</p><p>"I never threatened them," Ohayon told dot.LA "They decided against working for Genius due to their conversations with other Genius employees." </p><p>Security footage from Sept. 26, submitted as part of the same application showed Ohayon's security staff attempted to take over the property. The video showed Ohayon and his security detail being let onto the Adelanto facility's grounds by the head of Heli's security. A minute-by-minute account in the court documents describes the company's vans barricading entrances and the apparent theft of "high terpene extract material" from the facility's refrigerator while more than a dozen armed security followed Ohayon around site. </p><p>Ohayon traveled to Italy to negotiate a settlement with Bosov, which was signed by Stiegler on behalf of Genius Fund, according to a copy submitted to the court in Racioppi's whistleblower retaliation lawsuit.</p><p>"We disagreed on some stuff, but at the end of the day Dima said: 'Hey, Joey gets to run this and Ari run that, let's just see what happens,'" Stiegler said.</p><p>As part of the settlement, the company renewed its relationship with Ohayon and Kagan, who agreed to decrease their membership shares in the Heli partnerships from 49% to 39% and withdraw their security operations from the Adelanto compound, according to court records in Racioppi's lawsuit. The settlement left the facility's security in Genius Fund's hands. The request for a temporary restraining order against Ohayon was partly granted in October, but was dismissed by the court 10 days later because none of the plaintiffs showed up for the next hearing.</p><p>Genius Fund's current owner, Gary Shinder, did not reply to repeated requests for an interview, but said in a letter that after significant examination, "I did not find anything that could support any allegations of embezzlement, theft, or mismanagement by Heli Holdings or its principals." He wrote that he instead found what was likely "the only successful project in the Genius Fund portfolio."</p><p><span></span>Genius Fund ended up pouring tens of millions into the Heli operation, but it was never profitable, according to Kagan and corporate records.<br/></p><p class="shortcode-media shortcode-media-rebelmouse-image"> <img type="lazy-image" data-runner-src="https://dot.la/media-library/eyJhbGciOiJIUzI1NiIsInR5cCI6IkpXVCJ9.eyJpbWFnZSI6Imh0dHBzOi8vYXNzZXRzLnJibC5tcy8yMzU0MDIyOS9vcmlnaW4uanBnIiwiZXhwaXJlc19hdCI6MTYyMjAzMDI2NX0.UPW1ld-8zKu03vNEZIuIhuO5MWI6hfMR05_S9I6KN5M/image.jpg?width=980" id="3c1c7" class="rm-shortcode" data-rm-shortcode-id="72dbd02f7db4e25df5809a25bc92b59b" data-rm-shortcode-name="rebelmouse-image" /> <small class="image-media media-caption" placeholder="Add Photo Caption...">An image of the land Genius Fund purchased in Santa Barbara County.</small><small class="image-media media-photo-credit" placeholder="Add Photo Credit...">Photo submitted from a source who prefers to remain anonymous.</small> </p><h2>Cannabis in Wine Country</h2><p>The company's relationship with Ohayon and Kagan went beyond the Adelanto property. In 2019, Genius Fund executives had also signed an agreement with them that included purchasing a 350-acre plot of land in Santa Barbara County's wine country — known locally as the Domingos family ranch — for $23 million. Most of it was paid in cash upfront, county and corporate records show.</p><p>Just a year earlier, the land records show the property had sold for nearly $655,000. It was appraised at the time of Genius Fund's purchase at roughly $5.5 million, according to court documents filed in Racioppi's lawsuit.</p><p>It was another hefty expense for the company that required Bosov to wire over cash infusions so that the company could meet payroll while vendors went unpaid, according to Racioppi's lawsuit, as well as several former employees and vendors.</p><p>Genius Fund called the Santa Barbara enterprise Genius Farm 2, according to property and corporate records. With proper permitting, it could have complemented Heli's other operations and helped fulfill the company's vision of creating a full ground-up supply chain for Genius Fund.</p><p>But according to former employees and court documents submitted as part of Raccioppi's lawsuit, Genius Fund went into the deal without a land use permit to grow cannabis — in a region protective of its wine crop.</p><p>Ohayon told dot.LA that was the result of infighting at Genius Fund. "Genius management sabotaged the project hoping to eliminate us prior to getting the final LUP [land use permit]," he wrote in an email.</p><p>"They had the seller and all consultants involved in that project sign NDAs to ensure that they didn't communicate with us" at a critical time in the permitting process. "Due to a personal vendetta, Stiegler was willing to 'burn the house down'," Ohayon said.</p><p>The company would never get the permit to plant cannabis in Santa Barbara. Months later, it would sell the land for millions less than what it was purchased for, according to property and county records.</p><p>Soon, Bosov would grow tired of just dreams.</p><p>__</p><p><em>This is the fourth in dot.LA's "Green Rush" series looking at the rise and fall of <em>cannabis-related startup</em> Genius Fund. Read <a href="https://dot.la/genius-fund-collapse-2646865907.html" target="_blank">part 1 here</a>, <a href="https://dot.la/genius-fund-cannabis-startup-2646866270/" target="_self">part two here</a>, <em><a href="https://dot.la/cannabis-products-genius-fund-2646866366.html" target="_self">part three here</a>, </em>and <a href="https://dot.la/st/newsletters" target="_self">sign up for dot.LA's newsletter</a> to be notified about new stories.</em></p><p><em>Do you have a story that needs to be told? My DMs are open on Twitter </em><a href="https://twitter.com/latams" target="_blank"><em>@latams</em></a><em>. You can also email me at </em><em>tami(at)dot.la</em><em>, or ask for my contact on Signal, for more secure and private communications.</em></p><p><em>Lead art by Candice Navi.</em></p>

From Your Site Articles

Related Articles Around the Web