sike insights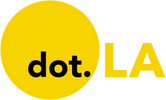 Get in the KNOW
on LA Startups & Tech
X
sike insights
Siddarth Pandiya, the 20-year-old founder of Sike Insights, likes to say he was into remote work before remote work was cool.
He founded Sike Insights from his dorm in October 2019 with Andrew Zhou and Corine Tan, two fellow UCLA students. The three had made several different projects at hackathons and in the entrepreneurship fraternity Sigma Eta Pi before scrapping them all entirely and creating the artificial intelligence platform aimed at managers trying to stay in tune with remote workers.
"Making baby leaders," as he puts it, "more emotionally intelligent was kind of like the thing that I've always cared about, and after we got to work, we found our calling was easy," he said.
The company has just closed a $1 million pre-seed round with backing from Kleiner Perkins, Abe Burns, dot.LA co-founder Spencer Rascoff, Jeff Wilke, The Fund, Overton VC, MiLA Capital and Rough Draft Ventures.
Pandiya, who started his first company at 15 years old, came up with the idea based on his experiences on his high school debate team, where building a culture and cohesiveness could be the difference between winning and losing.
He knew businesses faced the same problem and wanted to create more sensitive companies.
"Especially in our generation, we would rather be unemployed than work at a company where we don't feel like we're cared for right," said Pandiya.
Work from Home Realities
There's a lot of technology already out there to help with asynchronous working — Asana, Trello, Slack and Monday all assist with remote team goal setting and communication. But what Pandiya noticed was missing was building a company culture.
"Culture is now a must-have for remote companies, as opposed to 10 years ago when culture was kind of seen as this wishy-washy thing and it was more like, 'Okay, suck it up and do your job even if you hate it'," he said.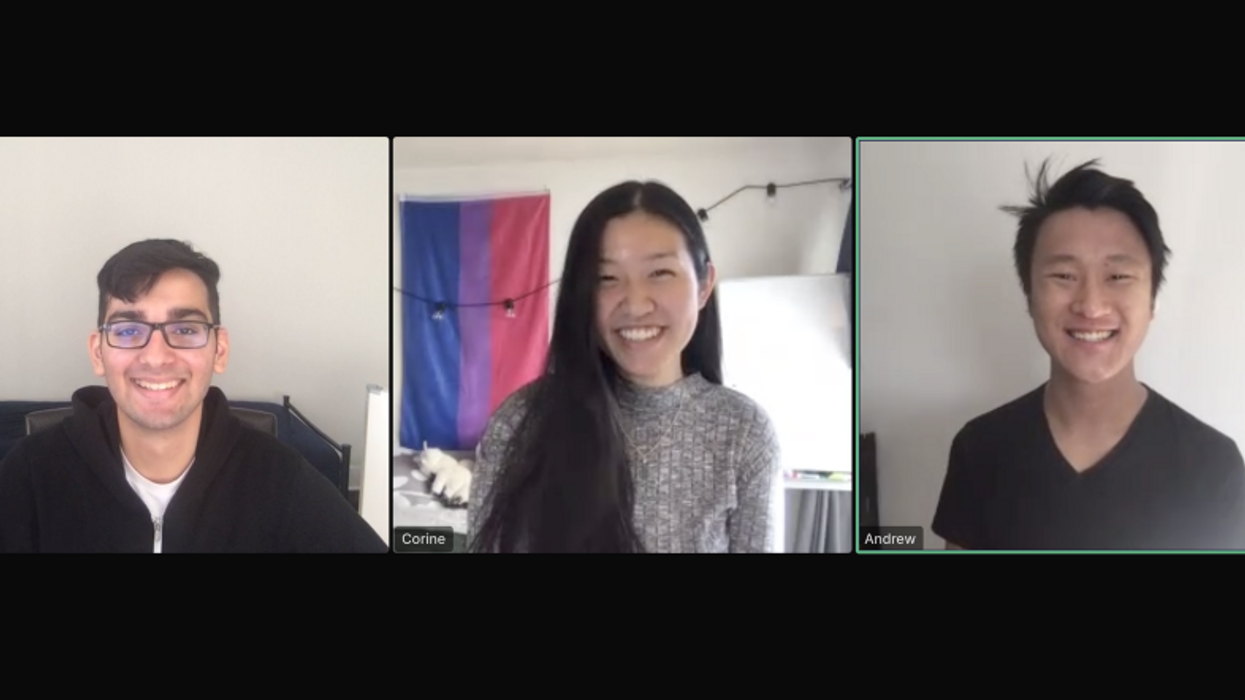 Siddarth Pandiya, Corine Tan and Andrew Zhou are the co-founders of Sike Insights.
There is no way for employees to interface with their managers or each other at the same volume they could while at work, according to Pandiya. Co-workers can no longer stop by each others' desks and chat about their weekends or their projects. Sensitive conversations are harder without body language.

"Startups like Sike, that empower high levels of engagement within teams, have the potential to add a lot of value," said Jonathon Ruane, a professor of global economics and management at MIT. He said research indicates that the share of working days spent at home by full-time workers will triple after the pandemic.
"Managers will need to adapt to managing and leading teams remotely. Many are likely to adopt new technologies that support this," Ruane said.
Sike Insights' first product is a friendly dog named Kona. It's an artificial intelligence bot integrated into Slack who facilitates interactions with employees and managers by making suggestions about how to respond during different conversations.

Kona first gathers employee data from a self-reported survey about their personality types. It continues to monitor employees' Slack activity to build a profile of each persons' working style and make suggestions to their managers on how best to clarify tasks or deliver feedback.
At the start of the day, employees respond to a question from Kona: "How are you feeling today?" They can respond with a color and an explanation of their feelings. Not every status is related to work — teammates can share other happenings in their lives and better get to know each other despite not having in-person interactions.

Sike Insights' first product is a bot in the form of a dog named Kona.
A Test Case
TeamSnap, a sports organizing platform, was one of the beta testers for Kona. Their engineering team had daily stand-ups, weekly one-on-ones, and twice-a-week all-hands meetings. Shane Emmons, TeamSnap's chief technology officer, realized that these meetings consisted largely of small-talk because his team wanted to better know each other.
With Kona, they drastically cut down on meetings.
"Clicking an emoji each morning created some big changes in how we take care of each other," Emmons said. Emmons began spending less time asking his team how they were feeling, and was able to spend his time helping them grow. After two months, the team eliminated daily stand ups and made one-on-one meetings biweekly.
"You can't walk around the office in a remote setting, so Kona acts like my sixth sense. I can see my distributed team's emotional health in a way that I couldn't before," Emmons said. "People naturally check on each other and start casual conversations. It's all from taking a simple 30-second pulse each morning."
The last service Kona provides are daily insights that are relayed to managers and teams as Slack prompts. Each tip or reflection was developed with the help of top executive coaches, some of whom are investors, such as Robyn Ward and Jeff Gray.
"We're really the only company, the only tool that has real data on the culture of your company right now," said Pandiya. "And that's obviously really powerful in and of itself as an analytics platform. But what we have even beyond that is we are really the only tool that can help you manifest the culture that you want to create in your company."
Editor's note: This story has been updated.
From Your Site Articles
Related Articles Around the Web
When the founders who lead the ten young startups selected for the 2020 Techstars LA class begin their three month accelerator program Monday, they won't be gathering in the Mid-Wilshire office and shaking hands as every other class has done. Like the rest of us, they will be working at home because of the coronavirus. Dinners, meetings, socializing, and mentoring sessions will all be online.
"A big part of the magic of the program is the relationships that are from proximity and from everyone working together in the same space and so what we're doing is we're endeavoring to create as much as that connection in the virtual world as possible," said Anna Barber, managing director of Techstars LA.
Barber is a big fan of Post-it notes and remembers several occasions where she's helped a founder arrive at an epiphany during a whiteboard session. That will not be possible this time around, but Barber wanted to try to replicate the experience as much as possible, so last week she and program manager Alex Karevoll rented a U-Haul truck and delivered whiteboards, Post-its, markers, and snacks to the new class, crisscrossing the city from Santa Monica to Encino and East L.A.
"We wanted to bring the Techstars experience to people at home," said Barber. "It was cool to see the different parts of L.A. that people are coming from."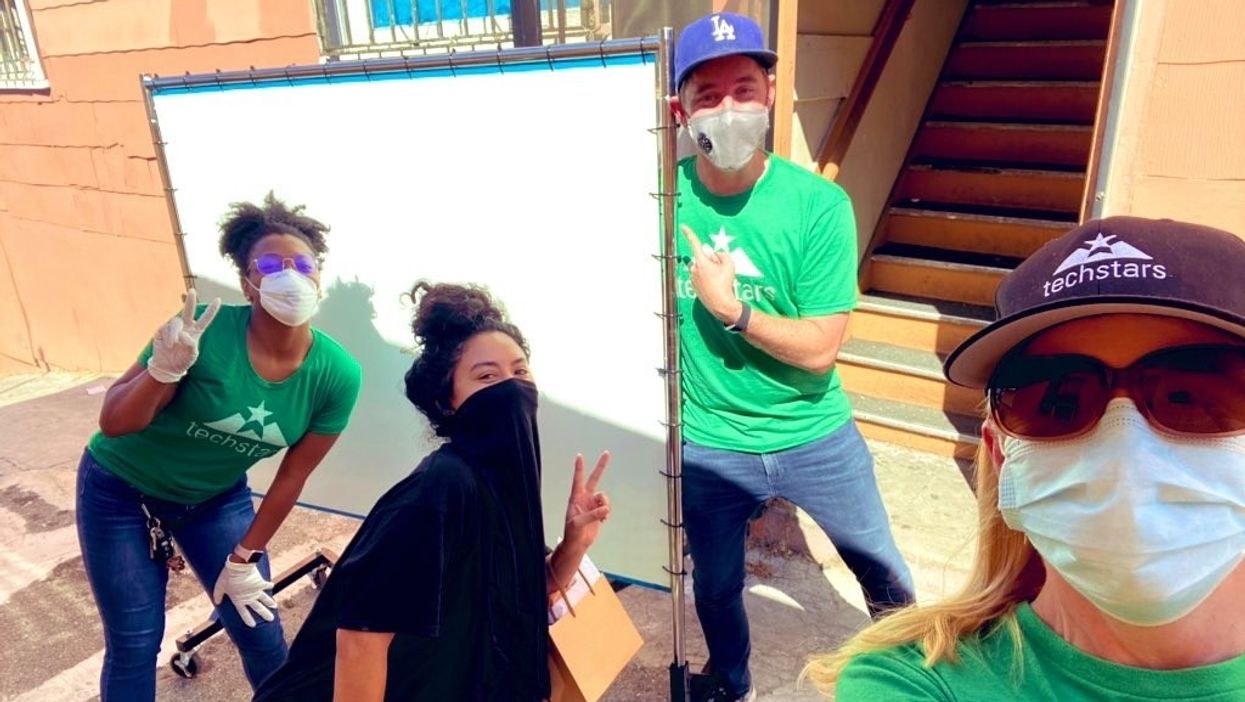 Coronavirus means many elements of Techstars will be different this year, though the basics remain the same; Ten startups will receive three months of intensive mentoring and then present at a Demo Day in October (which Barber still hopes will be in-person). Techstars invests $120,000 for a 6% cut of equity.

Techstars LA companies have gone on to raise an average of more than $2 million of outside capital after the program. Standouts from the previous three classes include Slingshot Aerospace, Blue Fever, Stackin, Fernish, Liquid, Dash Systems and Finli.
The health and wellness category is dominant in this year's class with teams tackling teletherapy for intersectional communities, cancer care coordination, breast milk testing to optimize infant nutrition, and remote evaluation of ADHD and learning differences. Media and e-commerce companies include an esports analytics platform, a podcasting services provider, a platform for college creatives to connect with brands, and a fashion and beauty marketplace for Latinx consumers.
Nine companies include women, Black or Latinx founders, with six in the CEO seat and there are six mixed gender founding teams. Barber says diversity has always been important for Techstars LA, both because it is vital for building the kind of inclusive ecosystem she wants in L.A. and also it is simply good business.
"I've always been a believer in the idea that diversity produces better investing outcomes," said Barber.
Barber usually narrows down the ten selections from hundreds of applicants with lots of face-to-face meetings to get a feel for founders, but this time she has met almost none of them.
"It was a challenge for me," said Barber. "I am a founder-focused investor and so much of that is about getting to know people and build a strong personal relationship with them and also understanding who they are and what motivates them and I feel like it's very hard to make those connections over video."
Despite the limitations of running a remote accelerator, Barber is trying to find the silver linings, such as being able to get speakers and mentors who would not ordinarily have the time to fly to L.A. She is also using Sococo, an online platform that simulates a virtual office.
"If you want to talk to someone, you can just enter the room in the virtual office that they are in and talk to them," Barber said. "It takes longer to build connections in a remote setting, but we can still do it," she said.

All but one of the startups in this year's class is headquartered in Los Angeles. Some like, Thrive Education, the remote provider of ADHD and learning differences, only recently relocated from the Bay Area.
"We think it's important for us to be based in LA," said Jack Rolo, Co-Founder & CEO of Thrive Education. "A lot of startups, if they have the choice, are wanting to locate outside of the Bay Area. L.A. is expensive but it's still cheaper than living in the Bay Area. It will help us have a longer runway."
Rolo is hoping to come out of Techstars in a position to raise a seed round in October. "Our product works but it's not polished just yet," he said. "We want it to be perfect."
CLLCTVE, which is the platform for college creatives to connect with brands, is relocating from Syracuse this week.
"We're very excited for L.A.," said Kelsey Davis, founder and CEO of CLLCTVE. "When you think of diversity and creativity, L.A. is a representation nationally of that space."
Davis says Techstars LA was the only accelerator she seriously considered. "For us it just felt so right," said Davis.
Davis, 23, who is Black, wore a sweatshirt during an interview with dot.LA conducted via Zoom with the phrase "Black tech. Green money" emblazoned across the front. She says she is pleased to see the tech world finally having long overdue conversations about race and she says she won't squander the opportunity. Her goal is nothing short of building a LinkedIN for Generation Z.
"Now that we're here we have to roll up our sleeves and do the hard work together," said Davis. "If I'm given half of what everyone else is given, I'm going to take it twice as far."
Get to Know Techstars' 2020 Class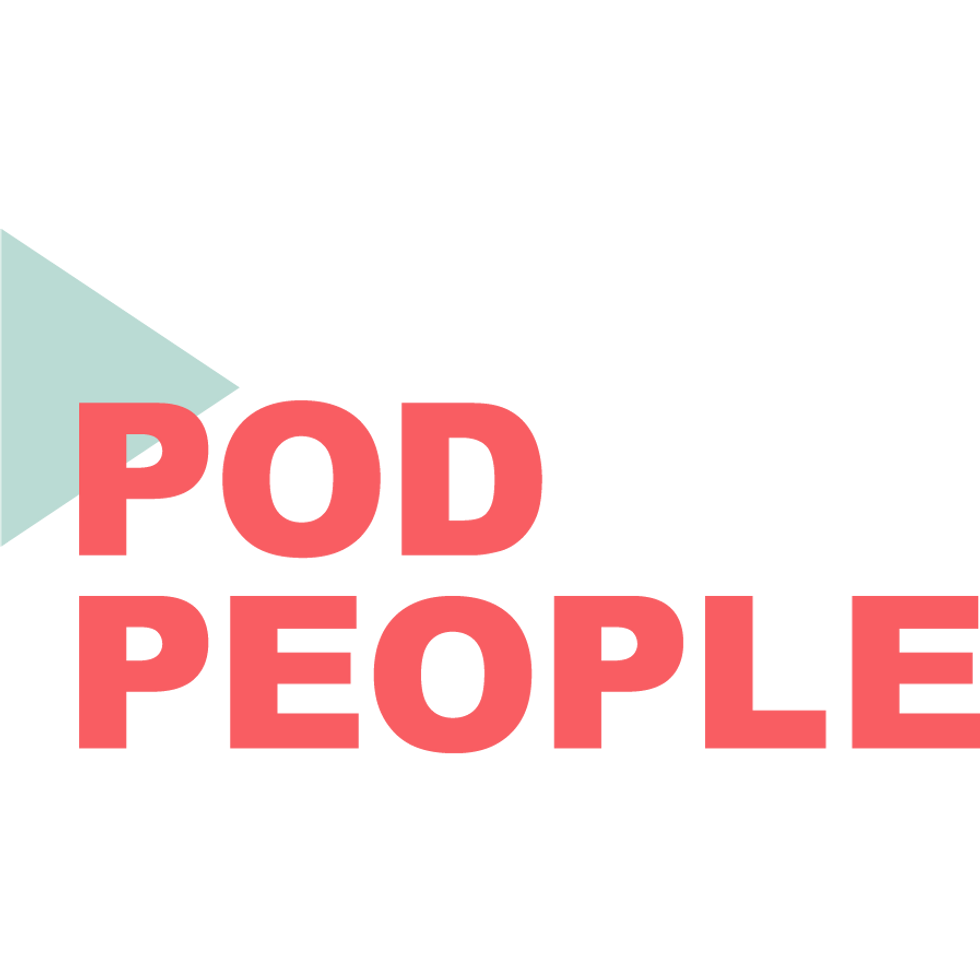 Pod People
Pod People is a full-service podcast production and staffing agency with a network of over 700 audio professionals across the globe.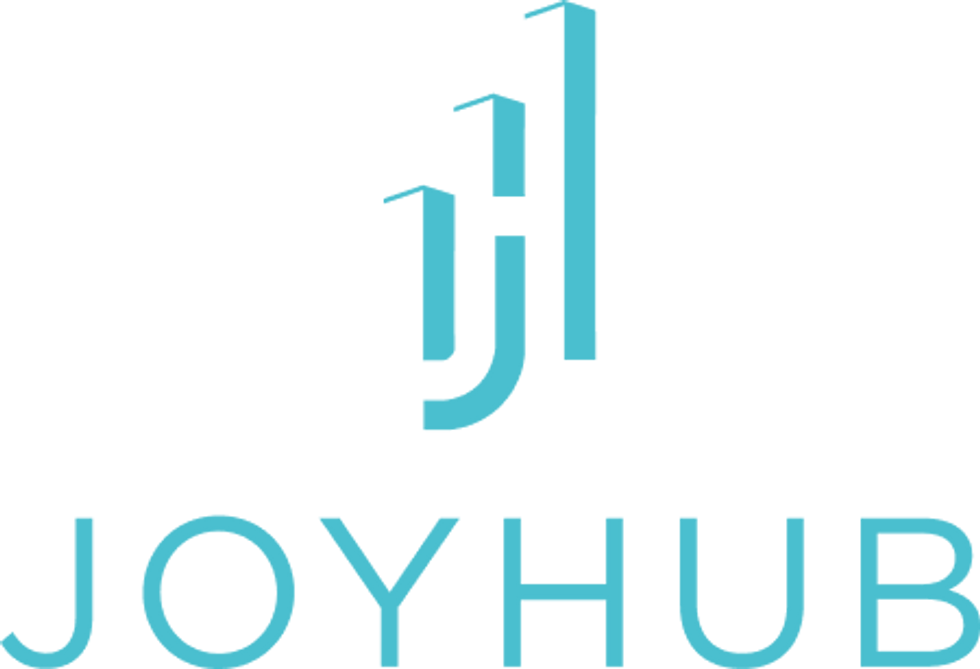 JoyHub
JoyHub 's enterprise software integrates multifamily operator systems into a single, centralized data platform.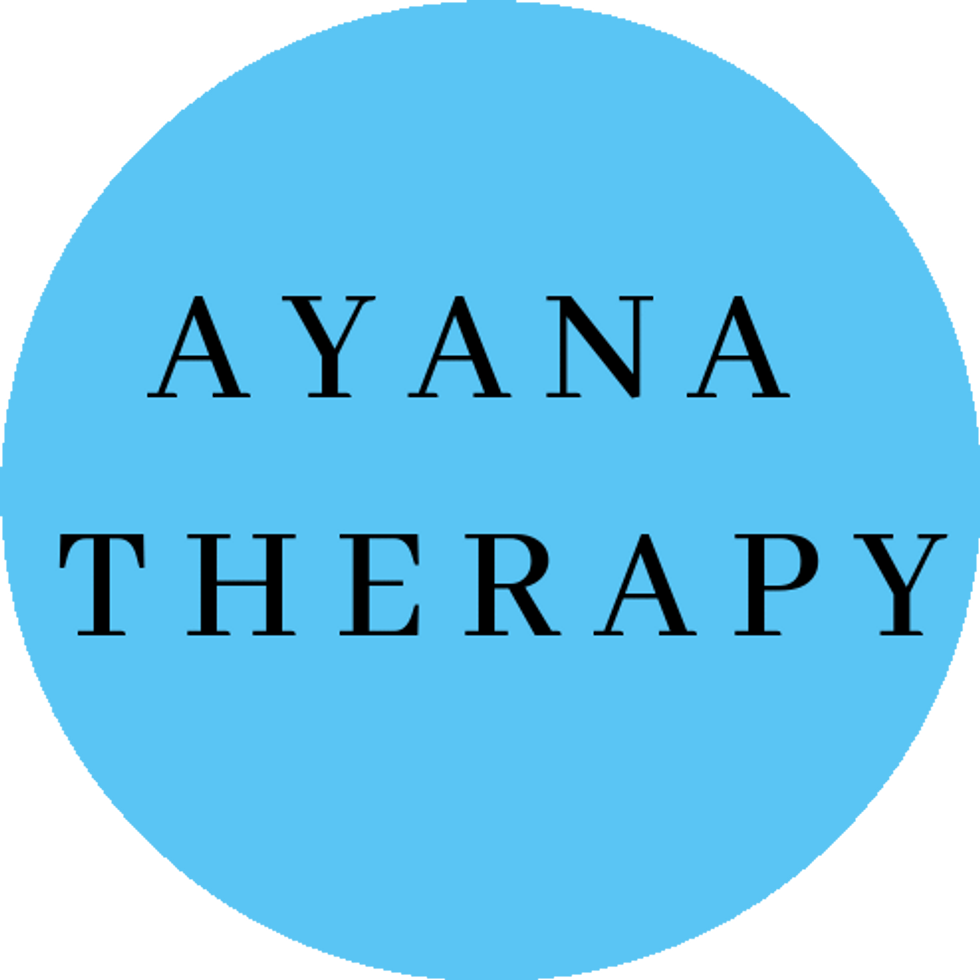 Ayana Therapy
Ayana Therapy provides online therapy for minorities with an emphasis on intersectionality.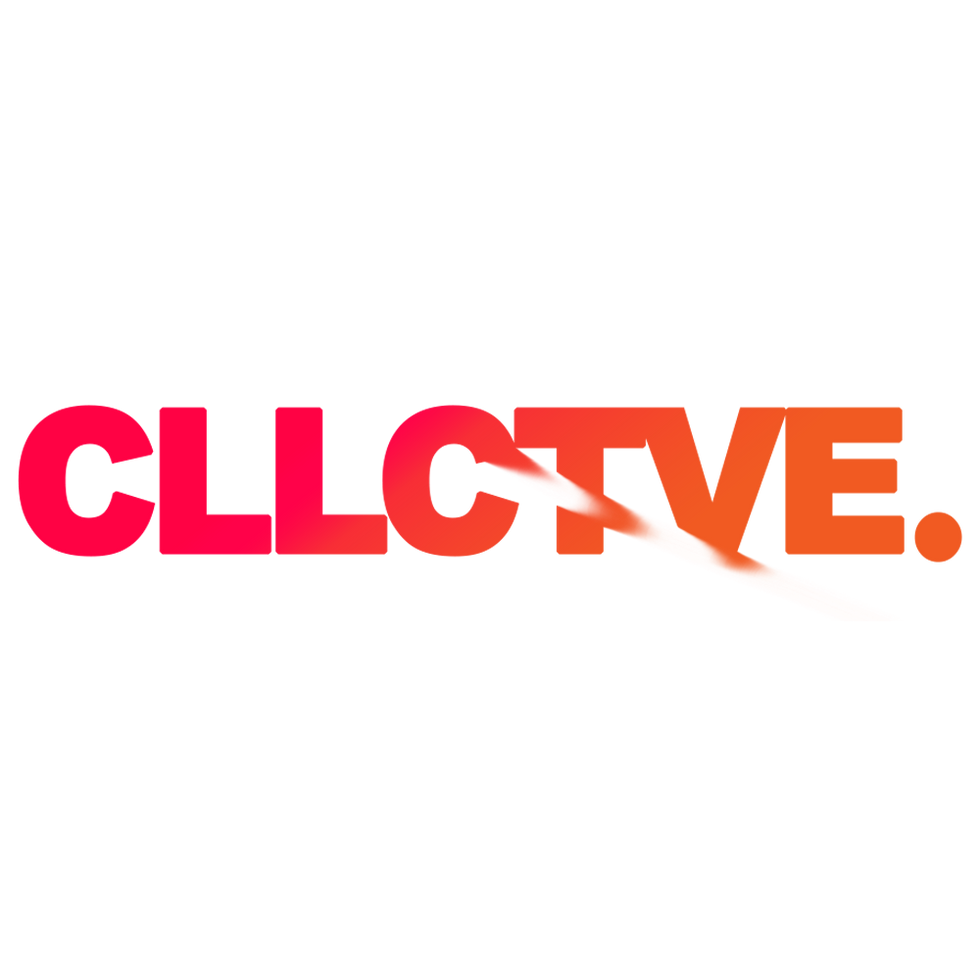 CLLCTVE
CLLCTVE is a platform connecting college creatives with brands targeting Gen-Z consumers.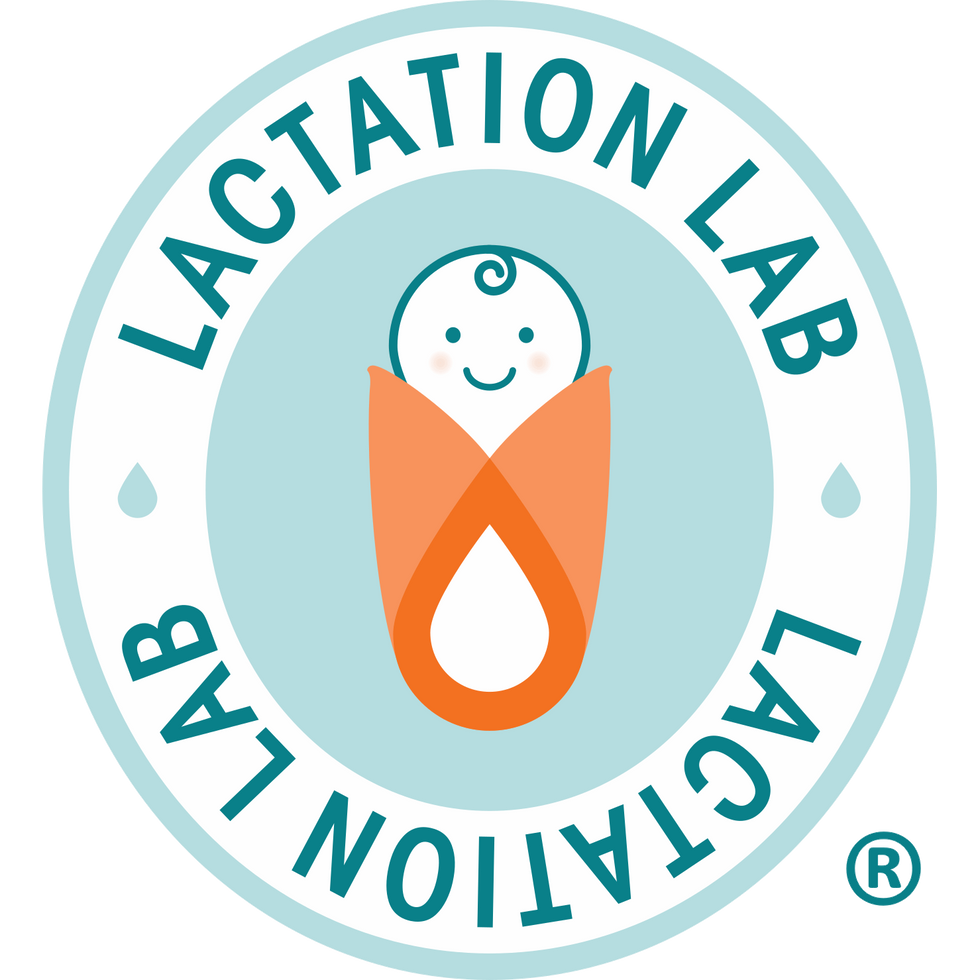 Lactation Lab
Lactation Lab provides breast milk analysis and personalized recommendations for mothers to optimize their child's health and nutrition.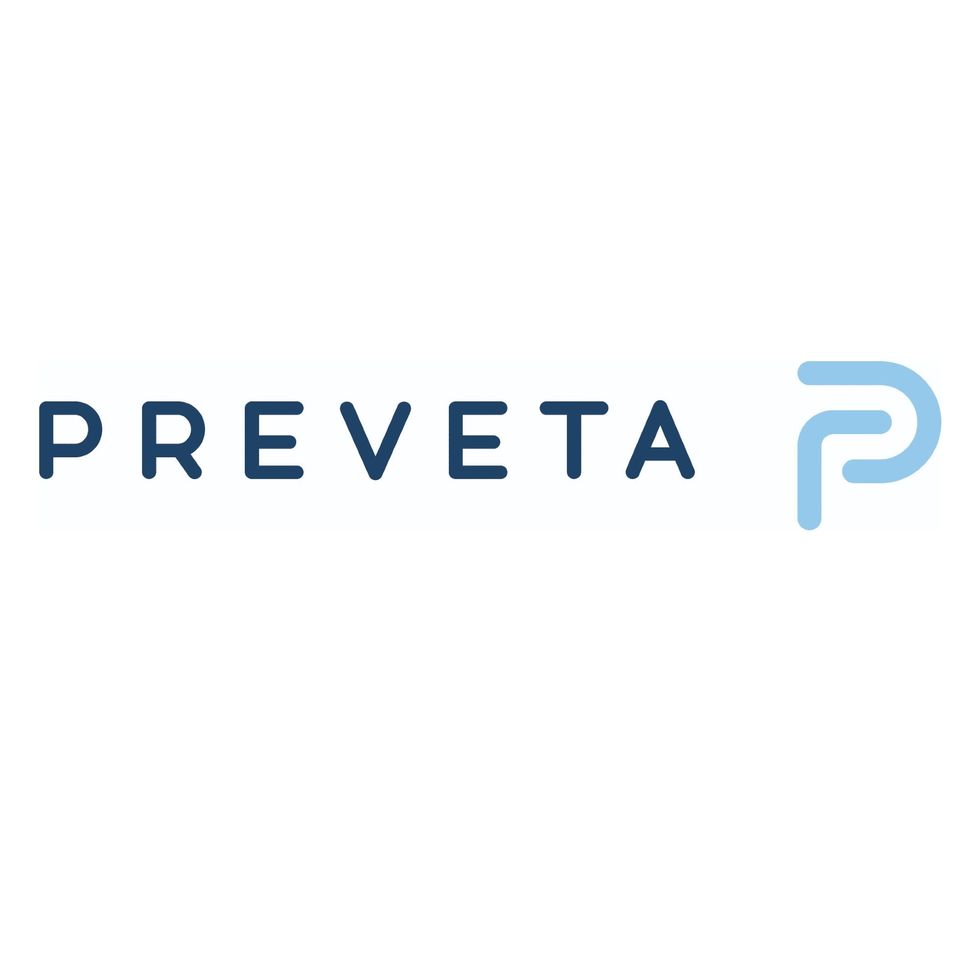 Preveta
Preveta is transforming cancer care by arming clinicians with data and insights to improve outcomes, and blazing a trail for providers to deliver value-based care.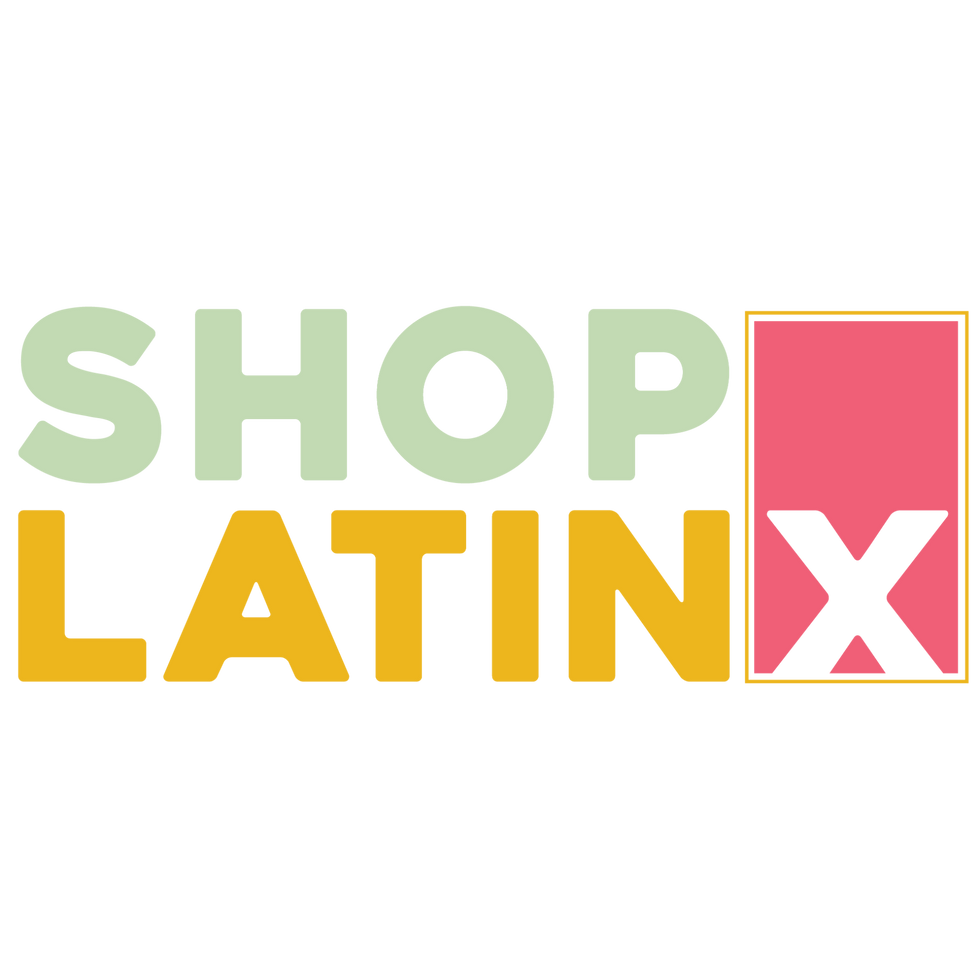 Shop Latinx
Shop LatinX is the leading fashion and beauty lifestyle brand with products designed by and for the Latinx community.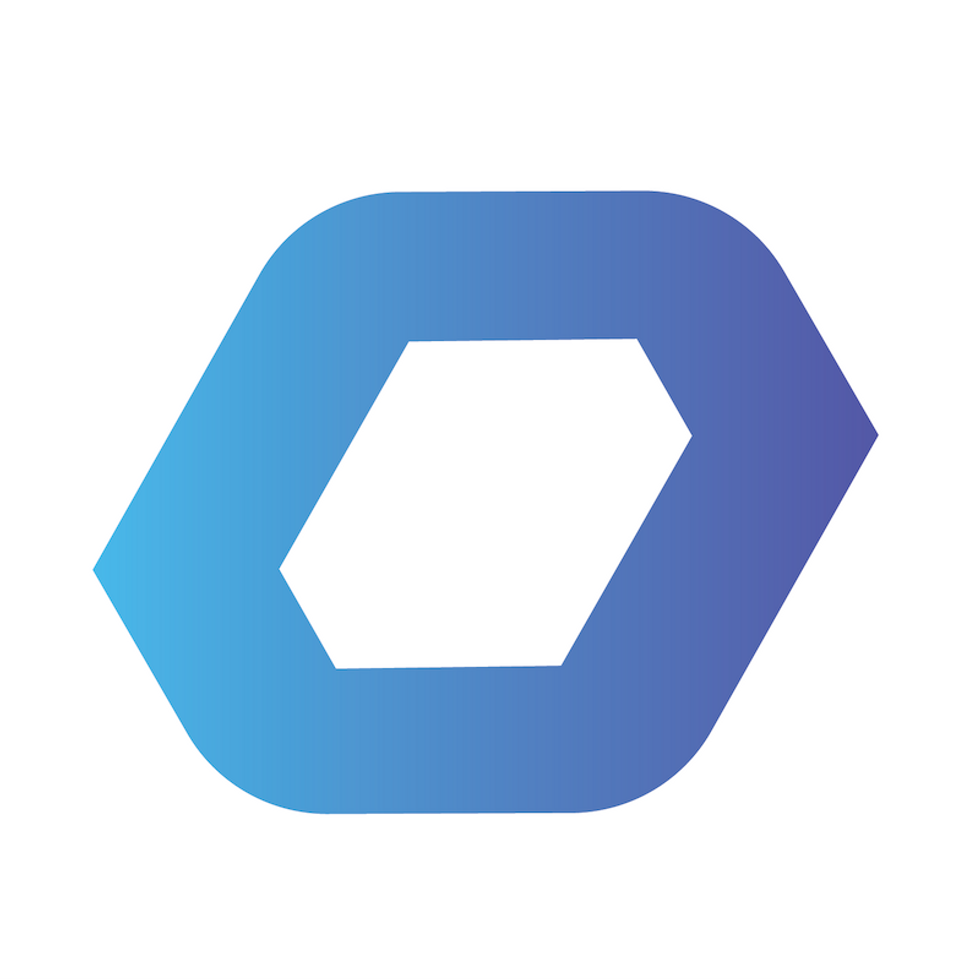 Sike Insights
Sike Insights powers remote teams to work better together. Our first product, Kona, is an AI-powered Slackbot that helps you communicate.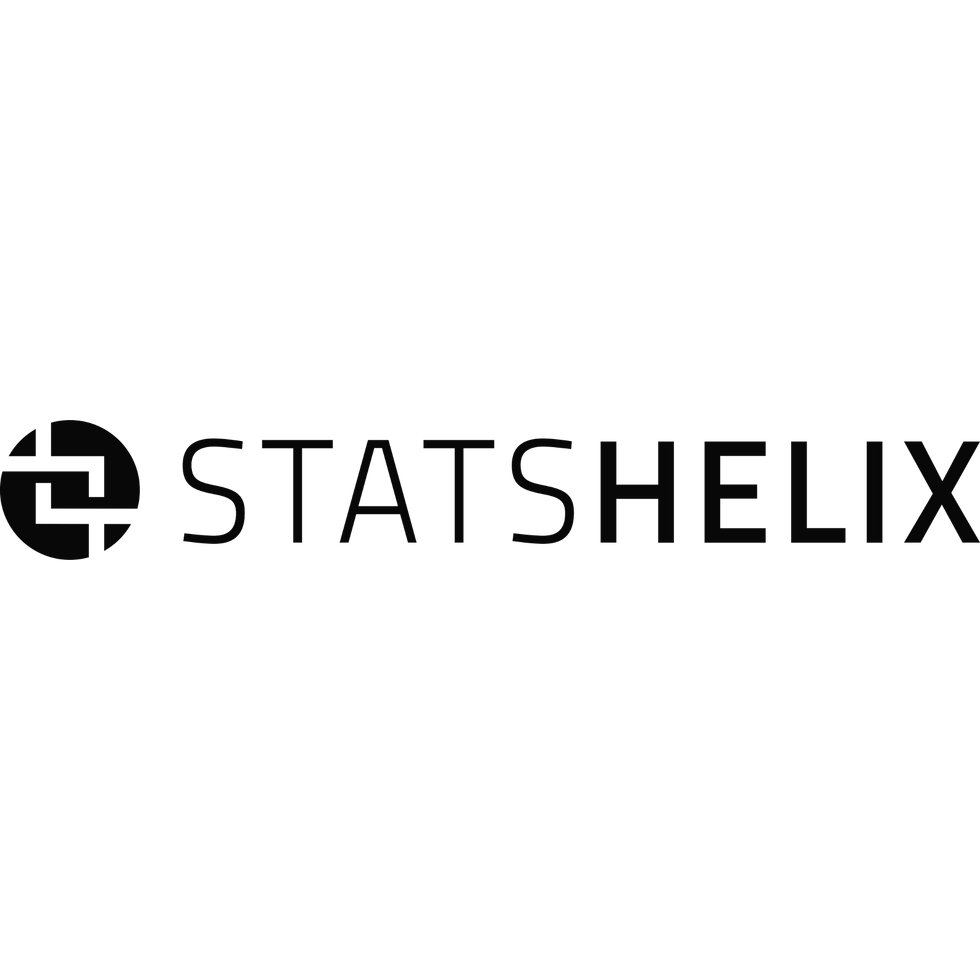 StatsHelix
StatsHelix is a B2B gametech company focused on esports and streaming.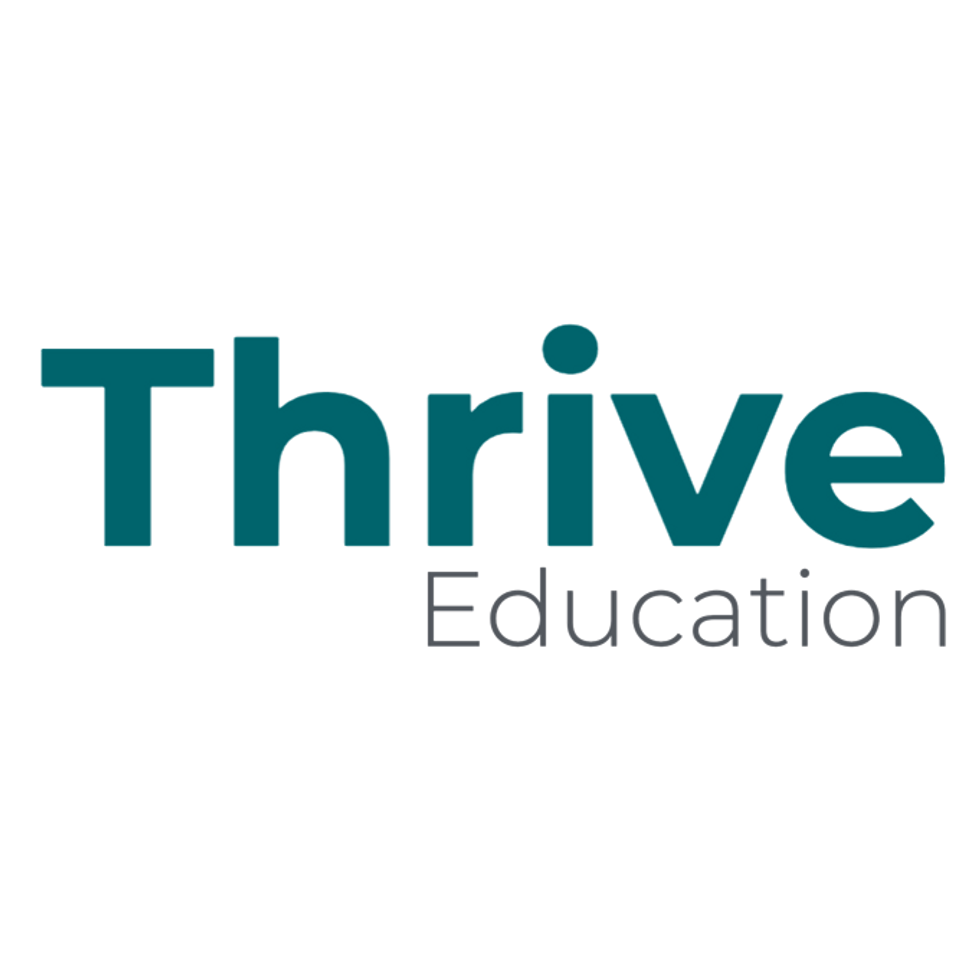 Thrive Education
Thrive Education provides remote tele-assessments for learning differences (LDs) such as dyslexia, ADHD, and autism.
Meet the Techstars L.A. Class of 2020! www.youtube.com