founders fund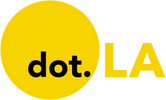 Get in the KNOW
on LA Startups & Tech
X
founders fund
When CEO Andrew Farah co-founded Density in 2014 with a team of Syracuse graduates, their initial goal was to avoid waiting in line at their favorite downtown coffee shop. Syracuse averages 104 feet of snow a year and they got tired of trudging through the cold only to wait 15 minutes for Sumatra drip coffee and bagels. Being engineers and designers, they thought there had to be a better way. They spent the next few years building a system that, as it turned out, is perfectly suited to the current COVID-19 era: A way for companies to monitor precisely how many people are occupying a given space.
"We don't take pride in the fact that a pandemic has accelerated distribution," Farah said. "But we take pride in the fact we can help in a small way to keep people safe."
Since COVID, Density has seen revenue shoot up more than 500%. Prior to the crisis, the company had seen growth of around 40% each quarter. Warehouses, grocery stores, meat processing plants and casinos all signed-up, eager to find a way to limit capacity.
Density announced Tuesday it has raised $51 million in Series C funding led by Kleiner Perkins, with participation from 01 Advisors, Upfront Ventures, Founders Fund, Ludlow Ventures, Launch, and DTA. Former MLB All-Star Alex Rodriguez also invested. Prior to this round, Density had raised $23 million, bringing total funding to date to $74 million.
Before the pandemic struck, Density saw considerable demand from companies who wanted to increase security and better utilize their office space. An estimated $1 trillion of rented office space sits empty in the United States and Farah says employees and managers are not very good at knowing what space they need and what is a waste of money.
"Most organizations were largely flying blind about how they design buildings," said Farah. "Buildings have been designed based on 150 or 200 square feet per employee, but that's just a best guess or observation."
When CEO Andrew Farah co-founded Density in 2014 with a team of Syracuse engineers their initial goal was to avoid waiting in line at their favorite coffee shop.
When Verizon bought Yahoo in 2017, it used Density to figure out which desks and conference rooms it could get rid of to save on rent. Clients also include a who's who of tech companies such as Facebook, LinkedIn, Uber, Salesforce, Google, Amazon and Uber as well as Nike, Booz Allen Hamilton and the U.S. government.

While some might see the technology as intrusive surveillance, Farah says Density actually provides more privacy because its proprietary depth sensors and deep learning algorithms do not use anything that could identify who a person is, making companies reliant on traditional surveillance cameras that record a worker's every move.
"The most sophisticated companies in the world don't want to spy on employees," said Farah. "They want to preserve employee privacy."
Mark Suster, managing partner of Upfront Ventures, says he was drawn to Density as part of his thesis that computers are better at making decisions about the physical world than humans. He's invested in more than half a dozen companies along those lines including Nanit, which makes smart baby monitors, and Ring, a smart home monitoring system that was bought by Amazon for more than a billion dollars in 2018.
"Our investment in Ring was really about computer vision because Ring's initial selling point was, 'it's not just a camera for your front door but it has the ability to interpret the surroundings around you'," Suster said. "It can say if it's your dog, or leaves or someone who shouldn't be in front of your house."
Suster sees similar promise in Density, which he says can do everything from helping airlines board planes more efficiently to making sure restaurants and hotels are deploying staff when they are needed most.
"Ultimately, we're an enterprise software company," he said. "We allow people to predict how people are going to move around spaces. And people have started signing multimillion dollar contracts."
Interestingly for a company that helps other companies better utilize office space, Density has been fully distributed since 2014, with 50 employees spread out across five countries and 15 states.
"I had wondered if we should all be in the same place," said Farrah, who is now based in San Francisco.
Home improvement startup Porch acquired moving concierge startup Kandela in April 2019, describing it as a strong complement to its existing slate of services. But a little more than a year later, Kandela is suing its new Seattle-based owner, alleging that Porch purposefully sought to reduce the long-term payout under the deal.
Kandela filed the lawsuit in Los Angeles County Superior Court on Monday, accusing Porch of fraud and breach of contract. The company alleges that Porch and its CEO Matt Ehrlichman "have engaged in a stunning and systematic pattern of fraud designed to prevent Kandela from achieving any earnout" for hitting certain milestones, to according to the complaint.
The Los Angeles-based startup is seeking $11.5 million plus punitive damages.
Here's a statement from Ehrlichman, shared with GeekWire via email:
"Porch acquired Kandela and the acquisition included an earnout. Unfortunately, when selling its business, Kandela oversold their ability to hit its own objectives. We strongly dispute all claims related to this lawsuit and we will defend ourselves vigorously. Porch as a company has grown rapidly and we will continue to work in partnership with utilities and other partners across the country to help make the homeownership experience better and we are excited about what is ahead."
Porch helps match home service professionals with homeowners for improvement projects. Founded in 2012, Kandela aimed to simplify the moving experience by setting up installation of home services like TV, internet and security systems. It employed 100 people when Porch acquired the company.
"Kandela's mission closely aligns with Porch's — to make tasks related to the home easier, faster, and simpler," Ehrlichman said in a statement after the acquisition in April 2019. "Kandela's suite of services are a natural extension of the work Porch is already undertaking."
The all-stock acquisition was valued at approximately $11.5 million, according to the complaint, which notes that Kandela would "earnout" more than $6 million by achieving certain revenue and profitability milestones.
But Kandela alleges that Porch was "hell-bent on ensuring that Kandela did not achieve any earnout" by withholding resources from Kandela, refusing to sell Porch products and services to Kandela customers, and instructing Kandela to "sell products and services that did not exist."
"Porch and Ehrlichman's misconduct was designed to suppress Kandela's business so that Kandela could not achieve any of the earnout targets set forth in the parties' agreement," the lawsuit reads.
This is the latest chapter in a tumultuous startup journey for Porch and Ehrlichman.
The high-profile Seattle startup grew rapidly and raised $100 million less than two years after it came out of stealth mode in 2013, inking partnerships with Lowe's, Facebook, and others.
But just months later, Porch reduced its headcount from 500 to 250 as the company was forced to repair the business. Porch emerged from a two-year quiet period in April 2018, and said it had resumed growth.
Porch originally made money by matching homeowners with home services professionals. It has since evolved into a "vertical software-as-a-service company" that sells CRM products to moving companies, large utility providers, home inspectors, and more, helping their customers with maintenance projects and moves. Porch says its software platform grew revenue by 10X between 2017 and 2019.
Porch raised more than $20 million as part of a Series C round in January of this year. It was the first equity round for Porch since the company landed a $65 million investment in 2015. The company's investors include Battery Ventures, Capricorn Investment Group, Founders Fund, Valor Equity Partners, Lowe's, Black River Ventures, Moderne Ventures, HVAC distributor Watsco, and others.
This story first appeared on GeekWire.