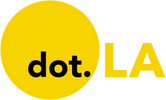 Get in the KNOW
on LA Startups & Tech
X
Breanna De Vera
Breanna de Vera is dot.LA's editorial intern. She is currently a senior at the University of Southern California, studying journalism and English literature. She previously reported for the campus publications The Daily Trojan and Annenberg Media.
Siddarth Pandiya, the 20-year-old founder of Sike Insights, likes to say he was into remote work before remote work was cool.
He founded Sike Insights from his dorm in October 2019 with Andrew Zhou and Corine Tan, two fellow UCLA students. The three had made several different projects at hackathons and in the entrepreneurship fraternity Sigma Eta Pi before scrapping them all entirely and creating the artificial intelligence platform aimed at managers trying to stay in tune with remote workers.
---
"Making baby leaders," as he puts it, "more emotionally intelligent was kind of like the thing that I've always cared about, and after we got to work, we found our calling was easy," he said.
The company has just closed a $1 million pre-seed round with backing from Kleiner Perkins, Abe Burns, dot.LA co-founder Spencer Rascoff, Jeff Wilke, The Fund, Overton VC, MiLA Capital and Rough Draft Ventures.
Pandiya, who started his first company at 15 years old, came up with the idea based on his experiences on his high school debate team, where building a culture and cohesiveness could be the difference between winning and losing.
He knew businesses faced the same problem and wanted to create more sensitive companies.
"Especially in our generation, we would rather be unemployed than work at a company where we don't feel like we're cared for right," said Pandiya.
Work from Home Realities
There's a lot of technology already out there to help with asynchronous working — Asana, Trello, Slack and Monday all assist with remote team goal setting and communication. But what Pandiya noticed was missing was building a company culture.
"Culture is now a must-have for remote companies, as opposed to 10 years ago when culture was kind of seen as this wishy-washy thing and it was more like, 'Okay, suck it up and do your job even if you hate it'," he said.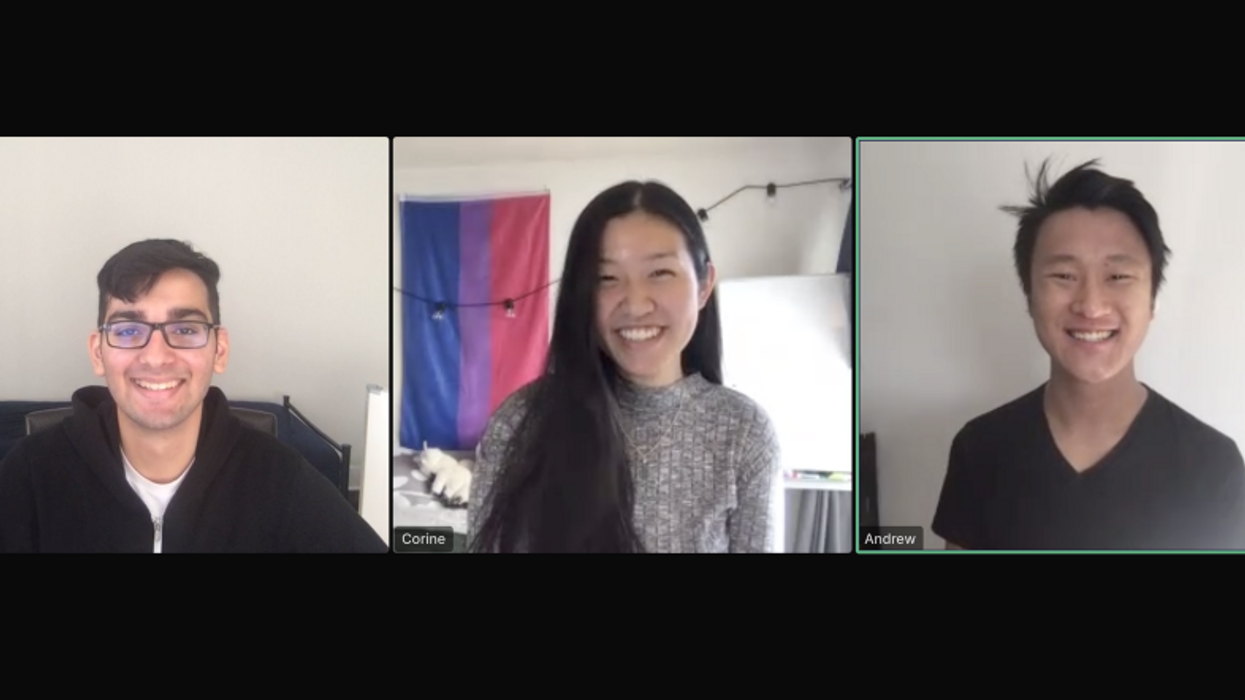 Siddarth Pandiya, Corine Tan and Andrew Zhou are the co-founders of Sike Insights.
There is no way for employees to interface with their managers or each other at the same volume they could while at work, according to Pandiya. Co-workers can no longer stop by each others' desks and chat about their weekends or their projects. Sensitive conversations are harder without body language.

"Startups like Sike, that empower high levels of engagement within teams, have the potential to add a lot of value," said Jonathon Ruane, a professor of global economics and management at MIT. He said research indicates that the share of working days spent at home by full-time workers will triple after the pandemic.
"Managers will need to adapt to managing and leading teams remotely. Many are likely to adopt new technologies that support this," Ruane said.
Sike Insights' first product is a friendly dog named Kona. It's an artificial intelligence bot integrated into Slack who facilitates interactions with employees and managers by making suggestions about how to respond during different conversations.

Kona first gathers employee data from a self-reported survey about their personality types. It continues to monitor employees' Slack activity to build a profile of each persons' working style and make suggestions to their managers on how best to clarify tasks or deliver feedback.
At the start of the day, employees respond to a question from Kona: "How are you feeling today?" They can respond with a color and an explanation of their feelings. Not every status is related to work — teammates can share other happenings in their lives and better get to know each other despite not having in-person interactions.

Sike Insights' first product is a bot in the form of a dog named Kona.
A Test Case
TeamSnap, a sports organizing platform, was one of the beta testers for Kona. Their engineering team had daily stand-ups, weekly one-on-ones, and twice-a-week all-hands meetings. Shane Emmons, TeamSnap's chief technology officer, realized that these meetings consisted largely of small-talk because his team wanted to better know each other.
With Kona, they drastically cut down on meetings.
"Clicking an emoji each morning created some big changes in how we take care of each other," Emmons said. Emmons began spending less time asking his team how they were feeling, and was able to spend his time helping them grow. After two months, the team eliminated daily stand ups and made one-on-one meetings biweekly.
"You can't walk around the office in a remote setting, so Kona acts like my sixth sense. I can see my distributed team's emotional health in a way that I couldn't before," Emmons said. "People naturally check on each other and start casual conversations. It's all from taking a simple 30-second pulse each morning."
The last service Kona provides are daily insights that are relayed to managers and teams as Slack prompts. Each tip or reflection was developed with the help of top executive coaches, some of whom are investors, such as Robyn Ward and Jeff Gray.
"We're really the only company, the only tool that has real data on the culture of your company right now," said Pandiya. "And that's obviously really powerful in and of itself as an analytics platform. But what we have even beyond that is we are really the only tool that can help you manifest the culture that you want to create in your company."
Editor's note: This story has been updated.
From Your Site Articles
Related Articles Around the Web
Breanna De Vera
Breanna de Vera is dot.LA's editorial intern. She is currently a senior at the University of Southern California, studying journalism and English literature. She previously reported for the campus publications The Daily Trojan and Annenberg Media.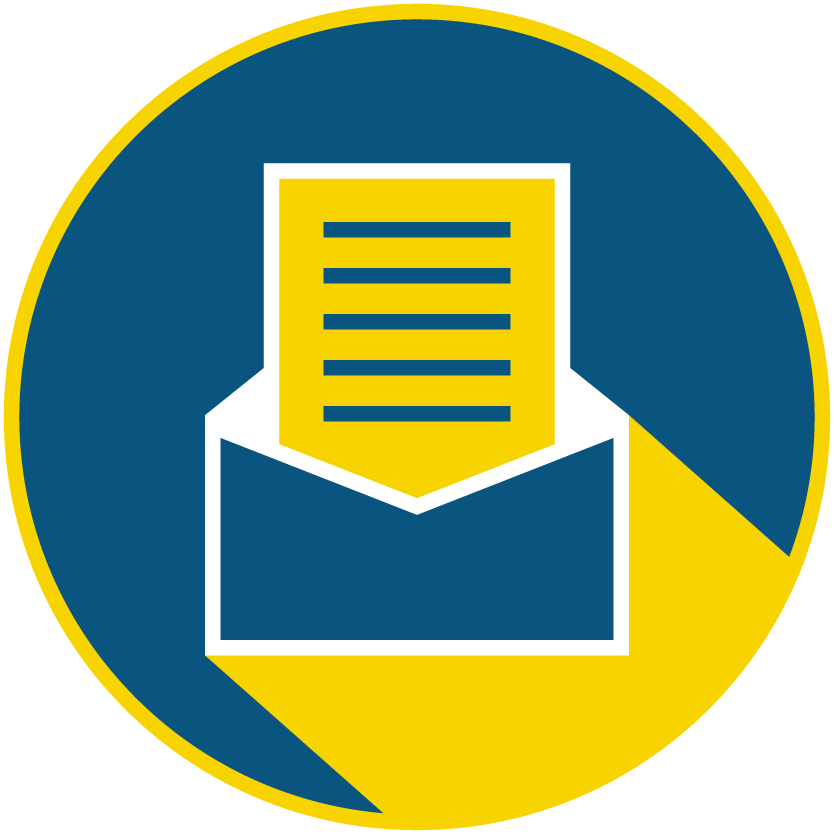 Subscribe to our newsletter to catch every headline.
Maylin Tu
Maylin Tu is a freelance writer who lives in L.A. She writes about scooters, bikes and micro-mobility. Find her hovering by the cheese at your next local tech mixer.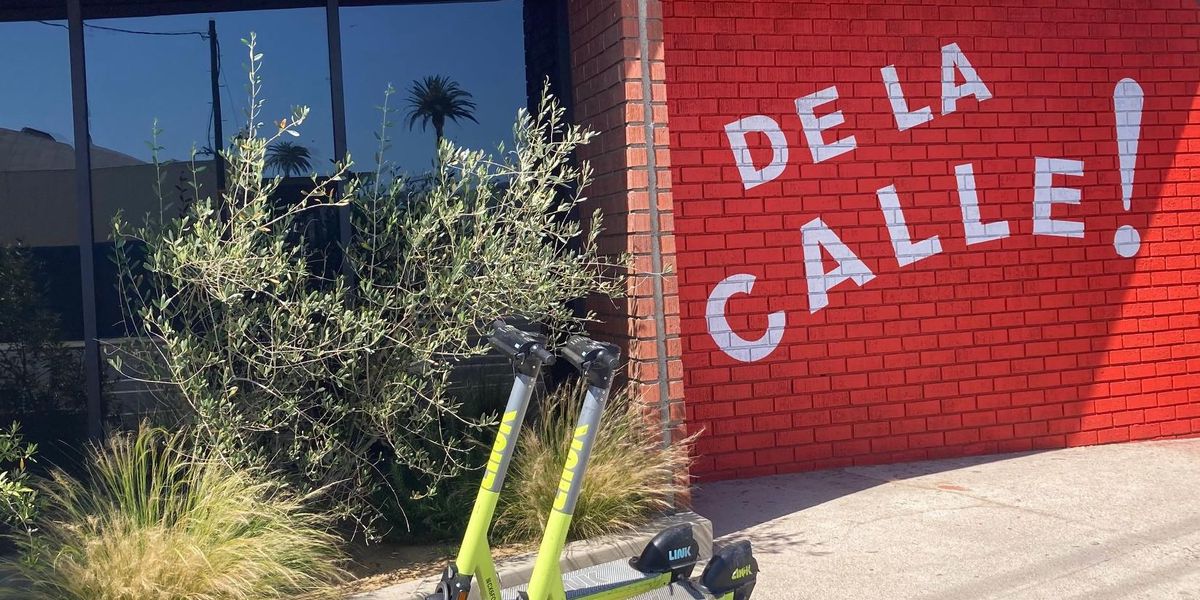 Photo by Maylin Tu
When Lime launched in Los Angeles in 2018, the company offered five free rides per day to low-income riders, so long as they were under 30 minutes each.

But in early May, that changed. Rides under 30 minutes now cost low-income Angelenos a flat rate of $1.25. As for the five free rides per day, that program ended December 2021 and was replaced by a rate of $0.50 fee to unlock e-scooters, plus $0.07 per minute (and tax).
Lime isn't alone. Lyft and Spin have changed the terms of their city-mandated low-income programs. Community advocates say they were left largely unaware.
A Lime spokesperson said that with its updated rate, low-income riders will still get an average discount of almost 90% off its service. He added that the startup's rates in Los Angeles are on average 50% less expensive than in most cities
"We would also like to note that L.A. riders have already saved an estimated $1 million via our Lime Access program, and we expect that figure to keep growing steadily with the new pricing in place," said the spokesperson, who added that 2,800 low-income Angelenos have taken around 250,000 trips since the program rolled out.
Spin once provided low-income Angelenos with unlimited, free 30-minute rides. Now the company is capping the free rides to five per day. Spin did not immediately return a request for comment.

Similarly, Lyft riders were once able to get a monthly pass for $5 and pay $0.05 per minute per ride. Instead, they'll now need to pay $0.50 to unlock the e-scooter and an additional $0.15 per minute.
The costs could add up for a demographic that is more likely than the average rider, according to data from rival micromobility startup Wheels, to use e-scooters to get to and from work.
"Lyft is now offering our Community Pass without a monthly payment to make it even easier for more riders to save," James Boshers, Lyft associate general manager for Southern California, said in an email. Several hundred riders use the program in L.A., according to a spokesperson.
The changes were rolled out with little fanfare, but that might be a moot point. Few of the local transportation advocates dot.LA reached out to were even aware the equity programs existed.
"I mean, I'm not surprised. I think people love giving discounts as a way of showing equity, but there's got to be more," said Oscar Zarate, assistant director of organizing for SAJE.
A spokesperson for Lime said they have tried unsuccessfully to reach representatives at the organization.
The city of Los Angeles doesn't promote micromobility equity programs to potential riders; that responsibility falls wholly on companies.
"Revenue generated through the micro-mobility program is dedicated solely to enforcing the conditions of the permit," LADOT spokesperson Colin Sweeney said by email, "which includes ensuring companies partner with community-based organizations and market their services to low-income residents among other critical safety and consumer protection functions."
But earlier this year, Sweeney acknowledged that getting micromobility companies to even put their vehicles in low-income communities has been difficult. At first, the city offered incentives to operators, but that proved ineffective.
"As a result, our permanent micromobility program which was established last year REQUIRES operators to deploy a certain percentage of vehicles to specific neighborhoods as a condition of their permit," he said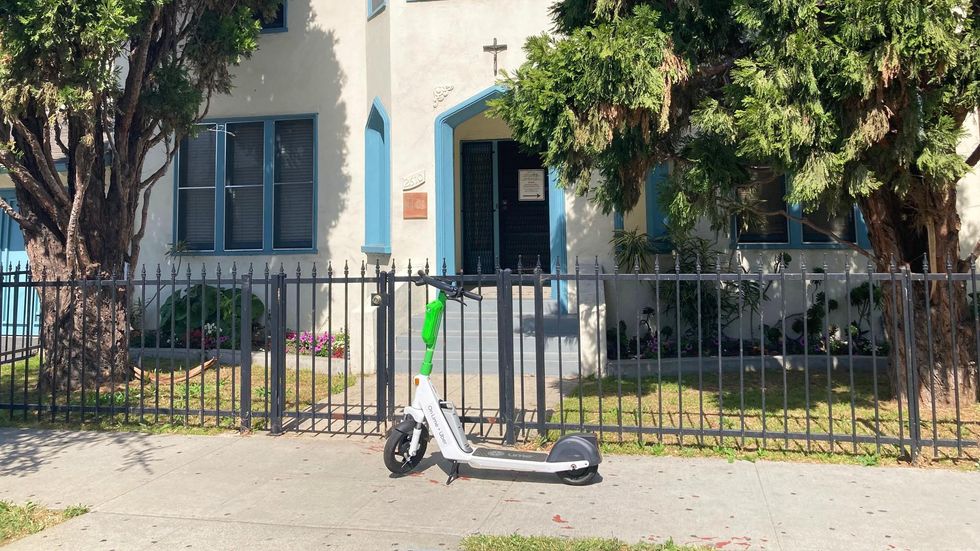 A Lime e-scooter parked in West Adams.Photo by Maylin Tu
Little Outreach, But More Scooters
Despite those requirements, some community advocates say that companies are not doing enough to reach out to communities to remove barriers to access.
Yolanda Davis-Overstreet serves as vice president of the West Adams Neighborhood Council and chairs its public safety committee. To her knowledge, no micromobility company operating in West Adams has reached out to the group.
She does, however, plan to reach out to them.
West Adams, a predominantly Black and Latino neighborhood, has experienced high rates of traffic violence. One stretch of Adams Blvd between Fairfax Ave and Crenshaw Blvd saw 59 severe and fatal collisions between 2009 and 2019, according to the L.A. Department of Transportation. Last year, the department completed a number of safety and infrastructure improvements along Adams, adding two miles of new bike lanes that make it safer for e-scooters, bikes and pedestrians.
Davis-Overstreet said she's starting to see more shared e-scooters in her neighborhood.
"It's a privilege that these scooter companies seem to have, like 'I don't care about your space. I'm here now'," she said. "No, if you're going to be here, you need to be here in a respectful way."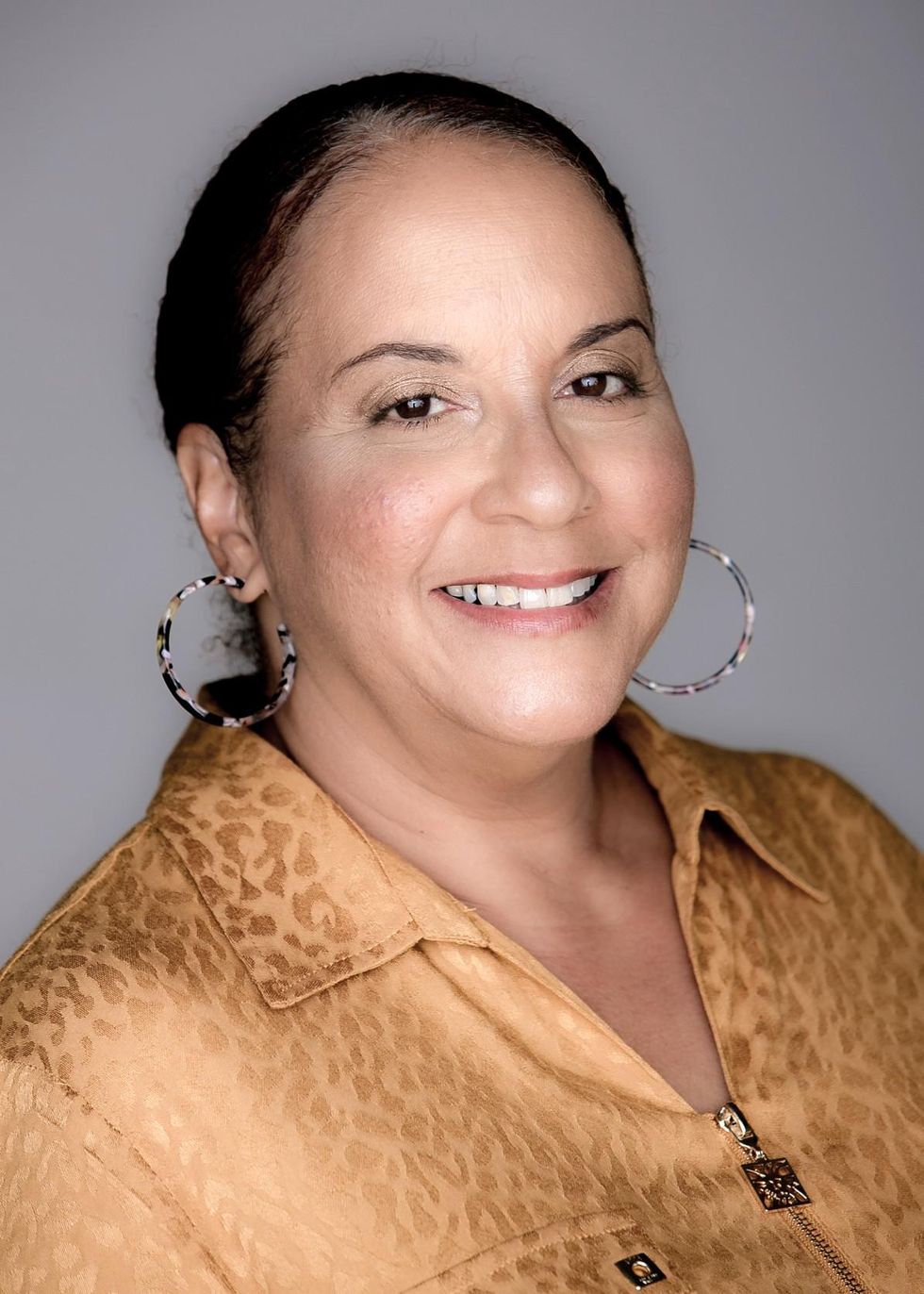 Yolanda Davis-Overstreet chairs the West Adams Neighborhood Council's public safety committee.
Image courtesy of Yolanda Davis-Overstreet
It's not that she's opposed to e-scooters, Davis-Overstreet said, but as e-scooter companies ramp up in the community, so do concerns about safety and accessibility.
She said she wants companies to figure out how to respectfully integrate into a community that is already pursuing alternative forms of transportation.
"That's another reason scooters should be connected with [our] community … How are we going to get people in the United States — in particular in L.A. — in the conversation of climate change, if we don't give them access to other tools to use other than cars?"
Alternative forms of transportation like e-scooters have the potential to make a big impact on underserved residents, especially as gas prices surge.

Eli Akira Kaufman, executive director of the Los Angeles County Bike Coalition, a Lime partner, said that Lime has been a valuable collaborator in L.A. on initiatives like First Ride Academy and Lime Hero. But he would like to see companies do more for underserved communities, like advocating for better biking infrastructure and sponsoring workforce development programs.

"Lime Access and these different accessibility programs are great. We totally applaud their intent. But what more can be done to serve our most vulnerable commuters?"

Others cited the requirement that low-income customers fill out an online form and provide proof of income to access discounted rides.
"I don't know if a señora is going to be able to do that," said SAJE's Zarate. "And I think people really underestimate how difficult it is to fill out these applications, provide all this documentation— and there's a stigma, 'Oh, you're applying for these low-income things' that also discourages people from applying."
Zarate added that Los Angeles transportation advocates want to start a dialogue—not a fight—with e-scooter companies like Lime, Bird and Lyft.
"Working class communities have always been multidimensional in terms of their transit and how they get around. People bike all around, you feel me?," he said. "So, I think there's a strong tradition in the community. It's just about finding ways that work for everyone."
'Do Your Homework'
Currently, there are six dockless e-scooter and e-bike operators in Los Angeles: Bird, Lime, Spin, Superpedestrian (LINK), Wheels and Lyft. Each runs a separate low-income program with rates varying widely. The same 30-minute ride might cost $0 (Spin, LINK) to $7.85 (Bird) plus tax, depending on the company.
The L.A. Department of Transportation requires micromobility operators to:
Deploy 20% of their total fleet in equity zones if they operate in certain more lucrative parts of the city like Venice, Hollywood and Downtown L.A.
Offer a cash option for unbanked customers without a credit or debit card.
Offer a non-smartphone option to unlock vehicles.
Offer discounted rates for customers with an income level at or below 200% of the federal poverty guidelines.
Attend meetings with community stakeholders such as neighborhood councils and disability rights organizations.
Partner with a community-based organization.
Here's a run down of costs and information for each low-income program operating in the city of Los Angeles.
Wheels: Wheels for All
$1.10 flat rate for 30 minutes
Lime: Lime Access
$1.25 flat rate for 30 minutes
Bird: Community pricing
50% off plus tax
Superpedestrian/ LINK: LINK-Up
Unlimited free 30 minute rides
Spin: Spin Access
Five free 30 minute rides per day
Lyft: Lyft Community Pass
$0.50 to unlock and $0.15 per minute
Are you enrolled in Lime Access, Lyft Community Pass or Spin Access and have the recent changes affected you? Let us know!
This article has been updated to include information from Lime about their efforts to engage with L.A. community groups.
From Your Site Articles
Related Articles Around the Web
Maylin Tu
Maylin Tu is a freelance writer who lives in L.A. She writes about scooters, bikes and micro-mobility. Find her hovering by the cheese at your next local tech mixer.
David Shultz
David Shultz is a freelance writer who lives in Santa Barbara, California. His writing has appeared in The Atlantic, Outside and Nautilus, among other publications.
Courtesy of Faraday Future
Electric vehicle hopeful Faraday Future has had no shortage of drama—from alleged securities law violations to boardroom shake-ups—on its long and circuitous path to actually producing a car. And though the Gardena-based company looked to have turned a corner by recently announcing plans to launch its first vehicle later this year, Faraday's quarterly earnings report this week revealed that demand for that car has underwhelmed—to say the least.
Among the business updates and organizational changes disclosed in its first-quarter earnings release on Monday, the company tucked in one startling number: 401. That's the number of paid pre-orders that Faraday said it had received for its first production vehicle, the FF 91, as of March 31.

The paltry number is especially interesting given the context of the automaker's rocky history. Earlier this year, the publicly traded company found itself in hot water with the Securities and Exchange Commission, which is now investigating allegedly inaccurate and misleading statements made by Faraday to investors. Those statements, according to an internal review by the company, include misrepresenting how many pre-orders it had received for the FF 91: Originally, Faraday reported more than 14,000 reservations on its books, but it later emerged that an overwhelming bulk of those pre-orders were unpaid—with only a few hundred actual, paid deposits on the vehicles. (What's more, nearly 80% of those pre-orders were allegedly from a single, undisclosed company that may have been an affiliate of Faraday's, according to a blistering report by short-selling firm J Capital.)
Faraday's earnings report also highlighted first-quarter developments including leadership moves, production partnerships and its unveiling of the first production-intent FF 91. The company noted that it had received a dealer and distributor license from the state of California that should allow Faraday to sell vehicles online anywhere in the U.S. It also signed a lease for a showroom in Beverly Hills, and is currently on the search for a second such location in the U.S. Additionally, Faraday Future's second car, the FF 81, will be produced in South Korea in partnership with auto manufacturer Myoung Shin, with production slated to begin in 2024.
In terms of financials, Faraday reported an operating loss of approximately $149 million in the first quarter—up from a loss of $19 million in the same period last year. The company has $706 million in total assets on its balance sheet, including $276 million in cash. Faraday's stock closed Wednesday's trading at $3 per share—down roughly 50% since the start of this year.
From Your Site Articles
Related Articles Around the Web
David Shultz
David Shultz is a freelance writer who lives in Santa Barbara, California. His writing has appeared in The Atlantic, Outside and Nautilus, among other publications.
David Shultz
David Shultz is a freelance writer who lives in Santa Barbara, California. His writing has appeared in The Atlantic, Outside and Nautilus, among other publications.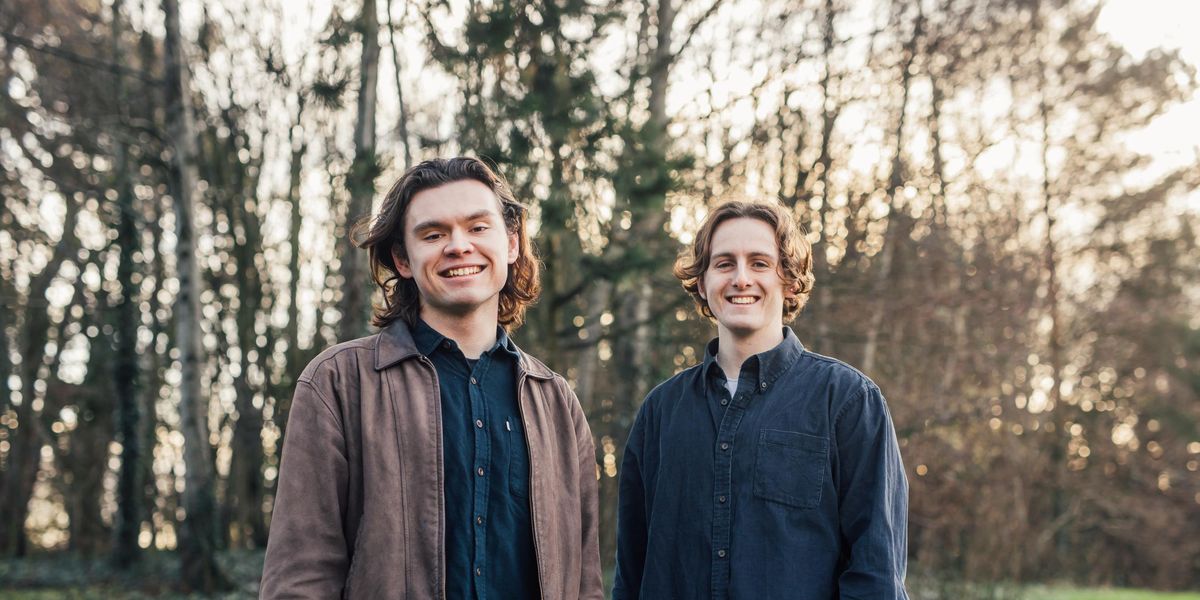 Courtesy of CropSafe.
This January, John McElhone moved to Santa Monica from, as he described it, "a tiny farm in the absolute middle of nowhere" in his native Northern Ireland, with the goal of growing the crop-monitoring tech startup he founded.

It looks like McElhone's big move is beginning to pay off: His company, CropSafe, announced a $3 million seed funding round on Tuesday that will help it develop and scale its remote crop-monitoring capabilities for farmers. Venture firm Elefund led the round and was joined by investors Foundation Capital, Global Founders Capital, V1.VC and Great Oaks Capital, as well as angel investors Cory Levy, Josh Browder and Charlie Songhurst. The capital will go toward growing CropSafe's six-person engineering team and building up its new U.S. headquarters in Santa Monica.
The nascent agtech company began in 2019 as a project between McElhone and his co-founder and high school classmate, Micheál McLaughlin. Growing up in the Northern Irish countryside, the pair developed an interest in technology, which led to ideas about how such technology could aid the agricultural communities they were raised around.
"We noticed that there was a lot of really new, cool technology coming into the farming market at the time," McElhone told dot.LA. "But every single farmer in our area hadn't a clue how to get started with all this new fancy technology, because they would have to go to training sessions or learn how satellite imagery from NASA works. And farmers—their job is to farm, not to interpret data."
The first version of CropSafe's software aimed to bridge that gap. At its core, the platform is an interpretation engine that scrapes and parses through troves of weather data and satellite imagery to find the information that farmers need to grow and harvest more effectively. "CropSafe did that work for you and spots useful nuggets like, 'Hey, there's blight in field no. 14; here's the exact location and what you need to do next,'" McElhone explained.
But the project, which began simply as a tool for friends and family in Northern Ireland, started drawing attention from users around the world; to the founders' surprise, people began offering to pay for the service. "That was kind of a turning point—realizing it wasn't just our 200 people that wanted to use it," McElhone said. So he packed his bags and moved to Southern California at the start of this year to try to build out the software in one of agtech's hottest markets.
McElhone and McLaughlin now believe there's a better way forward that would position CropSafe as more akin to a fintech platform for farmers: Because the software collects so much data on farms, it can offer insights into removing bottlenecks that farmers could leverage to secure crucial financing for equipment and other needs.
"If a farm is leasing three combines this year, with the data we have on that farm [and its] crops, we might be able to say: 'Hey, if you lease an additional combine this year, we know that you will produce so-and-so additional yield and produce $25,000,'" according to McElhone. In an ideal scenario, CropSafe could allow the financing for that combine to be approved instantly on the strength of the data on its platform; the farmer clicks a button on the app, and the combine gets delivered the next day.
So far, McElhone is tight-lipped about partnerships in this area of its business, but said announcements should be coming this summer. The company is also considering offering farmers insights into the best times and places to sell crops, with CropSafe taking a small cut of revenues for the service. (The idea is that farmers would only pay when they see increased sales from using CropSafe's insights, McElhone said.)
But the move to Santa Monica has already proven fertile for the company, which is planning to announce partnerships with other agtech companies that would allow CropSafe to act more as an operating system—one connecting autonomous tractors, weathers sensors, and other "internet of things" technologies to ensure better, more sustainable crops. With local startups like Future Acres and Abundant Robotics already operating in the space, CropSafe seems poised to benefit from Southern California's position as a hub for agtech in the U.S.
Related Articles Around the Web
David Shultz
David Shultz is a freelance writer who lives in Santa Barbara, California. His writing has appeared in The Atlantic, Outside and Nautilus, among other publications.