the chernin group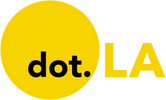 Get in the KNOW
on LA Startups & Tech
X
the chernin group
Image courtesy of Shutterstock
Los Angeles-based investment firm The Chernin Group has reportedly joined forces with an Austin, Texas-based talent agency on a new fund that will snap up businesses and pair them with social media influencers.
The collaboration between Chernin and the talent agency, Night Media, will take the form of a growth equity vehicle called NightCap, Axios reported Tuesday. As the publication notes, Night Media has found success in pairing its talent with business ventures; one of its clients is YouTube star Mr. Beast, who has launched ventures including a fast food brand.
When reached by dot.LA, The Chernin Group declined to comment on the report. Night Media did not immediately respond to a request for comment.
Most recently, The Chernin Group led a $40 million growth equity raise for Stoggles, a Pasadena-based maker of stylish protective eyewear. The investment firm has also targeted the media space via investments in anime streaming platform Crunchyroll and Barstool Sports, the sports media outlet with a lengthy track record of perpetuating and promoting sexism, racism and anti-LGBTQ rhetoric. Chernin reportedly set about raising a new $1 billion investment fund last summer, Axios reported at the time.
In addition to managing a roster of online influencers, seven-year-old Night Media also operates an early-stage venture firm called Night Ventures, which leverages funds from YouTube, TikTok and Twitch content creators instead of traditional limited partners.
From Your Site Articles
Related Articles Around the Web
Image courtesy of Stoggles
The Pasadena eyewear startup has found a market with health care workers and is looking to grow with new investment from L.A.-based The Chernin Group.
Safety goggles are usually anything but stylish. But just as direct-to-consumer brands FIGS and Clove brought sophistication and flair to medical scrubs and health care shoes, respectively, so is Stoggles looking to spice up its own dull niche.
"We are the FIGS for faces," according to Rahul Khatri, co-founder of the Pasadena-based safety eyewear brand. Stoggles—a playful combination of words "style" and "goggles"—has found traction with buyers who work in medical fields and are tired of donning bulky protective goggles while in surgery or tending to patients. The company offers a sleek, trendy look in bright colors like lilac, coral red, and mint green, as well as prescription lenses and bifocals.

On Wednesday, Stoggles disclosed a growth equity raise of $40 million led by Los Angeles-based investment firm The Chernin Group, which focuses on consumer brands in media and tech. (Among Chernin's investments include West Hollywood-based neo-bank Dave and Pasadena-based youth sports streaming service BallerTV.)
Stoggles, which is eyeing a new headquarters location in Culver City or West Hollywood, generated more than $13.5 million in revenue last year, according to the company. The new funding will help the 15-person company triple its current headcount by the end of the year, Khatri said.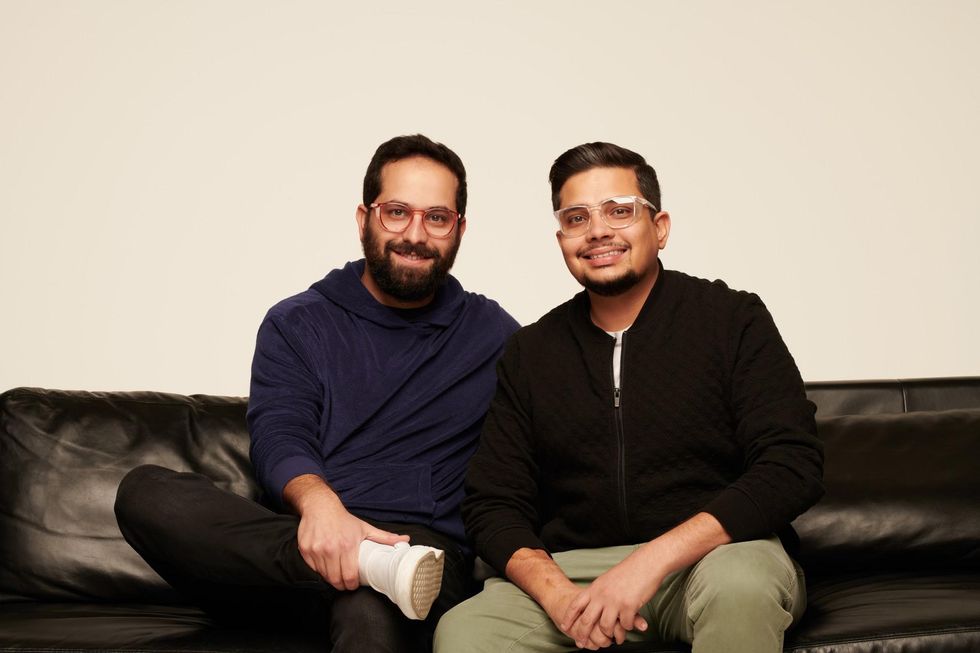 Stoggles co-founders Max Greenberg (left) and Rahul Khatri.Image courtesy of Stoggles
The startup isn't the first rodeo for Khatri and his co-founder Max Greenberg, who met as students at Pasadena's ArtCenter College of Design in 2015. By the following year, they had started Roav, an athletic eyewear brand specializing in foldable, high-performance sunglasses. While the startup raised $225,000 through crowdfunding platform Kickstarter, the concept never really caught on as hoped in a fiercely competitive market for sunglasses. (Roav continues to operate with less than $1 million in annual sales, according to Khatri.)
The pandemic proved to be the catalyst for a new venture separate from Roav for the duo. In mid-2020, after Greenberg showed Khatri an illustration he found on Instagram of a pair of retro-looking goggles, the industrial designers agreed that they could produce something better. Their creative doodling came as public health officials were urging people to wear face shields to protect themselves from the spread of COVID-19.
The confluence of events—the illustration and the pandemic—led the two designers to the concept of protective eyewear with a chic flair. Stoggles launched last year after raising around $3.5 million through a crowdfunding campaign.
Now, doctors and surgeons are buying the brand's glasses to protect their eyes from germs and fluids, firefighters use them to shield their eyes from smoke and chefs use them to keep from tearing up while slicing onions. Stoggles glasses start at $39 each, though the price can rise to nearly $200 as prescription lenses with anti-fog coating and bifocals are added.
Stoggles may be ramping up its business at an opportune time. According to research from optical industry trade group The Vision Council, sales of frames and lenses in the U.S. began rebounding in 2021, after diving during the first year of the pandemic in 2020.
Nearly 65 million pairs of frames and more than 72 million pairs of lenses were sold in 2020—down from nearly 79 million pairs frames and nearly 88 million pairs of lenses in 2019, according to the research. However, frame and lens sales showed significant growth through the first nine months of 2021, climbing 27% over the same period in 2020 and "actually increas[ing] above pre-pandemic levels," according to Vision Council spokesperson Hayley Rakus.
From Your Site Articles
Related Articles Around the Web
"Fight for simplicity" is a guiding principle at Cameo, a marketplace platform that launched in early 2017 out of Chicago but is increasingly rooting itself in Los Angeles. No surprise, then, that the company's premise isn't too complicated. Celebrities with over 20,000 Instagram followers – which occasionally stretches the limit of what one might consider a "celebrity" – can set up a Cameo account and list a price at which they will record a short, personalized video for customers. Caitlyn Jenner currently charges $2,500. Former NFL MVP Brett Favre asks for $300. Someone who goes by MeesterMario requests a humble $5. Whatever the number, Cameo keeps 25% of the transaction and the talent does what it wishes with the remainder.
To date, Cameo has sold over 1 million videos, with a peak of 69,000 in the week before this year's Mother's Day. The company currently has 130 employees – 80 in Chicago, 40 in L.A., 10 distributed elsewhere – and expects to generate $100 million in bookings in 2020.
Cameo has raised over $65 million, most recently a mid-2019 $50 million Series B led by Kleiner Perkins, with participation from Playa Vista-based The Chernin Group. The private company does not publicly share its market value, but following that Series B, PitchBook pegged its post-money valuation at $300 million. Since then, however, Cameo has reached profitability, chief executive Steven Galanis says, boosted in part by tailwinds associated with the pandemic.
Galanis moved from Chicago to L.A. in May this year. A native Chicagoan, he attended Duke for undergrad then returned to the Windy City, where he worked in finance, film production and at LinkedIn before founding Cameo. He has been running Cameo's Chicago office while his two co-founders Devon Townsend and Martin Blencowe have been holding things down in L.A.
Now based in what has become the informal live-in headquarters for Cameo's leadership at a house in the Hollywood Hills, Galanis took some time out to chat with dot.LA about his decision to move out west, what he's looking forward to in the city, and his plans for Cameo.
What is Cameo? 🤔 www.youtube.com
This interview has been edited for clarity and brevity.

Why did you decide to move to L.A.?
When the pandemic set in and shelter-in-place orders started, one panic moment I had was not being able to travel. Last year I took over 150 flights, and, like, 60 red-eye flights from L.A. to Chicago. I was living in Chicago but really I was living on airplanes. In a world where you can't travel, I felt I could be most impactful in this period in L.A., and now I'll be here indefinitely.
L.A. is the best place for me to be for Cameo right now. I've been focused on being the tech company to work for in Chicago and I think that's mission accomplished in many ways. Now my objective is to make Cameo that place in L.A. I think it's so simpatico with the king industry of the economy here, which is entertainment.
The Hollywood Reporter put out a list with the 15 people disrupting Hollywood and I think I was the only one on the list who wasn't living here. If you can be disrupting Hollywood without even being in L.A., imagine how much we could get done if I were living here.
You've been able to raise a lot of money really fast. To what do you attribute your success?
It's a couple things. Number one, in the very early days, being in Chicago was pretty helpful to us. If we'd started in L.A., I think there are so many vested interests in the entertainment world that might've snuffed us out early. But there was huge demand for a hot consumer social company that dealt with entertainment and celebrities. It's very classically an L.A. business, and some early investors even told us we would never be able to build this in Chicago – that it has to be in L.A. or New York. But I think it actually helped us get started.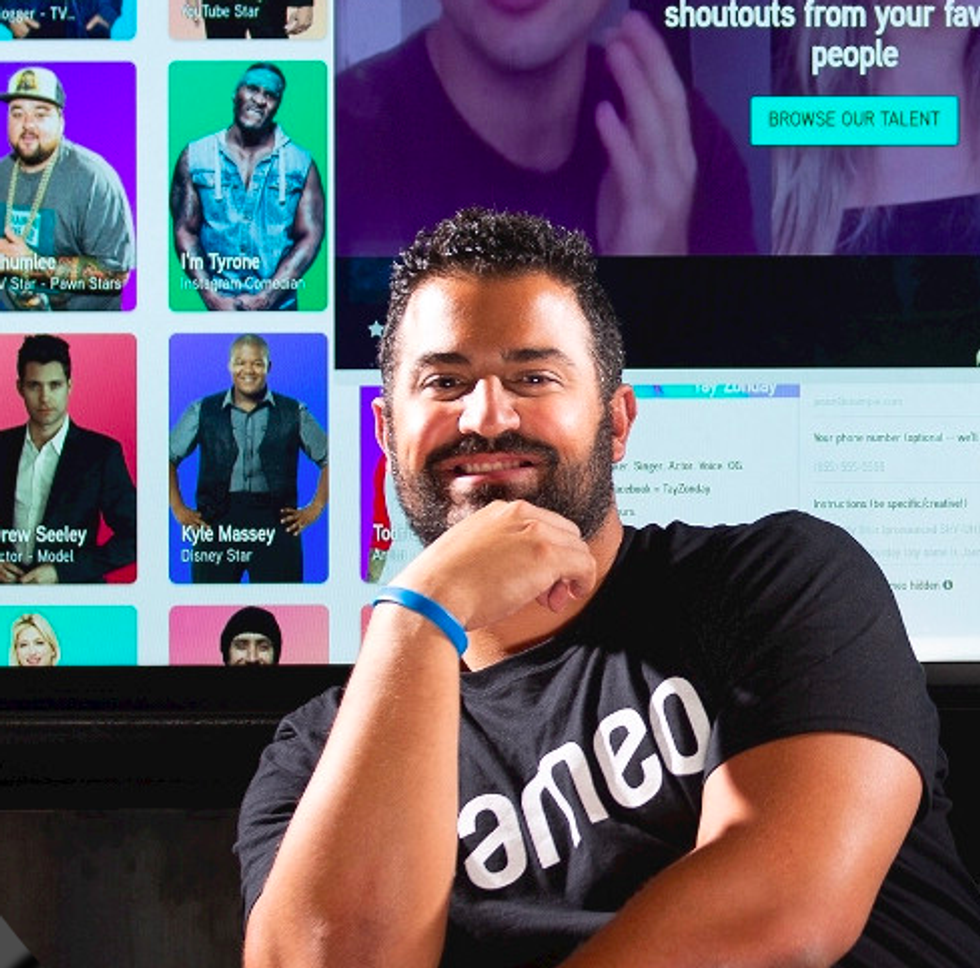 Cameo CEO Steven Galanis
The other thing is that our product creates magical moments. It's so visceral, how happy you make the person. On the talent side, our value proposition is that you're getting paid to become more famous. It's similar to back in the day when you'd go to a concert and buy the merch and you'd become a living, breathing billboard for that person. Cameo is in many ways the 2020 version of that. I think the other thing that's happened is our product NPS (net promoter score) is over 80 – one of the highest in the whole world. Users become such fans and that started the consumer-side network effects, which turned early- and late-stage investors into big customers of ours. When you have investors using your product and telling stories about it, that's a good sign.
What are your plans for growth?
We've been really fortunate that the pandemic has been really accretive to our business. One thing I said to the New York Times a couple weeks ago was that at their core, all celebrities are gig economy workers. They get paid per concert, per game, per show. So in a world where all productions have stopped for the indefinite future, we are excited to be able to provide talent with a meaningful revenue stream that helps them to get paid to become more popular.
The business grew by about 1000% from the week pre-COVID to a peak around Mother's Day. We tend to do well when Hallmark does well; it's seasonal. So we're thinking about how to take these tailwinds from COVID, shelter-in-place, and social distancing, where people want to send love remotely. Part of that is to stay innovative, so we recently launched Cameo Live, which is basically Zoom chatting with celebrities.
And the other lasting thing is how do we take all these people using the service and lock them into the ecosystem and create a more sticky experience that's based on engagement, not just on revenue. We think there's a lot of cool innovation on our product roadmap coming in the next few years and I think that'll be a good story to watch.
What are your hiring plans?
During the pandemic we've decided to move to a fully distributed team but we'll have legacy centers of gravity in Chicago and L.A., especially as we expand our presence with me here.
Cameo became profitable in April, which is a rarity for tech companies, and we were profitable by a substantial amount in May, which means we haven't burned cash since February. We're profitable and we have a majority of the Series B funding left so we're extremely well funded. We could go raise more capital but we're much more focused on building a killer team. Everyone on product and all our designers are in L.A. Historically our talent team had been in Chicago but we're looking to hire more people in L.A. for our talent team, which is basically working with or recruiting celebrities. We're also looking to add talented marketers and I think most of our hiring will be in L.A. despite the fact that we're distributed. Even within L.A. you usually need multiple offices so we think being distributed will be great and this house and our sublet in Venice will be great assets as we continue to grow.
On a personal level, what excites you most about being in Los Angeles?
Well, the weather's a lot better here than in Chicago, especially in the winter. I'm from Chicago. I went to Duke then moved right back, so I spent 10 years establishing myself there. It's not to say that my work there is finished for the rest of my life, but it's an exciting challenge for me personally to make new friends and establish myself in a place I've been coming to for a long time but never called home.
Devon surfs every morning so I've spent a lot of time in Venice, but I'm not a surfer; I don't really go to the beach. To me that L.A. wasn't my cup of tea. So I've been enjoying my time in the Hills. And I think downtown has a lot going on. There's a lot of cool stuff emerging there and I'm looking forward to exploring that more.
Plus my girlfriend's really excited about all the hikes we can go on. I've never hiked before – you live in downtown Chicago, you don't go hiking.
Oh, and plus I'm excited about the best tacos in the world.
---
Sam Blake primarily covers media and entertainment for dot.LA. Find him on Twitter @hisamblake and email him at samblake@dot.LA