startups on the front line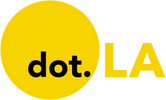 Get in the KNOW
on LA Startups & Tech
X
startups on the front line
At the beginning of 2020, LNKBOX, a Los Angeles startup that had quickly established a niche helping major festivals such as Coachella and Bonnaroo with last-mile transportation, was poised for a breakthrough year.
The company had secured over $4 million in bookings for concerts across the country, inking deals with industry giants AEG and LiveNation that would quadruple revenue. It planned to expand from four to 20 full-time employees to handle the rush of contracts.
Then, in Mid-March as co-founder CEO Joseph Bradley was driving his Ford pickup across the country from a gig in Florida, when the pandemic hit. The concert business faced its worst possible nightmare. A company that took three years to build was decimated in days. Bookings vaporized and all Bradley could think about was trying to get recurring payments as close to zero as possible so his once-promising startup didn't run out of cash.
"The wheels fell off and a very full calendar ended up going to zero in 96 hours," Bradley remembers.
But this is not a story about how COVID decimated a promising young startup. LNBOX used the crisis to pivot towards something completely different: maintaining industrial-sized commercial decontamination units which use ultraviolet light to disinfect thousands of N95 masks an hour. The technology can also be used to sterilize medical equipment, professional sports gear, grocery carts — or anything that needs to be made germ free.
As it turns out, Bradley thinks the new company, MK Reactors, will be far more lucrative than LNKBOX and he has no plans to return to the concert business, even when live events resume.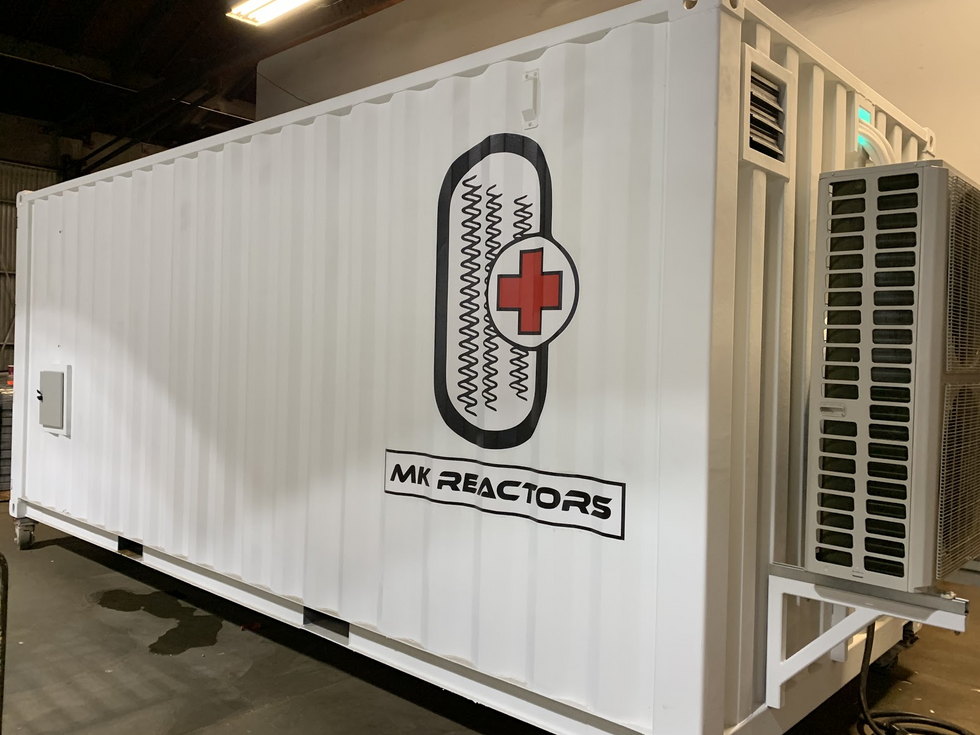 "It was a forced pivot, but with that caveat considered when you do the math the marketplace is much bigger," he said.

Ultimately, a big part of LNKBOX's success depends on getting government approval to sterilize N95 masks, which Bradley hopes to receive in the next month under the FDA's Emergency Use Authorization process. The company won't share the names of any clients yet, but says it is in the process of securing its first large strategic partner to clean durable medical equipment.
"Pivoting from non-regulated space to a regulated space has been a journey in itself," he said.
From Coachella to Disinfecting Wheelchairs
The transition from concerts to decontamination is not as far fetched as it would first appear. Many of the vehicles LNKBOX used to ferry people and goods around concert venues and sporting events were powered by very large lithium ion batteries, which required their own unique way to be transported and stored. To do that, the company built an industrial-sized, climate-controlled lithium ion battery charging reactor inside a 20-foot-high shipping container.
In April, Bradley got the idea that those shipping containers could be repurposed into large decontamination units after he happened to read an article published by the University of Nebraska about how ultraviolet radiation could be used to decontaminate N95 masks. He called the authors of the report to see if his equipment might work and they quickly replied: "How many can you build and how fast?"

"Once we started looking into it we thought this was crazy because we've already built his thing," Bradley said. "What we knew how to do was basically design esoteric tech that was highly portable."
At this time last year, LNKBOX's five-person team was helping the Denver Broncos move people and equipment around and planning for a summer concert season that would see them attending upwards of 20 events. Now, the same group is trying to drum up business with hospitals and get FDA approval. It is an entirely different business in an entirely different market, but Bradley says being nimble is a requisite for any startup executive.
"As people who run businesses we have to constantly triangulate and look at how the market is reacting to your product," he said. "In a world where the marketplace blows up and you don't have any way to do that transition, we looked at what we could control."
From Your Site Articles
Related Articles Around the Web
The company behind the crime-fighting app Citizen is now part of Los Angeles County's contract-tracing effort to stem the spread of the novel coronavirus.

County officials announced on Wednesday they will partner with the New York-based company and use its app Citizen SafePass. The bluetooth technology tracks people's movement and identifies those that may have been exposed to the virus, alerting them of danger.
"The information gathered through the SafePass app will help us learn more about the virus and how it is spreading through our communities and the county," said L.A. County Supervisor Kathryn Barger. "In collecting information, everyone's identity remains anonymous and all data is encrypted to ensure privacy and security."
Contact-tracing technology has long been seen as a way to speed up the laborious task of calling individuals who might have been exposed to the virus. Right now, the county employs 2,600 contact tracers to reach out to a web of nearly a quarter million individuals that either have the virus or have potentially been exposed.
But cities have struggled with how to do it correctly as questions of privacy continue to hover over the use of such technologies.
In announcing the partnership, Citizen CEO Andrew Frame said the company "will never share data with any authorities without the user opting in."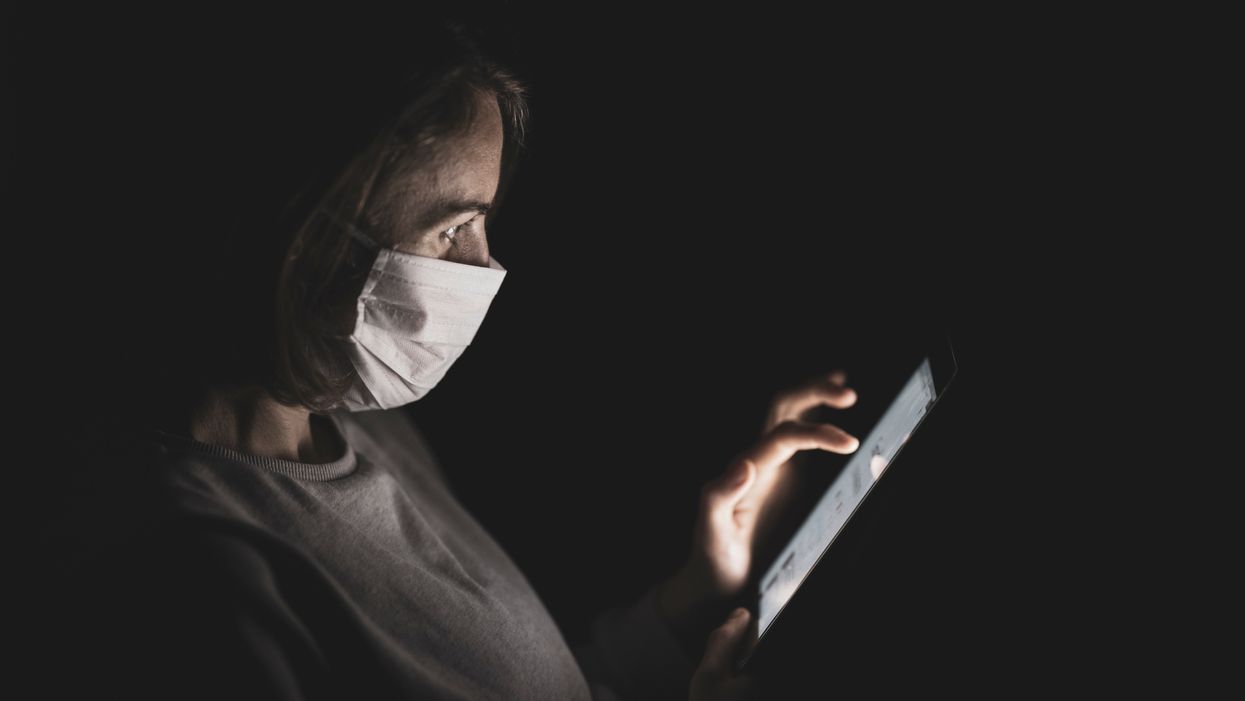 Photo by engin akyurt on Unsplash
Using Bluetooth to run contact tracing apps isn't new. Apple and Google teamed up to launch such an app in May. Other developers have pitched GPS-enabled apps that rely on monitoring a user's every move.

Citizen's app does both, combining bluetooth and GPS location-tracking to inform users if they've recently crossed paths with someone who later tests positive for COVID. When the app notifies you of the discovery, they'll send you a map of where the interaction happened.
That removes some of the anonymity, said Angel S. Diaz, an attorney specializing in liberty and national security at the Brennan Center for Justice. Diaz analyzed the app with a Coin Desk reporter back when it was being pitched to officials in New York in May.
"It's hard to anonymize data fully," he told dot.LA "The more you have contextual clues, it gets easier to re-identify things."
Diaz said Google and Apple appear to be trying harder to protect user privacy since their contact-tracing app won't inform users where the interaction happened.
Beyond the app's front-facing infrastructure, Diaz is concerned about where data from SafePass ends up down the road. People might be comfortable giving up location information with health officials now, Diaz said, but there's worry that under the terms of the privacy policy this information won't be deleted or it could later be shared with other authorities from other government agencies.
That could contribute to how many people will opt-in. If fewer people download the app, it's less effective.
"If you're someone worried about this data being used for police or your illness being shared with immigration authorities, you may be less likely to download the app because you don't want to put yourself and your family at risk," he said.
"The kinds of surveillance that contact tracing apps make available might be repurposed after the pandemic to do other kinds of police surveillance."
Moreover, it could harm communities of color by painting them as more dangerous, should they have higher rates of COVID infection.
County officials point out that the app is voluntary.
The app deletes GPS and bluetooth data after 30 days, said Citizen spokesperson Lily Gordon in an emailed response. And SafePass limits what information is provided to government agencies and will not sell or share data without permission.
"Citizen would only share anonymized, aggregate data with local health departments to help them identify COVID-19 hot spots or potential areas of concern," she stated. "Citizen does not share data with law enforcement agencies unless required by law, such as when they submit a subpoena or search warrants.
But she said, it could conduct "symptom surveys" for state or city government agencies.

The venture-backed Citizen is now listed as one of the top 20 free health apps in the Apple Store, Gordon said. The company has raised $59 million in capital and Frame has ambitions to grow the social app.
Citizen first emerged as Vigilante in 2016 and was taken off the Apple Store a week after launching in New York City over concerns it encouraged vigilantism by allowing users to collect and video footage of reported events.
It rebranded and popped up the following year as Citizen with a focus on safety.
The app is available in 20 cities and has five million users that it alerts to criminal activity and disaster near them with data collected from public information like police scanners. These safety alerts appear on a map of the user's city, marking more serious incidents like shootings with bigger red dots.
While the company has partnered only with L.A. County and San Joaquin County, SafePass is available to anyone in the U.S, with a smartphone. The app also offers access to a free at-home testing kit for those who have been notified of exposure through the app. Citizen said it is not charging Los Angeles County for the partnership.
From Your Site Articles
Related Articles Around the Web
The city's first free COVID-19 testing kiosk will open at Union Station in downtown Los Angeles Thursday.
The new stand is part of a pilot program intended to reach those who can't get to drive-thru tests. Testing will take place on September 10-13 from 9 a.m. to 3 p.m and will continue throughout the month.
Curative Inc, which handles about 10% of the nation's tests, will process the self-administered mouth swab tests. No appointment is necessary, although it's encouraged. About 300 tests will be available daily, and additional capacity will be added. There is a 24-hour turnaround time for results. Those interested can sign up here.
A similar program rolled out in Curative Inc. in Berkeley in July.
It comes as officials have begun to see lower transmission rates, though some experts are concerned that the trend could easily be reversed.
There are plans to open up K-12 for special need students. And officials who urged the public to stay away from crowds during Labor Day weekend to avoid outbreaks such as those seen after Memorial Day are still waiting to see if the holiday will be followed by a similar spike in infections.

As of Wednesday, 6,090 people have died from the novel coronavirus in Los Angeles County and 249,859 cases have been identified. About 10% of the nearly 2.4 million individuals tested have been positive.
Earlier this month, Los Angeles launched a series of pop-up mobile testing sites. Residents can find those locations and pre-register here.