hollywood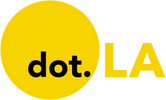 Get in the KNOW
on LA Startups & Tech
X
hollywood
This is the web version of dot.LA's daily newsletter. Sign up to get the latest news on Southern California's tech, startup and venture capital scene.
Actor and producer Seth Green, who once portrayed the son of supervillain Dr. Evil in the "Austin Powers" films, is now the victim of a real-life diabolical plot—one involving his Bored Ape NFT.
Green's Bored Ape Yacht Club #8398, which he affectionately named Fred, was "kidnapped" in an online phishing scheme that cost Green four non-fungible tokens, or NFTs. Scammers quickly flipped Fred for roughly $200,000, selling the ape to someone who goes by "DarkWing84." (Dr. Evil, by contrast, would have held the ape hostage for "one million dollars.")
There are countless NFT scam stories like this, but Green's tale has an interesting twist: Fred was supposed to star in Green's forthcoming hybrid live-action/animated comedy "White Horse Tavern," in which the ape plays a friendly neighborhood bartender. Since Bored Ape NFT holders own the underlying art, Green may have just lost a lot more than a profile picture—his intellectual property (IP) rights to Fred could be gone, too, putting his show at risk.
The irony is that "White Horse Tavern" could be an early example of the artistic possibilities of NFTs, which proponents believe will shake up the entertainment industry by letting fans fund projects or giving NFT holders exclusive access to new releases. Instead, Green is now a poster child for how sketchy the world of NFTs can still be; the digital assets may very well be valuable and disruptive, but Fred's kidnapping shows why a lot of consumers are still leery.
If scams weren't enough, there's the lack of established law regarding NFTs and intellectual property ownership. The lawsuits are starting to arrive, including one filed by film studio Miramax against director Quentin Tarantino over his plan to mint a "Pulp Fiction" NFT. Green may ultimately take his claims to court, too: "Looking forward to precedent setting debates on IP ownership & exploitation, having spent 18 years studying copyright & the industry laws," he tweeted this week.
Until then, Fred, who dons an angel-like halo, is stuck in a sort of crypto-purgatory. As of 4:30 p.m. PT Thursday, the ape sat in an NFT collection flagged by OpenSea for "suspicious activity." — Christian Hetrick

Courtesy of Amanda Groves.
On this episode of the L.A. Venture podcast, Amanda Groves talks about how PLUS Capital advises celebrity investors and why more high-profile individuals are choosing to invest instead of endorse.
As a partner at PLUS, Groves works with over 70 artists and athletes, helping to guide their investment strategies. PLUS advises their talent roster to combine their financial capital with their social capital and focus on five investment areas: the future of work, future of education, health and wellness, the conscious consumer and sustainability.
"The idea is if we can leverage these people who have incredible audiences—and influence over that audience—in the world of venture capital, you'd be able to help make those businesses move forward faster," Groves said.

PLUS works to create celebrity partnerships by identifying each client's passions and finding companies that align with them, Groves said. From there, the venture firm can reach out to prospective partners from its many contacts and can help evaluate businesses that approach its clients. Recently, PLUS paired actress Nina Dobrev with the candy company SmartSweets after she had told them about her love for its snacks.
Celebrity entrepreneurship has shifted quite a bit in recent years, Groves said. While celebrities are paid for endorsements, Groves said investing allows them to gain equity from the growth of companies that benefit from their work.
"Like in movies, for example, where they're earning a residual along the way, they thought, 'You know, if we're going to partner with these brands and create a tremendous amount of enterprise value, we should be able to capture some of the upside that we're generating, too'," she said.
Partnering in this way also allows her clients to work with a wider range of brands, including small brands that often can't afford to spend millions on endorsements. Investing allows high-profile individuals to represent brands they care about, Groves said.
"The last piece of the puzzle was a drive towards authenticity," Groves said. "A lot of these high-profile artists and athletes are not interested, once they've achieved some sort of level of success, in partnering with brands that they don't personally align with."
Hear the full episode by clicking on the playhead above, and listen to LA Venture on Apple Podcasts, Stitcher, Spotify or wherever you get your podcasts.

dot.LA Editorial Intern Kristin Snyder contributed to this post.
From Your Site Articles
Related Articles Around the Web
Photo provided by UTA
If you need more proof that NFTs have officially invaded Hollywood, look no further than United Talent Agency's client roster.
The Beverly Hills-based talent agency recently signed Deadfellaz, an NFT collection of 10,000 zombie portraits. UTA counts Larva Labs, the creators behind the CryptoPunks NFT project, as a client, too. Even Coinbase, the publicly traded cryptocurrency exchange, is now part of UTA's portfolio.
The agency's foray into the crypto world shouldn't come as a big surprise. Digital artists are selling NFTs, or non-fungible tokens, for sky-high prices. NFT exchanges like NBA Top Shot have attracted large fan bases willing to shell out money for digital collectibles. And entertainment companies in the music, film and gaming industries have been quick to venture into NFTs—even if there's still plenty of skepticism about the digital assets.
"At first, my instinct was that this would be disruptive of things like art," Lesley Silverman, UTA's head of Web3 and a former fine art agent, told dot.LA. "We as an agency quickly realized that there would be similar innovation around the way we think about the broader media landscape, and that NFTs, and Web3 more broadly, would impact all of them."
Silverman was the first full-time digital assets agent at UTA, which claims to be the first major talent agency to launch a dedicated Web3 practice. Other Hollywood talent agencies have since entered the fray—including rival WME, which recently signed a pair of Bored Ape NFTs.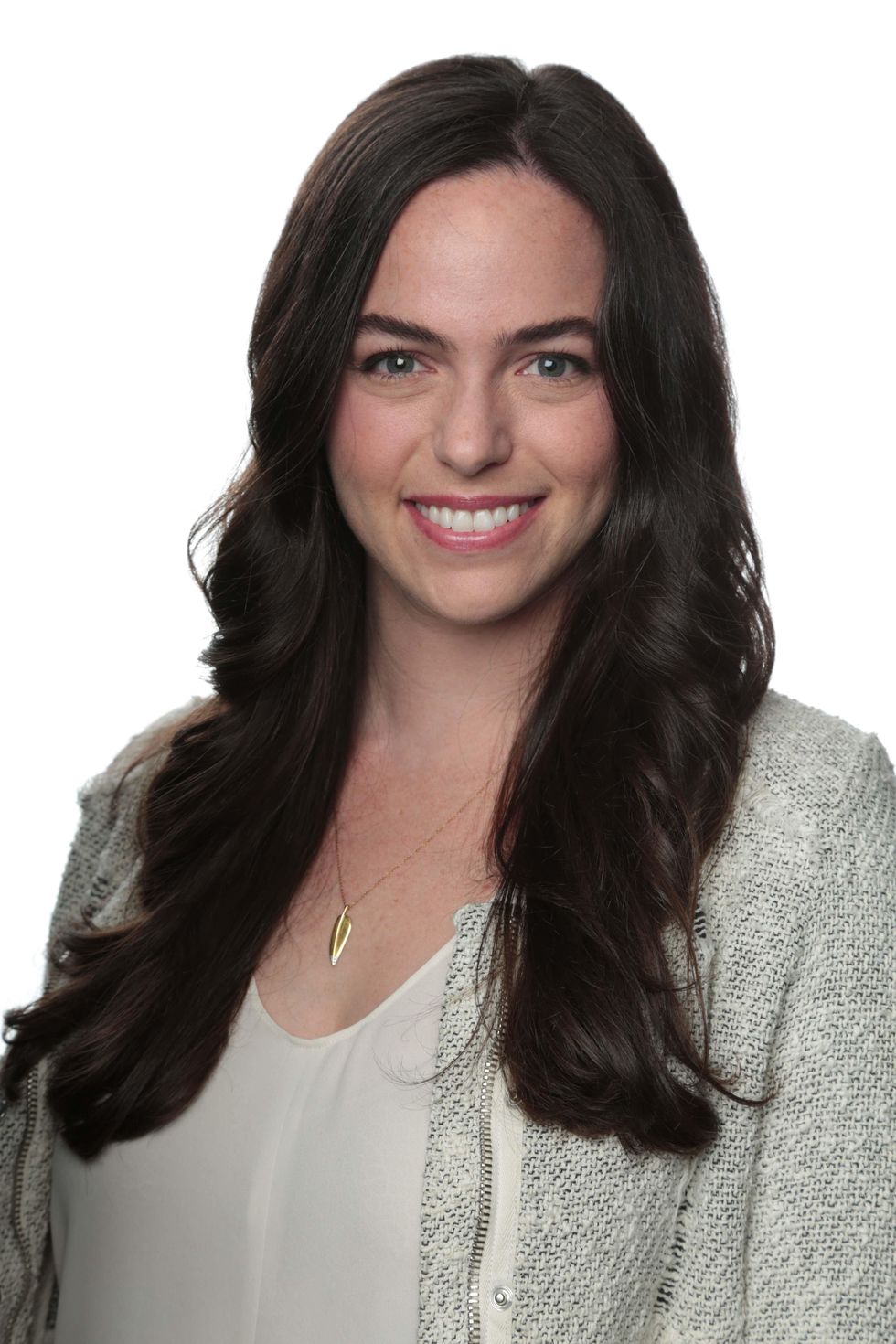 Lesley Silverman, UTA's head of Web3.
Provided by UTA
Initially, UTA aimed to help its existing clients navigate the Web3 world and launch NFT projects, such as a collaboration between Oscar-winning film score composer Hans Zimmer and NFT artist ThankYouX. But the agency soon realized that crypto is blooding a new generation of creators, founders and influencers who could use representation, Silverman said. Her team now helps clients like Deadfellaz secure brand partnerships, merchandising deals and live events—just like how UTA helps build the careers of actors, musicians and other entertainers.
"Our role is really to sit at the intersection of our clients and the things that may seem out of reach," she said. "Their big ideas, their exciting plans—and the folks who they want to be connected to in order to carry those plans out."
UTA has four people across the agency who work closely within the Web3 space, with plans to grow the Web3 group in the coming months. The group has facilitated more than 30 NFT drops, partnerships and other initiatives since launching in early 2021, according to the agency. The division has also worked to build a diverse talent roster, adding female-led projects and creators of color, Silverman said.
With the Web3 landscape constantly evolving, UTA will "remain nimble" when it comes to its NFT strategy, Silverman noted. One approach that's currently resonating with fans is tying digital assets to real-world goods and experiences; indeed, the agency brokered a deal last month that will let Deadfellaz NFT holders create custom Gilson skis or snowboards depicting their own NFT artwork.

"It's measurable that consumers want those things, and we are certainly not going to take that information lightly," Silverman said. "Those are two areas that we will definitely look to expand and advise our clients to pursue."
UTA recently commissioned a survey which found that while only 6% of U.S. consumers aged 16-to-54 have owned an NFT, about 38% want to own one in the future. Though the study's results were bullish about the Web3 space overall, they did identify some obstacles; for instance, many consumers remain concerned about crypto scams and market volatility, or simply don't know how to buy an NFT or what to do with one.
If the crypto industry can reduce those friction points, Silverman believes more consumers will flock to digital assets.
"All of that will lead to just more and more consumers entering into the space and equating digital ownership with how they interact socially, how they participate in communities and how they participate in fandom," she said.