celebrity
celebrity
Cameo made a market out of celebrity shout-outs and birthday wishes. Mentorcam, a Marina del Rey-based startup, is behind a new service that sells personalized advice videos from experts and stars including fitness guru Billy Blanks, former NFL star Michael Vick and a former Miss Universe.
The app, which launched in beta last year, lets users send personal questions to celebrity trainers, dating experts and life coaches.
Trying to "overcome adversity"? Vick has some thoughts. For $99, the athlete will record a selfie video with personalized tips and advice. And for another $499.99, a user can ask multiple questions and get answers for 30 days. Celebrities set their own rates, starting at $9.99 for a single question and reaching upwards of $800 for a monthly subscription. Subjects range from beauty and social media tips to more serious ones like overcoming stress.
"Both my co-founder and I worked with content creators, influencers and other public figures," said co-founder and CEO Rune Hauge, who in 2015 created a livestream shopping platform called Preplay. "A lot of these people get bombarded with requests and questions."
Mentorcam, he said, is "a way for people to get access to experts that they admire and look up [to]."
And the model is attracting investors. This week, the company raised a $1.4 million pre-seed round led by General Catalyst. Studio VC, Kosinski Ventures and Realize Tech Fund also participated.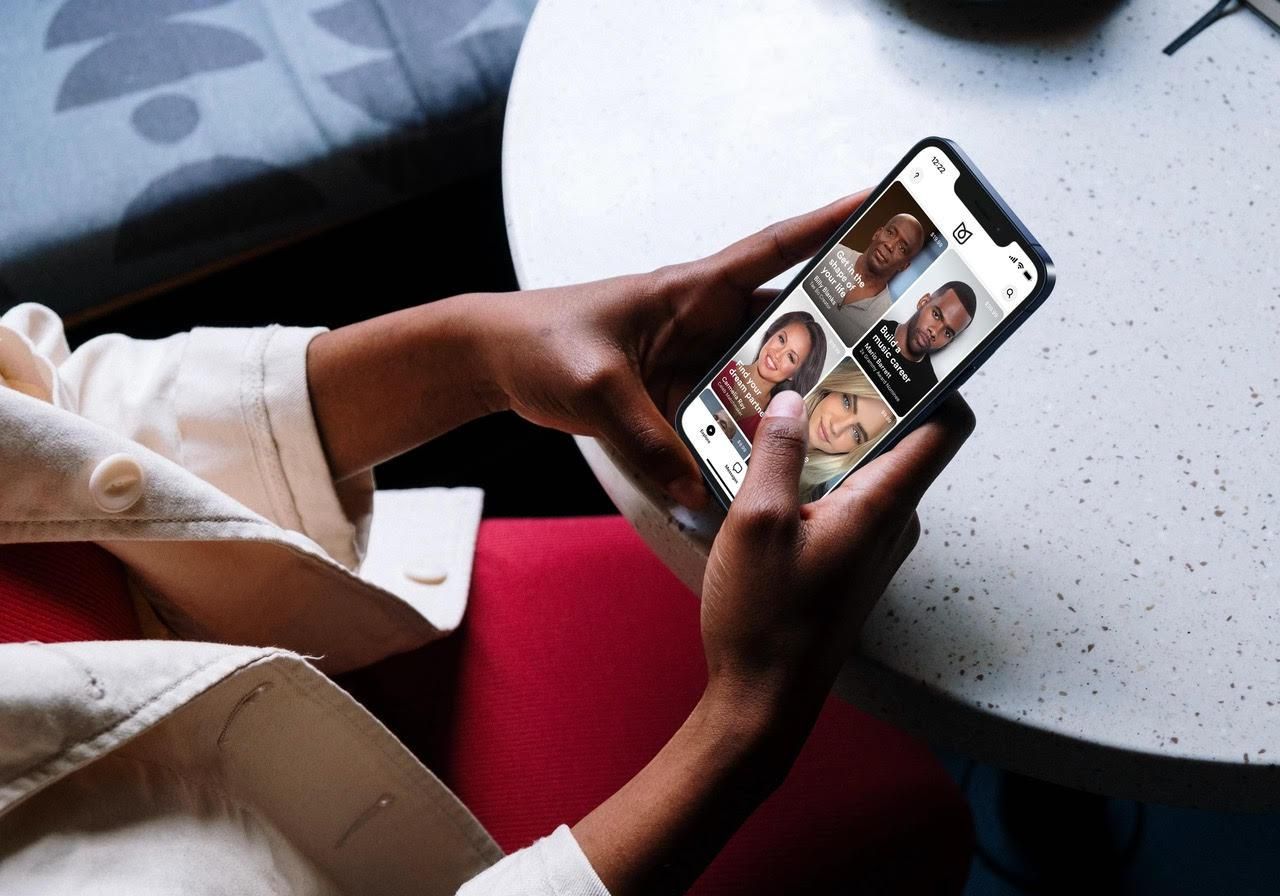 Hauge wouldn't disclose how many users he's racked up, but says the company has grown about 80% month-over-month. With the boost in funding, the company will hire in business development and grow out its roster of talent.

About 50 mentors have joined the platform so far, including Blanks, Miss Universe 2005 winner Natalie Glebova and dating coach Matt Artisan. Like livestream shopping and entertainment platforms, Mentorcam offers a new revenue stream for fitness trainers and life coaches whose businesses took a turn during the pandemic.
"I'll give you another question," said Hauge. "Something like: 'Hey Billy, I'm a man and at this point, I'm super busy with family and my job. Can you give me some advice on how I can maintain an ongoing exercise routine to stay in shape?"
In about one day, Blanks will send back a video with workout tips. And Hauge is betting on users returning to the app to ask follow-ups.
"The format is similar to Cameo," he said. "But the similarities stop there. With Mentorcam, the more you consume of it, the more you gain. It's kind of like comparing a vegetable smoothie to ice cream."
Related Articles Around the Web
Last month, Food Network personality Giada De Laurentiis made an elaborate salad from her new cookbook in front of 14,500 viewers of talkshoplive. She's one of many celebrities the livestream ecommerce site has featured; Paul McCartney, Dolly Parton and actor Matthew McConaughey have also used the site recently to pitch their memoirs, music and cosmetic lines.
A cross between Instagram live and QVC, the online streaming network has also attracted some big brand names — from Best Buy to Fred Segal.
The company closed a $3 million seed round on Tuesday led by Spero Ventures, a Redwood City firm backed by eBay founder Pierre Omidyar.
Founded in 2018 by siblings Bryan and Tina Moore, the platform sets up real-time product demos and handles transactions and shipping for over 3,500 small businesses and a slew of big brands. Customers can live chat with sellers and order items with a one-click purchase button displayed on the video interface.
"Storefronts across America are closing," said Bryan, the company's CEO and a former social media director at 20th Television (formerly 20th Century Fox Television) and CBS. "We've seen small businesses impacted by COVID make more money and pay less overhead by having their digital storefront on talkshoplive."
His company joins a handful of venture-backed livestream startups gaining steam in the market. L.A.-based Popshop Live was recently valued at $100 million after closing a dramatic round.
Bryan and his Hollywood connections set talkshoplive apart. Garth Brooks' first livestream on the platform in 2019 helped the singer sell 420,000 vinyl records to customers watching across different websites.
Then there's the long roster of celebrities who promote their own products from books to makeup. Alicia Keys, Julie Andrews, Catherine Zeta-Jones and Tim McGraw — to name a few.
Unlike competitors, talkshoplive doesn't require users to download an app. The network posts each livestream on its own website and lets partner businesses embed the videos directly into their sites.
"I come from the world of social media," Bryan said "Every time you ask them to click through these links, you lose about 50% of your traffic. I thought, 'how do we make the best experience for customers and also convert more sales?'"
Talkshoplive takes a bit over 10% of every sale made through their livestreams. The CEO could not disclose figures on active users or total sales generated through the site.
From Your Site Articles
Related Articles Around the Web
The legendary broadcaster Larry King died Saturday in Los Angeles at 87 after being hospitalized for COVID-19. He may best be remembered as the longtime host of CNN who interviewed the most notable personalities of the 20th century, including Vladimir Putin and Frank Sinatra, but he also worked tirelessly to build a bridge for the next generation.
I spoke with King when the pandemic first hit the U.S. last January. He had fallen and needed to cancel his appearance at CES, the consumer electronics show in Las Vegas, where he was scheduled to speak with TikTok influencer Josh Richards about a blockchain app to combat climate change. It was about as Gen Z as it could get.
"The young will inherit the world," he said by phone as I stood backstage with his 21-year-old son, Chance King. Rather than cancel our in-person interview, he was only too happy to talk from home. Effusive in his love and admiration for his child, he said "My day is gone, but Chance is tomorrow."
With Chance as executive producer, King was making his first foray into podcasting. His show, "The Millionth Question," would feature celebrities discussing pressing issues of the day. In May, it was picked up by 4Forty4 Media for $5 million, according to Variety.

Despite having had a near-fatal stroke which put him into a coma in March 2019, the veteran journalist showed no signs of slowing down. He told People that it was Chance that kept him going.

"My dad has interviewed thousands of world leaders, athletes and celebrities," Chance told me. "We're doing this podcast because so many kids do not know who he is. With podcasts revolutionizing journalism, we want to touch as many lives as possible. "
King started in radio in 1957 during the era of black-and-white TV with cable and consumer internet still decades away. Over the course of his storied career which included 30 years with "CNN's Larry King Live," he witnessed the evolution of technology.
"The whole thing excites me," he said. "We weren't talking about Bitcoin even two years ago and now it's part of the culture. Everything is moving so fast. I think it's safe to predict that Bitcoin will become a major part of our economic engine."
But for all his optimism, King had grave concerns about where humanity was heading. "Climate change is the biggest issue facing the world today," he said, expressing hope that Gen Z's passion around preserving the planet would spur innovation that would lead to a more promising future.
Even with 2.4 million Twitter followers, King had no plans to do more on social media. "I'm 86 years old," he said with a laugh. "I'm lucky to be walking!"