hellooffice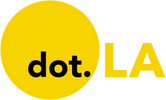 Get in the KNOW
on LA Startups & Tech
X
hellooffice
Offices are likely to get bigger, not smaller. Major cities could hollow out. And more people will work remote.
Those are some of the takeaways from dot.LA's virtual strategy session held Tuesday on the future of commercial real estate with Brendan Wallace, co-founder and managing partner at Fifth Wall; Justin Bedecarre, co-founder and CEO of HelloOffice and Jen Nguyen, founding partner of TEAMWERC.
We've rounded up three major points from the discussion below. Watch the full event below, and sign up for our newsletter to get notified of future events.
Smaller Cities Are Attracting More Knowledge Workers
"Cities are in a fight for knowledge workers, they definitionally are. They want that tax base. They want that revenue base. They will try to appeal probably to younger, more mobile millennial, Gen Z workers and attract them directly and say, 'well once there's a core base in Salt Lake City, or in Wichita, or in Tampa well, that company will have to open an office there.'
It's more of a government to consumer marketing strategy than a government to corporation marketing strategy, and we're in the very early innings of that. And so, that literally would not have been possible. I think if two things hadn't happened, one, the forward progress of cloud-based collaboration tools didn't exist...And the second thing is (if) COVID hadn't happened because COVID was this unplanned forced test of the integrity of those tools and the integrity of a workforce that's working remote."
— Brendan Wallace, Fifth Wall
More Employees Will Work Hybrid
"The vast percentage of employees will be flexible.. And so they'll be close to a workplace. Maybe they'll work five days a week, maybe they'll work in the office one to two days a week, and go to the office to make plans to collaborate with their team to jam on the whiteboard.
"I think, at least you know 70 to 75% of all employees will be adopting the hybrid model."
— Justin Bedecarre, HelloOffice
At the Office, There's More Space
"We've seen the loss of 40% of real estate...because of the six-feet social distance.
"In some cases where we're talking about the knowledge-based tech workers, typically in San Francisco, you're seeing an average of 100 to 250 square foot per person. Now, after layering the social distance guidelines of the minimum six foot — which we don't even know today, if that is enough — you're needing at least 300 to 350 square feet more per person."
— Jen Nguyen
Copy of dot.LA Strategy Session: Office 2021, in Partnership with HelloOffice www.youtube.com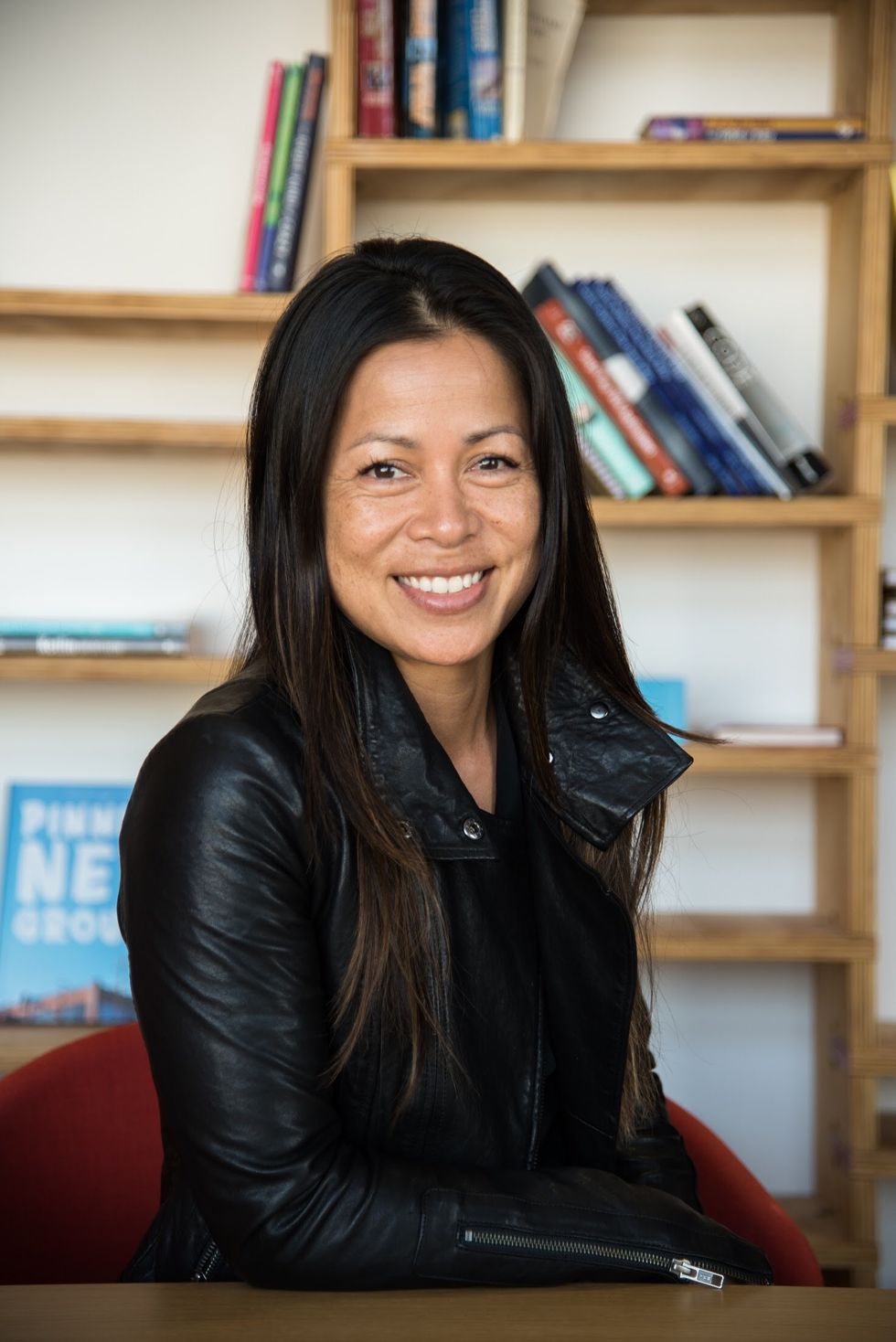 Jen Nguyen, Founding Partner of TEAMWERC
​Jen Nguyen, Founding Partner of TEAMWERC
Jen Nguyen is a founding partner of TEAMWERC, delivering best in class turnkey workplace as a service. She has a back to back track record building hyper growth inclusive award winning workplaces from the ground up. Founding workplace leader at Pinterest, Zynga, Tesla Motors and SAP Successfactors from their infancy through IPOs.
TEAMWERC will create a mindshift in how you approach your workplace bridging the gap between people and places, offering a plug and play expert team embedded into your organization.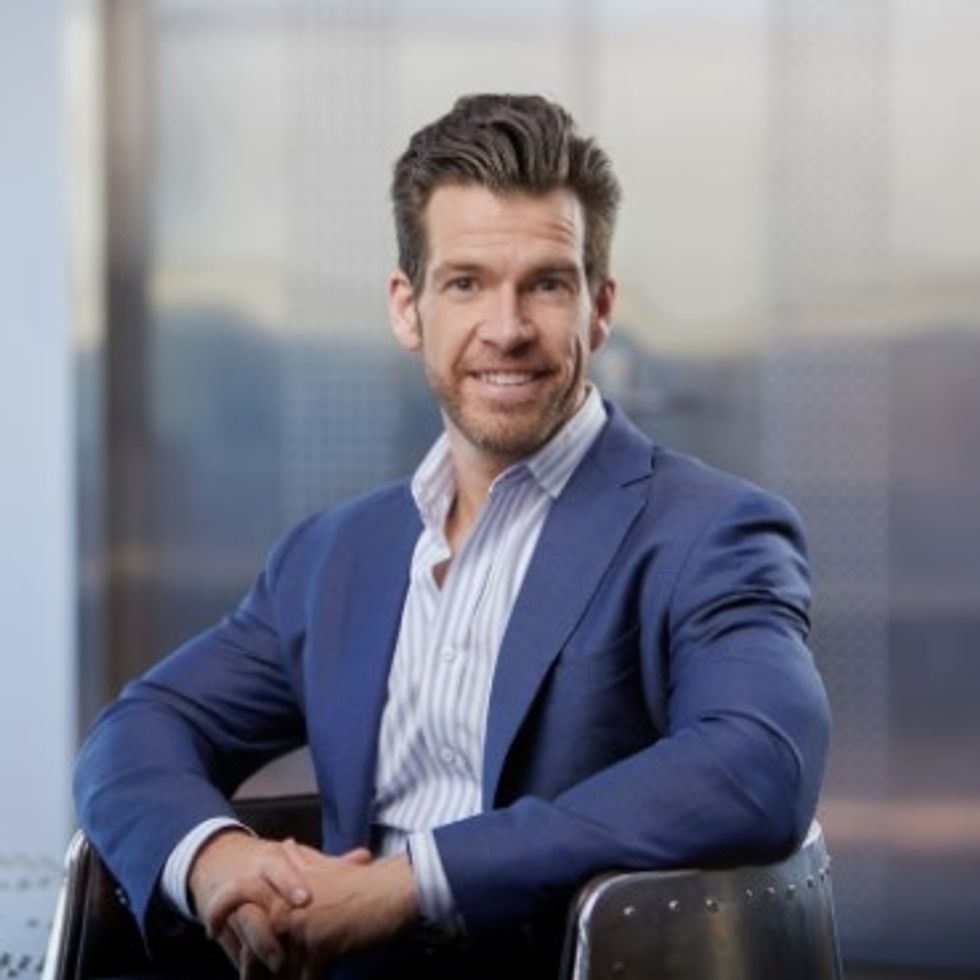 Brendan Wallace, co-founder & managing partner at Fifth Wall
Brendan Wallace, Co-Founder & Managing Partner at Fifth Wall
Brendan Wallace is a co-founder and managing partner at Fifth Wall, where he guides the firm's strategic vision.
Prior to starting Fifth Wall, Brendan co-founded Identified, a workforce optimization data and analytics company that raised $33 million of venture funding and was acquired by Workday (NYSE: WKDY) in 2014. He also co-founded Cabify, the largest ridesharing service in Latin America, and has been an active investor, leading more than 60 angel investments including Bonobos, Dollar Shave Club, Lyft, SpaceX, Clutter, and Philz Coffee.
Brendan started his career at Goldman Sachs in the real estate, hospitality, and gaming group before joining The Blackstone Group's real estate private equity practice.
Brendan is from New York City and currently lives in Venice. He graduated from Princeton University, where he received his BA in political science and economics. He received his MBA from the Stanford Graduate School of Business.
Justin Bedecarre, Co-Founder & CEO of HelloOffice
Justin is Co-Founder and CEO of HelloOffice. a modern commercial real estate brokerage on a mission to help everyone find a workplace they love. By empowering experienced brokers with innovative technology, HelloOffice turns the painful traditional process of searching for office space into a faster and more collaborative experience.

From headquarters to hybrid workplaces, HelloOffice works with companies like Palantir, Y Combinator, Afterpay, Brex and many others around the world.
Justin started HelloOffice in 2016 in San Francisco, and before that co-founded 42Floors which was acquired by Knotel.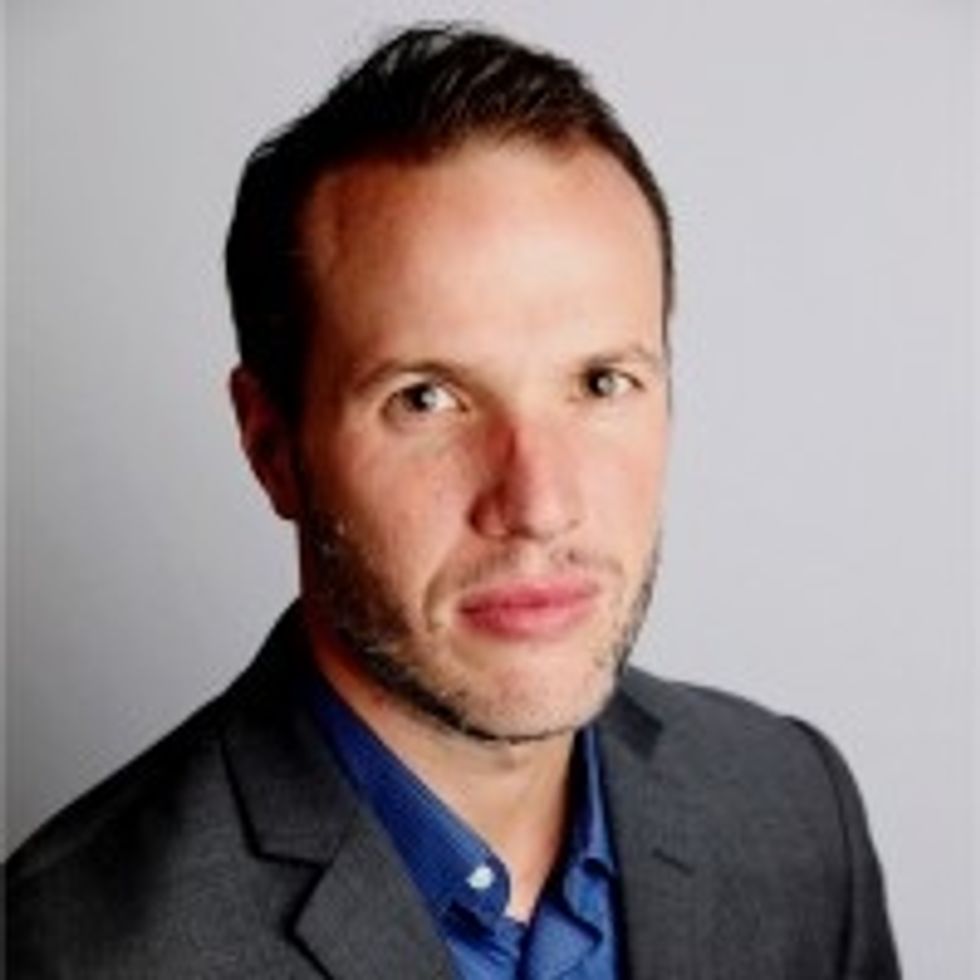 Ben Bergman, Senior Reporter
Ben Bergman, Senior Reporter at dot.LA
Ben Bergman is the newsroom's senior reporter, covering venture capital. Previously he was a senior reporter/host at KPCC, a producer at Gimlet Media and NPR and produced two investigative documentaries for KCET. He has been a frequent on-air contributor to NPR and Marketplace and has written for The New York Times. Bergman was a 2017-2018 Knight-Bagehot Fellow in Economic and Business Journalism at Columbia Business School. He enjoys skiing, playing poker, and cheering on The Seattle Seahawks.
Shutterstock
Offices will be bigger and oriented around creating a sense of community, omnichannel retail will be more important, brands will have dozens of stores instead of thousands, and cities will provide incentives to lure employees rather than companies. Those are some of the predictions about what will happen in the next few years as the world recovers from the coronavirus, according to Brendan Wallace, co-founder and managing partner at Fifth Wall, Justin Bedecarre, co-founder and CEO of HelloOffice and Jen Nguyen, founding partner of TEAMWERC.
Fifth Wall is the largest venture capital firm focused on real estate tech, known as proptech. It announced the close of its second real estate technology fund last year, with $503 million in dry powder, making it the largest VC fund in Los Angeles. HelloOffice is a technology-powered commercial real estate brokerage that started in the Bay Area and expanded to L.A. last year. TEAMWERC is a San Francisco-based commercial real estate consultancy.
Wallace, Bedecarre and Nguyen spoke to dot.LA in advance of an executive strategy session Tuesday at 11 am PST about the future of real estate after the novel coronavirus. Here are some excerpts from the conversation:
Retail shops have been opening in Los Angeles and elsewhere. How quickly do you think people will want to go shopping?
Wallace: I think there's probably two considerations. One is that you actually have some pent-up demand. So, I think you will see a surge, and I think you actually have seen that in cities like Phoenix. What I'm not clear on is if that's a false positive, and what we're likely to see going forward because we haven't seen the second peaks occurring in cities and how the public will react to that. We're in the very early innings of probably a surge in retail bankruptcies. As stores go dark that just drives down foot traffic, and I think alongside that you have this forced adoption of e-commerce that just occurred over the last 75 days. That experience is going to have a long-term effect and I think about it like we pulled the future forward. Whatever was going to happen in 2022 or 2023 is happening now in 2020, and the confounding variable on top of that is the uncertainty around COVID and the public response to it so the one thing I feel confident in saying is it is not going to go back to business as usual.
That sounds like a lot of uncertainty, which is understandable because no one really knows what's going to happen in terms of the health considerations. But as someone who has this big retail fund, what, how are you deploying that?
Wallace: Our retail fund is focused on brands that are omnichannel, so those are brands that are selling both online and offline. This crisis has underscored is that to really have resiliency in circumstances like this, a brand needs to be ubiquitous. You need to be able to reach consumers where they are and that can be on their computer, their phone or in a store. I think the more omnichannel a brand is, the more durable they are in a situation like this so we are still actively looking to invest in those brands. I think the other distinction about how we invest in retail versus how retail is traditionally conceptualized is that some of the brands that are out there today — like Old Navy and Gap — you're talking about hundreds in some cases thousands of stores. I don't think even the largest, most prolific omnichannel brand is ever going to have 1,000 stores. I think that era is over. What you're seeing is just smaller real estate footprints and a concentration of those footprints in higher-quality real estate assets. In many ways this crisis is hurting the weakest assets. The malls in the shopping centers that were already struggling are going to struggle more in this crisis and this could be a body blow. But I think the stronger assets, the assets that were always desirable, and the high streets in retail real estate that were always desirable to many brands are going to come back for no other reason then there's still going to be a street life in cities. I don't think that's going away.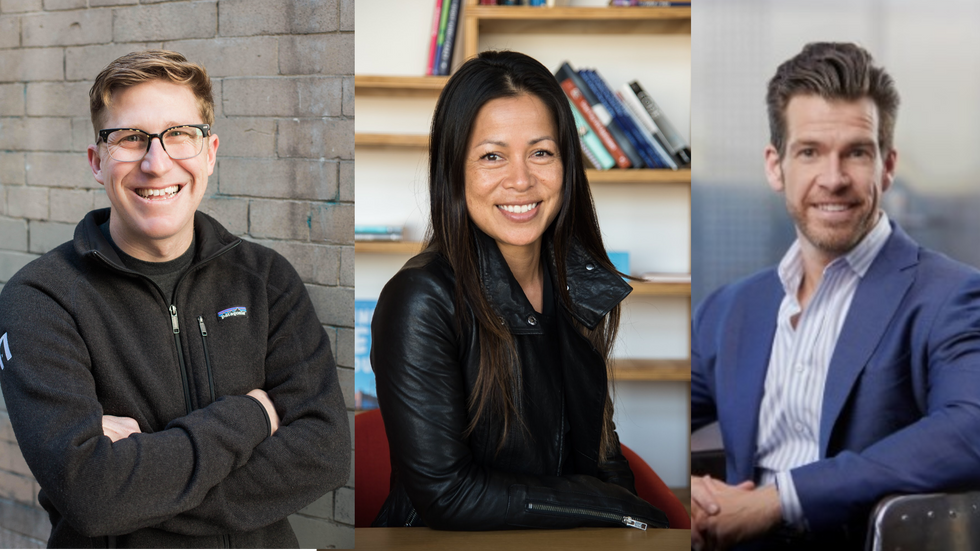 Left to right: Justin Bedecarre, co-founder and CEO of HelloOffice, Jen Nguyen, founding partner of TEAMWERC, and Brendan Wallace, co-founder & managing partner at Fifth Wall.
Just looking at cities in general, there's this whole potential ripple effect from people not working as much in big cities. Do you see that actually happening, lots of tech workers moving out of San Francisco?

Wallace: I think you can generalize more broadly than tech workers and make it knowledge workers, who are less required to work in cities than they were in January of this year. The experience of many companies is that working remotely has been surprisingly productive. But the reason cities formed in the first place was to accommodate businesses and people and create a social dynamic which drove people together where you had to go to the market square to buy things. What's happened with technology – e-commerce being a prime example – is we virtualized much of that meaning. So, we've stripped away many of the commercial benefits of concentrating businesses and people together. And so what I think cities are left considering is because there's no longer the commercial magnetism of pulling everyone together it really has to come down to the social magnetism, that we like being around other people. I'm curious to see how much people want to go back to cities.
Justin, how much work do you see returning to the office once the threat from the pandemic subsides?
Bedecarre: Offices are really going to be built around what they're meant to be built around, which is collaboration. In the short term, square footage per person is going to go way up. The way that we're thinking about our spaces at HelloOffice is that we're going to be doing a phased-in approach to bring in key members and desks are going to be spread out significantly. Fewer people are going to be coming into the office at any given time. Whether it equals out for how many people are in the office versus how many square feet per person is is hard to predict with certainty. But square footage per person will trend upwards, not downward as it has been for over a decade.
Jen, are you seeing a similar trend?
Nyugen; Oh definitely. It's really typical for a lot of tech startups that we work with, their standard square foot per person is 100 square feet per person. But what we've seen in doing the six foot social distance studies is a lot of the companies we work with need extra space, so instead of 100-square-feet per person they're needing at least 300 square feet, at a minimum.
Are you hearing from clients that they want to go back to the office?
Nyugen: We're hearing more of we're going back to the office in some shape or form but in a phased approach.
Is there a specific timeline you're getting from most companies about when they want to come back?
Nyugen: The timelines are consistent with specific regions. For example, in San Francisco a lot are looking towards the end of Q3. A lot of them are also identifying within their own or organization which functions they deem critical.
Justin, it seems like there has been something specific about startups that they need to physically work together. Do you think that will change now?
Bedecarre: I do think overall, especially in the early stages, having everyone together working in one place has significant advantages. But it's not for everyone. Gitlab and WordPress have built some phenomenal companies being 100% remote, but that certainly isn't where most companies will end up.
Lots happened in the L.A. tech and startup community this week. dot.LA chief host and correspondent Kelly O'Grady takes you through the key stories:
COVID: iFoster Helps Save Semester for Foster Youth, UCLA Projects Economy Will Take 3 Years to Recover
Media: Cameo CEO Talks Disrupting Entertainment Industry, Atom Tickets Optimistic About Movie Theaters' Future
Startups: 'Anti-Superficial' Dating App S'More Launches in L.A., Relativity Space Gains West Coast Launch Site
HelloOffice Bets on Returning to Offices with $20M Series A