relativity space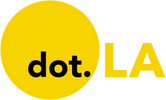 Get in the KNOW
on LA Startups & Tech
X
relativity space
"How to Startup" is a new series from serial entrepreneur and investor Spencer Rascoff. Step by step, Spencer will take prospective entrepreneurs through the process of coming up with a startup, raising funding, starting a team, scaling, and, eventually, exiting. Based on his class at Harvard called "Startups: From Idea to Exit", "How to Startup" is your guide to starting the next big thing.

Lots of startups start with an idea, but that's not always the case. Zillow actually didn't start with an idea; it started with a team. In early 2006, a group of us left Expedia together and sat in a conference room for months trying to come up with a startup idea. We didn't know what the startup would do, we just knew that we wanted to work together outside of Expedia.
Several of us were buying houses at the time and noticed the poor quality of online real estate resources. Partly just to pass time while we waited for inspiration to strike, we hacked together Seattle's county website data with real estate MLS data and Google Maps, and we jerry-rigged a user experience that helped us buy homes. It became clear that if this worked for us, it could work for other people. We then realized that the most important piece of information about real estate was still missing: determining the value of homes. Thus, an idea was born.
Sometimes finding a startup idea is not as easy as having a "light-bulb moment," and other times the perfect idea hits when you least expect it. When ideating, there are a few things you should explore:
Look for problems you want to be solved. I divide startups into two different categories: medicines and vitamins. Medicines are the ones that solve a problem and aim to create a new market, while vitamins are the ones that make your life a bit easier and democratize access to things. Sometimes finding a great idea is as simple as looking for things that dissatisfy your wants and/or needs.
Look for things you're passionate about. Something I frequently look for in startups as an investor is a personal connection between the founder who's pitching and the problem that they're trying to solve. See "The Founder-Idea Fit" below for more.
Look for things with big TAM and low NPS. The Total Addressable Market (TAM) is the total possible market for your company's product or service. You'll want to look for a big market (>$10B) with lots of room for growth - like healthcare, education or real estate. One way to judge the quality of a startup idea is to assess how well it addresses a problem in an industry with a big TAM but a low Net Promoter Score (NPS). In other words, find a problem in a big industry where consumers are pretty unhappy with current services.
An Idea Versus A Good Idea
Once you have the inspiration, it's time to determine whether your idea is good. It's important to use your network and talk to consumers and to people in the industry to get a feel for what potential customers may want, but you should also have confidence in your idea on your own. Pro tip: don't hoard the idea to yourself. It's OK to go out and tell other people the idea to get feedback – the input that you get will outweigh the miniscule chance that someone steals your idea. When thinking critically about your idea, ask yourself and others the following questions:
Does my idea solve a real problem? A common theme in startups is solving a point of personal frustration. While you certainly can try to make your own life easier, you also don't want to create too small of a niche. If nobody wants your product, you don't have a business.
Why now? Why hasn't anyone solved this before? There is a time and a place for every startup. There are several reasons why my company Pacaso launched when it did, and they contribute to its success today. 1) People are more comfortable buying real estate sight unseen right now than ever before. 2) There's been a massive increase in second-home ownership interest because people have the option to work remotely. 3) Thanks to companies like Airbnb and the short-term rental industry, there's already infrastructure in place for local property management. Ask yourself: if your startup idea is so great, how come no one has done it before? Many successful startups like GoPuff, Instacart and Doordash are recycled old ideas from 10-20 years ago, but the timing is now right for their success.
Is it a feature or a company? Steer clear of creating a feature instead of a company. I personally invested in Vhoto, an iPhone app that took live photos as short videos. Vhoto failed because it was a feature not a company, as its functionality was simply added to the iPhone camera by Apple.
The Founder-Idea Fit
Founder-idea fit is a critical component of the startup equation and shouldn't be overlooked. While there is no such thing as a single great founder, there is a great founder for a particular idea. A founder with little to no interest or passion for an idea, even if they are the one who came up with it in the first place, is more likely to fail than a founder who truly believes in something.
A perfect example of great founder-idea fit is Tim Ellis, who I featured on the Office Hours podcast back in 2020. Ellis previously worked at Jeff Bezos' space company Blue Origin as a propulsion engineer and worked on the manufacturing process of rockets through 3D printing. He left the company in 2015 and founded Relativity Space with the mission of being the first company to launch a fully 3D-printed rocket into orbit. As a focused and innovative leader, Ellis and Relativity Space are on a rocket ride towards success, at least partly because of Tim's focused infatuation with 3D printing rockets. Tim would not be the ideal founder for a marketplace selling portions of second homes like Pacaso, but he is the ideal founder for a business like Relativity Space. He feels like he was put on Earth to create this technology and he is relentlessly committed to its success. He has both a deep understanding of the task at hand and the abilities and passion to make it happen.
Now what?
Once you land on a startup idea you feel passionate about and the timing is right, you can move on to your next step: naming your startup. Check this space in two weeks for my tips on naming.
From Your Site Articles
Related Articles Around the Web
Relativity Space Reportedly Scores a $500M investment, valuing the company at $3.2B.
Hadrian Automation, a startup developing automated manufacturing plants for the aerospace and defense industries in the Los Angeles area, has raised $36.4 million in new funding, according to a Securities and Exchange Commission filing.

Hadrian, which is based in San Francisco but has operations in Hawthorne, secured the funding from a total of 28 different investors, according to the SEC filing. The identities of those investors were not disclosed. The startup previously raised a $9.5 million seed round last spring from the likes of Lux Capital, Founders Fund, and Construct Capital.
Hadrian aims to create highly efficient, completely automated factories that produce parts for aerospace applications including rockets, drones, satellites, and jets. Inspired by SpaceX founder Elon Musk—who once said of Tesla that "The factory is the product"—Hadrian founder and CEO Christopher Power told TechCrunch last year that he believes the space industry needs to overhaul its manufacturing setup if it wants to reach its full growth potential.
"If you look at the sheer number of people that we need to train and hire on our new technology and new systems, that people problem and that training problem is part of growing our business," Power said. He noted that it would be faster and cheaper for firms to produce precision space parts if they invested in automated factories.
Automated aerospace manufacturing is now on the rise, with the likes of Long Beach-based firms Relativity Space and Rocket Lab deploying 3D printing to build rockets. Hadrian believes it can court some of these newer space players to use its robot-staffed factories.
Representatives for Hadrian declined to comment on the raise.
Hadrian's team includes alumni from aerospace heavyweights like Lockheed Martin and SpaceX. Its head of quality assurance, Matthew Mueller, held several senior manufacturing roles at SpaceX over nearly three years. It also hired former Oculus head of mechatronics Simon Hallam as its head of engineering in June, and appears likely to use part of this funding to continue expanding its small team. As of last April, the startup reported a staff of eight people including Power, and its website indicates that it is actively hiring for jobs in Los Angeles and San Francisco.
From Your Site Articles
Related Articles Around the Web
Relativity Space Photo
Relativity Space, the startup that was founded in Seattle and is now building 3D-printed rockets in Southern California, has brought in a Microsoft executive to lead its growing software engineering team and expand upon its AI-powered "Factory Operating System."
Scott Van Vliet, who headed up the team behind the Microsoft Teams collaboration platform as a corporate vice president, will oversee more than 150 of Relativity's employees on its Integrative Software and Additive Manufacturing teams as senior vice president of software engineering. He'll be based in the Los Angeles area.
Before his four-year stint at Microsoft, Van Vliet played a leading role in the development of Amazon's Echo devices and Alexa voice-assistant platform. He told GeekWire that he's looking forward to helping Relativity Space revolutionize industrial applications for 3-D metal printing, just as he helped Microsoft and Amazon blaze trails for collaborative software and AI assistants.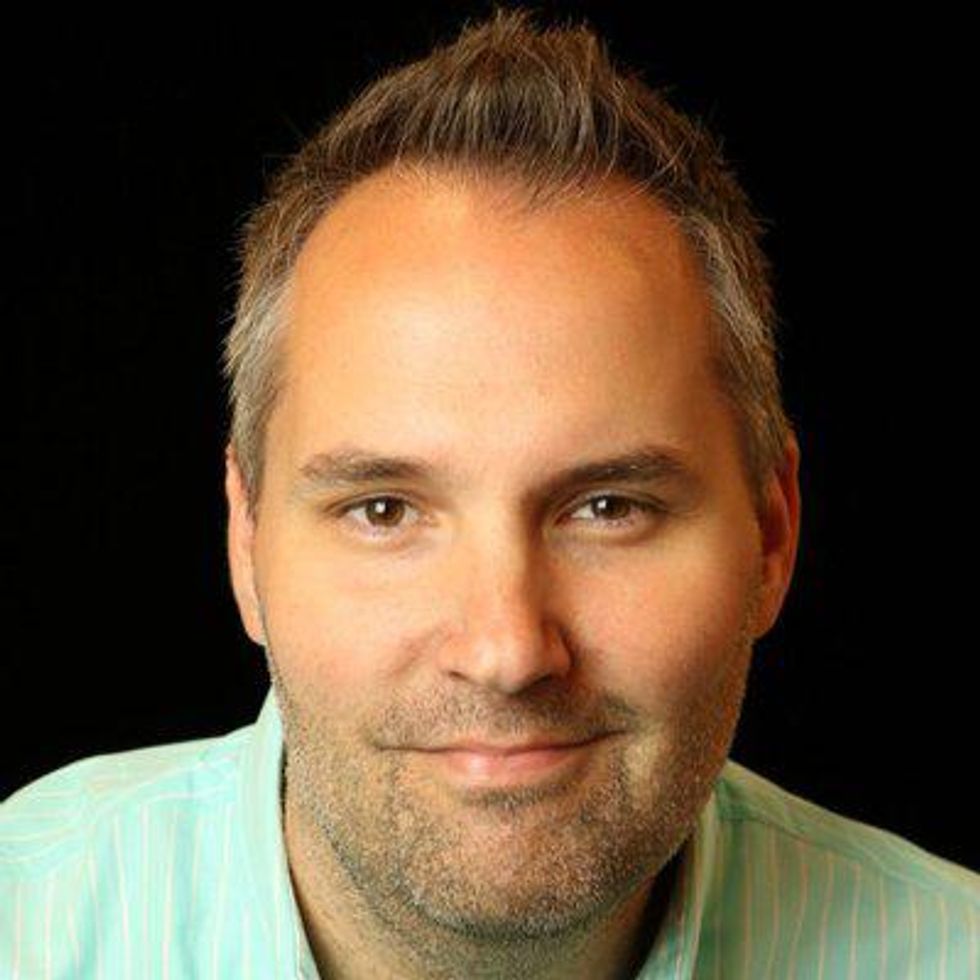 Scott Van Vliet has left Microsoft to become the senior vice president of software engineering at Relativity Space.
Image via Twitter
"Thinking about where we're going with our Stargate family of printers, and the technologies that we're building across the stack, we can apply similar models of machine learning to transform the way we do predictive modeling, predictive printing, and build the products that we're going to build," Van Vliet said.
Relativity Space's first big product, its Terran 1 rocket, is due for its first launch this year, and the company is already working on a more powerful, fully reusable rocket called the Terran R.
Relativity CEO Tim Ellis, a veteran of Jeff Bezos' Blue Origin space venture who co-founded the company in a Seattle co-working space in 2015, said software will be key to the future of Relativity Space — and the future of the launch industry.
"Scott's really the most senior hire the industry has made in software," Ellis told GeekWire. "That's exciting to me, because I very much do believe the quote from Andreessen-Horowitz that 'software is eating the world.' … Everything that Relativity is doing, transitioning manufacturing to more software- and data-driven approaches, is inevitable. We're just the farthest along."

Relativity is betting that automation and 3-D printing will dramatically reduce the cost of building rockets, resulting in far cheaper access to space.
The Factory Operating System is a key concept in Relativity's approach: Van Vliet said he and his team will aim to boost the capabilities of a software platform that knits together all the processes involved in building rockets from piles of powdered metal. He compared the FOS to the platforms provided by Microsoft Windows, or Microsoft Teams, or Amazon's Alexa voice assistant software.
"Frankly, it's going to be the platform that enables things we haven't even thought about yet — capabilities that the engineers and designers on our team will start to unlock as we think about an end-to-end integrated experience that can apply to any purpose," Van Vliet said. "That's the most exciting thing for me: building this platform that will accelerate the vision of Terran 1 and Terran R as well as other industries."
Ellis acknowledged that the operating system he and Van Vliet have in mind could be applied more widely to other manufacturing markets — for example, planes, trains and automobiles. But at least for the time being, he insists that everything Relativity Space does will be focused on building the infrastructure needed to get to Mars, and eventually get industry going on the Red Planet.
Like SpaceX founder Elon Musk, Ellis is fond of saying that Relativity Space's long-term goal is to make humanity a multiplanetary species. "We're still only the second company in the world that has this core mission of wanting to make humanity multiplanetary," he said. "And I do hope that there's more. I hope we inspire dozens to hundreds of companies to be ambitious and go after these big plans."
But unlike Musk, Ellis isn't planning to build satellites.
"We see the opportunity for doubling down on our own platform and making our own better end products," Ellis said. Focusing on software-optimized additive manufacturing is "an investment in that approach," he said.
Ellis said Relativity Space's fourth-generation Starbase 3-D printers are already theoretically capable of turning out a Terran 1 rocket in six days, and turning out a Terran R rocket in 30 days.
"There are other parts of the factory process — downstream processing, machining, inspections — and really, Scott and his team are going to be accountable for achieving that rate," Ellis said.
Relativity seems likely to have the required wherewithal: Last June's $650 million Series E funding round for Terran R sent total investment past the $1.3 billion mark, and total valuation is said to be in excess of $4 billion.
The company now has more than 600 employees, roughly double the workforce it had a year ago. Those workers aren't just at the headquarters in Long Beach, Calif.: There are teams working in Washington, D.C.; at NASA's Stennis Space Center in Mississippi; at Vandenberg Space Force Base in California; at Cape Canaveral Space Force Station in Florida — and even in Kent, Wash., not far from Blue Origin's HQ. (Relativity says its Seattle-area office has four employees.)
"We were at a little over 100 at the beginning of the pandemic," Ellis said. "I believe we're the fastest-growing launch company in history, in terms of headcount growth and rate of growth over that period."
And Relativity is still growing: Its career website lists more than 100 job openings. "This is an investment in hiring far more software engineers, data scientists, computer vision, machine learning," Ellis said. "It's really a kind of doubling down on a very different type of team that hasn't existed in aerospace before to this level."
Van Vliet said he's long dreamed of working in the space industry, and he can hardly wait to jump in.
"I definitely have a lot to learn, getting involved with the company and starting, but I think there's just such an incredible footprint already," he said. "That's what's most exciting for me — there's the experience that I have scaling up and leading large teams, and there's an incredible set of assets that exist already."
This story originally appeared on GeekWire.
From Your Site Articles
Related Articles Around the Web