fifth wall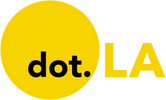 Get in the KNOW
on LA Startups & Tech
X
fifth wall
Sign up for dot.LA's daily newsletter for the latest news on Southern California's tech, startup and venture capital scene.
Proptech-focused venture capital firm Fifth Wall has pulled the plug on its $150 million plan to take another real estate tech firm public via a special purpose acquisition company, or SPAC, a filing with the SEC revealed on Friday.
The Marina del Rey-based firm unveiled its second SPAC last March, with designs on listing the blank-check company on the Nasdaq under the ticker FWAB and issuing 15 million shares at $10 apiece. Fifth Wall tapped Wall Street banks Goldman Sachs, Citi and Deutsche Bank as joint underwriters on the deal, according to IPO research firm Renaissance Capital.
Yet Fifth Wall has now withdrawn the SPAC's registration, putting an end to those plans. While the venture capital firm did not respond to requests for comment on the move, startups that have gone public via SPAC mergers have had a difficult time on the market as of late—though that hasn't slowed down SPAC sponsors from issuing more blank-check companies. Meanwhile, the broader stock market continues to teeter on correction territory, with the stocks further roiled by Russia's invasion of Ukraine.
With its first SPAC, Fifth Wall took Arizona-based home automation company SmartRent public last August, in a deal that raised $450 million for the startup. SmartRent's stock subsequently rose north of $14 per share in early September, but has since shed more than half of its value and closed trading Monday at $6.45 per share—mirroring the wider downturn in the SPAC market.
Fifth Wall also launched a third SPAC that raised $275 million upon going public last May. That blank-check entity currently trades on the Nasdaq under the ticker FWAC but has yet to merge with another company, a la SmartRent.
The venture firm is also raising funds for a late-stage climate tech fund, per another new SEC filing. Fifth Wall did not disclose how much it intends to raise for the new fund. It has secured at least $140 million for a similar fund focused on early-stage climate tech startups, as dot.LA reported last year.
Earlier this month, Fifth Wall announced that it had raised roughly $159 million for its first European fund. (Disclosure: Fifth Wall co-founder and managing partner Brendan Wallace is an investor in dot.LA.)
From Your Site Articles
Related Articles Around the Web
Image courtesy of Fifth Wall
Fifth Wall—the Marina del Rey-based venture capital firm focused on real estate technology, also known as proptech—unveiled its first fund dedicated to the European market on Wednesday.
The venture firm said it had raised €140 million, or more than $159 million, for the oversubscribed fund, which will invest in proptech companies based in Europe and Israel. Fifth Wall noted that the investment vehicle, which will target Series A to Series C funding rounds, has already cut checks to startups including Madrid-based real estate platform Clikalia and Berlin-based grocery delivery company Gorillas.

The European fund is co-led by Fifth Wall partners Roelof Opperman and Miguel Nigorra, both of whom are based in London. The fund's limited partners include institutional real estate investors like Ivanhoé Cambridge, Aldar Properties and PGIM Real Estate. (Disclosure: Brendan Wallace, Fifth Wall's co-founder and managing partner, is an investor in dot.LA.)
With the new fund, Fifth Wall said it now manages approximately $3 billion in capital. Last year, the firm
secured $1.1 billion
across its funds, including
$140 million
for an early-stage fund focused on climate tech. The venture firm established itself as a
certified B Corporation
in 2020, signaling a commitment to social and environmental standards—though its LPs include
Koch Industries
and
News Corp
, two companies known for promoting climate-change denialism.
From Your Site Articles
Related Articles Around the Web
fifthwall.com
Fifth Wall, the fast-growing real estate tech venture firm, revealed Monday that it has scored $140 million for its Early-Stage Climate Technology Fund. That's up from $116.8 million earlier this month, when the firm last disclosed its fundraising efforts for the climate investment vehicle in an amended SEC filing.
In December, Fifth Wall announced it had brought in prolific clean-tech investor Greg Smithies to head its efforts to "decarbonize the built world." That's when the firm went public about its plan to raise at least $200 million to invest in climate tech. The firm said today that it has brought in another partner to co-lead its climate team: Peter Gajdoš, the San Francisco-based former head of venture investments for wealth management group IPM.
Last year, Fifth Wall co-founder Brendan Wallace predicted that the real estate industry would one day become "the biggest spender on climate tech for no other reason than its contribution to the carbon problem."
Fifth Wall declined to comment publicly on the fund when reached for comment last week by dot.LA.
With backing from Montreal-based Ivanhoé Cambridge, which holds tens of billions of dollars in real-estate assets, Fifth Wall's climate fund led a $16 million investment in Sealed earlier this year alongside actor Robert Downey Jr's climate fund. Other real estate investors in Fifth Wall's climate fund include Equity Residential, Hudson Pacific Properties, Invitation Homes and Kimco Realty Corporation, Fifth Wall announced Monday.
New York-based Sealed is on "a quest to retrofit the U.S.' existing residential building stock and help them run more efficiently," Smithies wrote in June. Part of that equation involves getting homeowners aboard the heat pump train.
The technology could help American households considerably slash carbon emissions by 142 million metric tons annually, according to research released by Carbon Switch.
Sealed is one of at least three startups backed by Smithies in recent months, per the investor's LinkedIn. Others include Austin-based 3D-printed buildings startup
Icon
, which announced a
$207 million
late-August raise, and Emeryville-based pea milk company
Ripple Foods
. It disclosed a more than
$57 million raise
around the same time.
This story has been updated to include the latest fundraising figures from Fifth Wall.