fifth wall
Funding for Southern California startups has stalled as some of the region's biggest investors spread money outside the region.

In 2010, roughly one in every 10 startup dollars deployed nationally funded tech companies in Southern California. A decade later, that share has remained stubbornly static, even as the total sum invested in local startups ballooned from $4 billion in 2010 to $14 billion in 2019. That's according to a new report commissioned by Alliance for SoCal Innovation, a nonprofit advocating for the local tech scene.
"The good news is the pie has gotten bigger, but our slice of it has stayed more or less the same," said Andy Wilson, the executive director of the Alliance.
A major reason why the share has not budged is that most local startups are still in their infancy, raising smaller rounds. That brings down total investment dollars. Southern California startups raising Series B or later funding accounts for 64% of total investment, compared to 68% for New York and 80% for the Bay Area.
"We really haven't done particularly well in late-stage funding," Wilson said.
The data — which encompasses San Diego, Orange County and L.A. — was compiled late last year by Boston Consulting Group and is now being made public.
It also found fewer venture dollars are staying local. In 2013, about 30% of dollars stayed in Southern California versus fewer than 10% last year, a direct consequence of firms like B Capital, Fifth Wall, and Sinai Ventures raising larger funds that are geographically agnostic.
"These bigger guys don't really seem to be focused on taking advantage of the local market opportunity," Wilson said.
Upfront Ventures has invested in the most local companies in the last three years with 58, followed by Greycroft, which has backed 45 startups. Of VCs not based here, NEA and Sequoia Capital led the way with 24 and 23 startups, respectively.
The report counted 3,750 startups in Southern California, which is about half the number in the Bay Area, and fewer than New York's 5,100 startups.
Despite a reputation for consumer tech, Southern California is the most well-diversified across industries among the country's top three innovation hubs, with an even split with software and tech, health and media companies.
"Most of the world thinks of us as king of the consumer Internet and media – Netflix and Snapchat – but SpaceX is here and Relativity Space and all the electric car companies are here," said Wilson.
A SPAC is a company created solely to raise capital and merge with a private company. These so-called blank-check vehicles have become enormously popular with more SPACs completing IPOs last year alone than in the previous 10 years combined.
The filing discloses that Fifth Wall manages $1.3 billion and has invested in more than 40 companies, including six that have gone on to become "unicorns." Fifth Wall ranks as one of the largest VC firms in Los Angeles and is the largest proptech firm in the world.
The company announced the close of its second real estate technology fund in 2019, with $503 million in dry powder. Last year, it became a Certified B Corporation or "B Corp," which means it is legally required to consider the impact of its decisions on workers, customers, suppliers, community and the environment.
A spokesman for Fifth Wall declined to comment on the offering.
From Your Site Articles
Related Articles Around the Web
Ten venture capital firms have committed to include a "diversity rider" — a promise to startups that they made their best effort to find underrepresented investors — in their deals.
The project was the brainchild of Alejandro Guerrero, a partner at Los Angeles-based Act One Ventures and the child of Mexican immigrants, who often found he was the only person of color in the room when investment deals north of six figures were being made.
"This is about moving diversity forward and there's two themes of how we address that: Money and access," he said.
Inspired by the George Floyd protests and the push it gave the industry to recognize long standing inequities, Guerrero reached out to several venture capital firms and investors with a proposition: add diverse investors in on the deal.
In the end, Greycroft Partners, First Round Capital, SVB Capital, Harlem Capital Partners, Fifth Wall, Plexo Capital, Precursor Ventures and Equal Ventures signed on.
Each of the firms are committed to adding "boilerplate rider language into their standard term sheets" that encourages the addition of underrepresented investors to cap tables.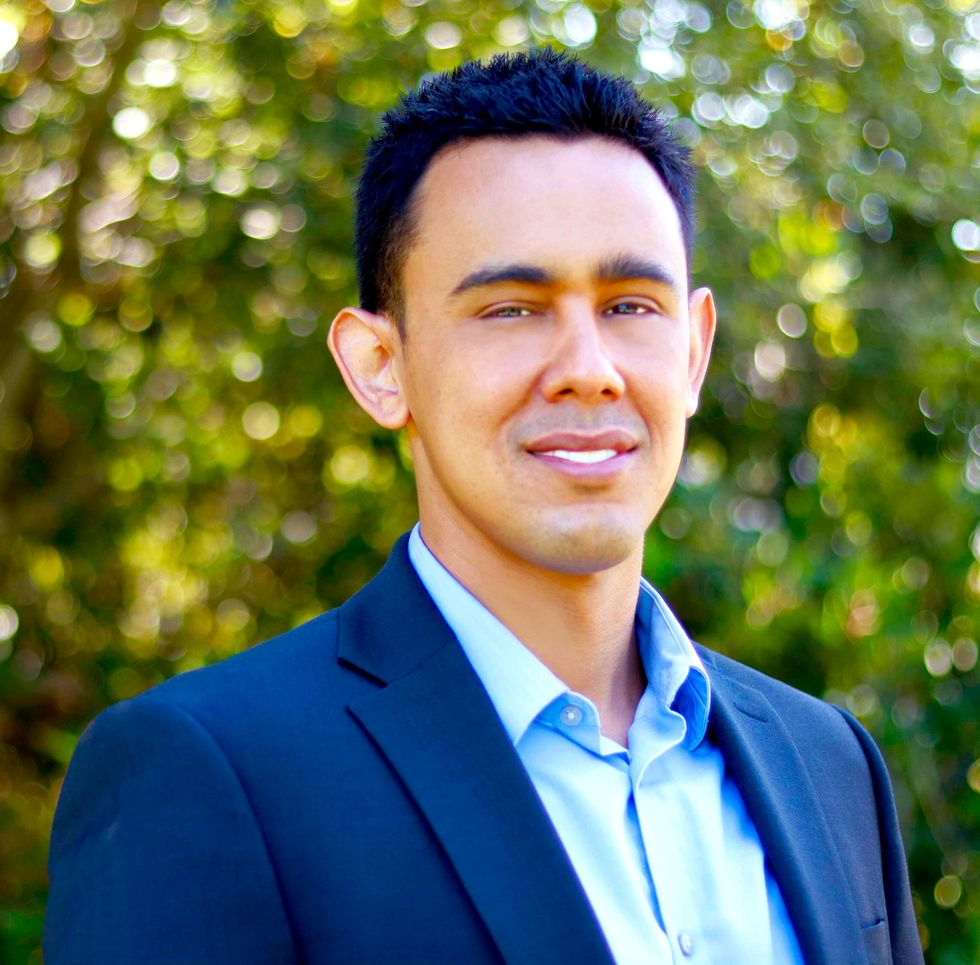 Alejandro Guerrero often found he was the only person of color in the room when big investment deals were being negotiated.
Studies have shown diverse investment teams deliver better returns, Guerrero points out.
"The same way you would have to have a conversation about, 'how much money do you want to raise, at what dilution'," he said. " You want to throw in there, 'who has a diverse investor?'"
Historically, the answer has been few.
A 2018 Deloitte study found 80% of investment partners at U.S. venture firms were white; 15% were Asian/Pacific Islander; 3% were Black; and 3% were Latino. Women accounted for 14% of partners.
In Los Angeles, one of the country's most diverse metropolises, the figures were even worse. Just 2% of VC investment partners identify as African American or Latino and less than 10% of VC-funded companies are led by women or people of color, according to PledgeLA.
The chasm is more than numbers to Guerrero.
"Sometimes it is uncomfortable being the only person of color in the room, being the only Latino person in the room," he said. "You know we're talking about a town in Los Angeles that's 50% Hispanic."
The largely exclusive world of venture capital has remained largely white in part because of the way it operates, relying on tight-knit networks that circle back to people of similar backgrounds. Guerrero said he thought a lot about that and the systematic inequalities that the Black community faced as he watched the video of police killing George Floyd.
"If you're a person of color, or an underrepresented individual you can kind of feel how you know you've been overlooked for opportunities," he said. "You haven't gotten those chances, not because you don't work hard or you're not there, but because you don't come from those networks, you don't have that wealth, you don't have that privilege and that's what's hindering you and that's not your fault. Sometimes you just don't hit the birth lottery."
The effort is an attempt to unlock access to investors of color and underrepresented groups, but it also build their reputation and eventually generate more wealth through increasing who owns a stake in companies.
"Long term, this is a step forward in changing the mindset in venture to ensure more investors are frequently considered for co-investment and follow on opportunities," said Henri Pierre-Jacques, managing partner at Harlem Capital Partners, in a statement.
It comes as others in the industry are trying to address longstanding inequities. Softbank launched a $100 million Opportunity Fund to invest in minority-owned businesses and Andreessen Horowitz announced the Talent x Opportunity Fund.
Guerrero said he's hoping that it will catch on not only with venture firms but will encourage founders to ask for diverse investors.
Firms interested in joining the initiative can sign up here.
Geekwire contributed to this story.