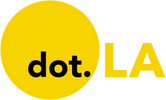 Get in the KNOW  
  on LA Startups & Tech  
X
Column: LA Could Be a Blueprint for What Real Estate Looks Like When Workers Return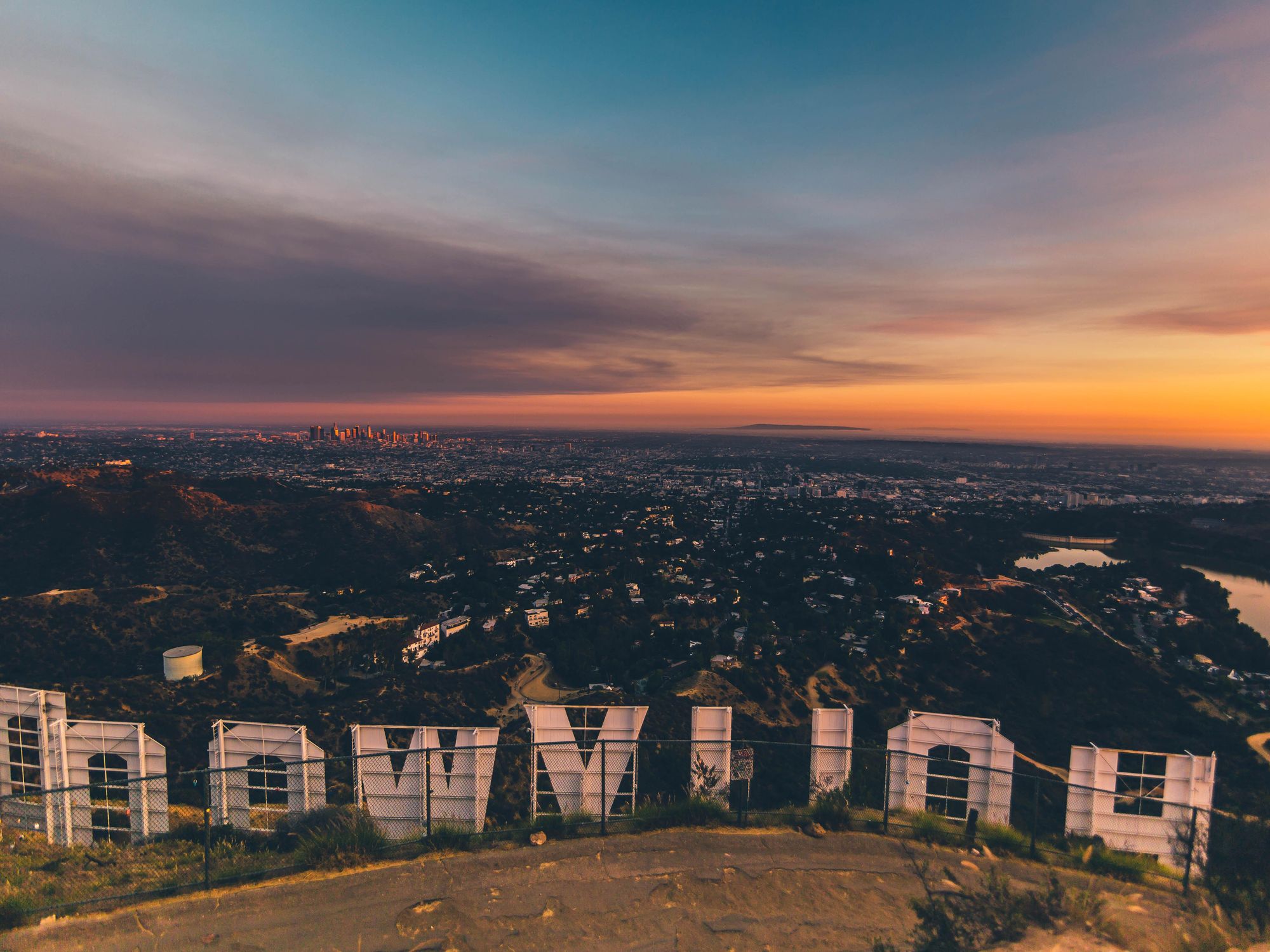 In mid-March, a majority of companies had to send their employees home and tell them to stay there indefinitely. Most business owners were abiding by what they hoped would be a short-term situation. Few could have imagined 10 months ago that at the beginning of 2021 they would still lack a bonafide game plan to get back up and running. In fact, the longer this pandemic has dragged on, the more it's become clear that the typical, pre-pandemic workplace is not something we'll see again for quite some time.
Reflecting on what the country looks like today, it's a real possibility that in the not-too-distant future L.A. sets not only the stage but also a new standard for what a health-conscious commute and a productive work life looks like as a model for apprehensive Americans.

---
Commercial real estate brokers in crowded cities such as New York have heard from countless clients that the city's population density complicates matters materially. Even employers who hope to get back to the office as soon as possible are reluctant to return to buildings where they may deem it ill-advised to step into the lobby or to use the elevator to get to their desired floor. Safety comes first for everyone.

Sprawling Los Angeles, however, offers a different landscape. Downtown L.A., once abandoned by businesses in favor of other neighborhoods and nearby cities, has seen a documented boom in recent years. It's a proud home to law firms and financial companies, yet it's not by any means the only area that appeals to L.A. businesses — and that's a benefit. What makes L.A. so unique is how expansive it is. There are so many options for where to plant your flag. Being in the city center is not necessarily the best spot for most businesses. In fact, there's very much a floating 'center of town,' depending on where tomorrow's companies intend to establish themselves.
For many decades, we've heard about how the so-called hub and spoke model - having one central headquarters in the heart of the city with smaller offshoot offices in the suburbs - would be the future of commercial real estate. Last spring, conversations began to bubble up again in that direction, though those realities haven't yet manifested. Companies ultimately want to keep their teams intact and together. In cities other than L.A., if that's your intent, you're stuck with the major downtown area, and paying a steep price for it since every other organization is looking at the same limited supply of offices. But, because L.A.'s culture and infrastructure is already spread out, there's no reason to hesitate to move your office headquarters elsewhere, where it makes most sense for your company, within L.A. County's 88 cities.
Moving away from the urban center is not as much a concern for L.A.-based businesses. In fact, with the state of affairs on the ground right now, it's a major draw. The commute is proven to be employees' greatest concern. A car-dependent culture such as L.A.'s doesn't require any rethinking or rejiggering of transportation to accommodate the same transit shift that is hitting other cities so severely.
In recent years, big tech companies including Apple, Amazon, Google and Facebook have made sizable real estate commitments to shift their focus and operations, thereby considerably reimagining their local presences. Despite the ongoing pandemic, these projects are chugging along, and the payoffs begin with thousands of new jobs being created in the coming years. Expect this trend to accelerate in the future. If it's good enough for those giant tech companies, others like them will take notice, and smaller companies will follow.
For example, Hollywood is being transformed around streaming content, and it's all taking place within driving distance of the entertainment capital of the world. What's notable, though, is that these companies are deliberately choosing areas such as Culver City to stake their claims. In such a city, they have the space to put down both traditional offices and fully built-out studios where they can shoot, produce, edit and release content. Although the technology and the thinking have evolved, Los Angeles remains at the epicenter of the global entertainment industry.
That's what makes L.A. such an exciting place to be right now. With an industry in transition, it creates opportunity for others to reshape what comes next. While those types of seismic moves take time, they begin with the biggest players' real estate investments that are then quickly followed by the next crop of companies looking to find their slice of the growing pie.
While there are still challenges in the world of commercial real estate, the office is not dead. As with many other industries, commercial real estate will have to adapt and grow to the needs of businesses and entrepreneurs across all cities. But if you're trying to figure out what possibilities lie ahead, and how innovation can take place within existing infrastructure, look no further than Los Angeles.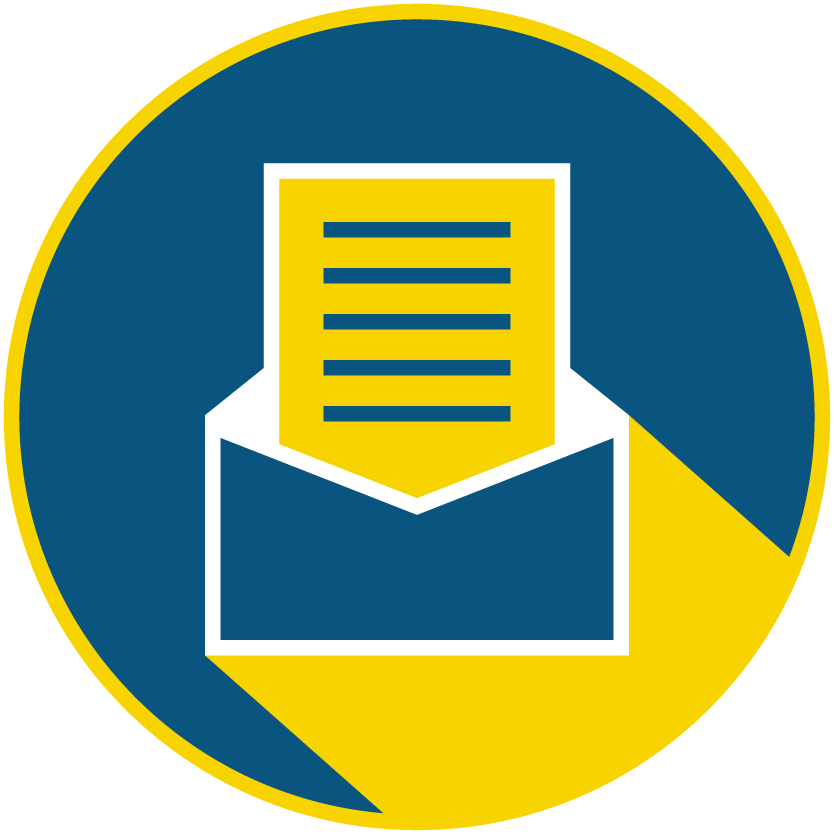 Subscribe to our newsletter to catch every headline.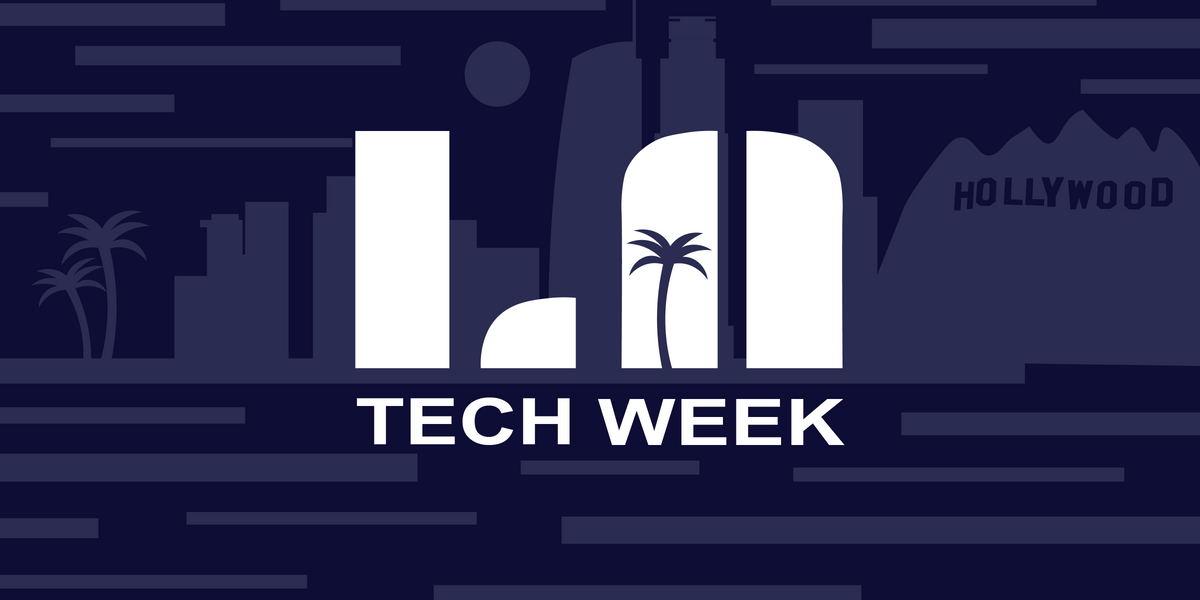 Evan Xie
L.A. Tech Week has brought venture capitalists, founders and entrepreneurs from around the world to the California coast. With so many tech nerds in one place, it's easy to laugh, joke and reminisce about the future of tech in SoCal.
Here's what people are saying about the fifth day of L.A. Tech Week on social:
Samson Amore
Samson Amore is a reporter for dot.LA. He holds a degree in journalism from Emerson College. Send tips or pitches to samsonamore@dot.la and find him on Twitter @Samsonamore.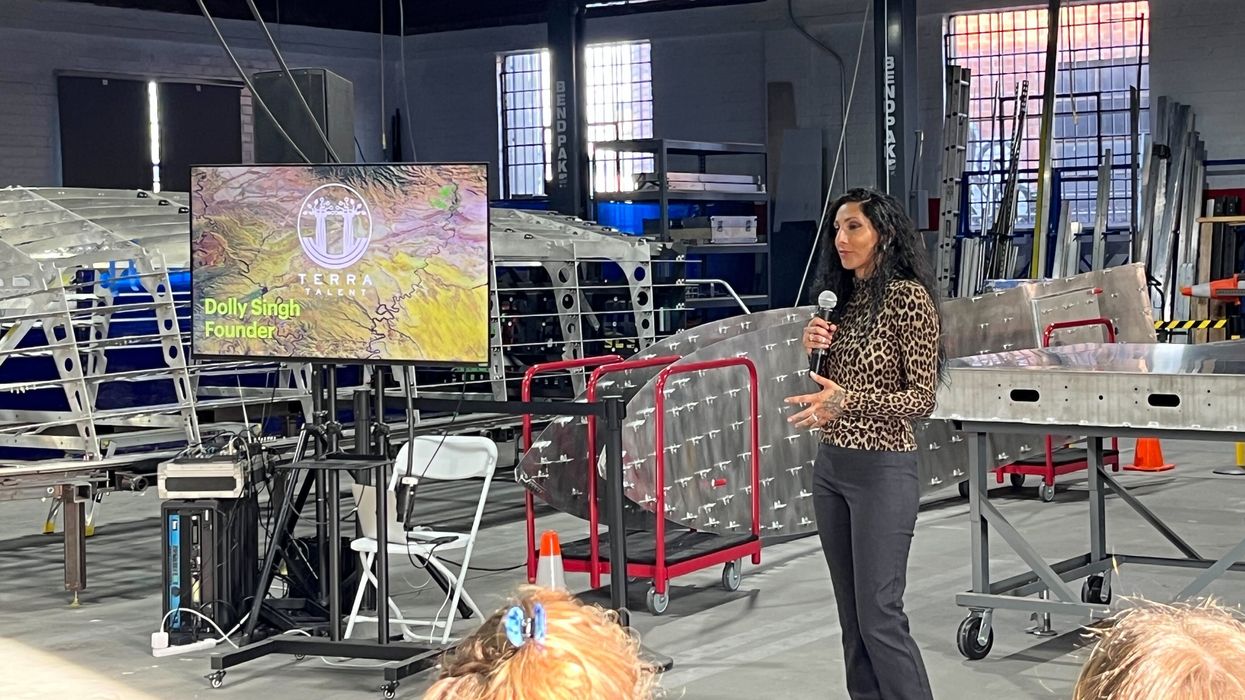 Samson Amore
At Lowercarbon Capital's LA Tech Week event Thursday, the synergy between the region's aerospace industry and greentech startups was clear.
The event sponsored by Lowercarbon, Climate Draft (and the defunct Silicon Valley Bank's Climate Technology & Sustainability team) brought together a handful of local startups in Hawthorne not far from LAX, and many of the companies shared DNA with arguably the region's most famous tech resident: SpaceX.
Here's a look at the greentech startups that pitched during the Tech Week event, and how they think what they're building could help solve the climate crisis.
Arbor: Based in El Segundo, this year-old startup is working to convert organic waste into energy and fresh water. At the same time, it also uses biomass carbon removal and storage to remove carbon from the atmosphere and sequester it in an attempt to avoid further damaging the earth's ozone layer. At the Tech Week event Thursday, Arbor CEO Brad Hartwig told a stunned crowd that Arbor aims to remove about five billion tons of organic waste from landfills and turn that into about 6 PWh, or a quarter of the global electricity need, each year. Hartwig is an alumni of SpaceX; he was a manufacturing engineer on the Crew Dragon engines from 2016-2018 and later a flight test engineer at Kitty Hawk.
Antora: Sunnyvale-based Antora Energy was founded in 2017, making it one of the oldest companies on the pitching block during the event. Backed by investors including the National Science Foundation and Los Angeles-based Overture VC, Antora has raised roughly $57 million to date, most recently a $50 million round last February. Chief operating officer Justin Briggs said Antora's goal is to modernize and popularize thermal energy storage using ultra-hot carbon. Massive heated carbon blocks can give off thermal energy, which Antora's proprietary batteries then absorb and store as energy. It's an ambitious goal, but one the world needs at scale to green its energy footprint. According to Briggs, "the biggest challenge is how can we turn back variable intermittent renewable electricity into something that's reliable and on demand, so we can use it to provide energy to everything we need."
Arc: Hosting the panel was Arc, an electric boating company that's gained surprising momentum, moving from design to delivering its first e-boats in just two years of existence. Founded in 2021, the company's already 70 employees strong and has already sold some of its first e-boats to customers willing to pay the luxury price tag, CTO Ryan Cook said Thursday. Cook said that to meet the power needs of a battery-powered speedboat, the Arc team designed the vehicle around the battery pack with the goal of it being competitive with gas boats when compared to range and cost of gas. But on the pricing side, it's not cheap. Arc's flagship vessel, the Arc One is expected to cost roughly $300,000. During the panel, Cook compared the boat to being "like an early Tesla Roadster." To date Arc Boats has raised just over $35 million, according to PitchBook, from investors including Kevin Durant, Will Smith and Sean "Diddy" Combs.
Clarity Technology: Carbon removal startup Clarity is based in LA and was founded by Yale graduate and CEO Glen Meyerowitz last year. Clarity is working to make "gigaton solutions for gigaton problems." Their aim? To remove up to 2,000 billion pounds of carbon from the atmosphere through direct air capture, a process which uses massive fans to move chemicals that capture CO2. But the challenge, Meyerowitz noted in his speech, is doing this at scale in a way that makes an actual dent in the planet's emissions while also efficiently using the electricity needed to do so. Meyerowitz spent nearly five years working as an engineer for SpaceX in Texas, and added he's looking to transfer those learnings into Clarity.
Parallel Systems: Based in Downtown LA's Arts District, this startup is building zero-emission rail vehicles that are capable of long-haul journeys otherwise done by a trucking company. The estimated $700 billion trucking industry, Parallel Systems CEO Matt Soule said, is ripe for an overhaul and could benefit from moving some of its goods off-road to electric railcars. According to Soule, Parallel's electric battery-powered rail vehicles use 25% of the energy a semi truck uses, and at a competitive cost. Funded in part by a February 2022 grant from the U.S. Department of Energy, Parallel Systems has raised about $57 million to date. Its most recent venture funding round was a $49 million Series A led by Santa Monica-based VC Anthos Capital. Local VCs including Riot Ventures and Santa Monica-based Embark Ventures are also backers of Parallel.
Terra Talent: Unlike the rest of the startups pitching at the Tech Week event, Terra Talent was focused on building teams rather than technology. Founder Dolly Singh worked at SpaceX, Oculus and Citadel as a headhunter, and now runs Terra, a talent and advisory firm that helps companies recruit top talent in the greentech space. But, she said, she's concerned that all the work these startups are doing won't matter unless we very quickly turn around the current trendlines. "Earth will shake us off like and she will do just fine in 10,000 years," she said. "It's our way of living, everything we love is actually here on earth… there's nothing I love on Mars," adding that she's hopeful the startups that pitched during the event will be instrumental in making sure the planet stays habitable for a little while longer.

Samson Amore
Samson Amore is a reporter for dot.LA. He holds a degree in journalism from Emerson College. Send tips or pitches to samsonamore@dot.la and find him on Twitter @Samsonamore.
https://twitter.com/samsonamore
samsonamore@dot.la
Decerry Donato
Decerry Donato is a reporter at dot.LA. Prior to that, she was an editorial fellow at the company. Decerry received her bachelor's degree in literary journalism from the University of California, Irvine. She continues to write stories to inform the community about issues or events that take place in the L.A. area. On the weekends, she can be found hiking in the Angeles National forest or sifting through racks at your local thrift store.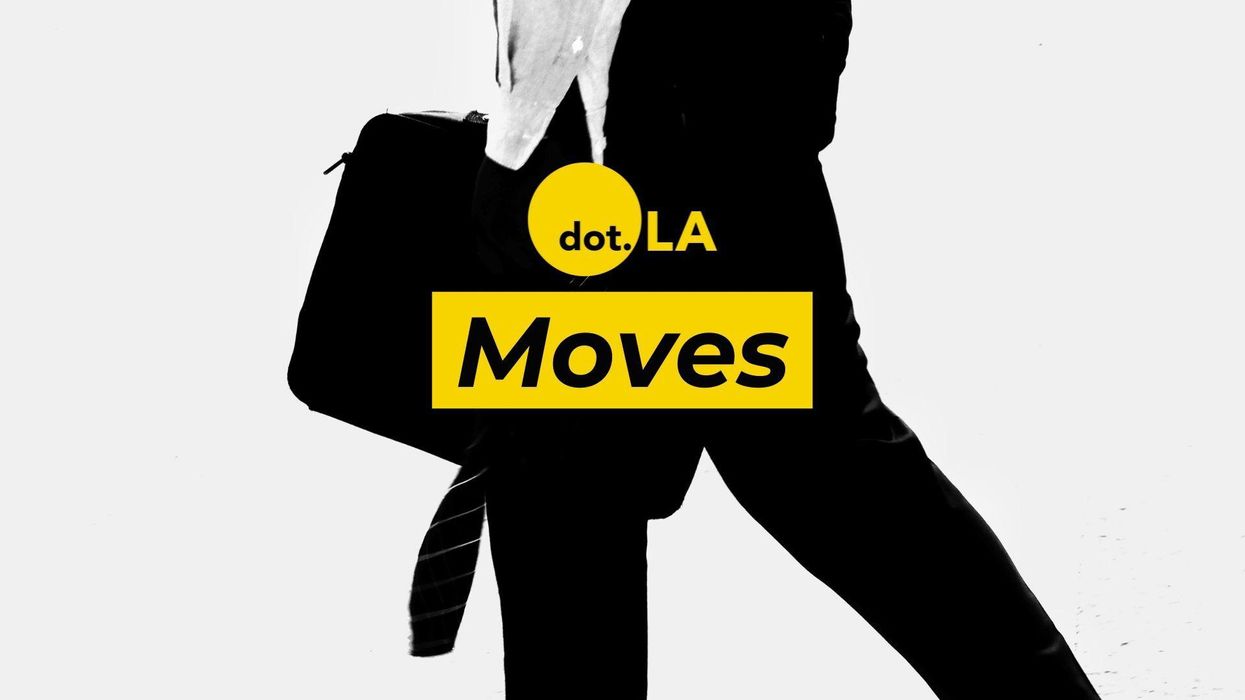 LA Tech 'Moves':
"Moves," our roundup of job changes in L.A. tech, is presented by Interchange.LA, dot.LA's recruiting and career platform connecting Southern California's most exciting companies with top tech talent. Create a free Interchange.LA profile here—and if you're looking for ways to supercharge your recruiting efforts, find out more about Interchange.LA's white-glove recruiting service by emailing Sharmineh O'Farrill Lewis (sharmineh@dot.la). Please send job changes and personnel moves to moves@dot.la.
***
LeaseLock, a lease insurance and financial technology provider for the rental housing industry named Janine Steiner Jovanovic as chief executive officer. Prior to this role, Steiner Jovanovic served as the former EVP of Asset Optimization at RealPage.
Esports platform PlayVS hired EverFi co-founder and seasoned business leader Jon Chapman as the company's chief executive officer.
Biotechnology company Visgenx appointed William Pedranti, J.D. as chief executive officer. Before joining, Mr. Pedranti was a partner with PENG Life Science Ventures.
Pressed Juicery, the leading cold-pressed juice and functional wellness brand welcomed Justin Nedelman as chief executive officer. His prior roles include chief real estate officer of FAT Brands Inc. and co-founder of Eureka! Restaurant Group.
Michael G. Vicari joined liquid biopsy company Nucleix as chief commercial officer. Vicari served as senior vice president of Sales at GRAIL, Inc.
Full-service performance marketing agency Allied Global Marketing promoted Erin Corbett to executive vice president of global partnership and marketing. Prior to joining Allied, Corbett's experience included senior marketing roles at Disney, Warner Bros. Studios, Harrah's Entertainment and Imagi Animation Studios.
Nuvve, a vehicle-to-grid technology company tapped student transportation and automotive sales and marketing executive David Bercik to lead the K-12 student transportation division.
From Your Site Articles
Related Articles Around the Web
Decerry Donato
Decerry Donato is a reporter at dot.LA. Prior to that, she was an editorial fellow at the company. Decerry received her bachelor's degree in literary journalism from the University of California, Irvine. She continues to write stories to inform the community about issues or events that take place in the L.A. area. On the weekends, she can be found hiking in the Angeles National forest or sifting through racks at your local thrift store.