fractional ownership
On this week's episode of Just Go Grind, hear from Jeff Annison and Paul Scanlan, co-founders of Legion M, an entertainment company that partners with top Hollywood creators to produce movies, TV and digital content. The startup allows fans to invest in its productions for as little as a $100, leveraging new equity crowdfunding laws.
Key Takeaways:
Legion M exists and was inspired by the Jobs Act, which changed equity crowdfunding laws and allowed everyday people to directly invest in startups. The company believes ownership by fans gives them a fundamental competitive advantage over entertainment companies owned by an individual or a corporate conglomerate.
Legion M raised $1 million for "Colossal" — a movie starring Anne Hathaway it helped produce — by initially crowdfunding money from 3,500 fans. It's an unimpressive amount of money for Hollywood. But the fact that thousands of investors were baked-in fans "fundamentally changed the calculus" and got Hollywood makers interested in partnering with Legion M.
The company believes that involving investors in productions creates a virtuous cycle. Director, producers and investors all win.
"This is this is a moonshot. Our goal is to unite one million entertainment fans, to co-own the company alongside of us and then take over Hollywood." -- Paul Scanlan, Legion M co-founder and CEO
Want to hear more episodes of Just Go Grind? Listen on Apple Podcasts, Stitcher, Spotify, Google Podcasts — or wherever you get your podcasts.

From Your Site Articles
Related Articles Around the Web
AmplifyX launches next week to offer shares in musicians' future royalty income
Its first tranche is two Detroit-based musicians, each of whom are offering 20% of future royalties for $10,000 at an effective $25 share price
In the future, Amplify plans to build out a secondary trading market and hopes to expand beyond music and into the broader creator economy
Rising Detroit rapper and singer Rocky Badd has always been about the street, but soon she and her manager Curtis McKinnon will be going public.
Next week, they'll be selling shares worth 20% of Rocky's future royalty income for $10,000. In doing so, they're also hoping to gain a legion of super fans financially and emotionally invested in her success.
The exchange will be powered by L.A.-based AmplifyX, one of a growing number of online investment platforms made possible by 2015 regulatory changes around crowdfunding. An extension of President Obama's 2012 JOBS Act, the new rules eased restrictions on fundraising and investing, enabling the budding democratization of fractional ownership. Non-accredited investors can now add to their portfolios shares of vintage cars, collectibles like sneakers and trading cards, famous artworks and more.
"Music hasn't really changed from a financing perspective in decades," said Adam Cowherd, Amplify's co-founder and chief executive. His platform aims to address that.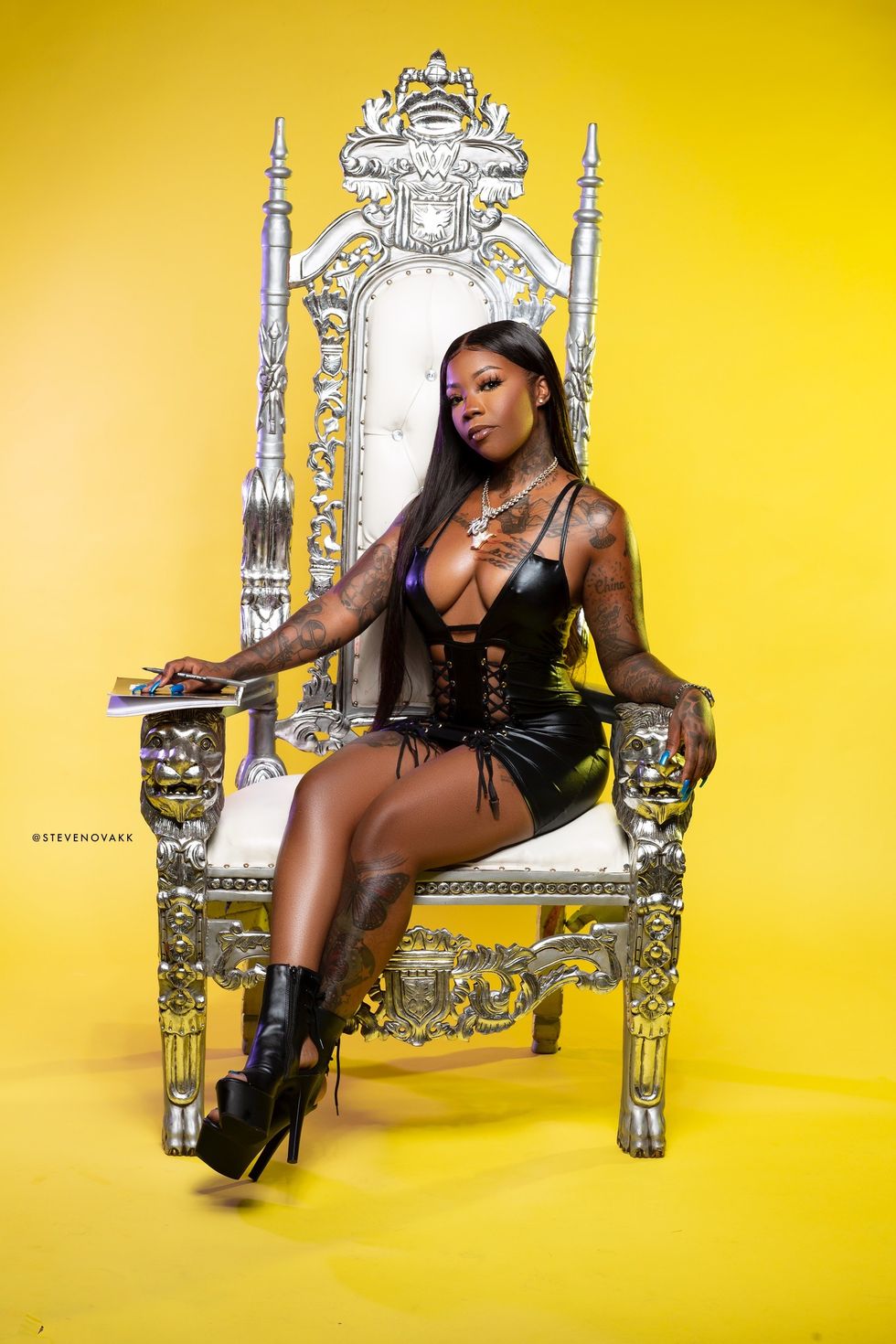 Detroit rapper and singer Rocky Badd, aka September Briyonna-Michelle.
Badd, whose real name is September Briyonna-Michelle, is using Amplify to offer 400 shares tied to her upcoming album, "Respect the Writer 2," for $25 each. Each share is effectively a claim on 0.25% of the streaming and digital download royalties generated by the new release and a few additional songs. Jay Vinchi, another musician from Detroit, is also putting up shares for his upcoming album as part of Amplify's first tranche of offerings.
In L.A., Cowherd has been hard at work. A former physicist turned investment banker, he and his small team had built the infrastructure to run a securities exchange by the end of last year. They waited, though, to complete what would be an 8-month gauntlet to gain regulatory authorization from FINRA, a private financial regulator, and the SEC, its public sector counterpart. The company finished that process in August, and is now awaiting final approval to open its first offering, which Cowherd expects to arrive early next week.
He thinks the wait for that regulatory compliance will pay off by helping Amplify to compete with other platforms that offer similar services, such as Royalty Exchange and Vezt, which also allow fans to buy shares of artist royalty streams.
This first fundraise will be open for 60 days and royalty payments will be distributed to shareholders annually; eventually that could shift to quarterly, Cowherd said.

For artists like Rocky Badd and Jay Vinchi, one obvious appeal to selling shares in their future royalties is earning instant cash – not exactly easy to come by for a musician today.
Rocky Badd's deep connection to her fanbase gives her manager McKinnon and Cowherd confidence she'll have no trouble raising the $10,000. In May, she hosted a livestream concert on Zoom that sold over 1,000 tickets. The YouTube video for her song "Vindictive" has over 8 million views.
With the money raised, McKinnon will look to further spread Rocky Badd fever.
"Rocky can post something and easily get thousands of streams and likes, but now we're trying to get to the millions," he said.
The Amplify offering also has the potential to inspire a squadron of fans to become a de-facto marketing department.
"If we get multiple fans [to buy shares], we now have promoters for a lifetime, because the better that album does, the more revenue share for them," said McKinnon, who — in addition to managing Briyonna-Michelle — runs CrowdFreak, an online platform that helps up-and-coming artists find performance and exposure opportunities.
A rising number of artists are eschewing record labels in favor of ad-hoc, artist-support services, many of which are enabled by technology. Cowherd sees AmplifyX one day building further on that trend, morphing into an entire "record label á la carte."
"Long term, it would basically be a record label in your pocket. We'd like to build that into the native mobile app from the artist perspective, where not only do they have their investor data, and their streaming and social data, but they could also say, 'I'm looking for PR', and we give them three options that have already been vetted through us, and they can make those connections and bookings right through the application," Cowherd said.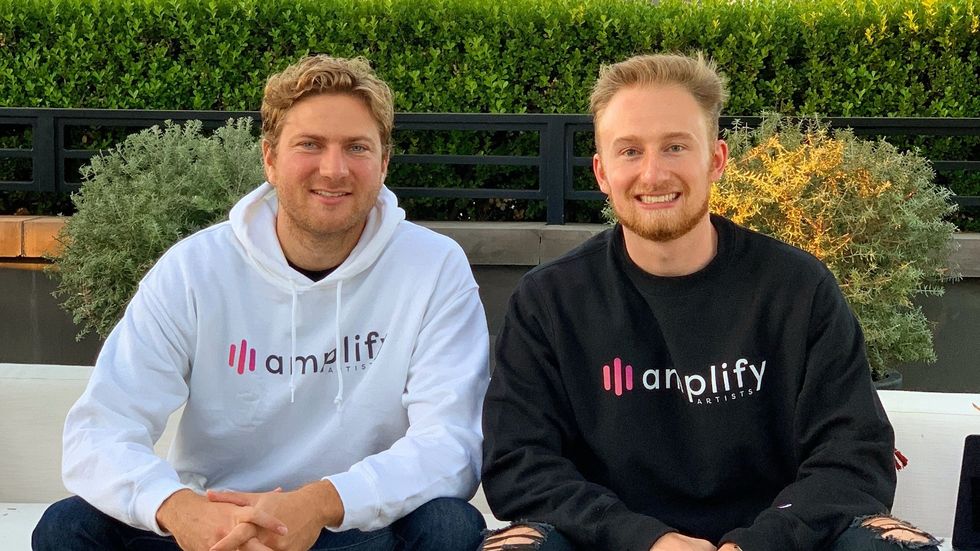 AmplifyX co-founders Bobby Kamaris (L) and Adam Cowherd.
Even if Amplify remains solely a financing platform, he sees expansion opportunities in working with more artists and eventually selling shares in legacy catalogs.

"How cool would it be for somebody who's part of the KISS Army to actually own a fractional piece of 'Detroit Rock City' or something like that?"
The company also plans to build a secondary market for trading shares, he said.
For investors, getting in on the streaming market could be attractive. From 2014 - 2019, revenue from streaming saw a 43% compound annual growth rate, and Goldman Sachs projects the $11 billion market to quadruple by 2030. And since streaming royalties are generally uncorrelated with investment returns elsewhere, they provide a means for investors to reduce risk across their investment portfolio.
Given these factors, Cowherd expects investment to come from cryptocurrency investors and the growing crowd of young traders, along with artists' super fans.
"There's a growing demand among Gen Z for investing," Cowherd said. "My uncle is the principal of a school in Michigan, and he actually had to ban Robinhood because so many kids were day-trading."
Down the road, Cowherd expects to see a lot of engagement from that younger generation. They may have the chance to invest not only in musical projects but also in other content creators as well, and the businesses those creators and influencers may start.
"I really want to power the entire creator and influencer economy," Cowherd said.
Amplify has raised about $250,000 in pre-seed funding and plans to raise a $2-3 million seed round in Q1 or Q2 next year.
For now, it'll generate revenue by taking a percentage of the capital raised from the revenue-share offering. Later, it plans to take an affiliate fee for its record label á la carte service, and a small fee for transactions through its secondary market. It may also offer debt financing, such as for underwriting concert tours.
Other companies will be competing to provide innovative forms of artist financing. L.A.-based Stem, for example, recently opened a $100 million debt-financing arm to loan artists advances against their future royalty income. Kobalt, a London-based firm, is also in the competitive mix.
Hipgnosis, which has been on a spending spree of late to allow investors to buy rights to songs and musical IP, represents the broader bubbling activity in the acquisition of music publishing rights.
Cowherd said one key way he aims to differentiate Amplify is by facilitating direct connections between fans and artists.
For Briyonna-Michelle, that connection is about more than a financial transaction.
"For a lot of people, especially people in my city, we don't really invest in nothing. You buy jewelry, you buy clothes, you buy cars or whatever and you just keep up, but it's like, at some point, when we get older, you're just gonna say you had it," she said. "I feel like no matter what the album does, it's still, like, at least you tried to invest in something, whether it worked or it didn't. I feel like it motivates people to start putting some money behind something where later on in life you can get something out of it."
Come next week, a new set of fans will begin hoping one day to get something out of their investment in her.
---
Sam Blake primarily covers entertainment and media for dot.LA. Find him on Twitter @hisamblake and email him at dot.LA

As early investors in buzzy startups like Lyft, SpaceX, Pinterest and Ring, Courtney and Carter Reum have gained a reputation as successful venture investors. Now they are devoting some of their attention and dollars to a decidedly lower tech investment: trading cards. After dabbling in cards as a hobby since they were kids growing up in the Midwest, the brothers want to use what they have learned as VCs to start a fund to procure undervalued cards they hope will someday score big returns.
"Applying that kind of rigor to something that has usually been done by young kids or emotion...I think that's how you get unfair advantages and outlier results," explained Courtney Reum. "I don't want to just dabble a couple hours a week. I want to be with people who really want to actually do this in an analytical way."
The Reums are making what they describe as a "meaningful" contribution to a multimillion dollar fund called Mint 10. They view it as a way to diversify their holdings away from illiquid shares in startups that won't pay off for years – if they're lucky – and equities, which they see as overvalued.
"I see this as a great alternative class, somewhere closer to a stock, albeit a little less liquid but more so than my venture and private equity stuff," said Courtney Reum. "To me, there's not much to find in the stock market that's a good deal."
A study last year showed baseball cards had a far superior return to stocks over the previous decade. The pandemic has triggered a frenzy in the card market, with huge spikes in trading and new records for coveted NBA rookie cards fetching more than a million dollars apiece.
The Reum brothers founded their Santa Monica-based early-stage consumer technology venture firm, M13, in 2016, after they sold their spirits business, Veev, for a hefty multiple to a St. Louis beverage conglomerate. M13 is now deploying its $175 million second fund backed by Virgin Group founder Richard Branson.
Reum thinks the still stodgy card industry is ripe for a shake up, eyeing big potential in influencers and creating content around the practice of "case breaking," the act of opening card boxes, which can draw big audiences on streaming platforms.
Reum, who remembers his mother driving him to card shows when he was 14 years old, views trading cards as similar to art, sports teams, Bitcoin or gold, which he's "bought a bunch of lately." What do all those assets have in common? There's a finite supply, which Reum believes inevitably drives the price up over time.
"I generally believe that something like gold or baseball cards, depending who you are, could be a couple percent of your allocation, up to like 10 percent," Reum said. "I think this is just as viable as gold or bitcoin or any of that."
Mint 10 will hedge its bets by buying a mix of cards from the three major sports that are both old and new.
"It's no different than how a long/short fund does their allocations," Reum said. "We have LP [limited partner] interest coming out of our ears."
Reum would not specify how large the fund will be or what his and brother's contribution is, owing to the fact that they are still fundraising. "It will be a multi-million dollar fund but we haven't finalized the amount yet," he explained. "We have a lot of interest but we want the strategy to dictate the raise vs the inverse, which is sometimes the case."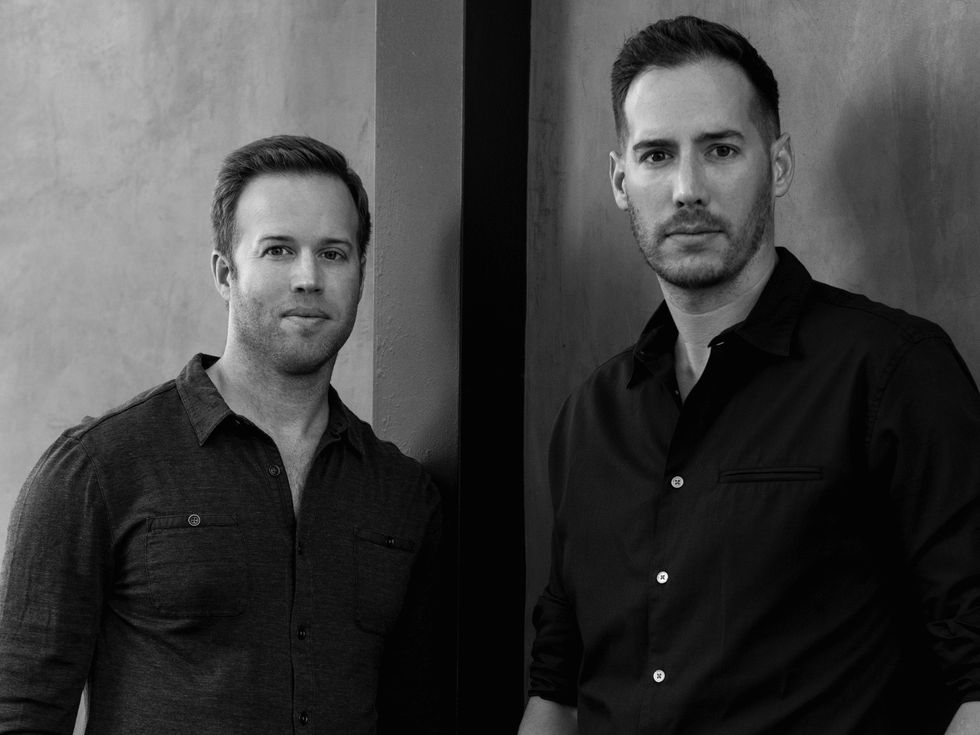 Courtney and Carter Reum are devoting some of their attention and dollars to Mint 10, an investment fund focused on trading cards.
The Reums are not alone in their newfound enthusiasm for trading cards. Just as people bored at home with extra cash in their pockets drove a wave of day trading, card sales have been on a tear during the pandemic.

During the first few months of the coronavirus outbreak, sales of basketball cards on eBay spiked more than 130%. Baseball cards saw a 50% spike while football cards had a 47% increase.
In July, a LeBron James rookie card shattered the record for a modern day NBA card, going for $1.8 million. But the record stood for only a few months as last month a card of Milwaukee Bucks forward Giannis Antetokounmpo fetched $1.812 million. (The card previously sold for $7,000 on eBay, but the buyer reportedly returned it because of a yellow stain.)
"I think you're going to see sales records over the next 12 to 16 months that shock the world," said Scott Keeney, a DJ, entrepreneur, and trading card expert who the Reums brought in to run the new fund. "I've seen more VC activity in the last four-to-six weeks around the card space than I would have ever dreamed."
Keeney compares Mint 10 to funds trading fine art, but he sees a much bigger upside in cards because of people like Reum, who have traded them since they were kids.
"This generation who grew up in the Junk Wax Era now has disposable income to spend," Keeney said. "Would they rather spend all this money on a piece of art that hangs on the wall that they might not be that tied to? Or do they want to own Magic Johnson's rookie card if they're a Lakers fan?"
Though most trading is done online these days, Keeney, along with fellow DJ, Steve Aoki, opened a brick and mortar card card shop last month in Hollywood, Cards and Coffee, featuring over $2 million worth of inventory.
With a widely accepted grading system and limited supply, the trading card market has come a long way from the scandals that scared away collectors in the 20th century. But the industry still has problems. Last year, the FBI launched a criminal investigation into the world of baseball card collecting that included the largest seller of cards on eBay.
"This doesn't sour us on the market one bit," Reum said. We are obviously aware of this process of attempting to cheat the system, and are diligent in research to avoid this scenario. However, we actually are glad this incident came to light and was taken seriously by the FBI."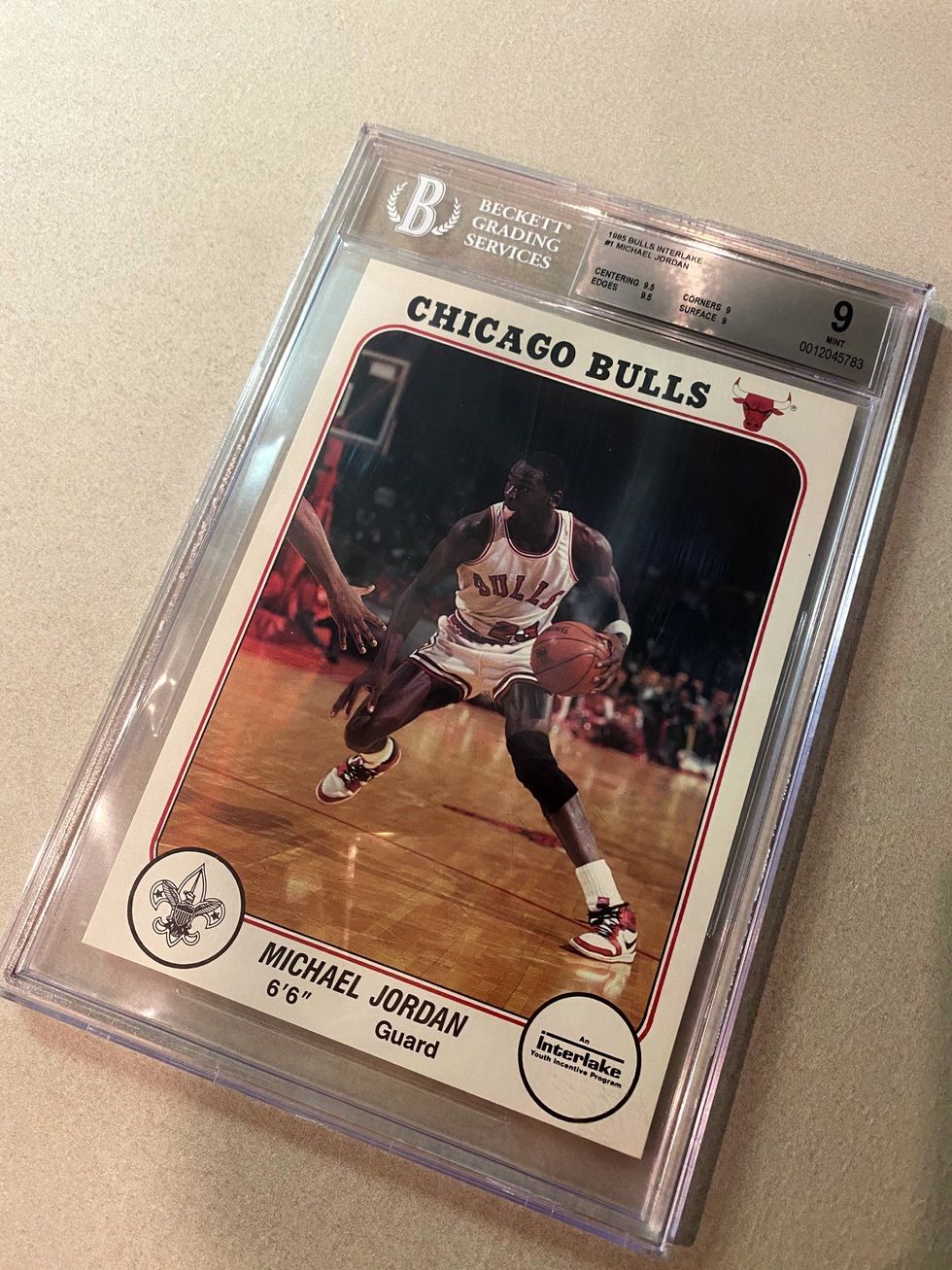 The Card Reum Will Never Sell
On a recent Zoom video call conducted just after he had returned from a business trip to Austin, Reum excused himself and said there was something he wanted to show. He darted off screen and returned holding up a framed oversized 1985 Michael Jordan Interlake card.
He pointed to the bottom right hand corner where the words "Interlake Youth Incentive Program" were printed in small lettering. The card holds a great deal of significance for Reum because his father, W. Robert Reum, was an executive at The Interlake Corporation before becoming president and CEO in 1990.
The company signed on as a corporate sponsor of the Bulls in 1984. As someone who now spends a lot of time thinking about how consumer-focused startups should market themselves, the move still baffles him.

"Given they were a B2B diversified industrials company, whomever was running their marketing probably should have been fired for such a sponsorship," Reum laughs. "The Bulls were the worst team in the league, there was no internet for people to discover the company, and it was hard to see how the sponsorship would help sales of Interlake products. However, the sponsorship did come with eight floor seats. The year following the deal, the Bulls drafted Michael Jordan and the rest is history."
W. Robert Reum died two years ago at the age of 74 from complications from cancer and Reum has a hard time not getting choked up looking at the card.
"To me, it is a really personal way to honor my dad," he said.
The card is worth around $20,000 and could soar in value to half a million dollars if it is seen as Jordan's rookie card, according to Keeney. But this is one card Reum will never sell. He wants to acquire more of them.
From Your Site Articles
Related Articles Around the Web