raise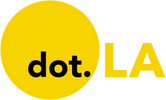 Get in the KNOW
on LA Startups & Tech
X
raise
Courtesy of CropSafe.
This January, John McElhone moved to Santa Monica from, as he described it, "a tiny farm in the absolute middle of nowhere" in his native Northern Ireland, with the goal of growing the crop-monitoring tech startup he founded.

It looks like McElhone's big move is beginning to pay off: His company, CropSafe, announced a $3 million seed funding round on Tuesday that will help it develop and scale its remote crop-monitoring capabilities for farmers. Venture firm Elefund led the round and was joined by investors Foundation Capital, Global Founders Capital, V1.VC and Great Oaks Capital, as well as angel investors Cory Levy, Josh Browder and Charlie Songhurst. The capital will go toward growing CropSafe's six-person engineering team and building up its new U.S. headquarters in Santa Monica.
The nascent agtech company began in 2019 as a project between McElhone and his co-founder and high school classmate, Micheál McLaughlin. Growing up in the Northern Irish countryside, the pair developed an interest in technology, which led to ideas about how such technology could aid the agricultural communities they were raised around.
"We noticed that there was a lot of really new, cool technology coming into the farming market at the time," McElhone told dot.LA. "But every single farmer in our area hadn't a clue how to get started with all this new fancy technology, because they would have to go to training sessions or learn how satellite imagery from NASA works. And farmers—their job is to farm, not to interpret data."
The first version of CropSafe's software aimed to bridge that gap. At its core, the platform is an interpretation engine that scrapes and parses through troves of weather data and satellite imagery to find the information that farmers need to grow and harvest more effectively. "CropSafe did that work for you and spots useful nuggets like, 'Hey, there's blight in field no. 14; here's the exact location and what you need to do next,'" McElhone explained.
But the project, which began simply as a tool for friends and family in Northern Ireland, started drawing attention from users around the world; to the founders' surprise, people began offering to pay for the service. "That was kind of a turning point—realizing it wasn't just our 200 people that wanted to use it," McElhone said. So he packed his bags and moved to Southern California at the start of this year to try to build out the software in one of agtech's hottest markets.
McElhone and McLaughlin now believe there's a better way forward that would position CropSafe as more akin to a fintech platform for farmers: Because the software collects so much data on farms, it can offer insights into removing bottlenecks that farmers could leverage to secure crucial financing for equipment and other needs.
"If a farm is leasing three combines this year, with the data we have on that farm [and its] crops, we might be able to say: 'Hey, if you lease an additional combine this year, we know that you will produce so-and-so additional yield and produce $25,000,'" according to McElhone. In an ideal scenario, CropSafe could allow the financing for that combine to be approved instantly on the strength of the data on its platform; the farmer clicks a button on the app, and the combine gets delivered the next day.
So far, McElhone is tight-lipped about partnerships in this area of its business, but said announcements should be coming this summer. The company is also considering offering farmers insights into the best times and places to sell crops, with CropSafe taking a small cut of revenues for the service. (The idea is that farmers would only pay when they see increased sales from using CropSafe's insights, McElhone said.)
But the move to Santa Monica has already proven fertile for the company, which is planning to announce partnerships with other agtech companies that would allow CropSafe to act more as an operating system—one connecting autonomous tractors, weathers sensors, and other "internet of things" technologies to ensure better, more sustainable crops. With local startups like Future Acres and Abundant Robotics already operating in the space, CropSafe seems poised to benefit from Southern California's position as a hub for agtech in the U.S.
From Your Site Articles
Related Articles Around the Web
Dibbs
What if you could own a small portion of a Mickey Mantle or Stephen Curry rookie card? A new marketplace for sports cards and NFTs wants to allow users to do exactly that.
El Segundo-based Dibbs, which brands itself as "the only real-time fractional sports card marketplace," secured a $13 million Series A round this week. Foundry Group led the round, with several superstar athletes such as Chris Paul and Skylar Diggins-Smith also participating.
Since last year, the sports card trade has reached record highs — in some cases, outpacing stock markets — with all-time high trading prices and a significant increase in online trades. The industry has even reeled in venture capitalists, including L.A.-based VCs Carter and Courtney Reum.
Alongside the growing interest in investing in physical cards is a booming market in trading sports-related digital tokens. The asset class known as NFTs (non-fungible tokens) has been expanding quickly, with marketplaces like NBA Top Shot making millions and upstarts like BallerTV minting tokens for high school athletes.
In a way, Dibbs combines these two industries. Traders can send their cards to Dibbs, who create digital representations of the card to be minted and sold as NFTs. While the card sits in a highly secure vault powered by PWCC Vault, the seller can profit off of the sales, and Dibbs takes a trading fee.
Dibbs sells these collectibles as fractional NFTs, meaning users do not have to contribute large amounts of money to participate in trades. Instead, they can own fractions of NFTs, which can be bought and sold on the platform.
So called "smart contracts" baked into the blockchain algorithm give buyers a full NFT once they've accumulated enough fractions. At that point, the user can either have the physical card sent to them or they can keep the full NFT to trade on other marketplaces.
"More than anything else, [the NFT craze has] gotten people to think about collecting differently," said CEO and co-founder Evan Vandenberg. "Before it was this kind of physical attachment, and I think people are now much more comfortable separating that possession from ownership concept and being able to do these things in a digital form."
Vandenberg said the appeal of owning a fraction of a sports card NFT lies in not only the affordability but also in the potential for this specific market to grow.
"Sports cards have been around since the 19th century, so we're talking about 100-plus years of actual collectability, of value," he said, adding that he hopes to see the market for digital cards grow as well. "I'm the biggest fan of NFTs. I hope they really have longevity."
The fractionalization of NFTs has stirred up controversy in the crypto world, prompting concerns that fractions of NFTs could at some point be reclassified as securities — meaning they would be legally subject to regulation. At the Security Token Summit last March, SEC Commissioner Hester Peirce said of fractionalized NFTs, "You better be careful that you're not creating something that's an investment product. That is a security."
Such talk doesn't faze Vandenberg, who said Dibbs does not see their fractional NFTs as securities.
"Where fractional ownership — whether ownership of a network like Ethereum, or a particular NFT — can be accomplished in a transparent, open-source manner, without making purchasers beholden to the management efforts of the promoters, we see that as a win-win."
According to Vandenberg, tens of thousands of people signed up to the platform's waitlist before launch, and over 110,000 trades were made on Dibbs while it was in closed beta, which ended earlier this month.
The platform is now available to anyone over 18 in the U.S., and nearly 20,000 non-U.S. customers remain on its current waitlist, Vandenberg said.
As the COVID-19 pandemic destroyed small businesses, some struggling companies turned to livestreaming-based ecommerce business Popshop Live to stay afloat.
Now, Popshop Live wants to prove that ecommerce via live streaming is here to stay.
Valued at $100 million, the company announced a Series A round of funding Thursday. Popshop declined to disclose how much it raised in the funding round, though TechCrunch reported the funding was around $20 million.
The round was led by Benchmark and included TQ Ventures, Mantis VC and Access Industries.
Popshop Live also hired former Instagram and Instacart executive Bangaly Kaba to lead platform growth and former head of Uber Eats Jason Droege to lead expansion, the company announced.
Founded in 2019, Popshop is one of several Los Angeles-based startups competing in the emerging livestreaming ecommerce world that includes talkshoplive, a streaming service for celebrities, and Whatnot, a streaming service for collectibles.
"Livestream commerce is not just a trend in China and through the pandemic," said Popshop Live board member Matt Cohler in announcing the raise. "It is an emerging multi-billion-dollar phenomenon whose growth is accelerating every day."
The company sees itself as a combination of online commerce with the experience of in-person shopping. Customers can scroll through live feeds of merchants selling items, interact with sellers and purchase items through Popshop's app. The startup claims that traditional brick-and-mortar sellers are shifting their focus to its platform, after seeing higher sales and rates of customer convergence.
From Your Site Articles
Related Articles Around the Web