raise
Community, the L.A.-based tech startup whose platform enables mass text-messaging to fans and customers from artists, celebrities and brands, announced Friday it has raised $40 million from Salesforce Ventures.
Community is part of a wave of companies that help consumers build direct relationships with the brands and creators they idolize.
Over 3 billion messages have been exchanged between what Community calls "leaders" – the likes of whom include Tom Brady, Deepak Chopra, Barack Obama and People Magazine – and the "members" who sign up to receive the text messages.
"Our business model and purpose are built on keeping people directly and instantly connected to the conversations that they want to be part of at scale," said founder and CEO Matt Peltier in a statement.
The company has now raised nearly $90 million since launching in 2019. Previous investors include Ashton Kutcher's Sound Ventures, Live Nation and Sony Innovation Fund.
"On other platforms there's a guarantee of instant publishing, but there's no guarantee of instant distribution," Community's head of activation Jake Udell told dot.LA last year.
The company claims that 95% of messages sent by its leaders are opened.
"The idea that you will always be able to reach your fans — this community — via text, is a really empowering thing not just for you personally but for your business," Udell said previously.
In a statement on the role Community plays for brands, Salesforce president and CMO Sarah Franklin said, "Community lives at the intersection of trust, technology and culture, and is a powerful example of how organizations of any size can foster human connection to build meaningful relationships and drive growth."
The pandemic has accelerated the importance of artists engaging with their fans.
"That understanding and that willingness, combined with technology that allows artists to actually know who those superfans are, (and) engage them directly on a sustainable basis, is really starting to redefine how an artist looks at their fandom, and where to put their time, energy and resources," Zach Katz, CEO of music-tech investment firm Raised In Space, recently told dot.LA.
Editor's Note: dot.LA co-founder Spencer Rascoff invested in Community in a previous round.
From Your Site Articles
Related Articles Around the Web
In Los Angeles, where gossip rags cover the real estate market with the same fervor they do Hollywood, a startup online brokerage is trying to eliminate the realtor from home sales. HomeLister is one of a handful of online real estate platforms that lets homeowners list their properties without the assistance of high-paid realtors.
On Tuesday, the Santa Monica-based company announced the closing of a $4.5 million seed funding round led by venture capital firms MetaProp and Homebrew. The company will use the funds to expand into new states, including three it expects to enter at the start of next year, according to chief executive Lindsay McLean.
McLean, who is also the co-founder of HomeLister, got the idea for the company when trying to sell her home in New York's Tribeca neighborhood. The real estate agent she worked with put in about eight hours of work and walked away with a six-figure check, according to McLean. She was frustrated, and wanted to create a way for buyers to list their homes themselves without losing such a big cut to a real estate agent.
"I couldn't believe that what I wanted didn't exist — just a way to sort of walk you through the process, make sure you don't miss anything important, and essentially do it yourself through software for a reasonable price. And so really, that's how the company came about," said McLean.
HomeLister was launched in 2015, as a free-to-join and list platform that provides different services to people looking to sell their homes without the aid of an agent. After paying a flat fee, HomeLister can post the listing across local multiple listing services and real estate websites, including Zillow, Trulia and Realtor.com.
McLean declined to share how many homes annually have sold through HomeLister.
HomeLister is similar to Redfin, but without the real estate agent, in that it provides a variety of a la carte services to homeowners, like professional photography and assistance with paperwork and legal disclosures. All of these come at a rate, but the big appeal of HomeLister is that no one makes a profit proportional to the selling price of the house, according to McLean.
Sites like ForSaleByOwner also allow homeowners full control of their listing process, but don't provide the same level of additional services.
"We really base all of our services on how much work we're really doing for you," said McLean. "It's the same amount of work for us to sell a 1,000 square foot home as a 4,000 square foot home. And so that price is going to be the same."
The pandemic has increased interest in do-it-yourself home selling, as traditional agents are limited by in-person contact. According to McLean, homeowners end up doing a lot of the work themselves, and turn to alternatives like HomeLister to get their listing online.
But, the market is unlikely to shift entirely away from traditional real estate agents and brokers, said Eric Sussman, a UCLA professor in accounting, finance and real estate. Technologies have long tried to replace the home selling process, but the number of people who actually take this route has been low.
"[For Sale By Owner properties are] I think, by and large, a very, very insignificant part of the overall transactional market. And I don't see that changing," said Sussman.
Only 8% of homes sold in 2018 were FSBOs, according to the National Association of Realtors. Part of the reason people are hesitant to sell their house themselves is that it is a lengthy process, with high financial and legal risks, said Sussman.
"People, I think, also look at real estate agents, rightly or wrongly, as insurance," said Sussman. "It may be expensive insurance. But it's insurance, that the Is are going to get dotted, the Ts are going to get crossed. They're not going to step into any minefield. And they're going to be able to rely on someone's unique and detailed expertise."
According to McLean, homes on the platform sell at the same speed — or even faster — than they would with a real estate agent, and still save the homeowner from losing a large percent to the agent's commission.
"HomeLister has created a scalable, software-driven platform that provides the average homeseller a fair way to sell their home faster and to keep more of their own money," said Satya Patel, general partner at Homebrew, in a statement. "HomeLister has turned the home selling process from something complicated and opaque into a simple, guided process that can work for any home."
Correction: An earlier version of this post misquoted UCLA professor Eric Sussman.
Related Articles Around the Web
Startup Tiltify wants to use lessons from Twitch's success in the gaming industry to change the way charities interact with their audiences. A recent $6.5 million raise will help them do just that.
The Los Angeles-based crowdfunding platform was launched in 2014 by Michael Wasserman and Mark Russell to get younger generations participating in charity fundraisers.
"There's a couple things that came up with every client," said Wasserman, a 12-year veteran of the charity space. "Consultants would ask me about younger donors and younger fundraisers: 'How do we work with the younger generation?', was sort of one side of it. And then the second side was thinking about how people are interacting through social media," he said.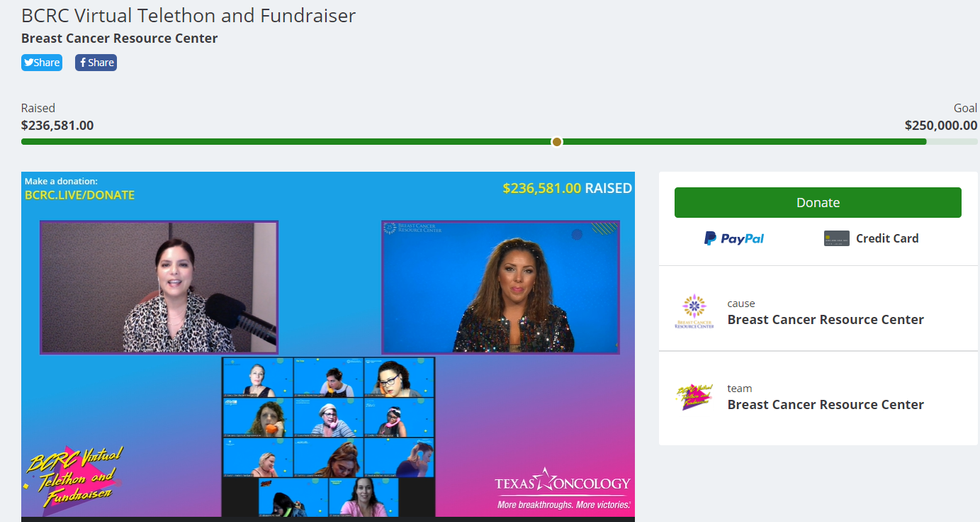 Wasserman decided to launch Tiltify to give donors new ways to interact with their favorite charities beyond social media.

It took a cue from Amazon-owned Twitch. Its platform, launched in 2007, allows viewers not just to watch, but to take part in their favorite players' streaming video game. Tiltify wanted to do the same for live auctions and charity events.
"I was watching one yesterday on our site where people were weight lifting…All those like fun interactions where it sort of changed the value proposition from, 'Hey can you just drop off somebody at this sort of static mailbox page' that didn't do anything to a form of entertainment and more of an exchange to like, 'Well, let's get involved together and get my whole online community together,'" said Wasserman.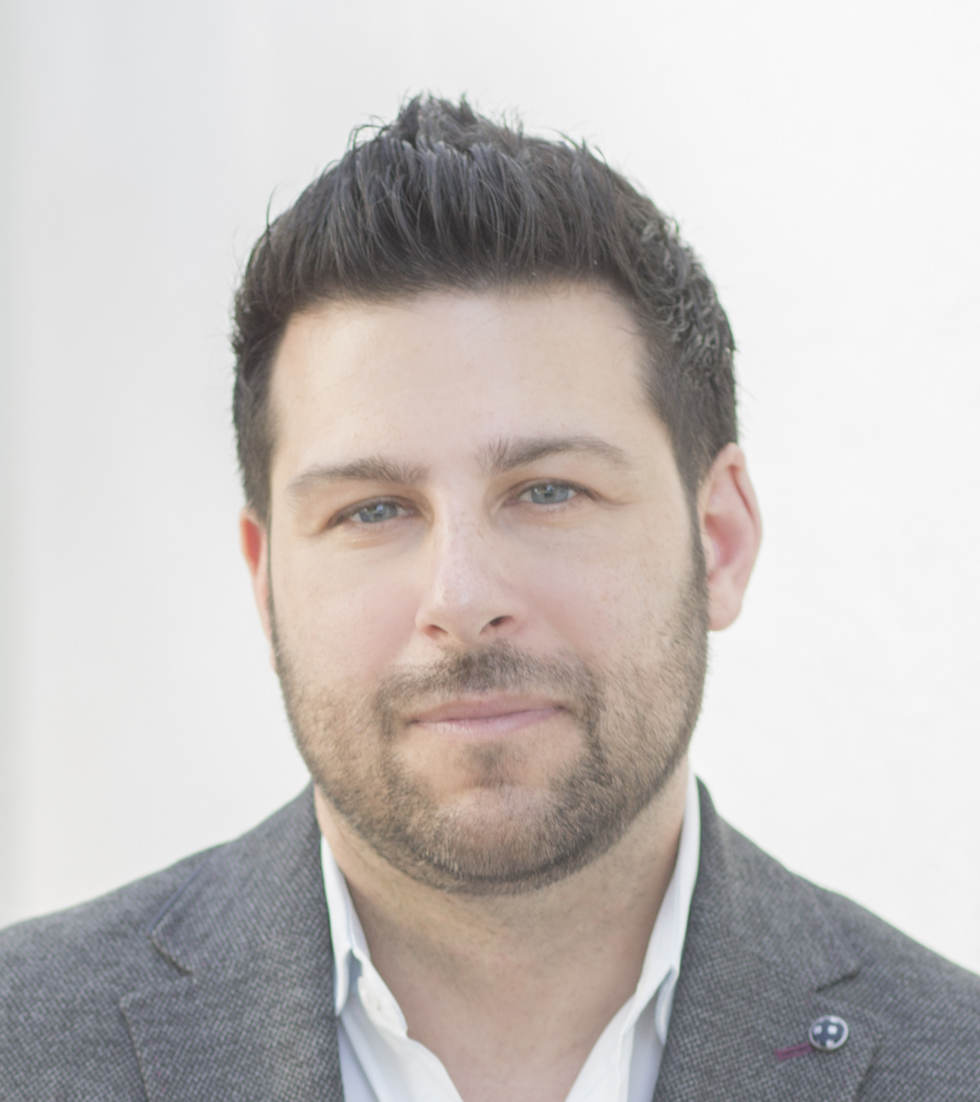 Tiltify co-founder Michael Wasserman.
The approach lets charities make their outreach efforts more conversational and interesting, Wasserman said, allowing them to expand beyond the usual charity campaign.
Pace Capital led the recent funding round, which the company will use to develop faster technology and unique fundraiser-focused features. Those include donation polls and reward incentives. Tiltify also recently inked an exclusive partnership with TikTok.
And with the COVID-19 pandemic, Black Lives Matter movement and recent California wildfires, it's been more popular with a record number of new users to the platform, Wasserman said.
In April, Wasserman said he was contacted by over 400 charities and year-over-year user growth is 1,000%.
To create an account, charities must be verified by the Internal Revenue Service. Once they're approved, the services are free of charge.

"We never wanted a barrier for someone's favorite charity. Maybe they're really small. Maybe that charity only does $50,000 a year; we didn't want that to be a barrier for any organization," said Wasserman.
The startup charges based on an annual tier. Larger accounts can opt for a different model, in which Tiltify takes between 3% and 5% based on the volume of traffic coming in.
The crowdfunding market is expected to reach $28.8 billion by 2025.