discovery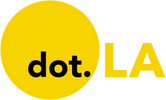 Get in the KNOW
on LA Startups & Tech
X
discovery
Television's streaming revolution is starting to look like a rerun.
At the Milken Institute Global Conference in Beverly Hills on Wednesday, media executives deliberated over the future of online streaming, the disruptive technology that has changed the way content is distributed and consumed. But some of those changes, it turns out, may not be so transformative; from the reemergence of commercials to bundled subscriptions, the future of TV may end up looking a lot like its past.
"I think we are going to see a great re-bundle," said Marc Graboff, Discovery's president of global business and legal affairs. "Eventually, there will be a limited number—three, four or whatever it is— of platforms that people will go to get their content."
Graboff was referring to how deep-pocketed tech titans like Amazon or Apple may ultimately roll up rival streaming services into single consumer offerings on their own platforms. He noted that it would be a lot like the days when TV was dominated by just three networks: ABC, NBC and CBS.
The panel discussion came in the wake of Netflix's stunning first-quarter earnings report, when the streaming giant disclosed that it lost subscribers for the first time in more than a decade and expects to lose another 2 million in the current quarter. Netflix is now in the midst of a reckoning, laying off staffers and re-considering its long-standing opposition to advertising. That's because its competitors—including those on stage Wednesday—have shown that consumers are willing to watch commercials if it means paying less per month.
"I think now, with what we're seeing with the streaming engine starting to sputter, that might not necessarily be the best place to be investing," said Jordan Fudge, producer and founder of New Slate Ventures, a film and TV investment fund. Fudge added that investing in the next generation of production companies might make more sense instead—citing Reese Witherspoon's Blackstone-backed Hello Sunshine as an example.
Even linear TV—left for dead by many as consumers increasingly cut the cord—isn't looking so bad these days. Jackal Group chairman and CEO Gail Berman, formerly president of Paramount Pictures and head of entertainment at Fox Broadcasting Company, noted that streaming services have limited how much money content producers can reap from their shows. By contrast, hit shows on linear TV can generate revenue streams that last for years.
"Obviously, there are issues in streaming now, which leads me to think that linear is probably not a bad place to start thinking or rethinking," Berman said.
Movie theaters were another medium believed to be doomed amid the pandemic as consumers were either forced or chose to stay home. Media giants like Disney and Warner Media (the latter having recently merged with Discovery) opted to release blockbuster films directly to streaming services the same day they hit theaters. Critics say that strategy has boosted streamers at the expense of theaters, actors and production studios.
But on Wednesday, the media executives on hand said they believe that streaming services and movie theaters can complement each other. Tanya Giles, Paramount Streaming's chief programming officer, noted that her company put the "Sonic The Hedgehog" movie on Paramount+ to promote its sequel in theaters. That said, the panelists agreed that theaters will likely have to deal with shorter exclusive distribution windows before movies become available to audiences at home.
"When television came along, people thought it was the death of movie theaters," Graboff said. "It's not—it's all additive."
From Your Site Articles
Related Articles Around the Web
As 2022 dawns, the Justice Department's long-awaited decision on the Discovery/ WarnerMedia/ AT&T merger shines most brightly on the entertainment industry's horizon.

Few, if any, experts believe the merger will not go forward. Even a casual observer of Discovery Chairman (and potential future CEO of the expected Discovery/ WarnerMedia marriage) David Zaslav's behavior at Beverly Hills' Polo Lounge would conclude that all systems are go for government approval of the long-anticipated deal.
Discovery/ WarnerMedia is a bellwether of more consolidation to come, as legacy entertainment companies such as The Walt Disney Company, Sony Pictures Entertainment, Viacom/CBS (home of brands as diverse as Paramount Pictures and BET) and Lionsgate eyeball a future where they're either the target of acquisition or the buyers themselves.
Some may question downgrading The Walt Disney Company to a stable of "next tier" entertainment labels, but in a world where Apple, Netflix, Amazon and Tesla/SpaceX could easily gobble up any of the legacy entertainment ventures, nothing's off the table.
As gaming and gambling revenues continue to dwarf quaint, 20th century consumer pleasures such as movie and episodic content consumption, look for unusual mergers and acquisitions where unexpected corporate giants seek to add "Hollywood" to a much larger portfolio of diverse assets, once unimaginable together.
If 2020 and 2021 were notable for being the era of the "Streaming Wars," look to 2022 and beyond to be remembered for The Age of Unexpected Partnerships.
One thing is certain, in Hollywood, nothing ever remains constant.
Ranker, an L.A.-based digital media firm boasting 40 million monthly visitors, on Monday morning released Watchworthy, a service that uses machine learning to give users bespoke what-to-watch recommendations. Watchworthy will initially be available only on the iOS app store, but Chief Executive Clark Benson told dot.LA that the company plans to roll it out to Android and connected devices like Roku and Apple TV later this year.
The average video streaming user spends over seven minutes deciding what to watch, per a 2019 study from Nielsen. With Comcast, AT&T, Quibi and Discovery all planning to launch streaming services to compete with the likes of Netflix, Amazon, Hulu, Disney, and Apple, making a choice is poised to only get harder.
Enter Watchworthy, which — in contrast to the platforms' own recommendation engines — will provide suggestions across over 200 streaming services.
People are streaming shows and movies more as the coronavirus fallout has decimated leisure alternatives and flushed people's lives with free time. According to a Bloomberg story, Wurl Inc. estimated that globally time spent streaming last weekend rose by an average of 20%. That seems likely to grow, based on a separate analysis from Nielsen finding that viewing spiked by over 60% during certain past shut-ins.
This could prove fortuitous for Watchworthy, which has been under development for a year or so, according to Benson, and coincidentally launches as demand for its service may be rising.
How does it work?
"It starts on Ranker.com," explains Chantelle Silveira, Ranker's Chief Product Officer, who helped manage the development of Watchworthy.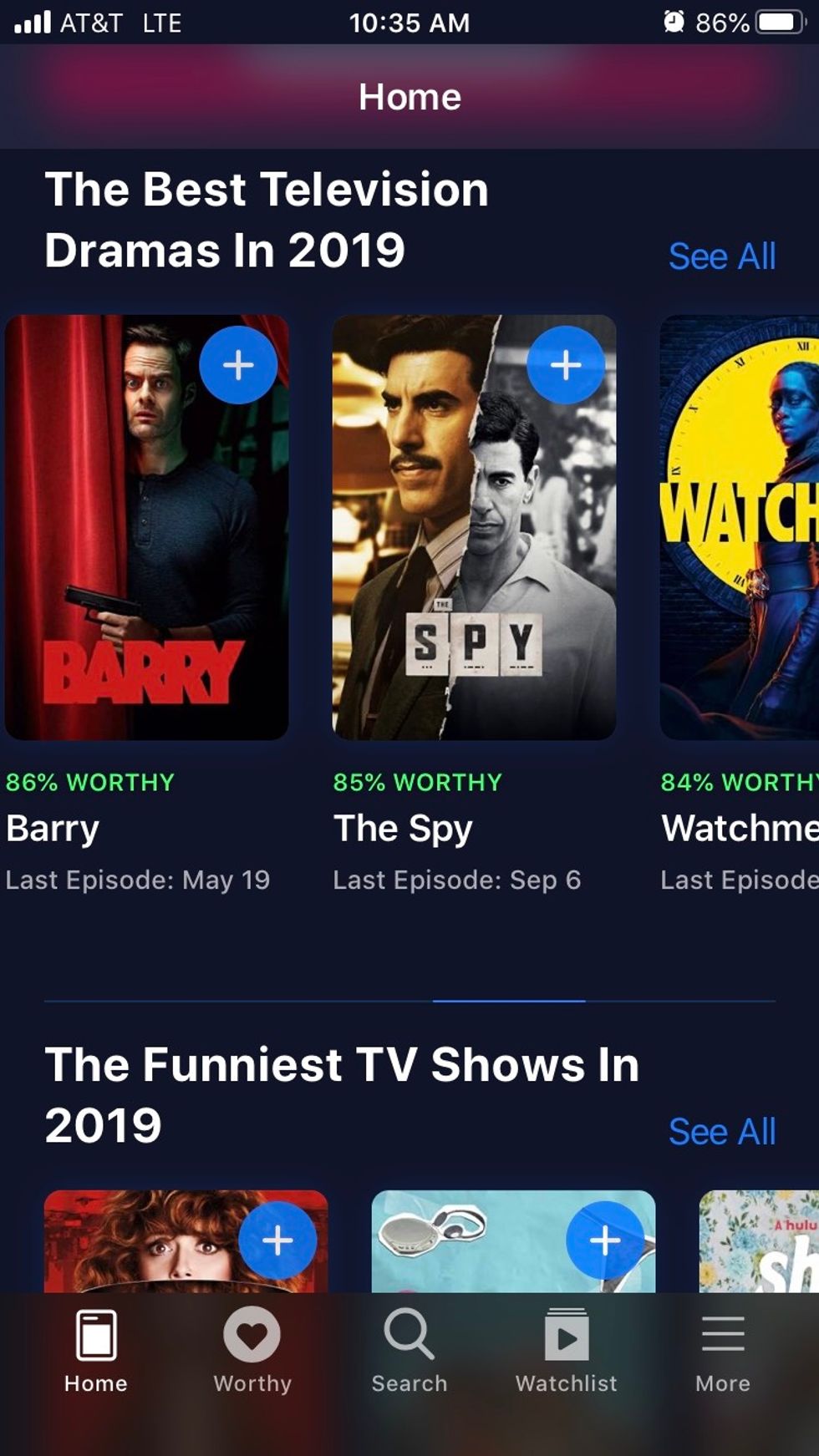 Ranker.com, which launched in 2009, is a trove of all kinds of rankings derived from user votes. Categories range from the relatively normal (The Best TV Shows to Binge Watch, The Greatest Animated Series Ever Made) to the wildly specific (TV Shows That Only Smart People Appreciate, The Most Epic Insults from Game of Thrones).
"Ranker collects around 15 million votes per month across tens of thousands of rankings," said Benson. "We have over 5,000 rankings about TV alone."
Over one billion votes in total have amounted so far.
Tracking and analyzing users' voting behavior across varied categories has enabled Ranker to construct user groups with highly detailed preference profiles, the company says. When Watchworthy users answer a few questions–a process described to dot.LA as akin to Tinder for movies and shows–it is this backend data from Ranker.com that the Watchworthy model uses to propose a recommendation.
"Watchworthy creates a digital taste fingerprint based on your unique combination of likes and dislikes," explains Silveira. The model then compares that fingerprint to millions of others in the Ranker database, and finds a similar user group. "Then it looks at what those people are watching, and not watching, to come up with your personalized list of recommendations."

Data and the Entertainment Business: What Watchworthy Shows
One of Netflix's early competitive advantages was its digital proximity to customers. Whereas legacy companies like Disney formerly needed to rely on third parties for much of their customer data–which was usually coarse and of limited usefulness–Netflix early on had direct access to highly granular, extremely useful data about its customers. Among other outcomes, this enabled their lauded recommendation engine, which got better the more customers used it and so helped Netflix retain subscribers.
The power of customer data goes a long way in explaining the rise of Disney+ and other direct-to-consumer (D2C) platforms. Information about user behavior and preferences will help those companies make decisions.
The story of Ranker and its release of Watchworthy shows how the broader entertainment industry's data evolution is far from complete.
"I didn't know there would be a data business in this when I first started," reflects Benson. But now, entirely new businesses have sprung from the information collected from Ranker visitors.
Earlier this year Benson hired David Yon to lead Ranker Insights, a new business unit aiming to use Ranker data to provide insight to entertainment businesses.
Watchworthy will be free for users, but will generate advertising revenue and referral fees from streaming platforms, Benson said.
Though there is already plenty to watch, such industrial ripples will continue to provide yet more content to keep an eye on.
Follow Sam Blake on Twitter and email him at samblake@dot.la


From Your Site Articles
Related Articles Around the Web