Ranker has made a profitable business of crowdsourcing lists and rankings on everything from action movies to ice cream flavors. Now, it wants to sell that data.
The Los Angeles-based media company announced this week it has surpassed 1 billion user votes for its lists and with that data will launch Ranker Insights, a new service targeting the marketers, studios and entertainment platforms vying for consumers' attention in a crowded online space.
"This marks the open-for-business milestone," David Yon, who was brought into the company to lead Ranker Insights, told dot.LA. "Ranker is now available for B2B data licensing."
Ranker Insights will be the company's next step in its evolution from a website where someone can vote on their favorite U.S. president, fast food burger and Marvel Cinematic Universe character to a purveyor of consumer information, feeding the entertainment industry as it navigates a world dominated by streaming.
But in an industry awash in analytics, Ranker may face challenges in convincing customers that its data are valid. Although the company released a white paper with some description of its backend processes, it will likely need to peel back the curtain to prospective buyers.
Ranker is likely to face questions about the steps it takes to comply with Europe's complex data protection rules (GDPR), for example, and exactly how it is able to separate the signal from the noise, media analyst Dan Rayburn told dot.LA.
"There may be value there but the data's only as good as the methodology and how it's being collected," Rayburn added. "Everybody's always questioning that."
Ranker says that savvy companies know how to value its hoard of data. The company boasts over 160 million statistically relevant relationships and correlations on a range of consumer likes from their hamburger preferences to their favorite city in South America.
Chief executive Clark Benson, a serial entrepreneur who started Ranker 10 years ago because he liked lists and rankings and wanted to democratize them on the internet, said that within five years Ranker Insights could eclipse revenues generated by Ranker.com.
Ranker currently makes most of its money from its website via ads from streaming services such as HBOMax or consumer companies like Unilever. It's been profitable for over four years and though it's raised $7 million in venture funding, Ranker has financed its recent growth with its own cash, Benson said.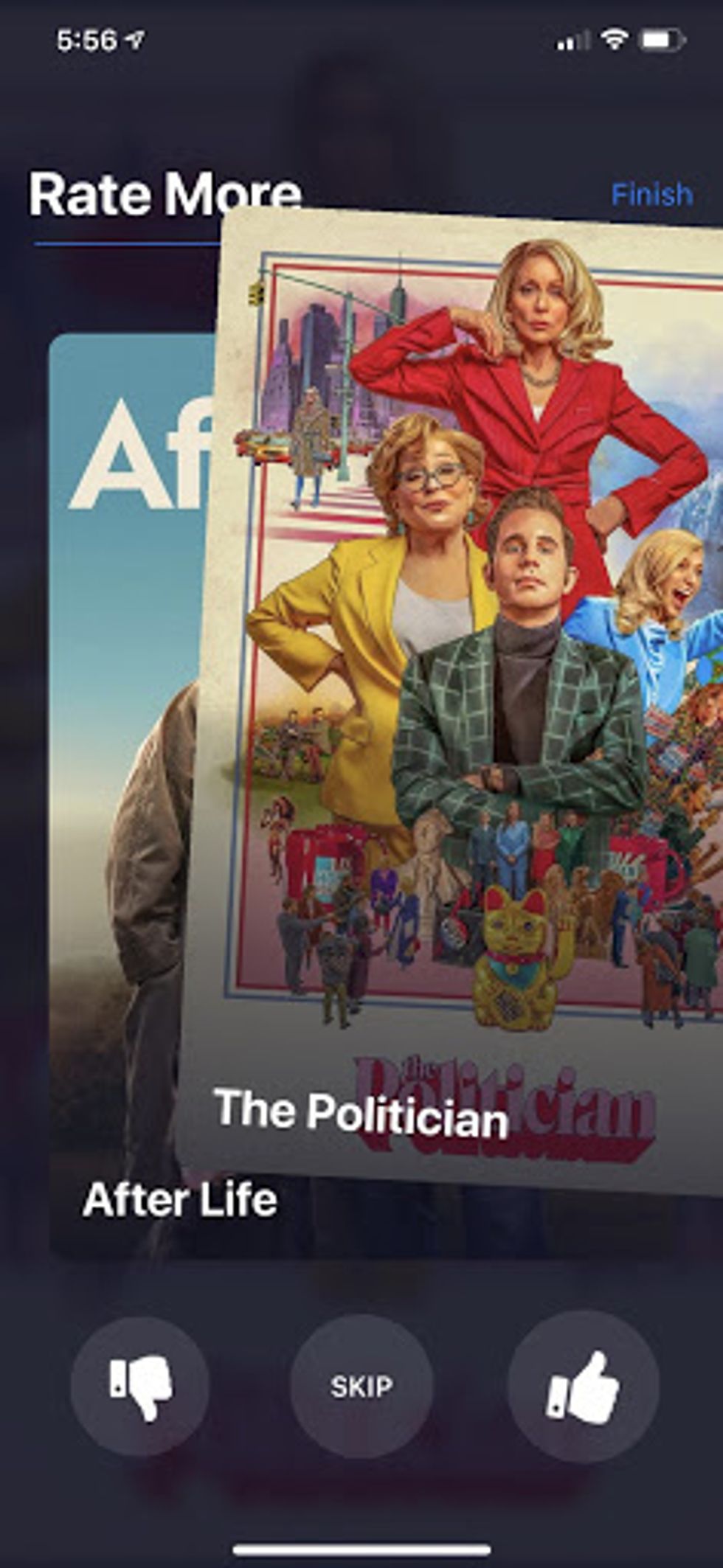 What Makes Ranker's Data Unique
The value of Ranker's data, the company says, starts with its volume. Those 1 billion votes and counting – which imply three votes per second over the company's 10 years of operating – come from over 70 million users. 40 million users visit the site on a monthly basis, according to the company. Voters spend over 4 minutes per visit and vote about 11 times per list.
"A lot of TV networks and studios, pay-TV and video on-demand platforms are not yet fully leveraging the power of data," Yon said.
Although the company's focus has been on building up rankings around entertainment – TV, movies, music and celebrities – the site also includes subjects like food, sports, fashion and history. There's data on favorite skin care products, grapefruit drinks and beaches in Hawaii. This variety and volume means Ranker can extract insights based on correlations.
"You start to build a connected graph that's not just about people's TV preferences but interconnected preferences," Benson said. For example, discovering the kind of music that fans of "Breaking Bad" enjoy, or the type of car to which "Call of Duty" fans aspire.
Building upon its data collection, the company launched Watchworthy in March. It poured a "7-figure investment" into the app and directed most of the company's product and engineering resources there over the past year. And it's paid off. The app had 13,000 downloads in its first month and Benson said it could ultimately drive half of Ranker's direct sales. Already Watchworthy has attracted some of Ranker's biggest advertising deals to date, Benson added.

But the app that gives television show recommendations for viewers based on their preferences has a larger purpose. Ranker will sift through the data from its website and Watchworthy to feed its Insights service.

Who will use Ranker Insights?
Yon — who has been in the data licensing business for over a decade, including stints at entertainment software company Rovi and TiVo — sees Ranker's data as valuable information for a variety of entertainment companies.
Streamers could use it to improve their own content recommendations and to guide decisions on which shows to produce and/or acquire. Studios could use the data to make casting decisions. Talent agencies may be interested in insights on which actors and directors positively correlate with which kinds of content and brands, Yon said. And the data could help content makers and brands alike to target audiences.
"When you look at the hundreds of millions of dollars companies spend on data, it's a huge market," Yon said. Ranker has done one-off data deals in the past but now it's Yon's task to consistently tap that market.
Device-makers, too, may find the data useful, especially as voice-activated search becomes more common. Yon says these queries tend to be more subjective and granular than text-based searches, which brings challenges in providing useful results. Ranker's data, he says, has the depth and richness to help meet that challenge.
"Sometimes living in your own bubble and ecosystem doesn't give you the insights and visibility you need, such as what's the right content, the right recommendations, the right ad targeting," said Yon.
But being an outsider can also be a disadvantage. Ranker won't be able to take into account every factor that a content provider considers when making programming decisions.
"Many times a (streaming company's) recommendation engine will recommend certain content where the licensing window is expiring or where the licensing cost is cheaper," Rayburn said.
That gap could diminish the value of Ranker's data.
Rayburn noted the biggest thing ad-based streamers are missing is the ability to provide personalized, programmatic advertising. That requires an improvement in the backend technological infrastructure, not data the likes of which Ranker Insights can offer.
"They're (already) kind of drowning in data," Rayburn said.
But Ranker Insights is more likely to find demand, he suggested, from the less data-savvy companies like traditional networks and studios.
Yon's challenge will be to convince potential customers that Ranker can provide value. Based on his experience, he expects it may take up to a year to get into the full swing of data dealmaking.
"Everyone says they're agile, but they usually have 6-12 month roadmap commitments," he said. "If you knock on a company's door today, unless you're extremely lucky, you have to get on their radar, build some mindshare, make it easy for them to take a spin when they have time on their hands and eventually you build the business case and then you strike the kinds of deals we're going for."
The 6-12 months that Yon says he has to build a proof of concept for Ranker Insights starts Tuesday. If he succeeds, he is optimistic about its prospects.
"It could easily exceed the revenue that we generate from Ranker and Watchworthy," he said.
---
Sam Blake primarily covers entertainment and media for dot.LA. Find him on Twitter @hisamblake and email him at samblake@dot.LA