warner bros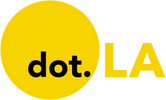 Get in the KNOW
on LA Startups & Tech
X
warner bros
Television's streaming revolution is starting to look like a rerun.
At the Milken Institute Global Conference in Beverly Hills on Wednesday, media executives deliberated over the future of online streaming, the disruptive technology that has changed the way content is distributed and consumed. But some of those changes, it turns out, may not be so transformative; from the reemergence of commercials to bundled subscriptions, the future of TV may end up looking a lot like its past.
"I think we are going to see a great re-bundle," said Marc Graboff, Discovery's president of global business and legal affairs. "Eventually, there will be a limited number—three, four or whatever it is— of platforms that people will go to get their content."
Graboff was referring to how deep-pocketed tech titans like Amazon or Apple may ultimately roll up rival streaming services into single consumer offerings on their own platforms. He noted that it would be a lot like the days when TV was dominated by just three networks: ABC, NBC and CBS.
The panel discussion came in the wake of Netflix's stunning first-quarter earnings report, when the streaming giant disclosed that it lost subscribers for the first time in more than a decade and expects to lose another 2 million in the current quarter. Netflix is now in the midst of a reckoning, laying off staffers and re-considering its long-standing opposition to advertising. That's because its competitors—including those on stage Wednesday—have shown that consumers are willing to watch commercials if it means paying less per month.
"I think now, with what we're seeing with the streaming engine starting to sputter, that might not necessarily be the best place to be investing," said Jordan Fudge, producer and founder of New Slate Ventures, a film and TV investment fund. Fudge added that investing in the next generation of production companies might make more sense instead—citing Reese Witherspoon's Blackstone-backed Hello Sunshine as an example.
Even linear TV—left for dead by many as consumers increasingly cut the cord—isn't looking so bad these days. Jackal Group chairman and CEO Gail Berman, formerly president of Paramount Pictures and head of entertainment at Fox Broadcasting Company, noted that streaming services have limited how much money content producers can reap from their shows. By contrast, hit shows on linear TV can generate revenue streams that last for years.
"Obviously, there are issues in streaming now, which leads me to think that linear is probably not a bad place to start thinking or rethinking," Berman said.
Movie theaters were another medium believed to be doomed amid the pandemic as consumers were either forced or chose to stay home. Media giants like Disney and Warner Media (the latter having recently merged with Discovery) opted to release blockbuster films directly to streaming services the same day they hit theaters. Critics say that strategy has boosted streamers at the expense of theaters, actors and production studios.
But on Wednesday, the media executives on hand said they believe that streaming services and movie theaters can complement each other. Tanya Giles, Paramount Streaming's chief programming officer, noted that her company put the "Sonic The Hedgehog" movie on Paramount+ to promote its sequel in theaters. That said, the panelists agreed that theaters will likely have to deal with shorter exclusive distribution windows before movies become available to audiences at home.
"When television came along, people thought it was the death of movie theaters," Graboff said. "It's not—it's all additive."
From Your Site Articles
Related Articles Around the Web
Image by spangle84/Pixabay
The pandemic-era trend of Hollywood studios releasing new blockbusters on streaming apps has sparked yet another lawsuit—this time against Warner Bros. and its rollout of the new "Matrix" sequel.
Village Roadshow Entertainment Group, co-producer of "The Matrix Resurrections," sued Warner Bros. in Los Angeles Superior Court on Monday, claiming breach of contract over the studio's move to release the film simultaneously on HBO Max and in movie theaters.
The suit, first reported by the Wall Street Journal, alleges that Warner Bros. released the "Matrix" sequel on HBO Max in order to prop up the streaming service—despite knowing that "doing so would cannibalize box office sales and pave the way for massive piracy," Village Roadshow said in a statement. Warner Bros. and HBO Max are both owned by parent company WarnerMedia.
According to the complaint, Warner Bros. is required to "distribute each film in a manner 'consistent with industry standards' and 'consistent with customary commercial practices in the motion picture industry.'" Instead of doing that via an exclusive theatrical release window, the studio released "The Matrix Resurrections" on HBO Max in December on the same day of the film's theatrical release, Village Roadshow claims.
In a statement, Warner Bros. described the lawsuit as "a frivolous attempt by Village Roadshow to avoid their contractual commitment to participate in the arbitration that we commenced against them last week."
"We have no doubt that this case will be resolved in our favor," the studio added.
Village Roadshow's lawsuit is the latest entertainment industry dispute stemming from a major studio prioritizing its direct-to-consumer streaming services. In July, actress Scarlett Johansson sued Disney after the media giant released the Johansson-starring Marvel movie "Black Widow'' on its Disney+ streaming service on the same day that it hit theaters. Johansson argued that her box office-based bonuses were negatively impacted by the studio's decision; Disney, which denied the claims, settled with the actress in September.
Last year, Warner Bros. parent WarnerMedia released its entire film slate on HBO Max and in theaters simultaneously, citing the coronavirus pandemic. The decision outraged factions within the industry, including director Christopher Nolan, who at the time said the move "makes no economic sense."
Village Roadshow also argued that Warner Bros. has used some of its other films—including "Joker," the highest-grossing R-rated movie ever—to boost HBO Max's subscriber base and raise WarnerMedia's market value. Its complaint "alleges that [Warner Bros.] shared none of this value with Village Roadshow," according to the production house.
"Warner Brothers has a fiduciary duty to account to Village Roadshow for all earnings from the exploitation of the films' copyrights, not just those it can't hide through sweetheart deals to benefit HBO Max," Mark Holscher, a Kirkland & Ellis litigation partner who is representing Village Roadshow, said in a statement.
Other media giants have made similar moves to Warner Bros. in response to the pandemic, in some instances also drawing harsh criticism. In April 2020, AMC Theaters threatened to never show Universal Pictures' movies again, after NBCUniversal CEO Jeff Shell suggested that the studio would continue to release its films on both streaming and in theaters following the successful streaming release of "Trolls World Tour." A few months later, the two sides struck a deal to allow the studio's movies to be made available on premium video-on-demand after just 17 days in cinemas.
From Your Site Articles
Related Articles Around the Web
The movie business is breathing a provisional sigh of relief today after weekend box office numbers show "Godzilla vs. Kong" broke several pandemic-era records. But Hollywood still has reason to worry.
In its debut domestic weekend, the Warner Bros. film played on over 3,000 screens and raked in $32.2 million, both highs since lockdowns began. None of these figures would represent big wins in normal times, though this is hardly normal.
Pre-pandemic average opening weekend of 2019's top four box-office hits was about $200 million. And for the first time, Warner Bros., Disney and other studios have simultaneously released what would normally be theatrical tentpoles on their streaming services.
"It's clear that wherever audiences are ready to safely return to the theater, they have, and we're thrilled with the results," Jeff Goldstein, who heads domestic distribution at Warner Bros. Pictures, said in a release announcing the numbers.
The new data suggest Hollywood, which had an abysmal box-office year with theaters across the country shuttered, is headed in the right direction – even if the cinema business is in decline. And with only 55% of theaters operating in North America according to Comscore, and most of them at limited capacity, there is still plenty of room for recovery.
The box office figures represent about a 50% increase in screen count and 278% jump in revenue from Disney's "Raya and the Last Dragon," the most recent big-name film to debut in the U.S., in early March.

The film also set pandemic-era records for largest opening day since lockdowns began ($9.6 million, on Wednesday last week) and largest single day ($12.5 million, on Saturday). Overall, it has earned $48.5 million since its mid-week release. Including international, where it has been showing for about two weeks, it's brought in over $285 million.
For further comparison to the film's $32.2 million weekend, the pandemic-era debut of "Wonder Woman 1984" took in about $16.7 million domestically over Christmas weekend, while "Tenet" earned $20.2 million over its opening weekend in September.
Like "Wonder Woman" and "Raya," "Godzilla vs. Kong" viewers had the option to watch the new film on a streaming platform. "Raya" was sold for $30 on Disney Plus, while the other two were available on HBO Max for no extra fee. The extent to which this impacted their box office performance is unclear.
Given the relative success of "Godzilla vs. Kong," though, there may be some cause for optimism that the magic of the silver screen still has its charms–perhaps especially so for spectacles like superheroes, explosions and nuclear lizards fighting giant monkeys.