The Big Ten's $8B Mega Media Deal Kicks Off a New Era in Sports Streaming
Lon Harris
Lon Harris is a contributor to dot.LA. His work has also appeared on ScreenJunkies, RottenTomatoes and Inside Streaming.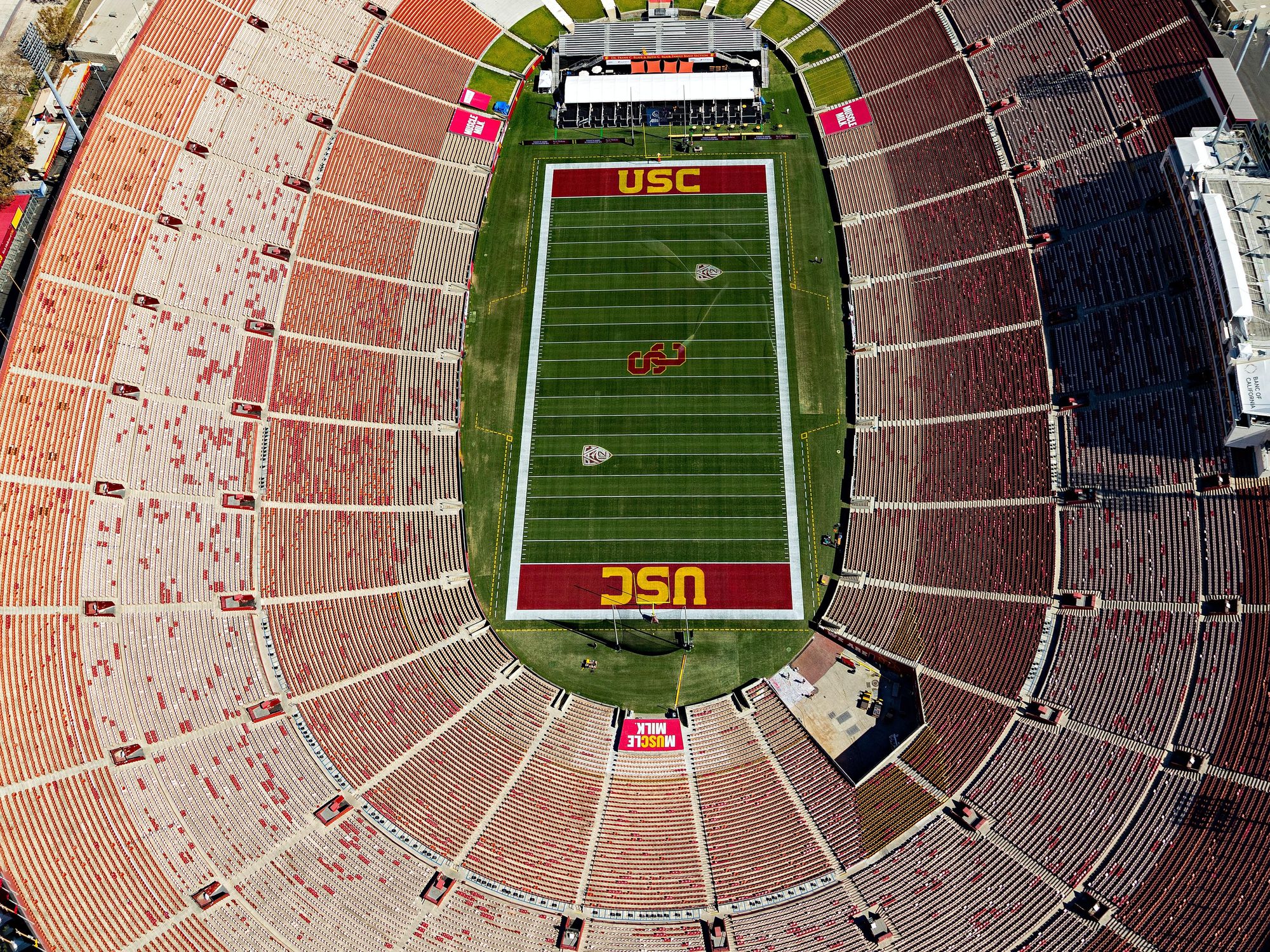 Hot on the heels of the shock announcement that both UCLA and USC will be exiting the Pac-12 and joining the Big Ten athletic conference, a fleet of big money media and broadcasting deals have been set.
It's no secret that access to the lucrative Southern California ad market was a big part of the rationale behind bringing in Los Angeles' two largest college athletic programs in the fold. With the addition of USC and UCLA, the Big Ten now has teams playing in New York, Chicago and L.A.: all three of the nation's top media markets. (Further expansions have already been hinted at as well.)
---
CBS, NBC and Fox have signed on as the Big Ten's three broadcast partners. They'll broadcast the various football games on TV, while some will also go to cable's FS1 and Big Ten networks. The three networks will also take turns airing the season-ending Big Ten championship game. Fox will televise a total of four of these games, while CBS and NBC landed just one each. Most of these NBC broadcasts will also be available to stream on Peacock, while CBS matches will go to Paramount Plus. It's not a huge change for CBS and Fox, where Big Ten games have lived for years. Newcomer NBC Sports also licenses Notre Dame football games, which handles its own media contracts.

In total, the Big Ten will get nearly $8 billion for football streams and broadcasts through the close of the 2029-2030 season. (And they don't even have to share any of that with the players!) They've also left the Pac-12 in an increasingly precarious situation, as it's now forced to make its own rights deals at a considerable discount. The conference's highest-profile teams at this point are now the Arizona Wildcats, the Oregon Ducks and the Stanford Cardinals.
Overall, it's a transitional moment for live sports broadcasting, as more and more U.S. viewers depart from traditional cable and TV packages in favor of an all-streaming, all-the-time approach. (According to Nielsen, streaming viewership surpassed both cable and traditional broadcasting for the very first time in July 2022, with a record 34.8% share of all TV viewing in the U.S.) Live sports have been one of the final offerings that tie U.S. households to their old-school cable subscriptions, but even these broadcasts have started to move online.
Next month, Sinclair will launch Bally Sports Plus, a new streaming platform bringing together 19 regional sports cable networks from across the U.S. For $19.99/month or $189.99 for a year, subscribers get access to a wide variety of Major League Baseball, NBA and NHL games from major markets across the U.S., along with local college and prep matches and events. Sinclair acquired these regional sports networks – known as RSNs – from Fox in 2019. They were previously available as a package from DirecTV, but it remains to be seen whether they will have appeal for subscribers as a standalone entity. Nonetheless, the era of broadcast TV's total dominance on sports content appears to be at an end.
Lon Harris
Lon Harris is a contributor to dot.LA. His work has also appeared on ScreenJunkies, RottenTomatoes and Inside Streaming.