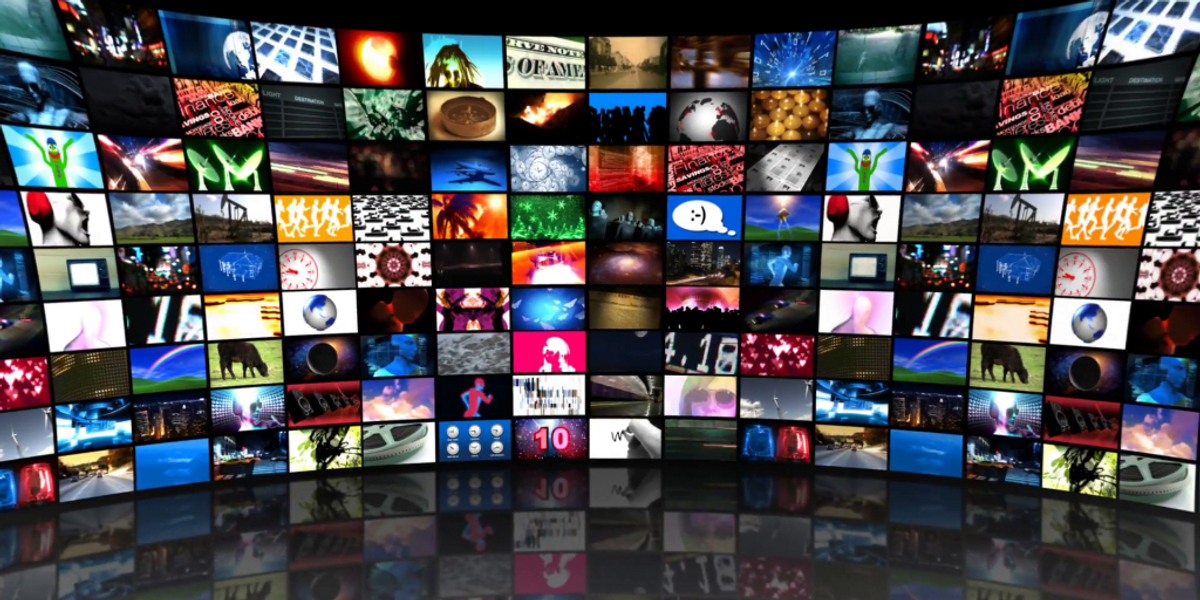 Watch: Tastemaking & Gatekeeping in the Streaming Era
This is the web version of dot.LA's daily newsletter. Sign up to get the latest news on Southern California's tech, startup and venture capital scene.
Traditional television services have been scrambling to play catch-up for the last several years, watching as their users cut the cord on cable packages. The pandemic only worsened this, with cable and satellite TV providers losing millions of subscribers to streaming services.
---
But what's less discussed is how streaming services have also struggled lately (see: Netflix subscription numbers), and have sought to bridge the gap between their own offerings and traditional linear television (watching a scheduled program on a specified network). Enter: online Live TV, a streamable live option. Sports and news remain the bedrock of Live TV streaming, with platforms like FuboTV capitalizing on the zealous fanbases. Companies offering live TV over the internet are seeking a silver bullet as both the traditional TV companies and streaming services lose subscribers.
Two of these services, Hulu Plus Live and YouTube TV, are the most recent example of the battle for subscribers. YouTube TV recently came out on top, with its parent company Google claiming the service now has 5 million subscribers.
Crucially, that number includes people taking advantage of its seven-day free trial. The Santa Monica-based Hulu, majority owned by Disney, leaves trial accounts out of its Live TV subscriber count. Disney last reported 4.1 million Hulu subscribers for its quarter ending April 2nd. Even with that distinction, analysts had already predicted YouTube TV surpassing Hulu Plus Live.
A plethora of guides comparing each company's offerings point to their strengths. The primary takeaway: YouTube TV offers more channels at a lower price. Contract disputes have shifted each company's content offerings, with YouTube TV struggling with Disney for access to its TV channels and Hulu shifting away from regional news networks.
Content aside, Hulu's live tier has had a rocky subscriber growth—Just this year, Hulu Plus Live TV lost 200,000 subscribers in the last quarter, after ending 2021 with a net gain of 300,000 subscribers. YouTube, meanwhile, has not made its Live subscriber counts public since 2020, making it more difficult to track trends.
As Hulu and YouTube battle it out, cable and satellite firms are still retaining their hold over subscribers. Comcast and Charter lead the way in their most recent company filings, with 17.6 million and 15.7 million TV subscribers while El Segundo-based DirecTV has 14.3 million video customers. Traditional pay TV companies are also turning to adopt a hybrid model, with DirecTV, Comcast and Charter all offering live streaming plans.
But, according to research analyst Moffett Nathanson, traditional live TV providers are still seeing an overall decline in subscribers, proving that cord cutting still poses a threat. Notably, these companies have turned their business models towards internet-only customers, digging into streaming services' bottom line.
Virtual live TV options also run into the same problem cable companies face: raising prices. So while streaming live TV is typically cheaper than a cable bill, the margin is growing slimmer—and it comes on top of price hikes for an average streaming service.
As streaming companies like Netflix feel the pressure of the bursting streaming bubble, Hulu's own quandary seems to be with its parent company Disney, which is facing a deadline to acquire Comcast's remaining 33% stake in the company. Hulu Live's offerings on top of its own content library and Disney Plus's may further complicate the matter—potentially allowing YouTube TV to make further gains as Disney struggles to fit Hulu into its content offerings. Streaming was meant to be an alternative to traditional television models, but with the recent push towards appointment viewing and scraps over Live TV, the new thing sure is looking a lot like the old thing. Just, you know, online.— Kristin Snyder

Amazon-owned camera doorbell company Ring faces scrutiny after admitting to sharing users' footage with police without their explicit consent 11 times this year.
Good News Travels VinFast For EV Startup
. In the last 7 days the company has announced a partnership with Taiwan-based solid state battery company ProLogium, opened 6 stores in California, and secured $1.2 billion in incentives for a manufacturing plant in North Carolina.