Ranker Evolves from Internet Funhouse to Big Data Purveyor
Sam Blake
Sam primarily covers entertainment and media for dot.LA. Previously he was Marjorie Deane Fellow at The Economist, where he wrote for the business and finance sections of the print edition. He has also worked at the XPRIZE Foundation, U.S. Government Accountability Office, KCRW, and MLB Advanced Media (now Disney Streaming Services). He holds an MBA from UCLA Anderson, an MPP from UCLA Luskin and a BA in History from University of Michigan. Email him at samblake@dot.LA and find him on Twitter @hisamblake
Sep 15 2020
Ranker has made a profitable business of crowdsourcing lists and rankings on everything from action movies to ice cream flavors. Now, it wants to sell that data.
The Los Angeles-based media company announced this week it has surpassed 1 billion user votes for its lists and with that data will launch Ranker Insights, a new service targeting the marketers, studios and entertainment platforms vying for consumers' attention in a crowded online space.
---
"This marks the open-for-business milestone," David Yon, who was brought into the company to lead Ranker Insights, told dot.LA. "Ranker is now available for B2B data licensing."
Ranker Insights will be the company's next step in its evolution from a website where someone can vote on their favorite U.S. president, fast food burger and Marvel Cinematic Universe character to a purveyor of consumer information, feeding the entertainment industry as it navigates a world dominated by streaming.
But in an industry awash in analytics, Ranker may face challenges in convincing customers that its data are valid. Although the company released a white paper with some description of its backend processes, it will likely need to peel back the curtain to prospective buyers.
Ranker is likely to face questions about the steps it takes to comply with Europe's complex data protection rules (GDPR), for example, and exactly how it is able to separate the signal from the noise, media analyst Dan Rayburn told dot.LA.
"There may be value there but the data's only as good as the methodology and how it's being collected," Rayburn added. "Everybody's always questioning that."
Ranker says that savvy companies know how to value its hoard of data. The company boasts over 160 million statistically relevant relationships and correlations on a range of consumer likes from their hamburger preferences to their favorite city in South America.
Chief executive Clark Benson, a serial entrepreneur who started Ranker 10 years ago because he liked lists and rankings and wanted to democratize them on the internet, said that within five years Ranker Insights could eclipse revenues generated by Ranker.com.
Ranker currently makes most of its money from its website via ads from streaming services such as HBOMax or consumer companies like Unilever. It's been profitable for over four years and though it's raised $7 million in venture funding, Ranker has financed its recent growth with its own cash, Benson said.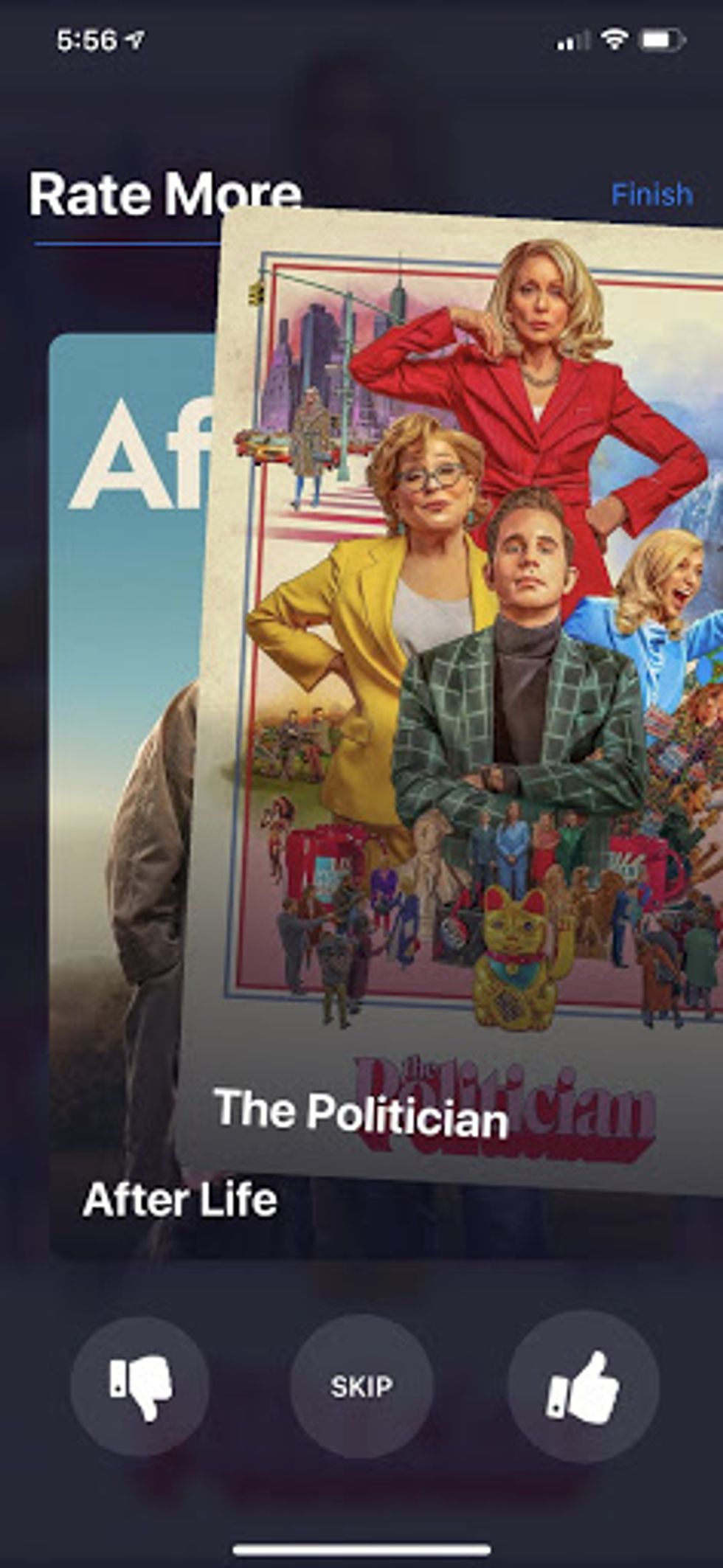 What Makes Ranker's Data Unique
The value of Ranker's data, the company says, starts with its volume. Those 1 billion votes and counting – which imply three votes per second over the company's 10 years of operating – come from over 70 million users. 40 million users visit the site on a monthly basis, according to the company. Voters spend over 4 minutes per visit and vote about 11 times per list.
"A lot of TV networks and studios, pay-TV and video on-demand platforms are not yet fully leveraging the power of data," Yon said.
Although the company's focus has been on building up rankings around entertainment – TV, movies, music and celebrities – the site also includes subjects like food, sports, fashion and history. There's data on favorite skin care products, grapefruit drinks and beaches in Hawaii. This variety and volume means Ranker can extract insights based on correlations.
"You start to build a connected graph that's not just about people's TV preferences but interconnected preferences," Benson said. For example, discovering the kind of music that fans of "Breaking Bad" enjoy, or the type of car to which "Call of Duty" fans aspire.
Building upon its data collection, the company launched Watchworthy in March. It poured a "7-figure investment" into the app and directed most of the company's product and engineering resources there over the past year. And it's paid off. The app had 13,000 downloads in its first month and Benson said it could ultimately drive half of Ranker's direct sales. Already Watchworthy has attracted some of Ranker's biggest advertising deals to date, Benson added.

But the app that gives television show recommendations for viewers based on their preferences has a larger purpose. Ranker will sift through the data from its website and Watchworthy to feed its Insights service.

Who will use Ranker Insights?
Yon — who has been in the data licensing business for over a decade, including stints at entertainment software company Rovi and TiVo — sees Ranker's data as valuable information for a variety of entertainment companies.
Streamers could use it to improve their own content recommendations and to guide decisions on which shows to produce and/or acquire. Studios could use the data to make casting decisions. Talent agencies may be interested in insights on which actors and directors positively correlate with which kinds of content and brands, Yon said. And the data could help content makers and brands alike to target audiences.
"When you look at the hundreds of millions of dollars companies spend on data, it's a huge market," Yon said. Ranker has done one-off data deals in the past but now it's Yon's task to consistently tap that market.
Device-makers, too, may find the data useful, especially as voice-activated search becomes more common. Yon says these queries tend to be more subjective and granular than text-based searches, which brings challenges in providing useful results. Ranker's data, he says, has the depth and richness to help meet that challenge.
"Sometimes living in your own bubble and ecosystem doesn't give you the insights and visibility you need, such as what's the right content, the right recommendations, the right ad targeting," said Yon.
But being an outsider can also be a disadvantage. Ranker won't be able to take into account every factor that a content provider considers when making programming decisions.
"Many times a (streaming company's) recommendation engine will recommend certain content where the licensing window is expiring or where the licensing cost is cheaper," Rayburn said.
That gap could diminish the value of Ranker's data.
Rayburn noted the biggest thing ad-based streamers are missing is the ability to provide personalized, programmatic advertising. That requires an improvement in the backend technological infrastructure, not data the likes of which Ranker Insights can offer.
"They're (already) kind of drowning in data," Rayburn said.
But Ranker Insights is more likely to find demand, he suggested, from the less data-savvy companies like traditional networks and studios.
Yon's challenge will be to convince potential customers that Ranker can provide value. Based on his experience, he expects it may take up to a year to get into the full swing of data dealmaking.
"Everyone says they're agile, but they usually have 6-12 month roadmap commitments," he said. "If you knock on a company's door today, unless you're extremely lucky, you have to get on their radar, build some mindshare, make it easy for them to take a spin when they have time on their hands and eventually you build the business case and then you strike the kinds of deals we're going for."
The 6-12 months that Yon says he has to build a proof of concept for Ranker Insights starts Tuesday. If he succeeds, he is optimistic about its prospects.
"It could easily exceed the revenue that we generate from Ranker and Watchworthy," he said.
---
Sam Blake primarily covers entertainment and media for dot.LA. Find him on Twitter @hisamblake and email him at samblake@dot.LA

From Your Site Articles
Related Articles Around the Web
Sam Blake
Sam primarily covers entertainment and media for dot.LA. Previously he was Marjorie Deane Fellow at The Economist, where he wrote for the business and finance sections of the print edition. He has also worked at the XPRIZE Foundation, U.S. Government Accountability Office, KCRW, and MLB Advanced Media (now Disney Streaming Services). He holds an MBA from UCLA Anderson, an MPP from UCLA Luskin and a BA in History from University of Michigan. Email him at samblake@dot.LA and find him on Twitter @hisamblake
https://twitter.com/hisamblake
samblake@dot.la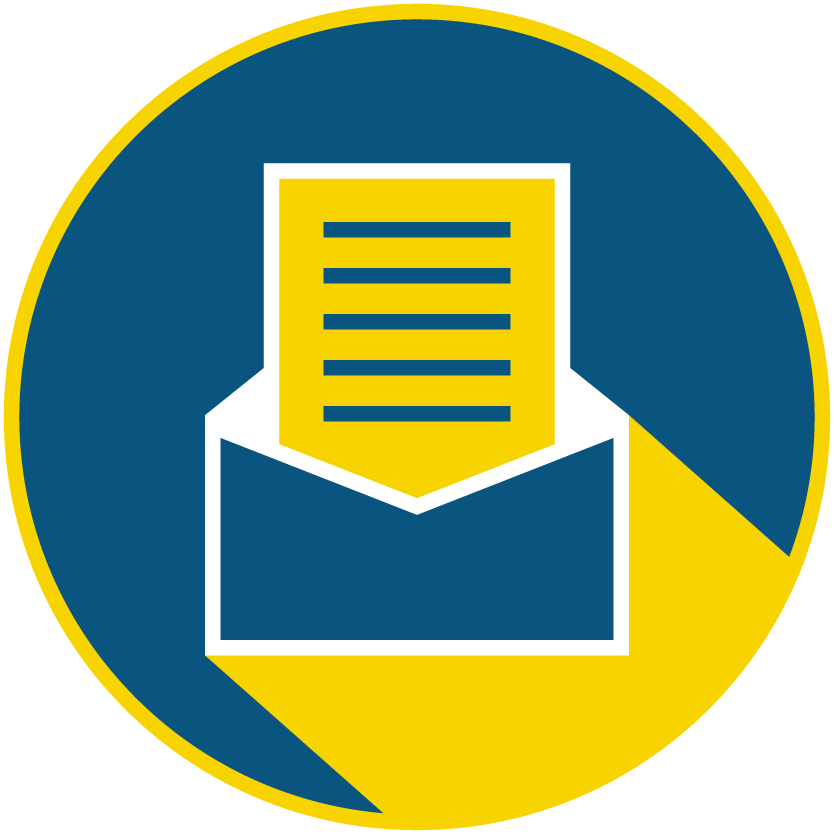 Subscribe to our newsletter to catch every headline.
On this week's episode of Just Go Grind, hear from Marlon Nichols, founding managing general partner at MaC Venture Capital, a seed-stage venture fund whose investments run from $1.5 million to about $2 million. Their focus is on emerging behavioral and cultural trends plus technology that enterprise will need to stay current.
How does the firm find what's new before anyone else? Marlon says it's their extensive network of people with their fingers on the pulse of pop culture — "from movie stars to movie makers to musicians and producers that are traveling the world and are seeing a ton of things, to relationships with some of the top global advertising agencies" — and once MaC VC hears a trend repeating, they investigate it to see if it's "real."
The decision making is collaborative at MaC VC, made up of co-founders from M Ventures and Cross Culture Ventures, Marlon's previous firm. Merging their companies made sense because they had been co-partnering on many investments, the partners had known each other personally for many years, and they wanted to create a larger investment fund and vehicle. They took six months to actively work together in order to gain confidence in their compatibility. Marlon says, "we wanted to source deals together, evaluate those deals together, learn each other's quirks and and habits, likes and dislikes, pet peeves — all those things." All this to build a firm that is a "multi-fund, multi-decade relationship."
On this episode, hear about how Marlon got into venture capital, what institutional limited partners are looking to invest in and what's next for MaC VC.
Marlon Nichols is a founding managing partner at MaC Venture Capital (formerly Cross Culture Ventures), which finds entrepreneurs who are building the future for the rest of America. He's a former Kauffman fellow and investment director at Intel Capital, where he launched Intel's $125M diversity fund. Marlon, with an extensive background in technology, private equity, media and entertainment, has a unique eye for global trends and shifts in consumer behavior. This has helped him capture high-potential investments, which include Gimlet Media, MongoDB, Thrive Market, Fair, LISNR, Mayvenn, Blavity, Pipe, Wonderschool and other companies that reflect overlooked markets. He serves on the board of directors for Ajua, Blavity, Finesse, Kauffman Fellows Program, LISNR, Ryff, Sote and Wonderschool. (from MaC website).

Laurel Moglen, dot.LA Sr. Podcast Producer and Editor, contributed to this article.
From Your Site Articles
Related Articles Around the Web
Justin Gordon
Justin Gordon is the founder of "Just Go Grind" and host of the "Just Go Grind Podcast," a daily show with more than 200 episodes featuring interviews with entrepreneurs and investors. He has an MBA from USC, is an aspiring runner with a 1:29 half marathon personal best, and wants to help one billion people in his lifetime.
Despite — or in many cases because of — the raging pandemic, 2020 was a great year for many tech startups. It turned out to be an ideal time to be in the video game business, developing a streaming ecommerce platform for Gen Z, or helping restaurants with their online ordering.
But which companies in Southern California had the best year? That is highly subjective of course. But in an attempt to highlight who's hot, we asked dozens of the region's top VCs to weigh in.
We wanted to know what companies they wish they would have invested in if they could go back and do it all over again.
Startups were ranked by how many votes each received. In the case of a tie, companies were listed in order of capital raised. The list illustrates how rapidly things move in startup land. One of the hottest startups had not even started when 2020 began. A number doubled or even 16x'd their valuation in the span of a few short months.
To divvy things up, we delineated between companies that have raised Series A funding or later and younger pre-seed or seed startups.
Not surprisingly, many of the hottest companies have been big beneficiaries of the stay-at-home economy.
PopShop Live, a red-hot QVC for Gen Z headquartered out of a WeWork on San Vicente Boulevard, got the most votes. Interestingly, the streaming ecommerce platform barely made it onto the Series A list because it raised its Series A only last month. Top Sand Hill Road firms Andreessen Horowitz and Lightspeed Venture Partners reportedly competed ferociously for who would lead the round but lost out to Benchmark, which was an early investor in eBay and Uber. The round valued PopShop Live at $100 million, way up from the $6 million valuation it raised at only five months prior.
Scopely, now one of the most valuable tech companies in Los Angeles, was also a top vote getter.
The Culver City mobile gaming unicorn raised $340 million in Series E funding in October at a $3.3 billion valuation, which nearly doubled the company's $1.7 billion post-money valuation from March. It is no coincidence that that was the same month stay-at-home orders began as Scopely has benefited from bored consumers staying on their couch and playing ScrabbleGo or Marvel Strike Force.
The company's success is especially welcome news to seed investors Greycroft, The Chernin Group and TenOneTen ventures, who got in at a $40 million post valuation in 2012. Upfront Ventures, BAM Ventures and M13 joined the 2018 Series C at a $710 post-money valuation.
Softbank-backed Ordermark, which flew more under the radar, also topped the list. The company's online ordering platform became a necessity for restaurants forced to close their dining rooms during the pandemic and raised $120 million in Series C funding in October.
On the seed side, two very different startups stood out. There was Pipe, which enables companies with recurring revenues to tap into their deferred cash flows with an instant cash advance, and Clash App, Inc., a TikTok alternative launched by a former employee of the social network in August.
We will have the list of Southern California's top seed startups out tomorrow.
Lead art by Candice Navi.
Ben Bergman
Ben Bergman is the newsroom's senior finance reporter. Previously he was a senior business reporter and host at KPCC, a senior producer at Gimlet Media, a producer at NPR's Morning Edition, and produced two investigative documentaries for KCET. He has been a frequent on-air contributor to business coverage on NPR and Marketplace and has written for The New York Times and Columbia Journalism Review. Ben was a 2017-2018 Knight-Bagehot Fellow in Economic and Business Journalism at Columbia Business School. In his free time, he enjoys skiing, playing poker, and cheering on The Seattle Seahawks.
https://twitter.com/thebenbergman
ben@dot.la