2022 predictions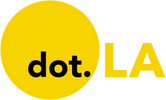 Get in the KNOW
on LA Startups & Tech
X
2022 predictions
As 2022 dawns, the Justice Department's long-awaited decision on the Discovery/ WarnerMedia/ AT&T merger shines most brightly on the entertainment industry's horizon.

Few, if any, experts believe the merger will not go forward. Even a casual observer of Discovery Chairman (and potential future CEO of the expected Discovery/ WarnerMedia marriage) David Zaslav's behavior at Beverly Hills' Polo Lounge would conclude that all systems are go for government approval of the long-anticipated deal.
Discovery/ WarnerMedia is a bellwether of more consolidation to come, as legacy entertainment companies such as The Walt Disney Company, Sony Pictures Entertainment, Viacom/CBS (home of brands as diverse as Paramount Pictures and BET) and Lionsgate eyeball a future where they're either the target of acquisition or the buyers themselves.
Some may question downgrading The Walt Disney Company to a stable of "next tier" entertainment labels, but in a world where Apple, Netflix, Amazon and Tesla/SpaceX could easily gobble up any of the legacy entertainment ventures, nothing's off the table.
As gaming and gambling revenues continue to dwarf quaint, 20th century consumer pleasures such as movie and episodic content consumption, look for unusual mergers and acquisitions where unexpected corporate giants seek to add "Hollywood" to a much larger portfolio of diverse assets, once unimaginable together.
If 2020 and 2021 were notable for being the era of the "Streaming Wars," look to 2022 and beyond to be remembered for The Age of Unexpected Partnerships.
One thing is certain, in Hollywood, nothing ever remains constant.
Bobacino robots are set for the food automation age.
Restaurant innovation to improve customer convenience will continue to grow at a rapid pace around things like autonomous delivery vehicles, unmanned and automated 24/7 open food kiosks and app-based ordering and paying. Diners are embracing automation more than ever before and are open to change if it means added safety, convenience and efficiency, as well as consistency in the quality of food they receive.
The fast-food industry will stay afloat through increased automation to provide things customers demand like contactless pickup and low-touch food prep, as well as to combat labor shortages and increased labor costs. Back-of-house automation will become a necessity if restaurants are to survive the current market.

By replacing dangerous jobs and menial tasks with automation, fast-food companies will be able to free up workers and shift the focus back to customer service. By removing human error and improving safety and consistency, they'll be able to provide quality food to customers. By gaining actionable insight into operations and customer trends, these restaurants can improve and customize the consumer experience. And by optimizing to adapt to the changing footprint of restaurants and kitchens, they can shift focus to off-premise takeout and delivery, offering further flexibility and dramatically reducing overhead costs.
Tech-enabled solutions will not only improve the customer experience but will change the fast-food industry as we know it.
From Your Site Articles
Related Articles Around the Web
TikTok, Influencer Panic and the Transformation of the Celebrity Economy
With more than 50 million content creators across the globe and social media using new monetization tools and social commerce features, 2022 will witness an explosion of creative energy and the birth of a new type of online economy.
It has never been a better time to be a content creator: the cost for entry is incredibly low –sometimes totally free. You just need a device and an internet connection, social media platforms from TikTok to YouTube started creator funds in 2021, including incentives and monthly payments based on performance. The goal: to encourage creators to continue making content that keeps readers on their platforms and enables them to make a living out of it.
In 2022, as the creator economy booms, social commerce is the next step. In fact, it has already been in use in China for the past 10 years. This year, it will arrive in the U.S. and Europe as platforms and some of the world's biggest brands implement new tools to drive more traffic and sales.
One great example of this is livestream shopping. The concept took off in 2021, combining active real-time communication between the content creator (host) and his/her audience and auction-style urgency that can create a FOMO effect. The power of influencers and the frictionless one-click purchase flow helped this approach drive more sales in less time and decreased cart abandonment for the brands and companies that used it. Watch as more companies take this approach in 2022, and develop new similar social commerce models and tools.
Content creators have been around for a long time, but in 2022, brands and social platforms will finally grasp the importance of their role for both society and business. We're just at the beginning for the creator economy!