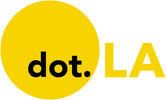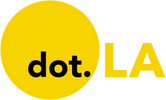 Get in the KNOW
on LA Startups & Tech
X
Big Changes Coming to Netflix After Catastrophic Earnings
Christian Hetrick
Christian Hetrick is dot.LA's Entertainment Tech Reporter. He was formerly a business reporter for the Philadelphia Inquirer and reported on New Jersey politics for the Observer and the Press of Atlantic City.
06:31 PM | April 19, 2022
After disrupting the film and television industry, Netflix is about to undergo some disruption itself.
The streaming service announced Tuesday that some big changes are on the way after a disastrous first quarter that sank its share price in after-hours trading. In response, the company vowed to crack down on password sharing—a longstanding issue that Netflix has largely ignored until recently—and co-CEO Reed Hastings all but confirmed that it will finally add an advertising-supported subscription option. The company is even "pulling back" on its spending growth to reflect its new financial reality.
---
"When we look at the last 20 years…we've gone through a lot of changes, and we've always figured them out one by one," Hastings said on Netflix's earnings call Tuesday. "We have a bunch of opportunity to improve, but coming out the other side, I'm pretty sure we'll look at this as really foundational in our continued journey."
Netflix shares cratered after investors learned that the streaming platform had lost subscribers for the first time in more than a decade last quarter—with its stock price down nearly 26% in after-hours trading, to under $259 per share. Netflix not only shed 200,000 subscribers from January through March, but said it expects to lose 2 million more in the current second quarter.
Part of the problem was that the company lost 700,000 subscribers after suspending its service in Russia, in protest of that country's invasion of Ukraine. But even excluding its Russian retreat, Netflix would have added only 500,000 paying customers last quarter—well below the 4 million it added in the year-earlier period, as well as the 2.5 million it had previously projected for the first quarter.

Netflix management told shareholders Tuesday that COVID-19 had clouded its outlook; the pandemic turbocharged growth in 2020 as consumers were stuck at home, leaving company leaders believing the subsequent slowdown was only a pandemic hangover.
Now, Netflix is acknowledging what many observers have long speculated: The original streaming giant has been battered by the streaming wars. After being caught flat-footed by the rise of streaming, legacy media giants like Disney and Warner Bros. Discovery have joined the market that Netflix essentially created, offering content and pricing that is often as good, if not better.
In a letter to shareholders, Netflix placed much of the blame on password sharing, estimating that 100 million households may be using accounts without paying for them. (The company has 222 million paying customers globally.) Netflix management said it sees a "big opportunity" to monetize those non-paying households.
The problem is "not a new thing," Hastings acknowledged. Indeed, account-sharing as a percentage of its paying membership hasn't changed much over the years, Netflix reported Tuesday, and may have even helped fuel its growth by getting more people to use the app. But coupled with other factors, Netflix now believes it is a major headwind—and with new user growth now at a standstill, the day of reckoning for password-sharing may soon be arriving.
The same can be said for Netflix's resistance to advertisements. Despite other streaming services luring customers with cheaper ad-supported options, Netflix hasn't budged when it comes to commercials—until now.
"Those who have followed Netflix know that I've been against the complexity of advertising and a big fan of the simplicity of subscription," Hastings said. "But as much as I'm a fan of that, I'm a bigger fan of consumer choice, and allowing consumers who would like to have a lower price and are advertising-tolerant get what they want makes a lot of sense."
Other changes may also be on the way. Netflix may have popularized "binge-watching" by giving consumers entire seasons of shows all at once, but some industry observers believe that approach fuels cancellations, since consumers can plow through a show then ditch the service before their next monthly bill.
Netflix plans to release the upcoming season of the fan favorite "Stranger Things" in two parts, which could keep some customers subscribed to the platform for a bit longer. Co-CEO Ted Sarandos described the approach as "satisfying for the binger or the one-at-a-time viewer as well." He also spoke positively of Netflix releasing some unscripted shows in "mini-batches" on a weekly basis.
One place where Netflix doesn't seem ready to budge is live sports, though Sarandos didn't completely close the door on that one, either.
"I'm not saying we'd never do sports, but we'd have to see a path to growing a big revenue stream and a big profit stream with it," he said.
Christian Hetrick
Christian Hetrick is dot.LA's Entertainment Tech Reporter. He was formerly a business reporter for the Philadelphia Inquirer and reported on New Jersey politics for the Observer and the Press of Atlantic City.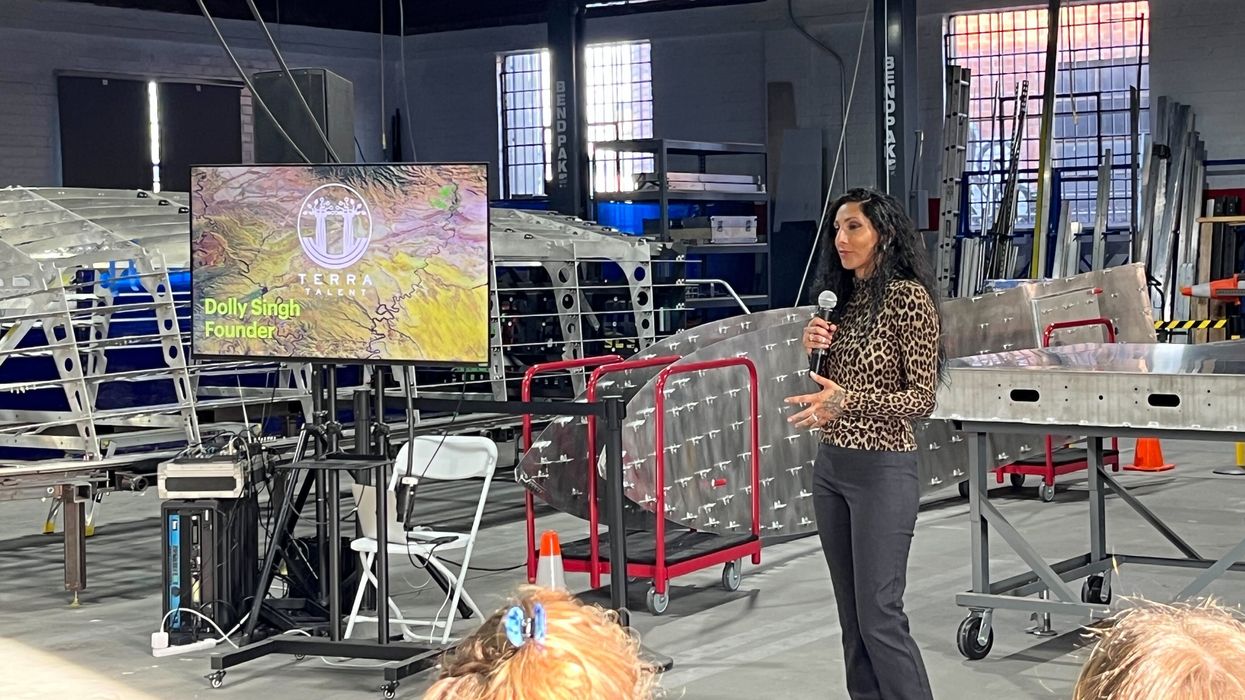 Samson Amore
At Lowercarbon Capital's LA Tech Week event Thursday, the synergy between the region's aerospace industry and greentech startups was clear.
The event sponsored by Lowercarbon, Climate Draft (and the defunct Silicon Valley Bank's Climate Technology & Sustainability team) brought together a handful of local startups in Hawthorne not far from LAX, and many of the companies shared DNA with arguably the region's most famous tech resident: SpaceX.
Here's a look at the greentech startups that pitched during the Tech Week event, and how they think what they're building could help solve the climate crisis.
Arbor: Based in El Segundo, this year-old startup is working to convert organic waste into energy and fresh water. At the same time, it also uses biomass carbon removal and storage to remove carbon from the atmosphere and sequester it in an attempt to avoid further damaging the earth's ozone layer. At the Tech Week event Thursday, Arbor CEO Brad Hartwig told a stunned crowd that Arbor aims to remove about five billion tons of organic waste from landfills and turn that into about 6 PWh, or a quarter of the global electricity need, each year. Hartwig is an alumni of SpaceX; he was a manufacturing engineer on the Crew Dragon engines from 2016-2018 and later a flight test engineer at Kitty Hawk.
Antora: Sunnyvale-based Antora Energy was founded in 2017, making it one of the oldest companies on the pitching block during the event. Backed by investors including the National Science Foundation and Los Angeles-based Overture VC, Antora has raised roughly $57 million to date, most recently a $50 million round last February. Chief operating officer Justin Briggs said Antora's goal is to modernize and popularize thermal energy storage using ultra-hot carbon. Massive heated carbon blocks can give off thermal energy, which Antora's proprietary batteries then absorb and store as energy. It's an ambitious goal, but one the world needs at scale to green its energy footprint. According to Briggs, "the biggest challenge is how can we turn back variable intermittent renewable electricity into something that's reliable and on demand, so we can use it to provide energy to everything we need."
Arc: Hosting the panel was Arc, an electric boating company that's gained surprising momentum, moving from design to delivering its first e-boats in just two years of existence. Founded in 2021, the company's already 70 employees strong and has already sold some of its first e-boats to customers willing to pay the luxury price tag, CTO Ryan Cook said Thursday. Cook said that to meet the power needs of a battery-powered speedboat, the Arc team designed the vehicle around the battery pack with the goal of it being competitive with gas boats when compared to range and cost of gas. But on the pricing side, it's not cheap. Arc's flagship vessel, the Arc One is expected to cost roughly $300,000. During the panel, Cook compared the boat to being "like an early Tesla Roadster." To date Arc Boats has raised just over $35 million, according to PitchBook, from investors including Kevin Durant, Will Smith and Sean "Diddy" Combs.
Clarity Technology: Carbon removal startup Clarity is based in LA and was founded by Yale graduate and CEO Glen Meyerowitz last year. Clarity is working to make "gigaton solutions for gigaton problems." Their aim? To remove up to 2,000 billion pounds of carbon from the atmosphere through direct air capture, a process which uses massive fans to move chemicals that capture CO2. But the challenge, Meyerowitz noted in his speech, is doing this at scale in a way that makes an actual dent in the planet's emissions while also efficiently using the electricity needed to do so. Meyerowitz spent nearly five years working as an engineer for SpaceX in Texas, and added he's looking to transfer those learnings into Clarity.
Parallel Systems: Based in Downtown LA's Arts District, this startup is building zero-emission rail vehicles that are capable of long-haul journeys otherwise done by a trucking company. The estimated $700 billion trucking industry, Parallel Systems CEO Matt Soule said, is ripe for an overhaul and could benefit from moving some of its goods off-road to electric railcars. According to Soule, Parallel's electric battery-powered rail vehicles use 25% of the energy a semi truck uses, and at a competitive cost. Funded in part by a February 2022 grant from the U.S. Department of Energy, Parallel Systems has raised about $57 million to date. Its most recent venture funding round was a $49 million Series A led by Santa Monica-based VC Anthos Capital. Local VCs including Riot Ventures and Santa Monica-based Embark Ventures are also backers of Parallel.
Terra Talent: Unlike the rest of the startups pitching at the Tech Week event, Terra Talent was focused on building teams rather than technology. Founder Dolly Singh worked at SpaceX, Oculus and Citadel as a headhunter, and now runs Terra, a talent and advisory firm that helps companies recruit top talent in the greentech space. But, she said, she's concerned that all the work these startups are doing won't matter unless we very quickly turn around the current trendlines. "Earth will shake us off like and she will do just fine in 10,000 years," she said. "It's our way of living, everything we love is actually here on earth… there's nothing I love on Mars," adding that she's hopeful the startups that pitched during the event will be instrumental in making sure the planet stays habitable for a little while longer.

From Your Site Articles
Related Articles Around the Web
Samson Amore
Samson Amore is a reporter for dot.LA. He holds a degree in journalism from Emerson College. Send tips or pitches to samsonamore@dot.la and find him on Twitter @Samsonamore.
https://twitter.com/samsonamore
samsonamore@dot.la
07:38 AM | December 17, 2020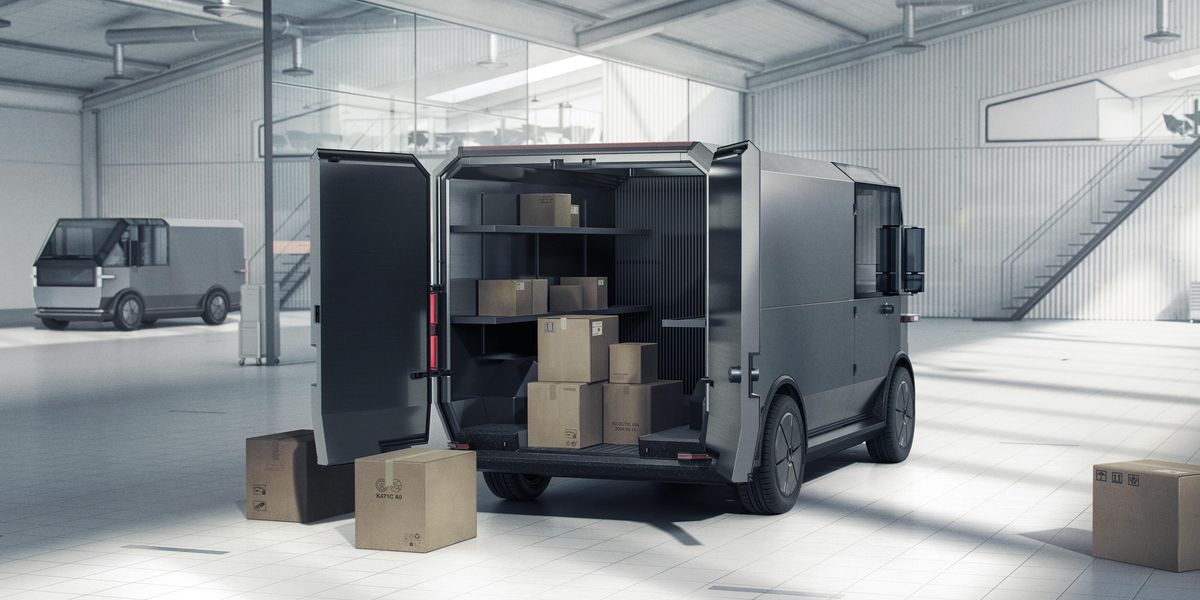 A week before going public, the Los Angeles electric vehicle startup Canoo, valued at $2.4 billion, unveiled the company's second vehicle, a delivery van.
The modular vehicle is the latest entrant in the commercial delivery market, driven by a combination of growing ecommerce and tighter regulations on carbon emissions. Canoo, which has yet to produce a commercial vehicle, expects the vans to be available by 2022, but scaled production is slated for the following year.
There's increasing competition. This summer, California set new rules demanding automakers sell more electric trucks and vans by 2024, jumpstarting a race among legacy car companies like General Motors, Ford and a number of startups to produce vans and trucks for commercial customers like UPS and FedEx.
Canoo's vans come in two sizes and are designed for small businesses and large last-mile delivery companies. Prices start at $33,000. Delivery fleets or major corporations and logistics companies can also custom build their own vehicles since the Canoo relies on "a skateboard platform" like a trailer bed where the engine is held. Interchangeable shells can be created for the body.
Earlier this year, retail giant Amazon debuted its electric van produced by rival Rivian. The Irvine-based company is slated to produce 100,000 delivery trucks over the next decade for Amazon as it seeks to have a carbon neutral footprint by 2040.
Canoo was founded in 2017 by two former BMW executives. They landed a deal with carmaker Hyundai Motor Group in February to manufacture their car. In January, the company opened a waitlist for its futuristic-looking minivan that drivers can book through a subscription service. That vehicle is set to launch by the second quarter of 2022.
Canoo said it's also looking to launch the delivery van across markets like Canada, Mexico and Europe.
Meanwhile, stockholders from Hennessy Capital Acquisition will vote next week to approve the proposed merger. If the deal goes through, Canoo Inc. is slated to be listed on the Nasdaq stock exchange under the ticker symbol "GOEV" between Dec. 21 and 23.
"Since announcing the transaction, Canoo has seen substantial growth in consumer demand and significant interest from potential partners in its proprietary market leading EV platform and underlying technologies," said Daniel Hennessy, CEO of the special acquisition company.
Francesca Billington
Francesca Billington is a freelance reporter. Prior to that, she was a general assignment reporter for dot.LA and has also reported for KCRW, the Santa Monica Daily Press and local publications in New Jersey. She graduated from Princeton in 2019 with a degree in anthropology.
https://twitter.com/frosebillington
francesca@dot.la