comcast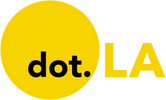 Get in the KNOW
on LA Startups & Tech
X
comcast
Photo courtesy of Comcast
A few years ago, language translation startup LetzChat learned that there was a big need for its services in the sports world.
It can take hours, if not days, for a human to translate a given contest's closed captioned subtitles, depending on the language—and by that point, most fans no longer care about the game in question. But LetzChat's technology translates subtitles within minutes after the final whistle, co-founder and CEO Jordan Orlick told dot.LA. In 2020, the company inked a deal with the NFL to translate on-demand videos for America's most popular sports league.
Now, the Westlake Village-based firm is working with some of the biggest names in sports broadcasting, from NBC Sports and the Golf Channel to WWE. Those pilot agreements are the result of LetzChat's participation in Comcast and NBCUniversal's SportsTech Accelerator program, which just recently wrapped up. The 12-week program in Atlanta connected 10 startups—including four from Southern California—with executives at the media giant and its sports partners, who mentored those companies' founders.
Besides LetzChat, the other local participants were Newport Beach's Ice Cream Social, a platform that helps companies turn customers into brand advocates; Los Angeles-based Movrs, which uses AI to generate biometric data without wearable sensors; and San Diego's Meetlete, which enables video chats between fans and their favorite athletes.
For these startups, the benefits of the SportsTech Accelerator appear obvious: Founders get one-on-one time with leaders at the likes of NASCAR, the PGA Tour and U.K.-based Sky Sports, who help them flesh out their business ideas and scale their operations if they secure deals with the big brands. But the accelerator also offers Comcast and its partners an early lens into the next generation of innovations in sports tech; the cable giant and Boomtown, a Colorado company that designs and operates accelerator programs, split $50,000 investments into each startup in the program.
"Our connection to sports runs really deep," Jenna Kurath, Comcast's vice president of startup partnerships told dot.LA. "It just made a lot of sense for us to be on the forefront of working with startups to bring new fan experiences."
LetzChat, for example, could help the media conglomerate across many parts of its enterprise. The Comcast-owned Golf Channel, for instance, sits on a "treasure trove" of historical footage that could reach a broader audience if translated to multiple languages, Kurath said. Sky, the European pay-TV provider, could cut costs by using LetzChat's language dubbing services, as well.
Comcast has also pushed LetzChat to work on applying its technology to local TV and regional sports content, much of which ends up on digital platforms these days. There is currently no regulatory requirement to include closed captioning for such content, Kurath said, but that could change in the future.
"If we can challenge LetzChat to see if that same technology could be used [for regional content], then we can get ahead of what will probably be a mandatory requirement coming up soon," she said.
Founded in 2010, LetzChat only recently became a rising player in sports. In addition to video subtitles, the 10-person company quickly translates online chats and businesses' websites into a customer's language. Its clients include fast food restaurants and auto dealership software companies, according to Orlick.
But sports is now a huge pillar for the business. The startup plans to translate its first live game for the NFL this year and has secured at least 11 deals—mostly pilot agreements—with the Comcast accelerator's partners. One of them is with WWE; the pro wrestling promotion is interested in LetzChat's recent forays into deepfake technology, which could make it look like its wrestlers are speaking different languages with their own voices, Orlick said.
"All of these companies in the sports world are the top-of-the-top," he said. "We don't have the level of access to these partners without the [SportsTech Accelerator] program."
From Your Site Articles
Related Articles Around the Web
Now streaming: Peacock.
NBCUniversal's new streaming service is now available to the general public with more than 13,000 hours of free programming. But if you want to browse all 20,000 hours and skip the ads, you'll need to upgrade.
The streaming service launched first to Comcast's Xfinity X1 and Flex customers back in April, but is now open to stream from the user's device of choice — from Apple to Android and Chromecast to Xbox One consoles and Smart TVs. And starting the week of July 20th, it will also be available to stream on users' PlayStation4 and PlayStation 4 Pro.
Peacock will stream shows from studios like NBC, ABC, CBS, Telemundo, DreamWorks and much more. From classic movies like "Jurassic Park" to the latest episodes of "This is Us," they will offer a variety of shows, movies and live content from news and sports.
The free tier allows users to watch most shows with some ads. The premium tier costs $4.99/ month and brings subscribers all 20,000 hours of content, still with some commercials, though not the full five minutes of ads per hour. The ad-free tier costs $9.99 a month.
The cancellation of this year's Olympics was a loss, but media analysts don't believe the service will have any trouble succeeding amid the global pandemic.
"It's a differentiated product than many of the streaming services out there because it is more about advertising revenue than it is about subscription revenue," said Bruce Leichtman of Leichtman Research Group, a consulting and research group focused on the broadband, media and entertainment industries. "So it is creating a different type of streaming product."
Peacock will now add to its existing audience of 29 million Comcast broadband subscribers, reaching viewers far outside of their usual umbrella.
Streaming media expert Dan Rayburn spent the last week navigating Peacock. He said Peacock's success will depend on how it anticipates what its users want.
"I'm waiting to hear how much personalization rolls out," he said, "because I do think that's something that consumers want more of with these services. They want it personalized for their tastes and their needs."
Although it adds to the list of services already present like Netflix and Disney Plus, Peacock will be able to maintain its own audience.
"One thing we've seen in the market is that consumers like options, many of these services aren't in replacement to one another; it's a complement to one another," said Rayburn.
With 20,000 hours of premium content up on launch day, Peacock is looking to add original movies in September and much more content behind it.
Here are the latest updates on news affecting Los Angeles' startup and tech communities. Sign up for our newsletter and follow dot.LA on Twitter for more.
Today:
Peacock Will Be Available on Google and Android Devices in July
Snap Debuts at 'NewFronts' Showcase for Potential Advertisers
Peacock Will Be Available on Google and Android Devices in July
NBC's new streaming service Peacock has added Google and Android devices — including Andriod TV and Chromecast — to the apps that will stream its nearly 15,000 hours' worth of content beginning July 15. NBC has already announced plans to launch on Apple and Xbox.

Streaming will be free (but not ad-free) through October 15. Viewers can also level-up to the ad-free service for an additional $5/ month.
The service launched in mid-April across Comcast's platforms, where it hopes to add value for its parent company's 28.6 million customers.
Peacock's library will include a flock of NBC favorites like Parks & Recreation, 30 Rock and Law & Order: SVU; movies from Universal Pictures and Dreamworks Animation such as Jurassic Park, E.T. and Shrek; and news segments, talk shows, original series and content from Telemundo. Peacock will also offer a selection of live sports (once those migrate back), and in 2021 will have exclusive rights to The Office.
As we reported in April, speculation is that part of Comcast's strategy is to retain Pay-TV customers while also guiding a controlled move toward streaming, so it doesn't lose out as more customers shift toward cord-cutting.
For the first time, Snap is presenting at today's NewFronts, the digital media world's annual summit of presentations to woo prospective advertisers. The event is being held virtually this year.

The Santa Monica-based firm describes the occasion as "a culmination of hard work that's been happening at Snap around content and video advertising for years."
Snap will be highlighting a collection of data points:
As of June 22, Snapchat reaches over 100 million people in the U.S., including 90% of people aged 13-24
229 million people worldwide reportedly use the app every day
The company now also has more daily users aged over 25 than all of Twitter's self-described "monetizable user base"
Total daily time spent watching shows on Discover more than doubled from Q1 2019 to Q1 2020
Average time spent watching by people over 35 also doubled from Q1 2019 to Q1 2020
Snap will also share results of a study from Nielsen that found, for example, that a Bud Light ad campaign on Snap was nine times more efficient at reaching the target audience than television advertising. Nielsen also found that the platform provided an average 23% bump on top of TV campaigns, across 20 separate ad campaigns that appeared on Snap.
The company will also be announcing a new unscripted original series at the event, as well as the renewal of Driven, a docuseries that the company says reached over 15 million viewers in its first installment.

Across all Discover, 45 shows have reached monthly audiences exceeding 15 million viewers, the company says, and the platform now operates with over 350 partners in 15 countries.
From Your Site Articles
Related Articles Around the Web