Tech Policy Storylines to Watch in 2022
Alex Thomas
Alex Thomas is a DC-based writer whose work has appeared in Playboy, Air Mail, and The New Republic.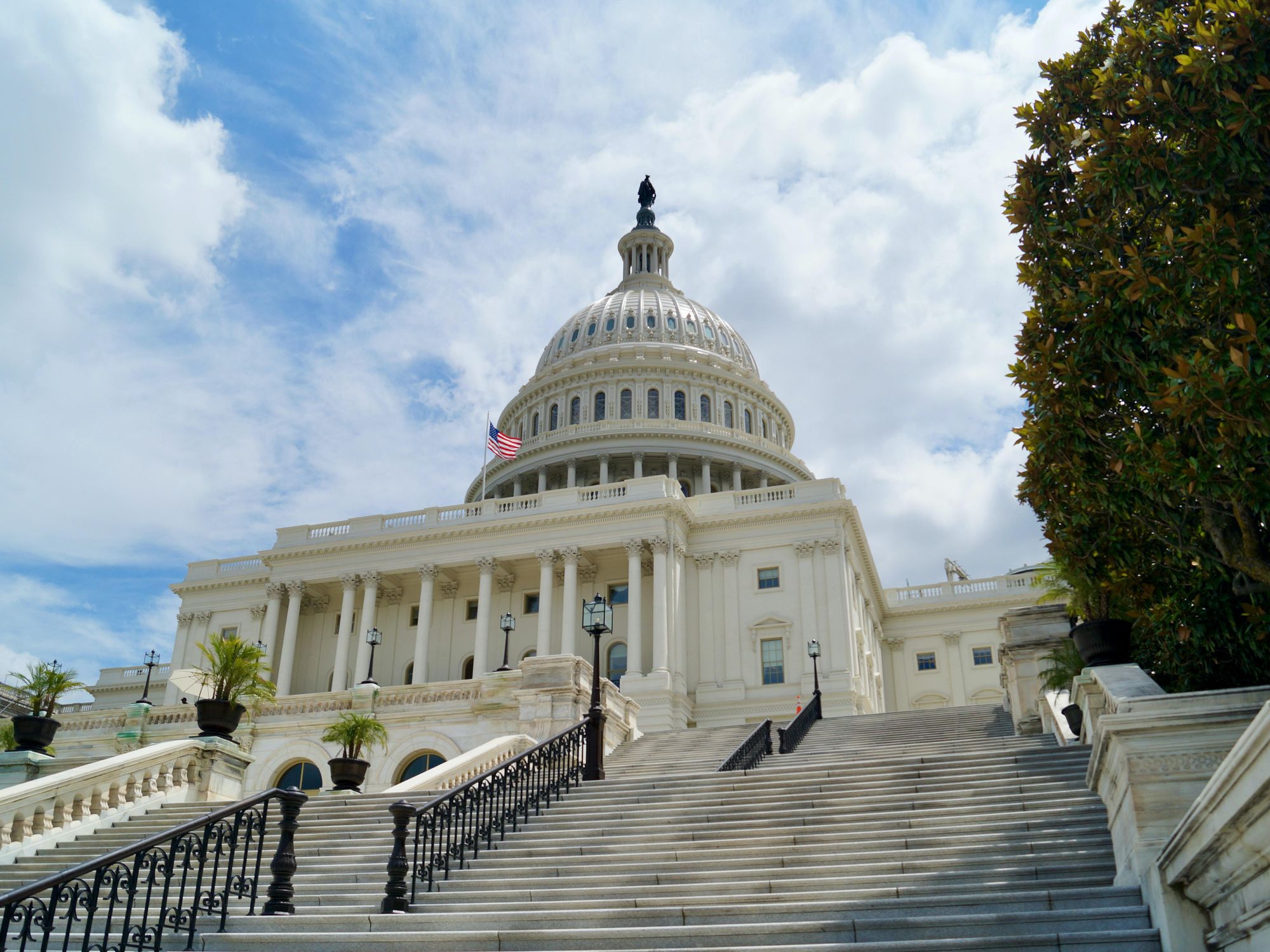 The Democrats' trifecta victory in 2020 marked a significant change in the way Washington views tech policy. The Biden administration has signaled consistently that they're looking to get more involved in tech policy than their predecessors, whether through regulations or reworking previous legislation. The administration is populated with officials who are knowledgeable and opinionated on issues like consumer privacy, cryptocurrency and antitrust and as the Democrats fight to enact their policies, we are likely to see at least some major changes in 2022 — here's what to watch for.
---
Section 230
Everybody in Washington agrees that Section 230 of the Communications Decency Act is a problem. Enacted in 1996, the policy protects internet platforms from liability for third parties content. Section 230 was a hot button during the 2016 and 2020 elections, when misinformation ran rampant on social media. Republicans believe Section 230 gives tech companies cover to censor their content on social media; Democrats say the law gives tech companies too much immunity for content posted on their platforms. Donald Trump has been a vocal opponent of the law, framing it as a general boogeyman. Given that he still carries the banner of the GOP, Republican lawmakers hoping to get his support are likely to attack the policy. As a candidate for the presidency, Biden said he would revoke Section 230, but his Justice Department is now defending the constitutionality of the statute in Trump's lawsuit against Meta.
Facebook's Overseas Acquisition of Giphy
Meta faces a difficult battle overseas (and one that may set a tone in the States) after the UK's antitrust regulatory agency blocked their $315 million acquisition of Giphy. It was a major step in the ongoing tech antitrust battle; Facebook will begin 2022 by challenging the ruling. But with the agency making such a substantial move, it's unlikely they'll back down. Federal Trade Commission Chairwoman Lina Khan, a known antitrust advocate, is sure to be watching how Facebook and the Europeans battle it out.
DMCA Section 1201
Section 1201 of the Digital Millennium Copyright Act has become a hot issue in tech policy over the past few years as iPhones became the standard communication and Apple's lawyers have proven themselves tenacious on copyright issues. Section 1201 deals with right-to-repair issues—that is, the right of consumers to fix their own hardware or to take it to third-party repair shops. The Biden administration has come out on the side of the right-to-repair movement and in a 2021 executive order, he encouraged the FTC "to issue rules against anticompetitive restrictions on using independent repair shops or doing DIY repairs of your own devices and equipment." Section 1201 is updated every three years, and new exemptions to the law were issued in 2021, meaning they are likely to be tested in court in 2022.
ISPs and Title II
When Federal Communications Commission Chairman Ajit Pai repealed the Open Internet Order in 2017, it meant removing Internet Service Providers from their classification under Title II of the Internet Communications Act. Pai's move took away the regulatory powers the FCC previously had over ISPs, meaning that the job of overseeing regulation has fallen to the FTC, which is a law enforcement agency rather than a regulatory one. But the Biden Administration has been critical of how ISPs have operated and monetized the data they get from consumers and Federal Communications Commission Chair Jessica Rosenworcel has previously supported reclassifying ISPs under Title II. In an October report, the FTC blasted ISPs, saying they collect troves of data, surveil users and "place consumers into sensitive categories such as by race and sexual orientation; and share real-time location data with third-parties." Restoring the FCC's regulatory powers over ISPs is a top priority for a number of Democrats, including Sens. Elizabeth Warren and Ed Markey and we can look for that conversation to continue in 2022, especially with FTC Chairwoman Lina Kahn remaining vocal on the issue.
A New Look at the Office of Technology Assessment?
Washington is slowly beginning to talk about restoring the Office of Technology Assessment, the nonpartisan congressional agency that for two decades informed members of Congress on tech and science issues (until then-House Speaker Newt Gingrich abolished the OTA in 1995). The Brookings Institution, an influential and left-leaning D.C. think tank has come out in favor of restoring the Office of Technology Assessment. This is likely to be a Democratic priority, a The duties of the OTA have been taken up by the Government Accountability Office, but critics say the GOA is woefully equipped to examine critical issues like AI ethics.
SEC & Crypto
Cryptocurrency has boomed in an unregulated market over the past decade but that era may soon be coming to an end. SEC Chairman Gary Gensler has been vocal about his desire to have crypto regulated at the SEC, though Republicans have pushed back upon those ideas. When Biden signed the infrastructure bill into law, it included a provision that would tax cryptocurrencies, but that language was broad and upset many in the crypto space. The SEC hasn't put a timeline on when they might try to strap regulations on cryptocurrencies, but in December the agency charged Ripple Labs with selling $1.3 billion in unregistered securities. The procession of that case in 2022 will tell us a lot about the SEC's power in the industry. The appetite for crypto regulation stretches across the Biden Administration — in November, the Treasury Department published a report on stablecoins which quoted Treasury Secretary Janet Yellen as saying "the absence of appropriate oversight presents risks to users and the broader system."
California Privacy Law
The California Consumer Privacy Act is viewed as one of the most important pieces of tech-related legislation in the United States. In 2020, the ballot proposition created the California Privacy Protection Agency, which will not begin enforcement activities until 2023. The agency is headed by Ashkan Soltani, who has a long pedigree and has worked on federal investigations into multiple big tech companies. His agency will enforce the California Consumer Privacy Act, which gives users more control over their data — consumers will be able to know who is collecting their data and how it is being shared. The Act also limits the usage of sensitive personal information like race and sexual orientation. The CCPA is aimed at large industries — those with a gross annual revenue of over $25 million and sell consumers' information. In 2022, the bill may be amended again. But more interesting is how other states aim to copy California's law which might hint at some federal statutes in the distant future. And some states, like Nevada, have brought on similar legislation. Look for more of those bills to pop up in statehouses next year.
Alex Thomas
Alex Thomas is a DC-based writer whose work has appeared in Playboy, Air Mail, and The New Republic.