los angeles cleantech incubator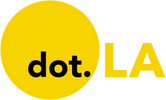 Get in the KNOW
on LA Startups & Tech
X
los angeles cleantech incubator
Image courtesy of URB-E
Whether it's Amazon's enormous investment in electric vans or Starship Technologies' autonomous food transport rovers, there's no shortage of tech companies looking to electrify last-mile deliveries and cut carbon emissions.

URB-E, a Los Angeles-based startup, may have the simplest solution of all: electric bicycles. With its fleet of souped-up, battery-powered custom e-bikes equipped with collapsible box trailers, the company is ferrying meals, groceries, ecommerce orders and other packages to doorsteps in L.A. and New York City.
Now, the mobility and logistics company is returning to its roots in California to partner with the Los Angeles Cleantech Incubator (LACI) and the city of Santa Monica on a pilot program that establishes zero-emission delivery zones. Santa Monica has established itself as the cradle of micromobility in recent years, and the city's initiative—described as the first of its kind in the U.S.—aims to live up to that reputation by carving out priority curb space for electric delivery vehicles in certain high-traffic corridors. In addition to luring new operators, the program should also lower air pollution, greenhouse gas emissions and noise pollution in some of the busiest parts of Santa Monica.
The pilot will feature 10 URB-E e-bikes that will service zero-emission delivery zones along Santa Monica Boulevard and Colorado Boulevard, with plans to expand the pilot to 20 URB-E vehicles in the near future. The startup will share the curb space with electric vehicles from the likes of Coco, Fluid Truck, Maxwell Vehicles and Nissan, as well as vendors like Ikea and Shopify. The pilot will run until the end of the year.
"I think we've already seen an enormous amount of excitement in this space," LACI president and CEO Matt Petersen told dot.LA. "We know that URB-E is going to just crush it as they hit the streets."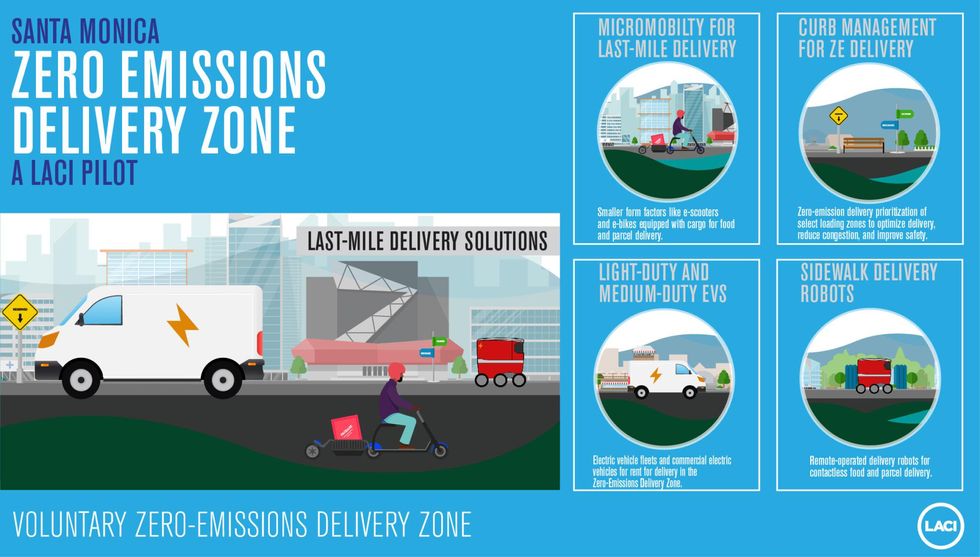 Courtesy of LACI
URB-E is no stranger to LACI: Founded in 2015 by former Ford and Fisker engineer Sven Etzelsberger and business development veteran Peter Lee, the startup joined the incubator in 2018—a stint that helped propel its business forward. Back in those days, URB-E was focused on developing e-scooters; initially, the company wanted to use its scooter technology and to deliver packages around the Burbank area, but quickly discovered that, to be cost-efficient, it needed to carry more weight than the scooters could handle.
"[The scooters] could pull around 300 or 400 pounds, which is not actually that much," recalled URB-E CEO Charles Jolley, an Apple and Facebook veteran who now leads the startup. "In order to get that good balance of efficiency, you needed to carry around 800 pounds." So URB-E went back to the drawing board and revamped its designs—moving on to e-bikes that can haul up to 800 pounds and a completely new container system.
In addition to its hometown, the company has also cut its teeth in New York City, where delivery riders pedal across neighborhoods in Manhattan and Brooklyn. Jolley said the length of a delivery run depends on the shape of the neighborhood, but it usually takes five-to-nine miles of riding to unload a full container of goods. The startup was boosted by a $5 million Series A funding round led by UBS Group early last year.
Another week, another new neighborhood for URB-E! Where is it?pic.twitter.com/VmLa2O1bNe

— URB-E (@URB-E) 1650992421
While bikes and containers are core to URB-E's platform, the company is also collecting logistics data every step along the way. With a custom software app that riders use to navigate and deliver packages, URB-E is actively mapping the infrastructure needs of neighborhood-scale electric delivery. As the startup has grown, it's gained insights into where to position charging stations and staging areas and how to efficiently execute deliveries.
That will help it support whatever electric contraptions may show up down the road as the delivery vehicles of the future, according to Jolley. "The vehicles can evolve over time, and we actually now have all of this infrastructure to support [them]," he said.
From Your Site Articles
Related Articles Around the Web
When Los Angeles Mayor Eric Garcetti took office he pledged to be the city's first "high tech mayor," but did President Joe Biden's pick for the next ambassador to India make good on that?
Biden officially named Garcetti as his pick to the ambassadorship last week, after months of speculation. If confirmed by the Senate, the mayor who oversaw an ever worsening homeless crisis and lured the Olympics back to Los Angeles will cut short his term ending in December 2022.
Paul Bricault, who co-founded and is the managing director of venture capital firm Amplify.LA, said Garcetti was the city's most engaged mayor on tech in at least the last 25 years.
"He used his bully pulpit frequently to promote L.A. as a tech hub and he made himself widely available to drive interest in L.A. tech," Bricault, who sits on Garcetti's tech innovation council, said.
But did this engagement produce results or was Los Angeles ripe for an explosion of the tech sector on its own?
Bricault said it's almost impossible to measure, but he said the mayor's proselytization of tech helped.
Elected in 2013, Garcetti took the helm before creator houses emerged in the Hollywood Hills and the Uber-fueled gig economy roiled the state. Once confined to "Silicon Beach," the tech industry has erupted throughout the region during his tenure.
Silicon Valley behemoths like Google, Apple, Facebook and Netflix have opened offices in L.A. in addition to homegrown giants like SpaceX and Snap Inc.
Garcetti called it a "once-in-a-lifetime moment" for this global tech capital. In some ways, it is true the forces that have shaped Los Angeles over his tenure have also reshaped the world.
And he hasn't been shy injecting himself in the industry and pushing for public-private partnerships such as Urban Movement Lab, a transportation accelerator that's encouraged the development of delivery robots. Amid a furor in Hollywood over the lack of diversity, last year he created "L.A. Collab" with Eva Longoria to push for more Latinos in the industry.
But part of the journey has been a lot like those electric scooters that dot street corners from Venice to Eagle Rock — loved by many, but questioned by others who've seen Garcetti's grand vision sometimes careen out of control.
At times, Garcetti has faced backlash from residents who are not ready for some of the innovations he embraced and the City Council has been forced to respond to disgruntled constituents by enacting regulations to tamp down those technologies.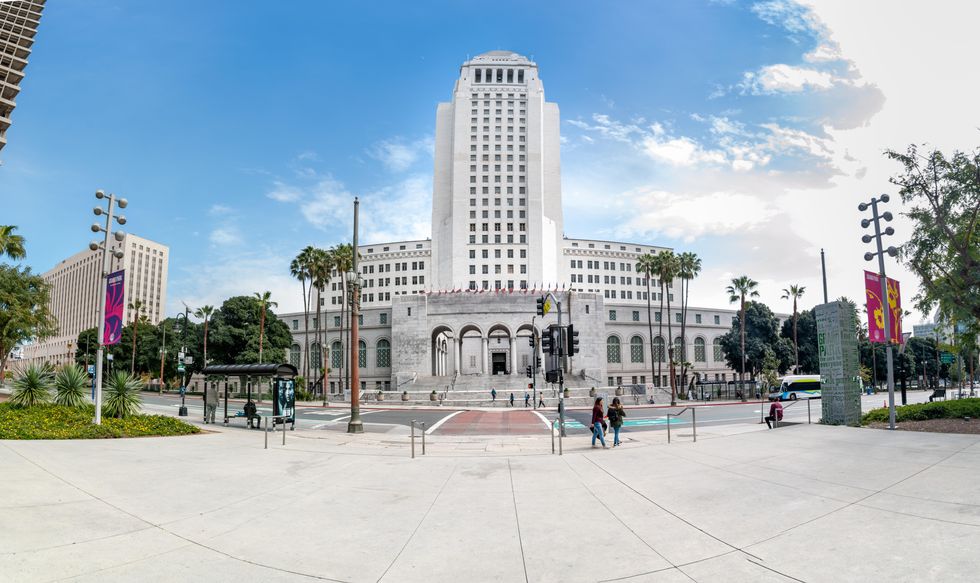 Photo by David Vives on Unsplash
And civic problems that have plagued Garcetti's tenure like the homelessness and housing affordability crises have interfered with the tech industry from thriving, observers say.

"The only failure I would say that the political leadership has made in L.A. is really making a truly affordable city to make sure you have talent that want to move here and to really flourish," said Taj Eldridge, who used to lead investment at the Los Angeles Cleantech Incubator and now has launched his own venture capital fund. "We should have learned from what's happening in San Francisco with a lot of displacement of not only just employees, but the support staff for employees."
Top talent graduating from UCLA and USC may rethink their plans to stay and work by the beach in sunny Los Angeles because the visibility of homelessness has grown beyond Skid Row in recent years, Eldridge said. And many of those tech companies and VC funds are attracted to L.A. because of the elite universities in the region, not necessarily because of what the mayor has done, he said.
Garcetti championed private efforts like L.A. Tech Talent Pipeline, which brings together the public and private sectors to expand training and job opportunities for future tech workers as well as PledgeLA, an effort to encourage diversity in the tech industry.
Open Data, Scooters and the Shared Economy
Less than one year after Garcetti took office, he installed the city's first chief innovation technology officer to implement "new tools and technologies" within City Hall and also to work with the city's tech leaders to "deploy innovative technology and promote local job creation."
A self-described, "amateur coder," Garcetti said he would publish data like city employee payroll records to make the bureaucracy of City Hall more transparent. But his chief data officer Abhi Nemani left a year after the city launched its open data portal in 2014. Garcetti's office bragged that it included more than 100 data sets, and although the cache of data has grown, some of it is outdated or incomplete.
Worse, said Dana Chinn, a lecturer at USC Annenberg School for Communication and Journalism, the data sets weren't helpful.
"It was like the data sets that were chosen to be on the portal were the most user friendly as opposed to the ones that were really the ones that we needed to attack social issues," said Chinn, who researched open data in Los Angeles County. "Nobody was paying attention for the quality of data, as to whether or not we were getting the data sets that we really needed."
And she said Los Angeles has struggled to engage the tech community in ways that New York was able to.
Garcetti faced similar problems when he embraced electric scooters. Critics decried the city for shortsightedness.
At first the zippy scooters were hailed, but soon they flooded city streets largely concentrated on the Westside. Residents complained users of the wheeled vehicles were speeding, collided with pedestrians or were parked in front of doorways or in the middle of sidewalks.
It took months to come up with regulations as residents' frustration grew.
Garcetti said "people have loved" the scooters, but acknowledged safety concerns.
Garcetti faced an even more critical hurdle in the sharing economy.
Before short-term rentals were legalized, the Garcetti administration negotiated a deal so that homeowners who rented out their residences on platforms like Airbnb would pay a 14% tourist tax to the city. It was estimated in 2017 the rentals would generate $37 million annually.
But outrage ensued in many residential neighborhoods as short-term rentals proliferated.
And after three years of debate, city councilmembers heeded those constituents' calls and approved regulations that limited hosts to renting out their homes to 120 days a year. Amid pressure, Garcetti ultimately supported the new rules, even though Airbnb said the city would lose out on millions of dollars.
Playing Nice
Garcetti's bullishness on tech sometimes conflicted with the conciliatory tone that the mayor often took.
"Sometimes he was willing to say, 'Okay be upset with me,' like Airbnb, and sometimes there were moments where it looked like he didn't want to make the tough calls," said Loyola Law School Professor Jessica Levinson.
The Airbnb battle was an example of how L.A.'s weak mayor system stymied Garcetti's power and forced him to rely on the bully pulpit, she said. He lured in businesses with promises, but ultimately it was the City Council that set rules and regulations that could undermine those relationships.
Judith Goldman, co-founder of Keep Neighborhoods First, which is part of a broader coalition working to track enforcement of the city's home sharing ordinance, accused Garcetti of working behind the scenes to entice Airbnbs and others into L.A. to generate tourism dollars.
"I think he encouraged it and I think he was hypocritical because he knew that we were trying to regulate it and he was obstructive in the regulation and he has been obstructive in the enforcement," she said.
Green Initiatives
Garcetti, who co-founded the Climate Mayors, has promoted himself as an environmental steward. Shortly after taking office he appointed Matt Petersen to a new post as chief sustainability officer.
And in 2019, he introduced a "Green New Deal'" that would make the city's power supply 100% renewable by 2050. But it was met with criticism by activists who said it didn't go far enough.
A year later, he updated the plan to accelerate the city's goals.
With L.A.'s legendary traffic and pollution generated by gas-powered vehicles, Garcetti has sought ways to reduce emissions.
The city made history last year when it purchased 155 electric buses last year, making it the largest-ever single order for electric buses in the U.S. and Garcetti pledged to make L.A.'s bus fleet entirely emissions-free in time for the 2028 Olympic Games.
"Mayor Garcetti really prioritized inviting the world to deploy their innovations to Los Angeles and I think he lived up to that," said Petersen, who now leads LACI.
Last year Garcetti announced the formation of a new Transportation Technology Innovation Zone, under the auspices of Urban Movement Lab, at the Warner Center in the West San Fernando Valley. Described as a testing ground for new mobility technology, it is helping develop robots and drones that will deliver food and other goods across the region.
But already, there are questions about the technology taking jobs from people and what it will mean for robots to flood communities.
Still Valley Industry Commerce Association President Stuart Waldman gives Garcetti credit for carving out tech as an issue.
"I can think of a lot of failures but not in the context of the tech industry," he said. "When the bar is so low because of the previous administrations, just doing anything would be considered movement and he had quite a few successes."
Rachel Uranga and Francesca Billington contributed to this story.
This story has been updated to correctTaj Eldridge's former role at LACI.
The 46-year-old poet-turned-financer Taj Eldridge is raising $250 million to support Black and brown entrepreneurs and investors.
The fund will be split in two buckets, $125 million will go toward direct investments in clean tech, healthcare tech, media and fintech, as well as follow-on investments for companies that its affiliated fund managers make investments in. The rest of the funds will support fund managers raising at least $5 million that are majority-owned by Black or Brown individuals with an environmental social governance focus.
"What we like to say is we like to see funds that impact how you work, how you live and how you thrive," Eldridge told Minnie Ingersoll on the LA Venture podcast.
Eldridge, senior director of investments for the Los Angeles Cleantech Incubator, said the idea for the new fund began in 2019 before last summer's racial reckoning when he had a conversation with a "high net-worth individual" about reducing the racial wealth gap.
For Eldridge, the answer was ownership.
"If a person of color has ownership in the company, if they're vested in the company, if they're hiring in C-suite, that creates wealth, that creates ownership," he said.
Founders of color have long had a harder time raising funds. That's because traditional funds have been dominated by white men. Last week, the National Venture Capital Association released a report by Deloitte that found of the 378 top venture firms with a total of $256.4 billion in assets under management, 3% of investment partners are Black and 4% are Latino.
Eldridge said he is still raising money, but has a target for $250 million. His support has come from individuals in the sports and entertainment industries in Los Angeles and outside of the state.
Eldridge partnered with Keith Spears and Bahiyah Robinson — founder and CEO of VC Include, which is an accelerator for fund managers that provides training and platform services — to build up a fund.
Since VC Include already has relationships with emerging fund managers, it made sense to start something like Include Ventures to provide funding for them.
Include Ventures is an offshoot that will be run by Eldridge out of South Los Angeles.
"The opportunity gap is incredibly massive when you think about the changing demographics in the United States, and where we're headed," said Carmen Palafox, a partner at MiLA Capital and board member of LatinxVC and of the National Venture Capital Association.
Underrepresented founders and funds have seen more dollars come in, she said. But so has everyone else.
"I think what's important to keep in mind is that the bigger, more traditional funds are raising billions and billions of dollars so 2020 was a record breaking year for funds raising VC money and the asset class is thriving," Palafox said. "That's what leads to this continuous lack of progress because the bigger funds are raising more money. And even though we have these new funds, it's just allowing us to keep up with the existing ones."
Eldridge will remain with LACI, a Los Angeles city-sponsored incubator for clean technologies, where he focuses on bringing in new investors. He sees major changes ahead in that space.
"Clean tech is going to be normalized," he said. "We're going to have a situation where it's not going to be in a separate space, similar to how I don't believe impact is going to be in a separate space."
From Poetry to Spreadsheets
Eldridge didn't always want to be in finance. He studied poetry and literature in college, hoping to become a rapper. While that didn't happen, he learned the value of storytelling and connecting with people.
He said some of his investors come from the music industry.
Eldridge is also involved in philanthropic endeavors, sitting on the board of Homeboy Industries, an L.A.-based gang rehabilitation and re-entry program.
One piece of advice he has for the next generation is to be authentic. Eldridge said when he was at his first banking job, he used an American-sounding name rather than his real name, which is Arabic.
"Your self, your full self, is what's going to be valuable for you and for whatever company you're at," he said.
Eldridge said he seeks inspiration from immigrants who come to this country with $1 in their pocket and who work hard every day to create a living for themselves.
"People who've raised themselves up, that inspires me," he said.
A Stage 5 kidney disease diagnosis in 2018 has given him perspective about what's important in life.
"That was a calling card for me to focus on sustainability and to focus on really, really just trying to support founders that are trying to make a difference," he said.
"Alpha means nothing if I'm not here," Eldridge said, reflecting on his diagnosis and treatments that last four hours a day, three days a week. He often thinks about a saying in the Black community, "find a way or make one."