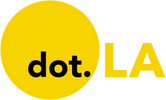 Get in the KNOW  
  on LA Startups & Tech  
X
Image courtesy of the NYSE
What Does Bird's Revenue Snafu Mean for the Future of Micromobility?
Maylin Tu
Maylin Tu is a freelance writer who lives in L.A. She writes about scooters, bikes and micro-mobility. Find her hovering by the cheese at your next local tech mixer.
06:09 AM | December 19, 2022
In the beginning, there was Bird.
When Travis VanderZanden and company dropped the first Xiaomi scooters on the streets of Santa Monica, a micromobility revolution was born. But five years later, the shared micromobility startup's future is in question.
---
Last month, Bird announced it overstated revenues for the last 2.5 years and may not have enough cash to survive, setting off waves of speculation about the viability of the industry. According to an SEC filing, the discrepancy was the result of counting rides taken by customers with an insufficient wallet balance as revenue.
This means that riders bilked the company out of millions of dollars. In an investor call, CFO Ben Lu said that Bird planned to revise numbers for the first two quarters of this year by $12.5 million for a total revision of $31.6 million from 2020 to 2022.
It was the latest in a spate of bad news for the company that went public via SPAC in 2021. In just the past year, Bird has also pulled out of multiple cities, changed CEOs and risked being delisted on the New York Stock Exchange. The revenue snafu seems to have further deflated optimism in the company, and the timing — as the economy reels from inflation and effects of the pandemic slowdown — couldn't be worse.
"I was very surprised that it's $12.5 million. It's a large number," said Prabin Joel Jones, ex-CTO of Bond Mobility and founder of Freshkart, a Belgium-based meal delivery startup. "But I'm also surprised that there's not a lot of people talking about it."
How Did Bird Veer Off Course?
Critics, competitors and Bird itself have blamed multiple factors for the state of e-scooter startups, including a strategy of expansion at all costs, bloated general and administrative expenses and over- and under-regulation by cities.
"[Burning cash to expand] is okay at the beginning, but it cannot be the game for a really long time, when you absolutely have to find the right business model for you to be profitable," said Jones.
Bird has made significant cuts in recent months, laying off 23% of its staff, halting product lines and slowing down the purchase of new scooters.
"Last quarter was, from a net-loss perspective, one of their best quarters. But it's too late. They should've done this a year ago," Jones added.
Bird, Spin and others blame cities for over-regulating e-scooters, enforcing riding and parking restrictions — like speed limits, curfews and parking corrals — that disproportionately affect shared bikes and scooters. At the same time, they say municipalities have been too lax, allowing markets to be oversaturated by operators, making it impossible to achieve profitability. Emil Nnani, founder and CEO of Dallas-based micromobility startup Boaz Bikes, said that's not a fair assessment.
"They're using the excuse of saying, 'Hey, well, [there are] too many operators.' But what that really says is… 'Hey, we want to operate a horrible business, and we want to make money on it.'"
Nnani also pointed out that Bird is one of the last to adopt swappable batteries, which would allow it to cut down on operating costs; depleted scooters would no longer need to be transported to a home or warehouse for charging. Instead, batteries could simply be swapped in the field.
"They definitely have to raise a massive amount of funding in the next, say, three months. If they don't, it's going to be very difficult for them," said Jones.
An Unlikely Scooter Suitor
As Bird rethinks its future, Helbiz CEO Salvatore Palella has been teasing a possible acquisition, one bird meme at a time.
The New York-based company is the only other e-scooter startup to go public. It recently acquired West Hollywood-based Wheels.

"Part of our short term and long term strategy is acquisitions within the micromobility space," Amy Shat, chief people officer at Helbiz, told dot.LA. "Will we consider all opportunities we have to do that? Absolutely."
Bird spokesperson Campbell Millum wouldn't comment directly on the possibility of a sale. "We don't comment on rumors," she wrote by email.
But Helbiz has its own problems. The company is currently trading at $0.16 and risks being delisted on Nasdaq.


Canary In the Coal Mine or Just Growing Pains?
Despite these setbacks, some industry insiders and companies say they are still bullish on shared micromobility.
For one, cities may be rethinking the nature of public-private partnerships in the sector — moving past the "battle royale" pilot stage where a large number of young companies fought for dominance on city streets and into something more sustainable, where cities pick the best companies and award them with more lucrative contracts.
For example, Santa Monica will be recruiting two operators for a three- to five- year term starting next year. Currently, Spin, Veo and Wheels are the only three operators in the city — Bird was unceremoniously booted last summer.
The future of shared micromobility might be partially subsidized, especially if cities want to make micromobility an integrated part of their transportation networks and an equitable option for all.
In cities like L.A., e-scooter companies are required to operate in low-income areas that are less lucrative for them. But in the future, cities might start subsidizing these rides.
"Nobody in the history of cities has figured out a way to really make money providing transportation as a public good," said Colin Murphy, director of research and consulting at the Shared-Use Mobility Center, in an email.
Murphy argues the government routinely subsidizes the auto industry by building and repairing roads and setting aside public space for private vehicles.
"The same thing will have to happen with shared bikes and scooters if they're going to remain a real part of the transportation ecosystem," he said.
That said, Boaz Bikes' Nnani predicts that 2023 and 2024 will be "golden years" for shared micromobility. As bigger companies like Bird are forced to pull back, he said, smaller companies like his will have the space to grow.
"And sometime in 2025, I expect fresh money to start getting pumped into the industry, once they see that, 'Hey, okay, everybody's figured out the unit economics'," he said.
Maylin Tu
Maylin Tu is a freelance writer who lives in L.A. She writes about scooters, bikes and micro-mobility. Find her hovering by the cheese at your next local tech mixer.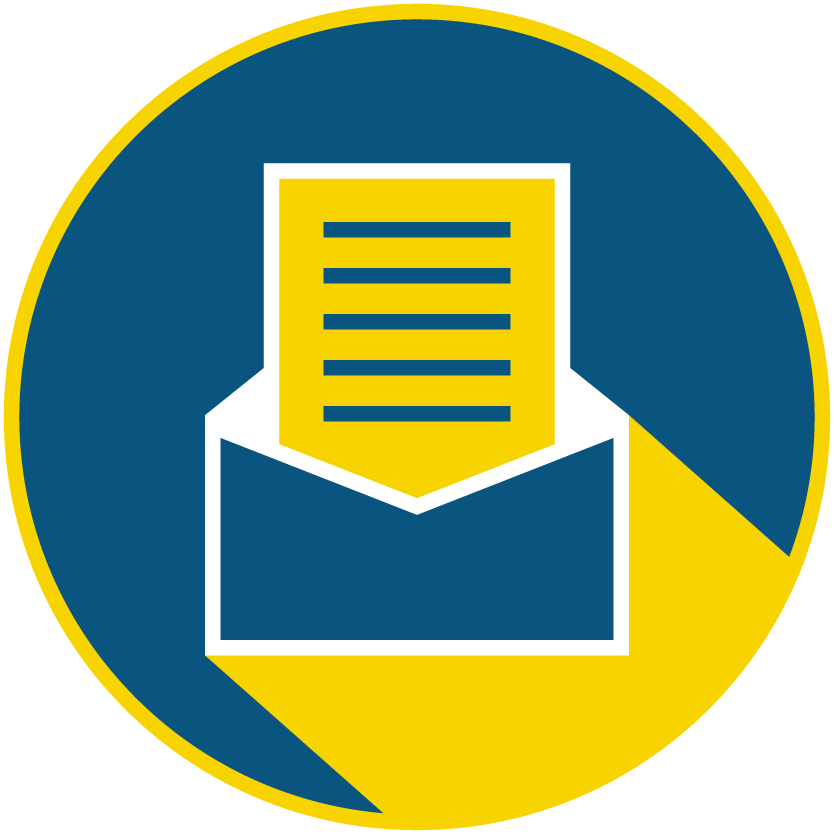 Subscribe to our newsletter to catch every headline.
05:15 AM | December 13, 2022
Vinfast
Vinfast, the Vietnamese EV company with headquarters in Los Angeles, shipped its first order of vehicles to U.S. soil from Hai Phong, Vietnam on November 25th. The batch of 999 automobiles is due to arrive here in California on Thursday this week.
The VF8 SUVs on board will have the difficult task of convincing American buyers that an unknown, untested Vietnamese manufacturer can deliver on a new technology. And so far, the company appears to be off to a rocky start.
According to an email sent to reservation holders on November 29th, the VF8s in the initial shipment will be a special "City Edition" and have lower range advertised than the previously announced versions–just 180 miles in total. Over the weekend, Vinfast confirmed to dot.LA via Twitter that all of the vehicles in the first batch are the City Edition, and that the standard edition would be coming Q1 of 2023. Until this email, there had been little, if any mention of this new City Edition. The message to reservation holders offered no rationale as to why the company was choosing to ship this version of the car instead of the 260-292 mile-range VF8 it's been advertising for months. Despite the lower range, however, the EVs will still carry a price tag of either $55,500 or $62,500, depending on trim–just $3,000 less than the previously-announced versions.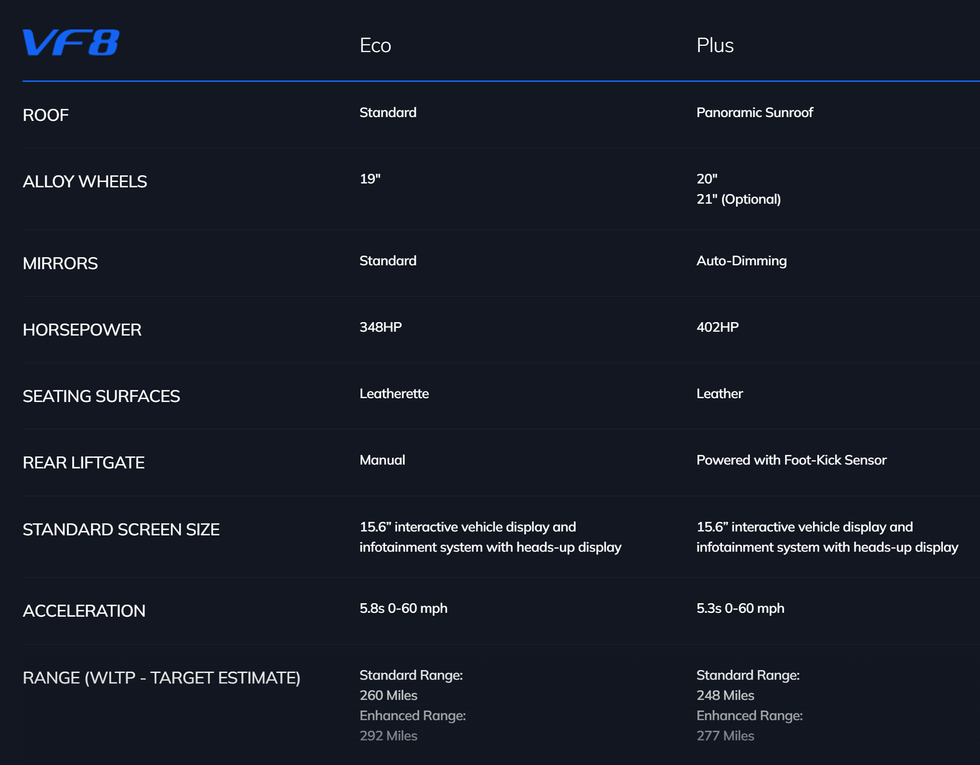 The VF8 Specs page from Vinfast's site still bears no mention of a "City Edition," but that's what's coming to America this month.
Vinfast is offering reservation holders an additional $3,000 off these City Edition variants (bringing the total to $6,000 less than the previously announced versions). But even at a discount, the vehicle's $52,000 price tag is far from competitive with more established EV makers and raises questions about the brand's strategy and value.

For comparison:
The 2023 Hyundai Ioniq 5 has 220 miles of range and starts at $42,745. Or 303 miles of range for $60,000.
The base model Kia EV6 costs $49,795 and goes 206 miles on a full charge.
The Mustang Mach E starts at 46,895 and reaches 224 miles.
And the list goes on. In fact, you'd be hard pressed to find a 2023 EV with a worse cost to range ratio than the VF8. Vinfast, which has been nearly impossible to reach on this matter despite numerous calls and emails, hasn't explained why they chose to offer such a range-compromised version as their initial foray into the U.S. market, or why the cost remains so high.
The reaction to the news, especially on Reddit, has been largely negative, with users accusing the company of "springing" the City Edition on reservation holders. Others speculated that the company rushed out the first batch so it could drum up good press before its recently announced IPO. Whatever the reason, most redditors didn't seem to be buying it, and with Vinfast so reluctant to comment, it's hard to see the announcement in a light that bodes well for the company's future. First impressions tend to last, and this doesn't seem like a good one for the EV hopeful.
David Shultz
David Shultz reports on clean technology and electric vehicles, among other industries, for dot.LA. His writing has appeared in The Atlantic, Outside, Nautilus and many other publications.
07:30 AM | November 11, 2022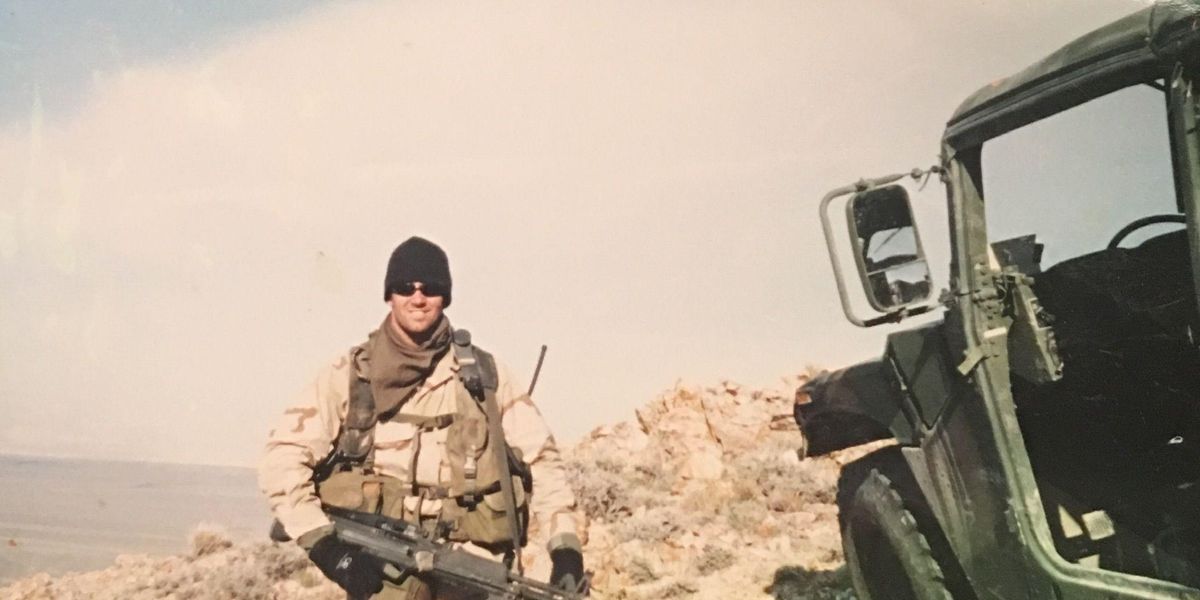 Photo: VETS
In 2013, Navy Seal Marcus Capone medically retired after 13 years of service. Throughout his military career, Capone served on the Seals' elite counter-terrorism unit, Seal Team 6, and was deployed to Afghanistan shortly after 9/11.
After over a decade of warfare, Capone struggled to ease back into everyday life.
"I was terrified that I would lose Marcus to suicide and I was determined to find anything that could help him," says Amber Capone, Marcus Capone's wife and partner since the age of 17. "I at one point thought we had exhausted everything and had decided this was not a life that I could continue living… and then sitting with that realization, I remembered one friend who had done psychedelic therapy outside of the U.S."
At first, Marcus was skeptical. But after having spent nearly seven years taking various antidepressants, sleeping pills, and focus medications, Marcus was out of options.
"He had nothing to lose," Amber says. So they decided to check Marcus into a treatment center in Mexico for a "heroic dose" of Ibogaine, an anti-addiction compound found in a West African plant that indigenous peoples have used for years as a form of psychedelic therapy. Marcus followed his first Ibogaine treatment with DMT.
Commonly known as the "spirit molecule," DMT is considered one of the most powerful psychedelics in existence and researchers are just beginning to document its potential benefits in treating an array of mental health ailments including PTSD and addiction.
"I felt the weight of the world on my shoulders, was super anxious and I was really depressed," Marcus says. "I just came out of there feeling extremely light," as though he'd condensed "ten years of talk therapy" into a single week.
In 2019, two years after Marcus's initial brush with psychedelic therapy, he decided to form VETS (Veterans Exploring Treatment Solutions), a San Diego-based nonprofit that offers veterans grants to pursue psychedelic therapy outside the U.S. Amber serves as the nonprofit's executive director while Marcus is its chairman.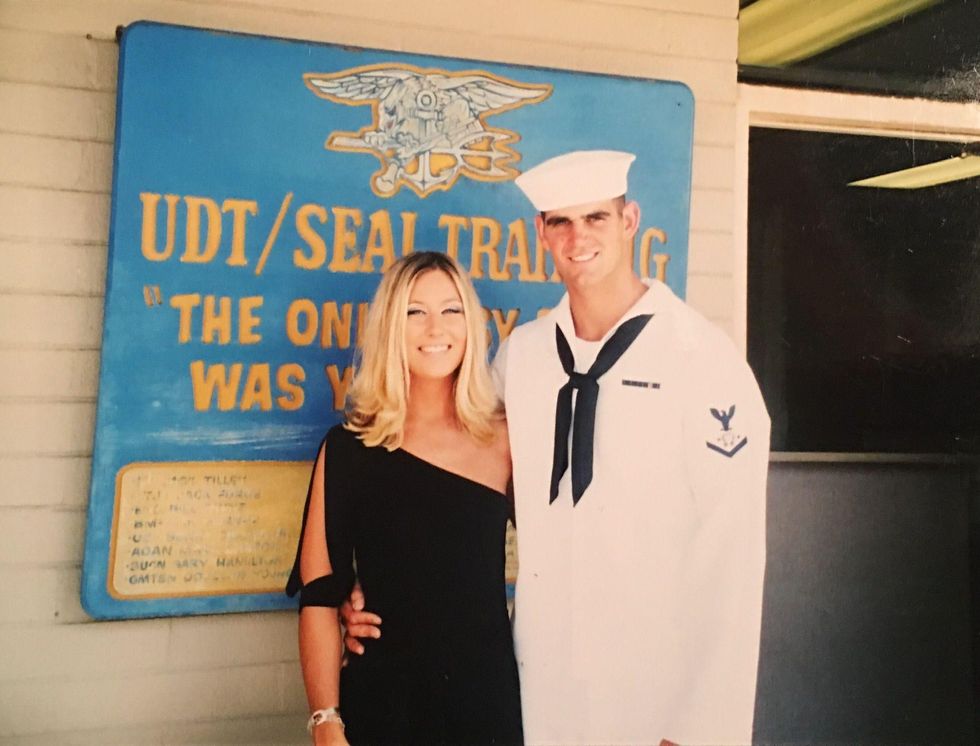 Marcus Capone and wife Amber after he completed BUD/S training. Photo: VETS
Currently, 17 veterans die by suicide every day, 57% more than civilians in the same age range, according to a study released by the VA in September. According to the department, over 1.7 million veterans were treated for mental health problems last year.
"While VA is conducting initial studies of the effectiveness of psychedelic drugs as a form of treatment for veterans with PTSD and other serious mental health issues, it's important to note that there is much more to learn at this time," a spokesperson for the VA tells dot.LA. "We do not endorse or encourage the use of any psychoactive substances as part of a self-treatment program."
VETS co-founder and Chairman Marcus Capone.
Photo: VETS
The agency also says that while it "must follow all federal laws regarding Schedule I drugs," and that "VA health care providers may not recommend them or assist veterans to obtain them, " veterans who choose to take or are taking illegal drugs, won't be denied their VA benefits.
Since its launch two years ago VETS has raised $7 million and helped over 700 veterans seek treatment in Mexico and Costa Rica.
"The Navy SEAL community, we do probably one of the best jobs in the world at taking care of each other," Marcus says. "We pick up the slack if we're not getting the support that we need. It's always been that way." Adding that our country has a bad track record of taking care of its veterans when they return home – "I went and did work with the Israeli SEALs and they said, 'you guys are like the world's premier fighting force [and] your country sucks at taking care of you when you come back."
There are some signs that these unconventional therapies could become more mainstream. In July Democratic Sen. Cory Booker and Republican Sen. Rand Paul introduced a bill that would grant terminally ill people access to therapies that are currently classified as schedule I drugs. Texas Republican Sen. Dan Crenshaw and New York Democrat Alexandria Ocasio-Cortez co-sponsored an amendment to the National Defense Authorization Act that instructed the Pentagon to conduct more research on psychedelics and passed in July. But currently the only psychedelic that can be legally prescribed in the U.S. is ketamine.
"This is an issue that seems to be very bipartisan, very purple, and [it's] very exciting," says Amber. "It's really encouraging to see our nation's leaders actually agree on something and not only just agree on it, but actually come out together in support of it."
Samson Amore
Samson Amore is a reporter for dot.LA. He holds a degree in journalism from Emerson College and previously covered technology and entertainment for TheWrap and reported on the SoCal startup scene for the Los Angeles Business Journal. Send tips or pitches to samsonamore@dot.la and find him on Twitter @Samsonamore.