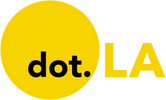 Get in the KNOW  
  on LA Startups & Tech  
X
Image courtesy of the NYSE
What Does Bird's Revenue Snafu Mean for the Future of Micromobility?
Maylin Tu
Maylin Tu is a freelance writer who lives in L.A. She writes about scooters, bikes and micro-mobility. Find her hovering by the cheese at your next local tech mixer.
06:09 AM | December 19, 2022
In the beginning, there was Bird.
When Travis VanderZanden and company dropped the first Xiaomi scooters on the streets of Santa Monica, a micromobility revolution was born. But five years later, the shared micromobility startup's future is in question.
---
Last month, Bird announced it overstated revenues for the last 2.5 years and may not have enough cash to survive, setting off waves of speculation about the viability of the industry. According to an SEC filing, the discrepancy was the result of counting rides taken by customers with an insufficient wallet balance as revenue.
This means that riders bilked the company out of millions of dollars. In an investor call, CFO Ben Lu said that Bird planned to revise numbers for the first two quarters of this year by $12.5 million for a total revision of $31.6 million from 2020 to 2022.
It was the latest in a spate of bad news for the company that went public via SPAC in 2021. In just the past year, Bird has also pulled out of multiple cities, changed CEOs and risked being delisted on the New York Stock Exchange. The revenue snafu seems to have further deflated optimism in the company, and the timing — as the economy reels from inflation and effects of the pandemic slowdown — couldn't be worse.
"I was very surprised that it's $12.5 million. It's a large number," said Prabin Joel Jones, ex-CTO of Bond Mobility and founder of Freshkart, a Belgium-based meal delivery startup. "But I'm also surprised that there's not a lot of people talking about it."
How Did Bird Veer Off Course?
Critics, competitors and Bird itself have blamed multiple factors for the state of e-scooter startups, including a strategy of expansion at all costs, bloated general and administrative expenses and over- and under-regulation by cities.
"[Burning cash to expand] is okay at the beginning, but it cannot be the game for a really long time, when you absolutely have to find the right business model for you to be profitable," said Jones.
Bird has made significant cuts in recent months, laying off 23% of its staff, halting product lines and slowing down the purchase of new scooters.
"Last quarter was, from a net-loss perspective, one of their best quarters. But it's too late. They should've done this a year ago," Jones added.
Bird, Spin and others blame cities for over-regulating e-scooters, enforcing riding and parking restrictions — like speed limits, curfews and parking corrals — that disproportionately affect shared bikes and scooters. At the same time, they say municipalities have been too lax, allowing markets to be oversaturated by operators, making it impossible to achieve profitability. Emil Nnani, founder and CEO of Dallas-based micromobility startup Boaz Bikes, said that's not a fair assessment.
"They're using the excuse of saying, 'Hey, well, [there are] too many operators.' But what that really says is… 'Hey, we want to operate a horrible business, and we want to make money on it.'"
Nnani also pointed out that Bird is one of the last to adopt swappable batteries, which would allow it to cut down on operating costs; depleted scooters would no longer need to be transported to a home or warehouse for charging. Instead, batteries could simply be swapped in the field.
"They definitely have to raise a massive amount of funding in the next, say, three months. If they don't, it's going to be very difficult for them," said Jones.
An Unlikely Scooter Suitor
As Bird rethinks its future, Helbiz CEO Salvatore Palella has been teasing a possible acquisition, one bird meme at a time.
The New York-based company is the only other e-scooter startup to go public. It recently acquired West Hollywood-based Wheels.

"Part of our short term and long term strategy is acquisitions within the micromobility space," Amy Shat, chief people officer at Helbiz, told dot.LA. "Will we consider all opportunities we have to do that? Absolutely."
Bird spokesperson Campbell Millum wouldn't comment directly on the possibility of a sale. "We don't comment on rumors," she wrote by email.
But Helbiz has its own problems. The company is currently trading at $0.16 and risks being delisted on Nasdaq.


Canary In the Coal Mine or Just Growing Pains?
Despite these setbacks, some industry insiders and companies say they are still bullish on shared micromobility.
For one, cities may be rethinking the nature of public-private partnerships in the sector — moving past the "battle royale" pilot stage where a large number of young companies fought for dominance on city streets and into something more sustainable, where cities pick the best companies and award them with more lucrative contracts.
For example, Santa Monica will be recruiting two operators for a three- to five- year term starting next year. Currently, Spin, Veo and Wheels are the only three operators in the city — Bird was unceremoniously booted last summer.
The future of shared micromobility might be partially subsidized, especially if cities want to make micromobility an integrated part of their transportation networks and an equitable option for all.
In cities like L.A., e-scooter companies are required to operate in low-income areas that are less lucrative for them. But in the future, cities might start subsidizing these rides.
"Nobody in the history of cities has figured out a way to really make money providing transportation as a public good," said Colin Murphy, director of research and consulting at the Shared-Use Mobility Center, in an email.
Murphy argues the government routinely subsidizes the auto industry by building and repairing roads and setting aside public space for private vehicles.
"The same thing will have to happen with shared bikes and scooters if they're going to remain a real part of the transportation ecosystem," he said.
That said, Boaz Bikes' Nnani predicts that 2023 and 2024 will be "golden years" for shared micromobility. As bigger companies like Bird are forced to pull back, he said, smaller companies like his will have the space to grow.
"And sometime in 2025, I expect fresh money to start getting pumped into the industry, once they see that, 'Hey, okay, everybody's figured out the unit economics'," he said.
Maylin Tu
Maylin Tu is a freelance writer who lives in L.A. She writes about scooters, bikes and micro-mobility. Find her hovering by the cheese at your next local tech mixer.
Samson Amore
According to a Forbes report last April, both the viewership and dollars behind women's sports at a collegiate and professional level are growing.
In 2022, the first 32 games of the NCAA tournament had record attendance levels, breaking records set back in 2004, and largely driven by the new and rapidly growing women's NCAA tournament. WNBA openers this year saw a 21% spike in attendance, with some teams including the LA Sparks reporting triple-digit ticket sales growth, about 121% over 2022's total. In 2023, the average size of an LA Sparks crowd swelled to 10,396 people, up from 4,701 people.
Women make up half the population, but "also 50% of the folks that are walking into the stadium at Dodger Stadium, or your NFL fans are just about 50% women," noted Erin Storck, a panelist and senior analyst at Los Angeles-based Elysian Park Ventures.
Storck added that in heterosexual households, women generally manage most of the family's money, giving them huge purchasing power, a potential advantage for female-run leagues. "There's an untapped revenue opportunity," she noted.
In the soccer world, Los Angeles-based women's soccer team Angel City FC has put in the work to become a household name, not just in LA County but across the nation. At an LA Tech Week panel hosted by Athlete Strategies about investing in sports, Angel City head of strategy and chief of staff Kari Fleischauer said that years before launching the women's National Women's Soccer League team, Angel City FC was pounding the pavement letting people know about the excitement ladies soccer can bring. She noted community is key, and that fostering a sense of engagement and safety at the team's home venue, BMO stadium (formerly Banc of California Stadium), is one reason fans keep coming back.
Adding free metro rides to BMO stadium and private rooms for nursing fans to breastfeed or fans on the spectrum to avoid sensory overload, were just some of the ways ACFC tried to include its community in the concept of its stadium, Fleischauer said. She noted, though, that roughly 46% of Angel City fans are "straight white dudes hanging out with their bros."
"Particularly [on] the woman's side, I'd like to think we do a better job of making sure that there's spaces for everyone," Fleischauer told the audience. "One thing we realize is accessibility is a huge thing."
Samson Amore
Samson Amore is a reporter for dot.LA. He holds a degree in journalism from Emerson College. Send tips or pitches to samsonamore@dot.la and find him on Twitter @Samsonamore.
https://twitter.com/samsonamore
samsonamore@dot.la
11:19 AM | April 13, 2023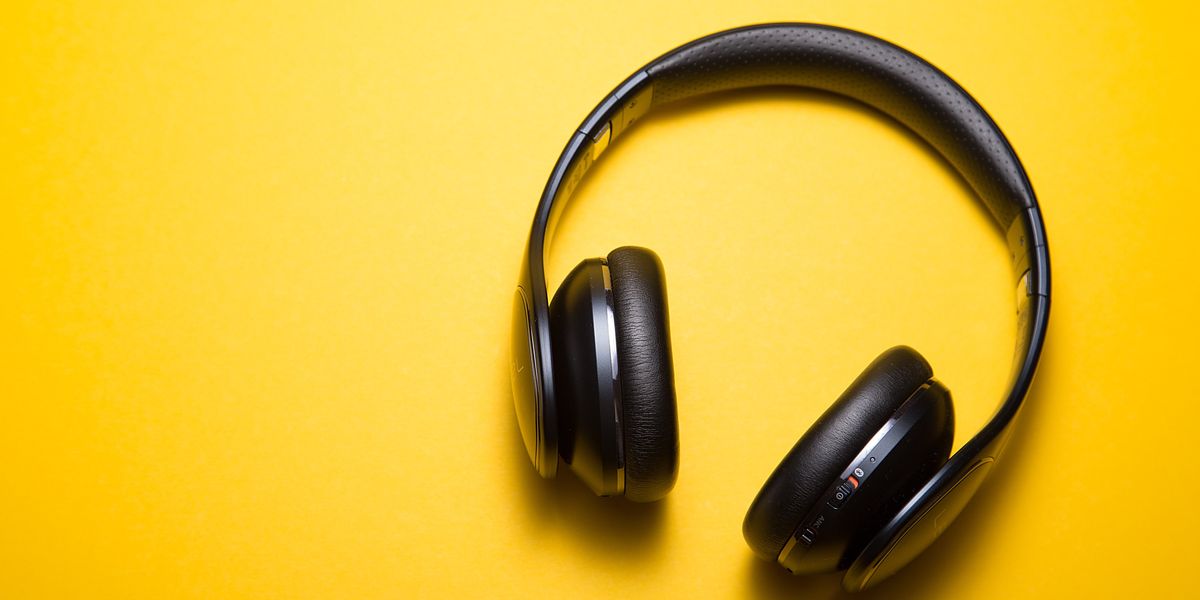 PodcastOne, a division of audio streaming and event company LiveOne, is planning to go public in a deal that would make it the first Los Angeles podcast-exclusive audio company to be publicly traded.
Several of PodcastOne's biggest competitors – iHeartMedia, SiriusXM and Spotify – already have publicly listed securities. But Beverly Hills-based PodcastOne would be the first local podcast company to go public.
"All those guys are our partners," LiveOne CEO Robert Ellin said of Spotify and Apple. "We distribute across all of them. [But] we're very different, we are a small production distribution house that is laser focused on only podcasting whereas podcasting is a piece of their business, but it's a much smaller piece [of] their overall companies."
Ellin said that many of PodcastOne's creators are also equity holders in the company, and stand to benefit directly from this listing. The CEO also claimed it would give podcast fans a chance to invest directly in the content they care about.
PodcastOne was launched in March 2007 by PodcastOne founder and president Kit Gray and National Radio Hall of Famer Norm Pattiz, who previously ran radio syndication firm WestwoodOne. LiveOne, formerly known as LiveXLive, bought PodcastOne in July 2020 for $16.1 million.
The deal saw PodcastOne become a wholly owned subsidiary of LiveOne, which itself went public in October 2017. Currently, LiveOne is not profitable, but it's hoping another public spin-off could tip the scales.
The offering would spin out PodcastOne as a separate division of LiveOne and expects shares to begin trading at around $8 to $12 each. PodcastOne didn't disclose how much it expected to net from the offering or when it expects to actually begin trading.
In 2021, the podcast advertising market surpassed $1 billion in ad revenue for the first time. It's estimated that roughly 20% of internet users worldwide listened to podcasts in 2022, and that's expected to grow to 23.5% by next year, according to analysts at Insider Intelligence.
But while podcast listenership is there, the advertising and sponsorship dollars are more flighty. To that end, Ellin said he expects this year will be "really tough" for sponsorship as companies cut ad spend to weather a more tumultuous economic climate. But, he expects the industry will mature and asserted, "it's going to [grow] $10 billion over the next 10 years."
Gray agreed and added, "the whole world is slowing down in terms of advertising spend, [and] people are making sure they're spending money on stuff that works." He noted that podcasts provide a generally straightforward picture of audience engagement, since most podcast ads are still affiliate links: hosts offer a code, and advertisers can see how many people use it to sign up for the service.
In a February quarterly filing, LiveOne reported that 35% of its revenue came from advertising. That was mainly driven by PodcastOne, which helped grow the company's advertising revenue by 3% annually in 2022. Ads were the second-largest share of its income besides paid customer revenue – and the LiveOne network has approximately 1.9 million paid members. Overall last year, PodcastOne lost $3 million on revenue of $32.3 million.
It's no wonder then that the company is keen to expand its podcast business to public markets. If all goes well, it could open the door for more content with which to sell even more valuable advertising.
"We're [at a] $125 million valuation," Ellin said. "Overall, as I see this industry, not only are you going to have the growth in just pure podcasting, but podcasting, live shows, products around podcasts."
Ellin told dot.LA that existing shareholders of LiveOne will automatically receive dividends of PodcastOne stock based on how many LiveOne shares they hold; up to 16%. New investors will have the chance to buy in once PodcastOne is public under the symbol "PODC." In a recent S-1 filing, PodcastOne said it plans to list on the NASDAQ.
Some of PodcastOne's more than 200 shows include "The Adam Carolla Show," "Ladygang," and "Gals on the Go," and cumulatively they garner around 5.2 unique million monthly downloads in the U.S. and 32.7 million monthly downlaods globally. It also recently acquired the distribution and ad rights for two new shows, "Causing a Scene with Sara and Natalie" and "I've Had It."
Gray told dot.LA that while the network's shows run the gamut from sports to true crime to literature, it really targets one demographic in particular: Moms. That's mainly because ad agencies were eager to capture their purchasing power in households. Ironically, though, female podcast hosts have a harder time selling ads than men, as well as a steeper climb up the charts.
"We created a female network that is second to none," Gray said. And as such, there's a lot of content on PodcastOne geared towards women aged 25-44. But this upcoming public offering could give the company a chance to further expand its audience.
Samson Amore
Samson Amore is a reporter for dot.LA. He holds a degree in journalism from Emerson College. Send tips or pitches to samsonamore@dot.la and find him on Twitter @Samsonamore.
https://twitter.com/samsonamore
samsonamore@dot.la