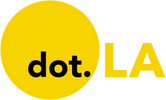 Get in the KNOW  
  on LA Startups & Tech  
X

Meet the 10 Startups in Techstars' 2021 Space Accelerator Class
Samson Amore
Samson Amore is a reporter for dot.LA. He previously covered technology and entertainment for TheWrap and reported on the SoCal startup scene for the Los Angeles Business Journal. Send tips or pitches to samsonamore@dot.la and find him on Twitter at @Samsonamore. Pronouns: he/him
07:00 AM | June 08, 2021
Techstars' Space Accelerator took off this week with its third class of space-related companies that make everything from AI-powered smart cameras to technology that can anticipate celestial collisions.
---
The 10 startups selected for the competitive four-month program are based across the U.S. and Australia and will work with Techstars on a mostly remote basis.

All are developing technology with multiple uses in space and will receive a $120,000 investment in addition to access to Techstars' expanding network of mentors.
That network includes aerospace experts at the Pasadena-based NASA Jet Propulsion Laboratory. Participating companies include Lockheed Martin, Arrow Electronics, SAIC and Israel Aerospace Industries.
"Alumni from our previous cohorts are launching space systems and infrastructure, raising tens of millions of dollars in venture capital as well as receiving lucrative contracts from both government and commercial customers," said Jonathan Fentzke, the program's managing director.
The program will culminate in a demo day on Sept. 2 where the startups will show off their work in hopes of winning potential investors or clients.
Fentzke noted that while no companies in this year's cohort are based in LA, Techstars still has partners mentors and investors based here.

"As it turns out the four companies in California out of 10 are not based in L.A. today, but will likely have a presence over time," Fentzke told dot.LA.
Here's a look at the 10 companies selected for this year's Techstars Space Accelerator.

Correction: An earlier version of this post stated this is Techstars' second space accelerator cohort. It's the accelerator's third such class. It also, misnamed the CEO of Hyperspec.ai.
Samson Amore
Samson Amore is a reporter for dot.LA. He previously covered technology and entertainment for TheWrap and reported on the SoCal startup scene for the Los Angeles Business Journal. Send tips or pitches to samsonamore@dot.la and find him on Twitter at @Samsonamore. Pronouns: he/him
https://twitter.com/samsonamore
samsonamore@dot.la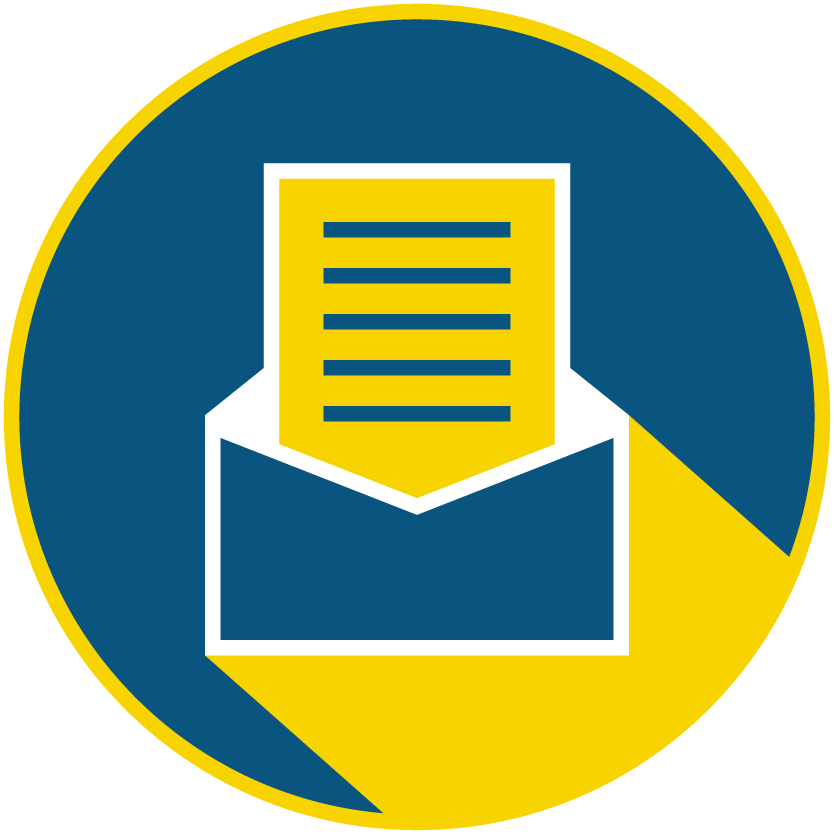 Subscribe to our newsletter to catch every headline.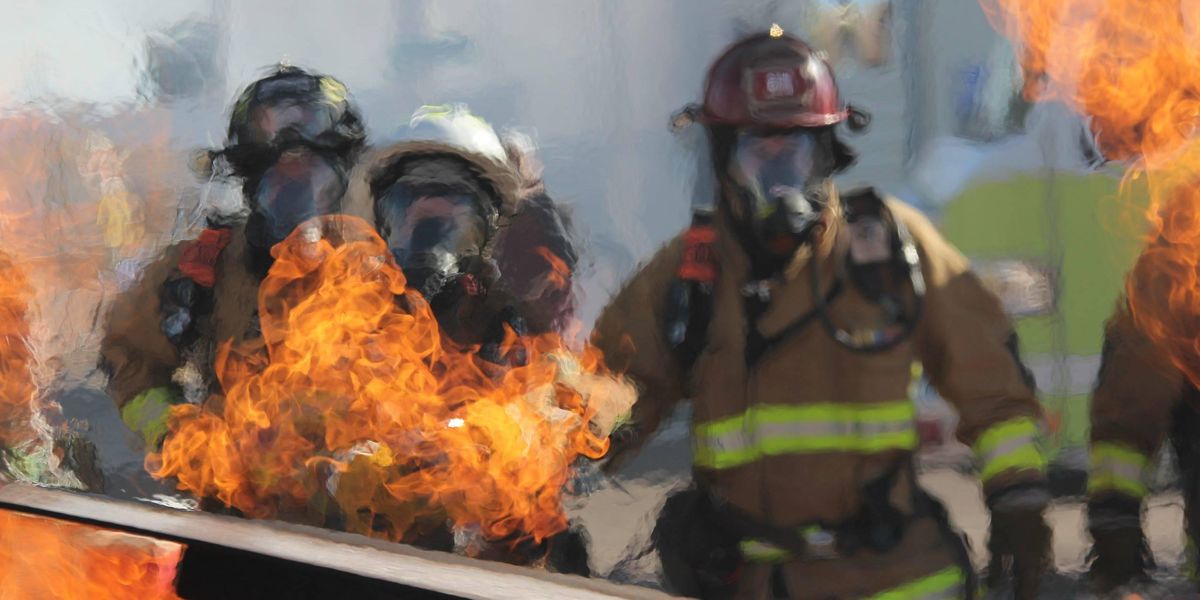 Google "Tesla battery fire" and you'll find no shortage of results. Just last month, USA Today reported that California firefighters had to use 4,500 gallons of water to douse one of the brand's EVs. And Tesla certainly isn't alone: recalls and fire safety problems have plagued brands like Lucid, Rivian, and Chevy. But what causes these incidents? And how do you weigh the risk against a traditional internal combustion engine?
Lithium-ion batteries, like the ones used in almost every EV on the roads today, are designed to store as much energy as possible in the smallest space possible. This creates a lot of heat when energy demand is high. This principle is obvious to anyone who has ever noticed their phone or laptop battery getting hot with extended use. And because lithium-ion batteries can only safely operate with a narrow range of temperatures, most modern electronics—and EVs certainly—have numerous safeguards in place to prevent batteries from getting too hot. Almost all modern smartphones, for instance, will simply shut down if they get too hot. Every EV on the road has complex cooling systems to manage the thermal strain on their batteries and multiple failsafes. When everything is working as intended, the battery should never get dangerously hot.
But crashes and malfunctions do happen. If a piece of road debris or a crash damages a battery, fire is certainly possible. A design flaw or manufacturing defect can also create a dangerous situation. The thing that makes lithium-ion battery fires so serious is that they create a feedback loop known as thermal runaway: Once the battery overheats the electrolytes in the cell catch on fire, which creates more heat, which ignites more electrolytes, etc., etc.
Traditional means of stopping the fire, like dousing it in water, are often insufficient to put out the flames because the battery packs are hard to reach and retain enough heat to reignite over and over again as soon as the water stops flowing. In 2019,Firefighters in the Netherlands were forced to submerge a BMW i8 in a tank of water for 24 hours due to a particularly persistent battery fire.
While lithium-ion battery fires are nasty and dangerous, calculating the risk they pose to drivers presents a somewhat different picture. A 2017 report [PDF] from the National Highway Traffic Safety Administration, concluded that
"…the propensity and severity of fires and explosions from the accidental ignition of flammable electrolytic solvents used in Li-ion battery systems are anticipated to be somewhat comparable to or perhaps slightly less than those for gasoline or diesel vehicular fuels. The overall consequences for Li-ion batteries are expected to be less because of the much smaller amounts of flammable solvent released and burning in a catastrophic failure situation."
TL;DR gasoline is also flammable and internal combustion engines still have batteries.
So, while it may be tempting to think that EVs pose an increased safety risk due to their lithium-ion batteries, the best data we have right now suggests that they're no more dangerous than gas cars. Furthermore, numerous new battery technologies could reduce the risk of fire substantially.
Solid state batteries, for example, are often touted as being ore stable and less likely to ignite, though some research suggests the question may be a bit more complex than that. Other companies, like Battery Streak, in Camarillo, CA, are adding exotic materials to more traditional lithium-ion battery formulations in an effort to improve the thermal characteristics and performance.
If any of these companies can find a way to reliably mass produce these batteries and get them into EVs, the cars of tomorrow may prove considerably safer than anything on the road today, at least in terms of fire risk.
David Shultz
David Shultz is a freelance writer who lives in Santa Barbara, California. His writing has appeared in The Atlantic, Outside and Nautilus, among other publications.
07:00 AM | August 03, 2022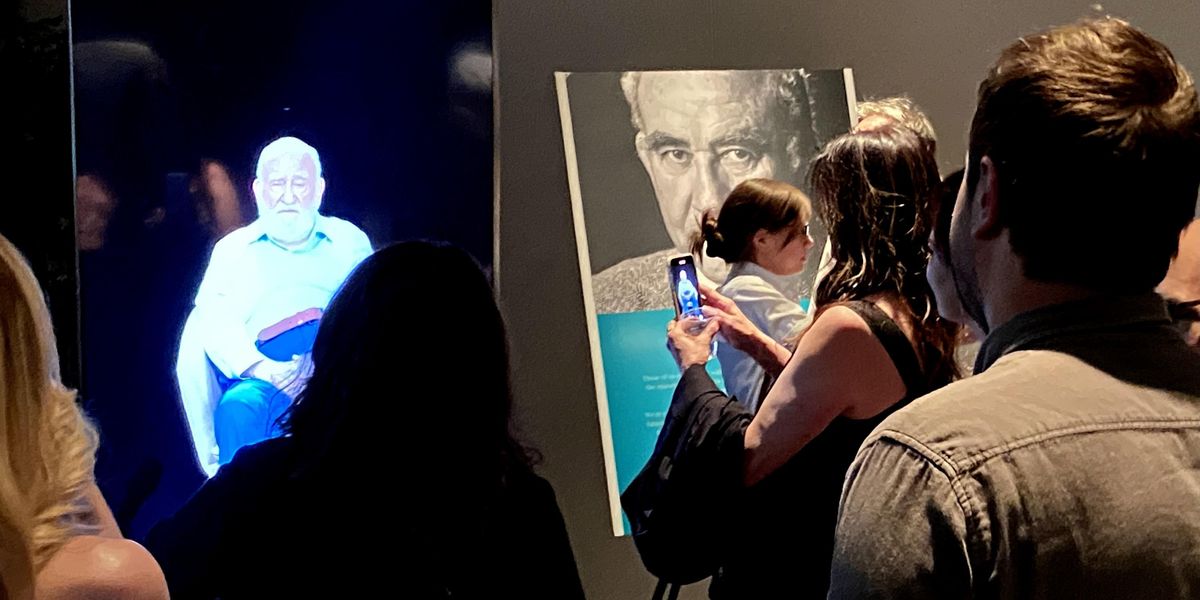 Photo courtesy of StoryFile
A month after she died at the age of 87, Marina Helen Smith spoke at her own funeral.
Smith, the co-founder of the U.K.'s National Holocaust Centre and Museum, addressed her friends and family last week through a prerecorded video. Yet Smith was able to answer some questions during the memorial service, too. After her son, Stephen Smith, asked what she'd say at her funeral, she delivered a brief speech about her life and spirituality. She also answered questions about loved ones who attended the ceremony, creating the illusion of a real-time conversation.
Smith's interactive video was made using tech from her son's startup, Los Angeles-based StoryFile. Launched in 2017, the company lets people create videos that can reply to viewers' questions, using artificial intelligence (AI) to play relevant video clips as responses. Initially conceived as a way to preserve stories of Holocaust survivors and talk to other historical figures, StoryFile's videos are now showing up at funerals, CEO Stephen Smith said. After losing his mother, Smith understands why.
"I don't find it in the least bit weird to bring up my mother's StoryFile and talk to her," he told dot.LA. "It's strange to say that but it feels, actually, very natural."
StoryFile is part of an emerging tech trend practically pulled from the plot of a sci-fi novel. Tech companies have made tools that let people talk to the dead, from digital memorials to chatbots impersonating the deceased. In addition to helping people mourn and remember loved ones, such programs can serve as educational tools. But experts warn similar tech has been deployed for nefarious purposes, like spreading misinformation.
In June, Amazon showed how its Alexa virtual assistant could read a bedtime story in a dead relative's voice, based on a short audio recording of the deceased person. It's unclear whether that capability will become an Alexa feature, as it remains in an "exploratory research" stage, a company spokesperson told dot.LA.
Microsoft has also shown an interest in virtually reviving the dead, patenting a chatbot that pulls data from a person's social media posts. More recently, the software giant said it would restrict customer use of AI that can impersonate someone's voice, noting the tech "has exciting potential" but could be used to "deceive listeners."
Tech bringing the dead back to life has shown up in Hollywood, too, and not just as a storyline for Netflix's "Black Mirror." In 2019, Disney included late actress Carrie Fisher in a "Star Wars" film by combining real footage of her face with a completely digital character.
StoryFile's videos aren't that creepy. At least not yet. The 40-person startup doesn't put words in anyone's mouth or try to create new facial expressions like so-called "deepfake" videos. The StoryFile clips use only pre-recorded answers for a limited—but still long—list of possible questions. If you pose a question the subject doesn't have a recorded answer to, they'll encourage you to ask something else.
That said, StoryFile's Smith showed dot.LA demos of its more advanced "digital recreations," which would let people talk to historical figures like Elvis and Albert Einstein, who obviously were unavailable for interviews. Smith believes such videos could potentially be educational, letting students of the future learn physics from a digital Einstein.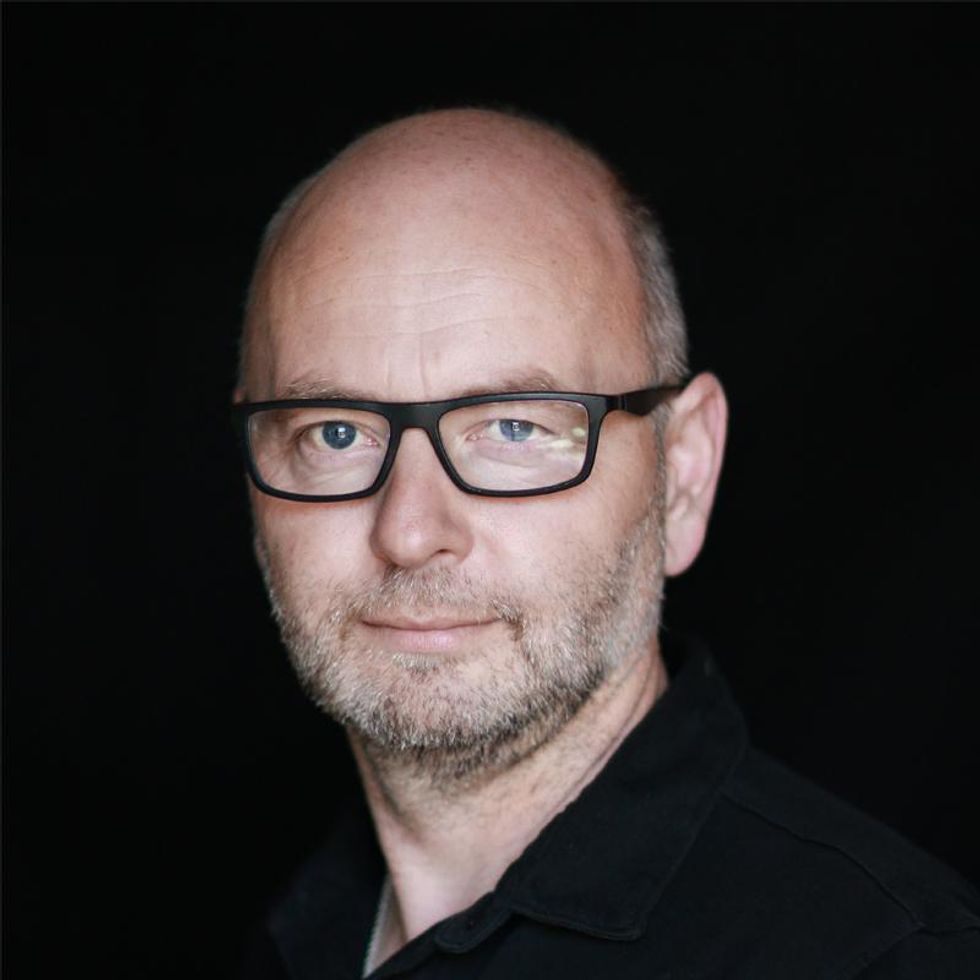 StoryFile co-founder and CEO Stephen Smith.Photo courtesy of StoryFile
The StoryFile idea can be traced to 2010 when Smith's wife, Heather Maio-Smith, was creating a historical exhibit about Holocaust survivors. She wanted to create "engaging conversations" that would let people interview survivors rather than simply hearing a "linear" oral history, Stephen Smith said. They developed the interactive interviews through a partnership with the University of Southern California. Eventually, the Smiths launched StoryFile to capture stories from historical figures and everyday people. Heather serves as StoryFile's chief visionary officer.

"How do you communicate best with the past? It's when you ask questions about the past," Stephen Smith said. "It becomes a relationship with the past, not just that history that's told to you."
StoryFile's Conversa AI has been used to create interactive interviews with the still-living likes of actor William Shatner and, more recently, Clarence Jones, the personal counsel of Martin Luther King Jr. The company also has commercial clients using interactive video for customer service or employee training. StoryFiles popping up at funerals, however, was a total surprise, Smith said. Late actor Ed Asner's memorial notably included such a video.

Other startups see a market opportunity in interactive digital memorials. El Cerrito-based HereAfter AI pairs user photos and audio interviews to similarly let family members talk to recordings of loved ones on their computers, smartphones or smart speakers. Cofounder and CEO James Vlahos got the idea after creating "Dadbot," a chatbot that shared his father's life story and personality when he was diagnosed with terminal lung cancer.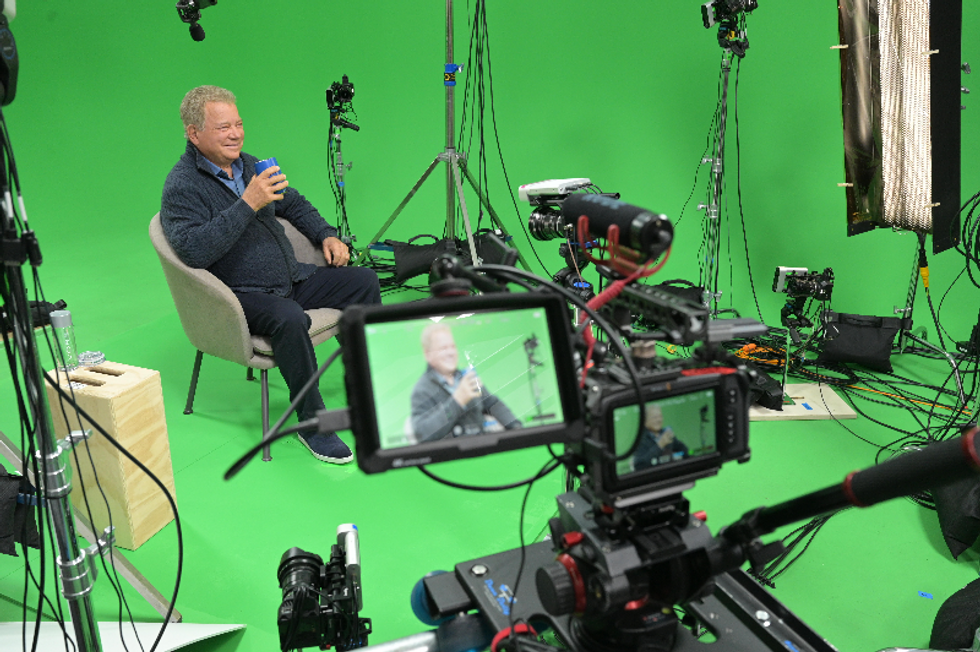 Actor William Shatner is interviewed for an interactive video inside StoryFile's L.A. studio.Photo courtesy of StoryFile
Some HereAfter AI customers have recorded interviews for up to 10 hours, Vlahos told dot.LA. "Once you get people rolling, talking about their lives, they have a lot to say," he noted. The market for this kind of product is still relatively small, with only a handful of direct competitors, he said.

Like StoryFile, HereAfter AI doesn't use its tech to generate answers to questions that weren't asked during an interview. Vlahos called that a "sensitive area." On one hand, letting AI form its own responses would make the chat experience more flexible and powerful. On the other, synthesizing what grandpa might have said starts "crossing that line," Vlahos said.
"We might get it wrong, and that might be really hurtful to someone," he said. "Or if nothing else, it might be kind of creepy."
More advanced "deepfakes," which use AI to create convincing video and audio hoaxes of someone's likeness, have gained widespread attention and criticism. Recently, a fake clip of Ukrainian President Volodymyr Zelenskyy made it look like he surrendered to Russia. Fraudsters could deploy similar programs to steal someone's identity, too, experts said. Unlike the living, dead people can't correct the record if a video is bogus, creating a unique set of ethical and philosophical questions.
Legitimate commercial ventures deploying the tech make sure users know they're not talking to a real or living person, said Arizona State University professor Subbarao Kambhampati, who teaches computer science. "But the real issue is, what if you don't know? And that can be very easily done," he added. As such tech becomes more ubiquitous, Kambhampati predicts more people won't trust their eyes and ears.
"I think in the longer term, we will get used to it. We will no longer just directly trust what we are hearing and seeing," he said. "But it's the transition that's going to be tricky, because many people can be taken because we still tend to believe what we hear, what we see, so that skepticism has to increase."
The tech could also be applied in the metaverse, a nascent vision for the internet where we might work, shop and socialize inside 3D virtual environments. Students may one day strap on virtual reality headsets and watch Abraham Lincoln deliver the Gettysburg Address—then ask the president some follow up questions.
"I think there's a lot of good that will come out of this," said Majid Abai, founder and CEO of Seena AI, a software and app development firm in Los Angeles. "Now, not only can I see a video, but I can also put a headset on and meet up with a loved one in the metaverse."
In January, Stephen Smith asked his mother scores of questions over two days to record her StoryFile. She spoke candidly about her upbringing in India and childhood difficulties transitioning to England. Smith said he learned new things about her past, such as when she had measles as a child and was put in quarantine for four months, seperated from her parents.
"I didn't know that story. She never mentioned it," Smith said. "Things that she'd [previously] not revealed were revealed. I was grateful for that information about her."
Christian Hetrick
Christian Hetrick is dot.LA's Entertainment Tech Reporter. He was formerly a business reporter for the Philadelphia Inquirer and reported on New Jersey politics for the Observer and the Press of Atlantic City.