triller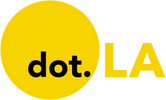 Get in the KNOW
on LA Startups & Tech
X
triller
VidCon 2021 has been canceled because of heightened concerns over COVID-19 and the Delta variant and California's health and safety mandates.
The influencer industry's biggest event of the year had been scheduled for Oct. 22-24 at the Anaheim Convention Center. It would have marked TikTok's first year as the top sponsor, taking over the long-held title from YouTube.
"We were so confident that we'd be able to put on the VidCon you know and love this October and could not wait to reconnect with all of IRL," VidCon General Manager Jim Louderback said in a statement. "Unfortunately, due to the recent increases in COVID-19 cases and evolving health and safety mandates, we have come to the difficult but right decision to cancel VidCon this October. We just can't risk the health and safety of our attendees, creators, speakers, sponsors and staff — and we want to ensure we provide EVERYONE with the very best VidCon experience."
California's Department of Public Health announced Wednesday that people attending indoor events with 1,000 or more people must provide proof of vaccination or a negative COVID-19 test from within the prior 72 hours, starting Sept. 20.
The convention, which would have been in its 11th year, has been rescheduled for June 22-25, 2022 in Anaheim.
In 2019, VidCon's events attracted about 75,000 people and 120 brand exhibitors.
Anaheim spokesperson Lauren Gold said that convention brought an estimated $47 million into the city, including on hotel stays, shopping and dining or even visits to Disneyland and California Adventure.
The city expected more than 30,000 convention goers to attend this year.
"We are disappointed VidCon 2021 isn't going forward but understand their decision," Gold said in a statement. "VidCon brings excitement, energy, creativity and fun to our city. But, more than that, events such as these are critical for Anaheim's economic recovery. We look forward to hosting VidCon 2022 in June."
VidCon is an event that brings together online influencers and the viewers who engage with their content. It gives creators the opportunity to mingle with executives in entertainment and technology and to negotiate brand deals.
Since its last in-person conference, influencers have only become a hotter commodity. At least 10 social media platforms including Snap, Facebook, TikTok and YouTube have built funds to lure in creators as they battle it out for talent. TikTok's fund is set to grow to about $1 billion.
Typically taking place in the summer, the event in 2020 had been scheduled for June, but was canceled three months earlier at the onset of the coronavirus pandemic.
With TikTok taking over from YouTube as a brand sponsor, some said that it represented a symbolic shift in the social media landscape demonstrating TikTok's rise in popularity among content creators.
In response to questions from Buzzfeed as to whether TikTok will remain a title sponsor in 2022,
VidCon told the news outlet
it will "be sure to share sponsorship and programming updates in the near future."
Correction: An earlier version misstated the amount of attendees expected.
From Your Site Articles
Related Articles Around the Web
On the heels of launching a subscription service to solidify its ongoing shift into live events, TrillerNet — owner of short form social video app Triller — is preparing to go public via a direct listing, according to a source familiar with the matter.
TrillerNet aims to file for the listing with U.S. regulators in July, and plans to make shares available for public purchase by October, according to the source, who spoke on condition of anonymity in order to comply with SEC guidelines.

In the interim, the startup is seeking to raise $500 million in a so-called PIPE deal that will value the company at $4 billion, providing those investors a 20% discount on the expected $5 billion valuation when shares hit the public market. The investors are still being finalized but will include a number of investors based in Dubai and Abu Dhabi, the person said, as well as Taiwanese investment firm Fubon Financial Holding Co., which is led by billionaire brothers Daniel and Richard Tsai. Fubon is already an investor in the company.
In July 2020, TrillerNet (still called Triller at the time) executive chairman Bobby Sarnevesht told dot.LA Triller was seeking to raise $250 million at a $1.25 billion valuation. Since then TrillerNet has acquired four companies and hired a new CEO. The company is expected to quadruple its annual revenues to $250 million and be profitable this year, the person said.
TrillerNet CEO Mahi de Silva declined to comment, but noted that "Triller continues to explore all avenues…"
Triller previously had been exploring going public via SPAC, with talks advancing at least as far as identifying three blank-check companies and working with an investment advisory firm to see through the deal. According to a Reuters report on the deal, waning investor enthusiasm for SPACs scuppered that approach.
In April, shortly after his appointment, de Silva told dot.LA it would be "possible" that Triller would go public in 2021.
"We're at that magic threshold where as a company, we have the income statement – in terms of revenue, earnings, growth potential – we have everything that you need to be a U.S. listed public company," he said then. "So whatever vehicle we use to get there – whether an IPO, a SPAC, a direct listing – we've been very thoughtfully exploring all those options."
The L.A.-based company that operates short-form social video platform Triller is launching a subscription service for live events.
"TrillerPass" will cost $29.99 per month or $299.95 per year and include live footage from Triller Fight Club (boxing), TrillerFest (concerts), Verzuz (rap battles) and BIG3 (basketball).
Subscribers will also have access to VIP sections at in-person events, including the June 19th boxing title fight between Teofimo Lopez and George Kambosos in Miami. Those who cannot attend the event in person will be able to stream the fight for free, which would otherwise cost $49.99.
TrillerNet's recently appointed CEO Mahi de Silva told dot.LA that the short, TikTok-esque clips on the Triller app "can be parlayed into more long-from experiences," including live events.
"We wanted to create a simple subscription plan with access to all the amazing live Triller events around the country and give them access to our PPV offering if they can't attend in person," de Silva said in a statement.
Triller first ventured into live boxing in partnership with Fite TV when it hosted a Mike Tyson vs. Roy Jones Jr. fight in November, for which it charged $49.49 and reportedly raked in over $80 million in revenue. In April TrillerNet acquired Fite TV and charged $49.99 for a fight card headlined by Jake Paul vs. Ben Askren.
In March, Triller acquired Verzuz, a rap battle platform that began its life on Instagram. In June, it agreed to a joint venture deal with BIG3, a three-on-three basketball league founded by rapper Ice Cube.
Leading up to the June 19th Lopez-Kambosos fight, TrillerPass members will be able to attend an in-person Verzuz battle on June 16th between rappers Eve and Trina in Miami, and on the 18th they are invited to a party where Snoop Dogg will be in attendance.
TrillerPass will also provide users with archived content, including the Tyson-Jones and Paul-Askren fights, and footage from the TrillerFest music festival held in Miami earlier this year.
Related Articles Around the Web