triller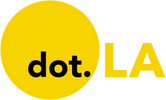 Get in the KNOW  
  on LA Startups & Tech  
X
triller
Evan Xie
This is the web version of dot.LA's daily newsletter. Sign up to get the latest news on Southern California's tech, startup and venture capital scene.
Short-form video-sharing platform Triller is set to pay Sony Music Entertainment $4.57 million after reaching a settlement over a breach of agreement lawsuit. The record company had initially sued Triller in 2022 after the company allegedly failed to pay music licensing fees. The agreement comes after Triller was over one year late on contract payments, according to Sony Music.
This isn't the first time the Los Angeles-based startup has been in hot water with record labels. Universal Music Group sued Triller in January after the company allegedly missed nine months of licensing payments. In September, Triller settled a lawsuit from artists Timbaland and Swizz Beatz after the company did not make payments following its acquisition of their live streaming platform Verzuz. Amidst its legal troubles, the company failed to make good on its promise to go public last year.
Triller's issues allegedly stem from its inability to actually pay the record labels it is striking deals with. But it's not alone in provoking the music industry's ire. Increasingly, relationships between record labels and short-form video platforms have soured.
Just look at TikTok. Though the company has consistently paid music licensing fees, record labels consider those payments insufficient. Universal Music Group, Sony Music Entertainment and Warner Music Group all wanted a portion of TikTok's significant advertising revenue last year. Some industry insiders hope to move away from relying on viral videos as a marketing strategy. And back in 2020, music publishing companies threatened to sue TikTok over copyright infringement, though the lawsuit did not come to fruition.
These spats haven't stopped TikTok from becoming a music powerhouse that can both launch new artists into stardom and revive classic songs. The impact of a viral TikTok hit has made the platform a necessary evil for music labels' marketing efforts. The same, however, cannot be said for Triller, which has fewerusers and lessmoney than TikTok.
For its part, TikTok is trying to prove that it can function without the music provided by the labels. The platform began testing limitations on how many songs a user can upload in February. Last year, TikTok launched its own music platform SoundOn. To that end, some industry insiders worry that TikTok is trying to become a record label itself—a move that would further strain relationships within the music industry.
Meanwhile, YouTube Shorts finally let creators use up to one minute of licensed music in their videos last year. YouTube, which helped launch new artists like Justin Bieber and Charlie Puth, used to have TikTok's ability to start careers. But as YouTube raked in advertising revenue, labels wanted royalty payments to increase. Some artists, including Paul McCartney and Taylor Swift, signed an open letter to Congress in 2016 that requested action against YouTube for hosting videos that violated copyright laws. Now, rights holders are paid a portion of a video's ad revenue. Still, some artists, however, have found that YouTube's royalty payment system is rife with errors.
Which is to say, it appears the music industry is re-living its YouTube war with TikTok and Triller. What remains to be seen is if TikTok manages to build out its own record label—a move that could seriously threaten the music labels that have already been burned.
Universal Music Group Pulls Drake, Arianna Grande and Other Top Acts from Triller
Social video app Triller will receive up to $310 million from Global Emerging Markets (GEM).
The Los Angeles-based company has had a troubling few months, but the new raise comes as the company plans to go public by the end of the year. The $310 million investment will come in equity capital for 36 months after the company goes public. Triller will draw from the investment as it sees fit and will issue stock to GEM on each drawdown.
"Triller has been growing tremendously," Triller CEO and Chairman Mahi de Silva said in a statement. "At our inception in 2019, we were a zero-revenue company; now we are on track to break $100 million in revenue this year."
The new funds will go towards making acquisitions and rounding out Triller's offerings for creators. Triller currently owns streaming platform Verzuz, sports brand Triller Fight Club and streaming service FITE.tv.
The cash infusion comes on the tail of an agreement between Triller and TikTok to drop their warring patent lawsuits. Last week, the company settled a $28 lawsuit from Timbaland and Swizz Beatz, who claimed that Triller missed payments while in the process of buying Verzuz.
Still, even that wasn't the first time the company failed to hand out cash. Universal Music Group removed its artists from the app after Triller did not pay the musicians before they finally reached an agreement. Sony is also suing Triller for copyright infringement after—again—missing payments.
Outside the legal landscape, a number of Triller's Black creators claim that the company did not follow through on promised payments. Triller offered 300 Black creators $4,000 per month to post on the app, but many claim they received either less than the agreed amount or nothing at all. Triller refutes these allegations and maintains that it fulfilled its financial commitments.
As if all this weren't enough, Triller is also facing the fact that TikTok, their primary competitor, has come to dominate the short-form video space: TikTok has one billion users compared with Triller's 65 million.
Having already abandoned a planned reverse merger in favor of direct listing, the new funding may help Triller make up for its $700 million in losses last year—and it could help them pay some people they owe money to.
A logo for the video platform Triller.
Los Angeles-based Triller is a video-based social media app that uses artificial intelligence to help users with average tech know-how make music videos. It's similar to TikTok, but specific to music videos.
It recently bought Verzuz, Timbaland and Swizz Beats' webcast series that launched in March 2020 and pits music legends against each other for concerts in the form of live-streamed "battles" to millions of fans worldwide.
This week, the two parties settled their beef out of court. Triller refused to disclose terms of this new settlement or how much it planned to pay for the live rap-battle platform. But that price tag could be upwards of $50 million.
Verzuz blew up in popularity during the pandemic, as it gave music fans a chance to see artists they had no other shot at witnessing perform because of lockdowns.
Swizz and Timbaland were quick to flex their industry connections and landed some artists for concerts on the platform that hadn't treated the public to performances in awhile, including Erykah Badu v. Jill Scott, or Gladys Knight v. Patti LaBelle. In one extra-memorable event last summer, Verzuz got Snoop Dogg to face off against DMX in what would be one of X's final performances before his death last April.
Triller definitely needs Verzuz–with its 6 million Instagram followers and 5 million live viewers of its most recent event.
Verzuz is naturally tapped into Black culture in a way that Triller's been trying to organically replicate – almost every Verzuz battle trends on Twitter, and the hip-hop community gets excited about it, too; most shows feel less like an "8 Mile" rap battle and more of a chill reunion with unique performances often fueled by plenty of Diddy's Ciroc.
Speaking of Ciroc, Triller was also paying for a potential advertising gold mine here. Verzuz is already making use of this, most events are sponsored (including a partnership with Apple Music) but as the platform grows it's likely to attract bigger bucks.
Triller also recently put to rest a case with TikTok; both parties dropped opposing patent lawsuits this week.
Triller had sued TikTok in 2020, claiming TikTok ripped off its feature that let users sync up multiple music videos to one track… and then TikTok hit back with a suit claiming Triller actually stole its digital music tech. Reuters reported Triller and ByteDance asked the cases to be dropped Sept. 26.
The settlement isn't the first time Triller's been accused of not paying up, though. It's currently facing a hefty suit from Sony Music Group for alleged breach of contract and copyright infringement, where Sony argued " Triller displays brazen contempt for the intellectual property rights of Sony Music, its artists, and others."
Of course, Triller denies this, telling Variety last month, "we are focused on furthering the creator economy, and we will continue to seek a contract that achieves that goal."

Still, creators active in the economy Triller seeks to "further" aren't happy with the platform either. Universal Music Group yanked hundreds of top acts including Drake and Ariana Grande off Triller last February, claiming the app didn't pay them and refused to renegotiate new contracts; though the two sides ultimately did come to a deal.
And for all its focus on wanting to monetize Black Culture online, Triller seems to be making a pattern of not paying its creators of color on time. Last month, The Washington Post's Taylor Lorenz reported that Triller promised Black creators $4,000 per month as an incentive to create content for the app, but that some influencers weren't paid and resorted to "skipping meals to make ends meet."
"They told us that so much was going to happen for us. We were made to look like fools," influencer David Warren told the Post at the time.
Despite all this drama, Triller is still trying to go public. It originally was targeting a reverse merger with an ad firm called SeaChange, but scrapped that plan in June, in favor of a direct listing. That seems to still be the goal; in a Sept. 23 statement Triller CEO Bobby Sarnevesht told TechCrunch, "we look forward to bring Triller, Verzuz and the Trillerverz to the public markets as one happy family."
Kumbaya, I guess? We'll have to, uh, check on it in the coming months.— Samson Amore